FACILITIES COORDINATOR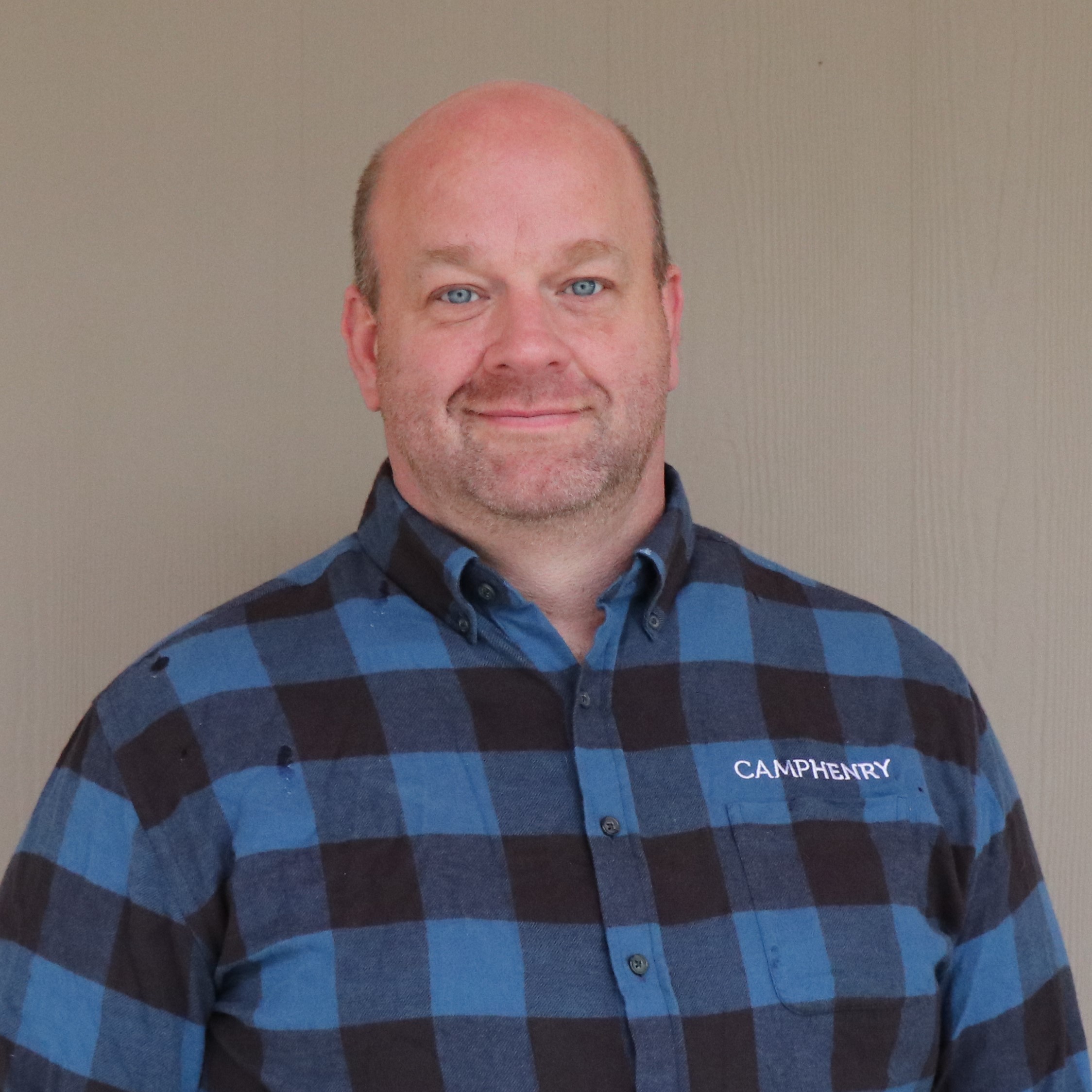 Jimmy came to camp the fall of 2019 with over 20 year of Maintenance experience and is very excited to work his dream job at Camp Henry. Jimmy was raised in the small town of Grand Haven, MI located on the beautiful shores of Lake Michigan where he grow up doing the same things he still enjoys like hunting and fishing.
Jimmy left the big lake for the mountains in 2001 to work a handful of seasonal jobs (in maintenance) at a YMCA Conference Center, a Guest Ranch and a couple other summer camps in the Estes Park, Colorado area. After 6 years Jimmy wandered off and found himself at the Pacific Ocean where he worked at Cannon Beach Christian Conference Center and volunteered on the fire department. A couple years later Jimmy turned in his raincoat for Brisket and sweet tea to a sunnier region of the U.S. - the hill country of central Texas. During his stay in Texas, he served on Wimberley fire department as a volunteer, worked at the Community Center and a BBQ restaurant smoking meat. Jimmy ate the best food and met the best people on earth in Texas but became home sick for his beloved home state and moved back to Michigan just in time for his favorite season - and to see tree leaves change colors in 2013.
So here he is working his dream job serving others and watching kids make memories at camp. When Jimmy is not fixing things at camp you can find him fishing\hunting with his friends or serving on the Newaygo Fire Department.