Camp Henry gladly introduces you to the 2015 Summer Staff!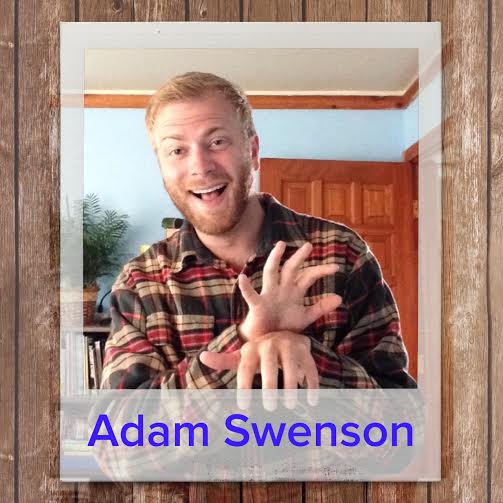 Adam is super excited to be spending his 4th year on staff serving as the program director! When not working, you can find Adam relaxing in a hammock, cuddling with his beautiful Siberian husky, Roscoe and eating Mexican food. Adam strives to live boldly, share his faith, and someday open his own Alpaca farm with a cafe called 'Alpaca You a Lunch' (no alpacas will be consumed). His hope for campers this summer is to discover their identity in Christ and learn to love their ground. Adam loves to travel and is currently sponsoring a Kiwi bird named Tarapeke in New Zealand.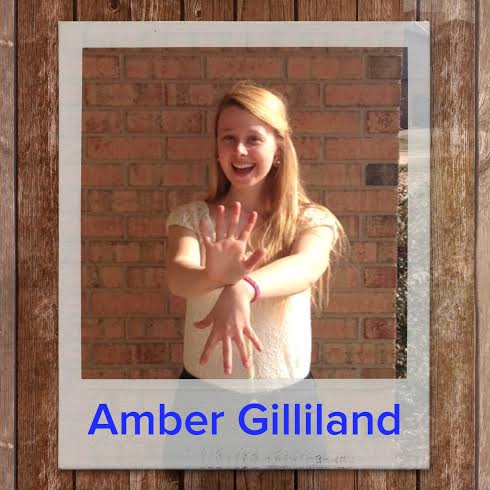 Amber AKA "Bambi" is excited for her first summer at Camp Henry! Amber is originally from Illinois and is currently attending Calvin College in Grand Rapids. Bambi loves to dance (especially lindy hop and swing dancing) and has even participated in Calvin's "Dance Guild." She also loves reading, knitting, roller blading, and horseback riding. You may mistake Bambi for Rapunzel this summer because of her gorgeous blonde hair and sweet and sassy attitude.
Amber AKA "Turtle" cannot wait to spend her first summer exploring the nature and wildlife at Camp Henry. A Biology student at Alma College, Turtle is excited to hang out not only with all of the amazing campers but also with the abundant amounts of horses, birds, turtles (obviously), and other animals at camp. Turtle's hope for each camper is to always be upbeat and positive in life. She can often be found bowling, swing dancing, scuba diving, and rock climbing when she's not working at camp!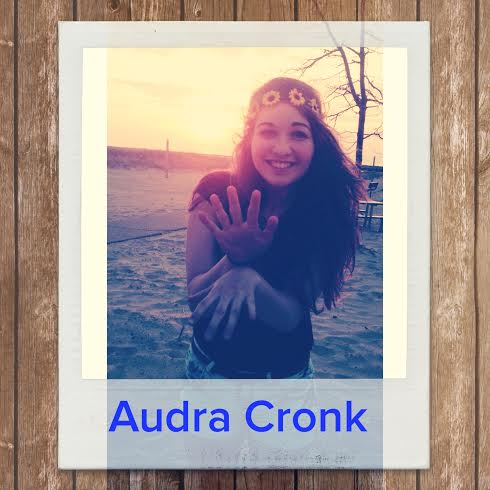 Audra aka "Audie" or "Duckie" is a long-time supporter of camp. After being a camper for 8 summers, her dream of working on staff has finally come true. Audra loves to read, run, and play the guitar when she is not studying for her classes at Grand Rapids Community College. Her favorite God-given beauty is a sunset, which is perfect since Camp Henry is in abundance of amazing sunsets! Audra is looking forward to connecting with campers, thriving in her relationship with God, and going on a mission trip to the Dominican Republic this summer.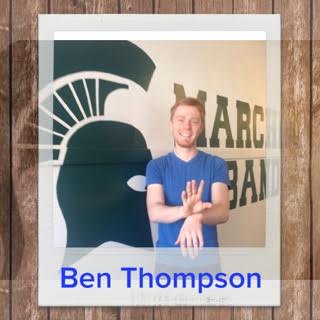 Ben, a student and marching band member at Michigan State (Go Green), will be joining us for his second summer at camp. Don't be alarmed, Ben's energy, enthusiasm, and joy completely make up for his strange choice in school spirit! Ben's hope for each camper is to always be confident in who they are and know they are unconditionally loved by God. Ben's biggest struggle this summer might indeed be giving up his "secret" addiction to the iPhone game "Bejeweled!"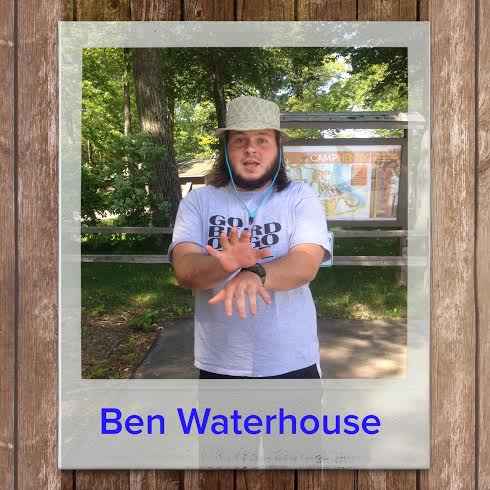 Ben aka 'Burly' has enjoyed his many summers at Camp Henry so much that he is currently working at being a life-long camp professional and will be studying Recreation at Central Michigan University in the fall. Burly is known around camp for his superior 4-square, Ga Ga, and Smuggle skills as well as his ability to successfully finish off the Fifth Third burger. One thing Burly is excited for this summer is the opportunity to get to know and hang out with so many awesome campers!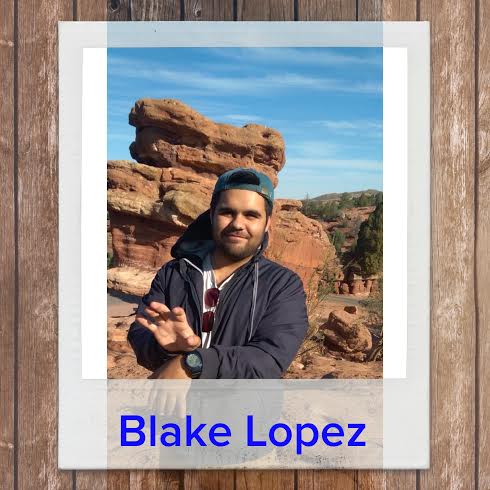 Blake, who has spent the last few months traveling the country for work, has decided to pause his journey to spend his 4th summer with all of us in Michigan. All the way from California, Blake has found a home at camp and is beyond pumped to spend his summer in a place where love and joy is so easily found amongst everyone you meet. Some of Blake's favorite things include singing Rare Bog, hiking through the forest, and listening to folk music. Rumor has it he even placed 2nd in a chess tournament back in the day, so you may just have to challenge him to a game!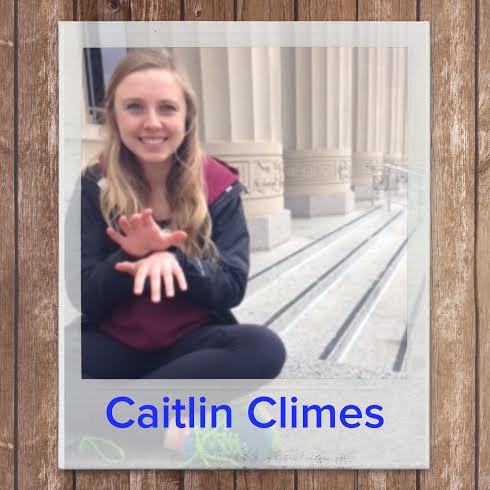 Caitlin is extremely excited to come back and work on staff after several years of being a camper at Camp Henry. When she is not busy studying Biopsychology, Cognition, and Neuroscience at the University of Michigan, leading Alternative Spring Break volunteer trips, or working as a research assistant on a cancer research project, Caitlin loves to play soccer and soak up the sun! Caitlin is currently striving to be more present and appreciative of the people and places surrounding her and hopes to support many campers with reaching their goals as well.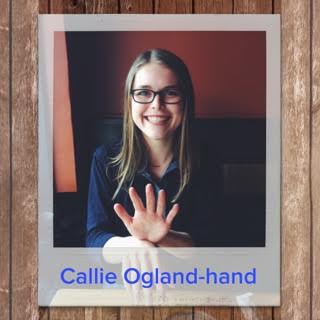 Callie has spent the last 15 summers at Camp Henry and cannot wait for another summer spent on the shores. She loves to spend time with family and friends, bake delicious food, read books, watch movies, and travel. This summer, Callie is most looking forward to spending time outdoors, relaxing, and laughing all the time. Callie believes it is vital to find what you love and do it as often as possible- which is a huge reason she is spending this summer at camp!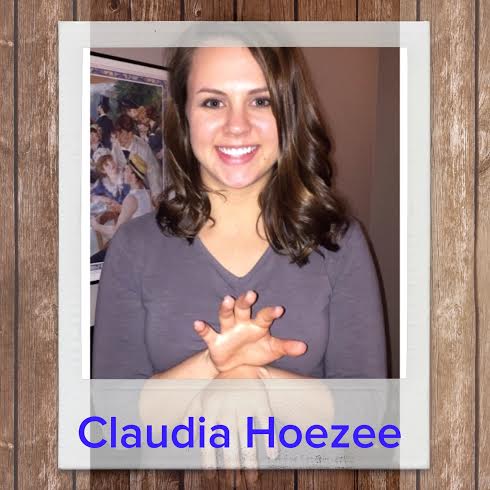 Claudia, better known as Claudidia, loves spending time with family, painting, kayaking, mountain biking, and hiking. Claudia will be spending her 8th summer at camp this summer and is eager to connect with all of the amazing staff and campers! The lesson she most wishes every camper will learn this summer is that there is nothing you can do to separate you from God's love. This summer you can look forward to watching Claudia go all in during her favorite evening activity, PJ Sing.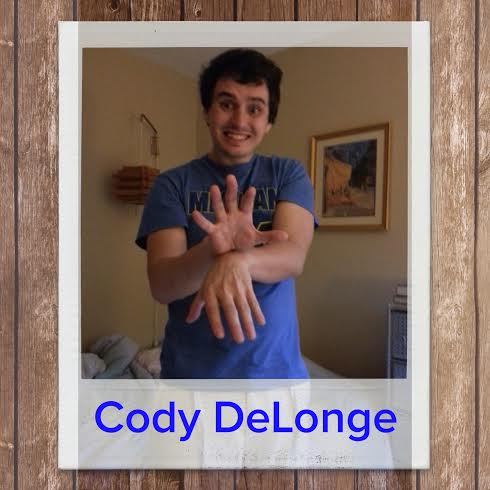 Cody grew up running around camp and practicing his 4-square skills and developing his quirky ways. Cody's love for Camp Henry may only be topped by his love for any and all Disney movies. In fact, he is known for an impressive Disney stuffed animal collection that is worth nearly as much as his salary for the summer. Cody cannot wait to reconnect with returning campers and meet so many new faces this summer. His hope every day is to bring joy and laughter to those around him.
Colleen aka 'Coco' is a Special Education major at Hope College. She is a big sports fan and currently plays on the Women's ultimate frisbee team. Some of Coco's favorite things include making weird faces, busting a move, singing at the top of her lungs, and being a complete goofball whenever possible. Her personal goal for this summer is to thrive in her relationship with God and use that desire to inspire and pour into kids. When you see Coco, make sure to ask her about the time she held a baby squirrel!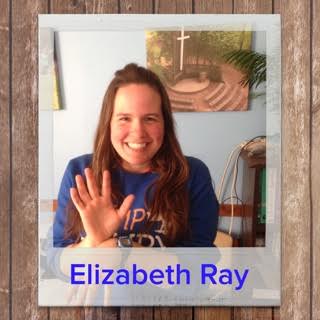 Elizabeth aka 'E-Ray' has been spreading her love and bright smile with Camp Henry for 5 summers now. Her favorite camp activities include hammocking, chapel and sending people down the zipline. E-Ray strives every day to find her identity in what God says about her and not what others label her as. If you start to see double this summer, check again- it might just be Elizabeth's twin sister Kathleen!
Emily is one of 3 Emily's on staff this summer. There is little Emily enjoys more than an afternoon of water aerobics, spontaneous adventures, and climbing trees. Emily's favorite memory from this year was exploring Asheville, NC on a spring break trip with friends. She is most excited to be surrounded by such amazing people and spend the whole summer dancing, laughing and growing spiritually. If you're feeling particularly rambunctious, I dare you to challenge Emily to a chopstick eating competition (she's pretty much a pro).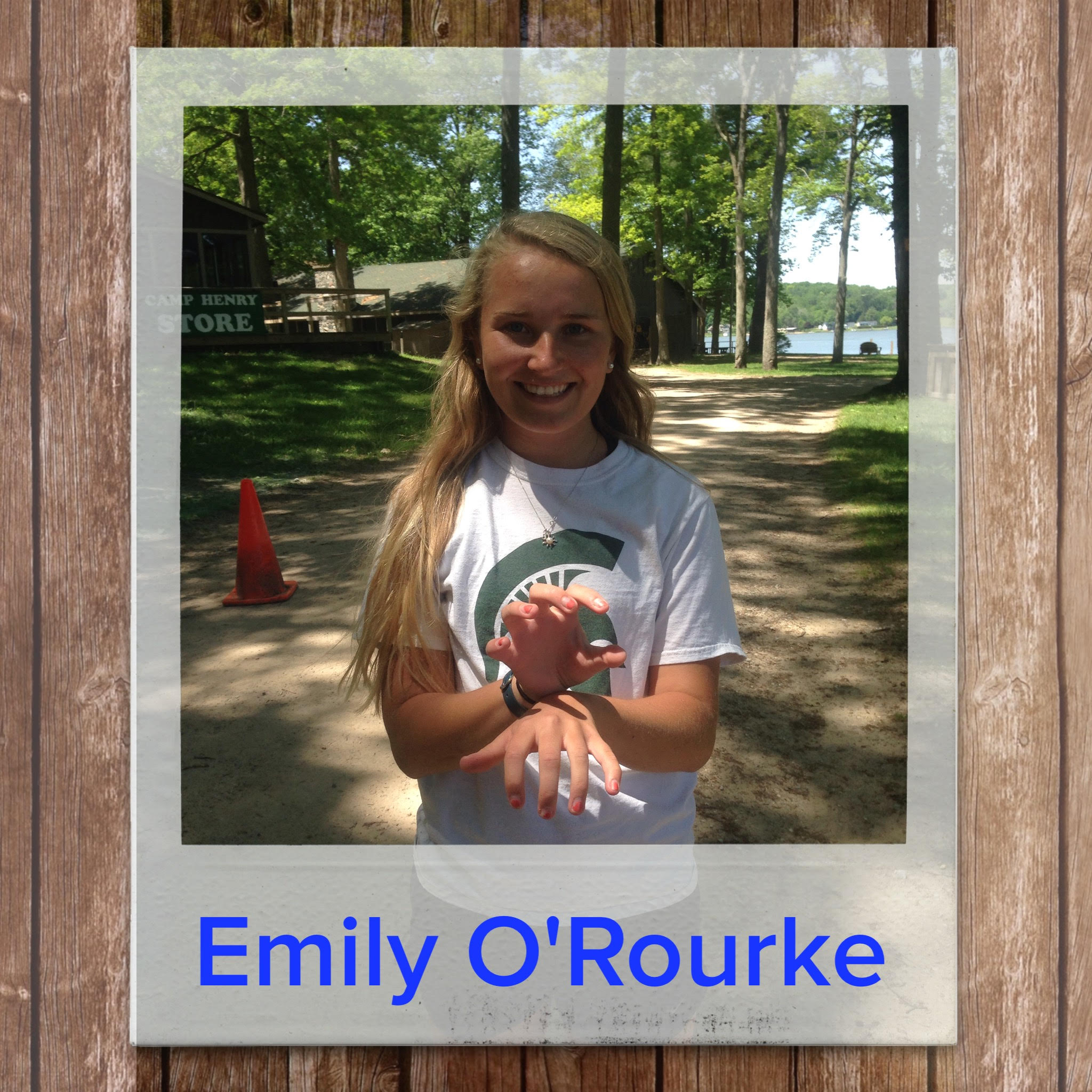 Emily aka 'Eeyore' is thrilled to spend her first summer on staff this year. After years of being chased and tagged during smuggle, Eeyore cannot wait to join the "staff" side of games. Eeyore is currently attending Michigan State University, spending most of her time studying Kinesiology and running around campus with the club running team. Next time you see Emily, ask her about some of the strange foods she's eaten by playing the game "What Are The Odds!"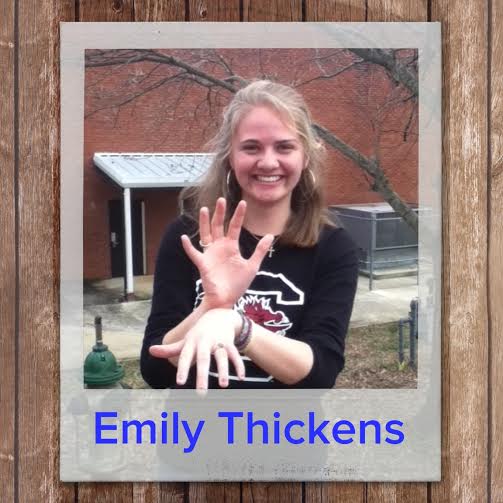 Emily aka 'Sweet T' is joining us from a small town in South Carolina with a greater cow population than human population. Sweet T is known around camp for her southern accent and love for –you guessed it- sweet tea. Equally as sweet in personality, Sweet T can always be found lending a helping hand with a bright smile on her face. Her hope for every camper is to truly value themselves and the people around them!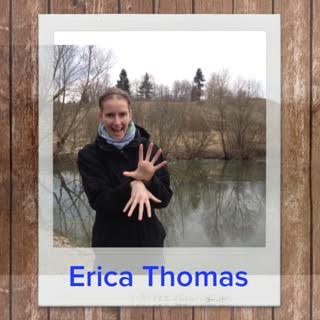 Erica is headed back to camp after a year spent teaching math and physics to students in Slovakia! When she is not teaching and traveling, Erica loves to run, bike, play soccer, hike, swim, read, and explore castles in Europe.  Erica is looking forward to connecting/reconnecting with the staff and campers, learning how to thrive, and sharing her faith. For some pure entertainment, make Erica lick her elbow the next time you see her.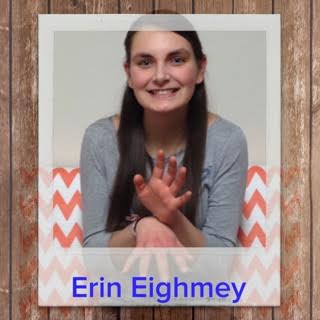 Erin might just become your favorite staff member this summer as she loves to bake delicious treats for all of the staff and campers! She will be spending her second summer at camp and is ready to share in the campers' excitement as they discover what it means to thrive and live in the present. Her first time leaving the country was in May when she traveled to Israel! Erin is currently learning how to play the Ukelele, so you may get a brief appearance in the talent show this summer!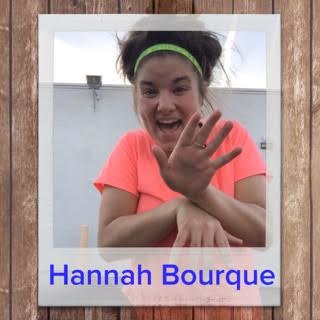 Hannah aka 'Flinch' just graduated from Michigan State and is headed to camp for her first summer on the shores. Outside of school, Flinch is a full time nanny to three young boys and leads a bible study for young female adults. She loves spending time by any lake, playing games, painting and running.  Hannah is ready for warm weather again as she spent 15 years of her life living in Florida before she moved to Michigan!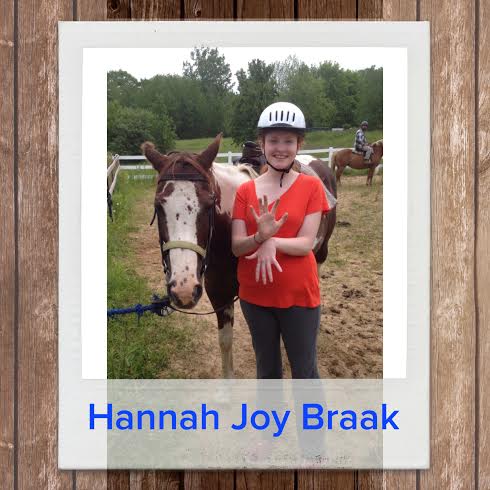 Hannah Joy is bringing the 'joy' to camp this summer for her first ever year on staff! Hannah Joy relishes in the time she spends hammocking, reading, and singing. She is looking forward to worshipping and sharing God's love with all of the campers. Hannah Joy's favorite type of cheese is mozzarella and her favorite animal is a Cabunpuporsephin. Not sure what that is? Google it. You should definitely ask her about it when you arrive, though!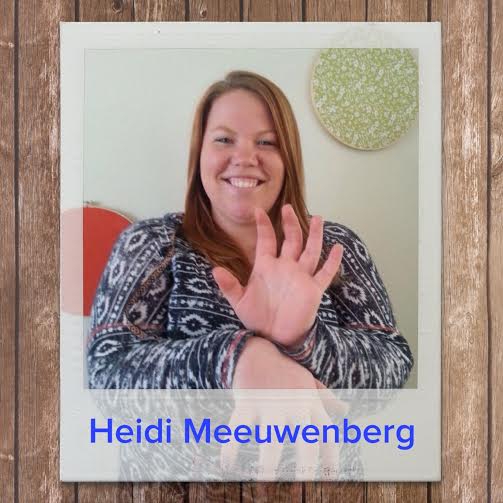 Heidi Ho!! (as Jake typically shouts) has so much love for camp that she has chosen to spend her last summer before school with all of us on the shores of Old Lake Kimball. After summer, Heidi will be leaving Newaygo to live in Vancouver, WA. Heidi wishes to share her strength and happiness with everyone at camp and hopes that people learn to make the best out of every situation in life.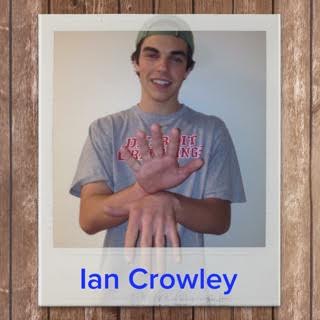 Ian has been a part of the Camp Henry family for many moons and is getting ready for his first summer on staff. Ian just wrapped up his first year of art and design at the University of Michigan and cannot wait for a summer of fun and adventure. Ian loves hiking, disc golf, boating, and pickles. You can often find him challenging kids on at the 4-square court, so you might want to brush up on your skills before summer!
Jake just might be the biggest camper to step foot on camp grounds in over 30 years. With years and years (29 to be exact) of experience, it is no surprise Jake plays a huge role in the success of such a life-changing place. Jake has worn many hats at camp (much of which have been silly) and he currently wears the hats of Executive Director. When not spending time at camp, he loves nothing more than spending time with his beautiful wife and 3 sons.  Jake can also be found tearing it up in Bombo or 4-square! It is safe to say he is one busy, talented, and amazing man.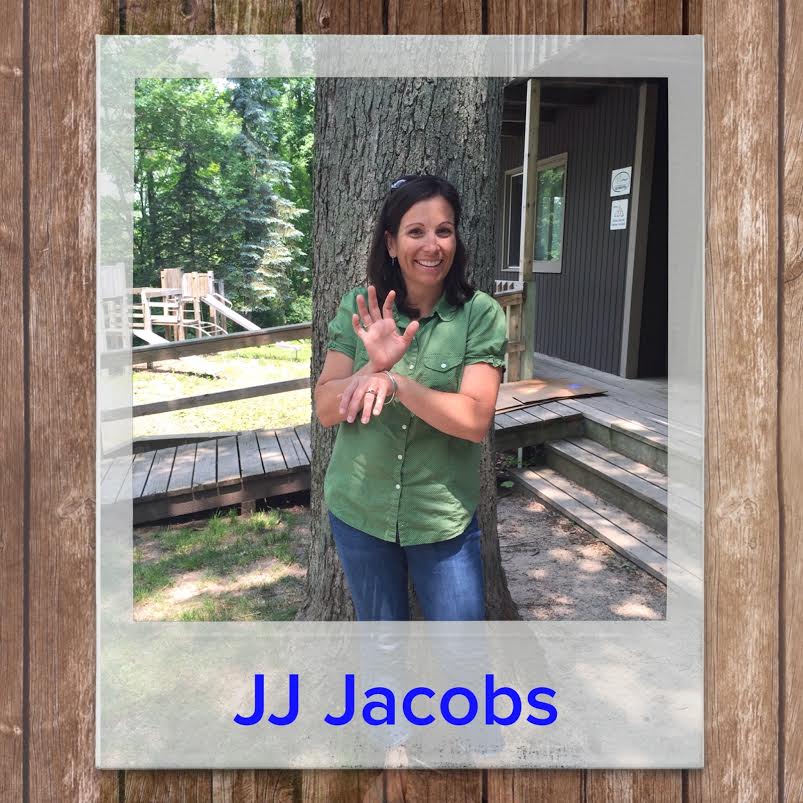 JJ is known at camp not only for being married to Jake but, more importantly, for being one of the sweetest, kindest, and most loving people on the planet. This makes her THE greatest camp mom. JJ has a servant's heart and contagious smile that brightens the day of those around her. She loves running, skiing and spending time with her friends, family, and dogs. In fact, JJ was once a Junior Olympic Skier! If you weren't convinced of how awesome she was before, you should also know that JJ is currently training for a marathon while working and being a mother to three boys!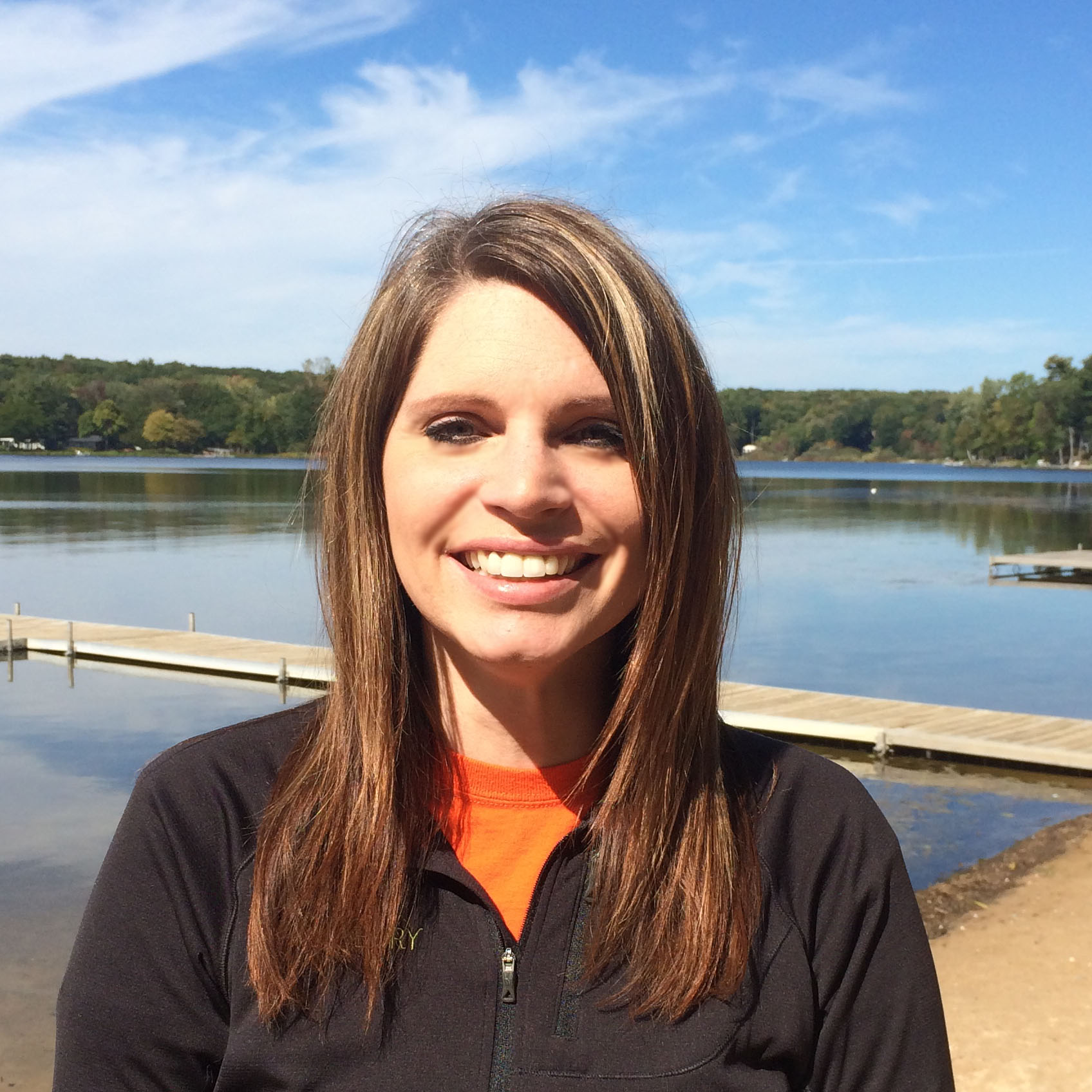 Jen aka 'J-Ro', 'J-Belly', and 'Knower of All Things' is Camp Henry's Camp Administrator.  If all else fails, just ask her! Jen began working at camp as a teenager and returned to the shores several years ago to work full time. She is also the mother of 2 and a 3rd that is on the way! (just a few more weeks!) Although she is sad to miss part of the summer, she is super excited to spend time with her family and watch them thrive!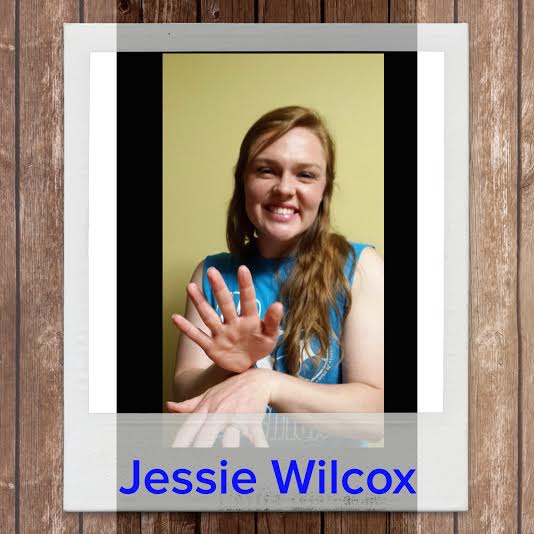 Jessie just moved to Michigan with her husband, Tyler, and cannot wait to spend the summer hanging out with campers, riding horses, and taking in the sun! This will be Jessie's first summer on staff and she is most excited to meet a ton of new people. She spends her spare time playing cards, making crafts, and working on her Mary Kay business. Jessie's favorite God-given beauty is her husband (feel free to say "aww")!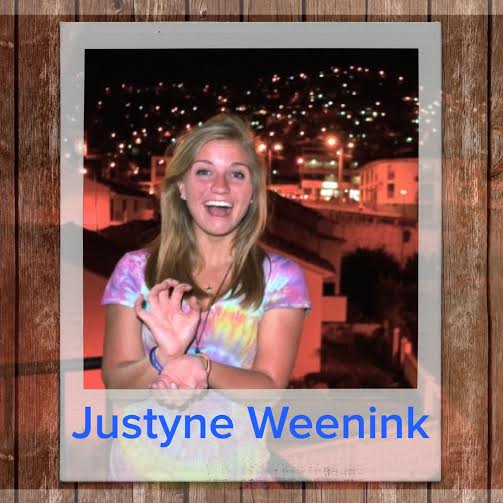 Justyne was practically born with Lake Kimball flowing through her veins she has so much history with this place! Justyne grew up coming to camp with her family and is continuing a long tradition of Weenink staff members. She loves spending time with family, friends, and her adorable dog when she is not busy with classes at Alma College. She also enjoys sailing, skiing, cooking, and online shopping in her spare time!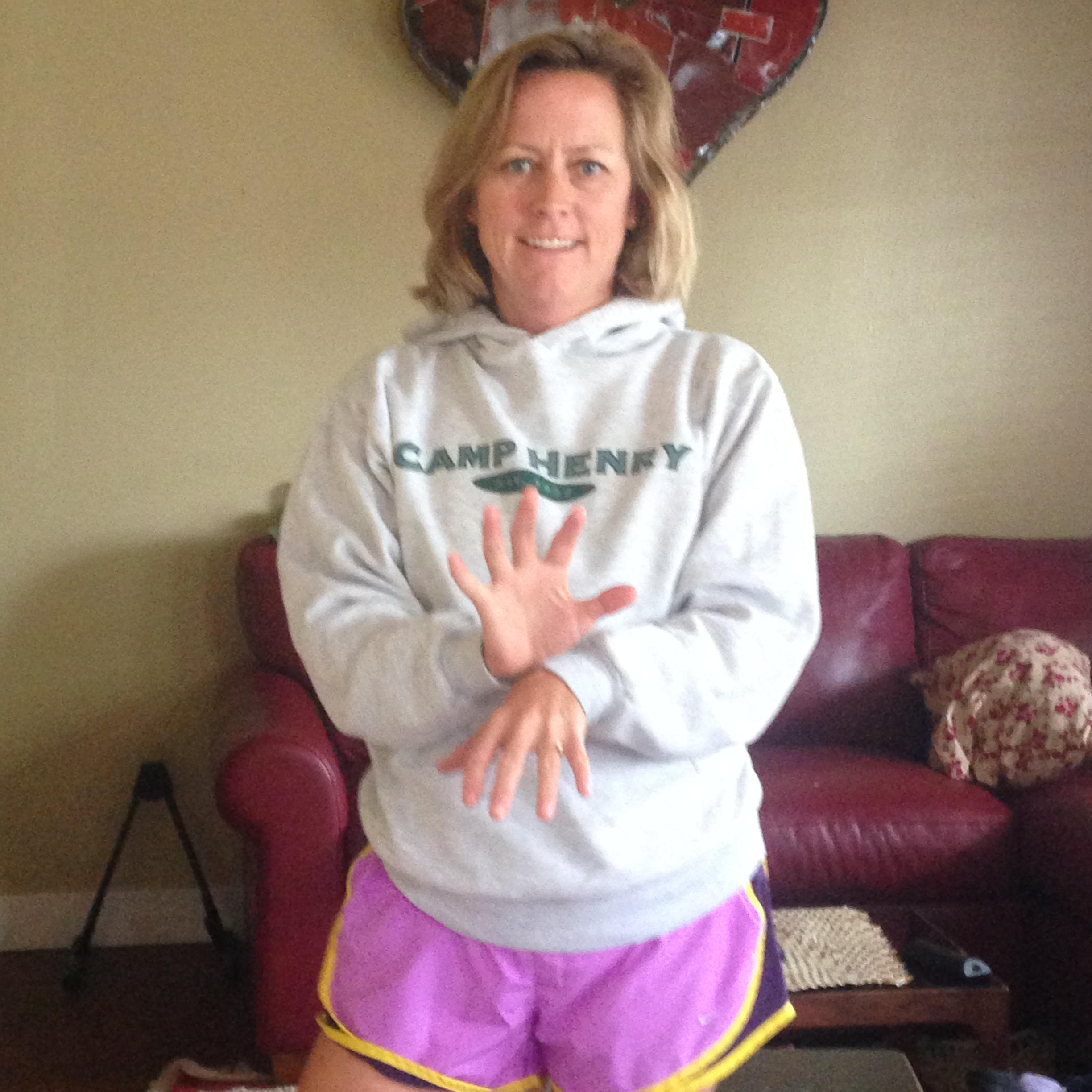 Kelly and her husband Kenny travel all the way to Michigan from California each year to spend their summer encouraging and loving the staff. In addition to her very own 3 beautiful daughters, Kelly is known for mentoring and "raising" the Camp Henry staff throughout the summer as another "camp mom." Along with adopting 35 extra children for a few months, Kelly runs the Day Camp programs, life guards, and is an all around happy helper. Seemingly perfect in so many ways, Kelly is willing to admit her one flaw might have to be snoring in her sleep!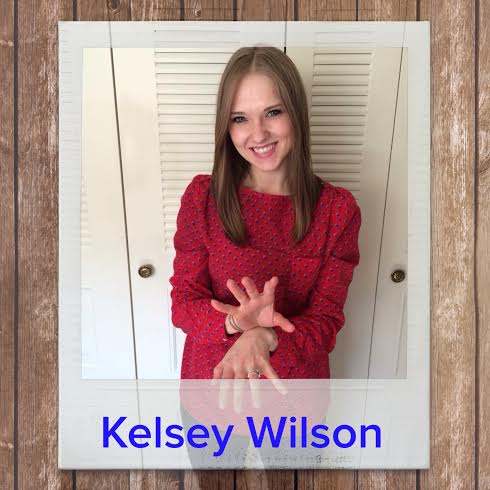 Kelsey is back at camp, this time as Mrs. Wilson! Kelsey's love for camp has her extremely excited to be back in the sunshine with wonderful staff members and amazing and crazy campers. Kelsey is one of those unique staff members that truly enjoys working out and uses Essential Oils for just about everything she can think of! If you're at camp, you just might see Kelsey's toes (yes, toes) doing tricks in a talent show this summer!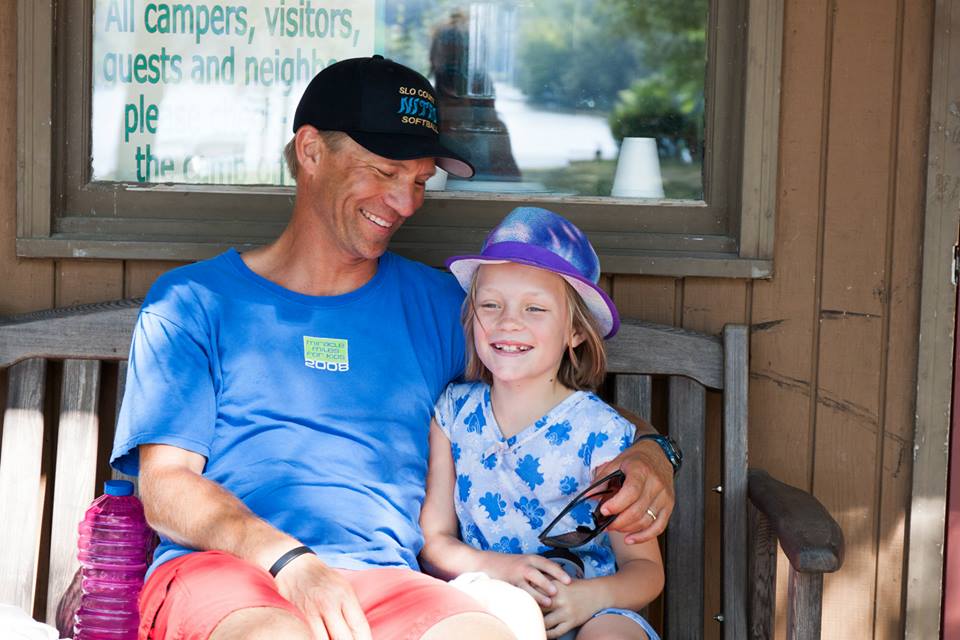 Kenny, husband to Kelly, will also be traveling from California to spend the summer at camp. For years Kenny's wisdom, humor, love, and selflessness have helped make him an amazing role model for the staff. When not at camp, Kenny plays the role of father, husband, 6th grade teacher, and girls' soccer coach. He also loves to surf, run, and bike in his free time. Kenny's hope for every camper is to witness how much of a blast living as a Christian truly is!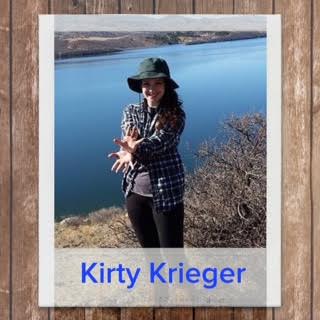 Kirty has devoted over 52 weeks of her life to camp throughout her years as a camper and now as a staff member. This summer will begin Kirty's life-long dream of working on staff. Kirty is from Illinois and just finished her first year of college at Colorado State University. During her free time, Kirty enjoys playing guitar, hiking, camping, doing yoga, and exploring nature. If you're lucky enough to experience PJ Sing this summer, you might just notice it happens to be Kirty's favorite evening activity when you lose your hearing!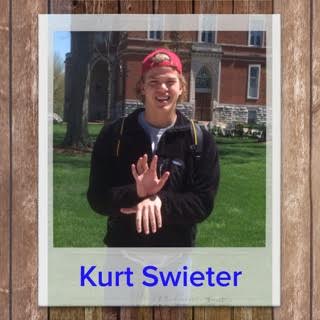 Kurt aka 'Sunshine' is taking a break from swimming and studying at DePauw University to spend his first (official) summer on staff. Sunshine enjoys fishing, swimming, disc golf, camping, and surfing. He is most excited for the chance to go on campouts with his campers. Sunshine hopes to show campers how fun it is to be yourself and always try new things. Something you may not know about Sunshine is that he is color blind.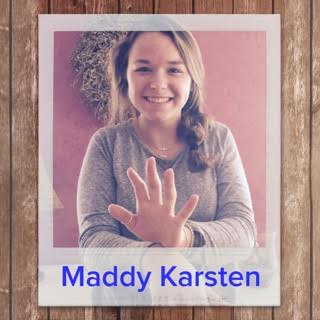 Maddy, who has spent the last year traveling around East Africa and Peru, is settling in at Camp Henry for the summer. Maddy is excited for opening campfire skits, crazy clothes, 4-square, and all of the kiddos coming to camp this summer! She loves listening to country music and going for long runs to relax. A fun fact about Maddy is that she hates olives!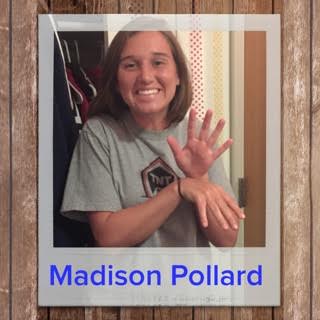 Maddie aka Mad-Dog is currently studying Kinesiology at the University of Illinois- Chicago where she also stays busy playing on the women's soccer team. Mad-Dog is looking forward to helping campers step outside their comfort zone and try new things this summer. Her favorite camp activity is Smuggle and camp song is Wagon Wheel!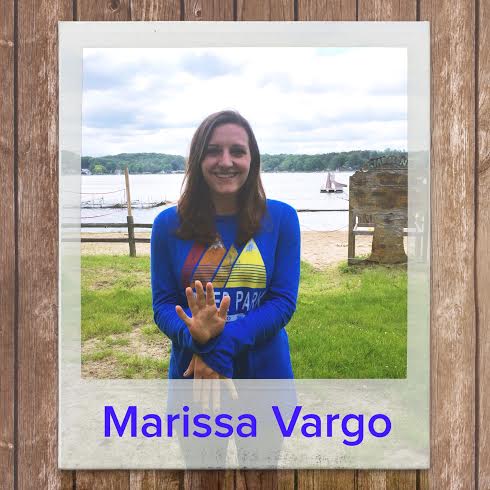 Marissa is beyond excited to spend another summer at her favorite place on earth. She loves having the opportunity to connect with so many amazing kids and share her love of camp with each and every guest. Marissa likes to run, hike, read, hang out with friends, watch TV, and go on adventures when she is not working at camp. She would like every kid to know that life was meant to be enjoyed and appreciated, not merely survived.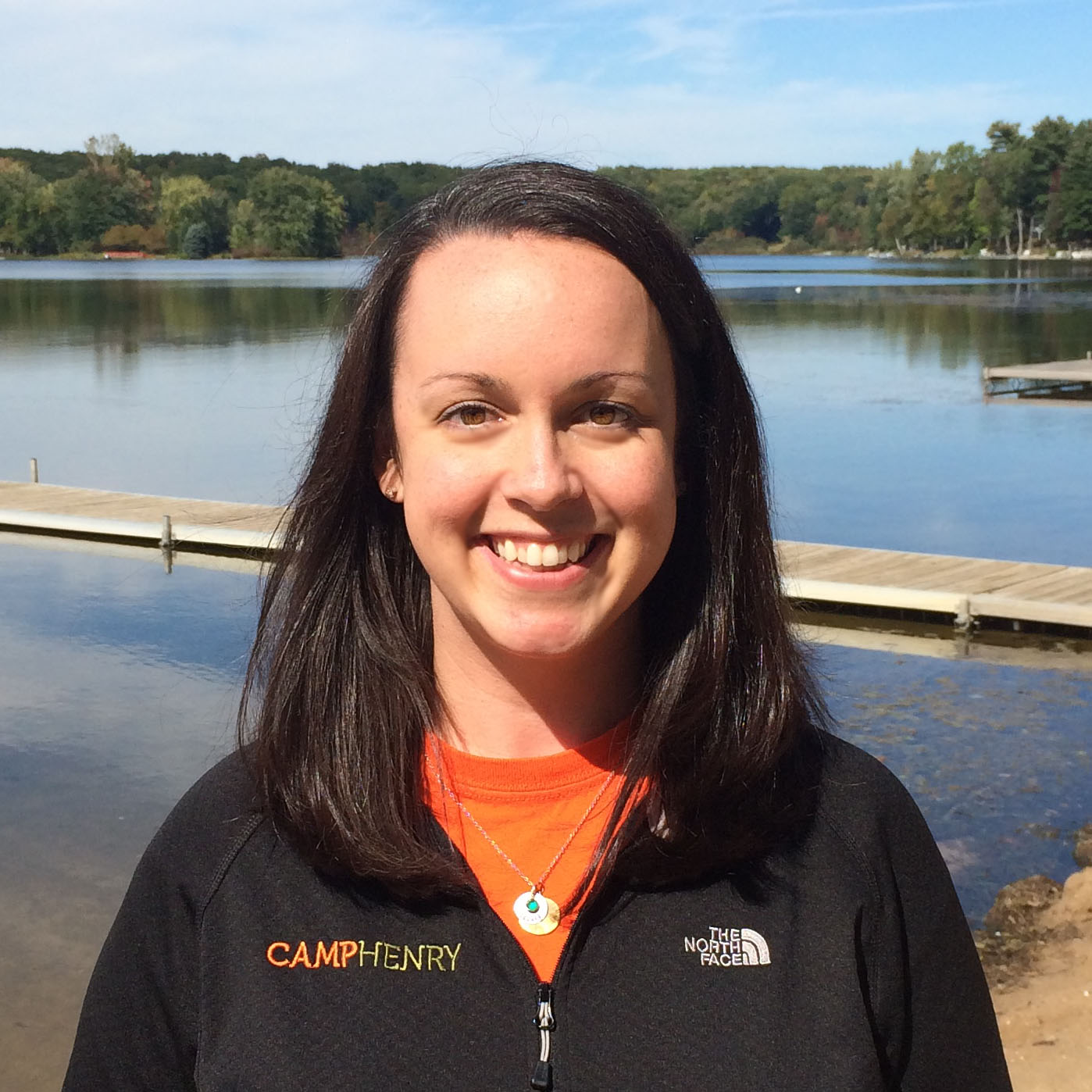 Maura aka Mo Davis is excited to spend the summer participating in camp games and watching how summer camp operates. Maura is the Guest Services Director for Camp Henry, which means she gets to work with registrations, perspective groups, and much more! Maura is a nature guru known for her superior birding and nature ecology skills. Don't believe me? Ask Maura about the time she got some hands-on experience diving into the Wetland for water samples- in January!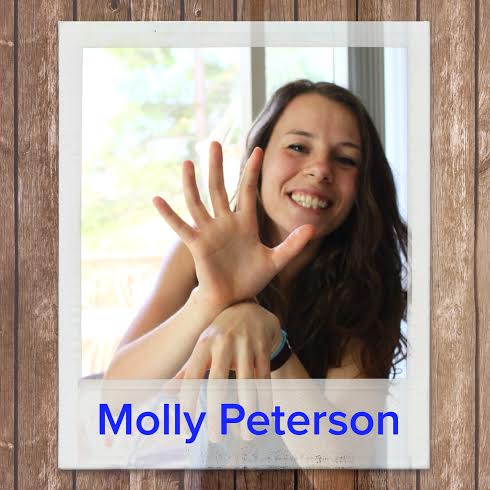 Molly aka 'Gilly' is coming back for her 3rd summer. Gilly just finished her last year at Michigan State and loves to spend her spare time volunteering, saddling horses, eating, lip-syncing, impersonating Kristin Wiig, and quoting Nacho Libre. Her hope for every camper is to realize how amazing and life-changing God's love and grace can be. Gilly's favorite God-given beauty happens to be freckles, which fit perfectly because she has so many!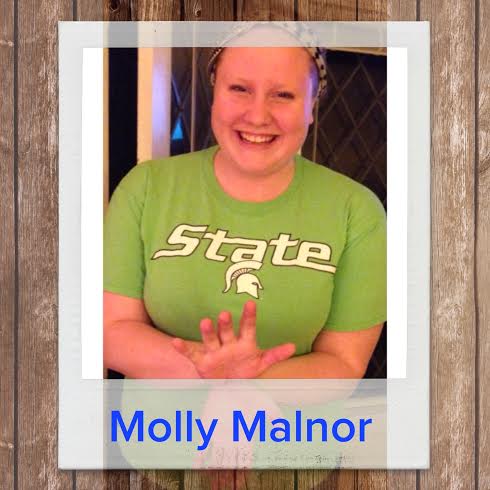 Molly cannot wait to spend this summer on the shores with all of the amazing campers and staff. Molly loves getting dirty at camp, which is why her favorite camp activity is tied between potato round-up and rolling in the mud. She loves painting, crafting, writing poetry, and participating in her school's theatre department. You can easily show Molly a RAK (random act of kindness) by opening popsicles and ice cream sandwiches for her because she secretly hates tearing paper!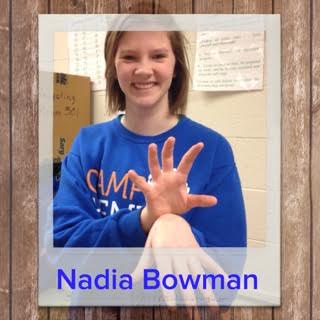 Nadia will be entering her first year on staff this summer before heading to GVSU in the fall. She has a huge heart for kids, camp, and being as helpful and loving as possible! Nadia enjoys playing tennis and volleyball and is always ready to get her craft on. This summer, she hopes to teach every camper how blessed, loved, unique, and awesome they are. Nadia was adopted from Russia as a kid, so next time you see her have her tell you her birth name!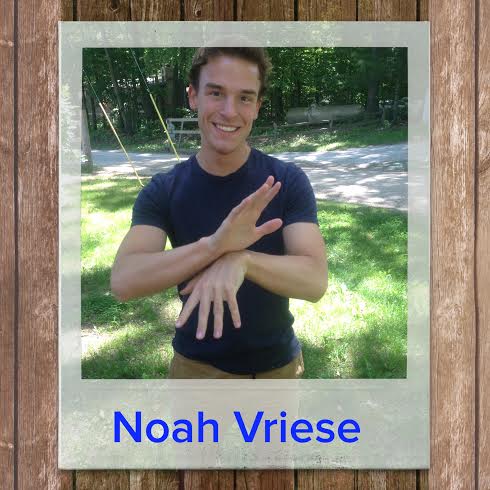 Noah is looking forward to taking a break from his studies at MSU to be on staff for his first ever summer. When not working and studying, he loves running, camping, and eating IHOP with his friends! Noah recently overcame a fear of heights by sky diving and would recommend it to even the most vertically fearful individuals! Noah is most looking forward to playing Ga Ga this summer. You better watch out, though, because he doesn't plan on showing any mercy in the ring!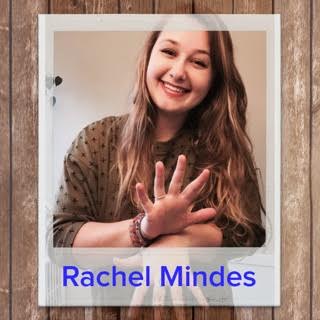 Rachel's beautiful smile and contagious laugh will be blessing camp for yet another summer! Rachel recently graduated from Kendall Art & Design and is currently working on illustrating a children's book. She loves adventures, 4-square, dancing in her car, and being with her zany friends! Rachel's hope for each camper is to love and be proud of the unique person God created you to be.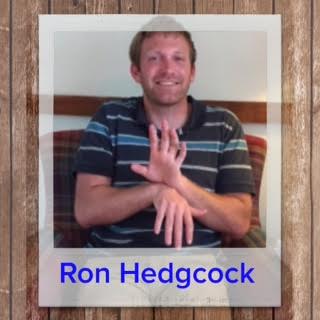 Ron aka 'Papa', 'Papa Taco', 'Honey Buns', etc. wears many hats both at camp and outside of camp where he works several part-time jobs, all relating to working with youth! Papa really enjoys hanging out with friends, watching TV, playing board games, working out, and getting thrown in the lake-ok, maybe that's just what the staff likes to do. He also recently ate the 1400+ calorie monsterthickburger from Hardee's merely to cross it off his bucket list!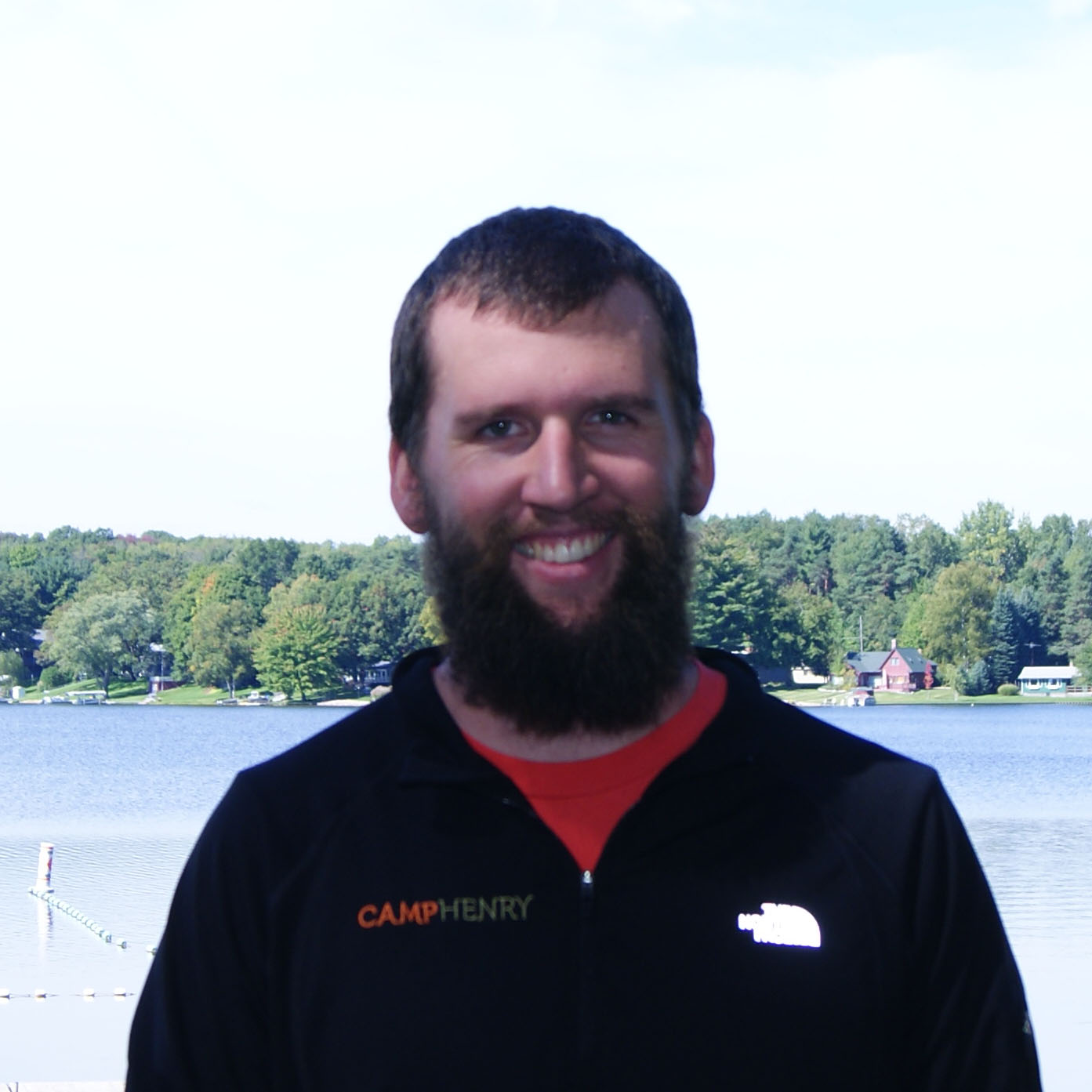 Ryan aka 'Ricecakes' is often the epitome of what it looks like to get dirty at camp! Ryan has taken hand in fixing, and building near everything at camp these last couple of years.  Although he would never tell you himself, Ryan is quite talented at creating beautiful things out of "trash." When he is not getting called to fix a leaking sink or check out the sewage system, Ryan loves hiking, wakeboarding, waterskiing, and- most importantly- singing Bill Grogan's Goat for all the campers!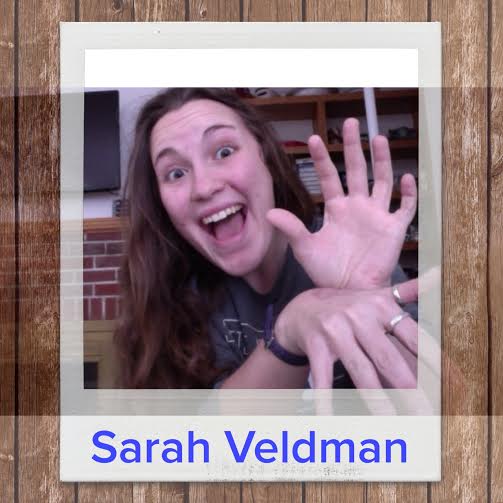 Sarah aka 'Sveldie' cannot wait to spend another summer on the shores teaching kids how much God loves them and how awesome they are. Outside of camp, Sarah stays busy studying exercise science at GVSU, leading a Young Life group, playing sports, hammocking, and eating ice cream. Those that know Sveldie know she is passionate about showing others the love, confidence, and freedom that comes with knowing Christ. Next time you see Sarah, you should help her figure out what color her eyes are, because she is quite unclear!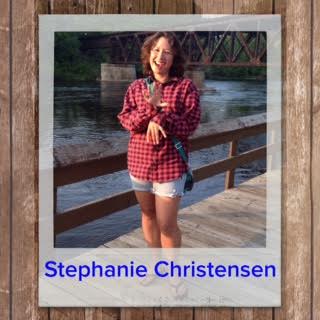 Stephanie 'seek' Christensen recently moved to camp from Nebraska to act as the "face and voice of Camp Henry." Chances are when a phone is answered, it is her bright and cheery voice on the other end! Stephanie appreciates trying a little bit of everything including new restaurants, fairs, exhibitions, theater, traveling, etc. If you're looking for a running buddy, you might want to ask Stephanie- she just picked up running as a new hobby and she hopes to complete a half marathon in every state!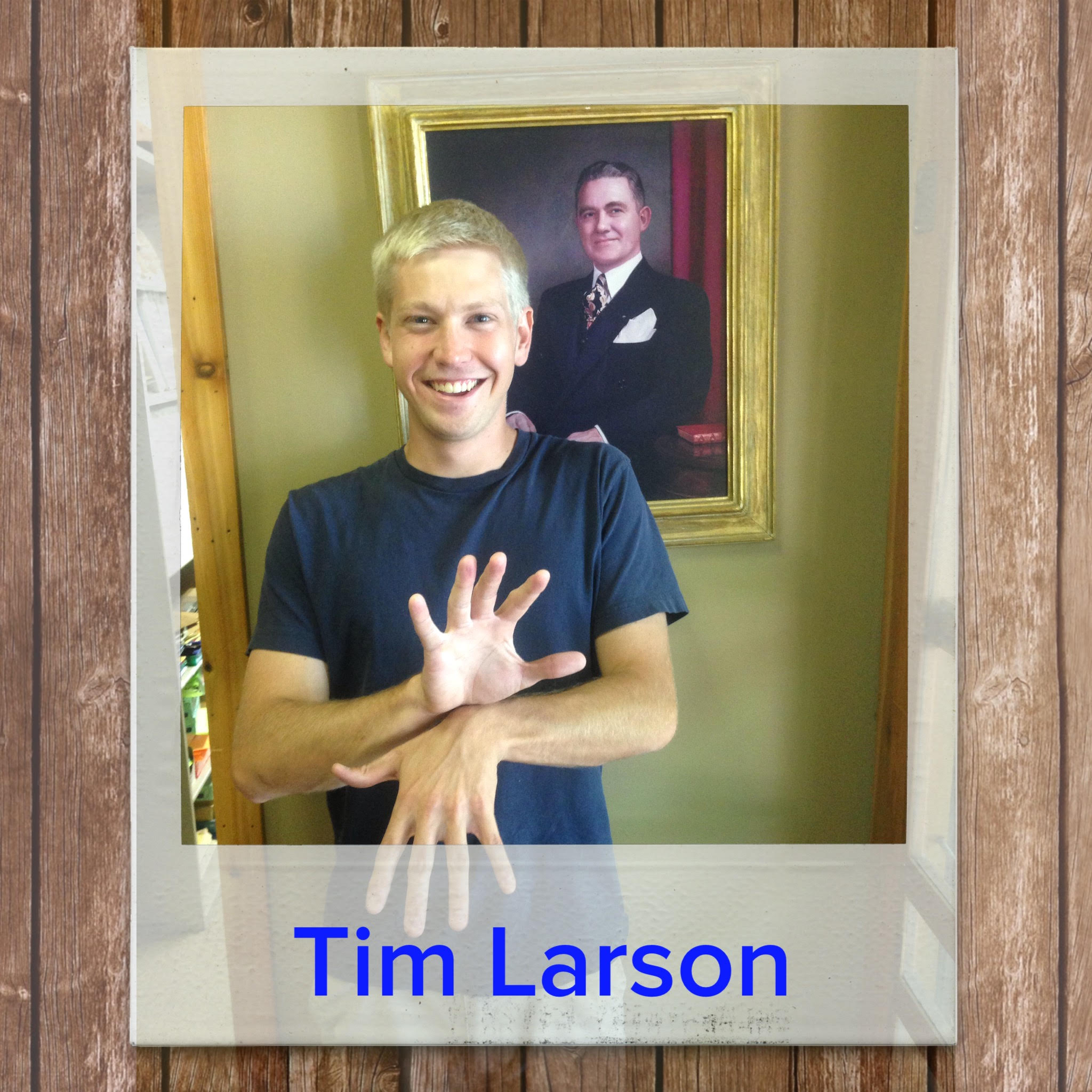 Tim aka 'Lars' can be spotted around camp by his bright blonde hair and frequent shouting, chanting and singing. Okay, so maybe it's only the blonde hair, but he has been known to sing a great Hippo song! Tim spends most of his time hiking, camping, rock climbing, mountain biking, fly fishing, and studying physics at Colorado State University. Something you may not know about Tim is that he has hiked across the Grand Canyon!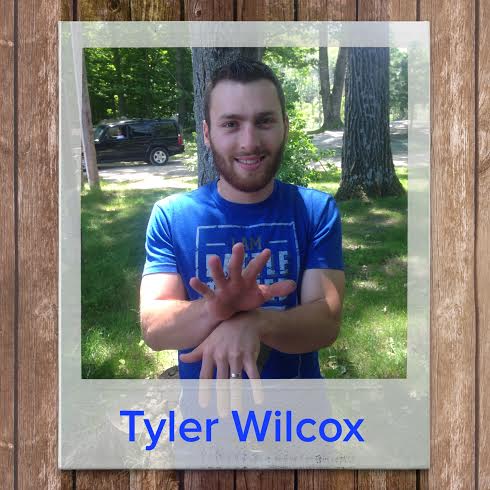 Tyler has found the absolute perfect place to work since one of his favorite jobs is "fixing things that are broken," and we all know camp has plenty of those! Tyler enjoys adventurous sports such as wakeboarding, snowboarding, dirt biking, and skateboarding. Tyler and his wife Jessie just moved to camp from Indiana and are excited to spend time getting to know the campers and share their wisdom and love.