Aiden "Beans" Wysocki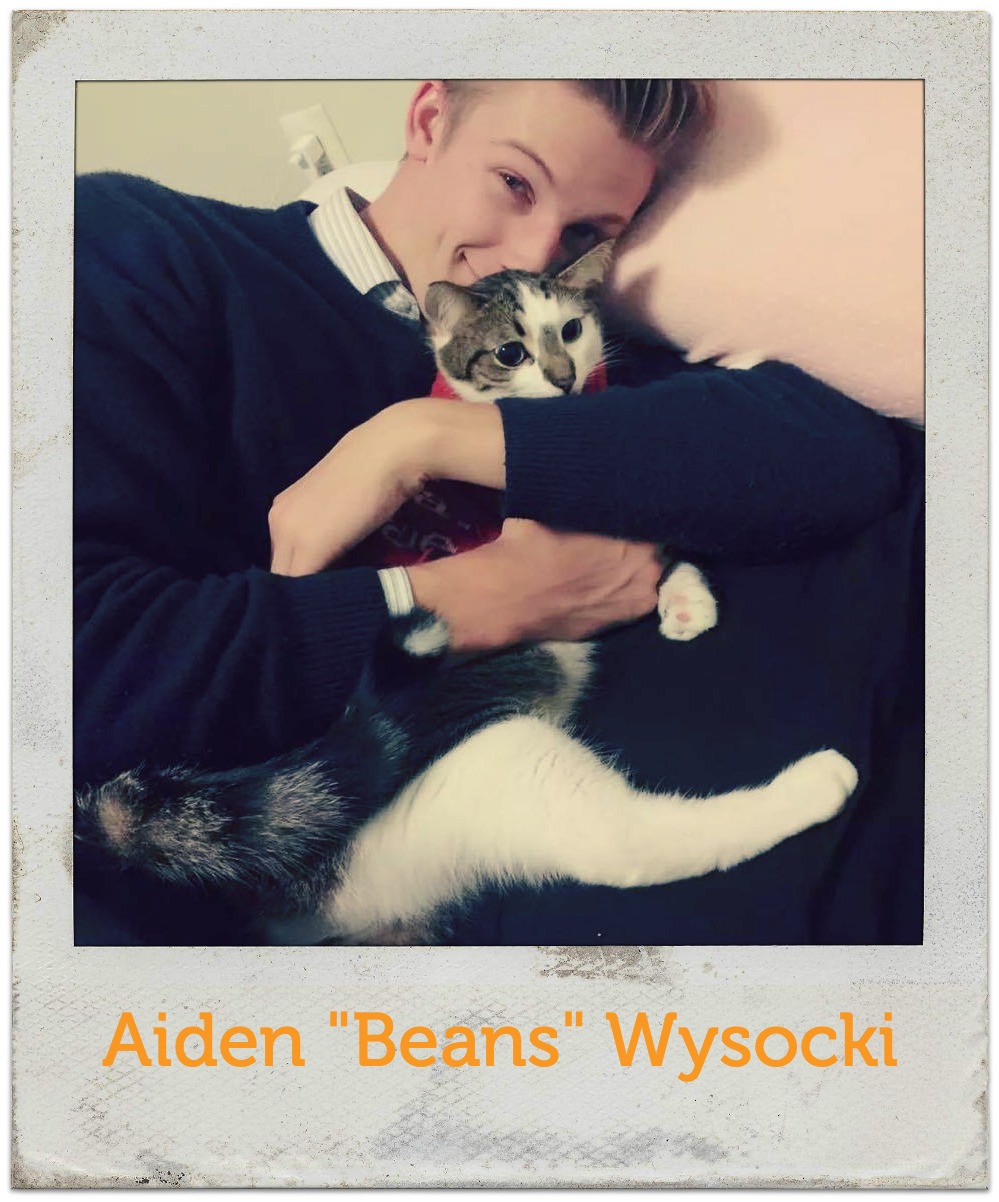 Beans is a second year counselor with high spirits and limitless enthusiasm. He has gone to Camp Henry for the past 12 summers. Beans is an Eagle Scout with a passion for camping, hiking, and team building. He is also known for his ability to complete unique and thrilling food challenges that defy the human anatomy. Just ask how he got his nickname. His storytelling and devotions are soon to be back this summer at Camp Henry and he is more than excited to share his passions with campers and staff again!
Alex Weiss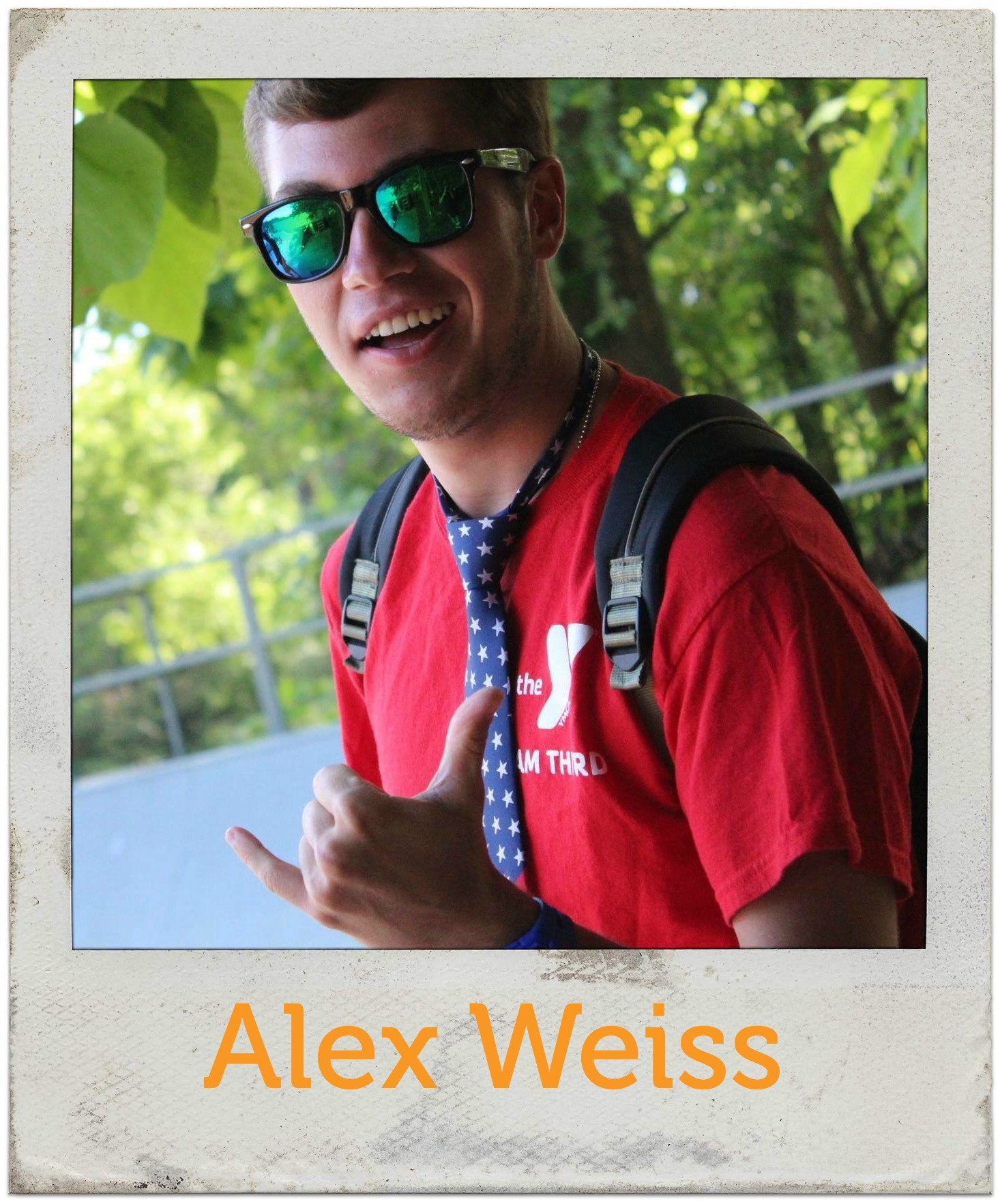 Alex's nicknames include but are not limited to: Weiss, Weisser, Weissmeister, Weisseroo, and Bid Weiss Daddy. Alex currently attends Butler University in Indianapolis where he studies Communications and Media. Having grown up as a camper, he's excited to return for an 11th summer as the Videographer/Photographer. In addition to taking pictures and making videos, Alex likes to sing, act, and play instruments. He's looking forward to getting every camper to sing louder than they've ever sung before!
Alison Dopke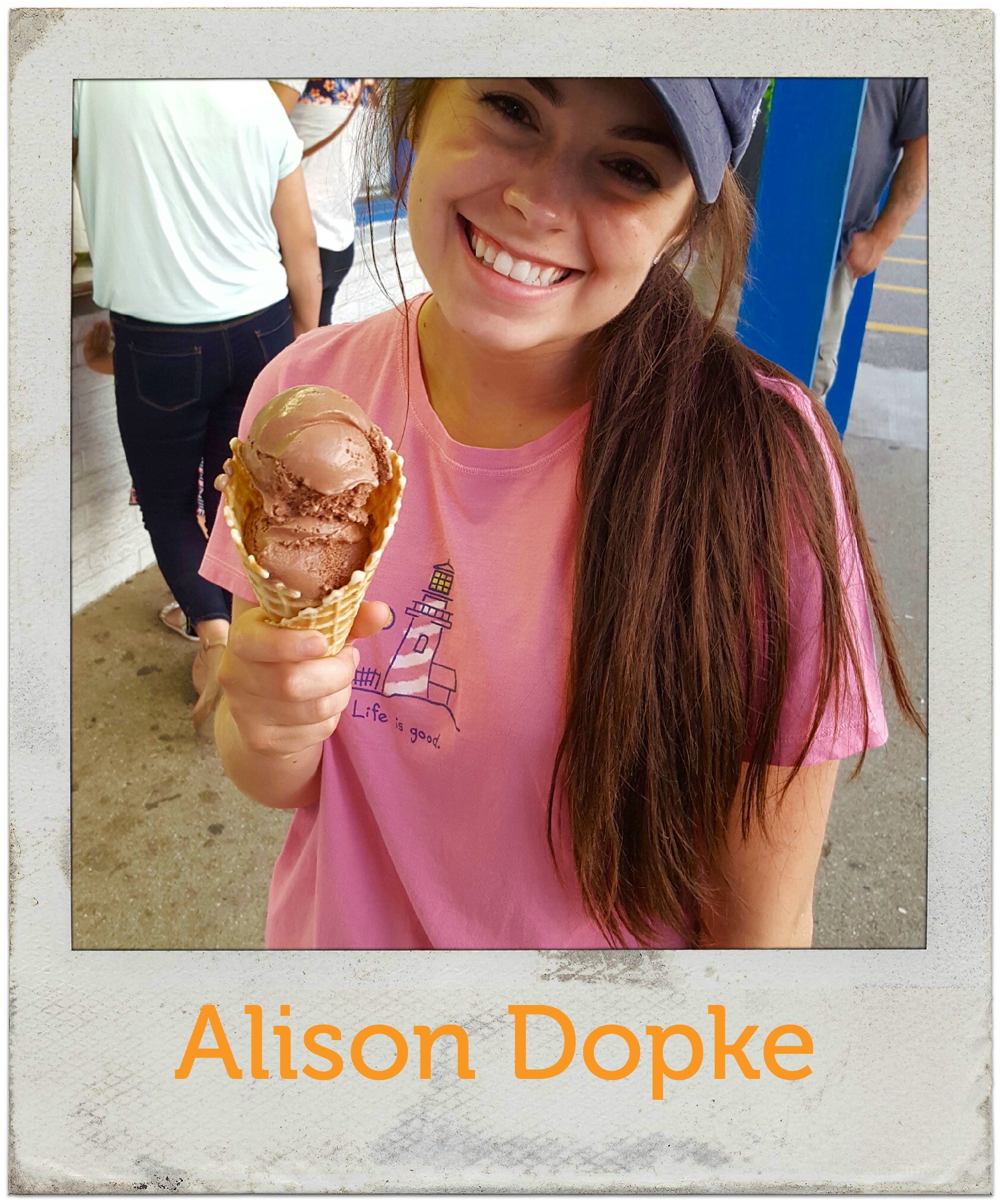 Alison spent 5 summers on the shores as a camper and is super excited to be spending her first year on staff as a Waterfront Director! When Alison isn't studying Culinary Arts, she loves to spend as much time as she can outdoors, whether she's camping, kayaking, hammocking or just hanging out in the grass. You can usually find her snuggling her two dogs, Jake and Layla, being an awesome barista, or eating a snack. Alison's favorite camp activities are arts and crafts. outdoor cooking, and of course anything on the waterfront! She is looking forward to hanging out with some amazing campers and eating some beef stew around a campfire!
Annelise Droste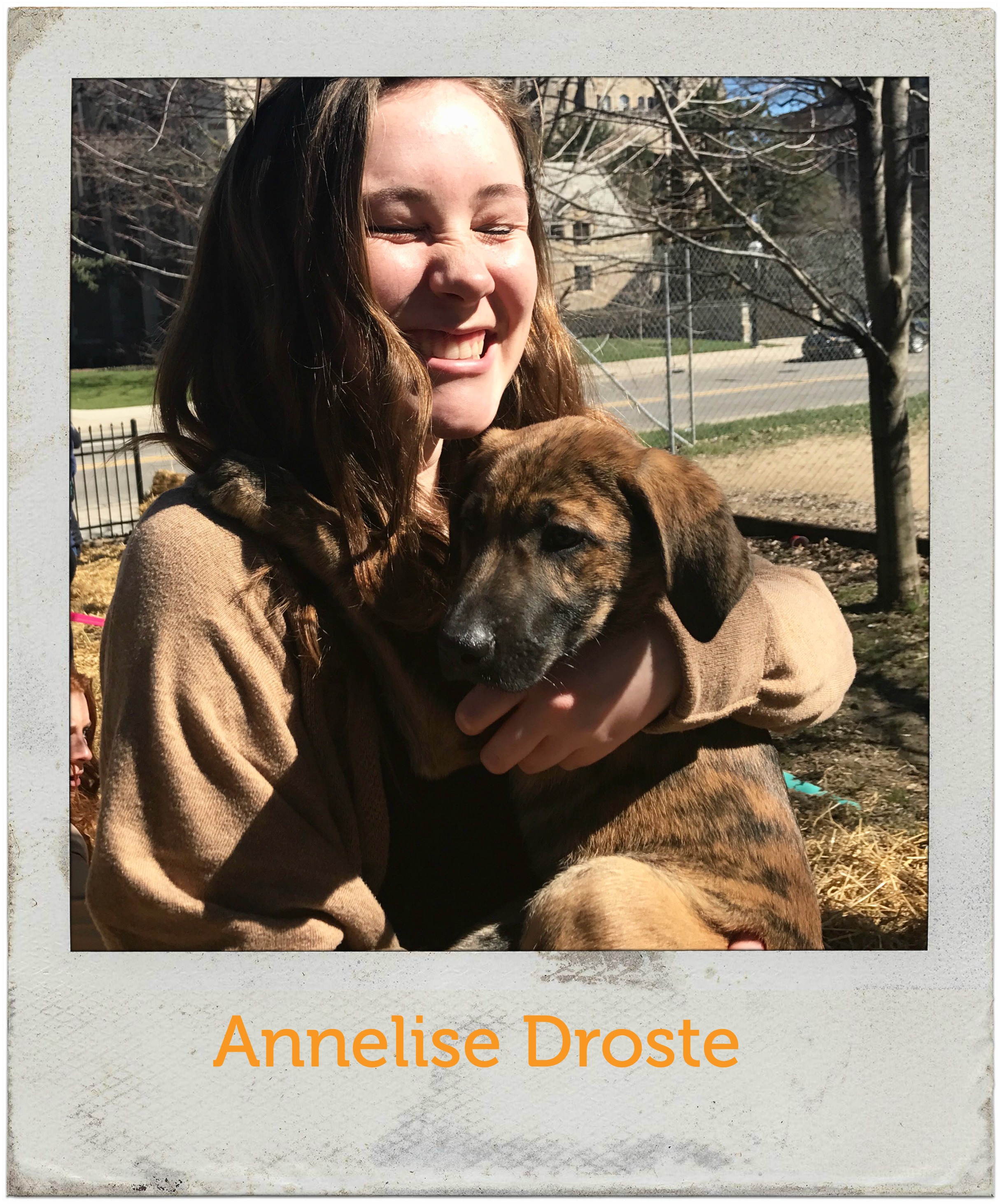 Annelise is eager to be a counselor after six summers at Camp Henry! When she's not deciding on her major at the University of Michigan, she loves to hang out in hammocks, read, and play tennis. She is most excited to lose her voice during PJ Sing and star gaze at campouts! Something you may not know about Annelise is that she's terrified of squirrels, which is unfortunate as they run rampant on Michigan's campus.
Avery Jennings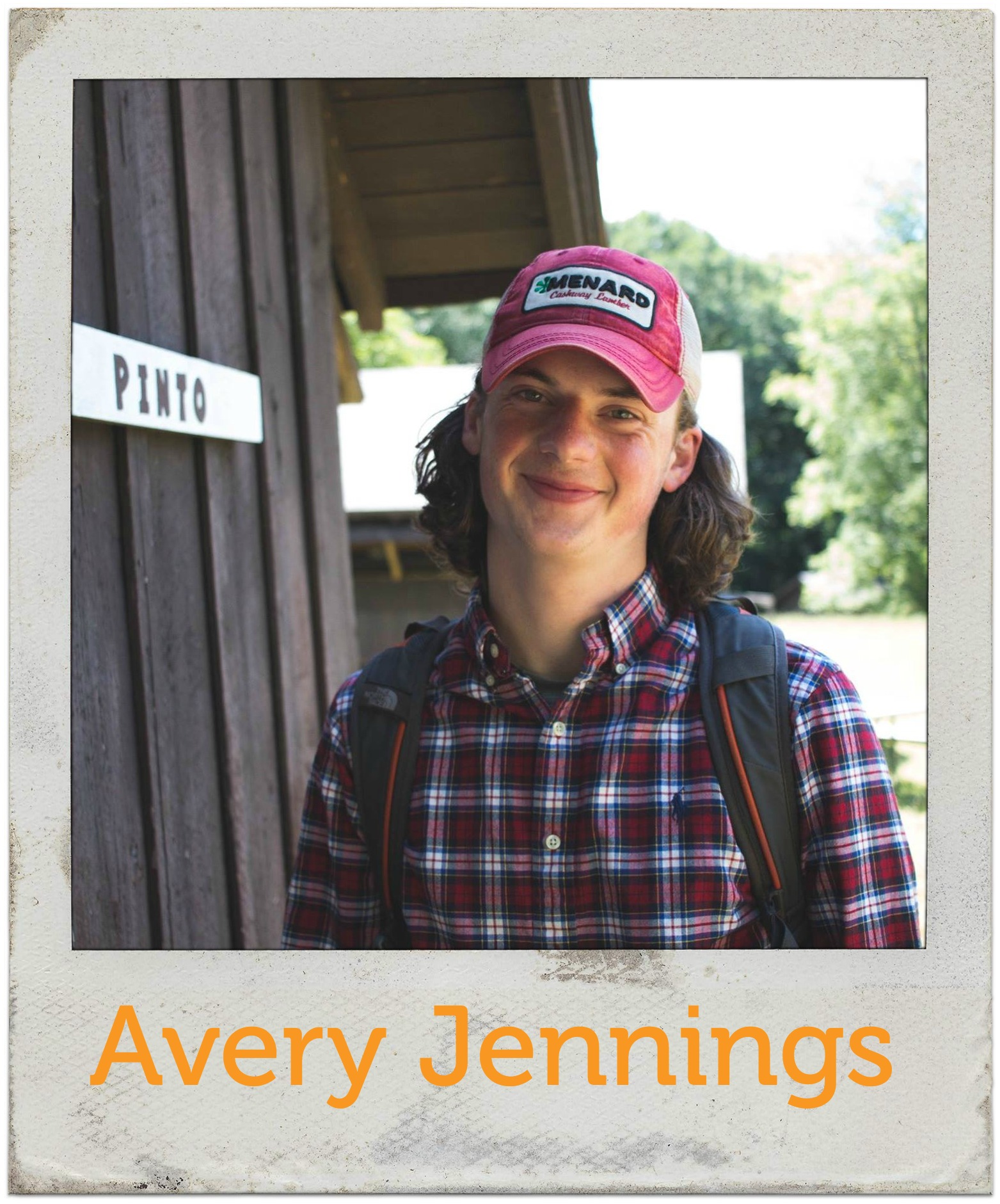 Avery (aka Avesauce or Avebabes) currently attends Grand Rapids Community College and will be transferring colleges to Central Michigan University where he'll be majoring in Journalism and writing for the school paper! Avery was introduced to Camp Henry through Westminster Presbyterian Church Family Camp, which he and his family attended every summer growing up. Some of Avery's hobbies include collecting sneakers, exploring new places to get coffee and eat food, going to the beach, and going to the gym! Avery is most excited to see all of the campers he got to know last summer, see some new faces, and see camper's lives change for the better!
Ben "Burly" Waterhouse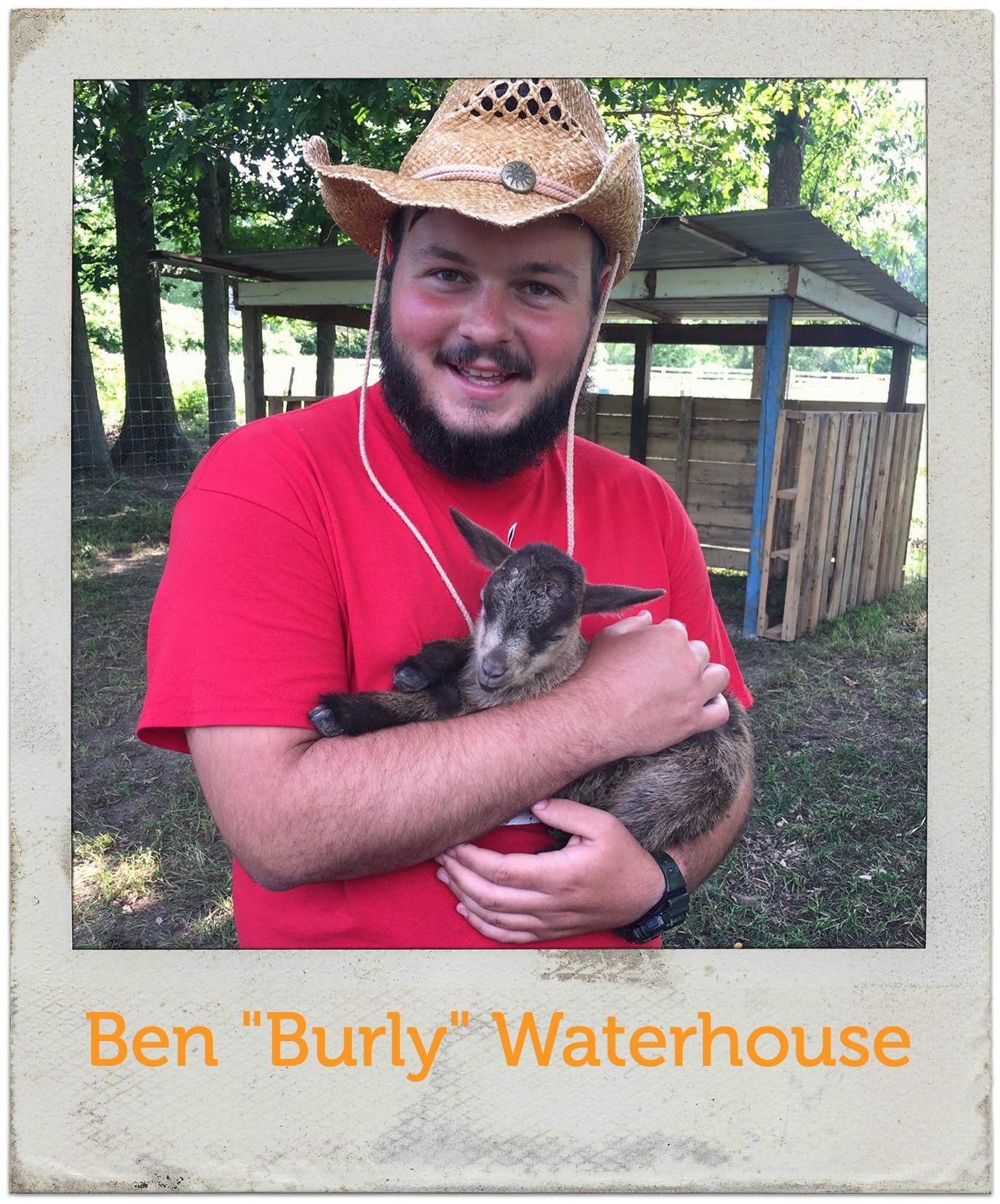 Burly currently attends Central Michigan University where he is majoring in Outdoor Recreation and minoring in Child Development. This summer will be his 11th summer on the shores of beautiful Lake Kimball. He spent six of those summers as a camper and the remaining five as a staff member. Last November, Burly traveled to Honduras and got to try eating iguana, which was really good. His favorite camp memory is when he was asked to speak at night chapel during his last summer as a camper - it was an amazing honor.
Caitlin Climes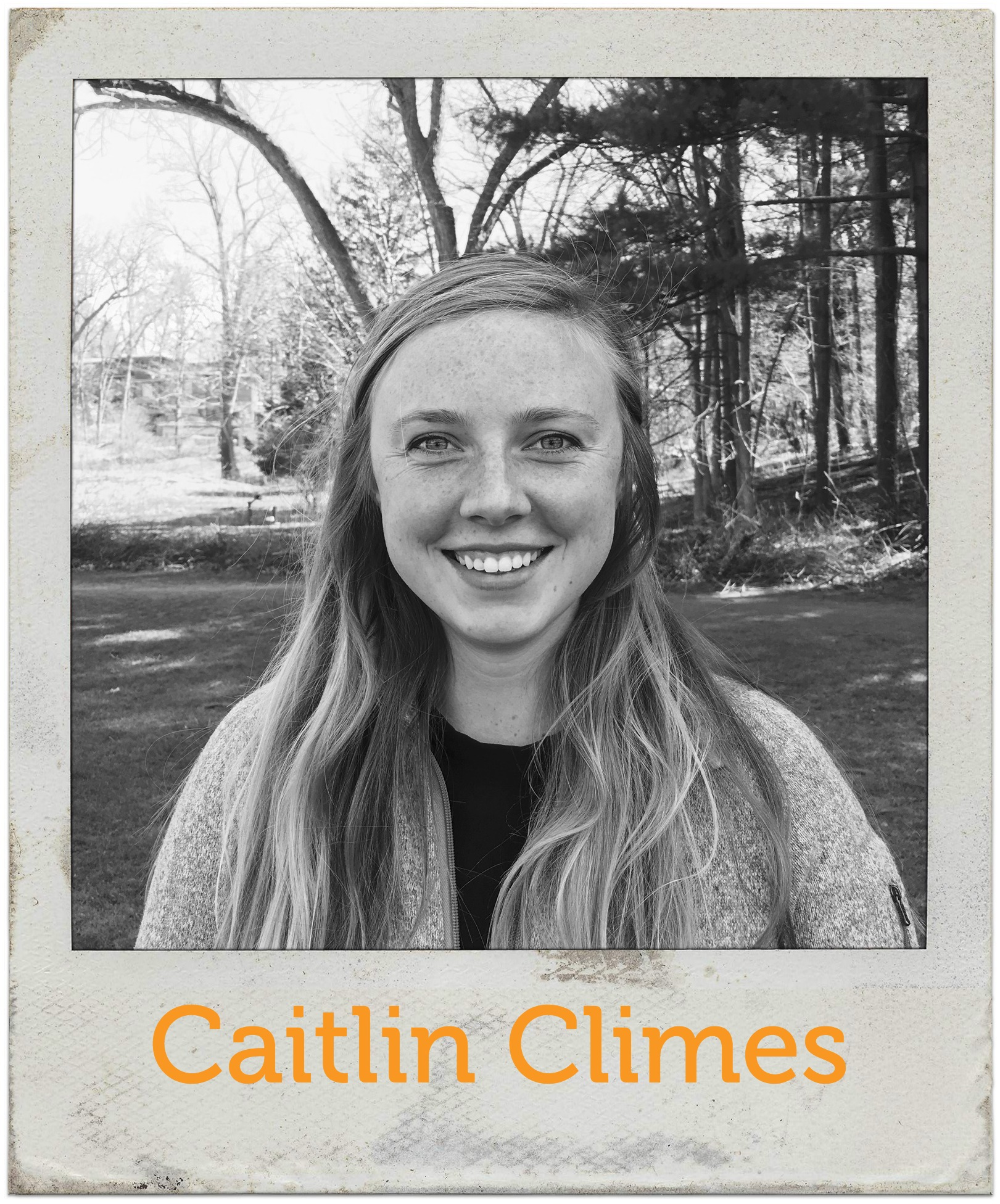 Caitlin is from Okemos, Michigan and will be graduating from the University of Michigan this spring. In the summer of 2004, Caitlin heard about her older sister's unforgettable week as a camper at Camp Henry and knew she had to experience it for herself. She was then a camper for four summers and this will be her third year on staff. Outside of camp, Caitlin likes to practice yoga, rock climb, and spend time in the great outdoors. At camp, her favorite activity as both a camper and staff member is Smuggle. Caitlin is excited to spend another summer on the shores of Old Lake Kimball connecting with campers and making new memories!
Callie "Kale" Ogland-Hand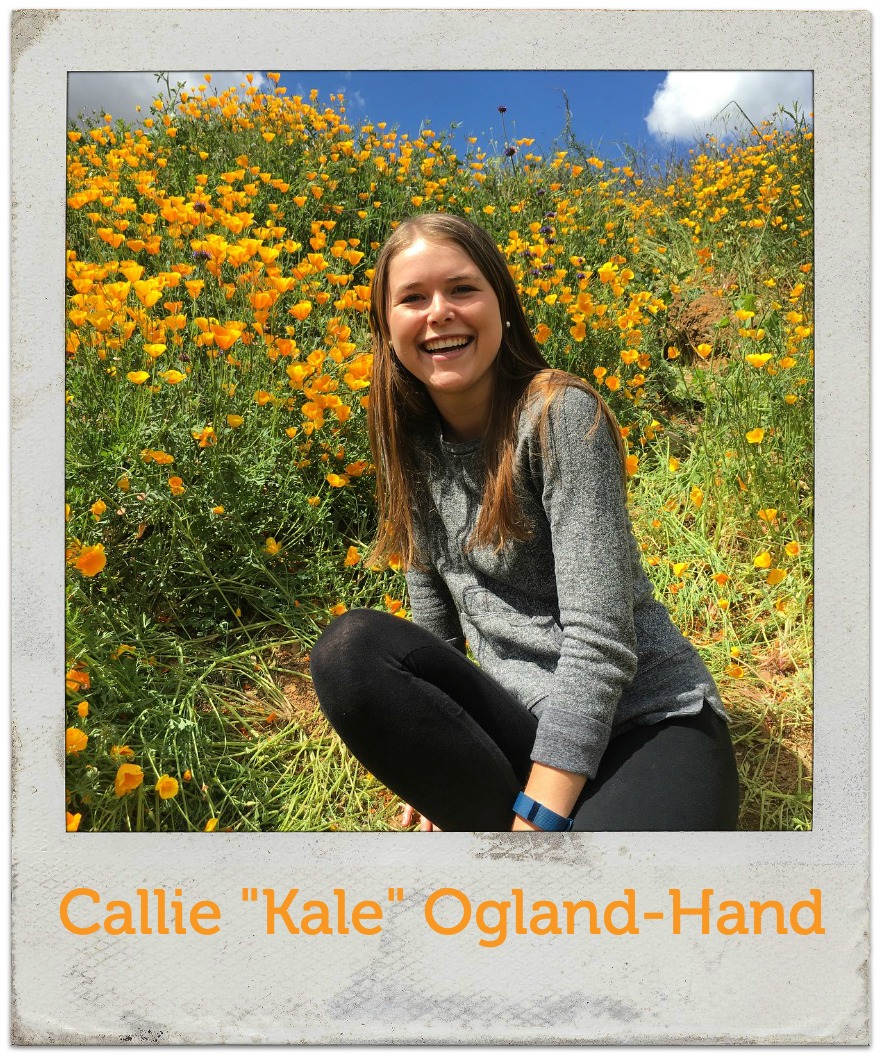 Callie (aka 'Kale') is excited to be back on the shores for her third summer on staff, and can't wait for opening campfires, wearing goofy clothes, riding the banana boat, and all of the kiddos coming to camp this summer. She studies Math and Sociology at the College of Wooster in Ohio and loves to read, laugh, and travel.
Cody DeLonge
Cody is excited to be spending his 4th year on the shores of Old Lake Kimball. He started coming to camp many moons ago when he was a little 7 year old. Having grown up and lived near camp his whole life, Camp Henry holds a special place in Cody's heart. You'll catch Cody either running around as a Tiger in Safari or trying to master his spin on the four square court. This summer is going to hold lots of great things but above all Cody hopes it leads to growth through fun and through Christ for all of the crazy campers that grace the shores.
Dan Kratt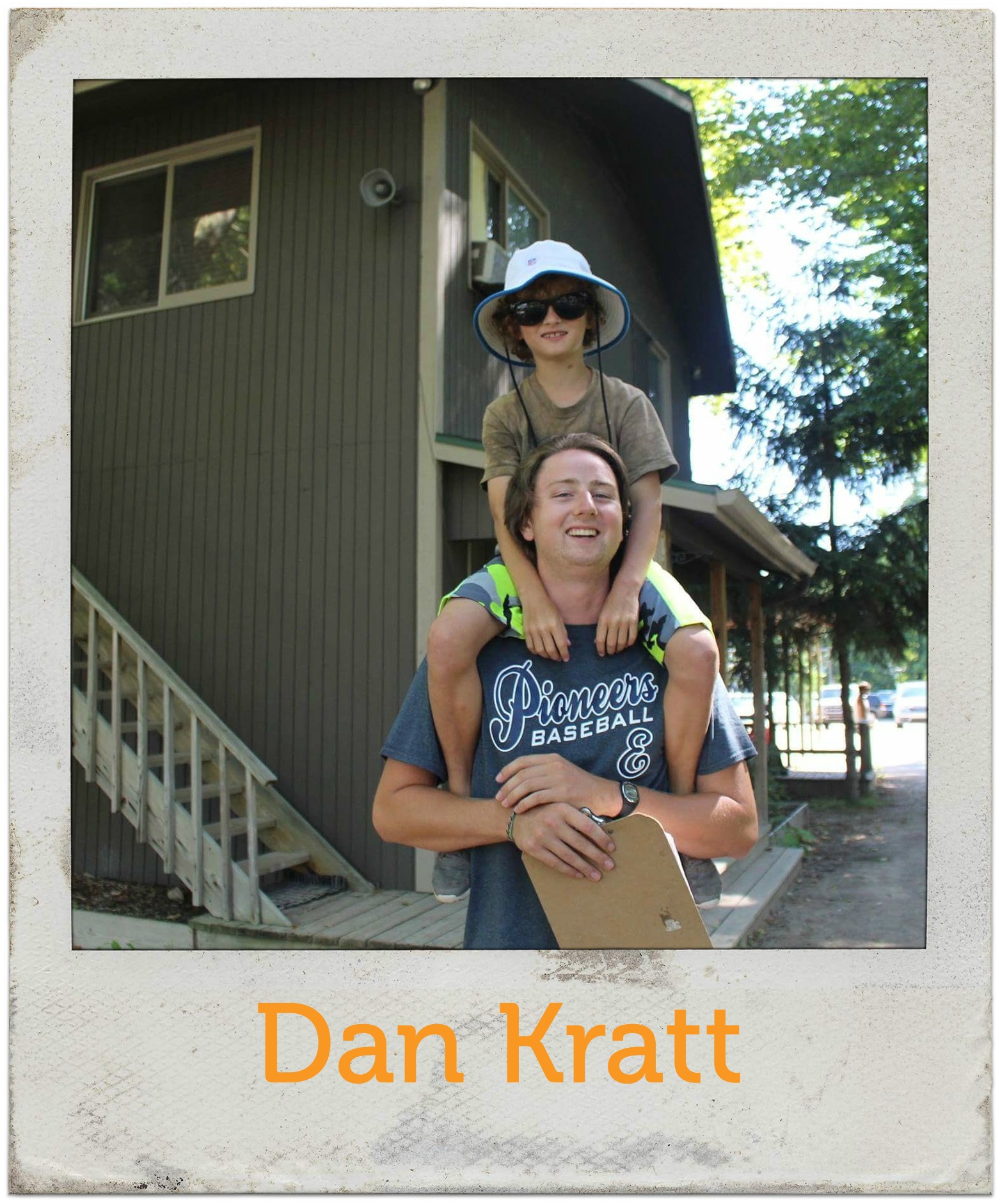 Dan is very excited to be back on staff for his second year as a counselor! He was a camper for 7 years as a kid, and then came back last year to be a counselor in Boys' Village. Dan is in his second year at Miami University and is studying Spanish Education. He hopes to someday be a high school teacher. Dan grew up in East Grand Rapids, Michigan and has two siblings who are twins. His favorite camp activities are four square and Smuggle. He can't wait to see so many new kids come to camp, and also can't wait to reconnect with past campers!
Derek "D-Rock Whaley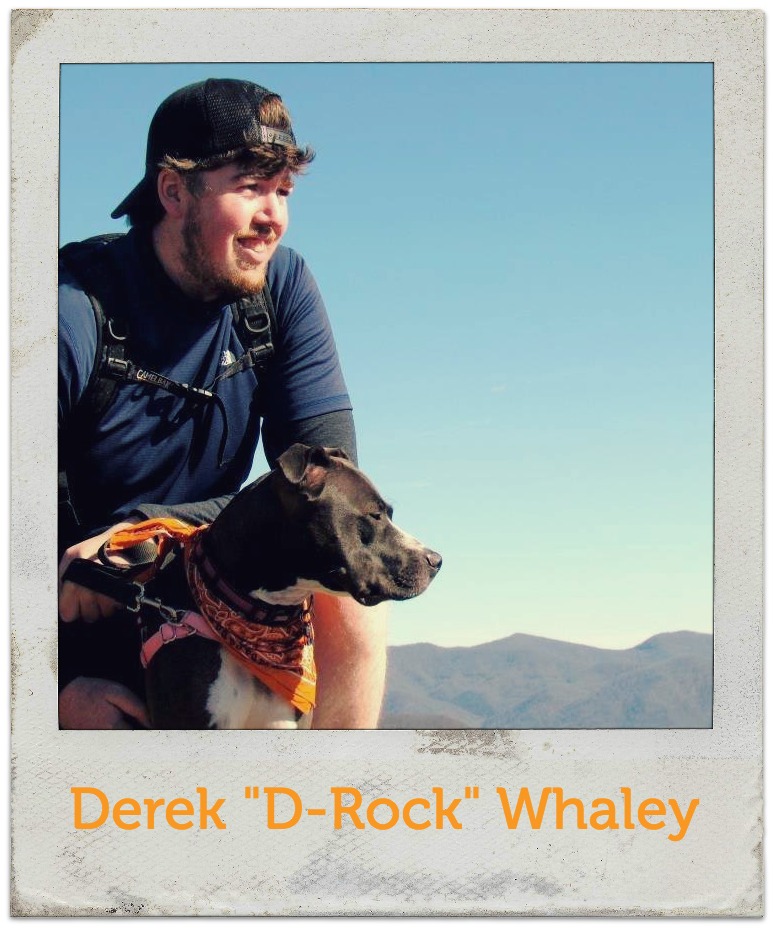 Derek grew up in North Carolina but attend Camp Henry as a camper with his 9 cousins for a week every July. Derek later went on to serve on summer staff for six years as a counselor and Tripping Director. Derek graduated from Western Carolina University in 2010 with a degree in Recreational Therapy and is a Certified Therapeutic Recreational Specialist. When Derek is not at work he enjoys practicing what he has ingrained in the youth he has served. He enjoys getting outside with his wife and two dogs through mountain biking, skiing, hiking, camping, running, and canoeing.
Elizabeth McGovern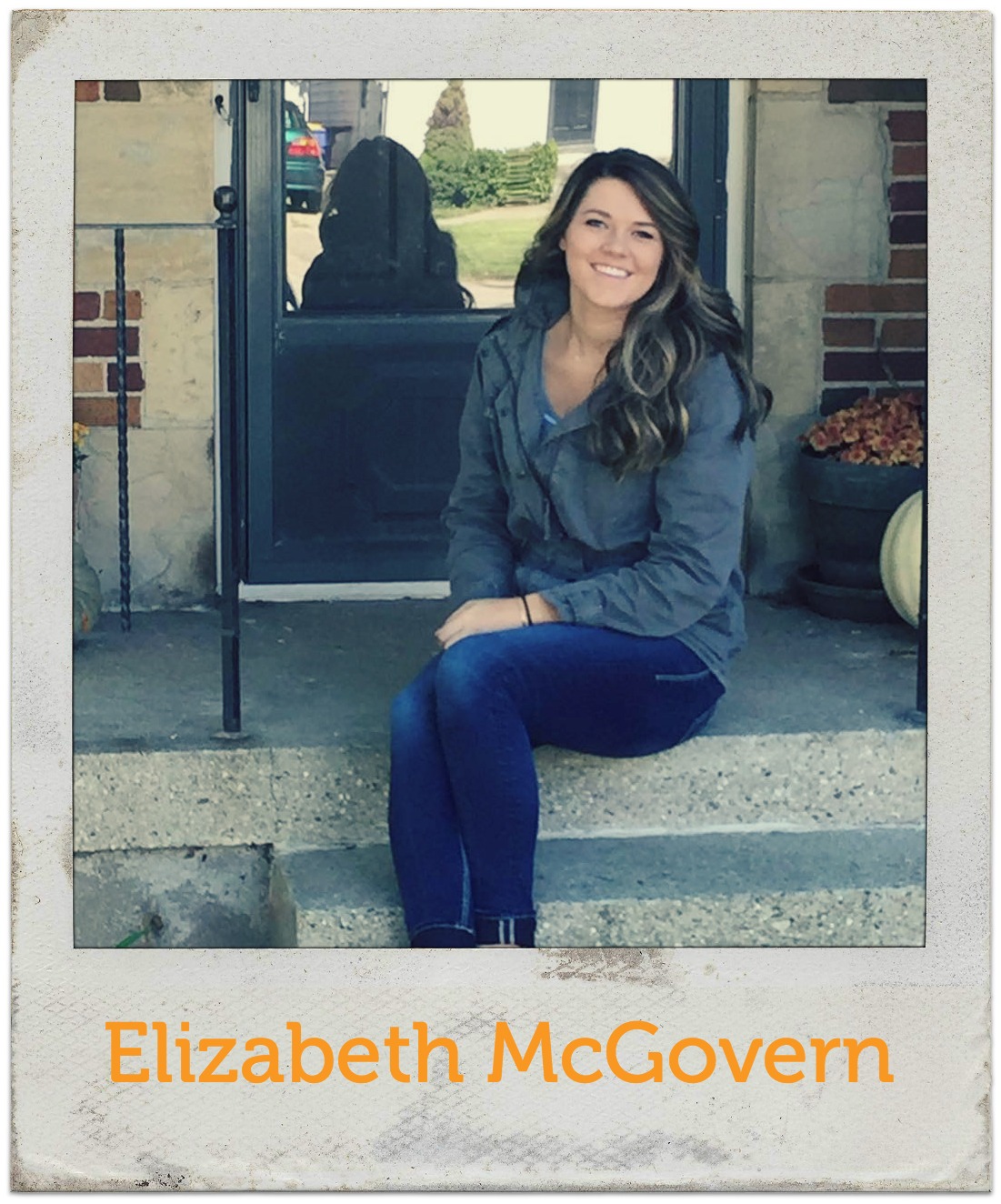 Elizabeth McGovern attends Kendall College of Art and Design where she studies Interior design. She was a camper for 10 years, all the way up until she was no longer allowed to attend camp as a camper. Elizabeth is super excited to work at camp this summer because it has always been a goal of hers to do so. She has so many favorite camp memories, but her ultimate favorite would have to be her last summer at camp when she brought hundreds of glow sticks and her cabin hooked them together as stick figures, taped them to themselves, and walked through boys village in the middle of the night to make their brother cabin laugh.
Elizabeth "ERAY" Ray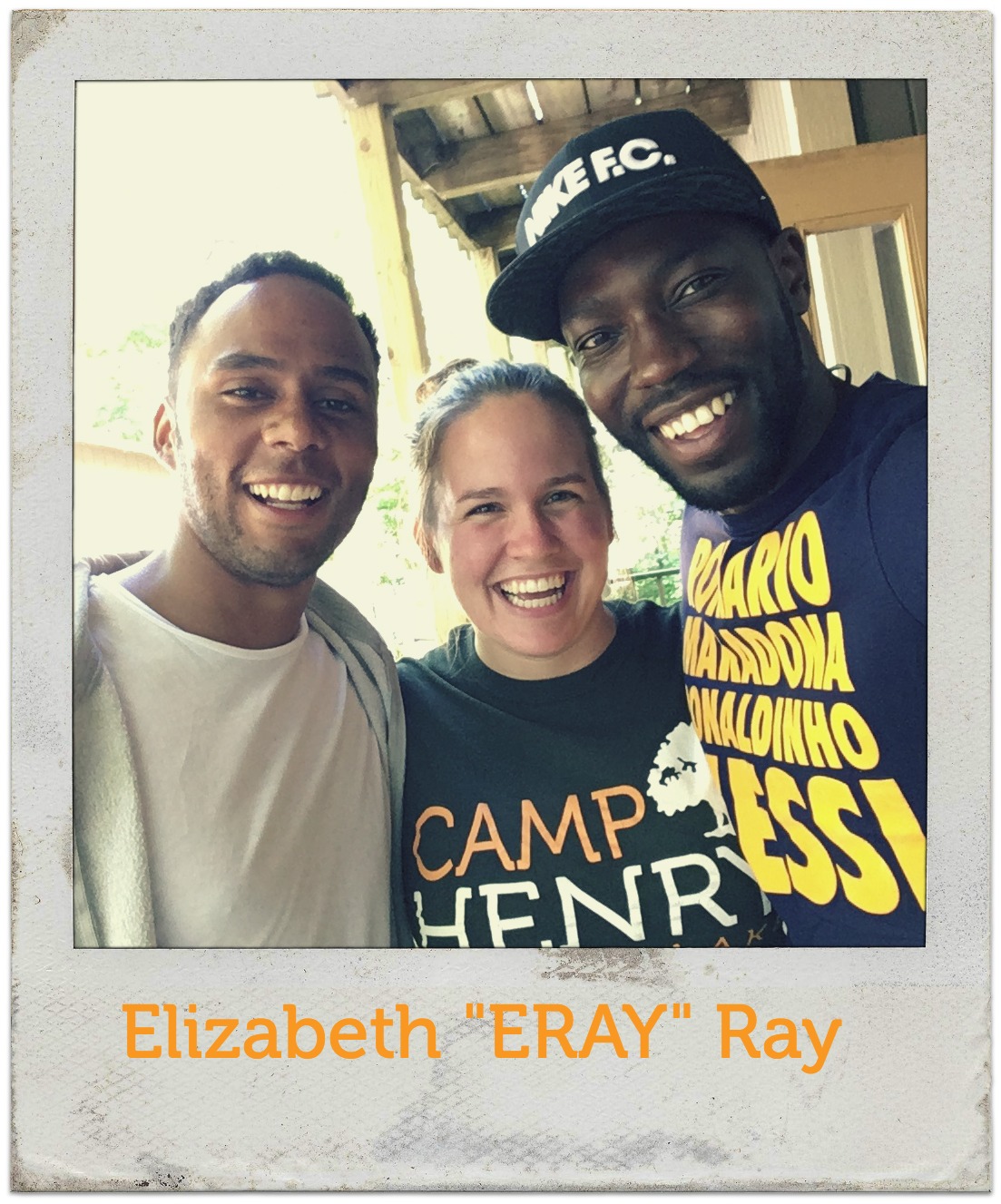 ERAY is currently in Arizona pursuing a Master of Arts in Adventure Education, with an emphasis on Camping Ministry. ERAY will be returning for her 7th summer since first working at Camp Henry back in 2011! ERAY's hope for every person that comes to camp is to know they are loved by God, unconditionally. Also, if you wind up in the high ropes course with ERAY, she will be happy to send you down the zip line. Overcoming a fear of heights is something she can attribute to her time at camp! That being said, if you see ERAY zip, you'll definitely hear her scream. Even after countless trips down, she simply can't help herself.
Emily "Eeyore" O'Rourke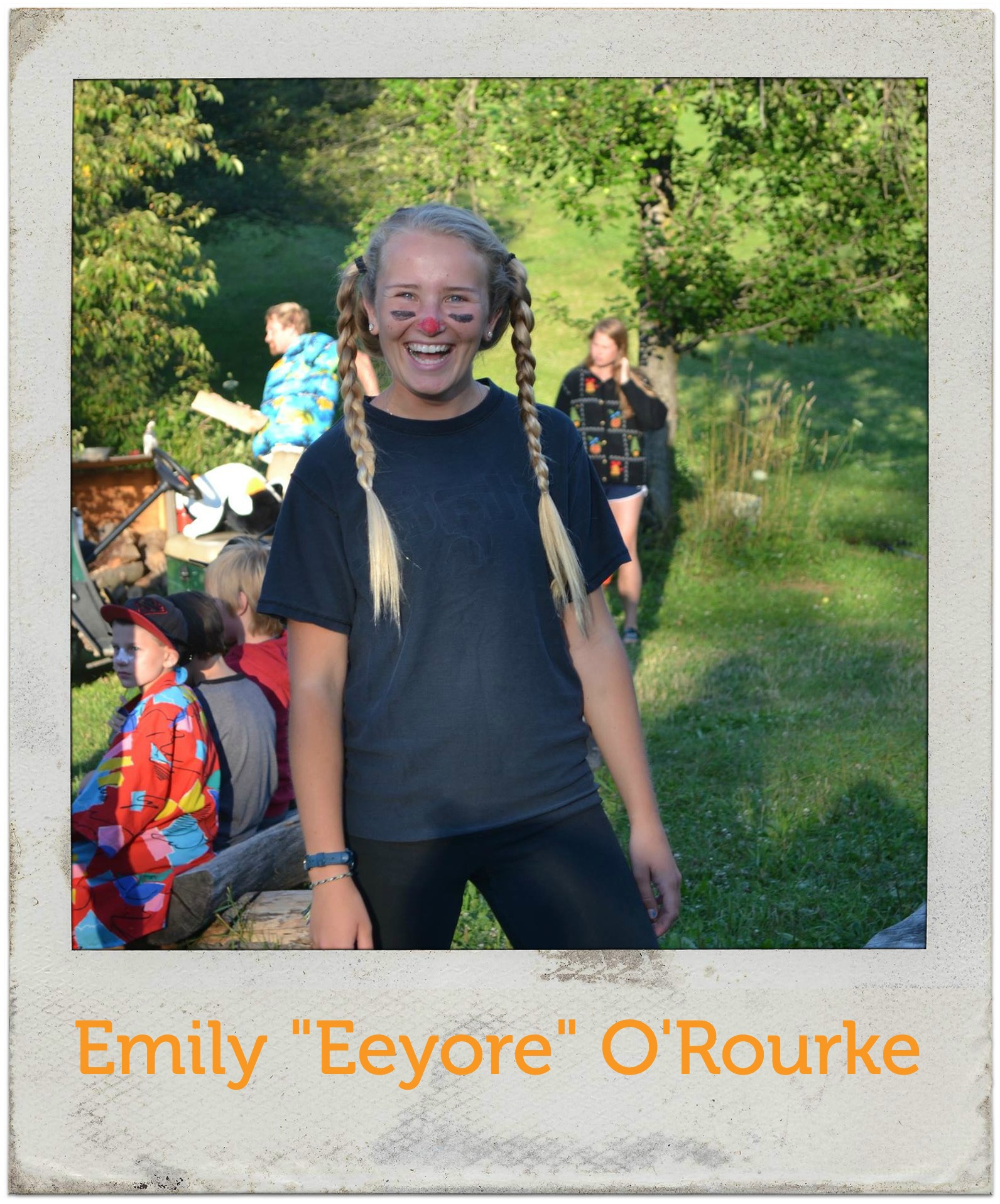 Emily (aka 'Eeyore') grew up at camp as a camper and can't wait to be back for her third summer on staff. She studies Kinesiology at Michigan State University (Go green!) and loves to do outdoorsy things with her friends. Eeyore's big heart and joy radiates throughout camp, but don't think she'll go easy on you during Smuggle or four square! In addition to camp games, Eeyore is looking forward to tackling high-adventure activities and seeing all the campers!
Emily Kuiper
At camp, Emily's gone by many names, including Pickles, Kosher, and Julie. Emily attends Oakland University where she is studying Nursing. Emily was a camper at Camp Henry for nine summers, an Assistant Counselor last summer, and is beyond excited to be a Counselor this summer! One of her favorite camp activities is low ropes and team building because she loves how it brings a group of people together. This summer, Emily's goal is to make sure every kid leaves camp with a huge smile on their face, countless awesome stories to tell on the car ride home, and is super duper excited to come back next summer!
Hannah "Nelly" Nelson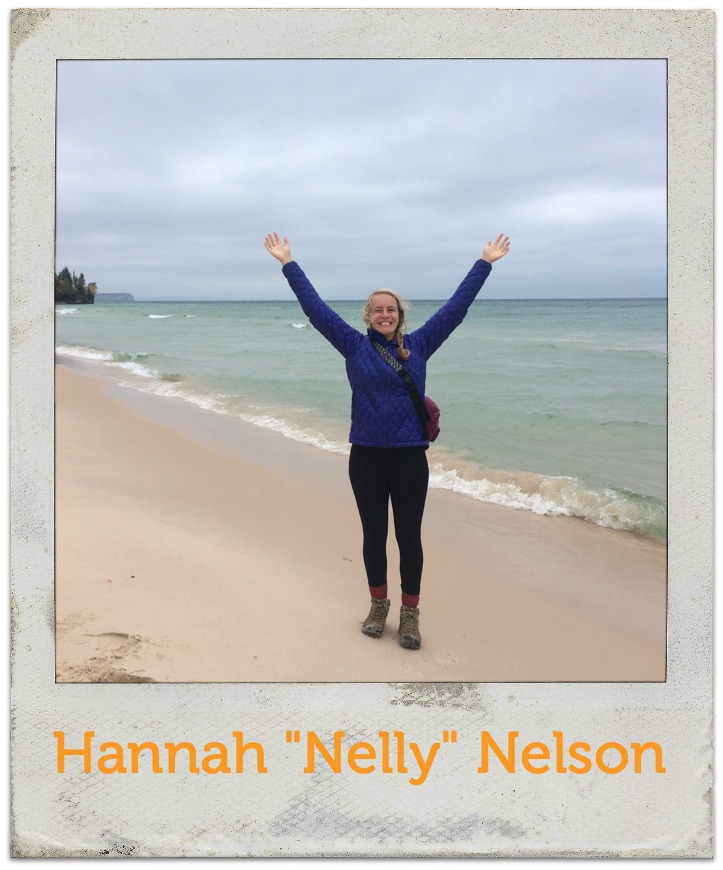 Hannah (aka 'Nelly') will be back at camp this year for her second summer on staff after growing up on the shores as a camper and a Westminster family camper. She's a student at the University of Michigan where she studies Psychology and Spanish, and in her free time, Nelly loves to read and spend time in the sunshine. She loves singing and dancing to camp songs, and her hope for campers is that they would experience the joy of the Lord and the love of Christ!
Hannah Wellman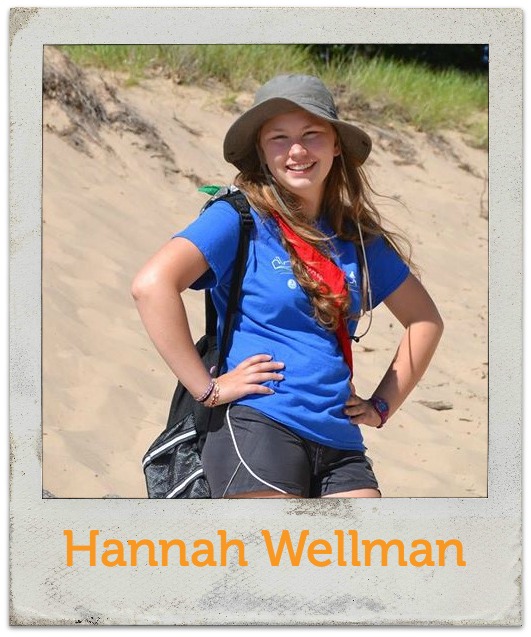 Hannah was a camper on the shores for many summers and is excited to be back for her second summer on staff! Hannah is currently attending Michigan State University where she spends her time studying Political Science, as well as camping and hanging out in the outdoors with MSU's Outdoors Club. Hannah loves hanging out in hammocks, biking, running, and just anything outside. She is super stoked for campfire skits, Smuggle, and Capture the Flag.
Ian Crowley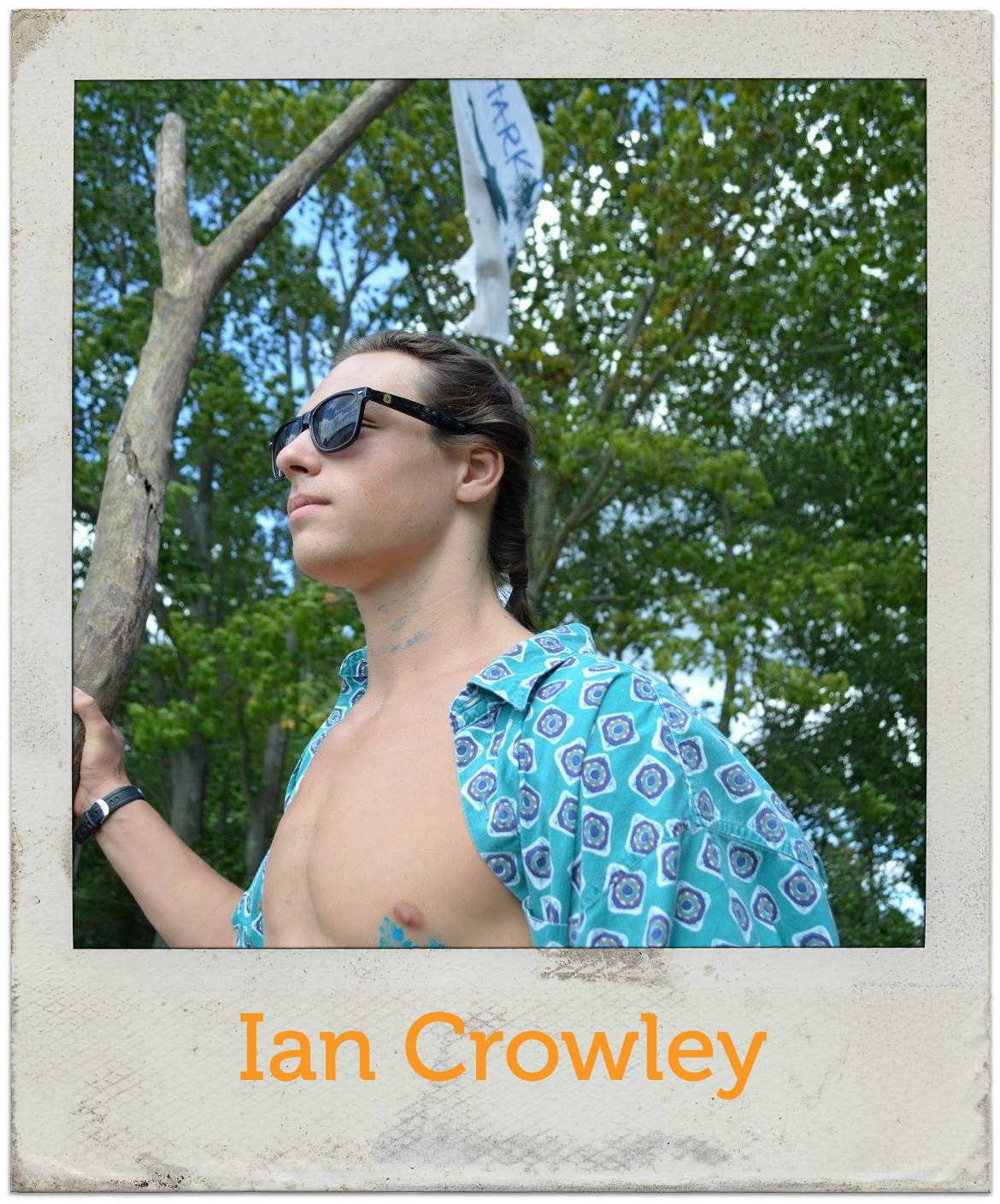 Ian's still waiting for a nickname to stick, however, he has been called both Cupcake and Tarzan before. There was also a week when his entire cabin called him Captain, which was pretty awesome. Ian currently lives in Ann Arbor where he is studying Art and Design at University of Michigan. This summer will be his third summer on staff and his fifteenth summer at Camp Henry. Ian's favorite Camp Henry pastimes are playing four square and chilling on the deck. He is excited to be back on the shores with all of the people that he loves - both campers and staff.
Jake "Dabs" Dabkowski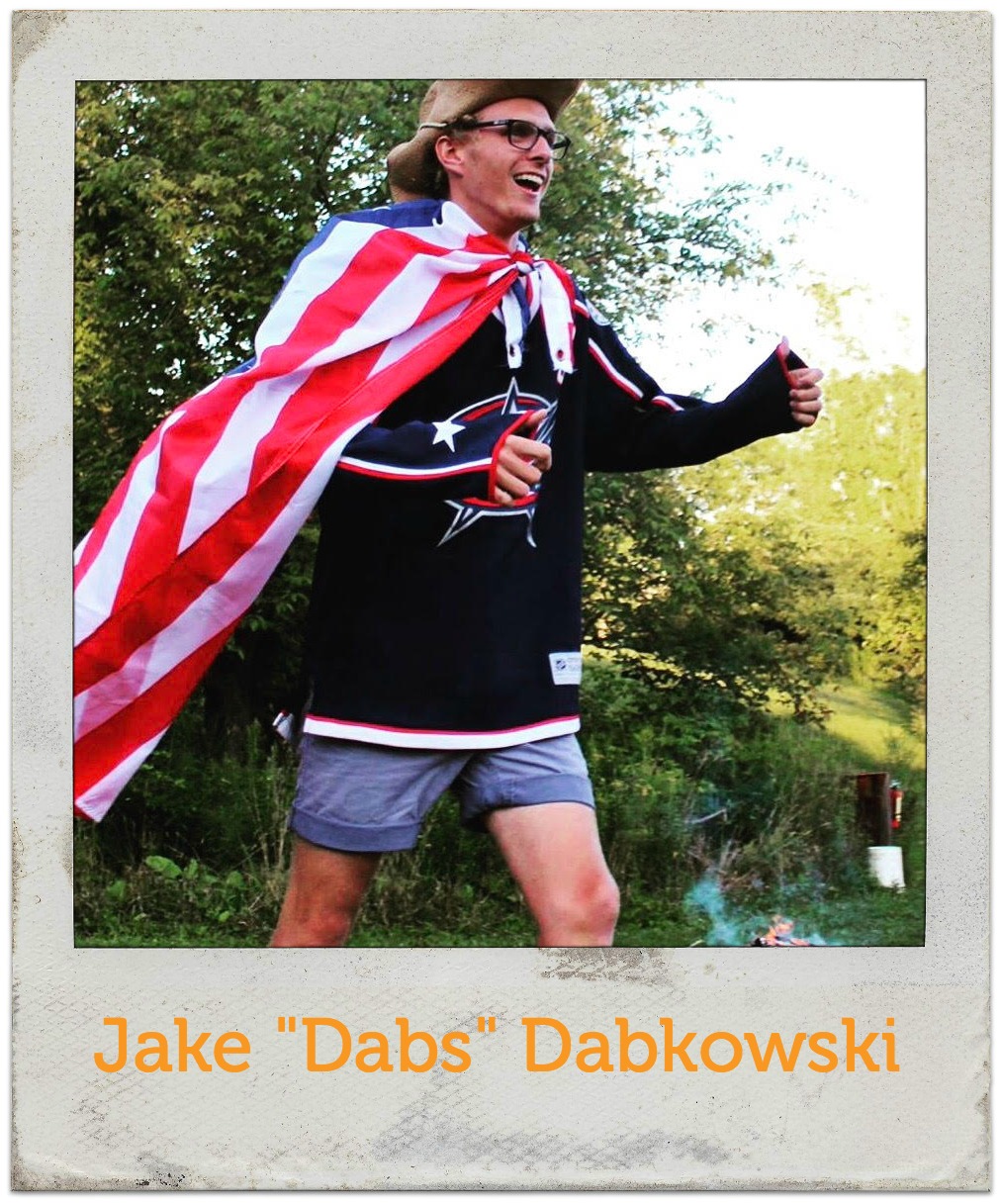 Dabs is ecstatic to return for his 10th summer at camp and his first full summer on staff. He is currently finishing up his freshman year at Grand Rapids Community College. When not at school, Dabs can most likely be found playing hockey. He can't wait to claim his rightful throne as king of the four square court this upcoming summer!
Jason Brewster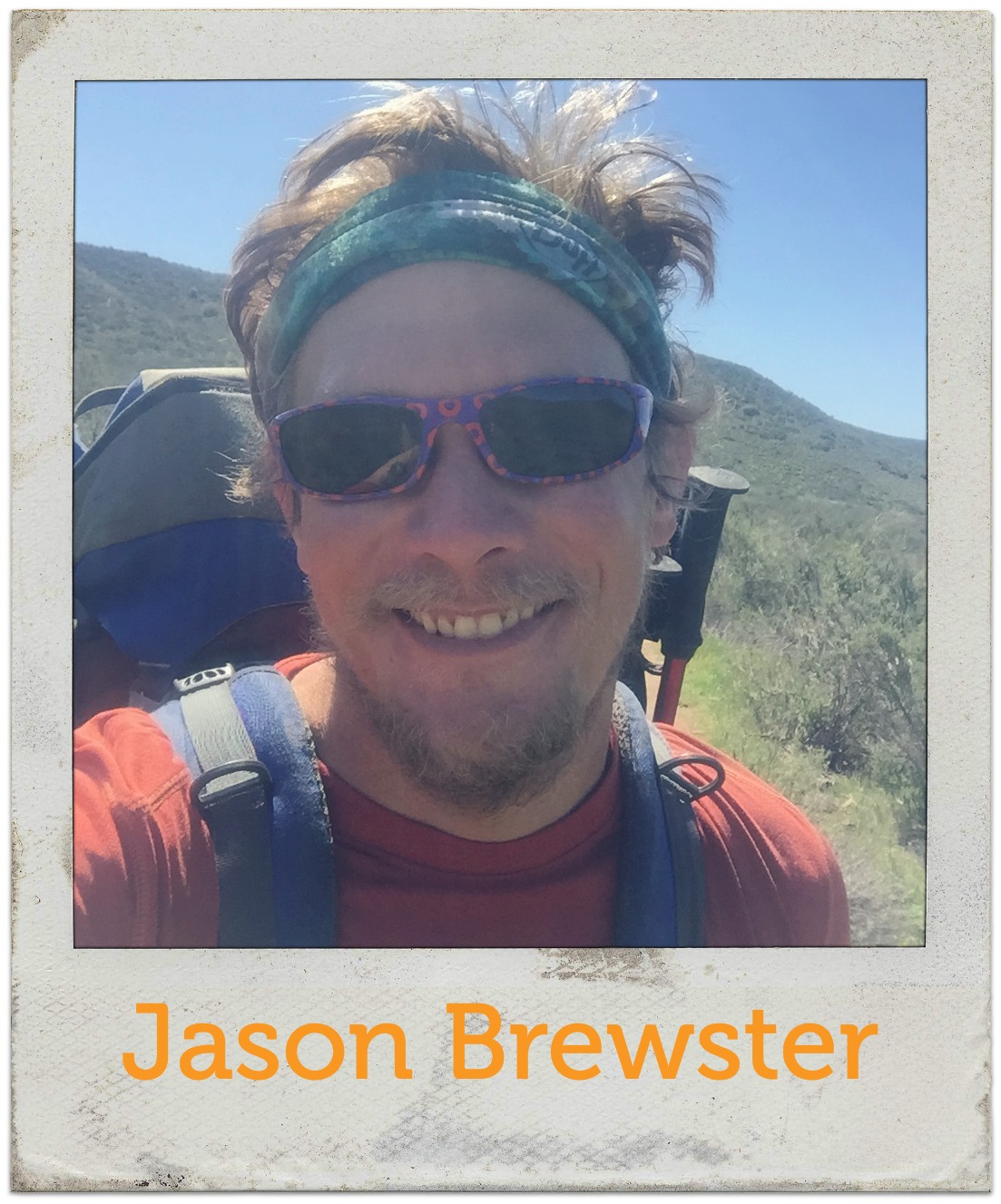 Jason is a newcomer to Camp Henry this summer and is originally from Ripley, Tennessee, but has lived all over the country. He will be in need of camp nickname and is looking forward to suggestions. Jason is looking forward to all the experiences and people he will meet during his first summer. His hobbies include taking very long walks across the country (including thru-hiking the PCT), watching college football (go Mississippi State!), playing/building guitars, trying new things, and cracking bad jokes. He's hoping campers will make new friends, have tons of fun, experience lots of good memories, and grow through their time at camp.
Jeff "Jake" Jacobs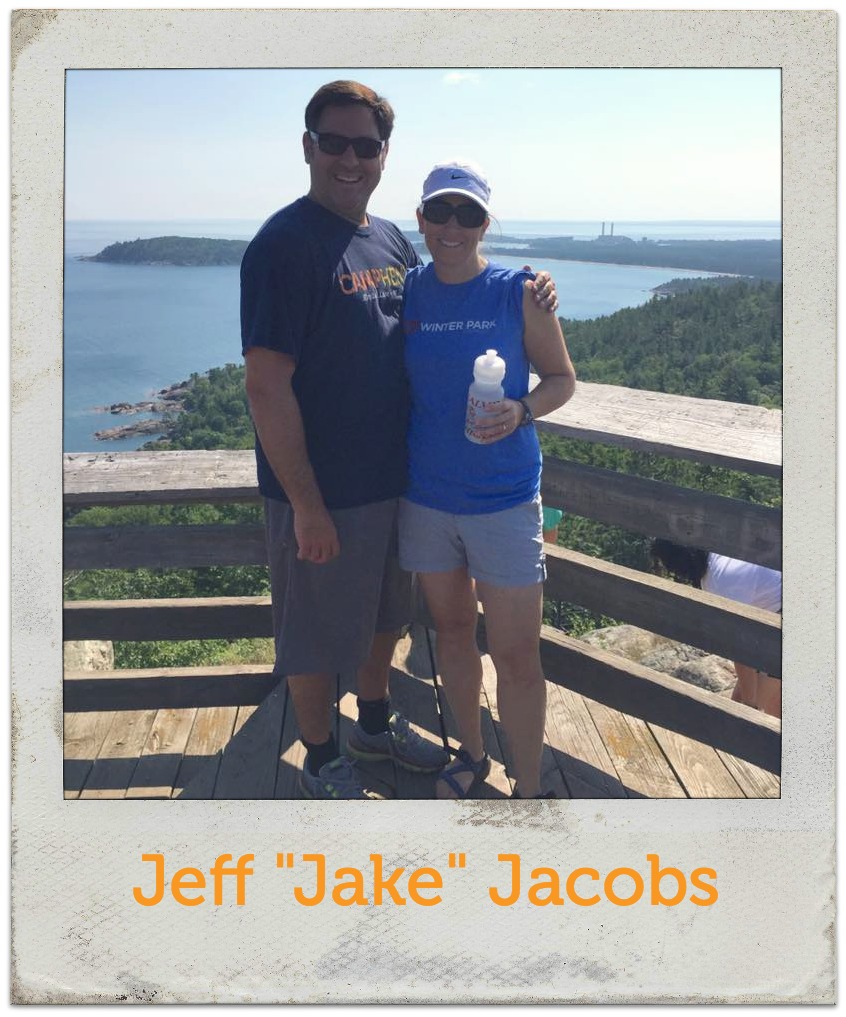 Jake just might be the biggest camper to step foot on camp grounds in over 30 years. With years and years of experience, it is no surprise Jake plays a huge role in the success of such a life-changing place. Jake has worn many hats at camp (much of which have been silly). When not spending time at camp, he loves nothing more than spending time with his beautiful wife and three sons. Jake can also be found tearing it up in Bombo or four square!
Jennifer "J-Ro" Robelli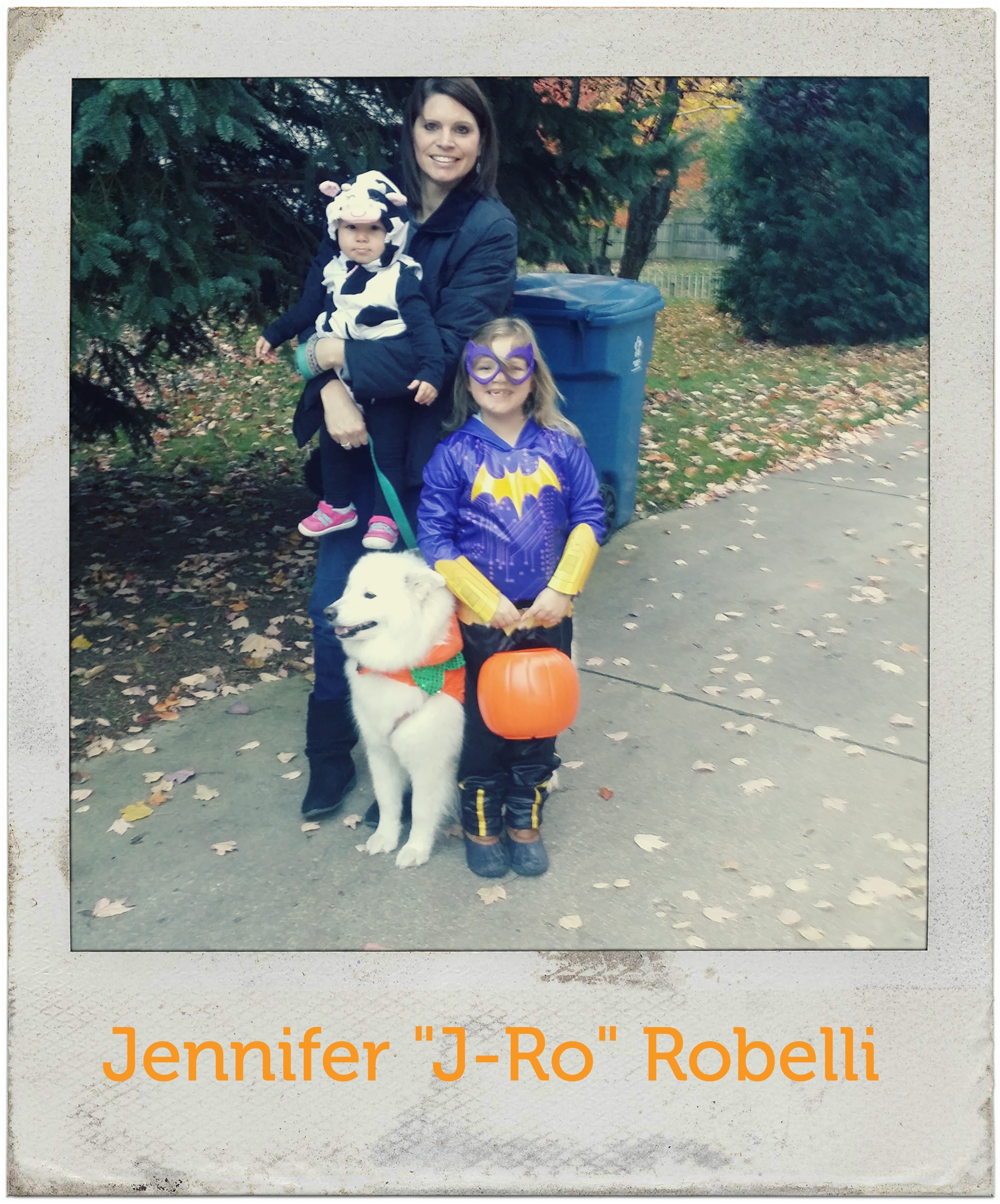 Jennifer began working at Camp Henry as a registrar during her teen years in the mid-90's. After a break for college and seven years in a medical office, she returned to Camp Henry in 2005, spending time in various administrative roles. Jennifer is married and has three children, Tyler, Celia, and Eliana. When not at camp, you can find her spending time with her family and their dog, Daisy.
Jess Port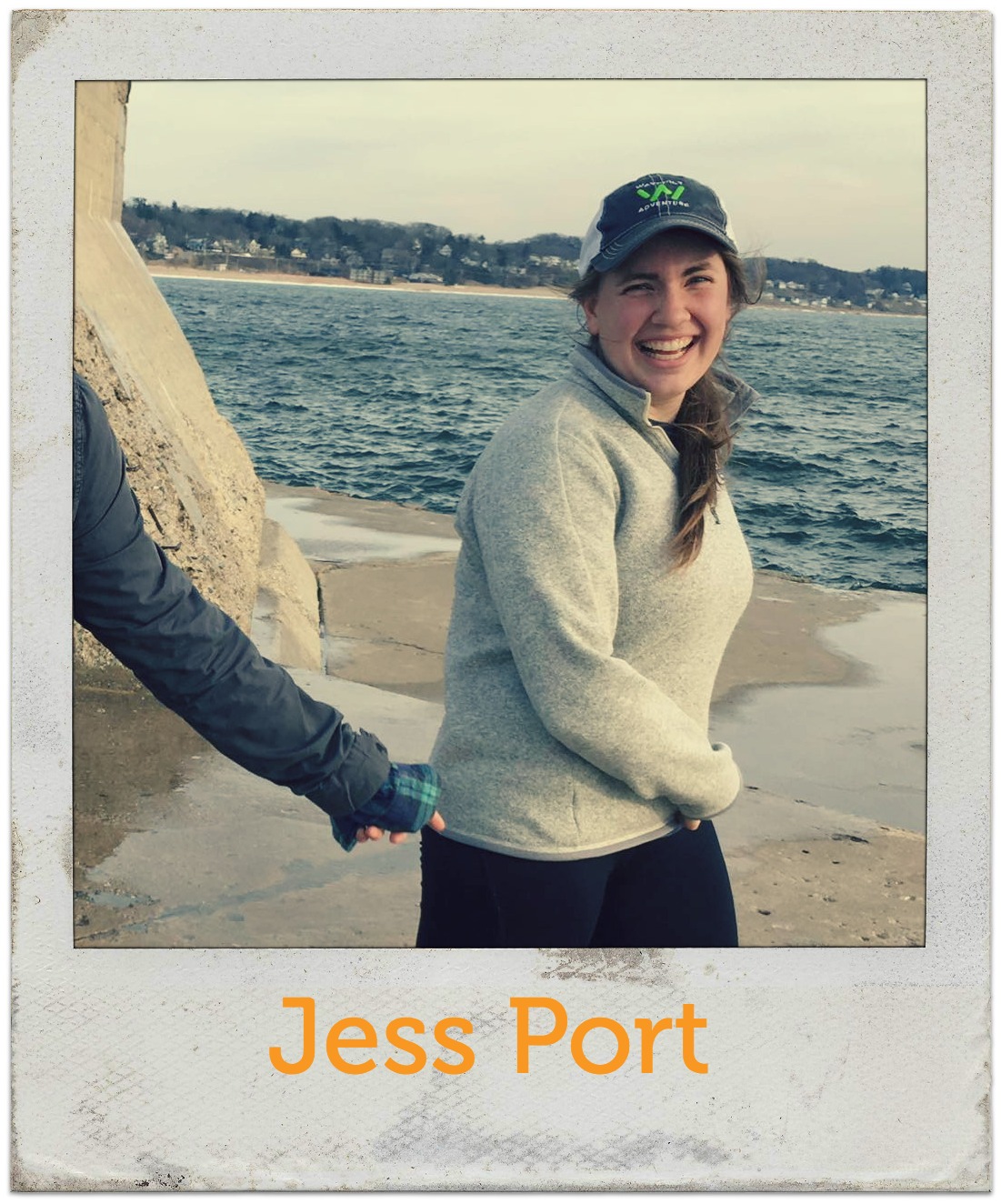 Jess started working at Camp Henry this past fall as the Guest Services and Program Coordinator. This will be her first summer on the shores of Lake Kimball but she grew up as a camper and counselor at a number of camps in the Northeast. Her favorite camp activity is anything on the water and she loves combining her passion for the outdoors with her joy in serving guests and campers here at Camp Henry. You can usually find Jess out and about on a lake in her kayak or exploring a new trail on foot.
JJ Jacobs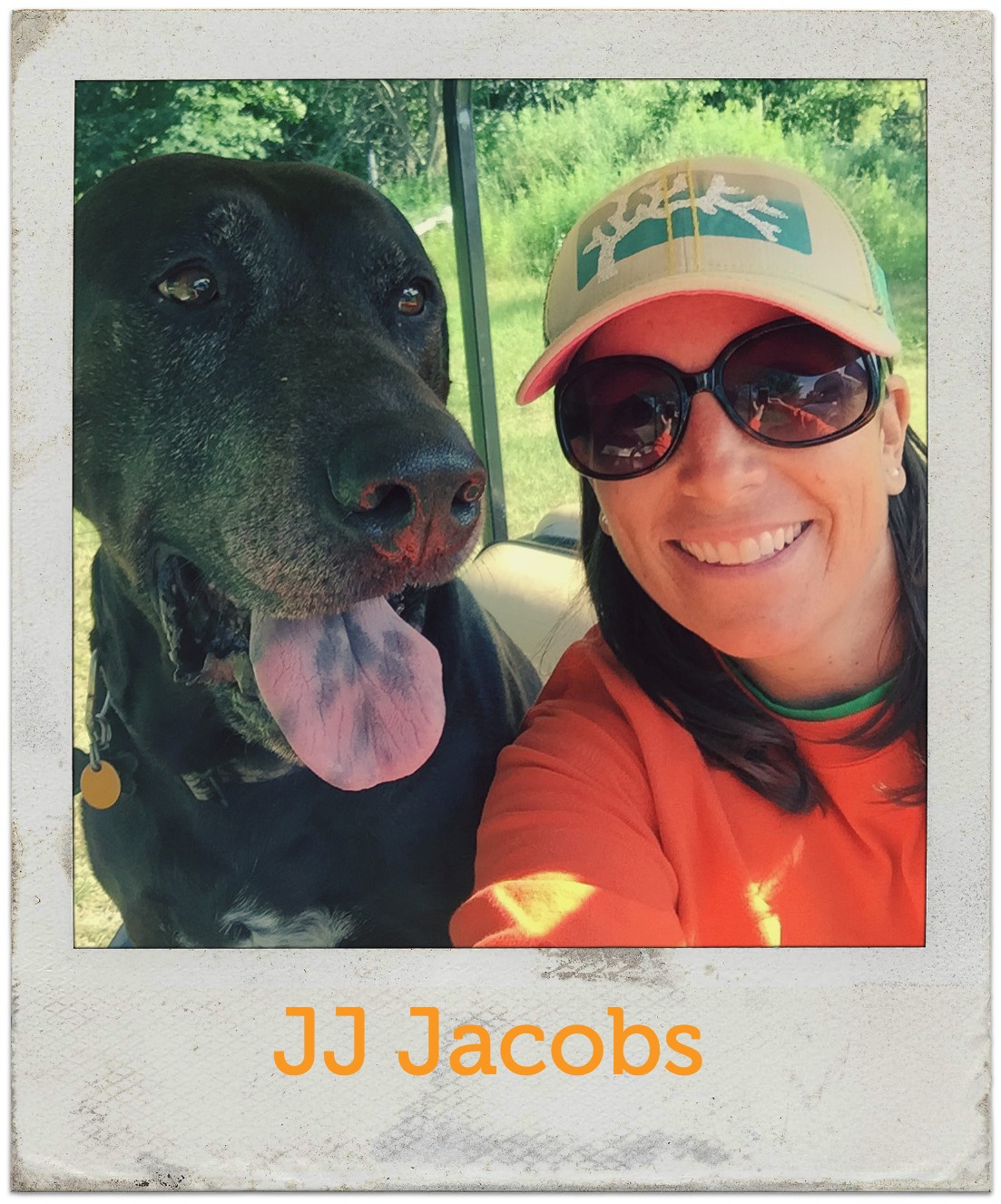 JJ is known at camp for being one of the sweetest, kindest, and most loving people on the planet. This makes her THE greatest Camp Mom. JJ has a servant's heart and contagious smile that brightens the day of those around her. She loves running, skiing and spending time with her friends, family, and dogs. In fact, JJ was once a Junior Olympic Skier! If you weren't convinced of how awesome she was before, you should also know that JJ is a proud mother of three boys.
Kathy Martin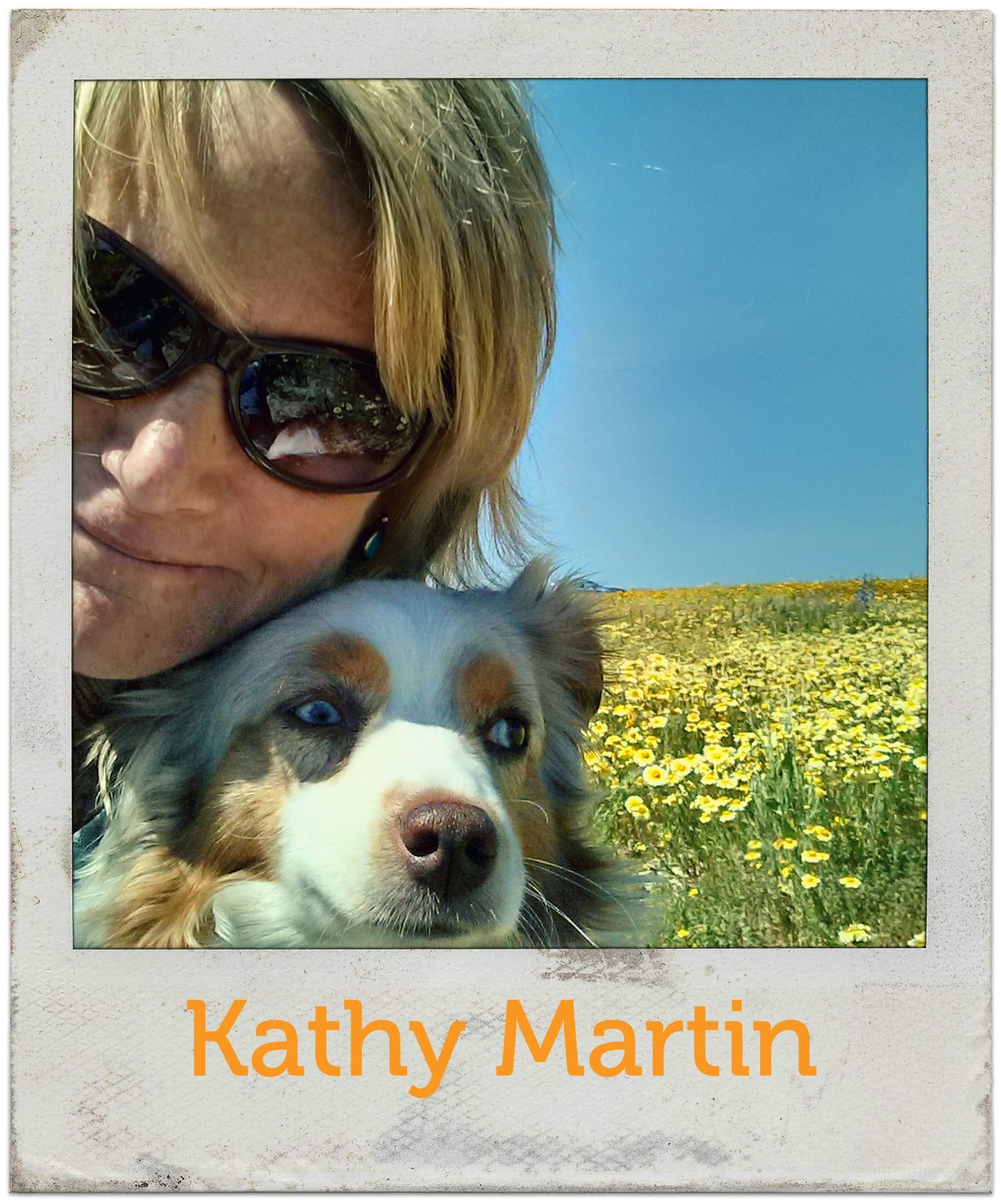 Kathy (aka 'Aunt Kathy') is the proud mom of her two sons, Cody and Jackson. They are her life's joy. Aunt Kathy retired last June after working 26 years in school food services. She has been keeping busy hiking with her dogs, paddle boarding, playing beach volleyball, taking fun classes, and traveling. When Aunt Kathy isn't on the shores, she lives in Morro Bay on the coast of California. Her wish for campers and staff is that they feel the love, hope and beauty that is present at camp.
Katie Berthet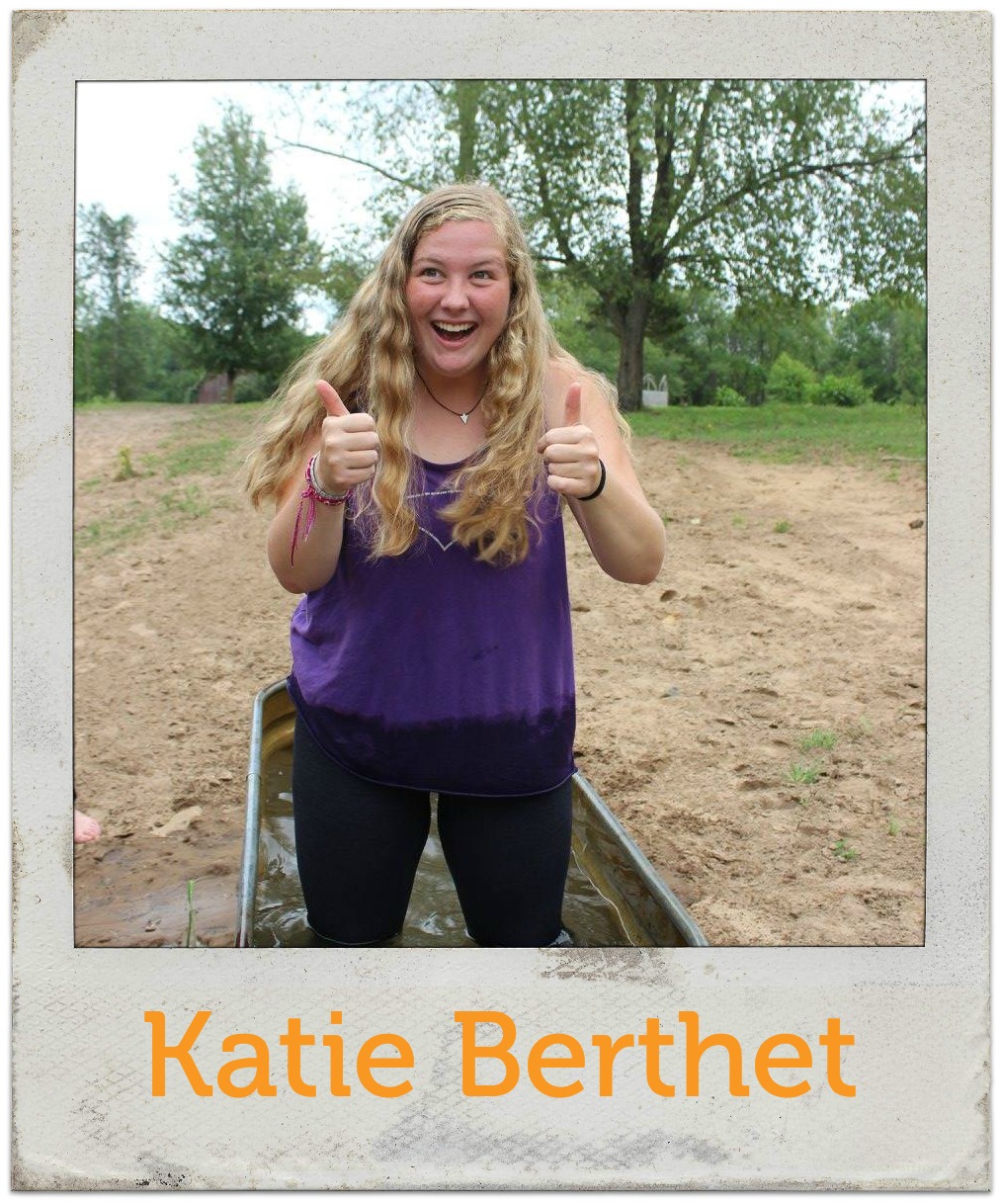 Katie is excited to spend her first summer as a staff member at Camp Henry after eight years of being a camper! Katie is from West Bloomfield, Michigan and is currently attending Michigan State University where she is studying Kinesiology. You can probably catch Katie doing projects in Arts and Crafts or hanging out in a hammock. Katie can't wait to watch campers go all in this summer, especially during PJ Sing, her favorite camp activity!
Kelly Hotaling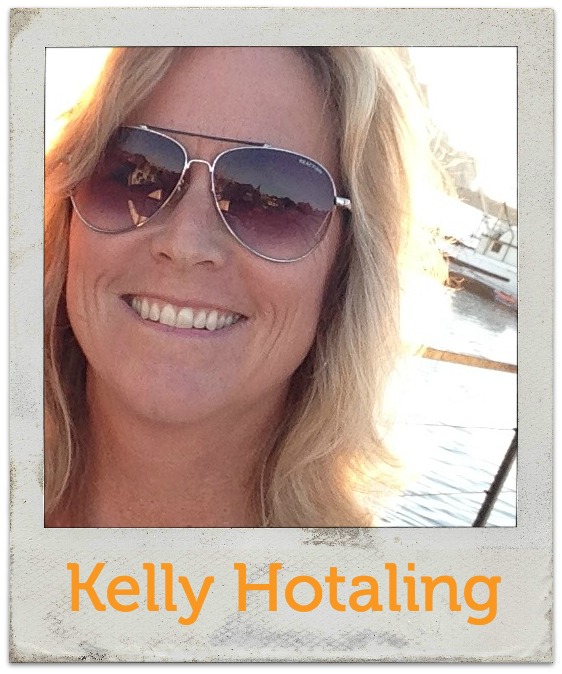 Kelly (aka Phoebe, Schmelly, and Mom) has traveled to camp with her family from Morro Bay, California every summer for the past 12 years! Kelly is super excited for this summer because she's a "grown up" who gets to be around so many wonderful young people, who love Jesus, at a summer camp! Kelly is the proud mother of her daughters, Emma, Grace, and Jane and is excited to share her mom love with staff and campers. Aside from spreading the love around camp, you can find Kelly running (with JJ preferably) and sitting on the deck of Idema with Kenny watching the sunset over Lake Kimball. Kelly's favorite camp activity is Night Chapel!
Kenny Hotaling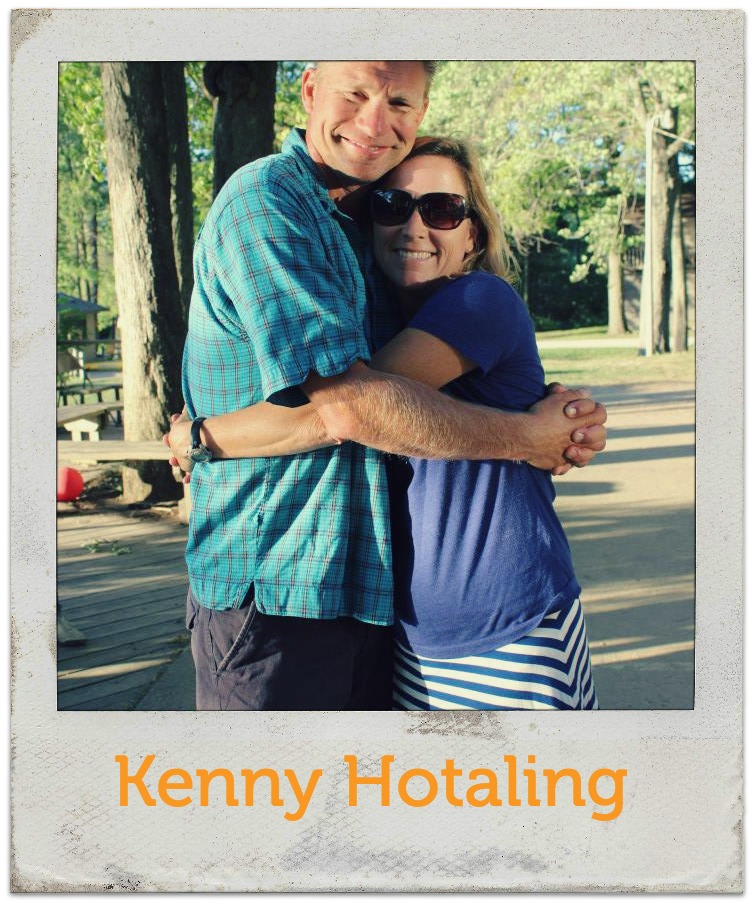 Kenny and his family have been coming to Camp Henry for the past 12 summers! He and his family travel from Morro Bay, California, which is quite a ways, but they are happy to do it for all that Camp Henry has to offer. Kenny gets excited about camp each summer because no two summers are never the same, but every summer is always amazing. Kenny strives to help others experience God's love in ways that don't always happen outside of camp. He can't wait to see what unfolds this summer!
Kendell Koch
Kendell (aka Ken or Kenny) is from Clare, Michigan but currently lives in Grand Rapids where she is studying Hospitality and Tourism Management with an emphasis in Tourism at Grand Valley State University. This is Kendell's first year at Camp Henry! Something she is most proud is when she makes decisions to try new things - she is not normally one to step outside her comfort zone but since she has started doing so, Kendell's life has become much happier and more exciting. Her favorite camp activity is roasting marshmallows over the fire, and listening to music while enjoying a delicious s'more. Kendell's favorite memory from church camp growing up is when she learned to canoe with her friends, but not being very successful from the beginning and flipping the canoe over into the river. Although it sounds scary, it kind of was fun! Kendell is very excited for this summer and some new experiences!
Kenzie Stiles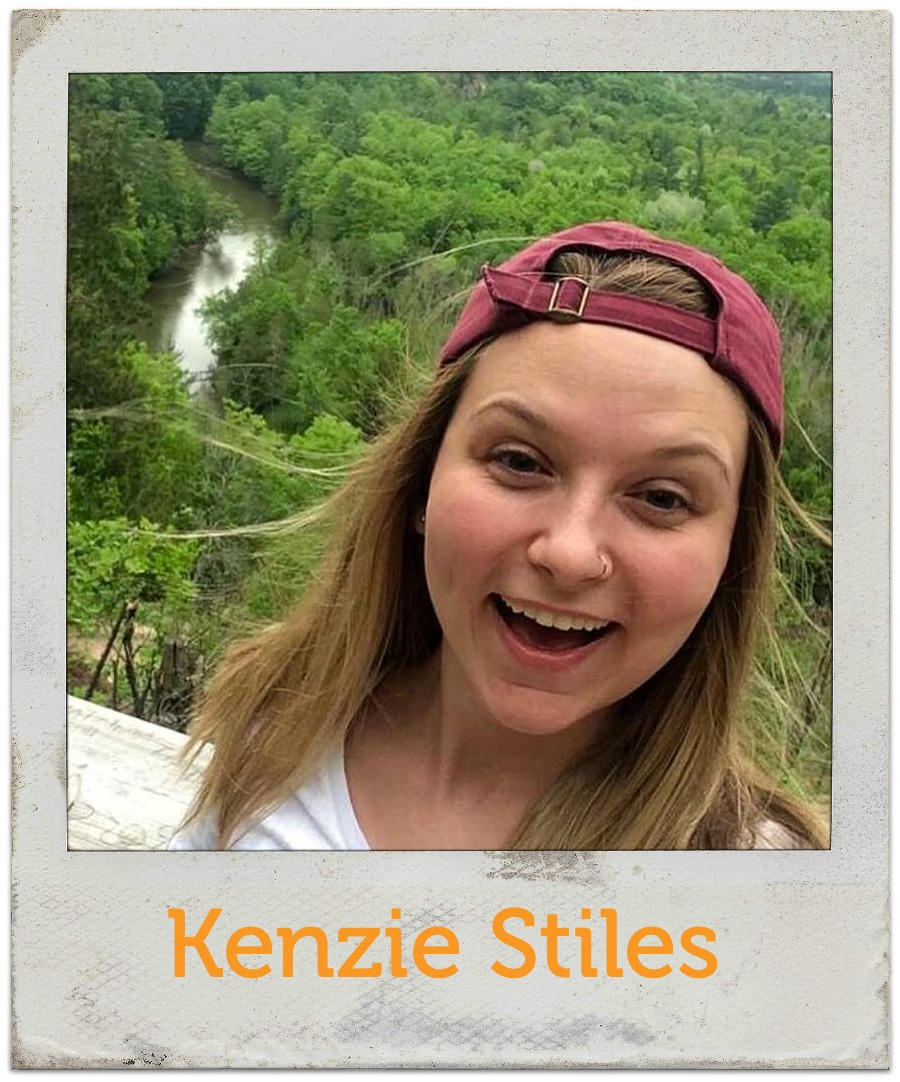 Kenzie is a student at Central Michigan University. She is pursuing a degree in Recreation and Event Management with a minor in Youth Studies. Believe it or not, she was brought to camp by winning a free week on the radio (woo-hoo!). Kenzie has been coming to Camp Henry since 2009 as a camper, was an Assistant Counselor for one summer, and this will be her second year on staff. Her favorite camp memory was when her cabin created a scavenger hunt throughout camp for Swild to find his lawn chair. What Kenzie is most excited for is to see returning and new campers and to lose her voice during PJ Sing!
Kevin Graham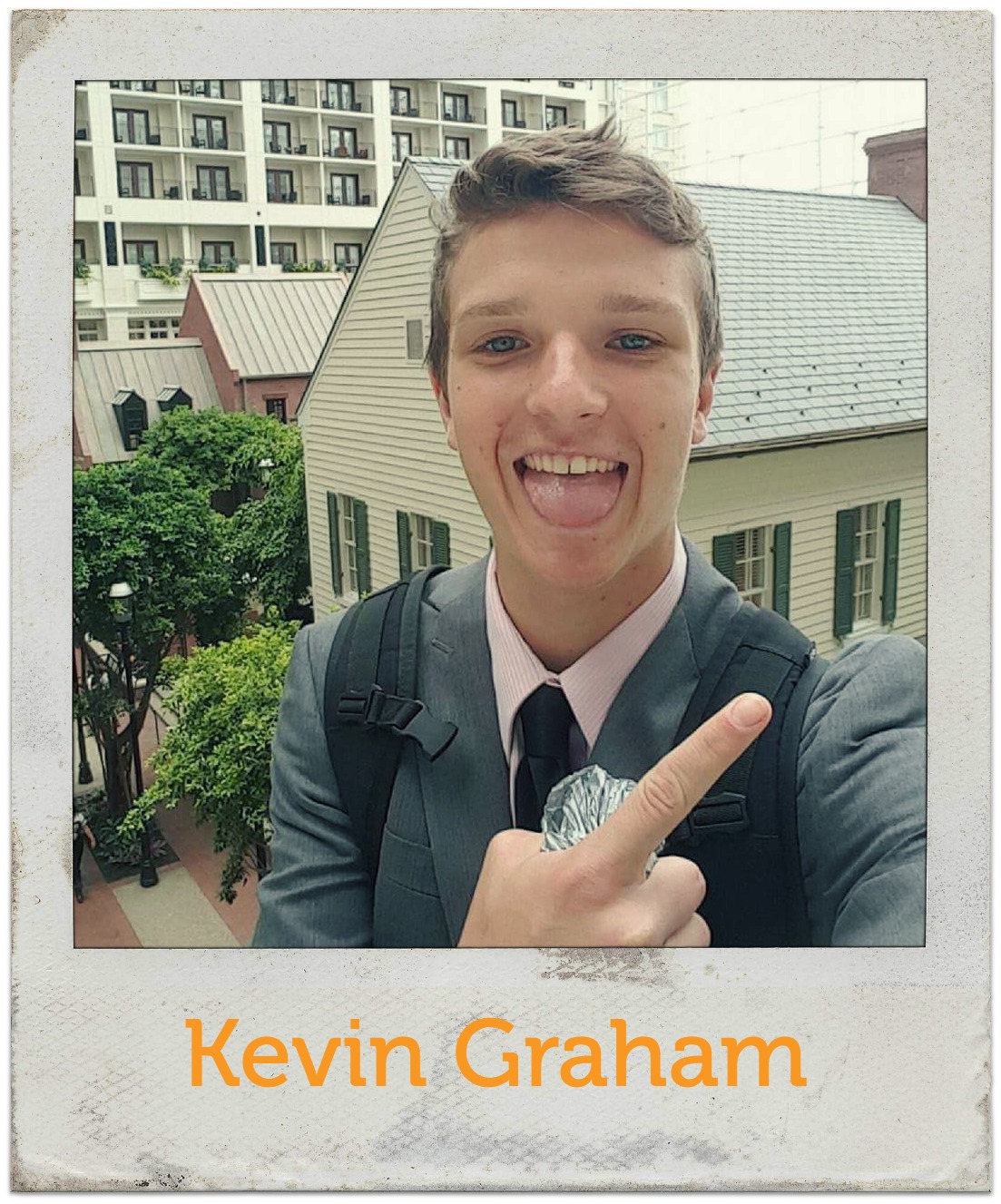 Kevin Graham lives in Grand Rapids and is currently a student at Central Michigan University where he is studying Secondary Education in Social Studies. This will be his very first year at Camp Henry and could not be more excited to meet all of his fellow staff and campers and he is looking forward to creating meaningful friendships this summer. Kevin loves to get outside and play beach volleyball, basketball, and other physical activities in his freetime. He absolutely cannot wait to play some capture the flag this summer with everyone!
Lauren Lomonoco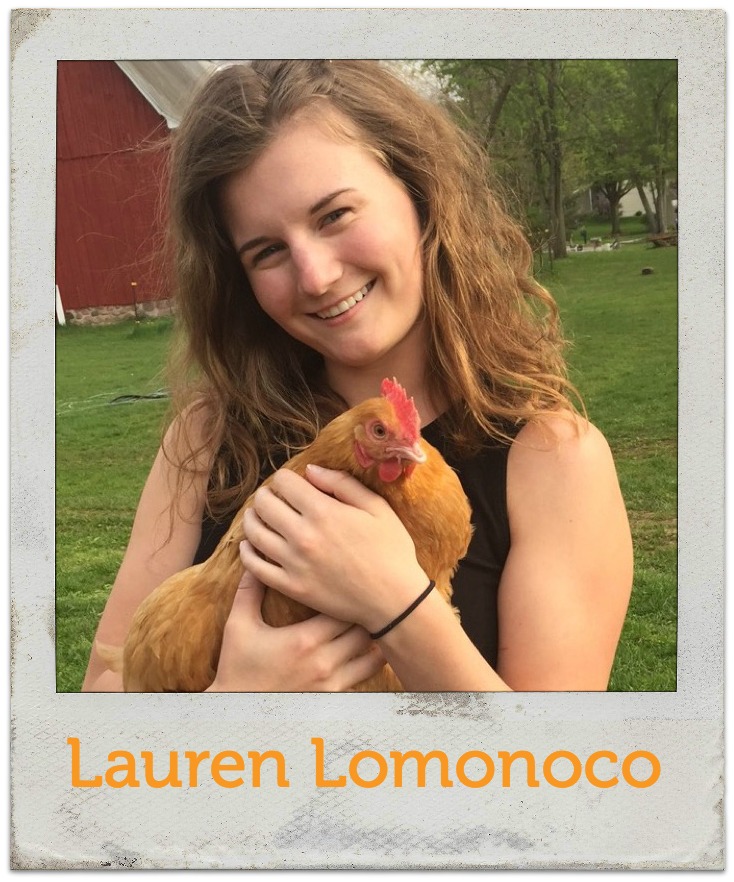 Lauren is super excited to spend this summer on staff after countless summers of being a camper at Camp Henry. Lauren attends Michigan State University where she studies Hospitality Business with the future hope to work with tourists in National Parks. She is also on the water polo team at MSU and can't wait for any activity on the waterfront this summer. Lauren is most excited to have the opportunity to hang out with so many amazing campers!
Lisa Gibbins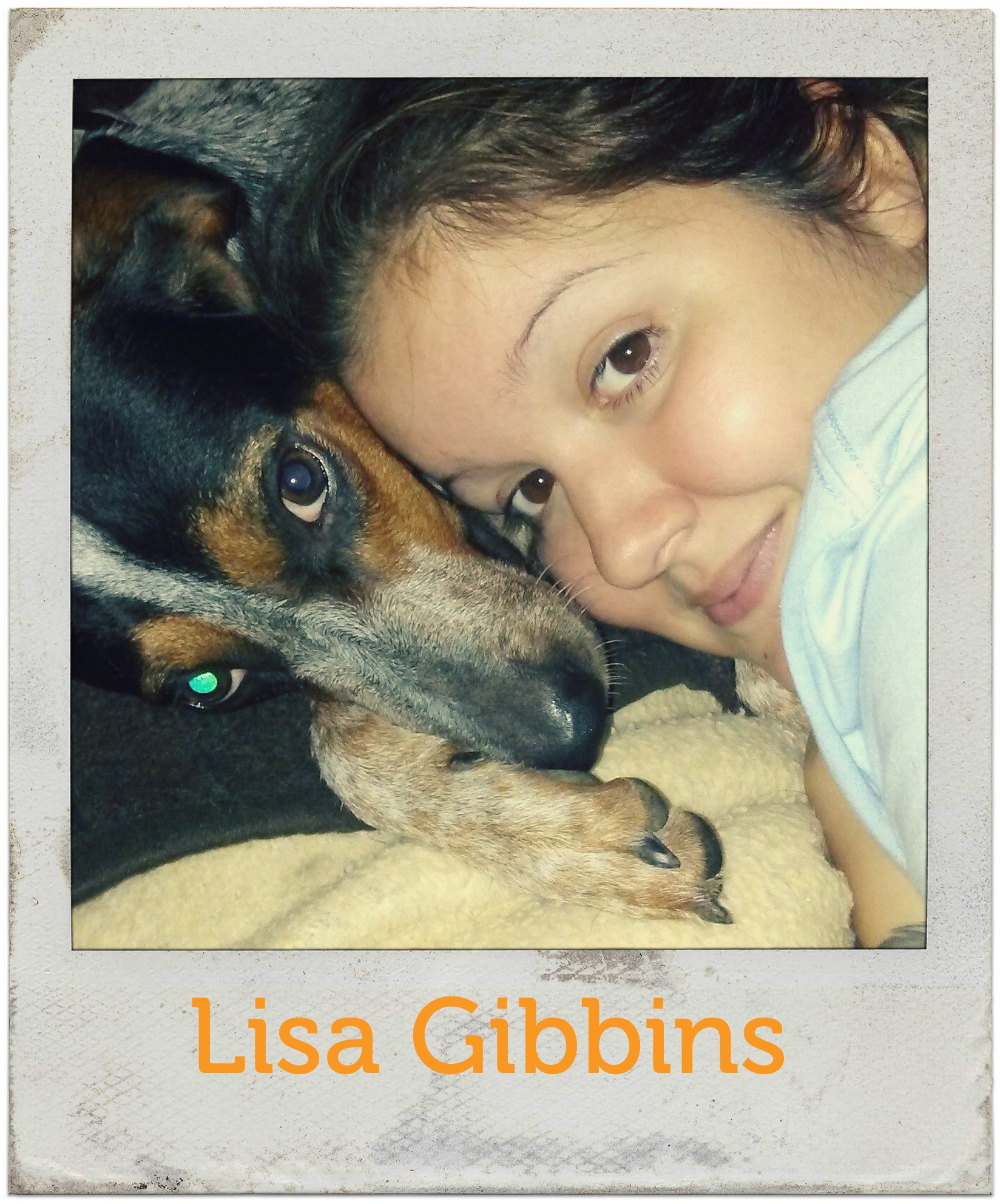 Lisa lives in Battle Creek and studies computer programming at Kellogg Community College. She has never been to Camp Henry but is super excited to be spending the summer here! She enjoys reading, crafting, anything involving water and spending time with her dog. Her favorite camp activities are capture the flag and crafts. She does not have a nickname but is ready for suggestions.
Liz Whaley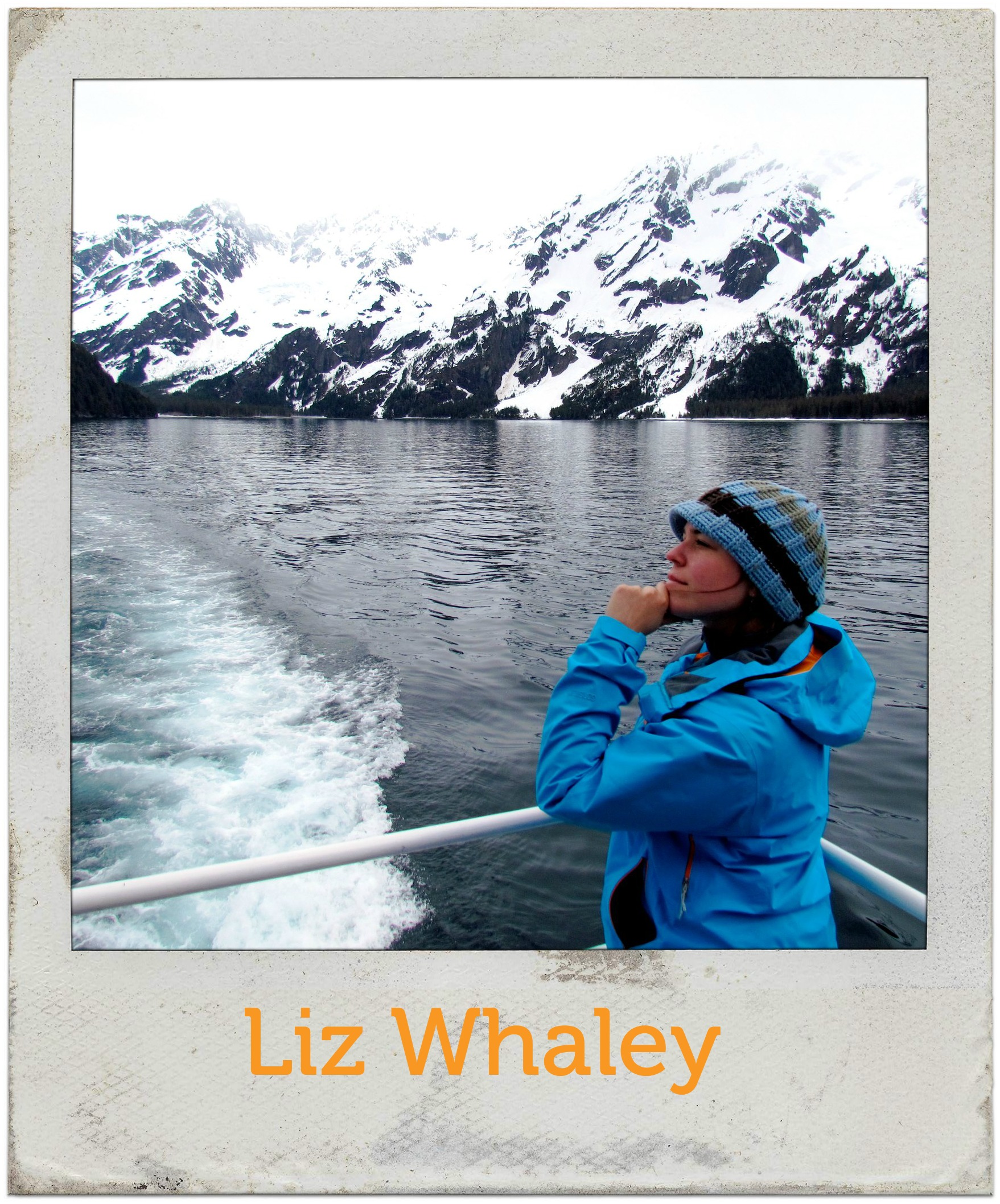 Liz first came to Camp Henry as an eight year old for mini week and here she is 20 years later and still kicking on the shores! Liz graduated from University of Michigan in 2011 and moved to Alaska where she served with multiple youth programs, summer camps, and non-profit groups. Liz loves sharing her passion for the outdoors with youth, whether she's coaxing kids up the climbing tower or geeking out about plant life on the wetland trail. When Liz isn't running around in costumes, you're likely to find her cuddling her two puppies, riding single track with her husband, or acquiring some newfound homesteading skill.
Liz Price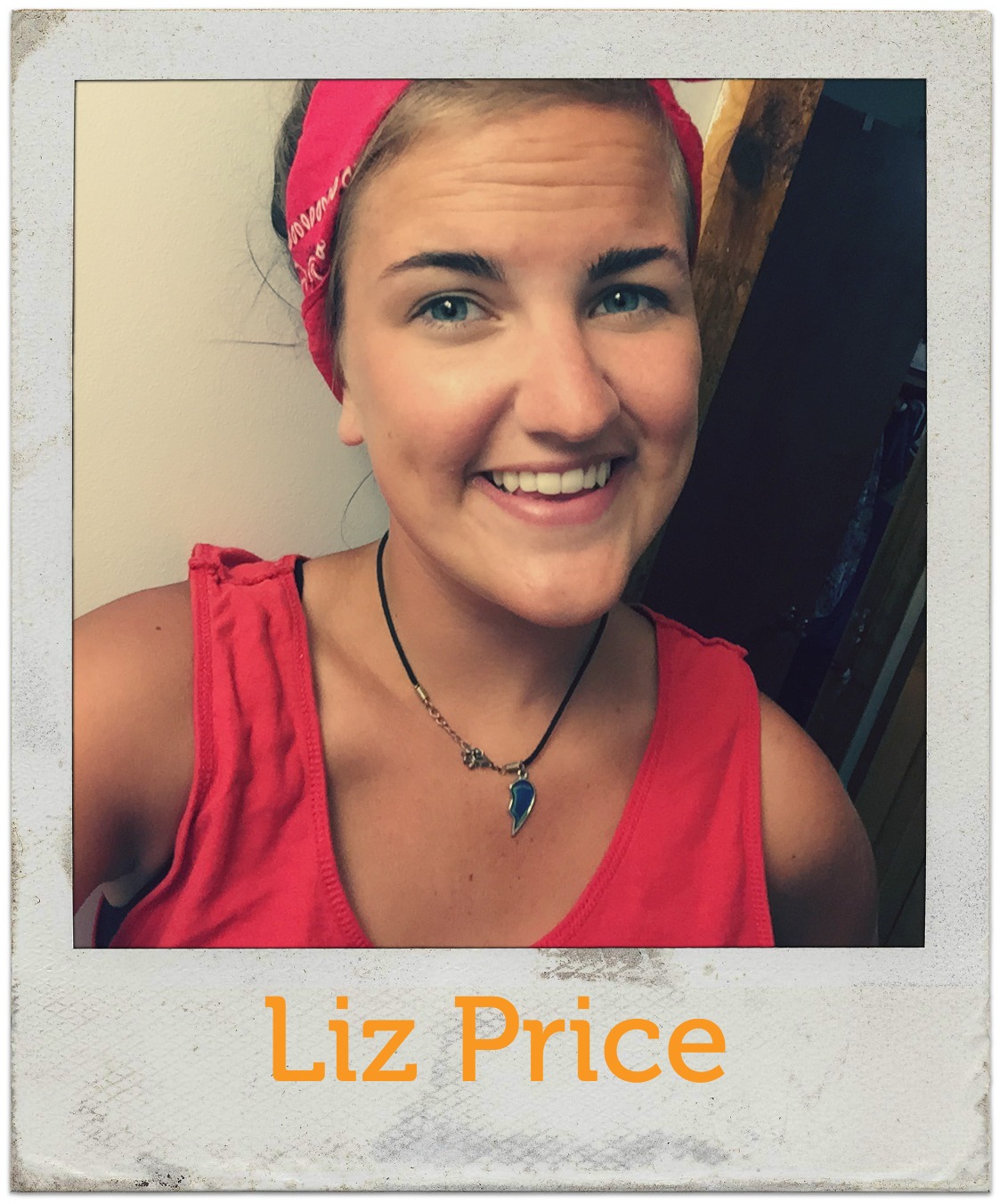 Liz is a longtime camper and staff member. Some of Liz's favorite memories happen when she is working on the waterfront and a storm shows up out of nowhere! Liz then finds herself with her waterfront partner running all over the place to close things up, while it's raining so hard that they can't see an inch in front of them. Afterwards they find themselves jumping in puddles like toddlers. This is a favorite moment, because it's a reminder that anything can happen in a second, and if you walk into it with a great attitude, you can receive so much joy from it. Liz hopes campers can find the endless joy and love that she finds at camp! She hopes they feel safe and that they go home a totally different kid.
Maddy "Sweet Pea" Auby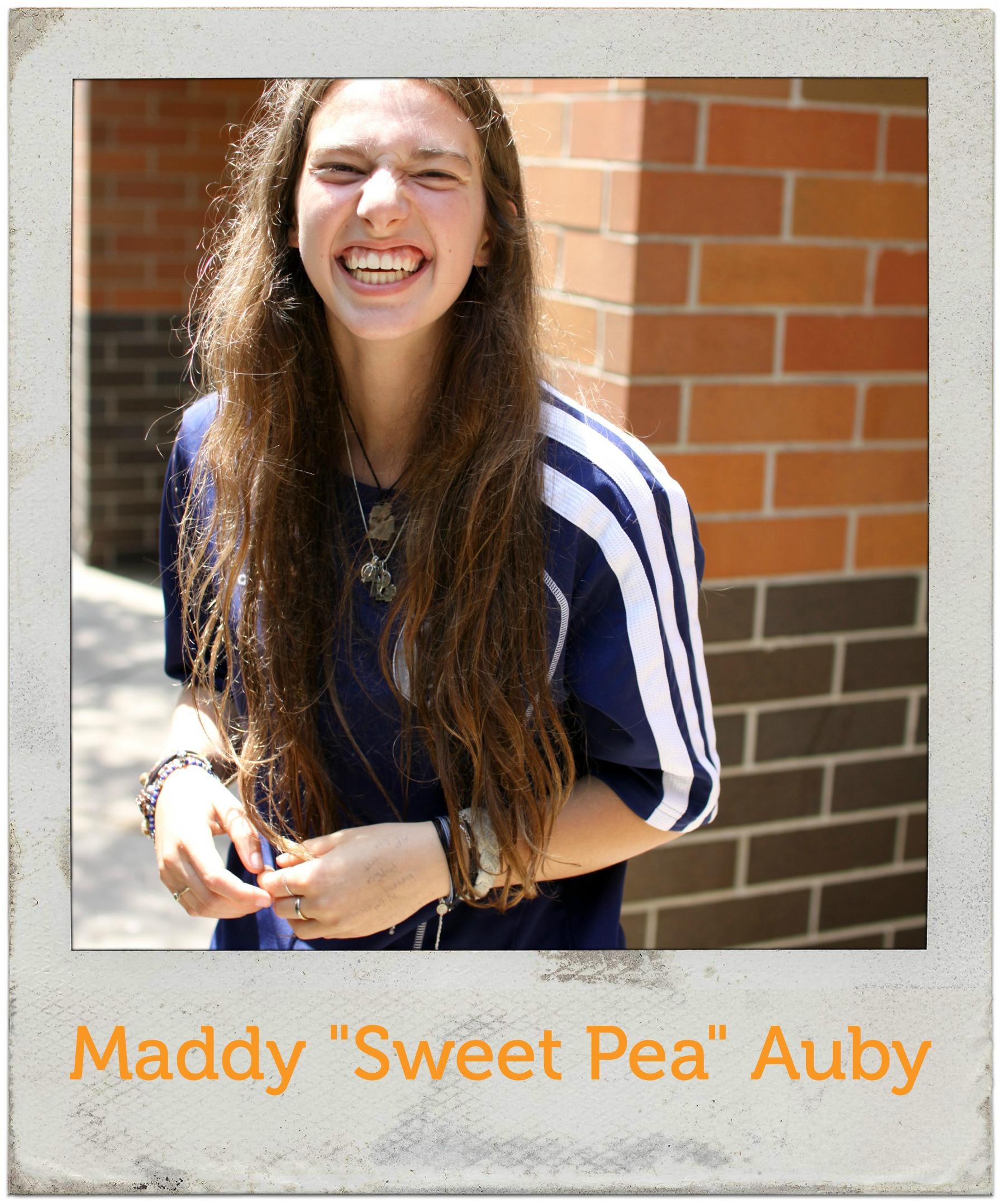 Maddy (aka 'sweet pea') is going into her sophomore year at Depaul University in Chicago. She is currently a double major in Health Sciences and Nursing. This year will be her second year at Camp Henry. Last year, she was a counselor for Camp Sunshine, but this will be her first year as a counselor at Camp Henry! Sweet pea loves to be outside as much as possible, especially when it rains. She is so excited to work at Camp Henry this summer because she can't wait to see how each kid grows closer to God!
Mandy Carson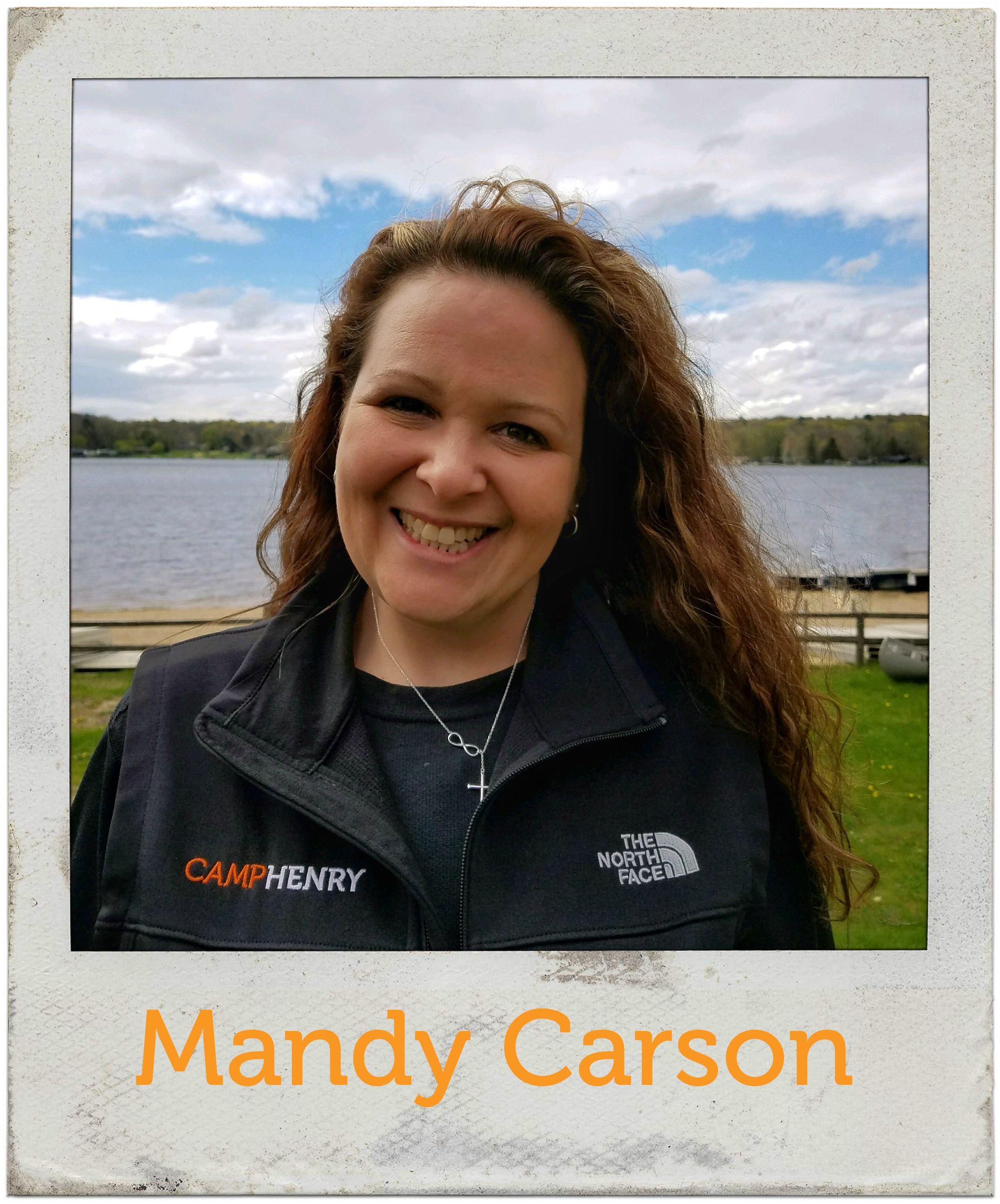 Mandy grew up in Rockford, Michigan and now lives in Fremont. Her first camp experience was her 6th grade class retreat to Camp Manitoulin, something she has never forgotten to this day. This summer will be Mandy's first summer at camp! Mandy has children - Brianna, Cortland, and Morgan - all of whom have been campers here at Camp Henry. When isn't holding it down at camp, you can definitely find her on the ballfield watching her kids play baseball/softball and cheering them on!
Maura Davis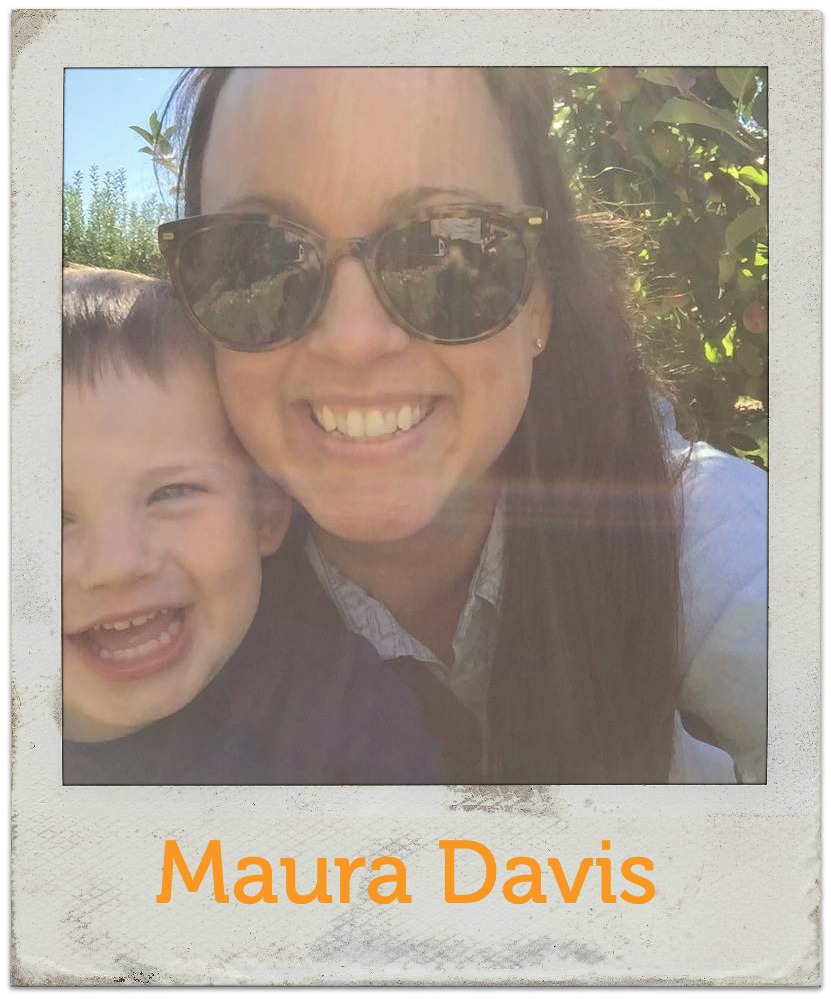 Maura is originally from Royal Oak, Michigan and earned her BS in Biology Education from Alma College. After college she spent 8 years at YMCA Camp Thunderbird in Lake Wylie, SC where she fell in love with camp and decided to make camping her career. Maura is thrilled that life has led her to camping and loves to build relationships with groups and campers at Camp Henry. In her spare time you'll find Maura with her husband Steve, their daughter Aubrey, their son Elliot, and their dog Porter. She also enjoys identifying spiders, speaking in accents, and perfecting her guacamole recipe.
Molly Malnor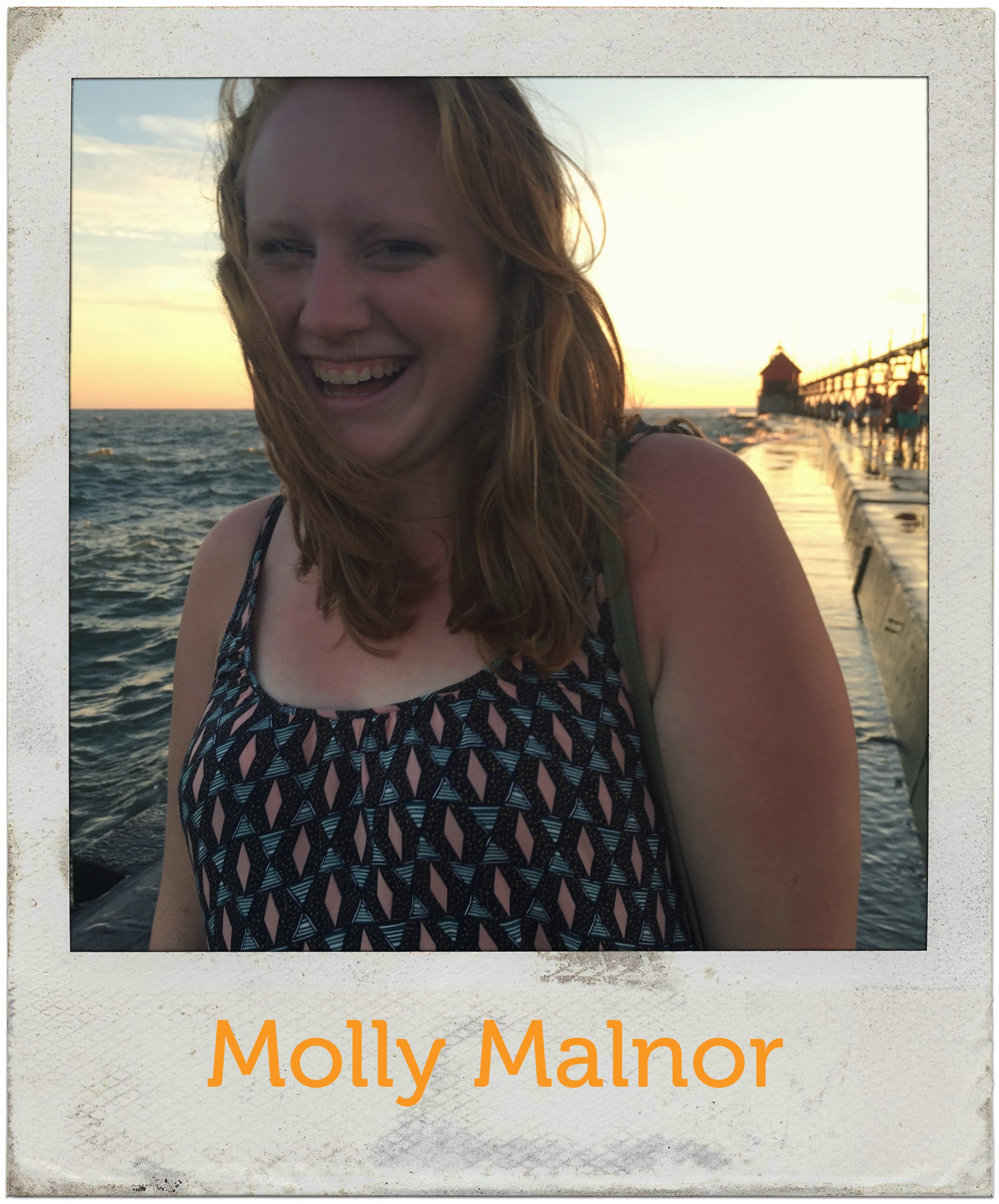 Molly is a third year staff member and long time camper who is thrilled to be headed back to the shores this summer. She loves a really good rain storm, your best dad joke, and all things Michigan State. Her favorite meal at camp is anytime she gets to eat outside, whether it's a classic cookout or a stick-stirred beef stew. Molly can't wait to have a crazy fun summer full of singing, laughing, and organized chaos.
Rebecca Aanerud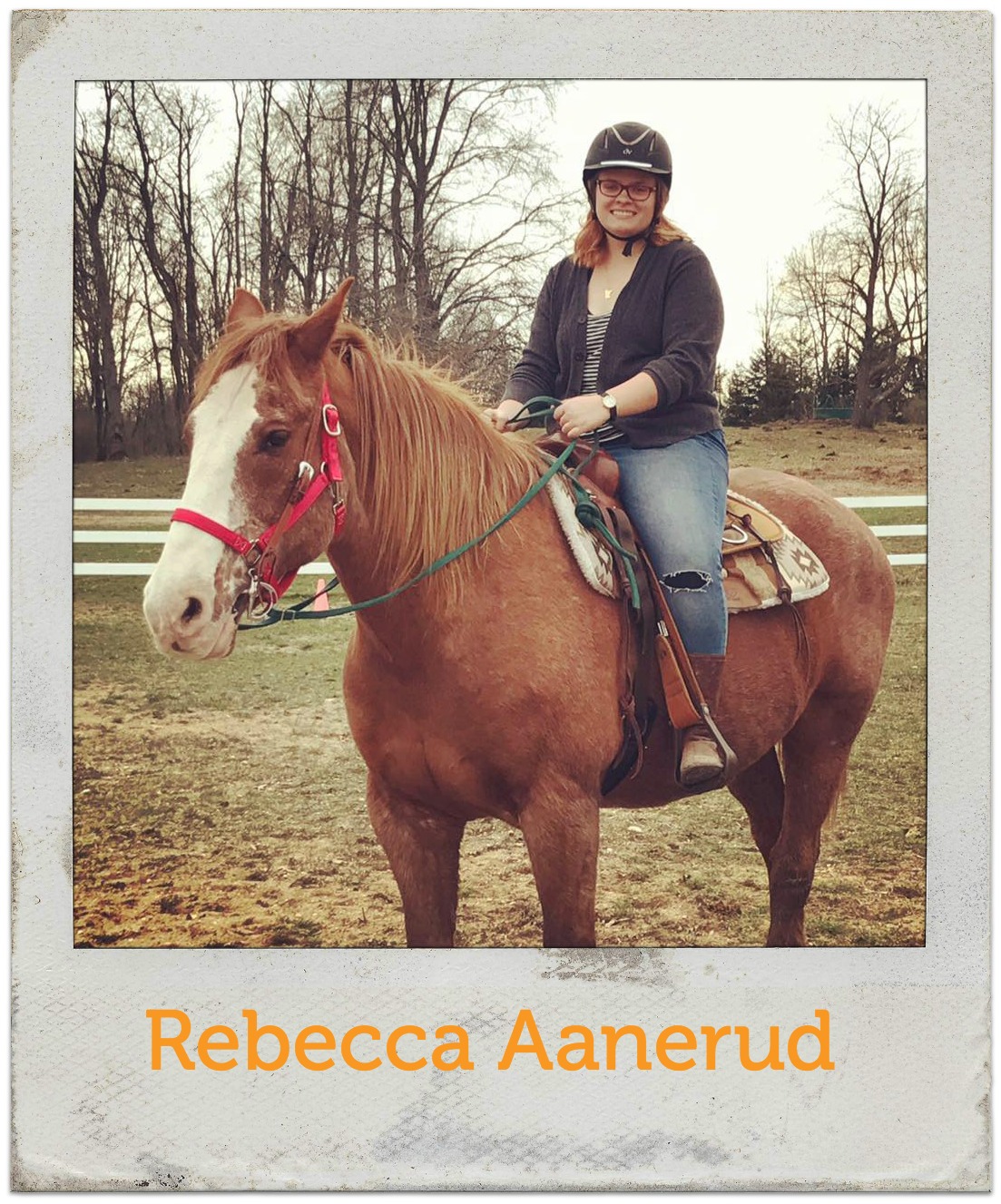 Rebecca is from northern Minnesota and grew up attending camps, both as a summer camper and year-round family programs. She is passionate about working with campers and horses together. She loves to help campers develop new skills and learn more about animals and nature. Nature walks, forest ecology, and team building are some of her favorite non-horse related program activities to share with campers. She enjoys her role taking care of our horses year round, and can often be found out at the barn or blazing new riding trails in DeVries Woods.
Ron "Papa Taco" Hedgcock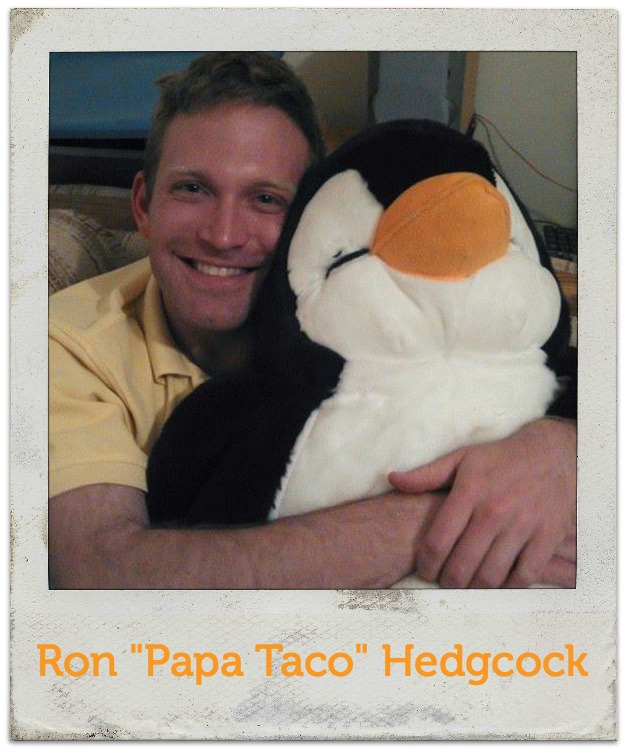 Ron (aka 'Papa Taco') lives in Grand Rapids year round working for Young Life and at a church! This will be his fourth summer on staff at Camp Henry. He is looking forward to seeing kids experience heaven on earth and finding life in Christ this summer. This year he has been trying to work out, backpack, and read more. The weirdest thing he ate this year was a several thousand calorie sandwich he made out of honey ham, cheddar cheese, and an excessive layer of dijon mustard. His stomach has never regretted anything more.
Ryan Reisler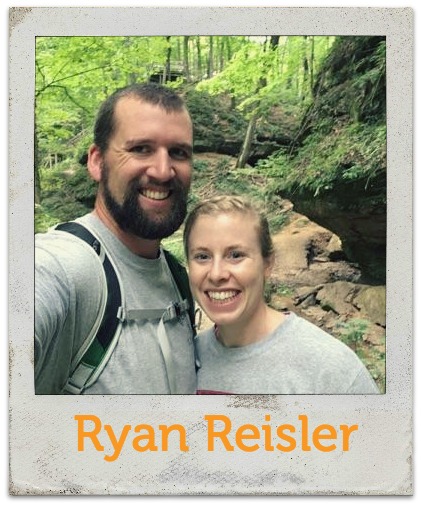 Ryan found his way to Camp Henry in 2011. He grew up in Bennington, Vermont, and after graduating from Messiah College with a bachelor's in Adventure Education, Ryan continued pursuing his love of camping ministry by serving as the Facilities Director at camp. Ryan loves working behind the scenes to make camp a beautiful place. He is especially good at using a chainsaw, tractor or any piece of power equipment or machinery. When Ryan is not working on stuff around camp, you can find him playing with his dog Boulder, hiking or finding a project to work on at home.
Sarah Nelson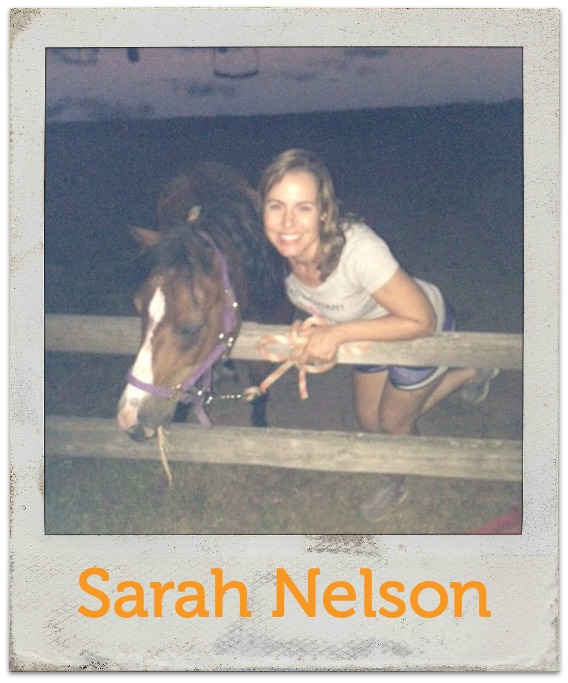 Sarah lives in Grand Rapids and during the school where she serves as Special Ed Inclusion Aide at Meadow Brook Elementary in Forest Hills Public Schools. Her family is the fourth generation Camp Henry alum! Sarah has been coming to camp since she was 10 - many many moons ago. Her hobbies and interests include coaching track and volleyball and seeing live music. Sarah is most proud of her three amazing daughters. She most looking forward to helping campers overcome their horse-related fears and seeing new and familiar faces!
Schuyler Pruis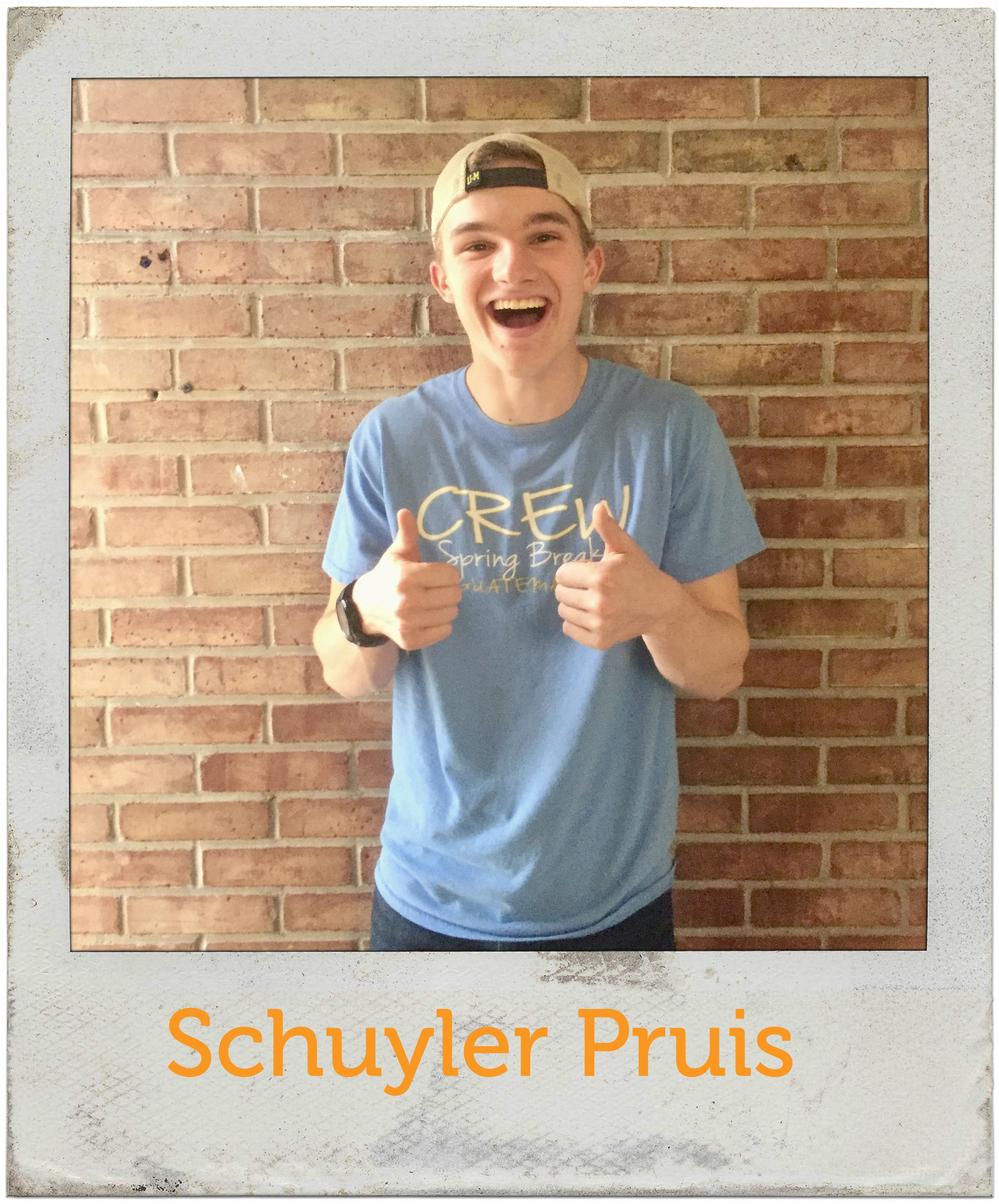 Schuyler is incredibly excited to be spending his first summer on the shores. When he's not busy with his studying Education at Calvin College, you can find him playing and coaching baseball, in the gym rock climbing or dabbling in some guitar and ukulele. Schuyler cannot wait to share smiles, laughter, and amazing times with campers this summer, as well as putting his four square skills to test!
Tyler Wilcox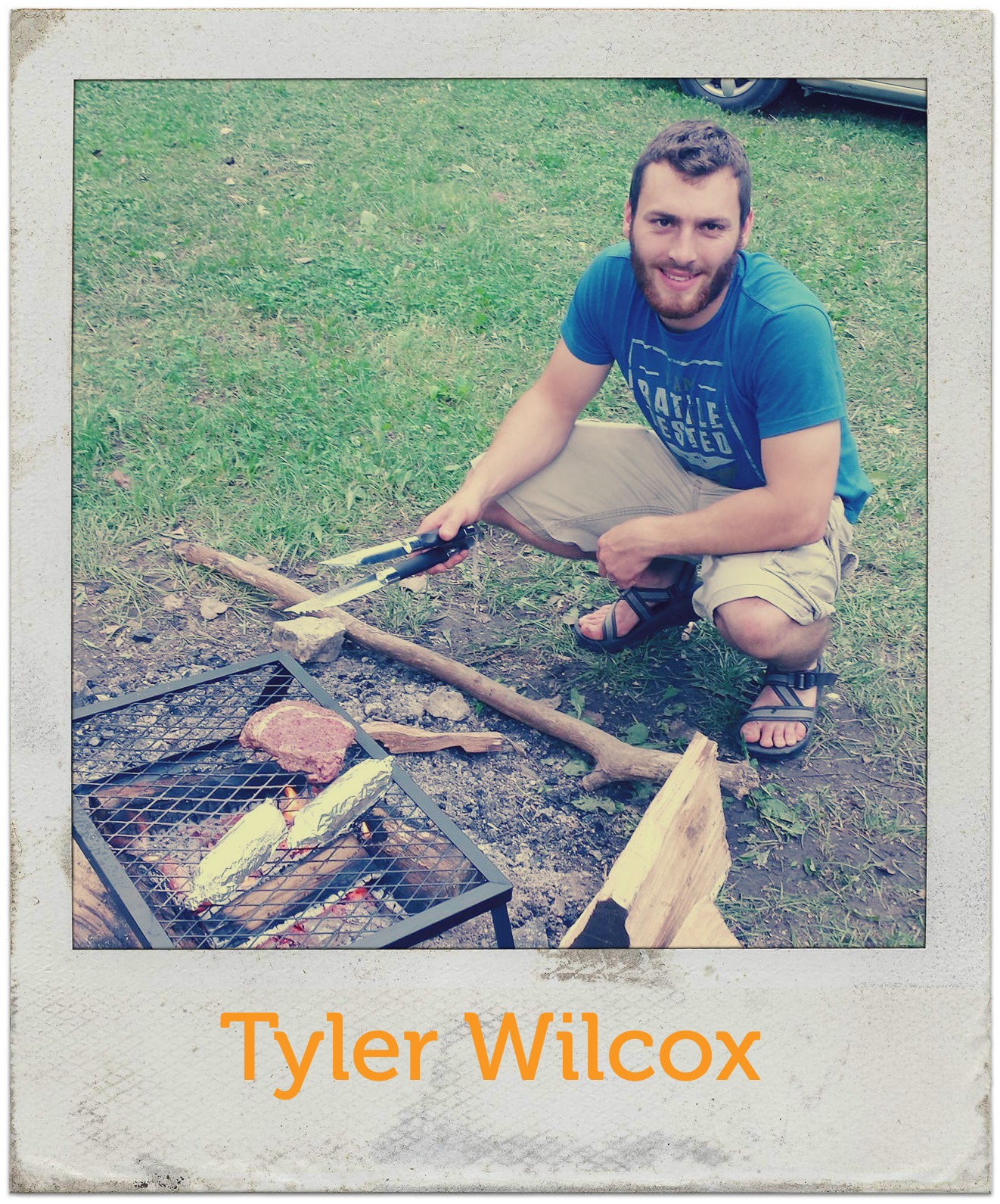 All his life, Tyler has loved fixing, building and creating things. Since coming to Camp Henry, he has found such a perfect fit for what he loves to do, using his gifts and passions to serve God. His hobbies include snowboarding, working on and riding his motorcycle, and pretty much any extreme sports (watching or participating). Some of Tyler's favorite things to work with include but are not limited to: his router, chainsaws, a good set of cordless power tools, and anyone's welder. If you ever need to find him, look for two guys who always seem to be hanging around camp together driving a mule, fixing a bell, or stealing cookies from the kitchen.