Adam Swenson, Camp Henry's Assistant Program Director, is going to take you on a quick journey through the highlights of the Summer of 2013 at Camp Henry.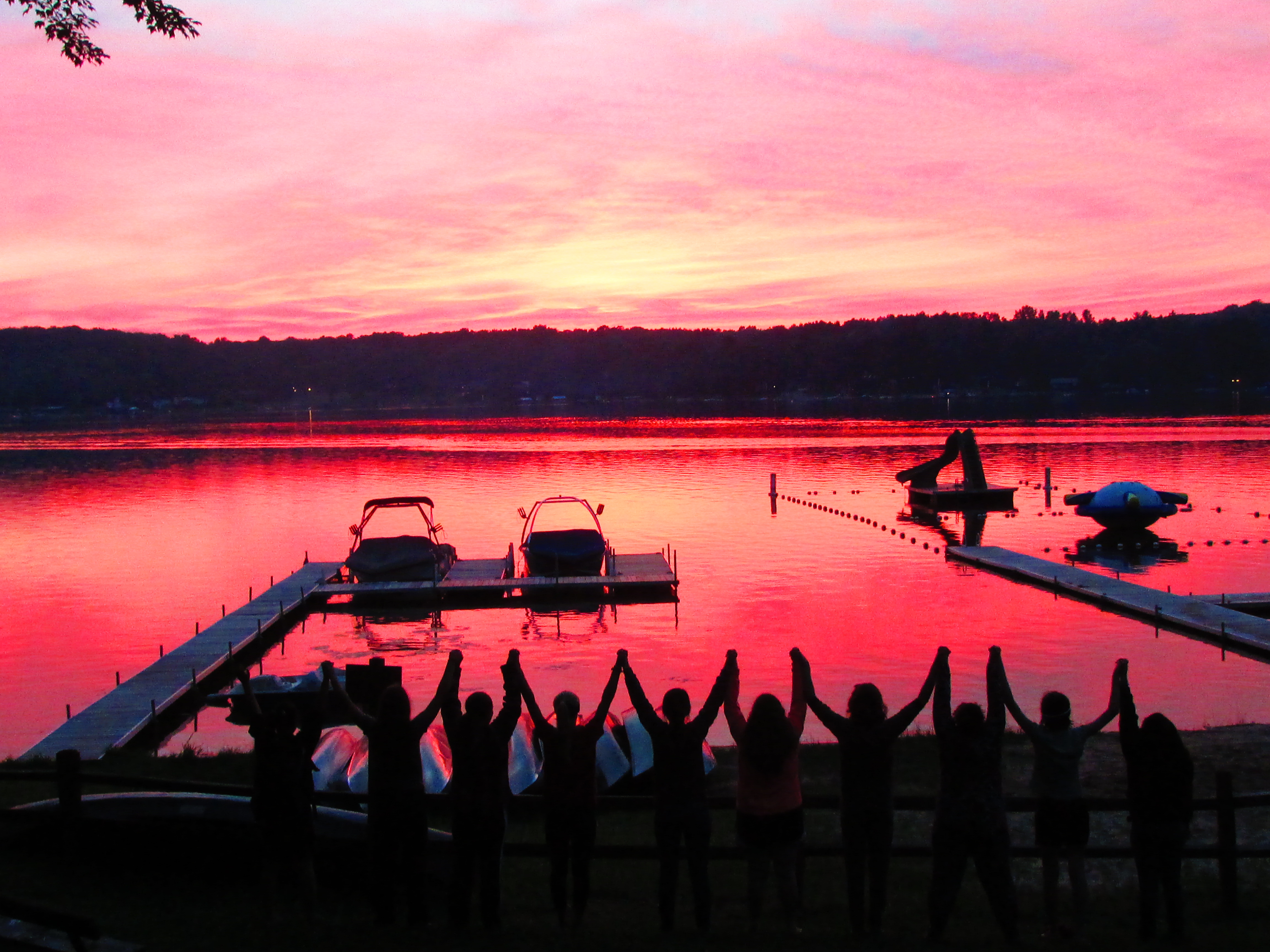 "There are endless amounts of highlights from Summer 2013. It is tough to just select a few, however, it's such a joy looking back and reminiscing on the events that took place here. I tend to create a mental collage that overwhelms me with happiness and excitement. Now you're probably wondering, "Hey, Adam, what's on this mental collage of yours?"

Well, I'm glad you asked! To help me illustrate the vast diversity of my mental colllage, I'm going to use the help of my 4 hybrid animal friends from Olympic week. There were the Slammoths (mammoth/sloth), the Wolfodiles (wolf/crocodile), the Snarwalls (snail/narwhal), and the Sharkosaurs (shark/dinosaur) and each of these creatures were created by the campers and represented a team during the Olympic games. My favorite part of this was during the opening ceremony when each team performed a team cheer and proudly waved their unique flag.

Speaking of flags, I saw a reoccurring theme of flags throughout our time at camp. Whether it was our daily flag raising and lowering ceremonial services, playing capture the flag, the boys village march to opening campfire, or demonstrating our dance moves to the 'Wavin Flag' energizer, flags were everywhere!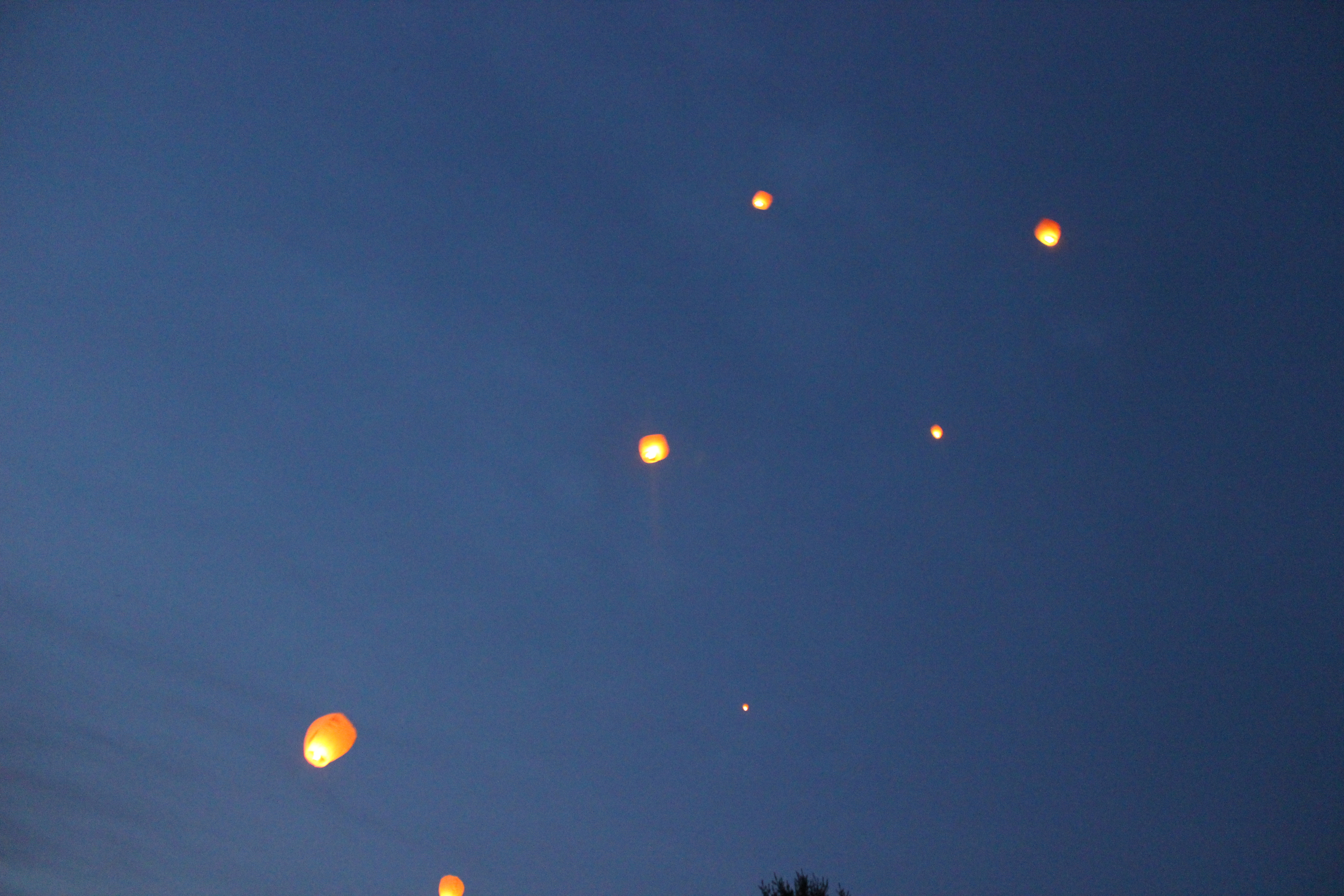 One of the most meaningful moments I experienced over the summer was on the night of July 4th. We enjoyed song and dance around the beach bonfire followed by an entertaining fireworks display hidden behind the tater totter. After the fireworks, each cabin group was given a giant paper lantern. Upon lighting it, we released it into the night sky. We used this lantern as a symbol of our hopes for how we could help share what we learned at camp to everyone outside of camp during the year.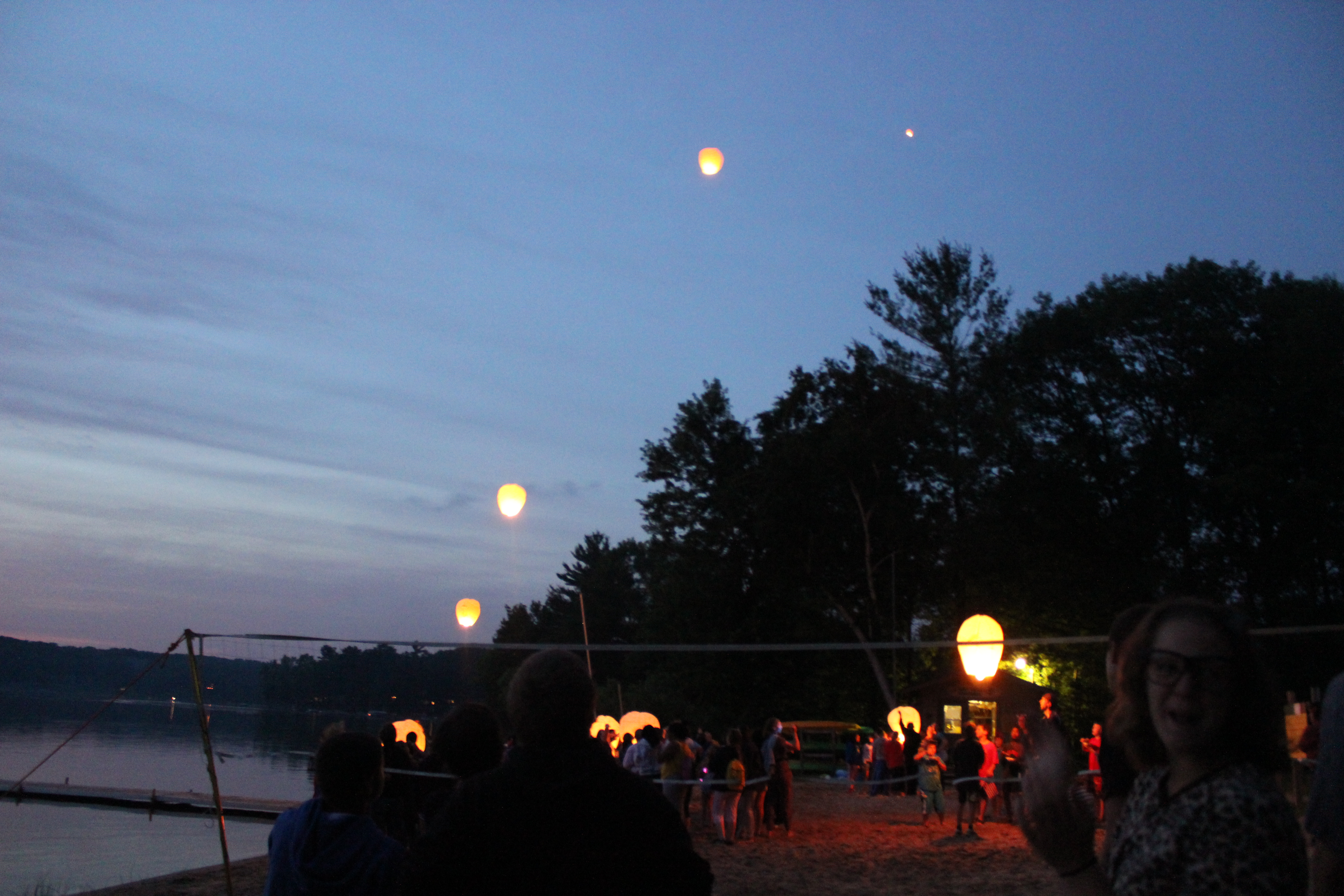 Another thing that seems to be forever engraved in my head was during one of the hottest days of the summer when the Newaygo fire department came to camp with two of their fire trucks. They helped us kick off our Luau theme with a visit to the 'waterfalls' where the fireman proceeded to hose us down in the B field. The sounds of laughter and singing along with the vision of slip n' slides and dance moves are still so fresh in my memory.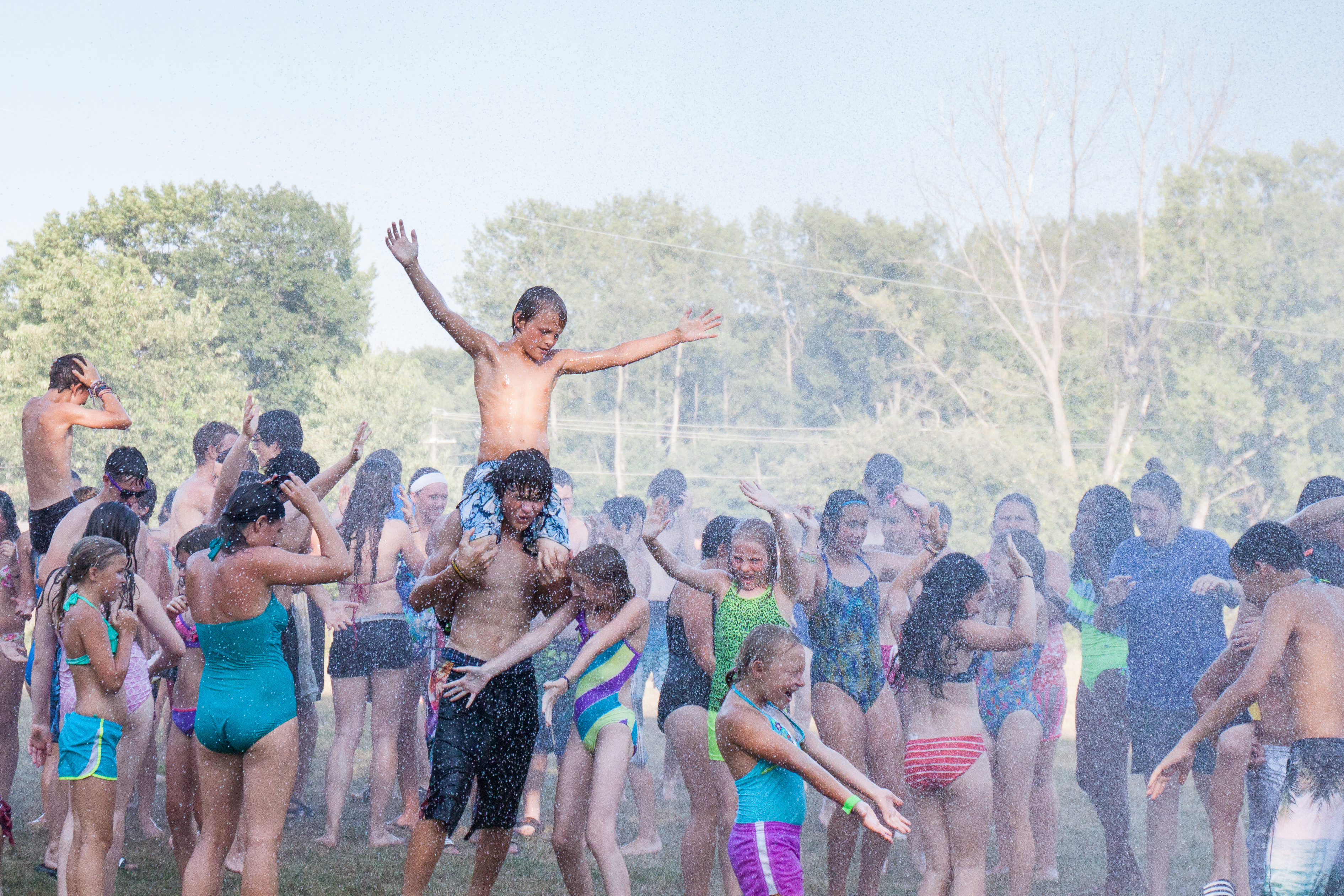 In fact, the water activities at camp have been some of the most fun times. I always got a kick out of kayaking to the natural spring and participating in the polar bear challenge with everyone. Even receiving clay pies during fun swim or playing walk the plank on the green raft was a treat. As one of the wakeboard/water ski instructors, it was so great to hear that a handful of these campers chose to come to Camp Henry for wakeboard and waterskiing. When the question of "Why did you choose to come to Camp Henry?" was posed to other campers, the majority of responses revolved around Camp Henry being a safe place to try something new. And that the amount of support and encouragement received from everyone that makes it so much more enjoyable.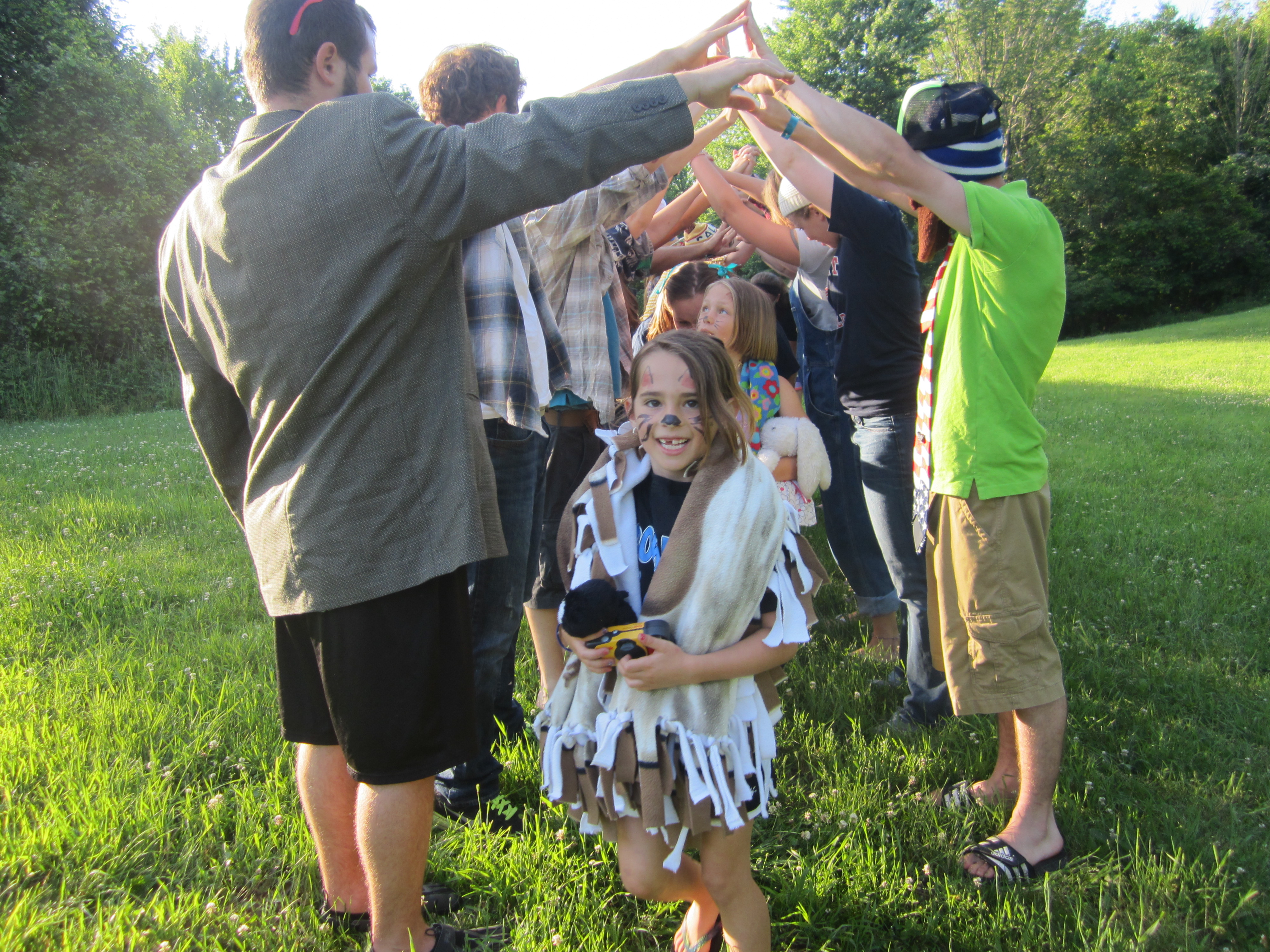 Now friends, let's not forget about the reason for the season...Christmas in July. There was so much energy and activity during that week, I don't even know where to begin! There was non-stop singing of Christmas carols, wearing of ugly sweaters and reindeer games at play, we certainly had a jolly time. My favorite part was not only seeing counselors Molly and Riley play pregnant Mary and Joseph during the nativity scene but the village Christmas themes is where the hype came from. In boys village we had 'Jurasic Pirates' and the scene of walking into the village was priceless. You saw pirates sword fighting for each others treasures while at the same time defending themselves from the hungry and wild dinosaurs that roamed about. Barely making it out alive, we came across the program staff house where minions chased each other around trying to get a banana. We then entered into girls village for a tour of America. We had to make it through customs/security first but once we got in, we had the opportunity to see the windy city, meet the president, refresh ourselves by old faithful and meet some talking corn stalks from Iowa. We ended the day with the annual cabin gift exchange that consisted mainly of back rubs and ice cream sundaes.

As you can see, our summer here at Camp Henry is a place where kids interact with people face-to-face and, at the same time, learn about themselves and others around a camp fire, under the stars, or sitting at a dining hall table. It allows the idea of boarding the train to Hogwarts during a Harry Potter Party or fighting crime as a ninja warrior to flourish. You find a world filled with possibilities at Camp that are unavailable in everyday life.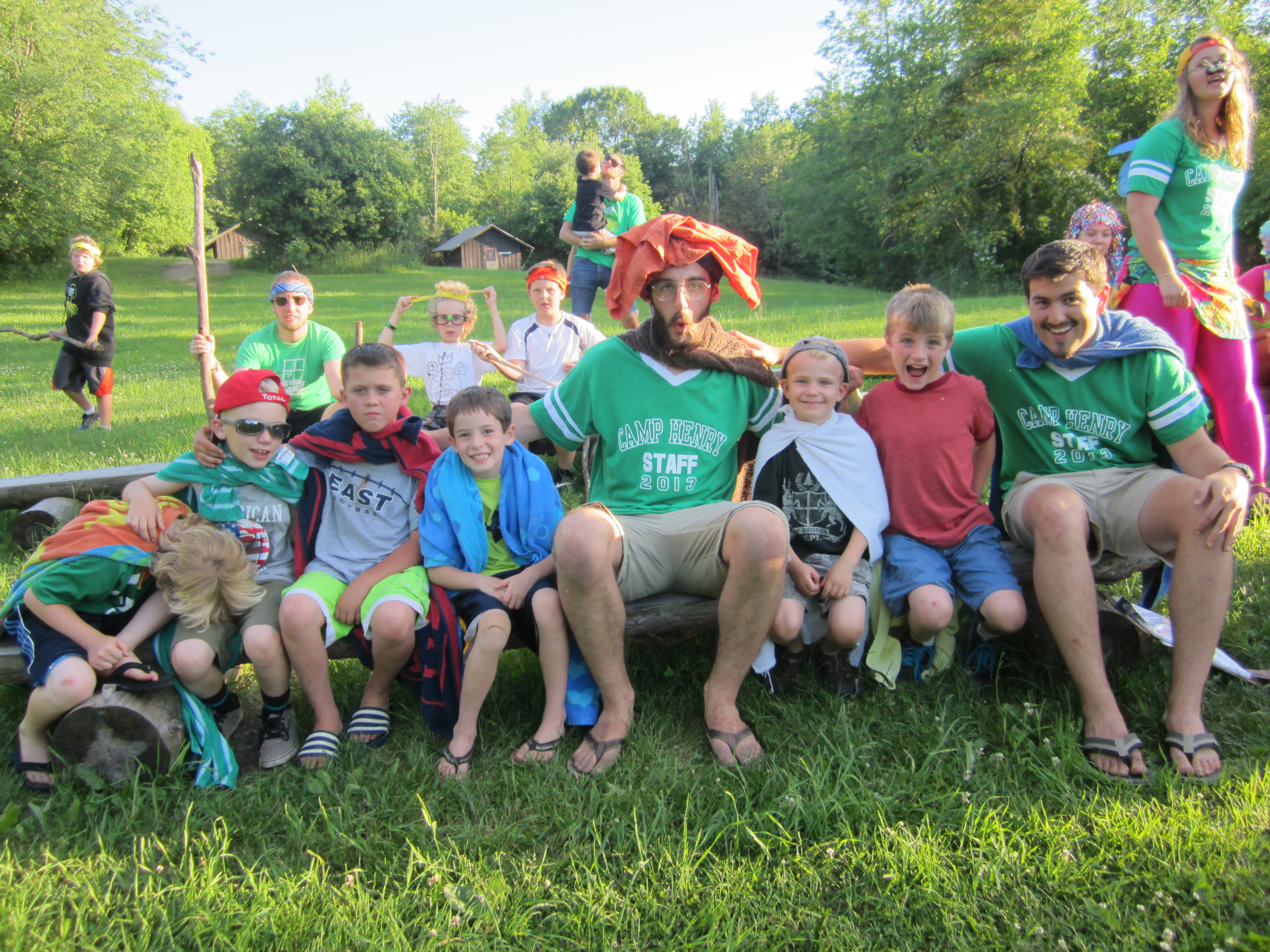 It's really the little, impromptu activities that we experience which makes our time together truly special. I always love the spectacle of the fire dancers and fire tossers during Indian campfire. And being able to see all of the open area activities, such as witnessing assistant director Stephanie play dizzy bats and catching her contagious laugh to watching counselor Maverick lead a group of kids in "I lift things up, I put them down". Even morning chapels and seeing everyone's reaction to counselor Blake shattering a potted plant on the ground or Genevieve scaring herself while popping a balloon. The list goes on and on. What I love about Camp Henry is that it gives the chance to practice being the best you can be. People experience a place designed to create happy memories, have the opportunity to climb towers, ride horses, shoot an arrow, and even experience the success of winning an epic game of Gaga! These moments stay with us forever. So the question I have for you is, what are some of your favorite memories from Summer 2013?

We live for camp, we long for camp, we love camp. Camp will forever be a part of me in everything I do, because camp is more than a place—it's a way of life. We hope to see you all next summer!"
Adam