Elizabeth Ray, one of our program specialists, reflects back on Fall Festival and the New Year's Eve Camp that rang in 2013! She dishes on all the fun that was had and is to be had at Camp Henry! Check out our New Year's Eve Camp video too!

"Hey all you camp lovers out there,

I don't have to tell you all how great summer camp is because most of you have experienced it firsthand for yourself. There is something so special about leaving your everyday world behind for a week and coming to a place dedicated to creating a unique experience of love, laughter, nature, and faith.

Recently we decided summer isn't the only time of year to have summer camp fun, so we have created events during the year to allow campers to come back to camp to enjoy even more of that summer camp experience. Coming back to this place during the school year allows campers to recharge and remember the things they learned during the summer, to renew friendships, to be challenged, and to be reminded how much God loves them. It also allows people who have never been to Camp Henry before to get a small taste of what the summer is like here.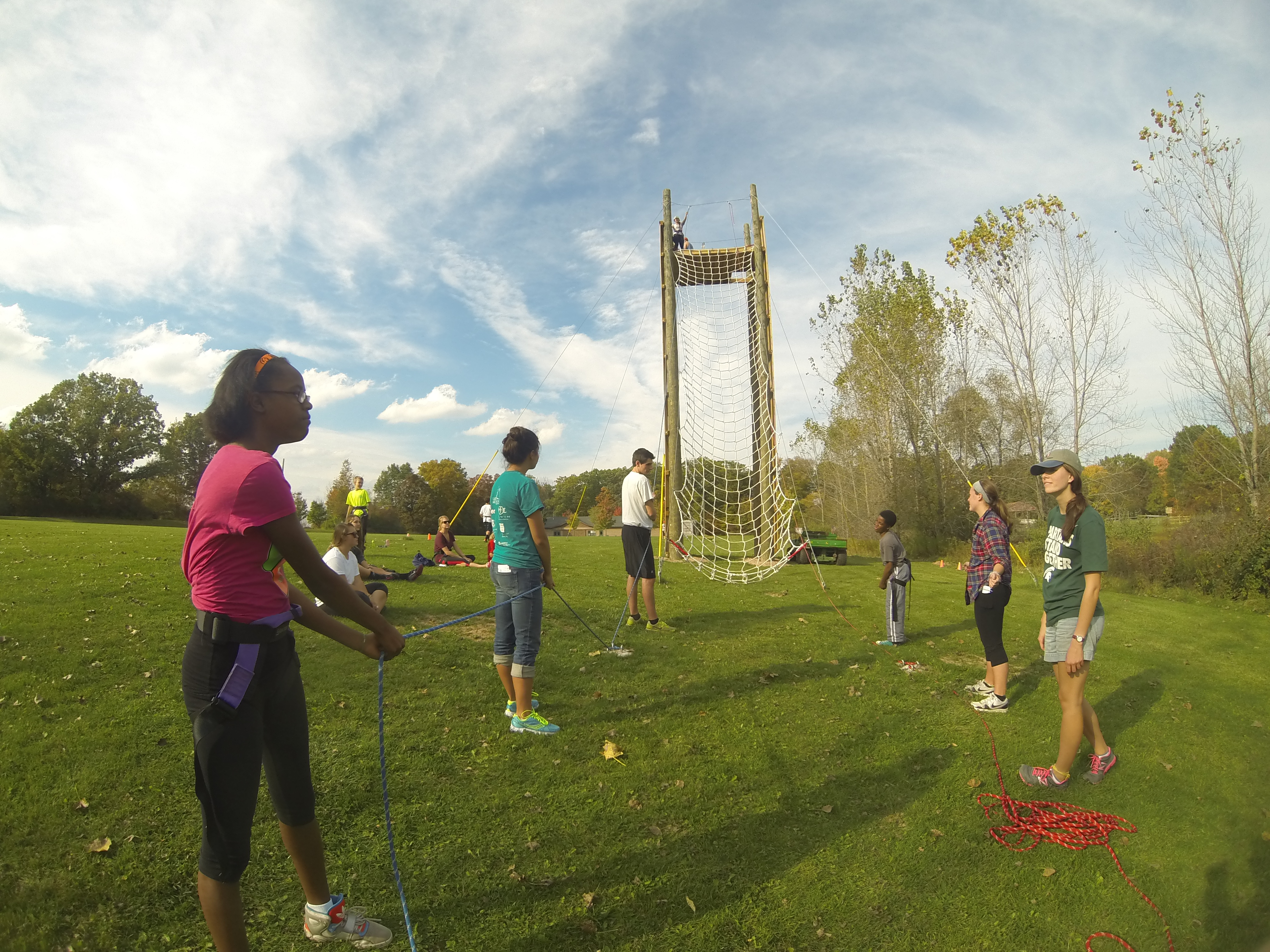 Last winter, we brought in the 2013 by having our first ever New Year's Eve Camp for campers and staff to come back, reunite, and have a blast! If you happened to be at camp last year for New Year's you will probably remember the awesome time we had playing broomball, decorating cookies, the big reveal of human-hungry hippos, and the many dance parties that took place. It was a wonderful time to rekindle relationships with one another.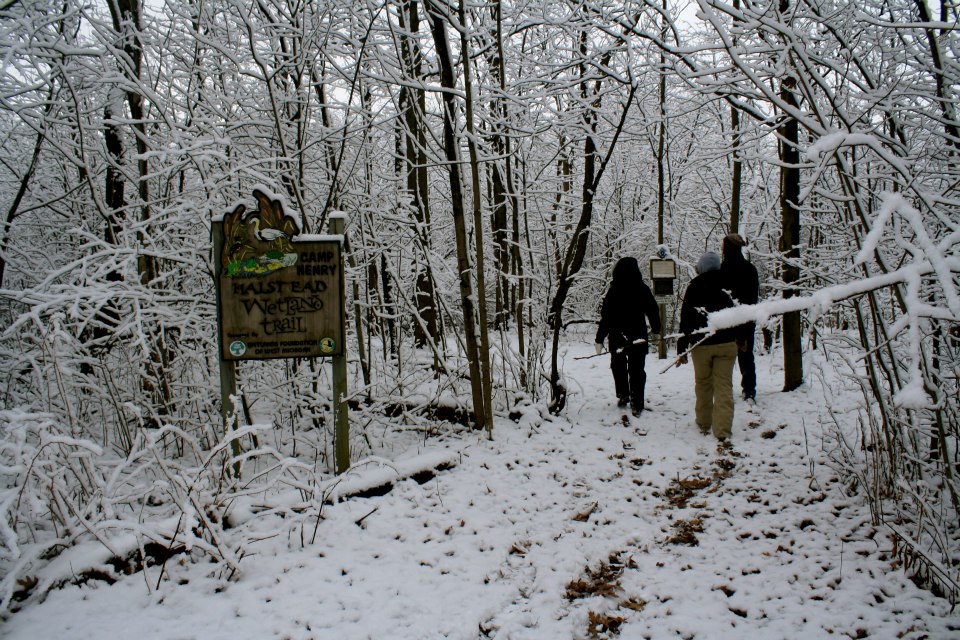 Then, just a few short weeks ago we had our 1st annual Fall Festival, #CHfallfest. At Fall Festival, we had some of the classic camp activities such as climbing the cargo net, outdoor cooking, campfires, chapel, and skit night just to name a few things. We also had a big focus on fall themed activities. We had a great pumpkin scavenger hunt, pumpkin carving, leaf animal art, and a fabulous costume contest. In fact, summer staff member, Molly Peterson's favorite part of Fall Festival was "watching everyone perform skits in their Halloween costumes. Who could forget Penelope the hedgehog's costume or how extremely realistic (and terrifying) Maverick was dressed up as an ape?"
Fellow summer staff member, Rachel Szczytko, recounts her favorite leaf driven memory from Fall Fest. "One of my favorite parts of fall festival was catching leaves before Saturday's dinner. The wind really picked up and everyone jumped around on the deck attempting to get as many as they could- classic camp ingenuity and tons of fun!"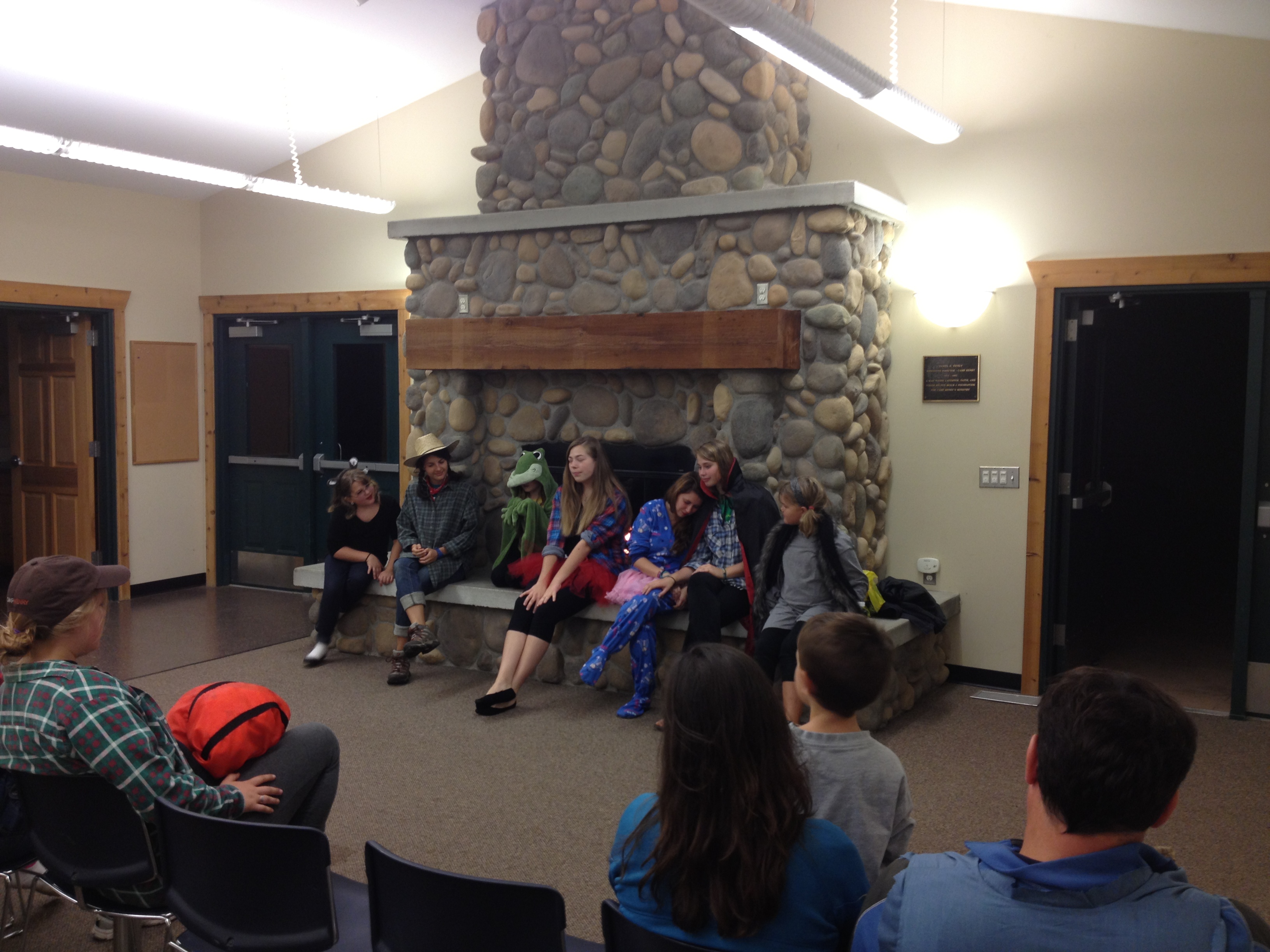 One of the chapels during Fall Festival, Ashleigh talked about the changing colors of season and how trees lose their leaves each year, only to be renewed in the spring time. It was a reminder to us that while things in our life may change or parts of us may get shed off at different times, our roots are constant. And if our roots are in God, we know His love for us will create new things in us, just like spring weather brings new leaves to the trees. This chapel was a great connection back to the 2013 summer camp theme of being Rooted.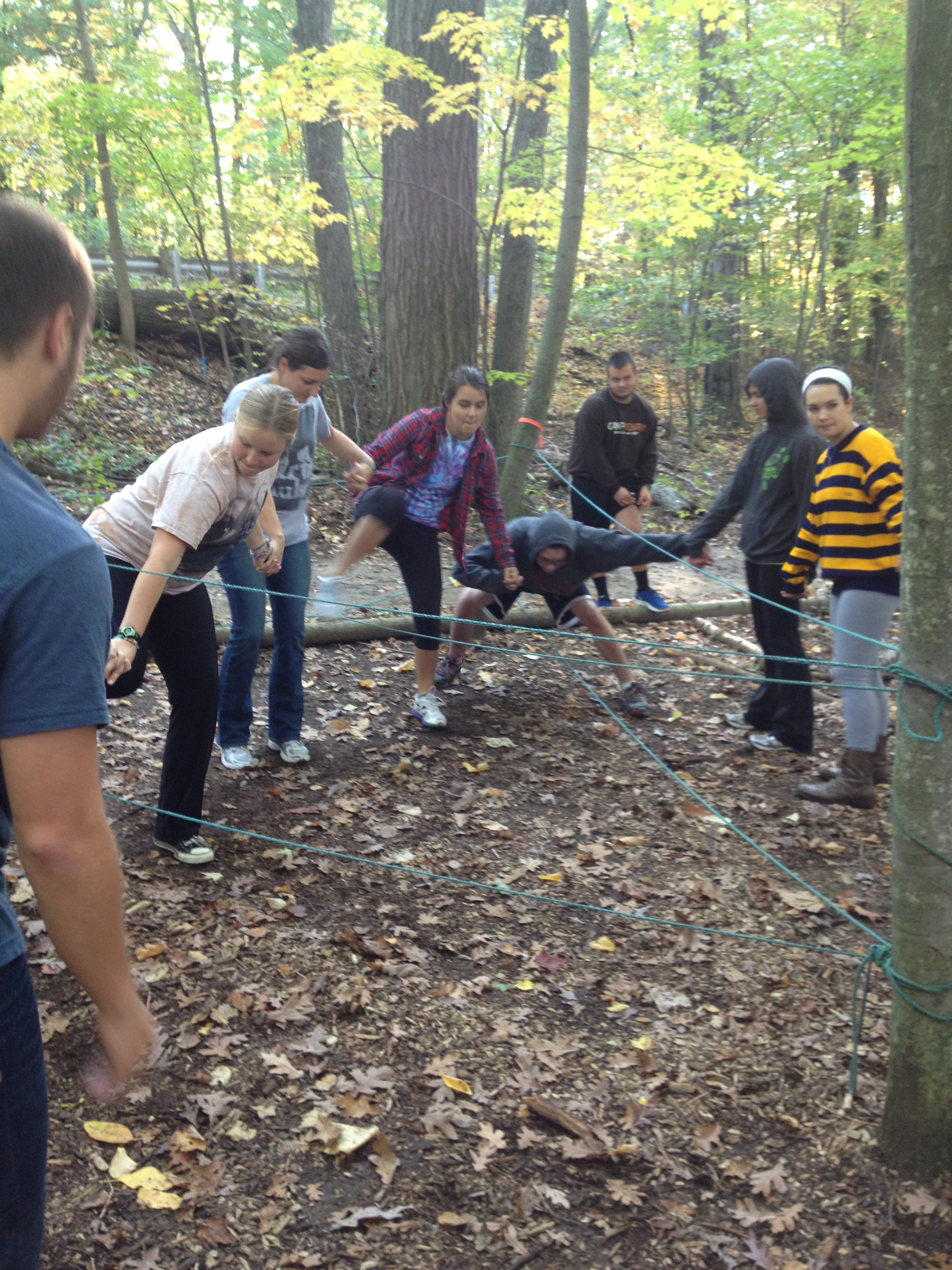 Even with the turning leaves, the weather during Fall Festival was absolutely gorgeous and it allowed us to spend lots of time outdoors including some of our last moments out on the lake canoeing, sailing, and kayaking. A few who were daring enough even went swimming!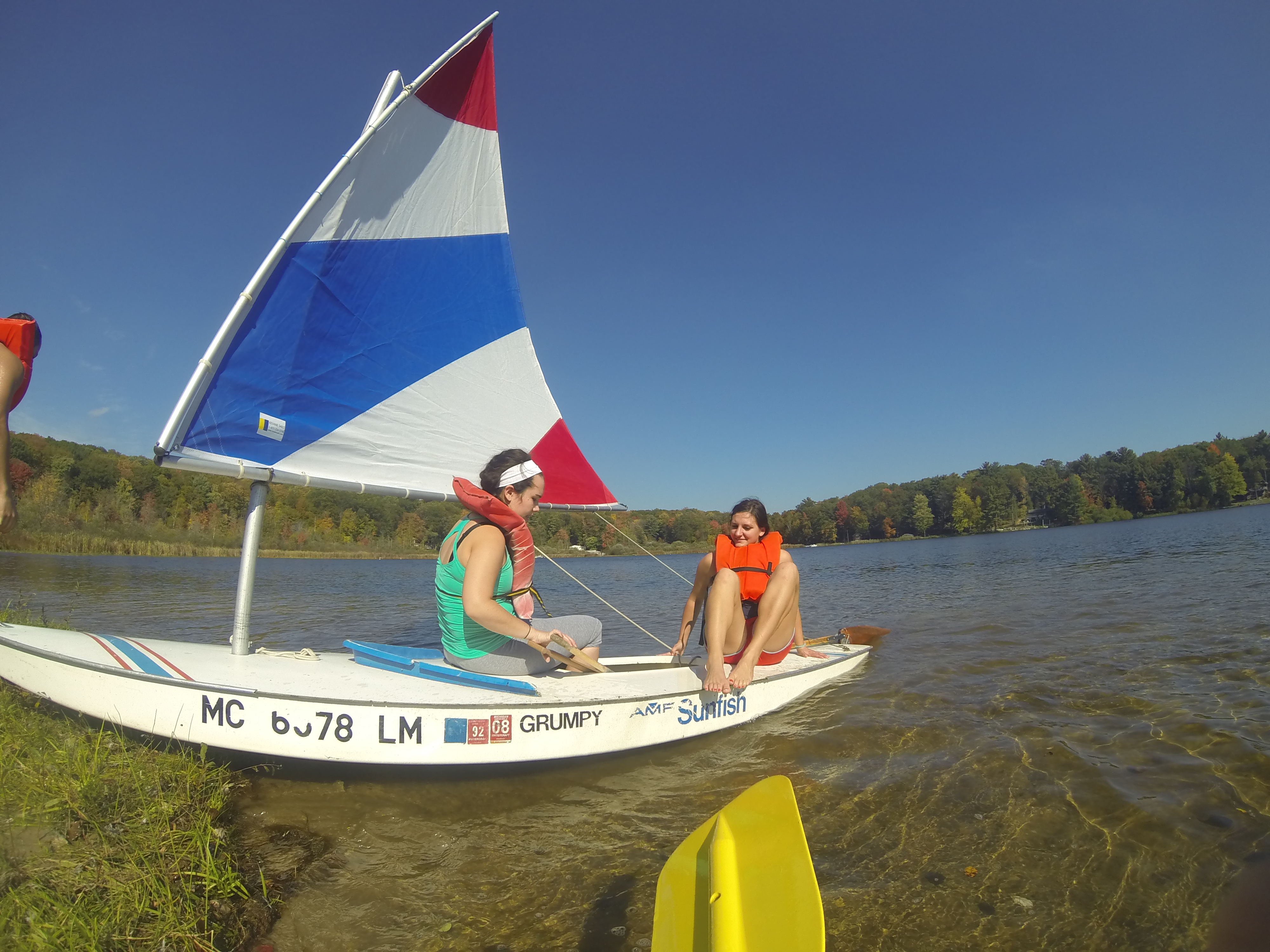 We are now just under 8 weeks out from our 2nd annual New Year's Eve Camp. And we are so thrilled about this event, we have been planning for it since last New Year's Eve Camp! You can expect to see many familiar summer staff faces as well as the return of the Kimball Cup Broomball Tournament! While you are getting excited for this event, feel free to use #CHNYEVE so we can all share in the excitement and anticipation! We will have some of our classic camp activities mixed with a focus on winter and New Year's Eve themed activities, like sledding shenanigans and Camp Henry's very own, unique countdown celebration. It will be a great time to hang out, have a ton of fun, and to look forward to what God has in store for each of us in the New Year.

Come help us ring in 2014 Camp Henry style at New Year's Eve Camp! Bring a friend or two along, bundle up for cold weather fun and sign up for #CHNYEVE! If you attended last year, post a picture or two on Facebook, Instagram or Twitter with the hashtag #CHNYEVE, we would love to share in your memories!"
Happy Trails!
Elizabeth