Items filtered by date: February 2016
This year's theme is Go and Do and as we are gearing up for the summer, we can't wait til then to share this story with you. If you haven't seen the Go and Do Theme Launch video, watch it now. We asked staff members to share someone in their life that inspires them to be the best version of themselves and their answers ranged from their parents to their coach to their high school janitor. The main goal of this video was to show everyone that you don't have to be famous or rich or perfect, you can be you and share the love through your actions and words. Grace is a camper with an inspirational story and because she is so modest about her actions and words, when we caught wind of what she's been up to, we knew we had to share with you.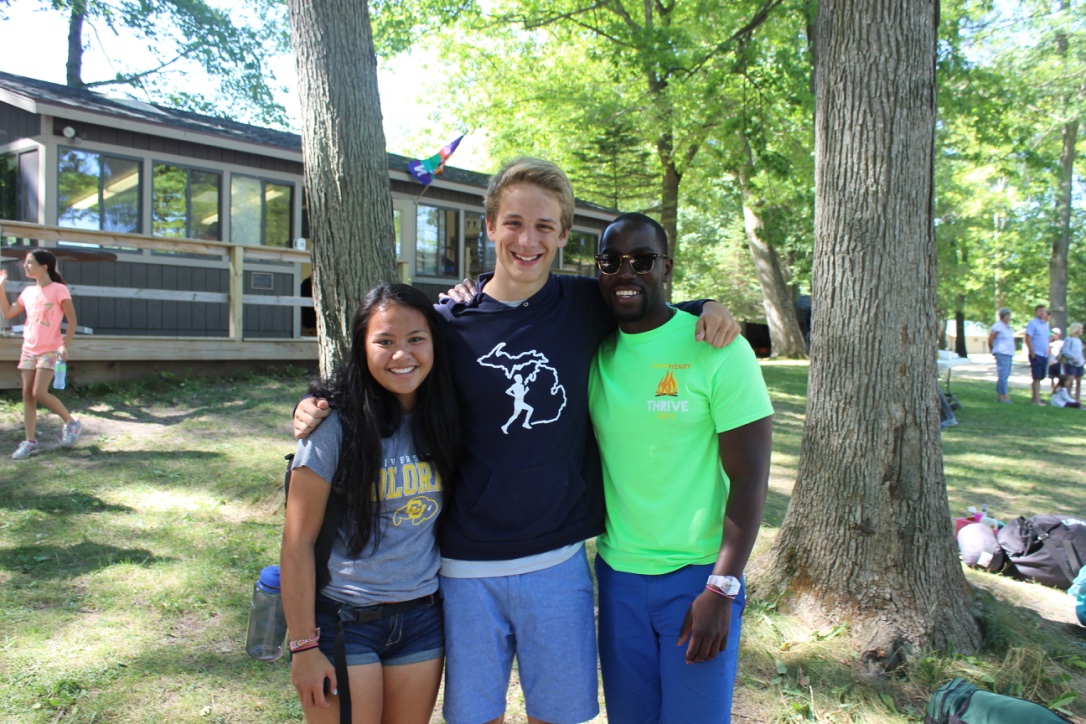 Year round staff member, Erica, a native California, went home over winter holidays to visit her family and the Hotalings (In case you missed it, we interviewed Kenny and Kelly Hotaling back in February). While at the Hotalings, she had the opportunity to watch their two older daughters play in a high school soccer match and was surprised to learn that Grace was not playing soccer that season. When she asked why Grace wasn't playing, she discovered what Grace was doing instead. Here's how Grace tells it.
"In August of 2015, my sister's seventh grade school basketball team was in need of a coach. My father gave me the idea of becoming the coach for the team. After long conversations with both of my parents, I decided to apply for the position at the end of the month. About two and a half months later, I was called into the school principle's office to discuss my application. Since I am a minor they couldn't hire me due to liabilities. However, they allowed me to partner up with another coach in order to work with primarily the seventh grade team. I had to make the decision of coaching or playing soccer. In the end, I chose what I loved to do. Coaching has been one of the greatest experiences of my life."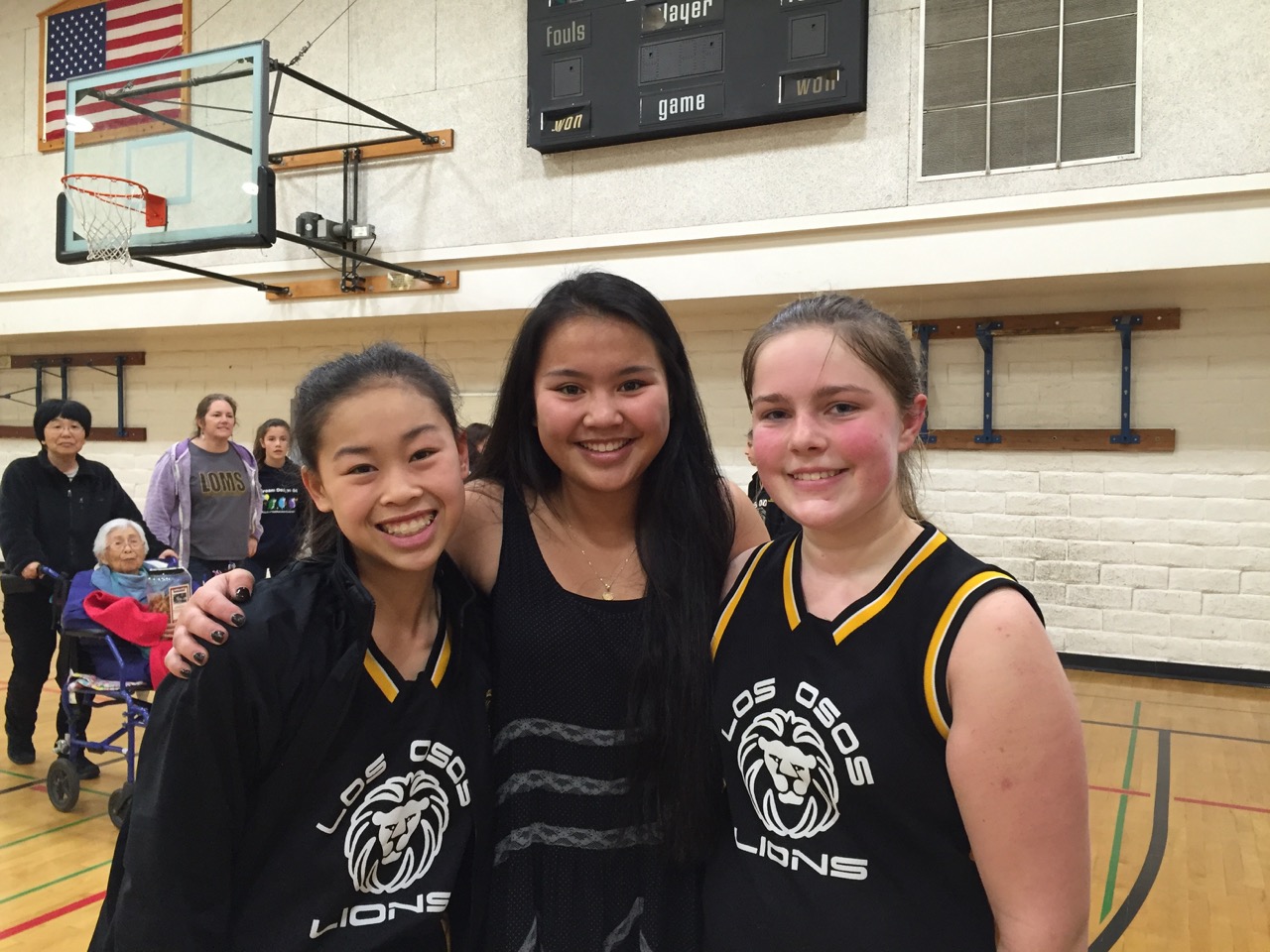 If you didn't catch it through all of Grace's humble words, she volunteered to coach her younger sister's basketball team so that they could play. Grace is a junior in high school; she has all the typical time demands you would expect for a junior in high school and she added coaching to her plate. In addition to growing her coaching experience, she also learned time management, as she had to keep everything balanced.
The hardest part of coaching was "the parents and managing my time efficiently during the school week. When I was not doing homework, most of my free time was spent planning practices, sending weekly schedules to parents, contacting the athletic director, researching new game plays, or meeting with the captains to reflect on the previous week of basketball." She dove right in and took her coaching position seriously and commanded herself in a professional manner by keeping communication lines open with all involved with the team.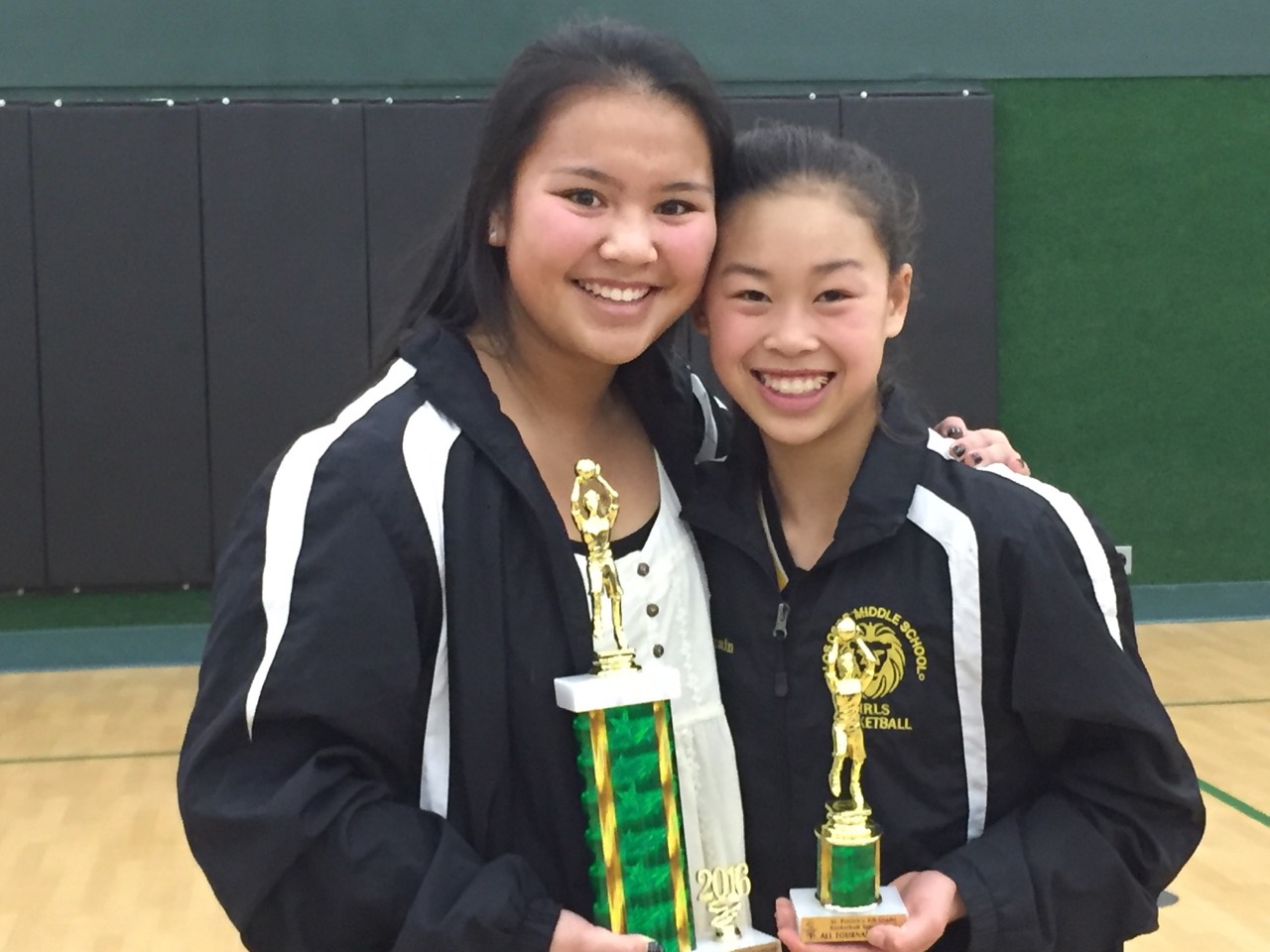 Throughout the season there were highlights that included obtaining second place in their first tournament of the season and later in the season, playing the same team three times, with three over times, and taking first in their home tournament. The overall highlight for Grace as the coach was getting to "see my kids grow as basketball players and develop a true passion for the sport."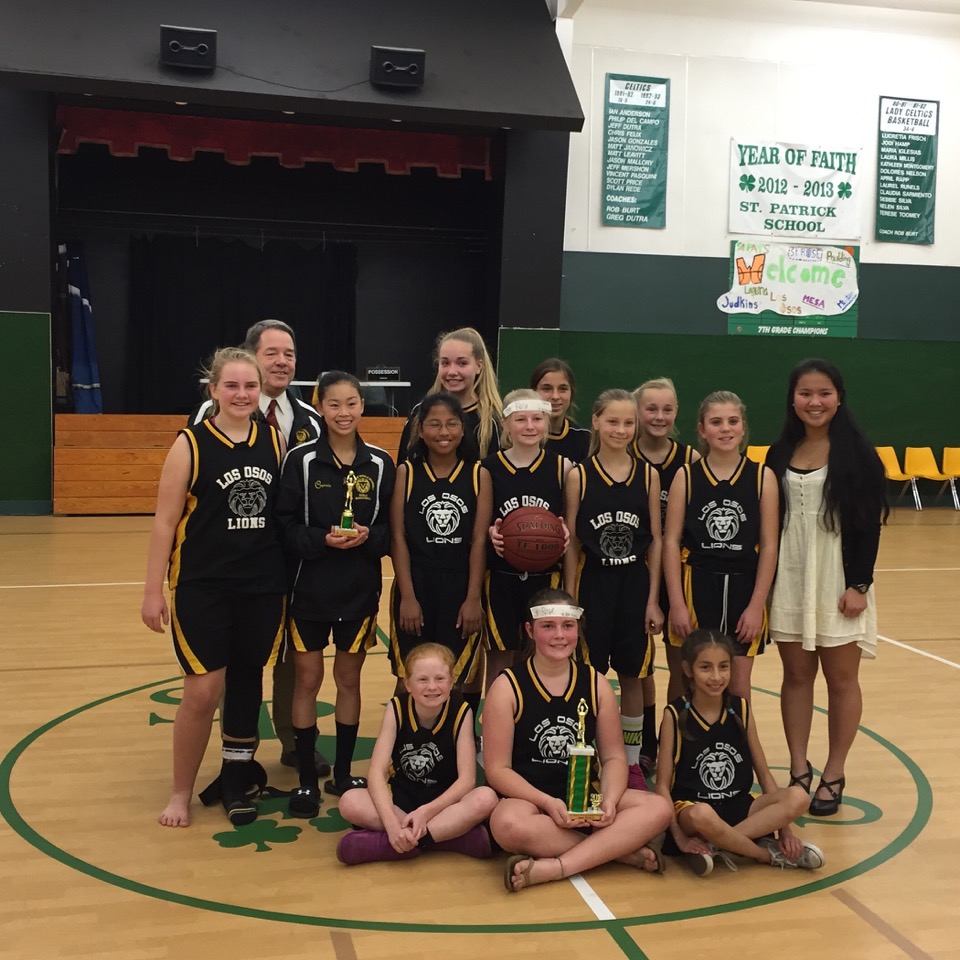 The season was not without some adversity for Grace as a coach. There were parents who voiced concerns over her age and inexperience as a coach to the athletic director who shared these with Grace and helped her overcome them. She certainly ended the season with a record to prove their concerns wrong with 19 wins and only 4 losses.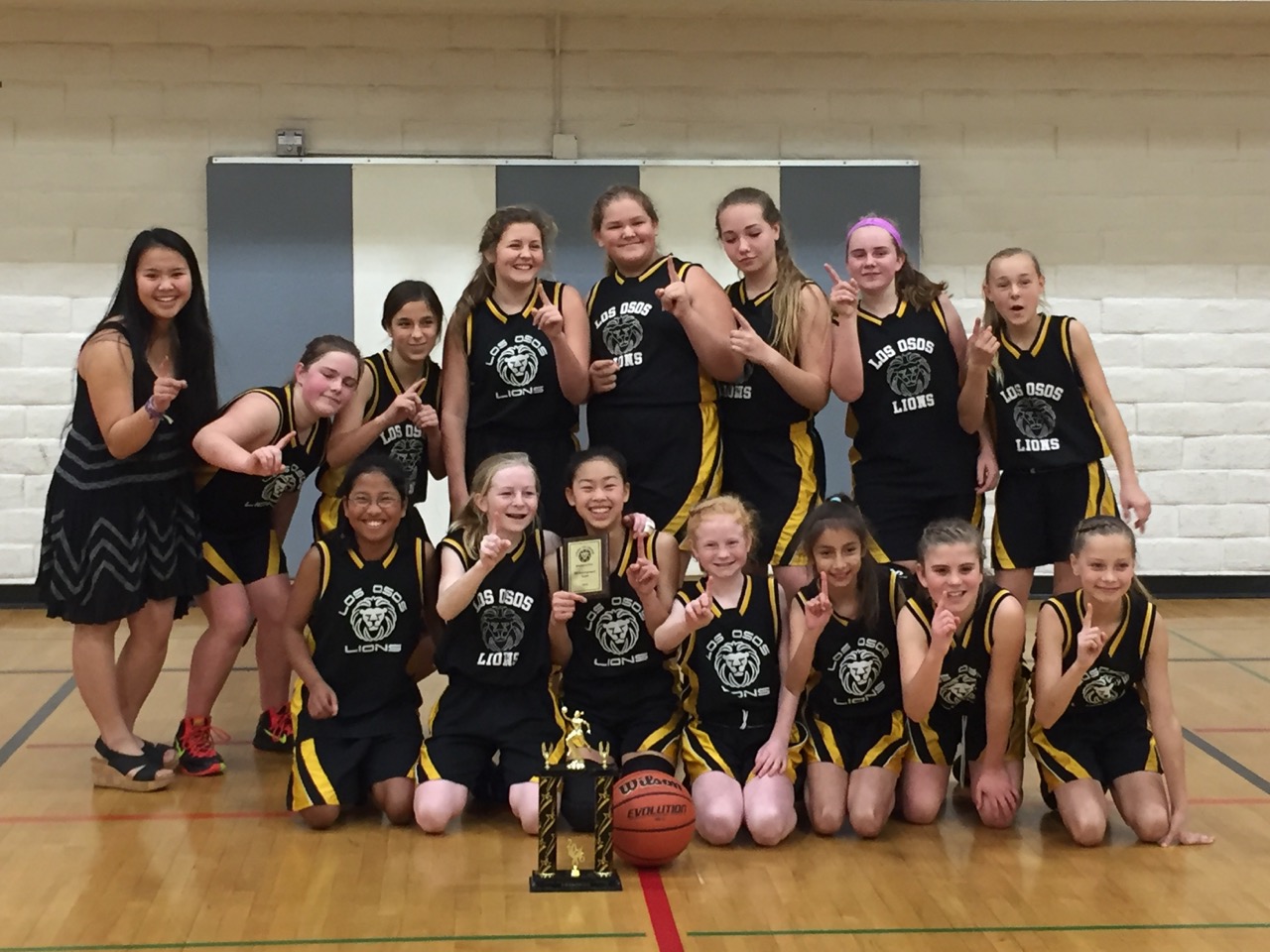 Grace stepped up and took the initiative when her younger sister and schoolmates needed help and despite the challenges of being only a junior in high school, she didn't let that stop her from doing a bang up job, taking responsibility for the team and players, and coaching them to the very best of her abilities. Here's what she learned and hopes for the future.
"I have learned that there are always going to be people who will try take you down but you must develop a tough skin and continue to persevere through. I have also learned that each kid is special in their own way and contributes to the team differently. It was a pleasure getting to form a different relationship with each of my 16 kids through the season. If I have the opportunity to coach my group of kids again in the upcoming year, the probability of me taking the position is high. I hope to continue coaching throughout my life because it is an unforgettable experience."
We hope you found this story as encouraging and inspiring as we did. Go and Do like Grace, who sacrificed her soccer season to coach basketball for her younger sister. Go and Do like Grace, who put others before herself. Go and Do like Grace, who overcame challenges with a positive attitude.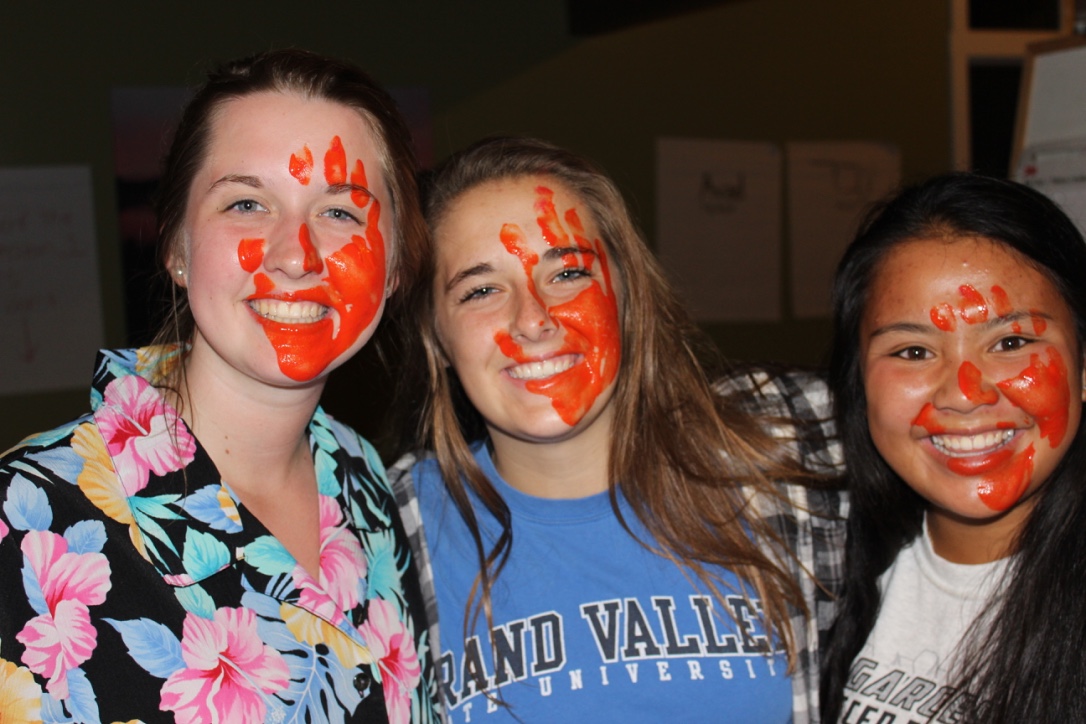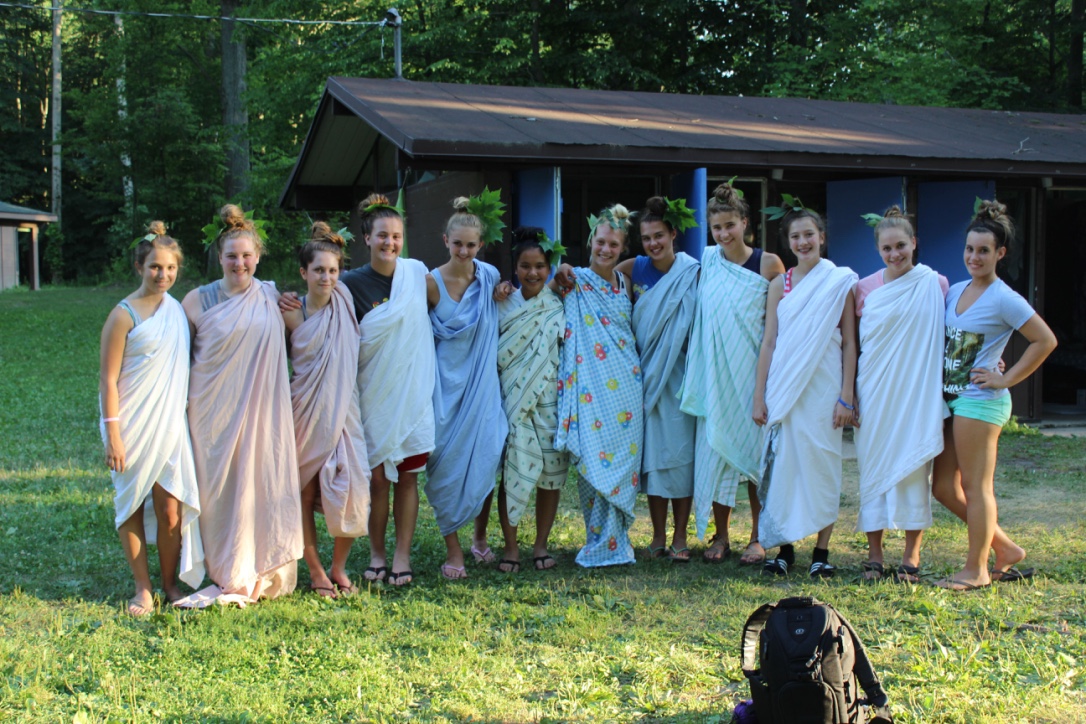 Grace is a Cali Kid. She was one of the first campers to come to Camp Henry from the Golden State 5 years ago at the request of the Hotaling kids.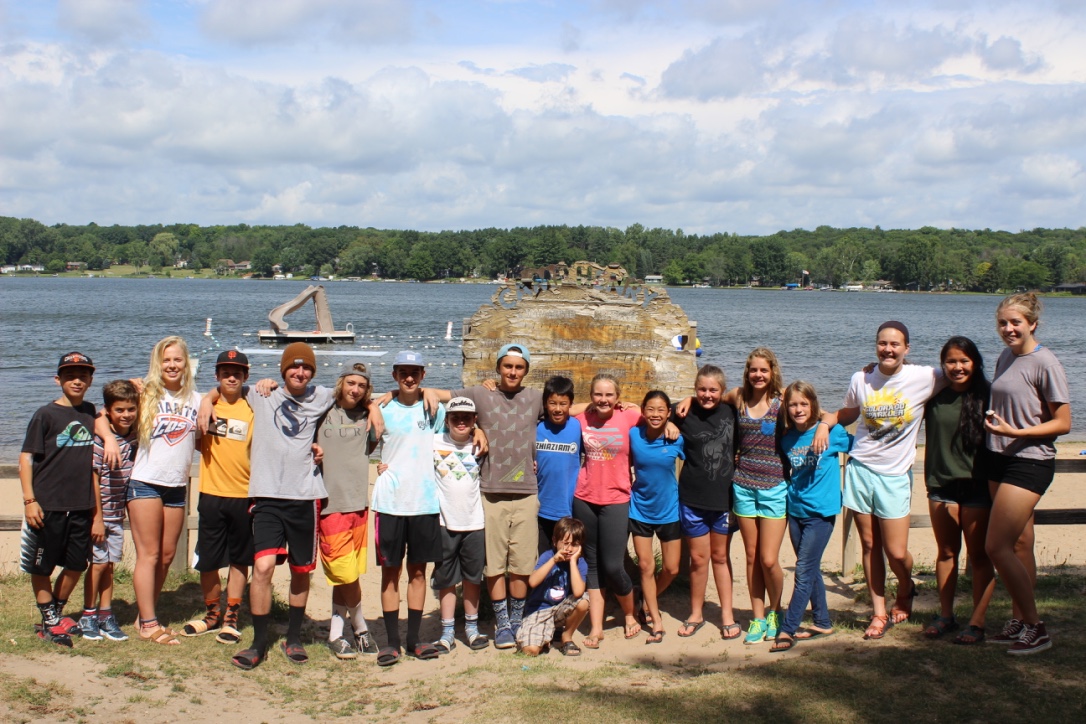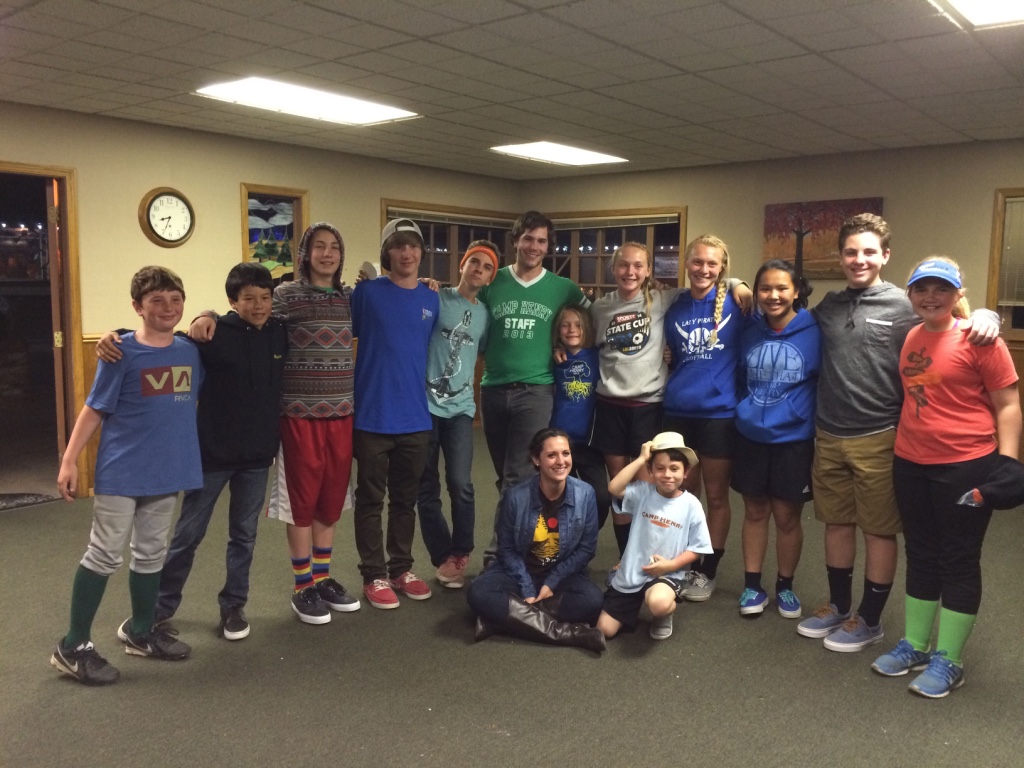 Grace loves so much about Camp Henry and over the last 5 summers she has accumulated many camp favorites. PJ Sing, grilled cheese and grape jelly sandwiches, the Dining Hall, being rooted, and sacred ceremony, just to name a few. She enjoys being an ambassador for Camp Henry in her home state and loves being apart of the Cali Kids crew. She says, "it's interesting to see the Camp side versus the California/school side of each California kid. Generally at Camp, everyone is more enthusiastic, energetic, and friendly to everyone they encounter. I see a majority of the California Kids at the high school and a few of the younger kids everyday during practice, since I coach them in basketball."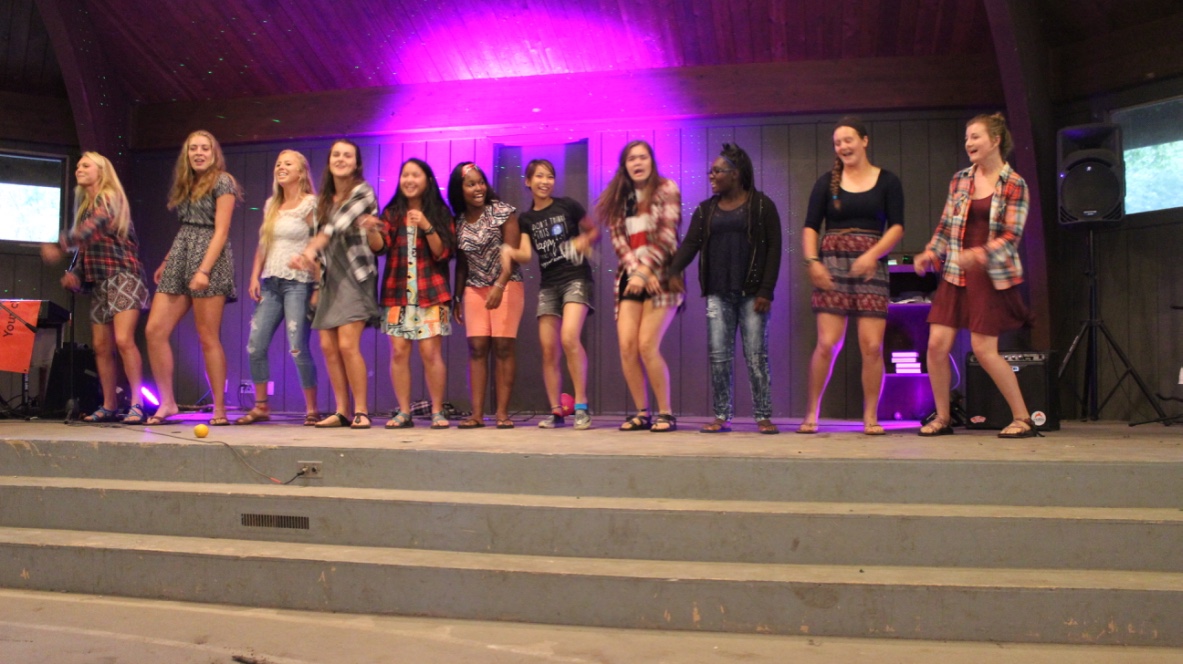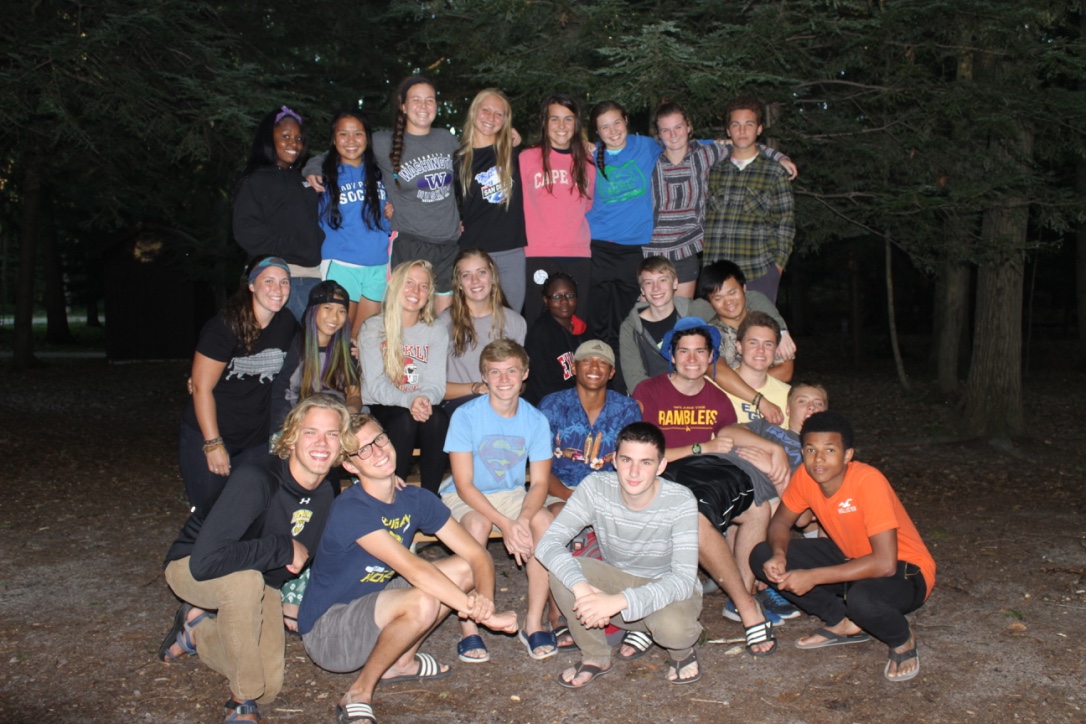 Grace has a plethora of talents and interests including cooking, baking, playing musical instruments, crafting, running, swimming, hiking, and photography. She hopes to someday join the Camp Henry staff as a counselor and maybe even lend her fantastic photography skills full time as Camp photography/videography person during the summer! Her greatest hope for Camp Henry is for it to expand so that more kids can experience this freeing and impactful place.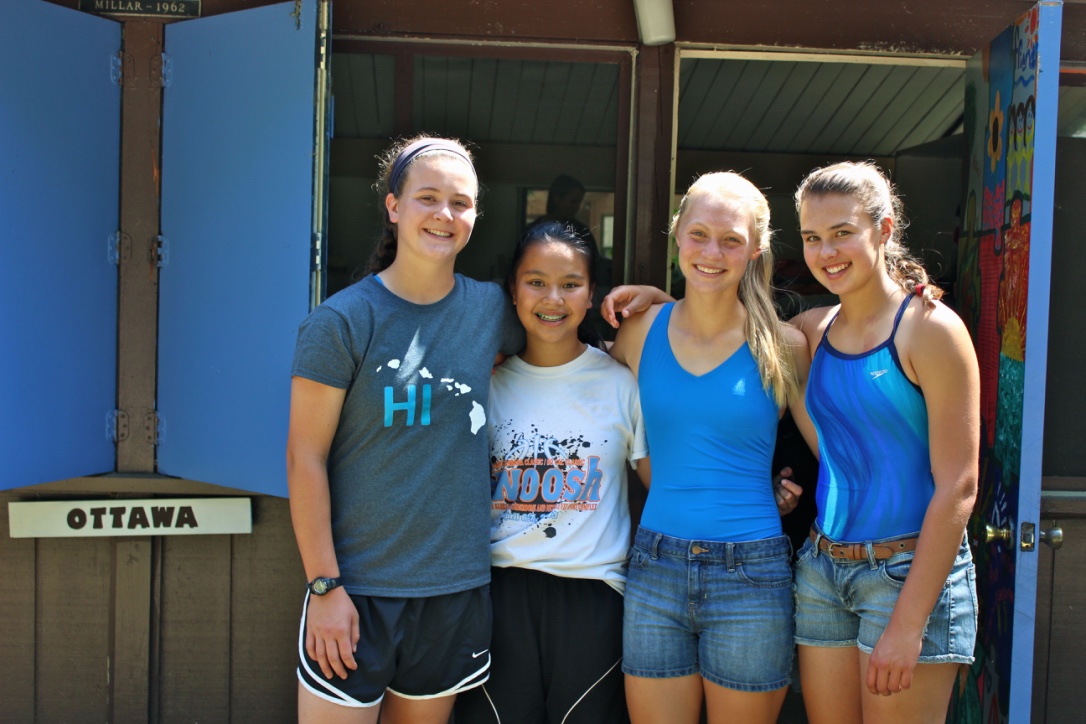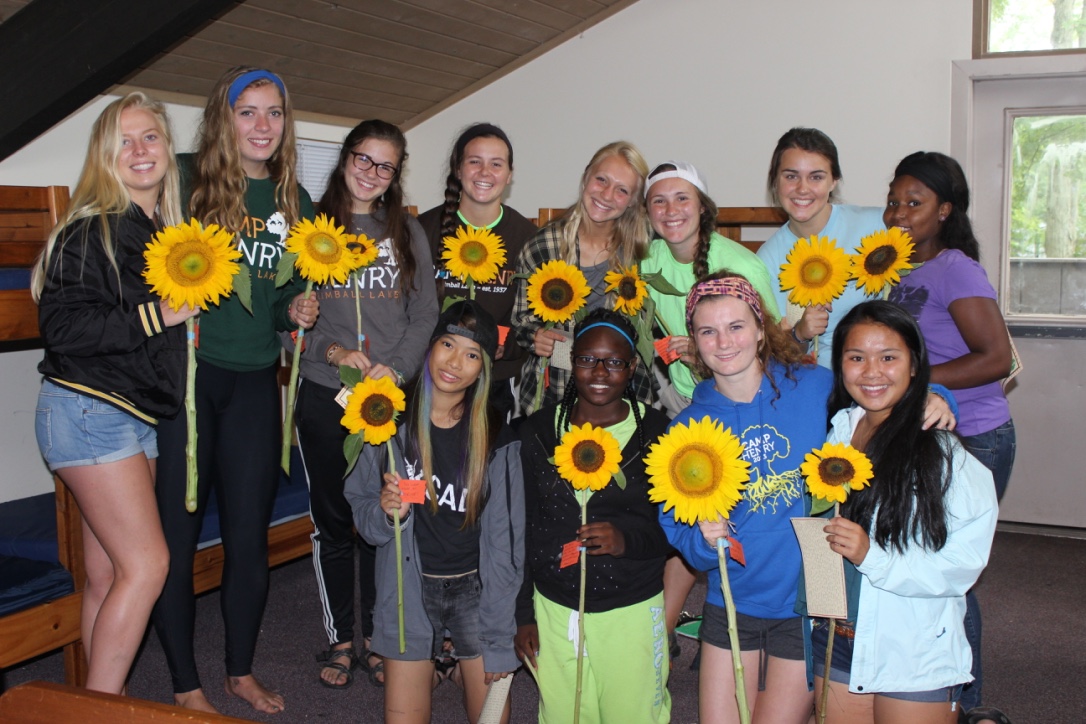 If you know of someone who is connected to camp, be it camper, staffer, alum, who has a story you find inspirational that makes you want to Go and Do just like them, send us an email! We'd love to hear it!
February 2016 flew by and while it may not be the most active of months here at Camp Henry, we certainly had our share of new and exciting events. We celebrated I Heart Camp Day on February 1st before we headed out to the 2nd Camp Henry LIVE! Event of 2016 at Muskegon Winter Sports Complex. It was our first time hosting a LIVE! Event out there and the crew that came out had a blast on the trails, ice skating and cross country skiing.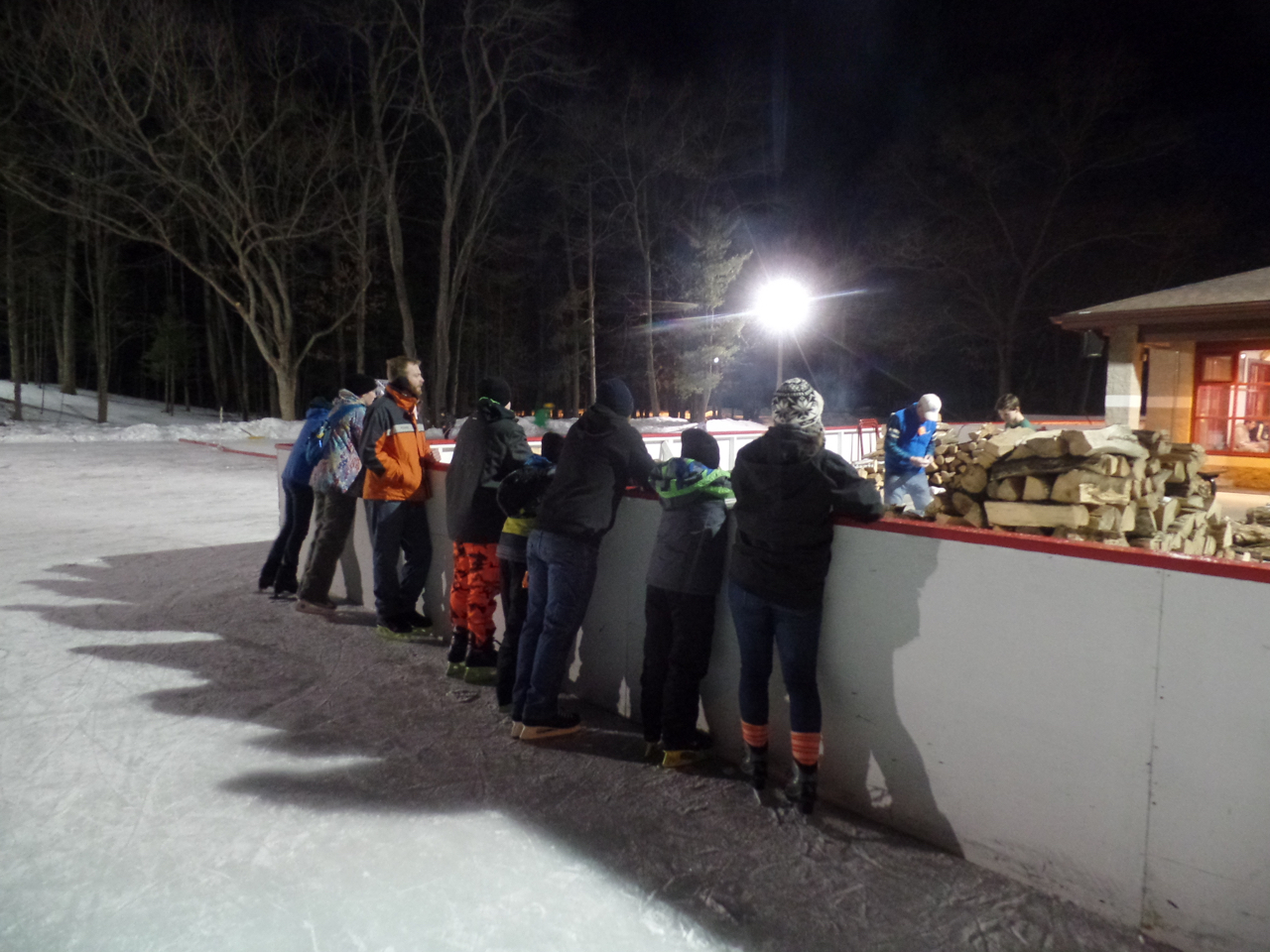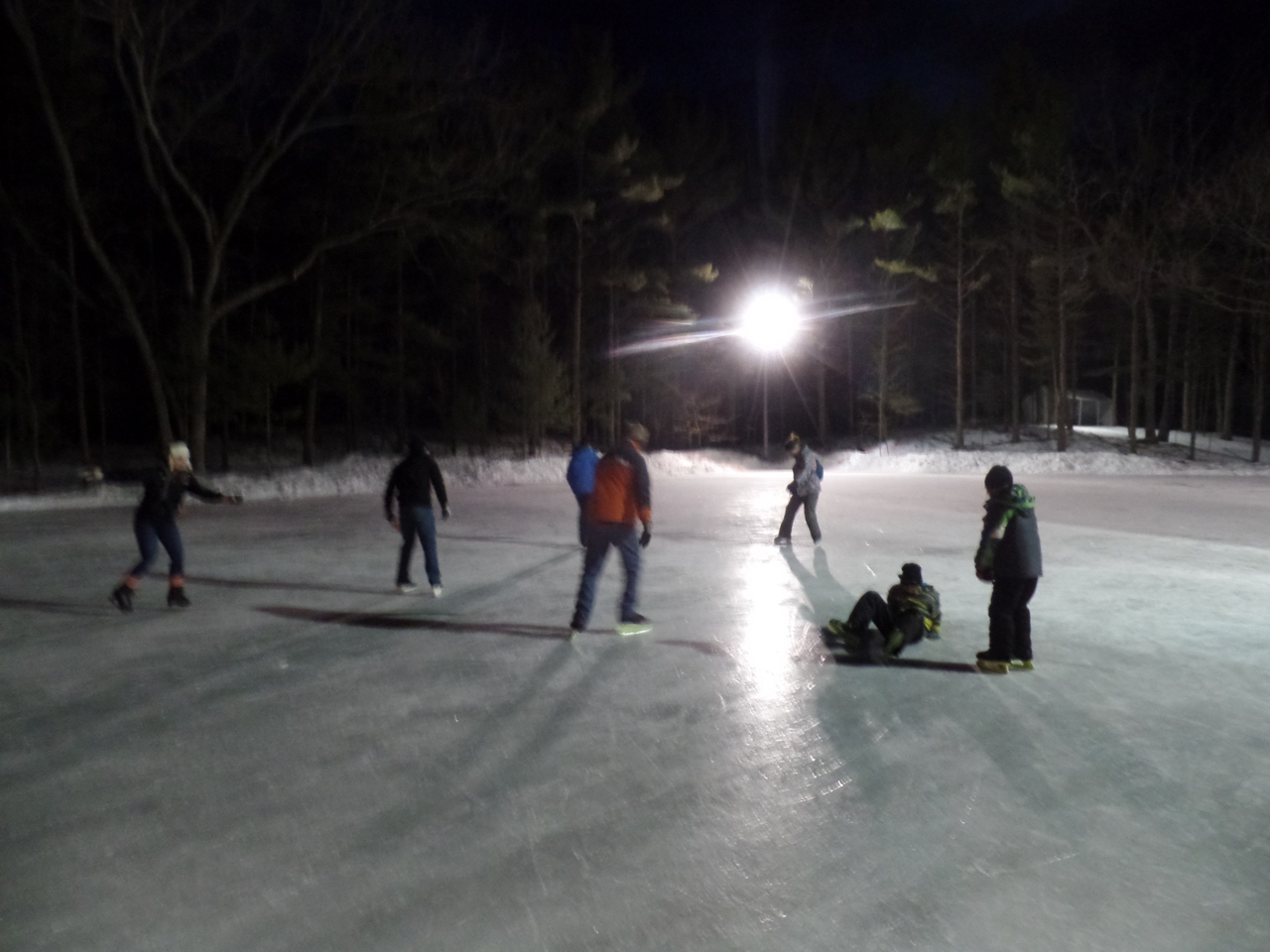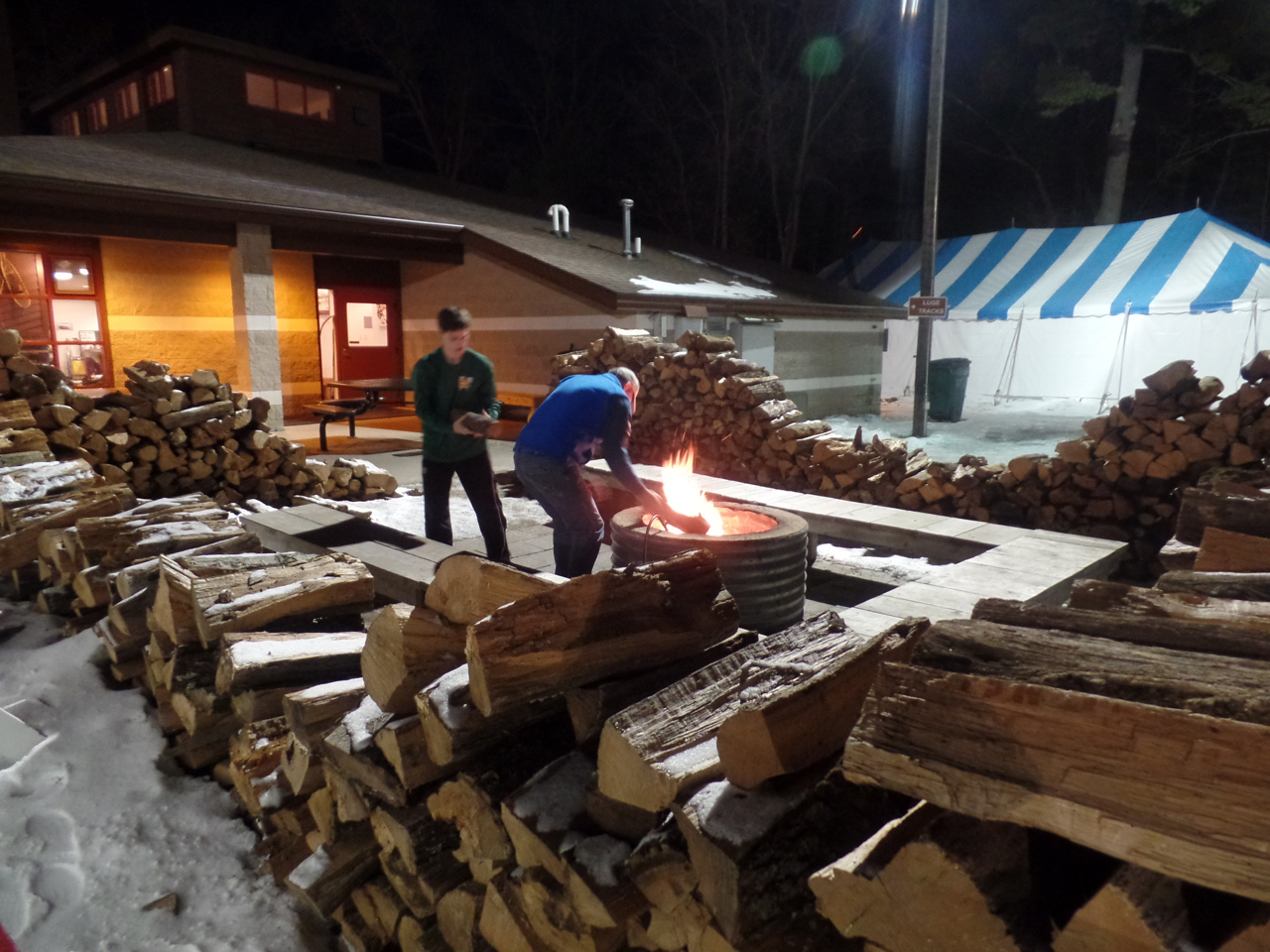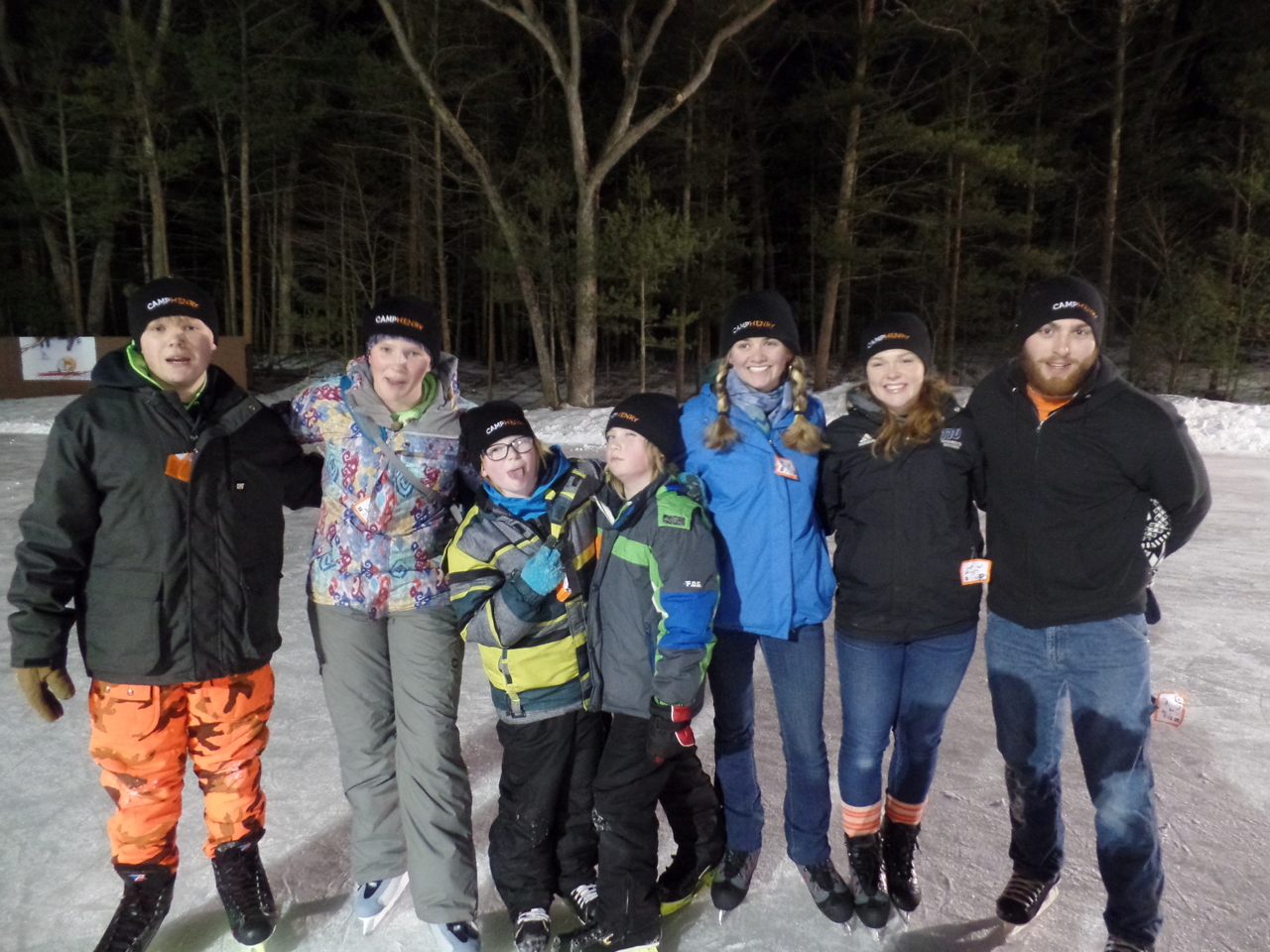 On February 20th and 26th, we hosted two Work Days where several folks volunteered their time to help build new Dining Hall tables and benches. With the Dining Hall renovation and expansion, we need more tables and benches to fill the expansion area and allow us to seat up to 300 people. The new tables and benches are modeled after the style of the exisiting ones. Many thanks to those who came out and lent a hand and their time with this project. Join us for our March Work Day on March 11th from 1 pm - 6:30 pm.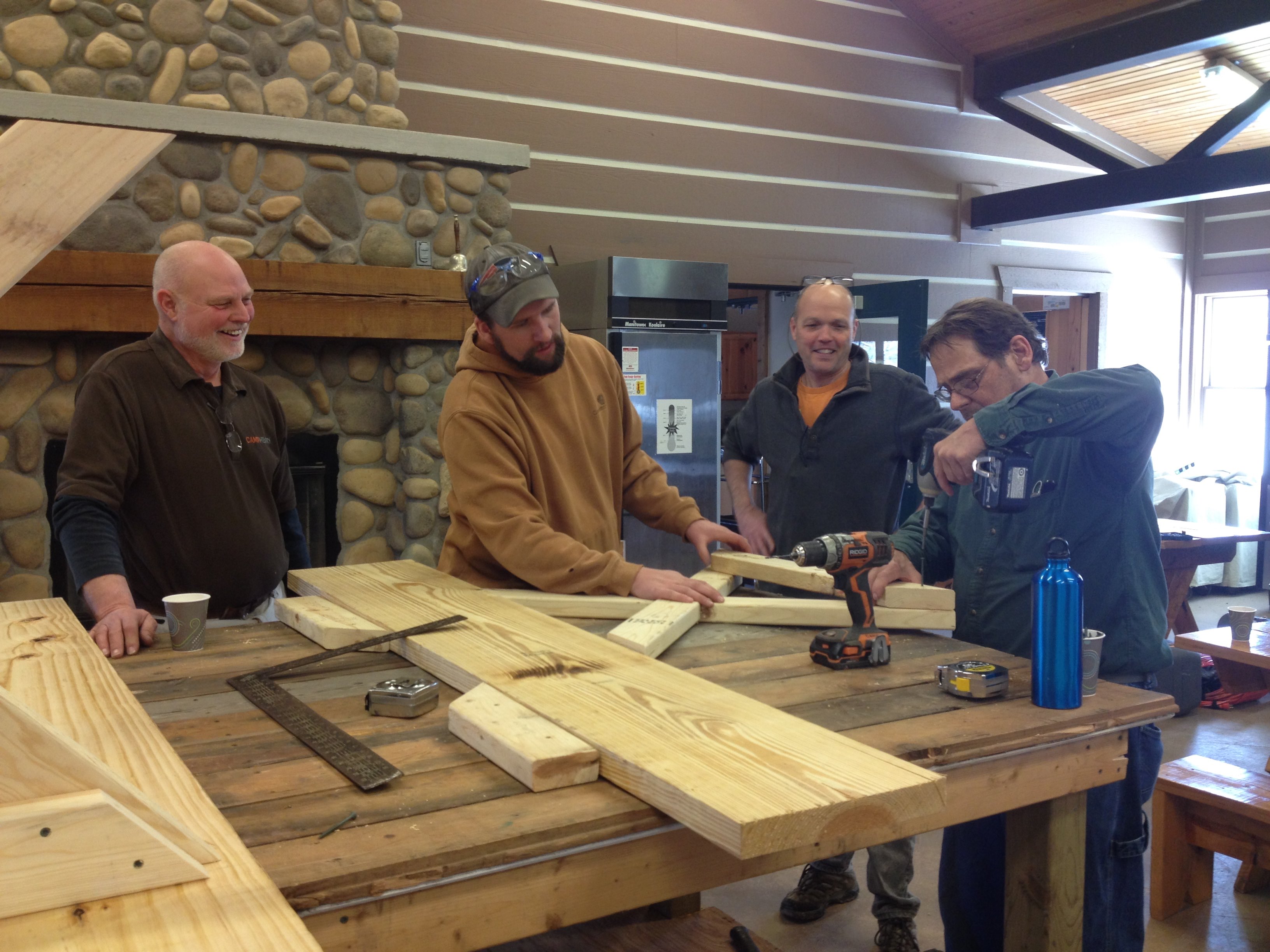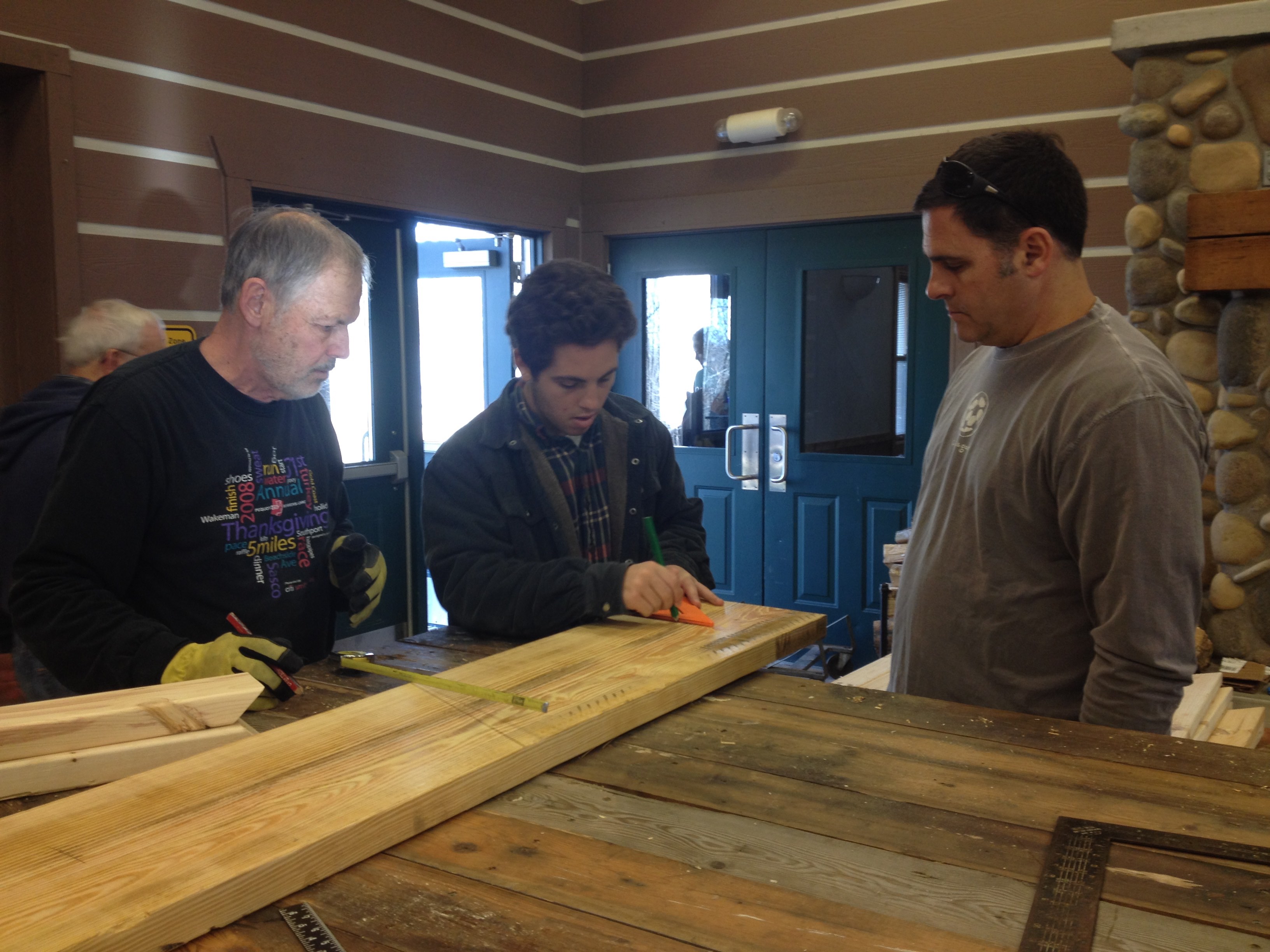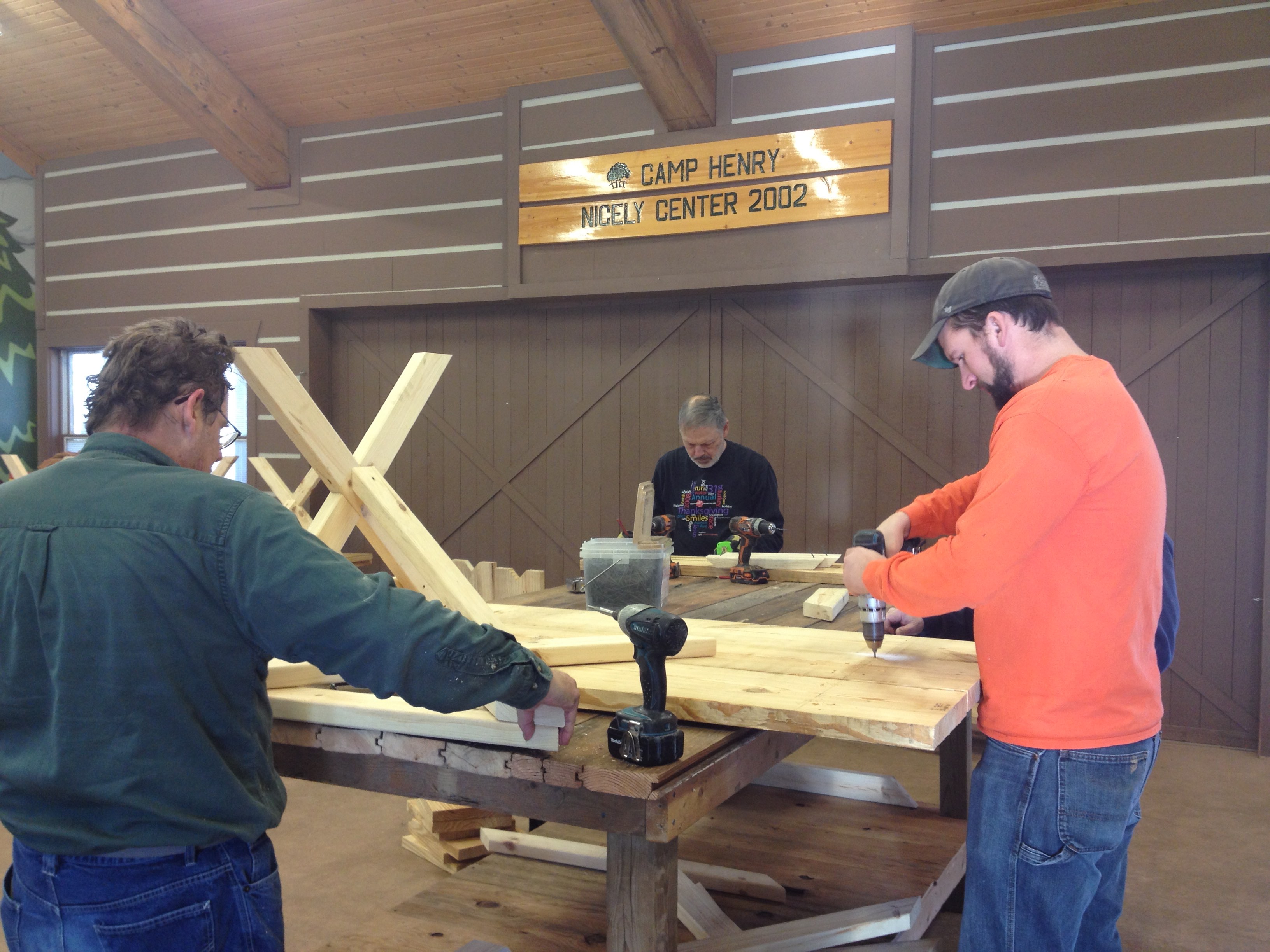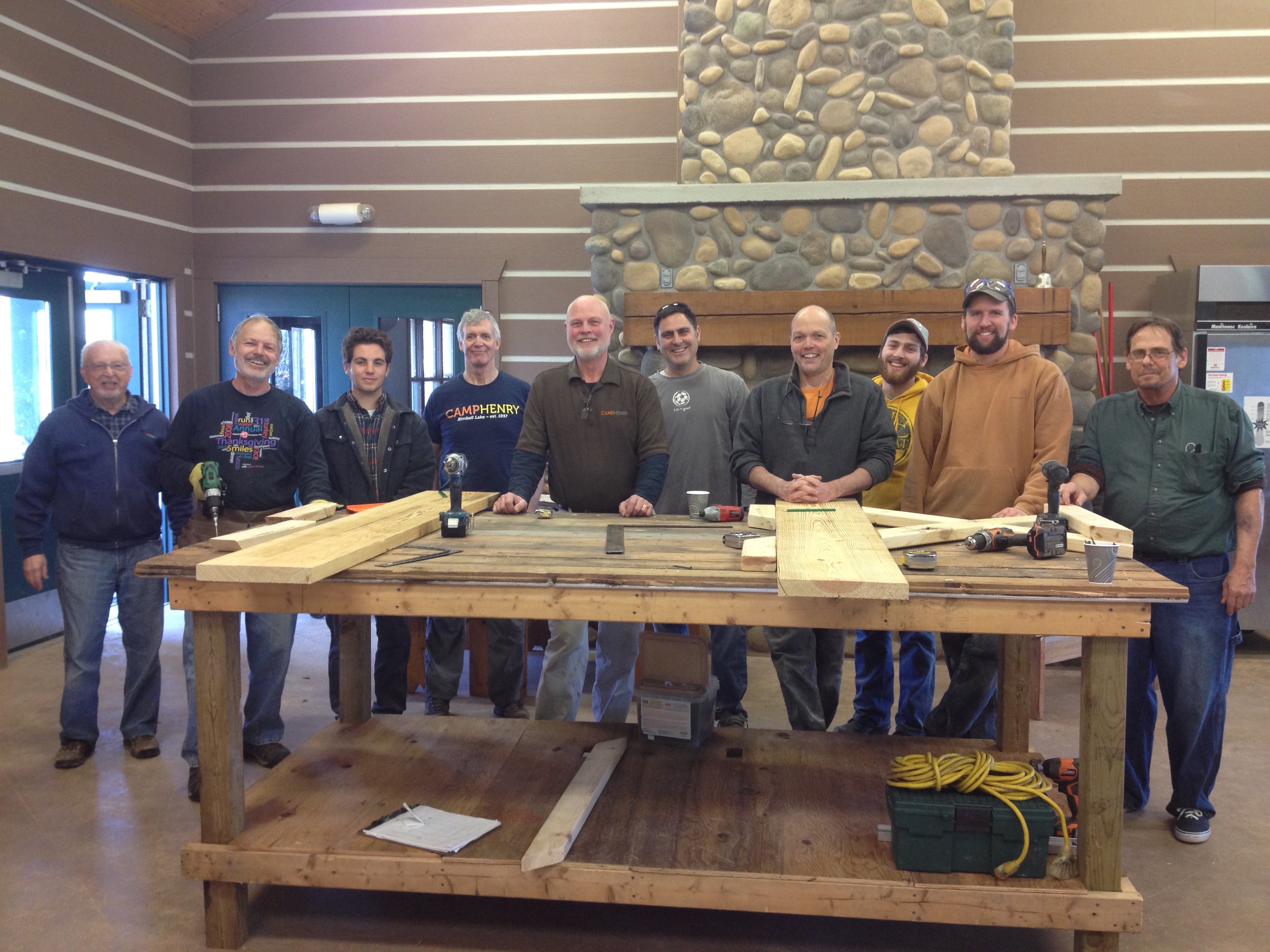 Speaking of the Dining Hall, construction is progressing nicely and it's exciting to see the new profile take shape. The new chimney is almost complete and all the plumbing and electrical is coming along. New kitchen equipment is already getting ready for installation, like the new walk in cooler and freezer. And the hoods that go above the stove, ovens, and grill for ventilation are also on site and being prepped for installation. Idema Theater is also seeing big changes in its renovation as the Giant Hydrallic door frames have been installed and are awaiting their windows and siding.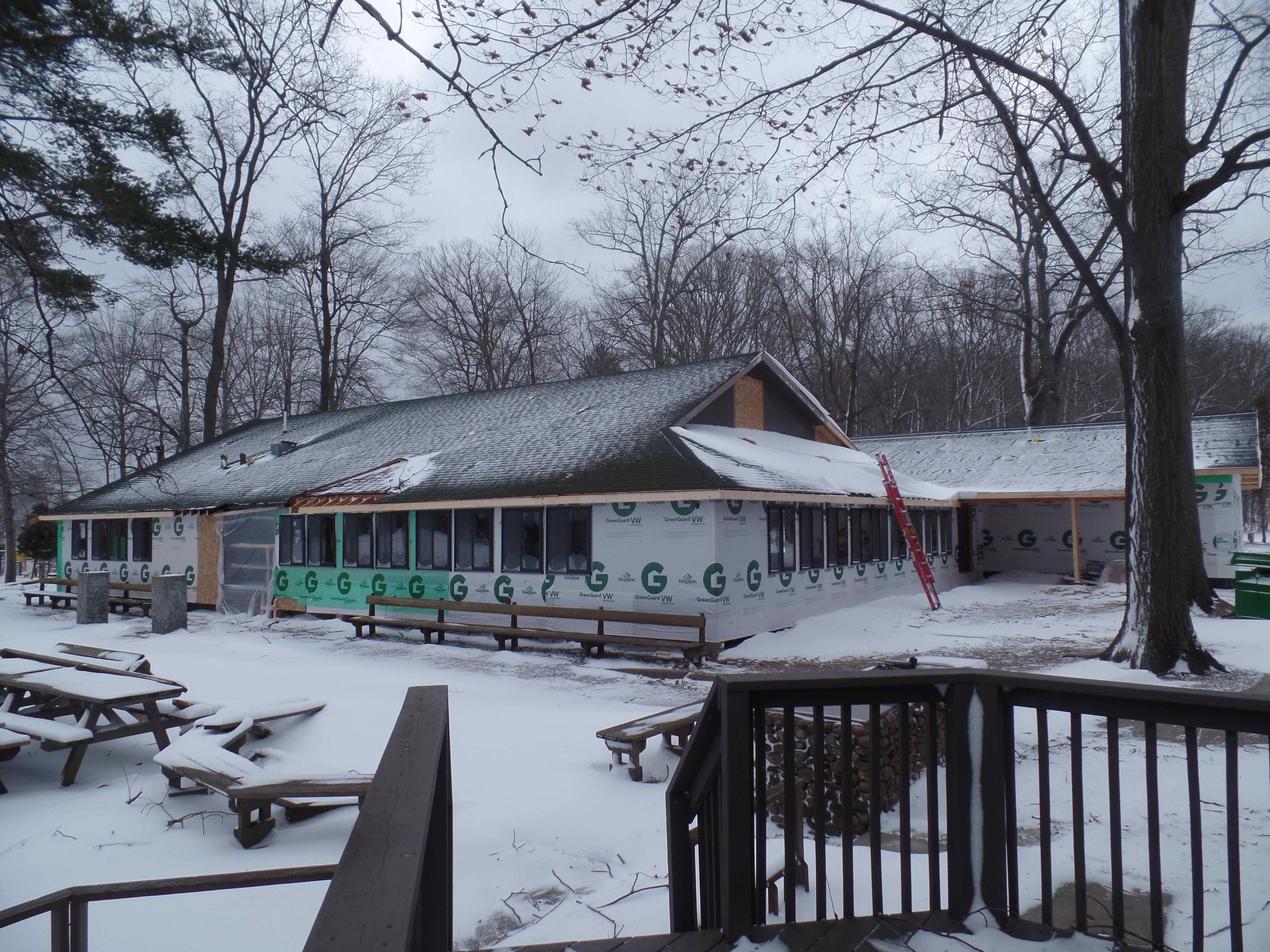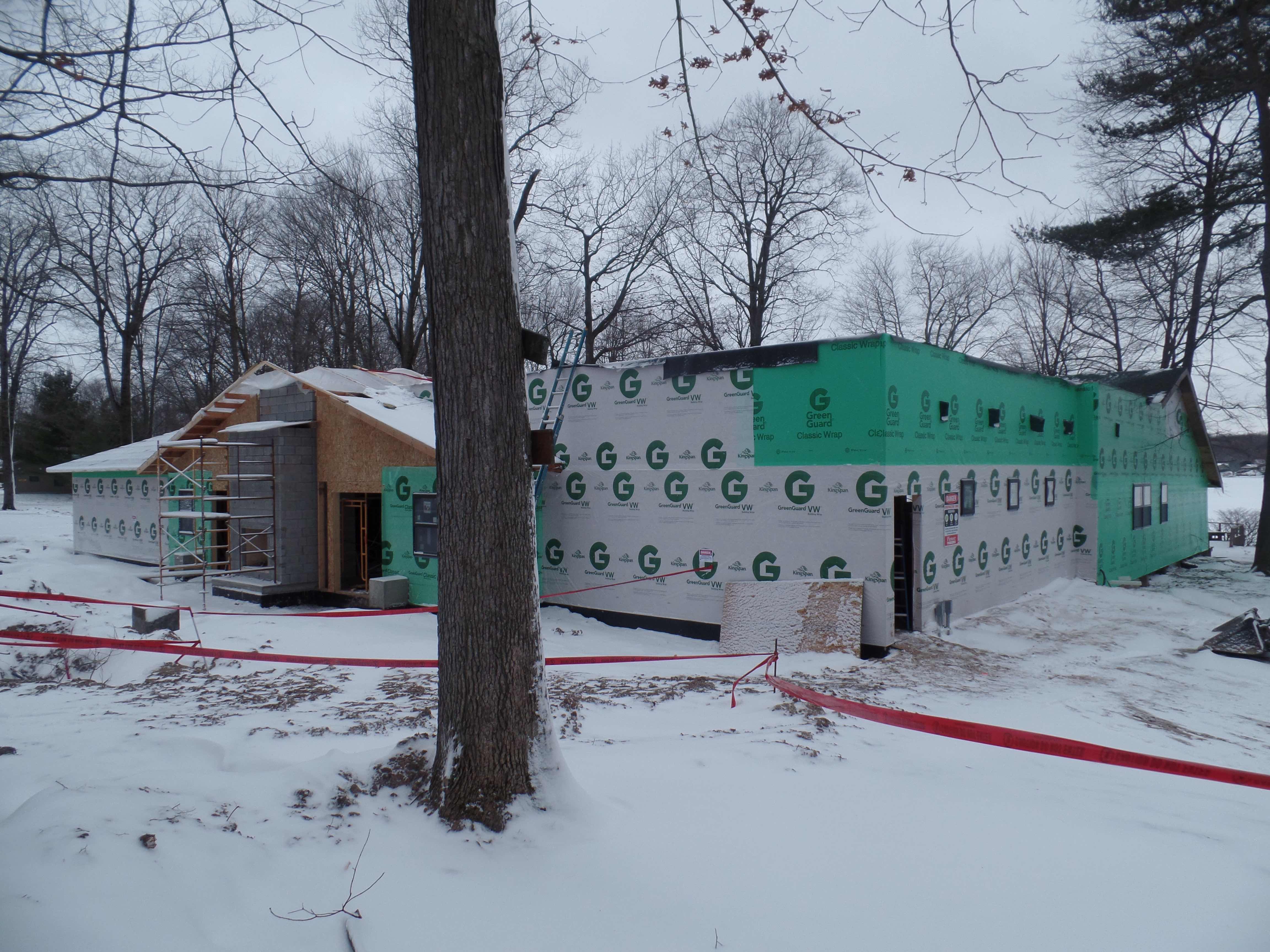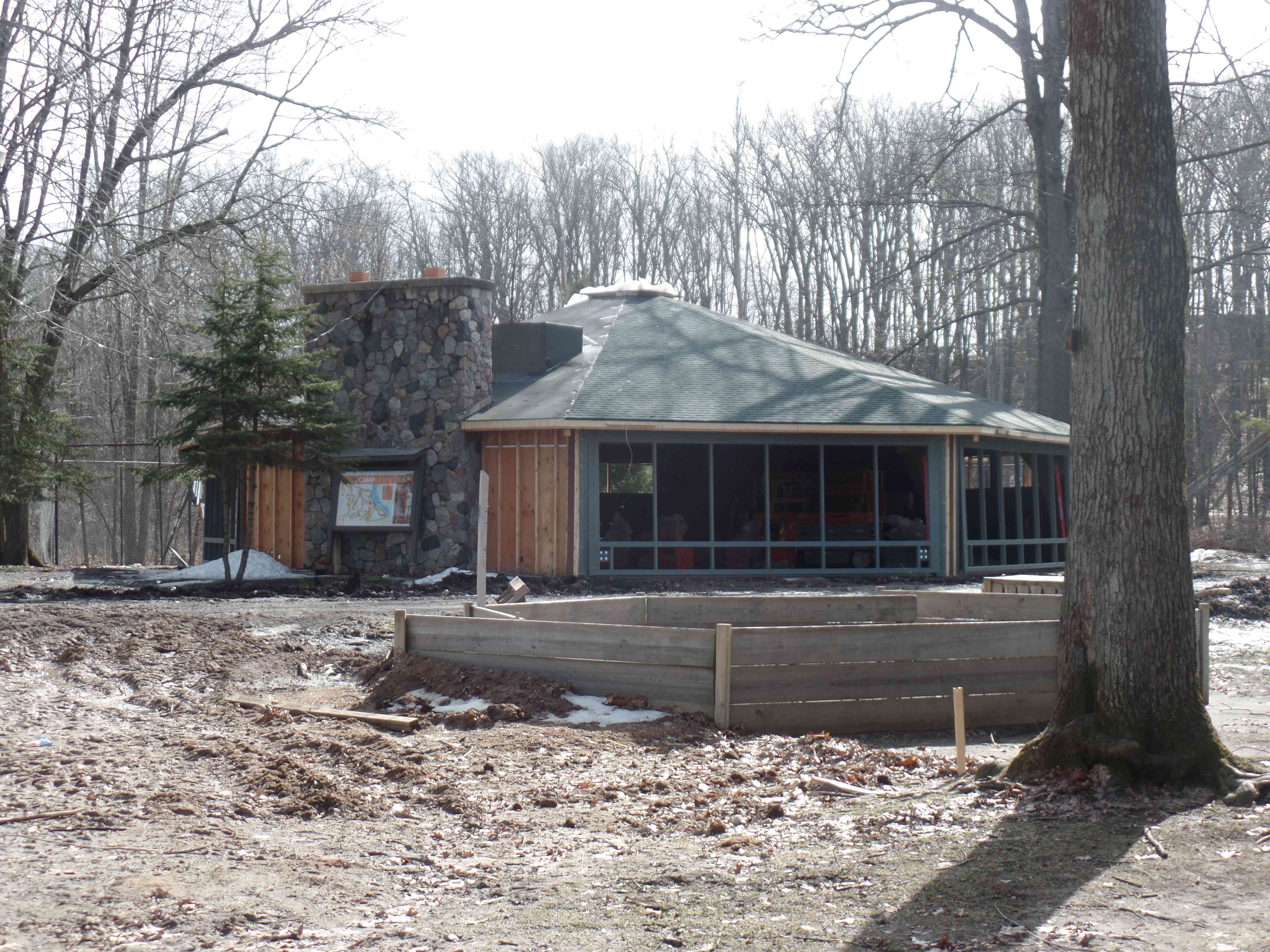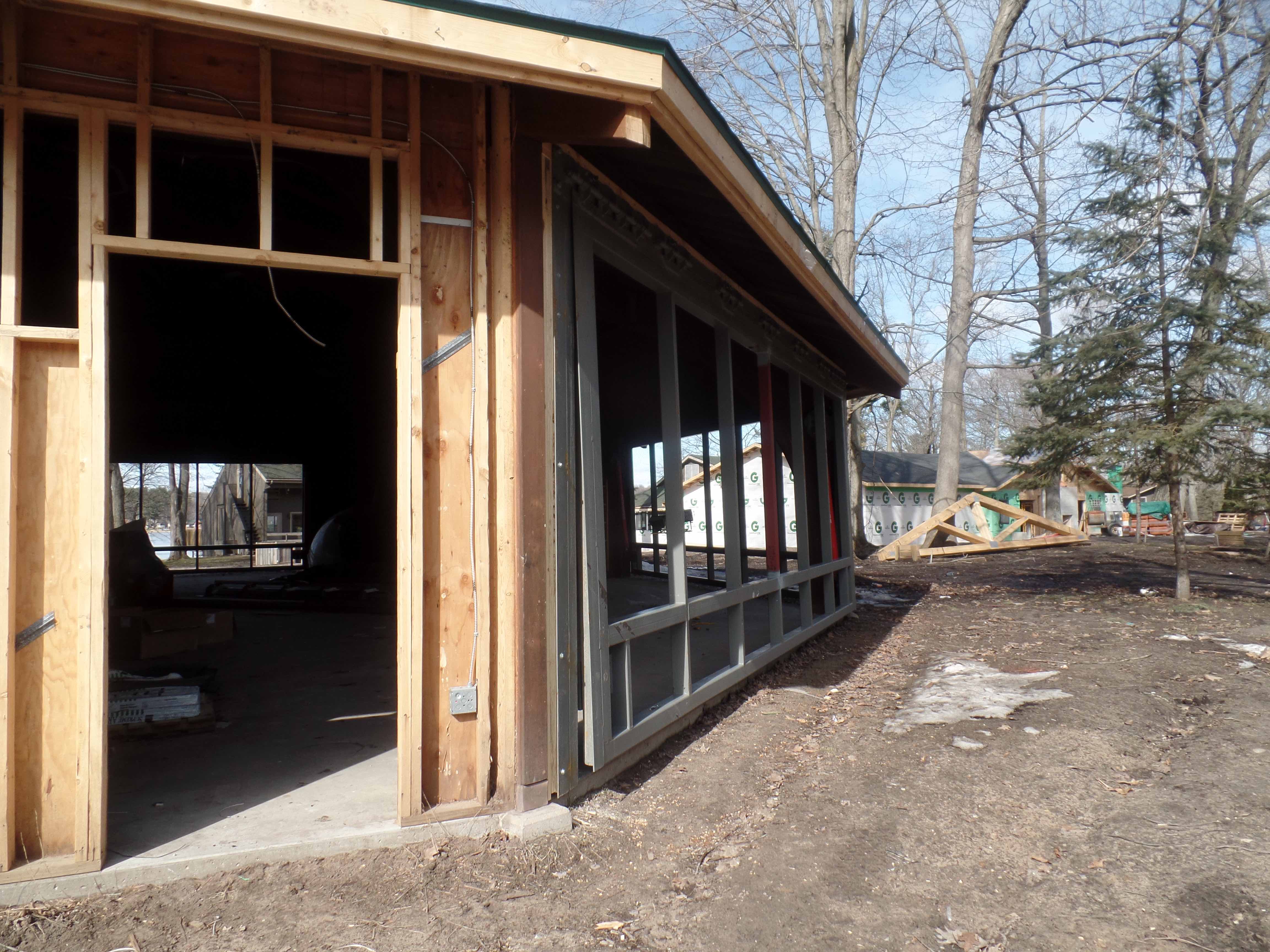 Another exciting event that happened in February was the start of this year's camp garden. Maura and Emily (aka Sweet T) set up an indoor growing space and planted 36 seeds. The seeds just began germinating and we are looking forward to growing our garden in variety and size as we head through March. The Camp Garden is used as a place for school groups and summer campers alike to learn about how plants grow, the importance of eating fresh and healthy, and the value in buying local, in season, and/or growing your own to help reduce your carbon footprint with regards to food transport.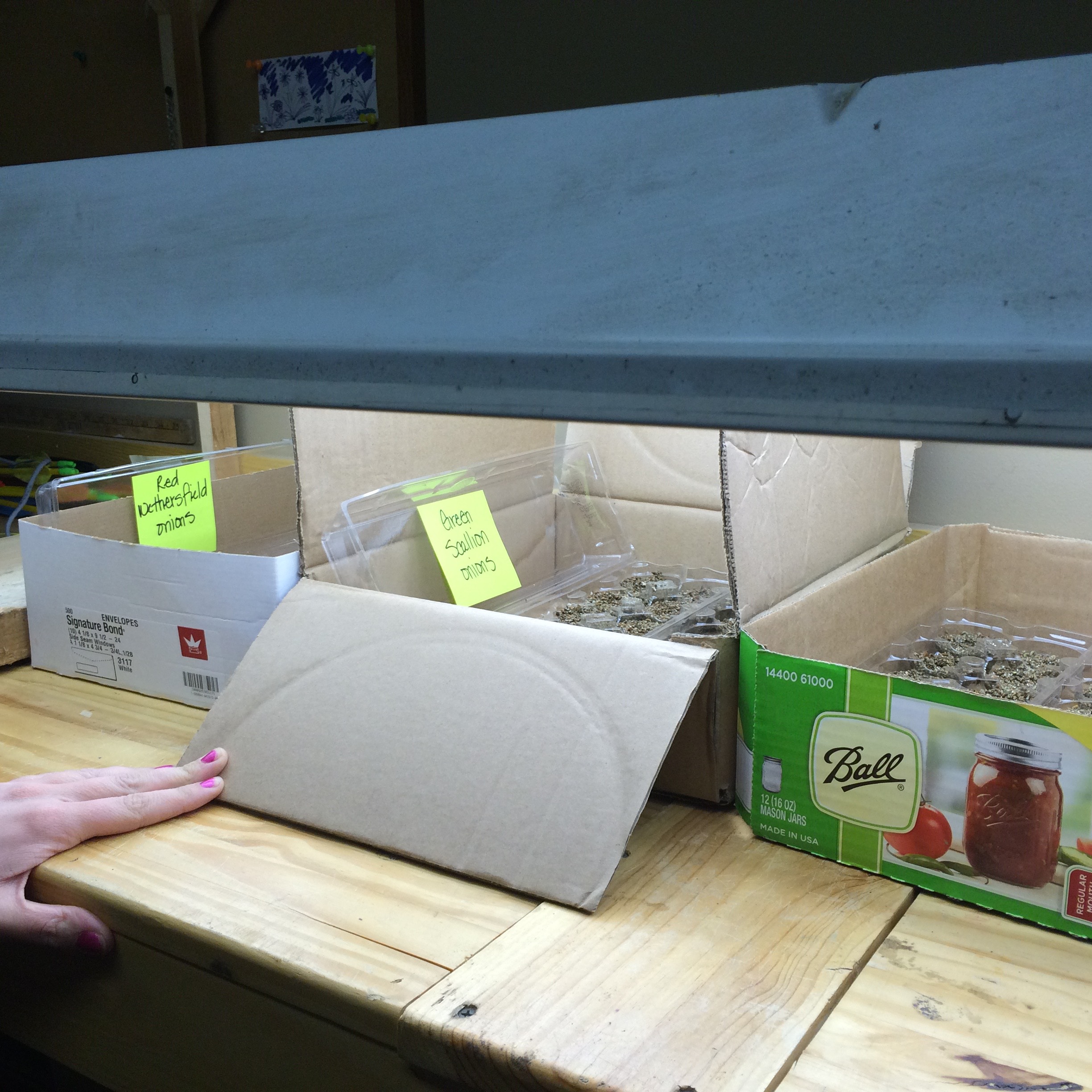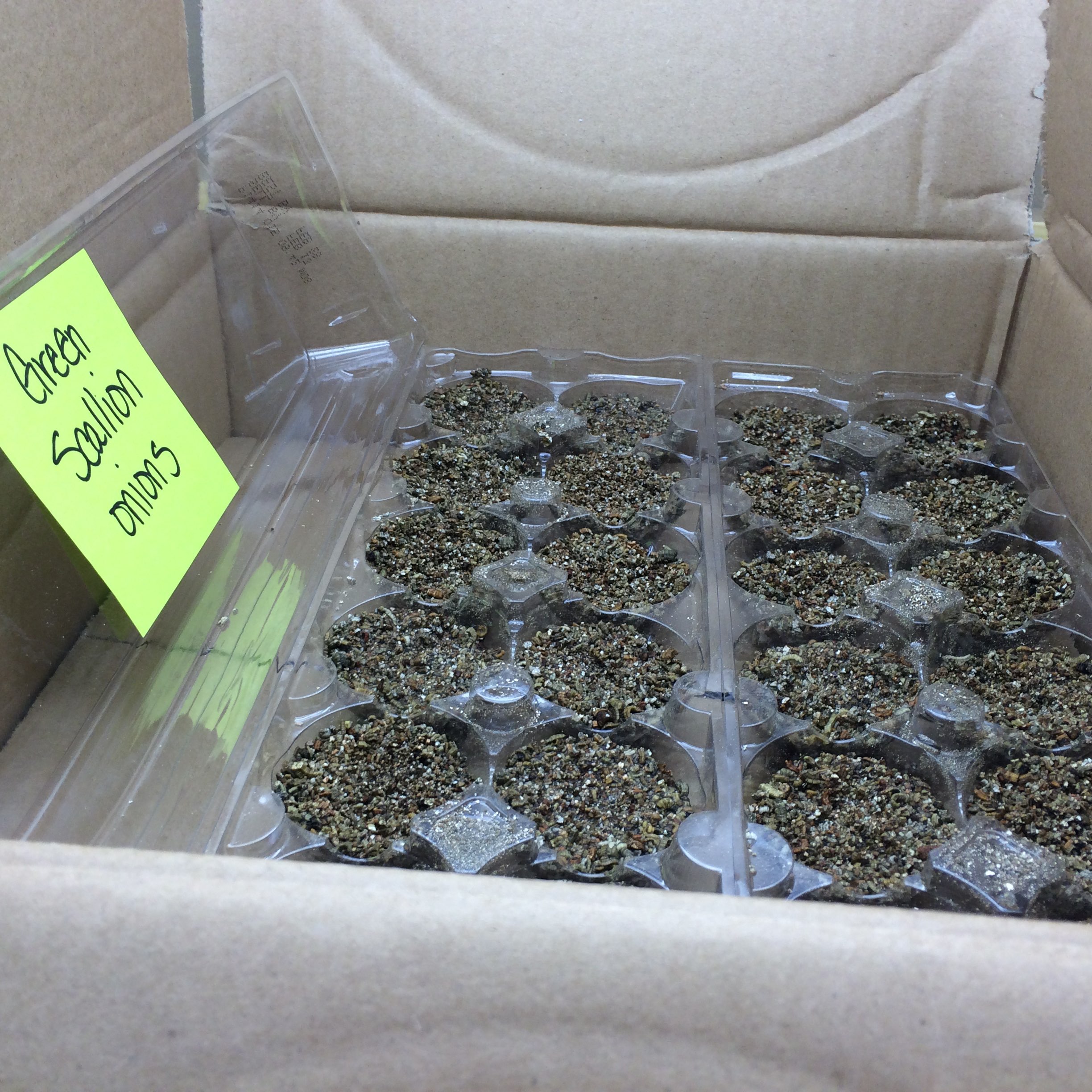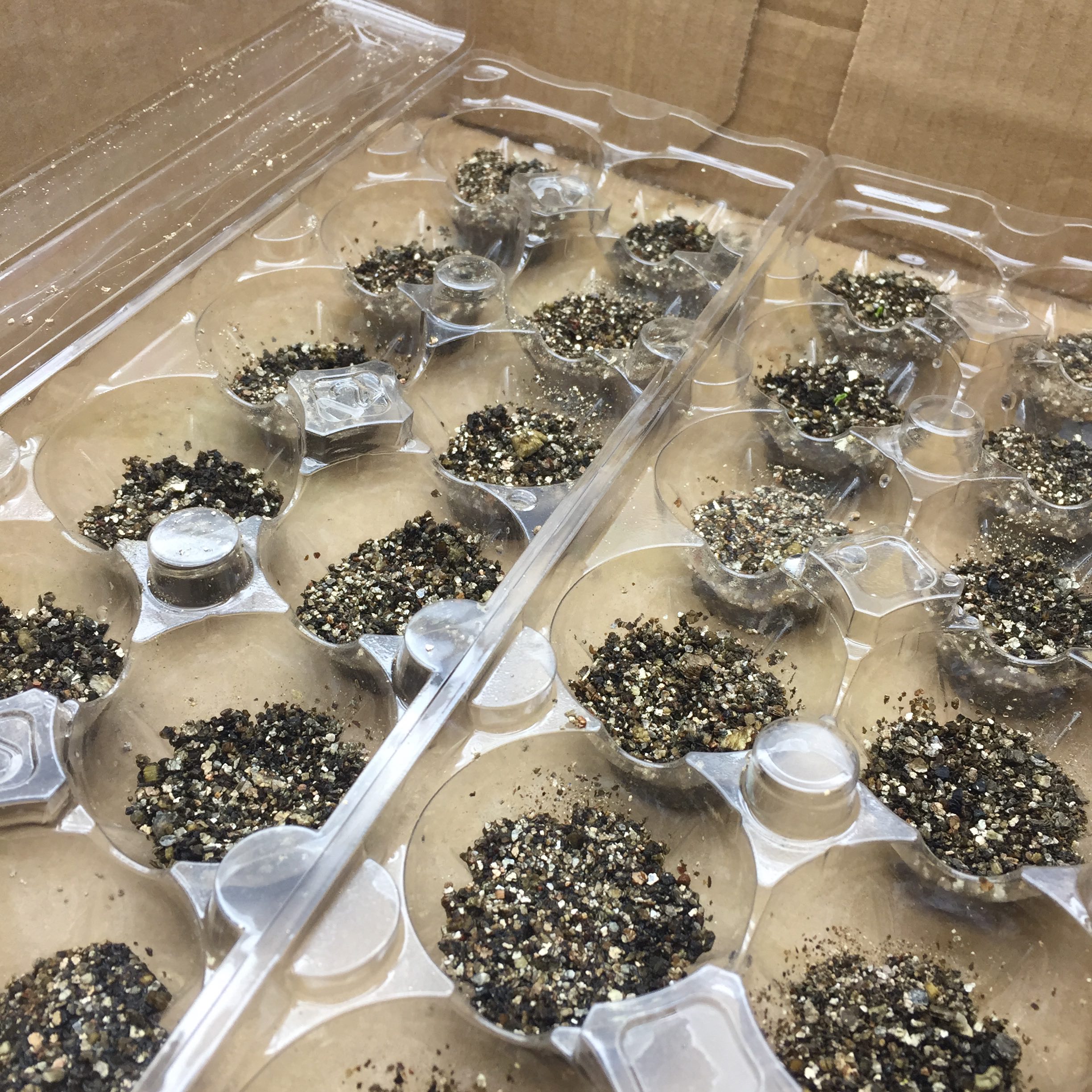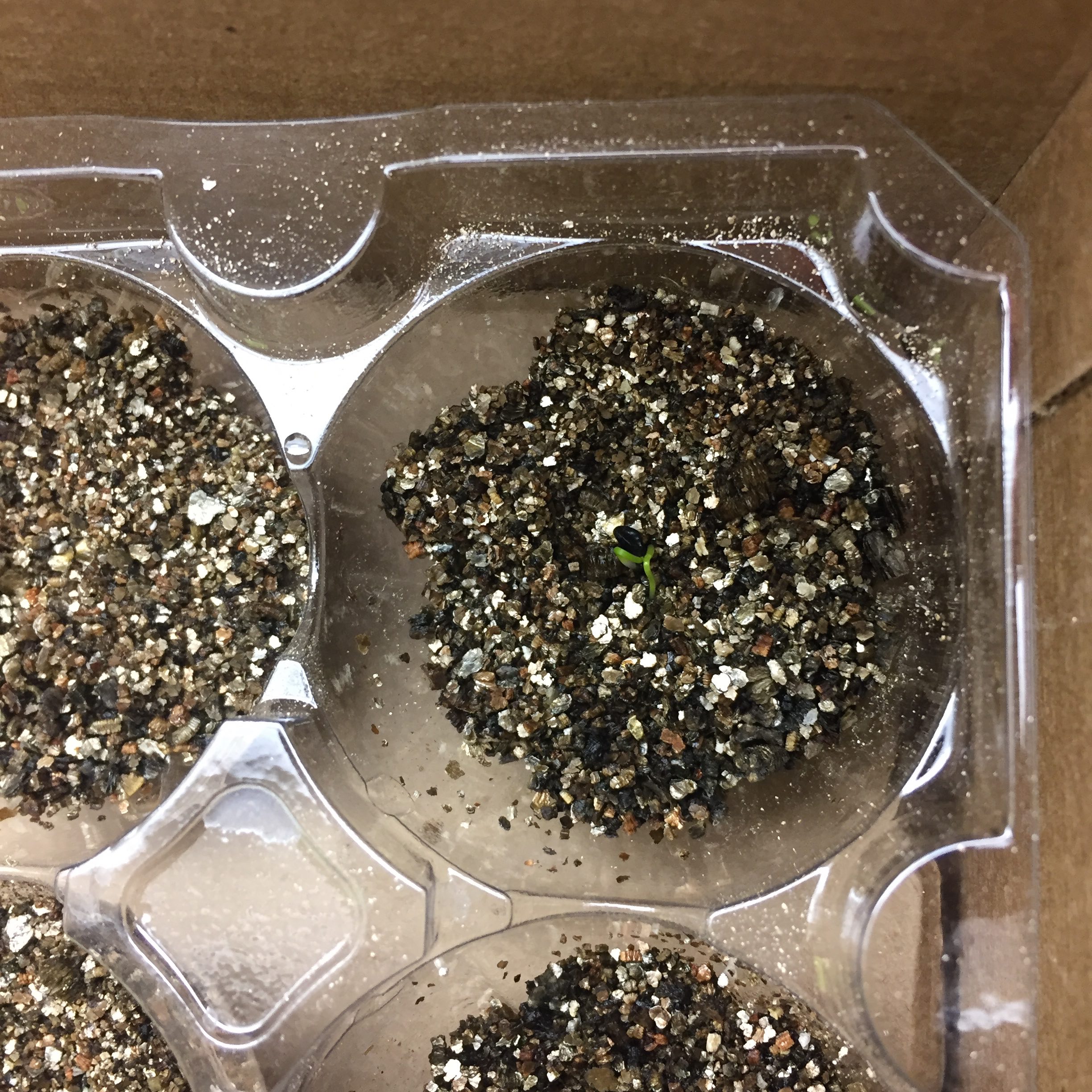 On February 26th, Jake and his wife, JJ, flew out to California to reunite with California campers on the Central Coast and spread the word about Camp Henry and its California connection. They had help from the Hotaling Family, Kenny and Kelly and their kids. A good time was had by all as they shared pizza and ice cream, pictures and videos of camp, and of course play several camp favorite games. Kids have been coming to Camp Henry from the Central Coast of California since 2011 and their numbers continue to grow as they return home and share their experience here with their friends in California.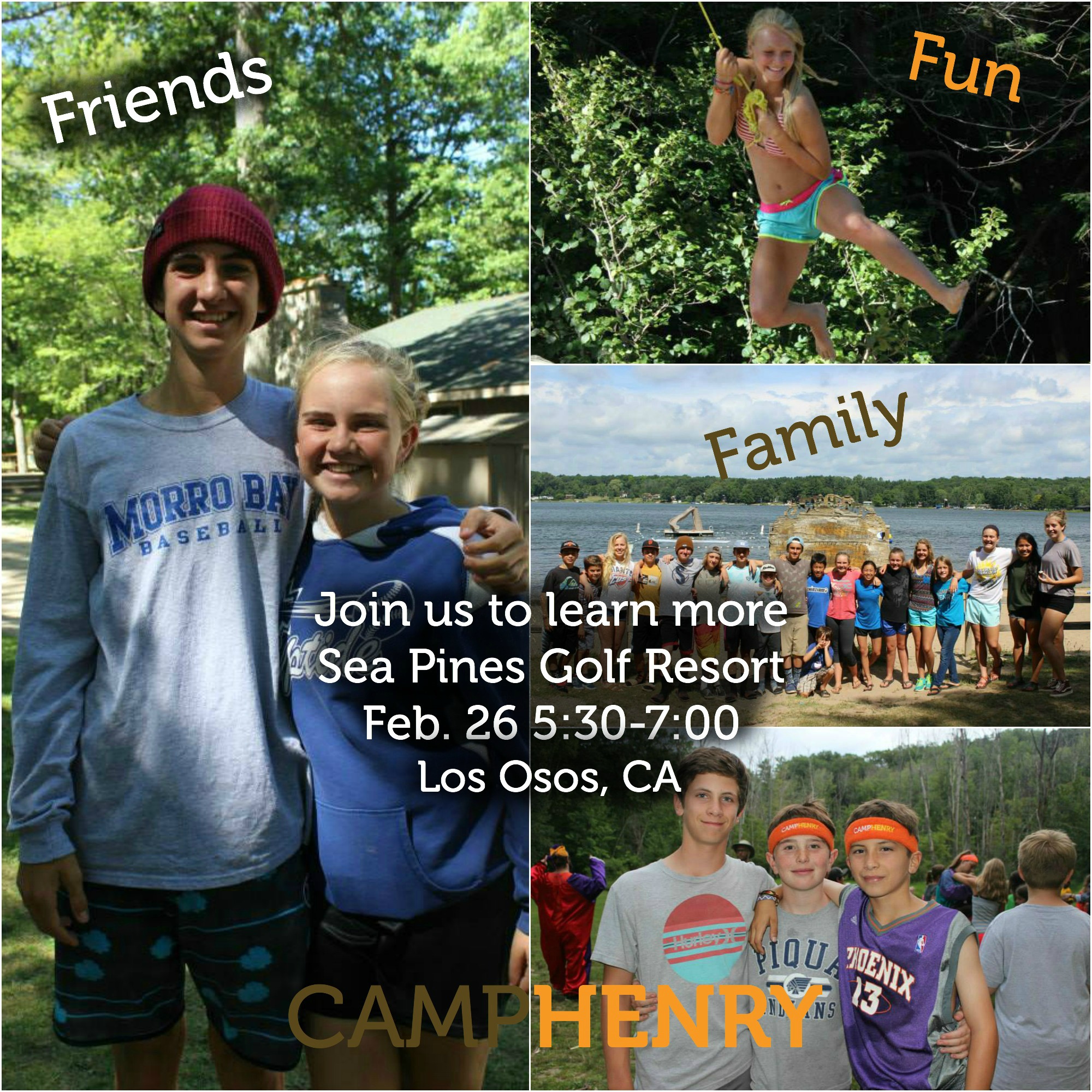 Even for a short month, you can see at lot was happening at Camp! Now, let's take a look at March! In early March, the year round staff will head south to Gull Lake Ministries for the CCCA (Christian Camp and Conference Association) Regional Conference. Last year's staff attended and had a blast bonding with each other, going to workshops and learning new things to bring back to camp, and networking with fellow camps. We are looking forward to another pickelball tournament among ourselves. Which team will win the championship this year?
The Camp Henry Board is headed up to Camp for their yearly board retreat in early March and are looking forward to seeing the construction progress as well as spending time with one another. Shortly after the Board Retreat, Camp Henry's next LIVE! Event is happening at 3 Mile Project. Don't miss out on this FREE event and bring your friends, just be sure to RSVP so that we can have enough pizza for all!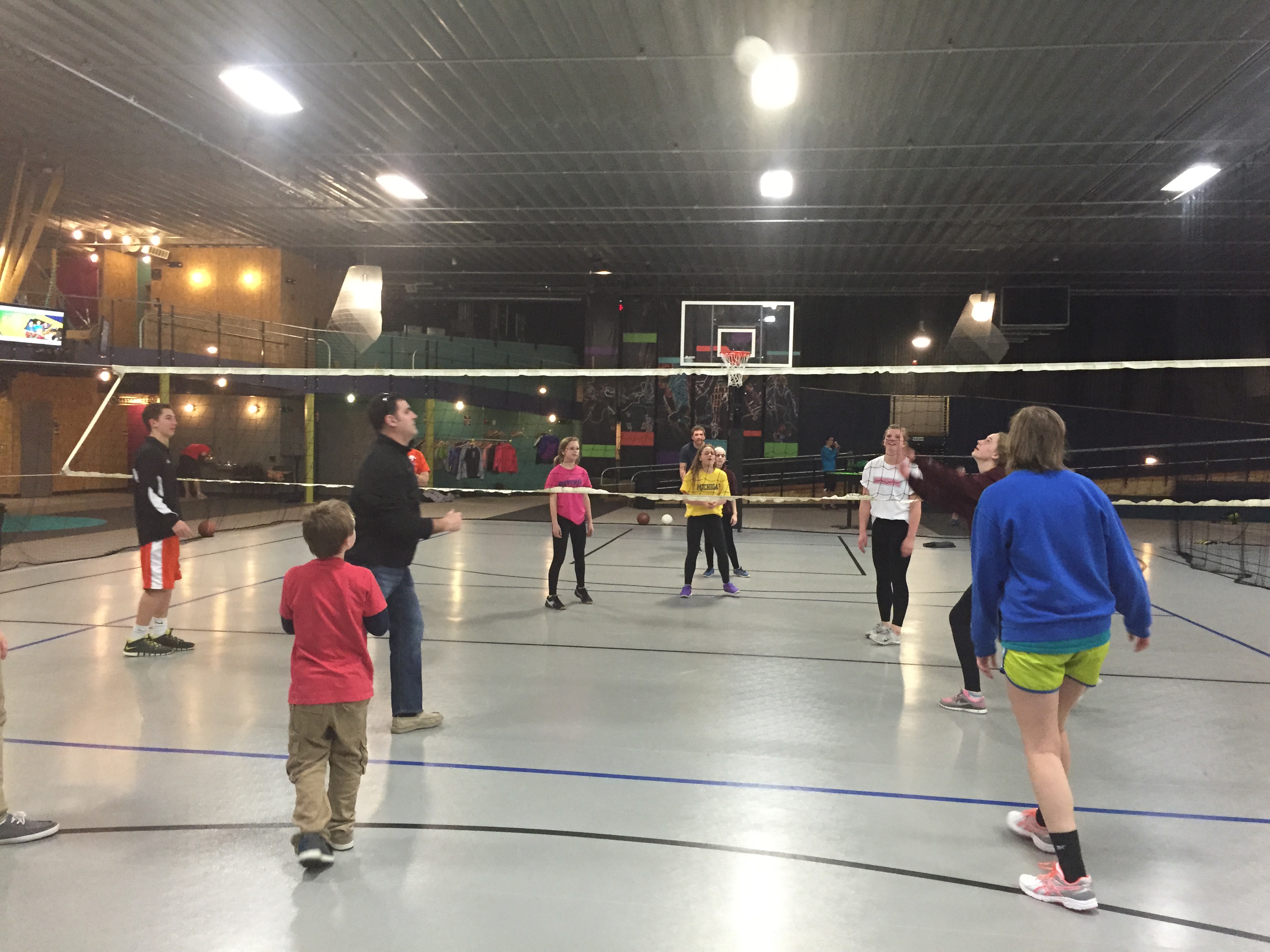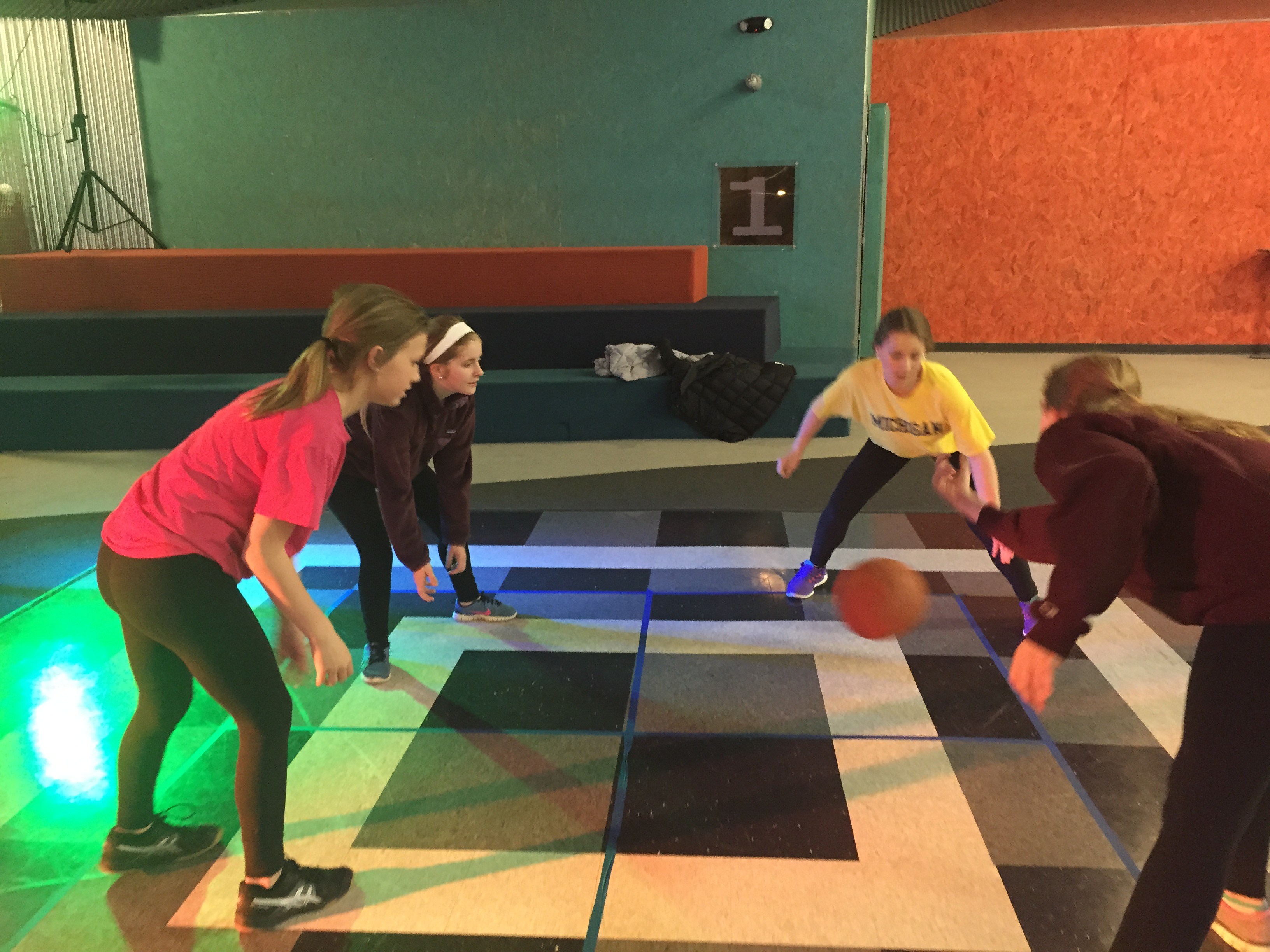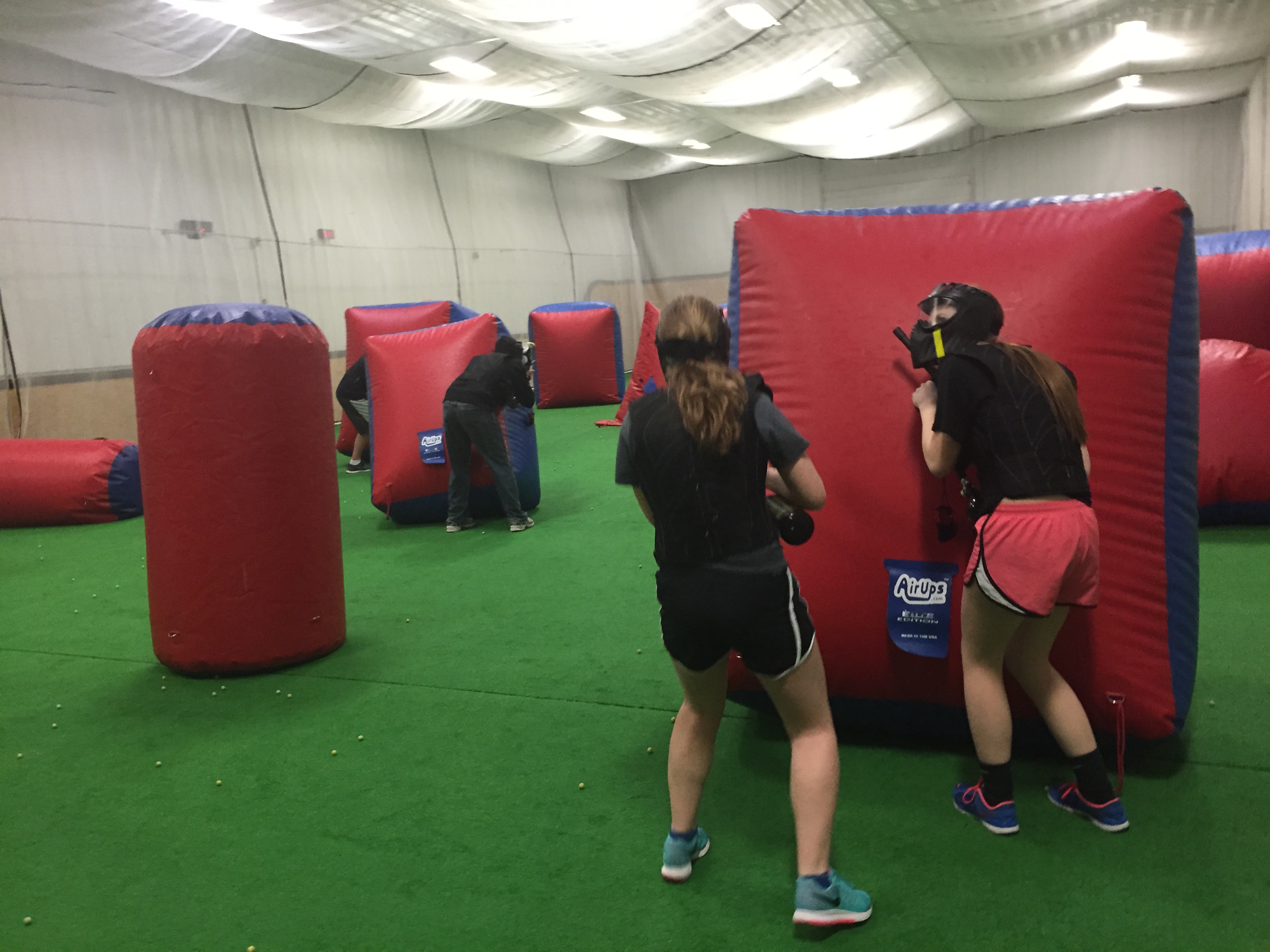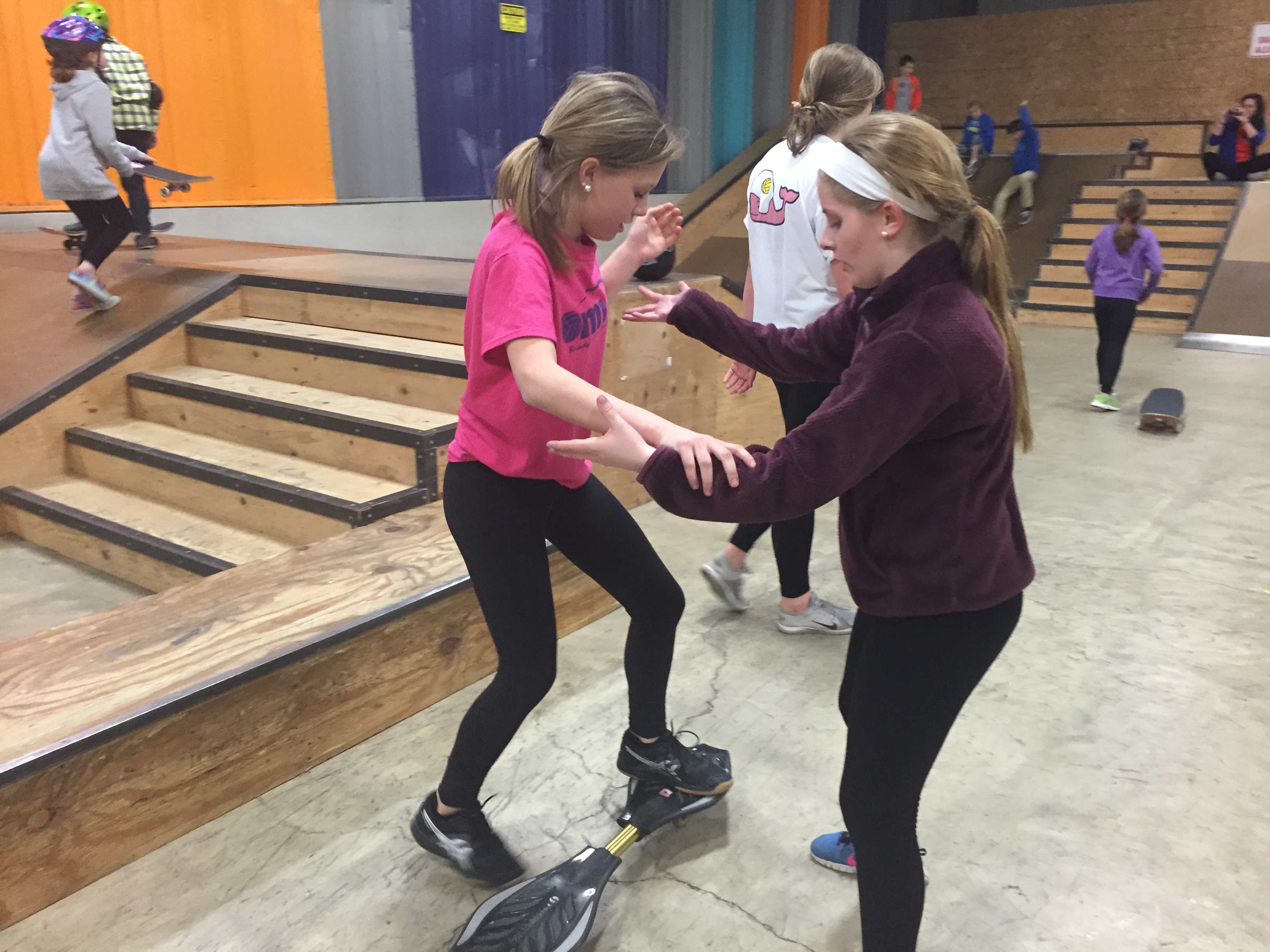 We are making our way to several expos to share Camp with the local communities. We would love to see you if you want to swing by our booth and try your hand at one of our games. We'll be at Rockford Expo on March 19th from 9 am - 3 pm. That same day we will also be in Forest Hills starting at 9:30 am through the afternoon. On March 26th, we will stay super local by going to the Newaygo Family Expo from 10 am to 1 pm.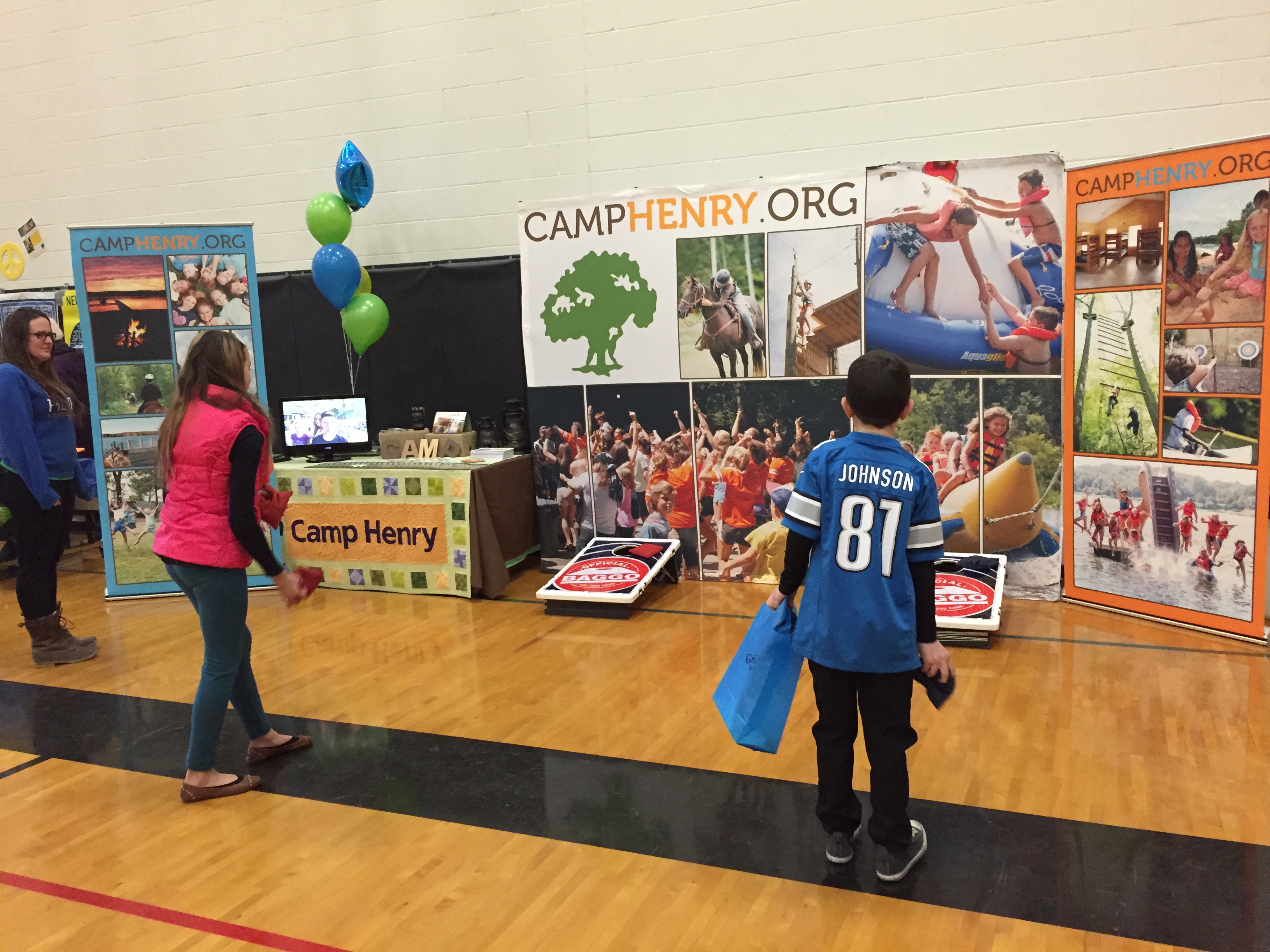 On March 23rd, Olive's of East Grand Rapids is hosting a fundraiser for Camp Henry's Scholarship Fund. Join us between 6 and 10 pm and 20% of proceeds will go toward the scholarship fund. Click here for more information. If you can't make it that night but would like to contribute, you can do so here.

 To wrap up the month, several Camp Henry staff will head to DeVos Children's Hospital in Grand Rapids to volunteer their time and spend time with the kids on March 29th. These are pictures from last year's visit!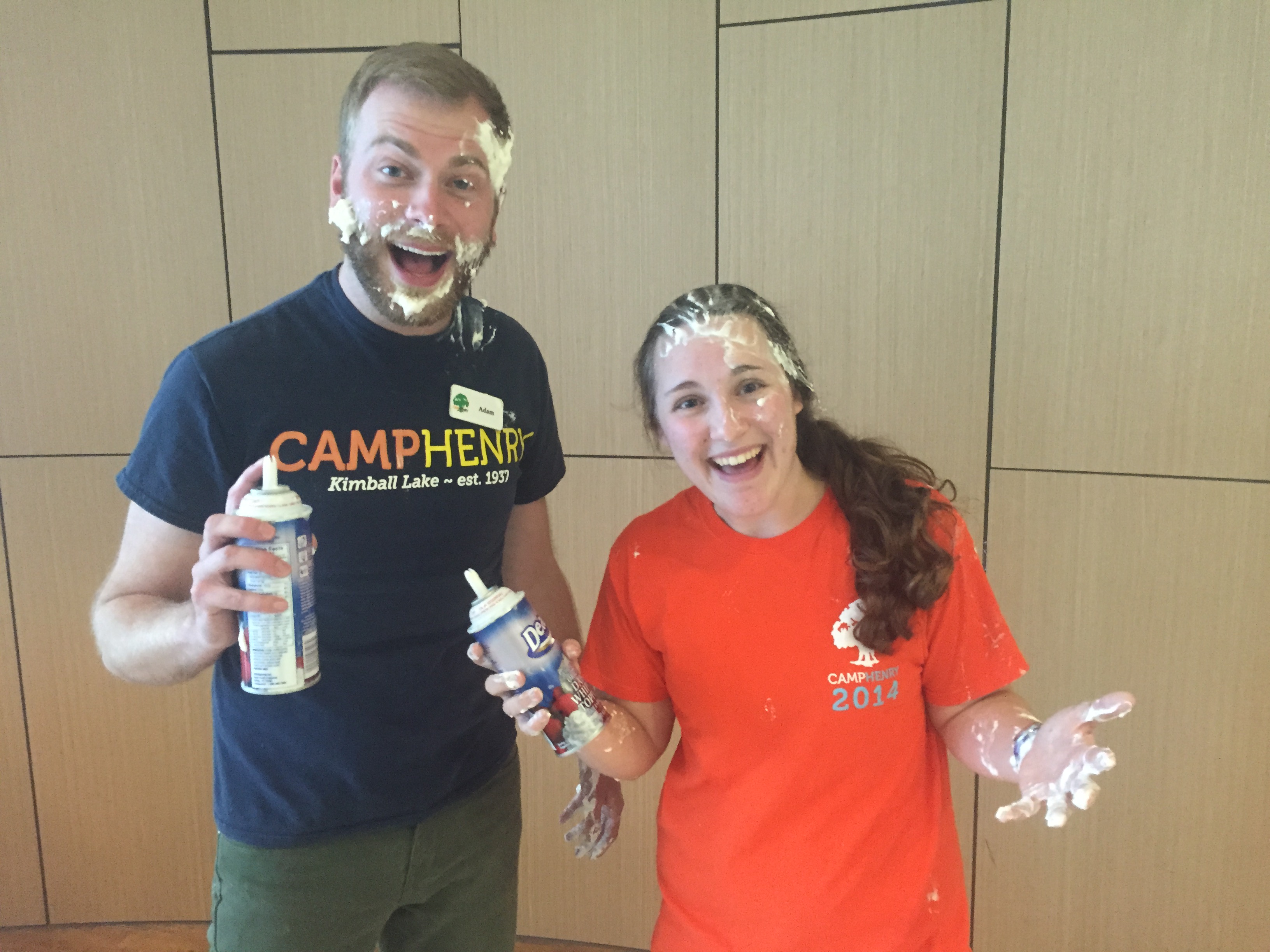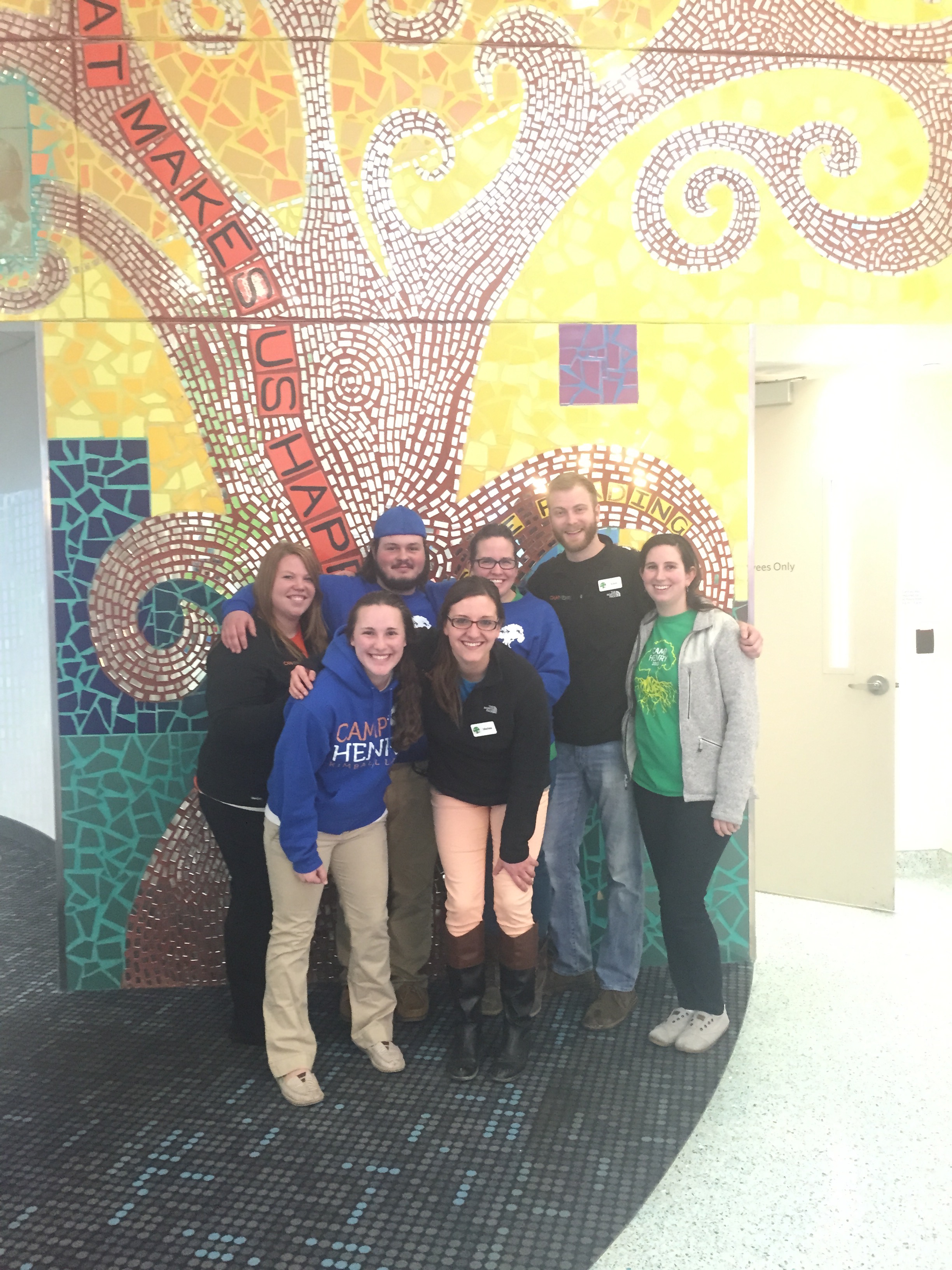 As soon as March is over, the Winter Park Spring Break Trip will get underway on April 1st as they start their drive across the country to the majestic Rocky Mountains. It's not too late to join us as we hit the slopes in Winter Park, CO for a week.