By: Amy VanHaren
Summer has officially arrived and with it a familiar five senses attachment to summer camp. Like having an invisible thread, or a piece of yarn from a get-to-know-you cabin activity on my finger, there is physical connection to Camp Henry that arises every June when a new batch of counselors gather on the A-field for Staff Training. It's as if those of us who have been there before are still part of that circle, still linked to the adventure of what lies ahead.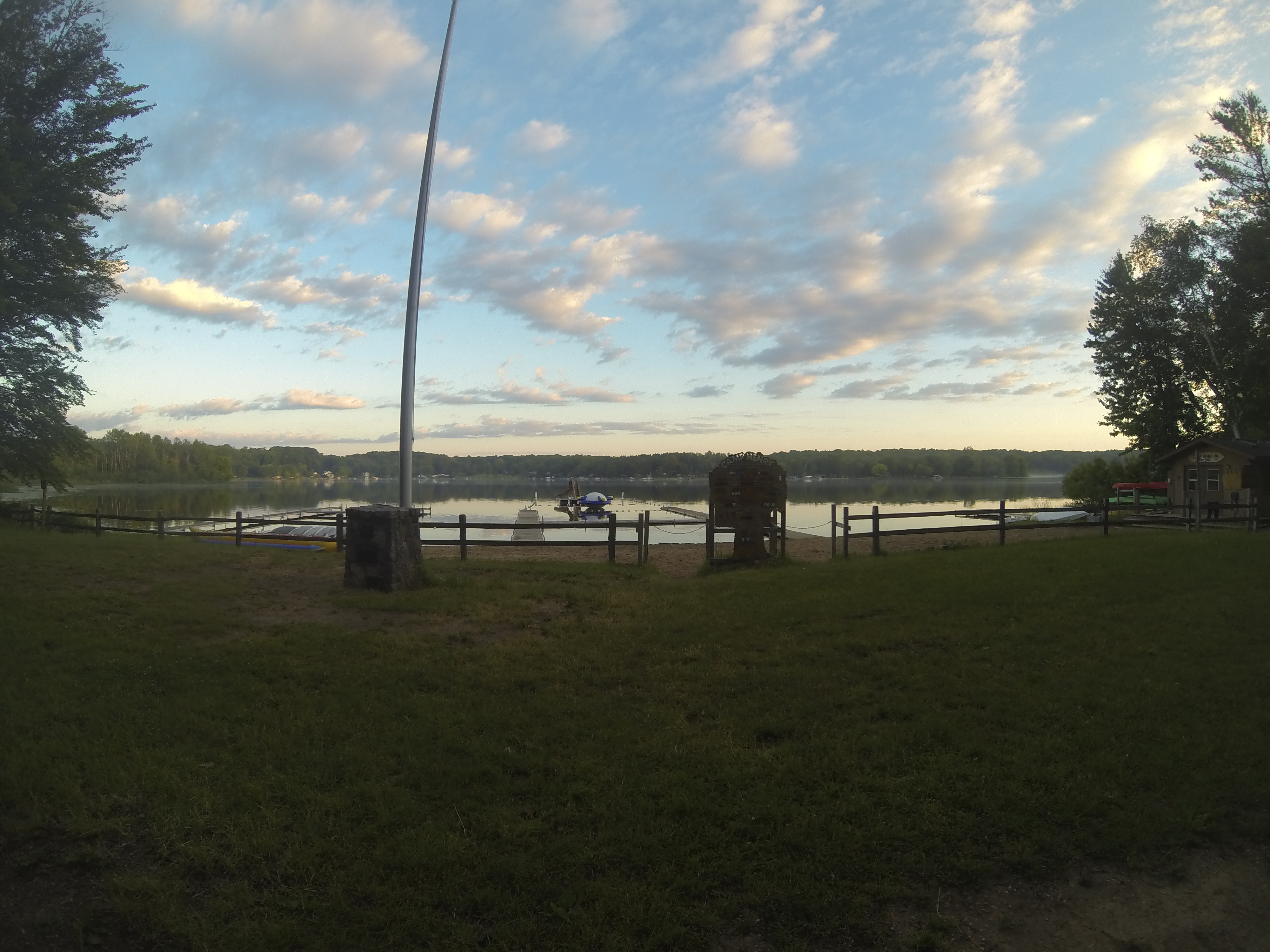 I'm right back in the dining hall when my daughter slams the door on our screen porch or sings "Bringing Home My Baby Bumblebee" in the back seat of the car. I catch the smell 0f camp in the air just before a rainstorm, on my swimsuit as it hangs, drying out from the lake, in passing the horse barn up the street. The sight of dew on the grass and a light foggy mist over the backyard at 6 a.m. make me feel like I'm walking to an early staff meeting instead of work, with the flag pole trivia questions running through my head rather than the day's marketing meeting agenda. I feel camp anytime I sit on wood in the evening - whether a dock or a log - and am always taken right back to a floating campfire or the opening campfire or better yet, a sacred ceremony.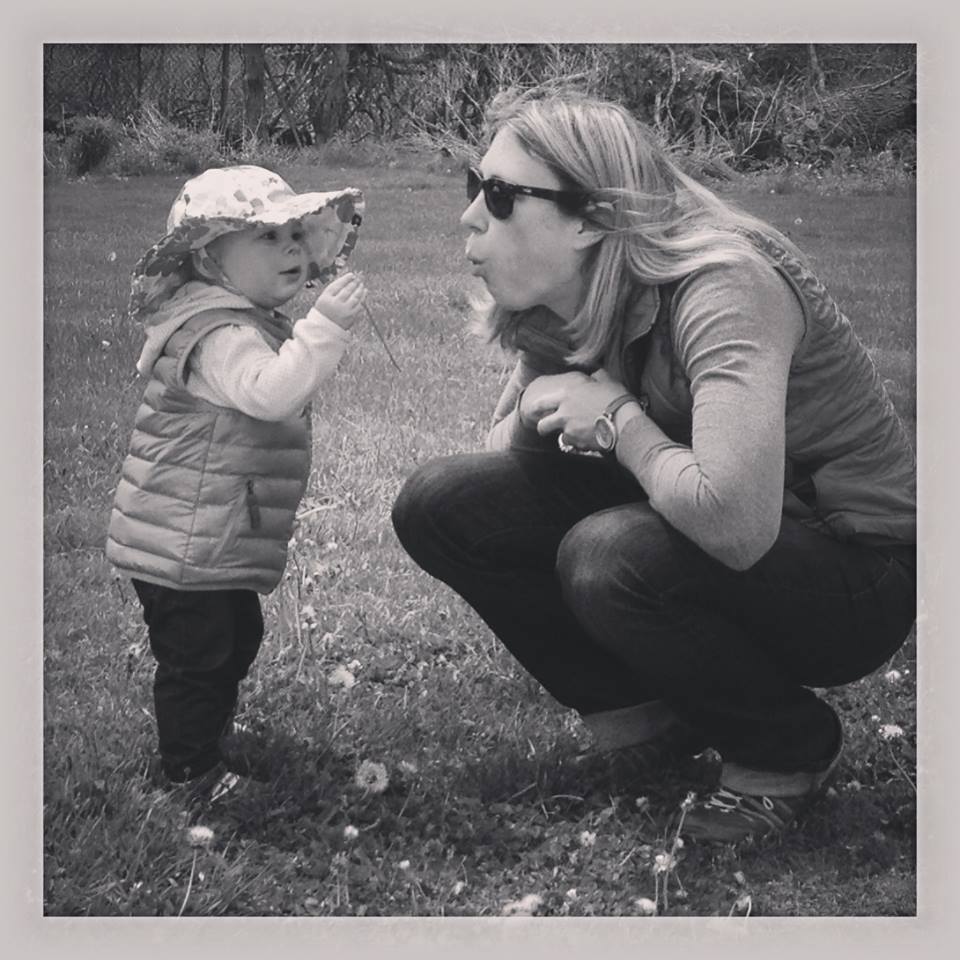 I feel camp on Friday nights and Wednesday mornings and Monday afternoon rest periods. I still feel the excitement of check-ins and the bittersweet emotions of Saturday send-offs.
There is nothing, however, that makes me feel camp's roots in my soul more than Sunday evenings. For that's when time shifts, when the week begins, when you slip into your own world to let the magic of camp really set in.

Sunday nights are when you go on Camp Time.

On Sunday night on the shores of Lake Kimball, after you've made it through the introductions and the swim test and the elevated noise of the dining hall, and you are tucking into bed to the sound of mosquitos buzzing, and bunk beds creaking, and the security of knowing your counselor is present in the room this time, you turn your clocks back one hour. Really, you do. You ignore the laws of time zones and the master universe and the rhythms of the world everywhere outside Camp Henry and you make time work for you.

You gain an hour of sleep and awake to the sense that this place - this camp - is really something special. This place has gumption. And you, by proxy of being at camp, have gumption too. You, are something special too.

This shift happens week after week and there are many times when it seems crazy to go forward and back, and forward and back - especially as a staffer when it affects your sleep (and a little of your sanity).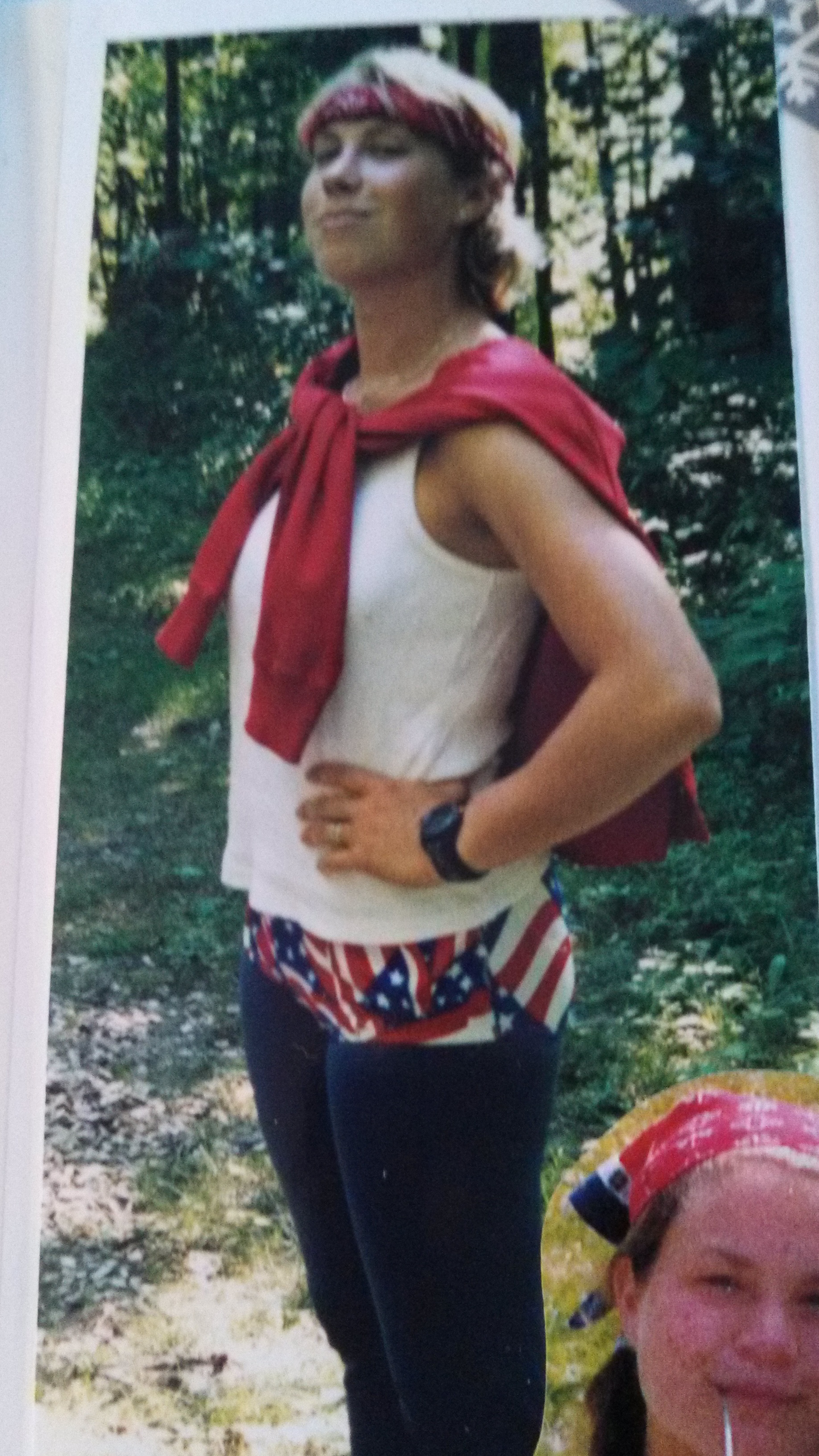 But always, there is more light in the morning. More dark in the evening. There is the magic of knowing you are all in a pocket, in a place, where you control what happens and even time bends to your whim.

I've come to see that that actual time shift, is really just a metaphor for the true shifting that takes place at camp. The way you subtly let yourself take more time to laugh. To sing. To sit on the H dock and watch the sunrise. To make friends with people you wouldn't think to in a normal time zone. To make way for being silly, spending hours in conversation, getting absorbed in a friendship bracelet or a frog hunt, or a song chorus that never ends. (Down her nose, to her toes! And she whistles while the...)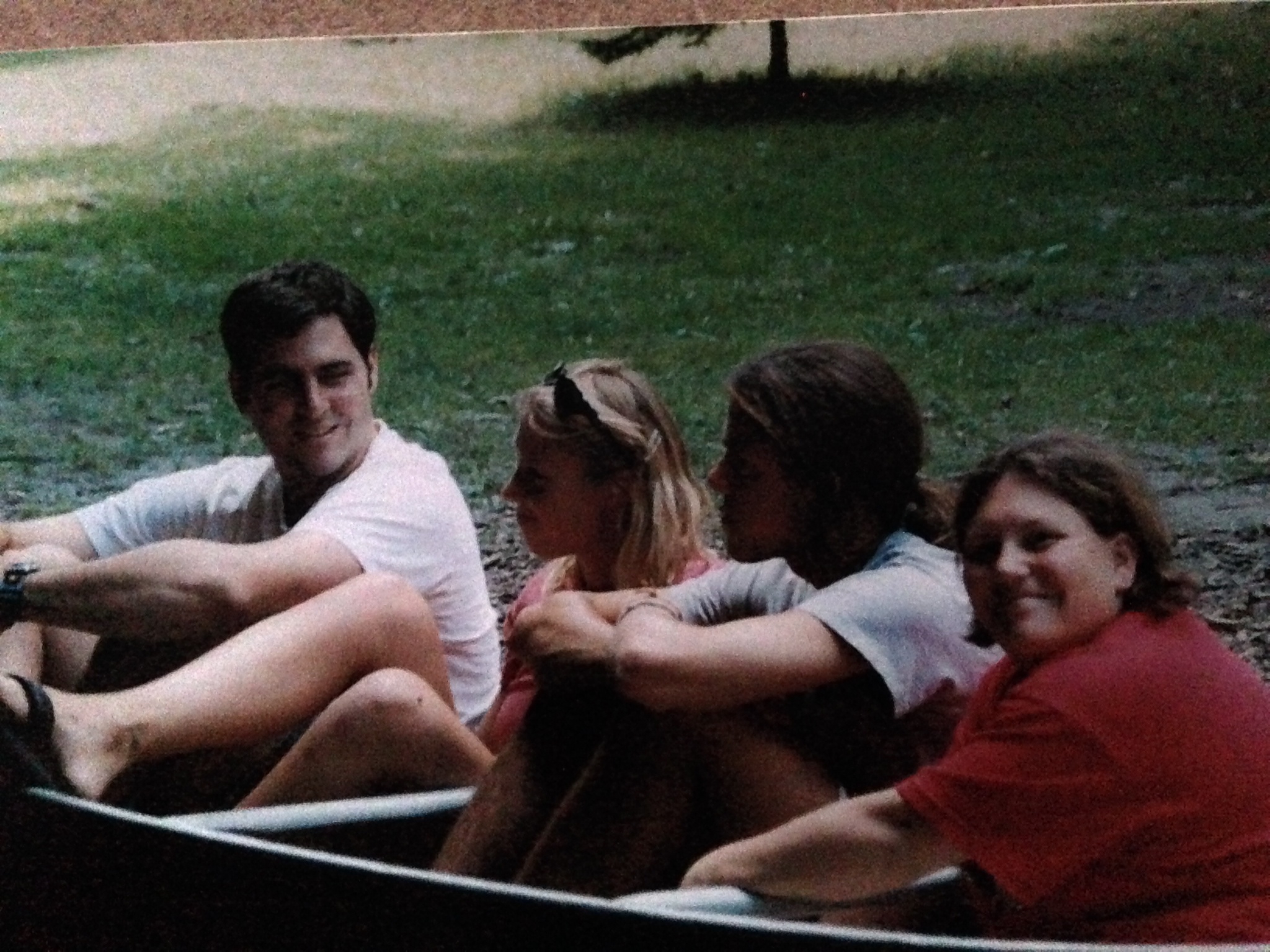 Camp Time is not about the numbers on the clock but about the state of your heart. The subtle shift in your soul. The surrender to an experience that demands your attention so completely and rewards you so richly.

I'm now removed from Camp Time, and not turning my numbers back on Sunday nights anymore, but along with the invasion of the senses, that feeling of Camp Time returns for me every year. I notice that stirring to slow down and make a little more time for the things that matter in life.

To appreciate people; to sit down at dinner and connect. To linger over the sunset and play certain songs on repeat. To turn off the technology and constant "to do list" and just be present in the moment. To call old camp friends.
Camp Time has taught me that you can control where your energy goes. It's taught me that deep relationships happen when you commit yourself fully to a moment, when you listen completely to a person and see them - really see them. It's taught me that tent time is the best time, forks are for dorks, the chocolate skit is always a bad idea - but hilarious to kids, that the boy loved the tree, and that you actually can jump off the green raft/play a guitar in front of people/ride a horse with no saddle in the dark/wear a bathing suit and tennis shoes (only a bathing suit and tennis shoes).

Most of all, Camp Time has taught me that the moments move too fast in life, that you must embrace them. Because whether in Michigan or Maine, not even controlling the time can make it stop.
I feel fortunate to see so many others connected to camp still living on Camp Time. Just this past week, there were signs of it all around me: The ten lovely camp ladies I adore sent a fury of emails and photos getting ready for the newest Hanks Honey's weekend, Sarah Hammer sat next to me on my porch, Nick Koster taught his new family to wakeboard for the first time, and the inspiring Trout Steak Revival - made up of Travis, Casey, and Will - three guys who used to play guitar at PJ sing - won the Telluride Bluegrass Festival! And that's only the beginning. I see Camp Time taking place all around (mostly in my Facebook feed but thank goodness there is a place to remain visually connected!) and it makes me feel as though I'm still back in that pocket, in that time warp.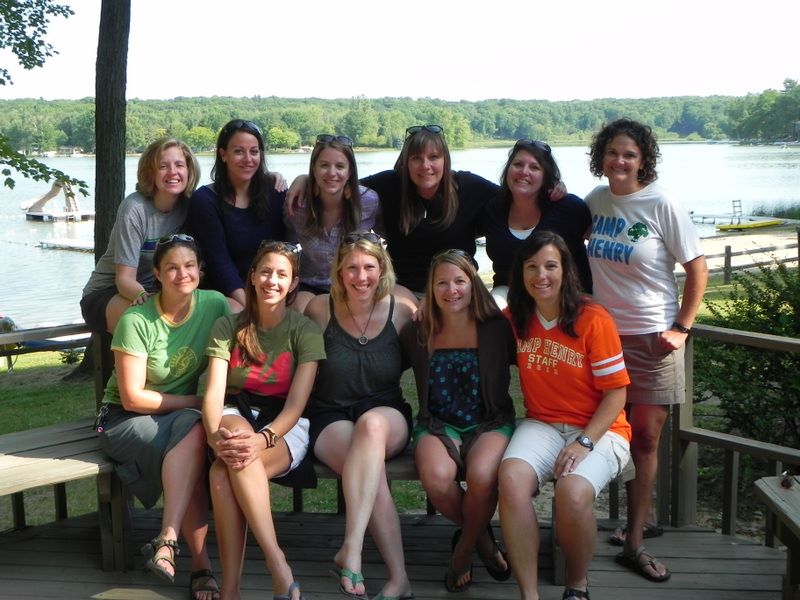 I hope to never go off Camp Time. I hope to teach my daughter that special camp time spirit and to continue to help Camp Henry give others the gift of Camp Time. I hope to keep it going until I am out of time.

Maybe, if like me, you feel the pull, we should all turn our clocks back once a year, during the first week of camp, and imagine we're in our bunks, trying to sleep without fear and overrun excitement, and wake up knowing we have an extra hour and a whole week - a whole summer - of magic before us.
Amy VanHaren is becoming a regular alumni blog poster for Camp Henry. She wrote a post for Camp back in March 2014 that you can't miss, check it out here. Amy is the owner of VanHaren Creative, a social media marketing company. Her first visit to Camp Henry was for mini-camp at age 7. She stayed in the Ottawa cabin and had so much fun she came back for an entire week that summer and kept coming back every year until she turned 17 when she went on work as Camp Henry staffer for 10 summers. Stay tuned for more posts from Amy and keep up with her on Facebook and Instagram.