Camp Henry's 1st Annual Triathlon!
Saturday June 14th, 2014
Each year we strive to never turn a child away due to their inability to pay to come to Camp Henry. In 2013, over 26% of all campers received some level of financial assistance – and Camp Henry was able to provide over $118,000 in scholarship support.
Yet, we still had campers on the waiting list for scholarships and we were not able to fund every request.
Camp Henry's IronKid will be an awesome event that will help provide a child who is in need of support with the opportunity to experience Camp Henry this summer.
IronKid Event Info - click here for more info and to register for Camp Henry's IronKid event. Here is the registration form and here are event details.
IronKid Sponsor - click here to find out how you or your company can get involoved as an IronKid Sponsor
Donate - Click here to donate to Camp Henry's Summer Camp Scholarship Fund!
To reach the IronKid main page with all of these links, click here.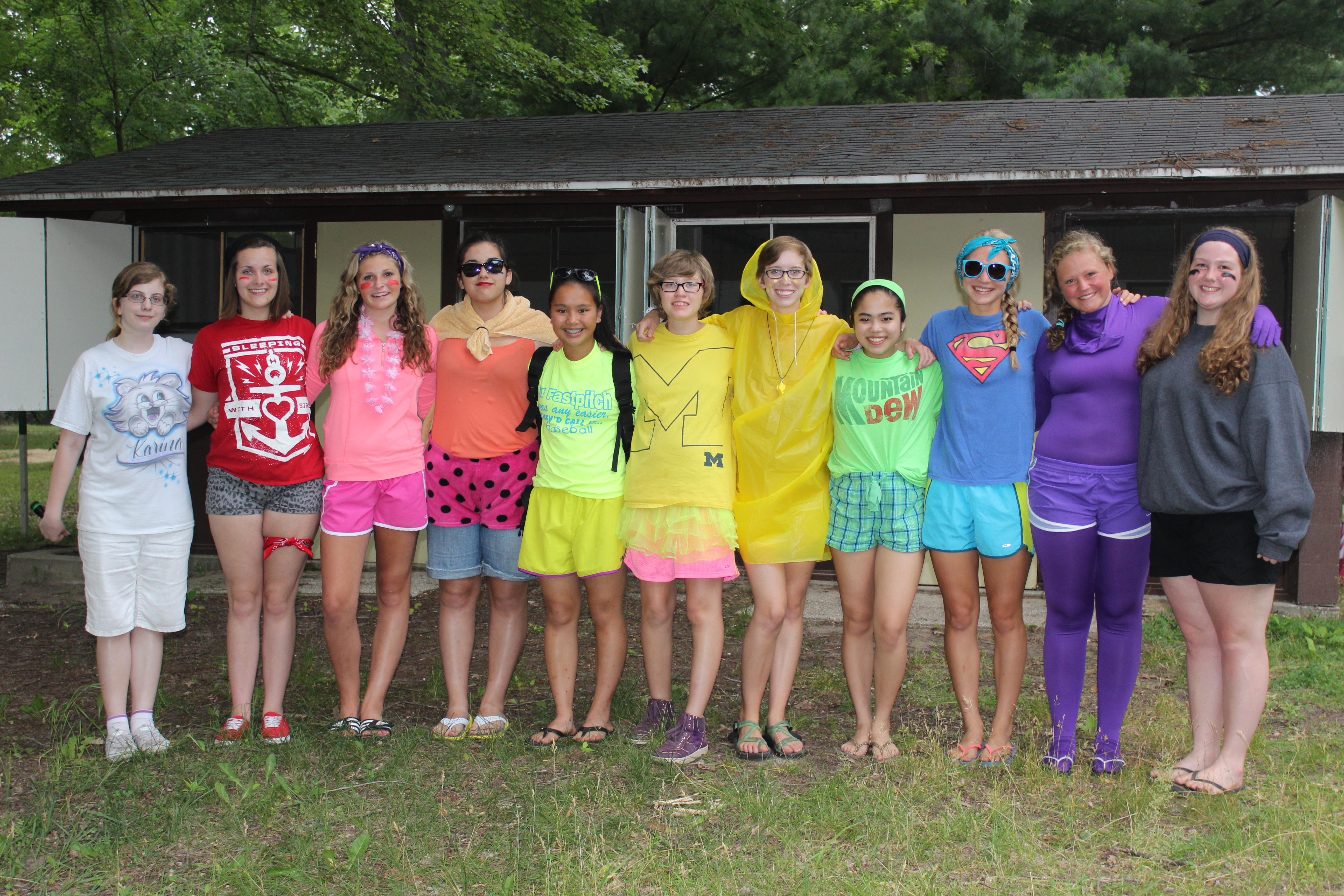 When you are a kid, summer camp means s'mores, horseback riding, swimming, awesome food and campfire songs. As a parent, summer camp means money. This can often be a struggle, especially if you have multiple children you want to send to camp. Most of you are already aware that having a Camp Henry experience is one of kind and with that, we want every youth to have that opportunity. The costs associated with camp are a small price to pay compared with the valuable lessons that are instilled in the youth. While some of us are fortunate enough to have the cash to pay for an amazing week at camp, the reality is that most of us do not have the money just lying around.

Since summer camp is mostly for the kids, getting them involved as much as possible with raising the funds is important and there is no reason why it can't be a fun and rewarding experience.
Here are a few fundraising tips that you can try:
1. Camp Henry Sponsorship Letter
Thousands of youth have raised their program fees by asking for donations from friends, families and businesses. This is so easy, and just takes a little of your time to write and send the letters. Start with family, friends, friends of friends and then move on to businesses. It's as simple as sharing what a week at camp means to you. If you can, include some photos and let them know you when you are going and what you will be doing. You can try following up with a phone call to ask if they are interested. It is also very valuable to let them know you will report back to them on your experience and what their contribution allowed you to do, so be sure to send them a thank you note! You will be surprised at the results from just a few hours' work.
2. Crowdsourcing Websites
The World Wide Web opens up your fundraising network to far beyond your immediate contacts. Crowdsourcing websites are very common and VERY successful. Set up a profile on a crowdsourcing website such as Gofundme.com- Invite all your friends and online network to support you by making donations online. Think of it like a personal blog, where you can list your fundraising goals, camp details, pictures, videos, etc. You can then send this to all your Facebook and email contacts and people can donate easily online! Other sites include fundly.com and youcaring.com.
3. Recycling for Cash
This is a great method ANYONE can use. Numerous recycle centers pay money for cans and bottles that can be recycled. Try friends, family, colleges, restaurants etc. produce THOUSANDS of recyclable materials every night that may just go to waste. Ask if you can collect them and turn them in for cash! You may also like to organize specific bags and write your name and Camp Henry on them and hand them out to those helping you so they remember to put them in the bag. Offices often have recycle bins that they actually pay a company to come and collect. Why not ask them to give you their cans and bottles? You can also ask offices to donate empty printer cartridges which recycle for up to $25 each. Some youth have reported collecting $800 in less than a week just from pro-active recycling! You can simple search online for recycling centers in your area.

There are many opportunities to raise funds for camp; you just have to be open to putting in the time. Other traditional fundraising options could include:
• Bake sale –Mmm...cookies
• Car wash – Best if done on a warm day!
• Baby-sitting- Who doesn't love coloring and playing at the park?
• Yard Sale – Great way to remove clutter from your life and get that spring cleaning done. As the saying goes, one man's trash is another man's treasure.

Good Luck! Fundraising is not hard; it just takes time and dedication to the cause.
The amount of time and effort you put into your fundraising should reflect the amount of success.

Contact [email protected] if you have any more ideas, questions, or success stories that you would like to share.