February 2016 flew by and while it may not be the most active of months here at Camp Henry, we certainly had our share of new and exciting events. We celebrated I Heart Camp Day on February 1st before we headed out to the 2nd Camp Henry LIVE! Event of 2016 at Muskegon Winter Sports Complex. It was our first time hosting a LIVE! Event out there and the crew that came out had a blast on the trails, ice skating and cross country skiing.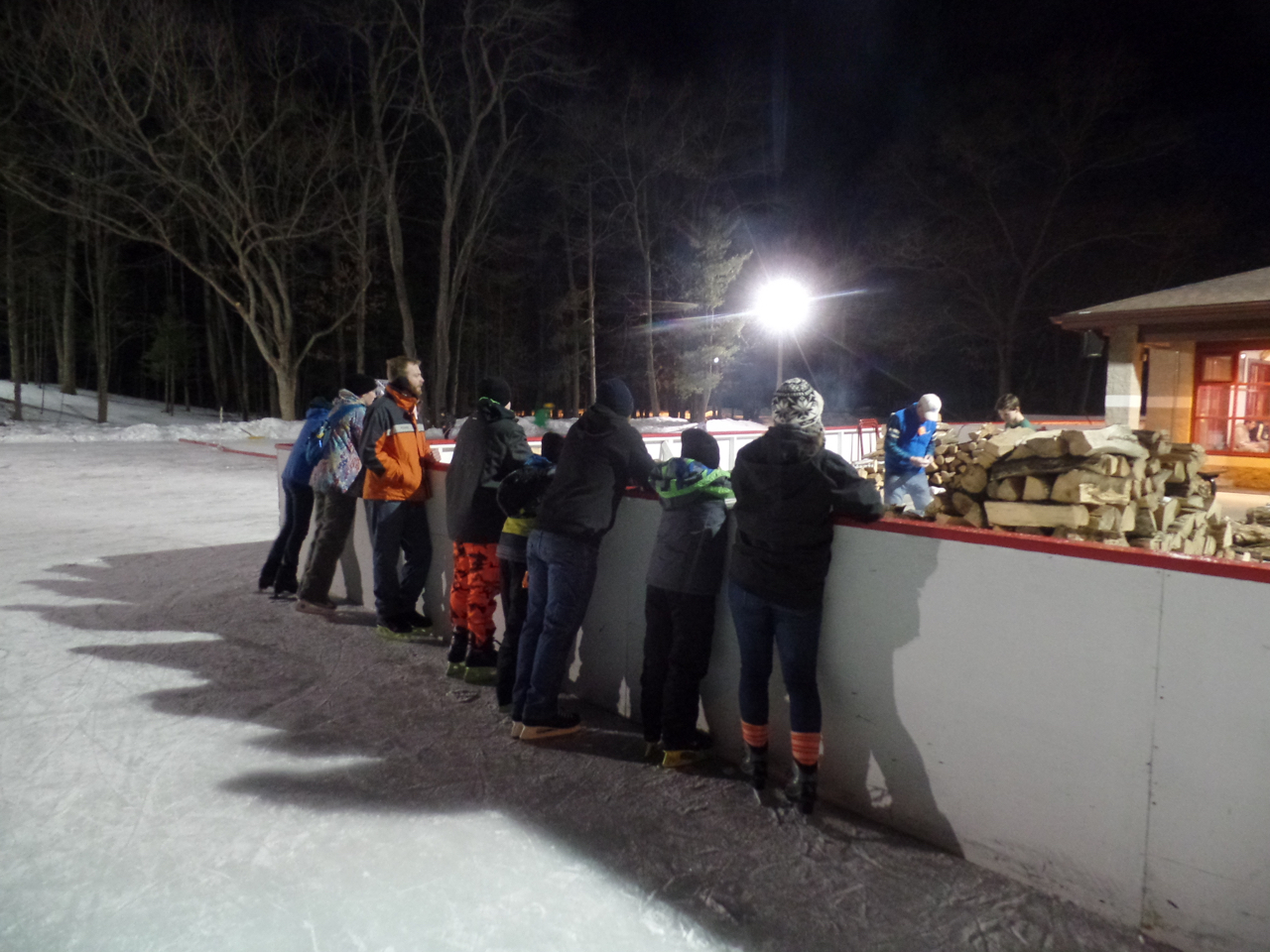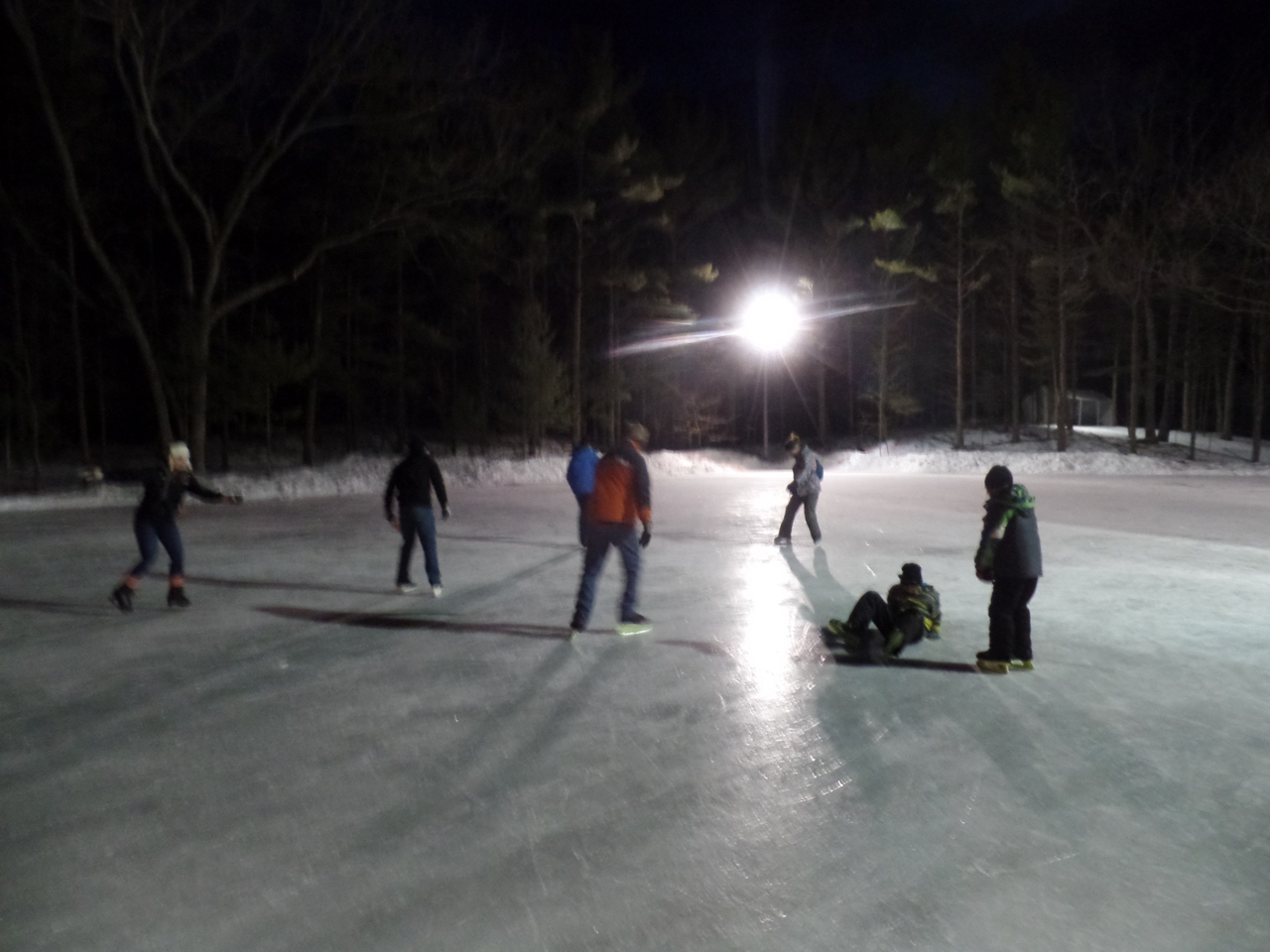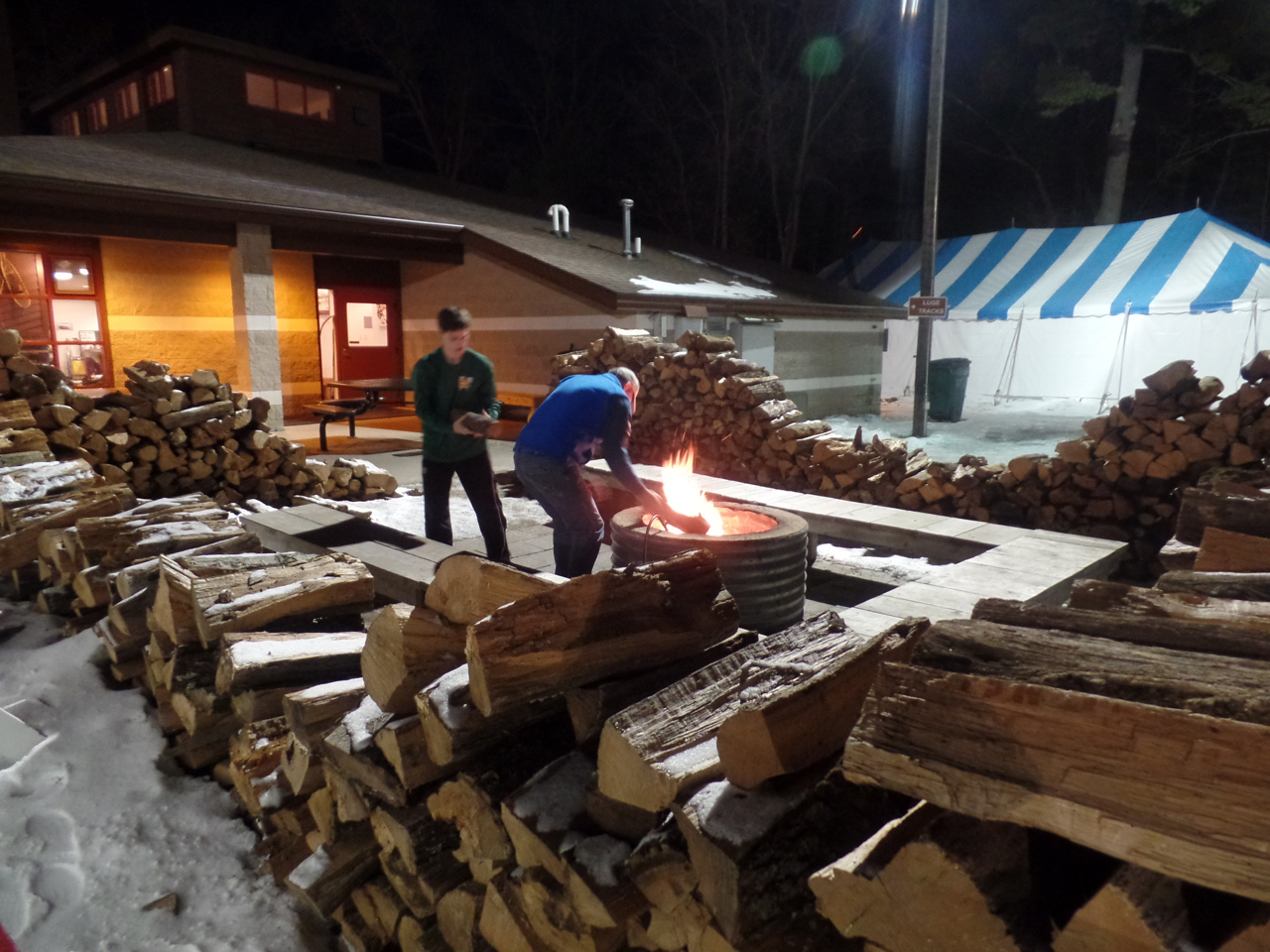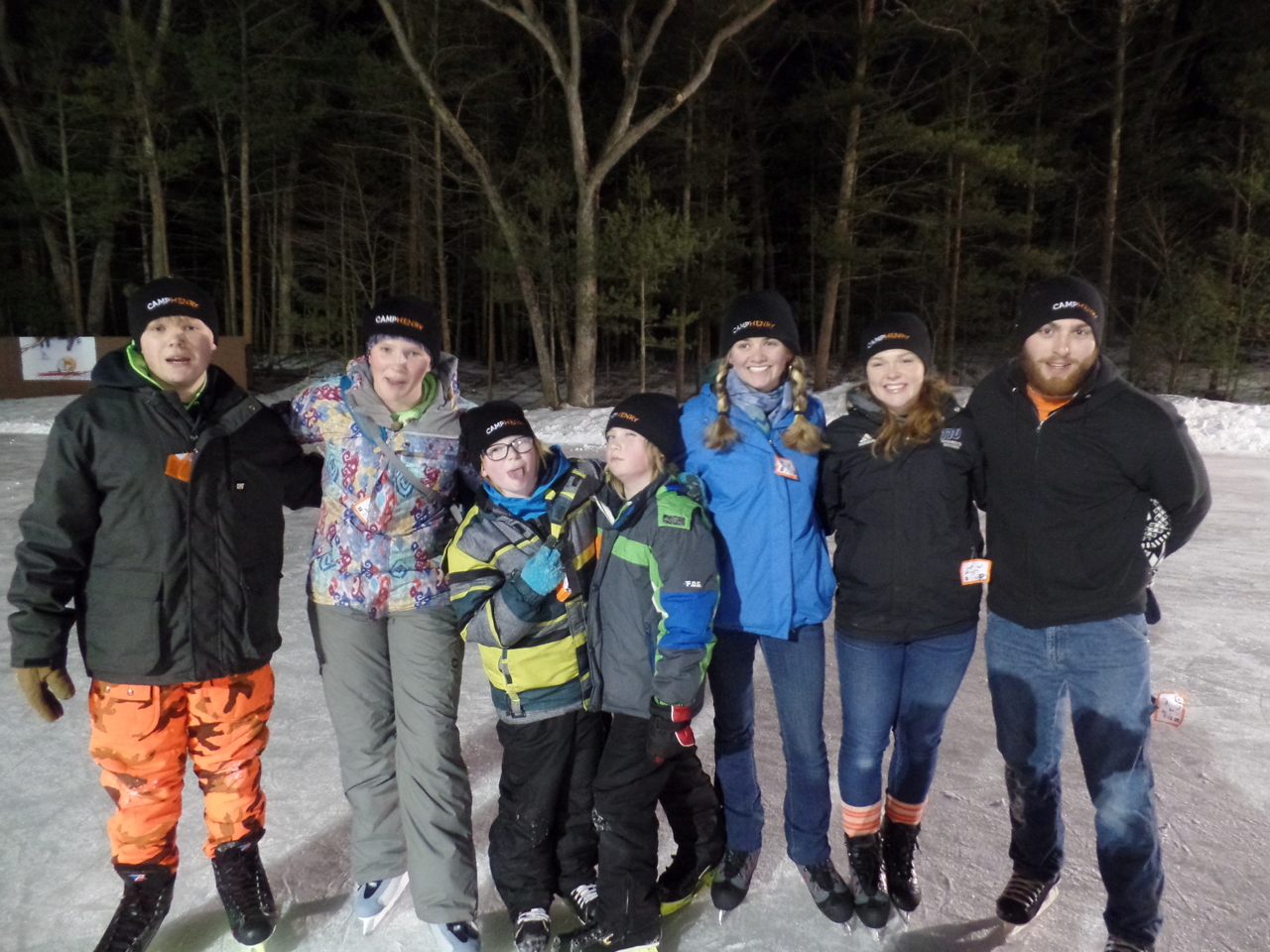 On February 20th and 26th, we hosted two Work Days where several folks volunteered their time to help build new Dining Hall tables and benches. With the Dining Hall renovation and expansion, we need more tables and benches to fill the expansion area and allow us to seat up to 300 people. The new tables and benches are modeled after the style of the exisiting ones. Many thanks to those who came out and lent a hand and their time with this project. Join us for our March Work Day on March 11th from 1 pm - 6:30 pm.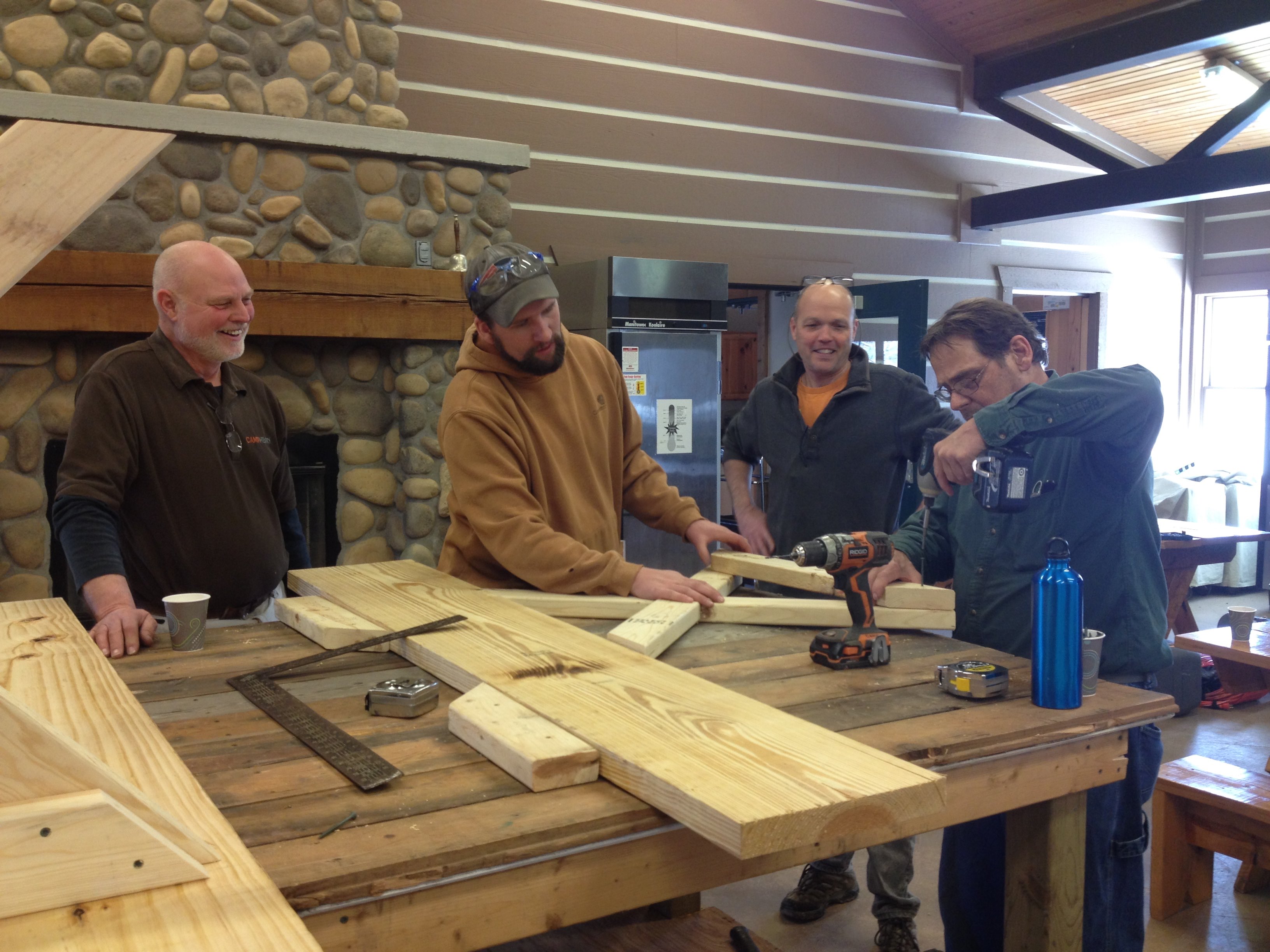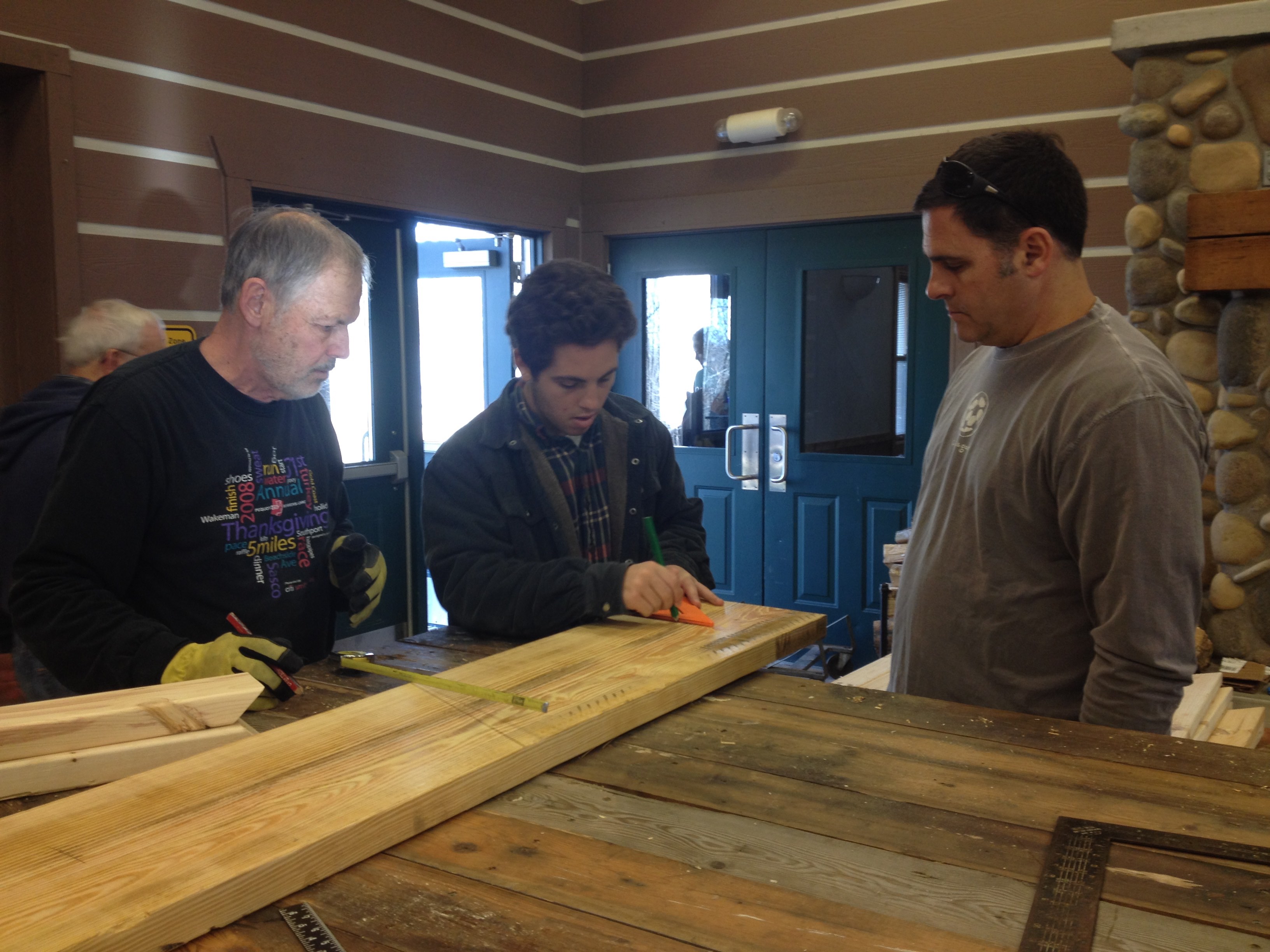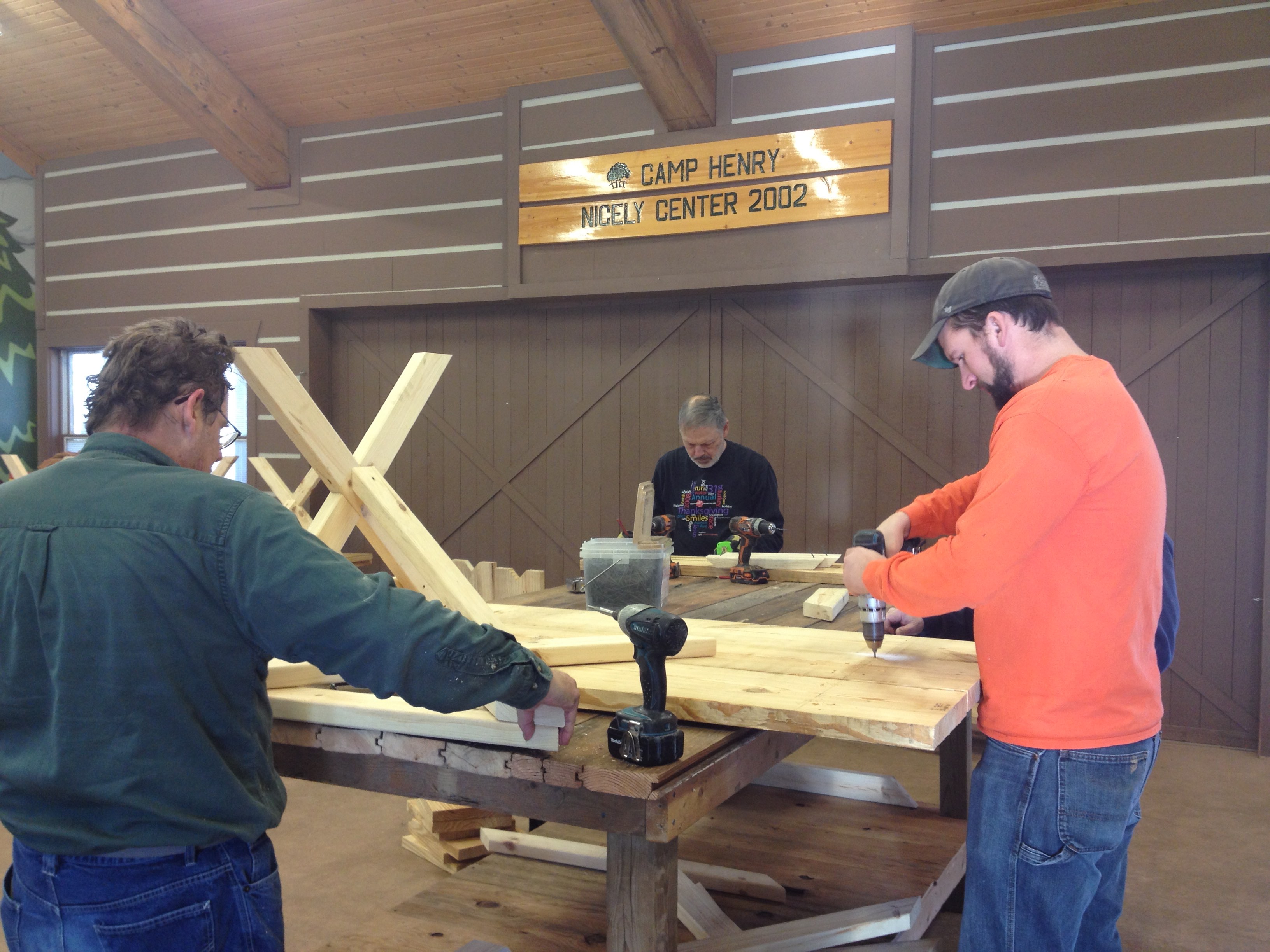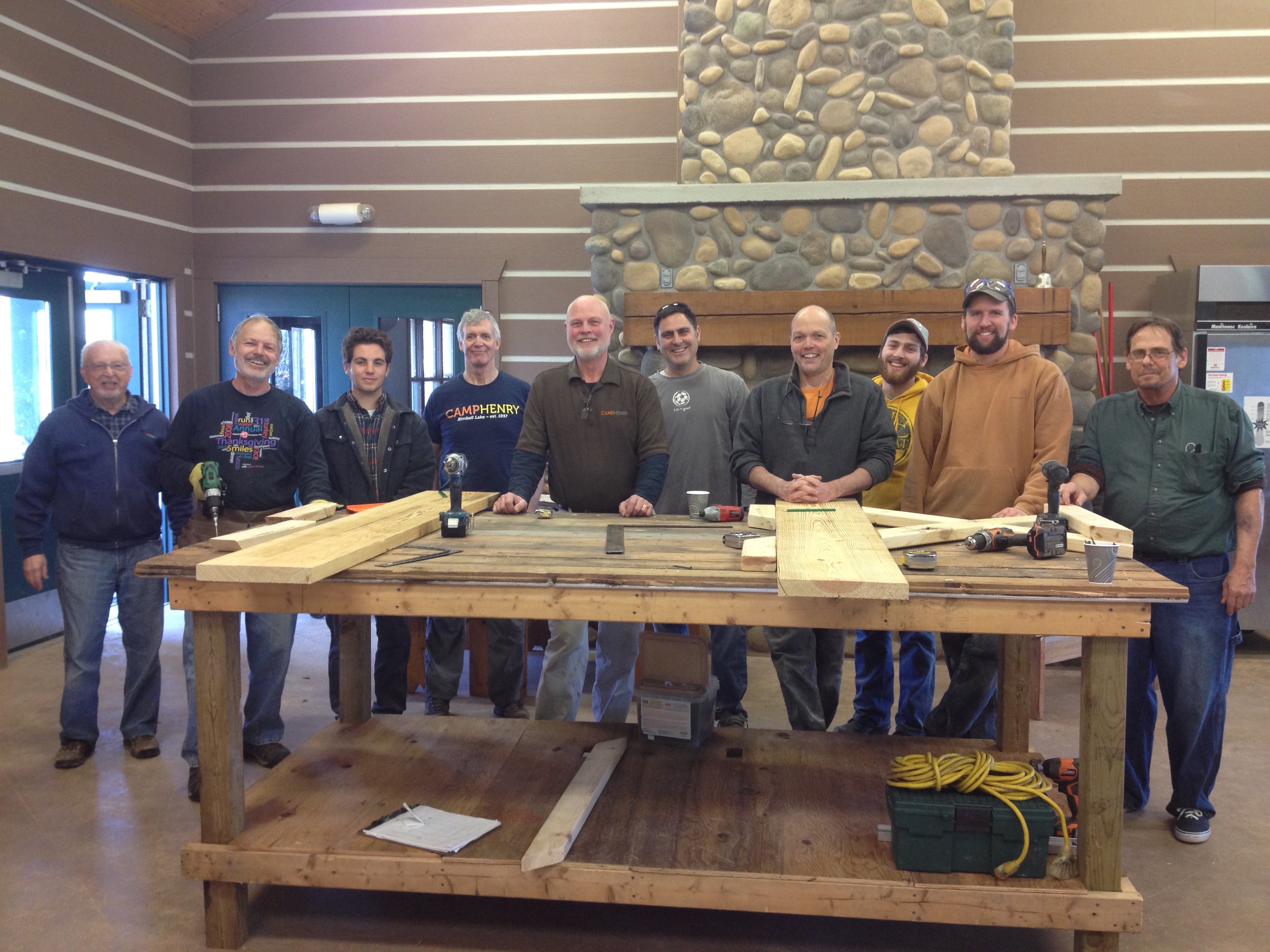 Speaking of the Dining Hall, construction is progressing nicely and it's exciting to see the new profile take shape. The new chimney is almost complete and all the plumbing and electrical is coming along. New kitchen equipment is already getting ready for installation, like the new walk in cooler and freezer. And the hoods that go above the stove, ovens, and grill for ventilation are also on site and being prepped for installation. Idema Theater is also seeing big changes in its renovation as the Giant Hydrallic door frames have been installed and are awaiting their windows and siding.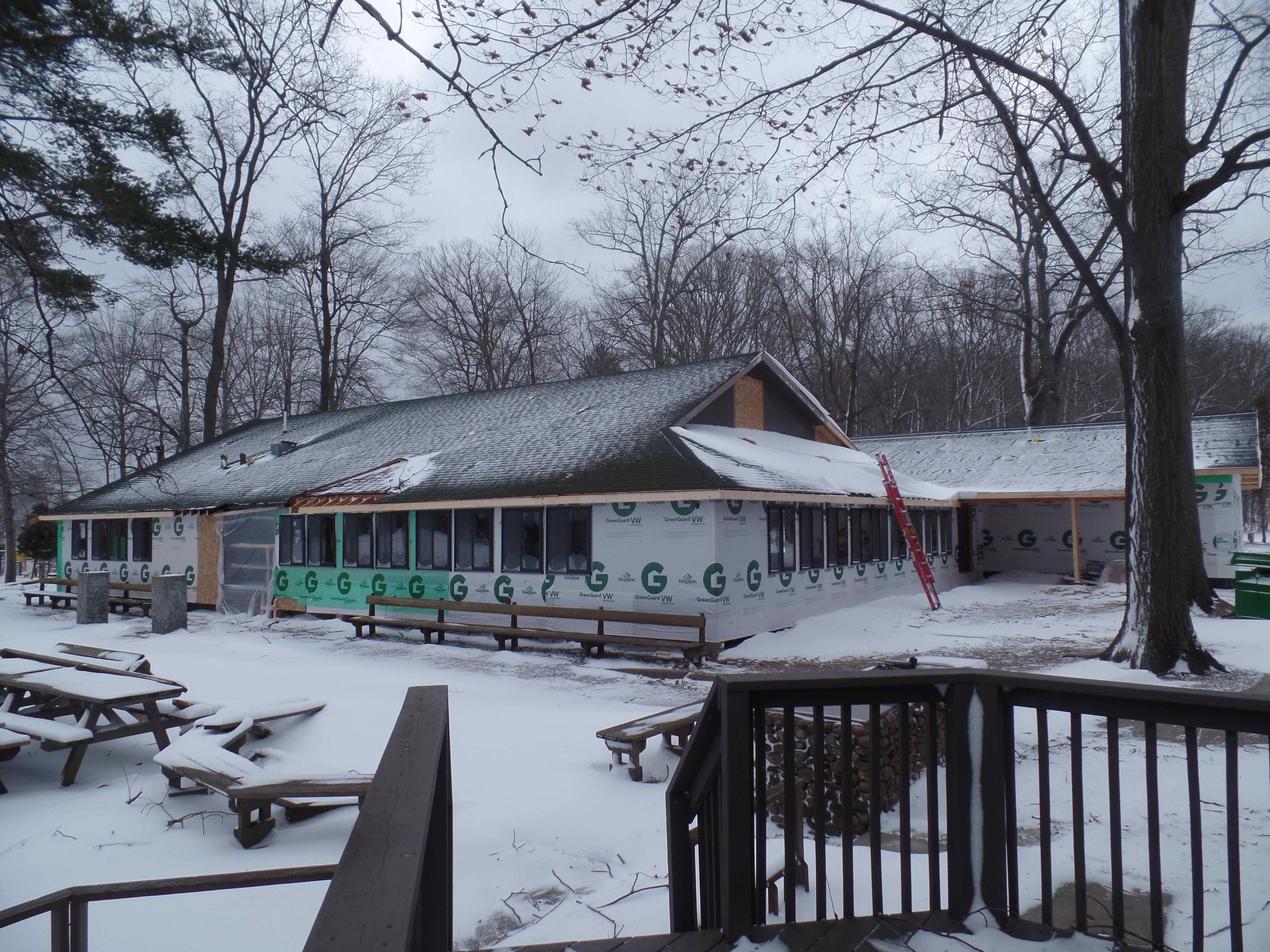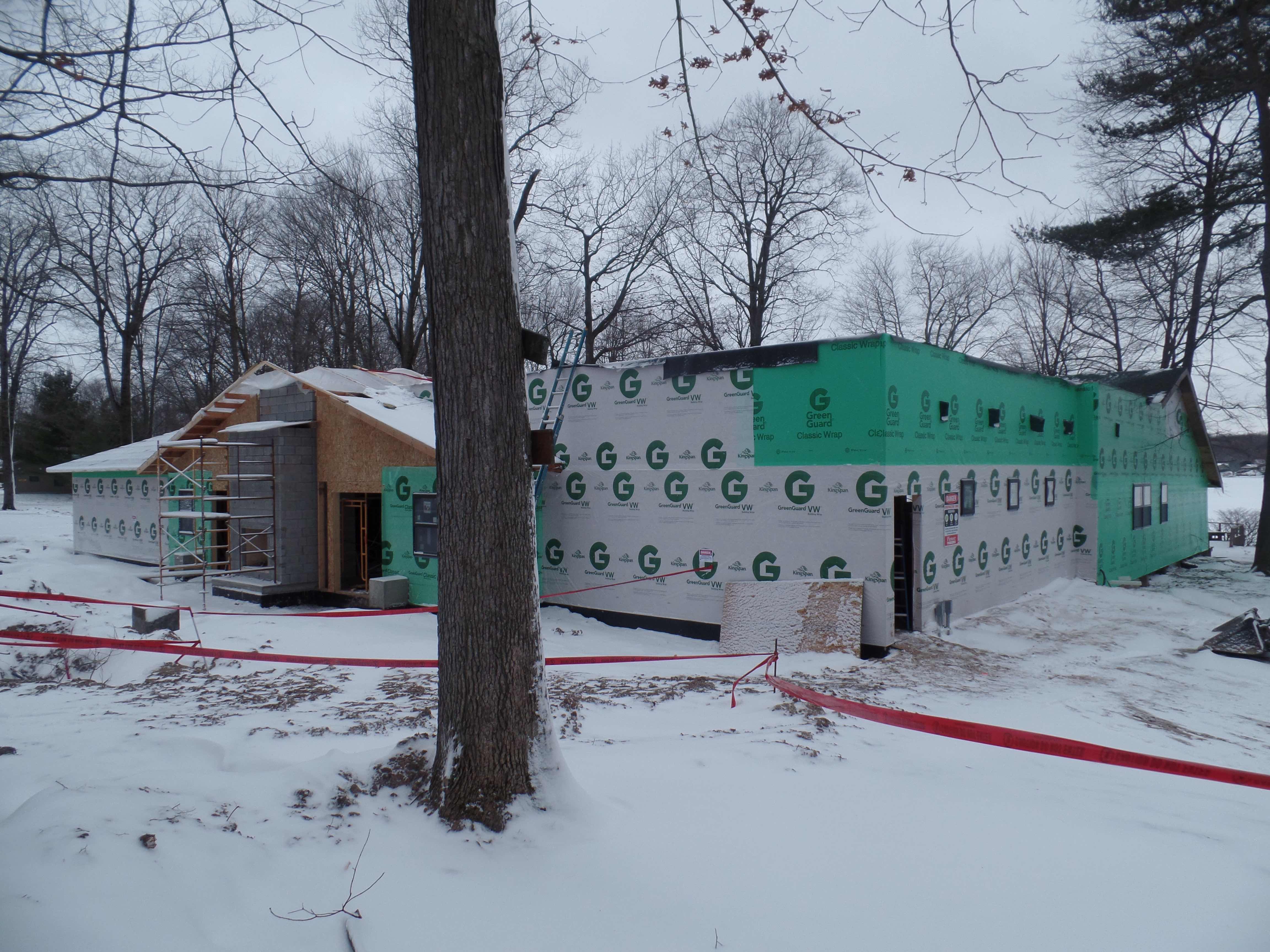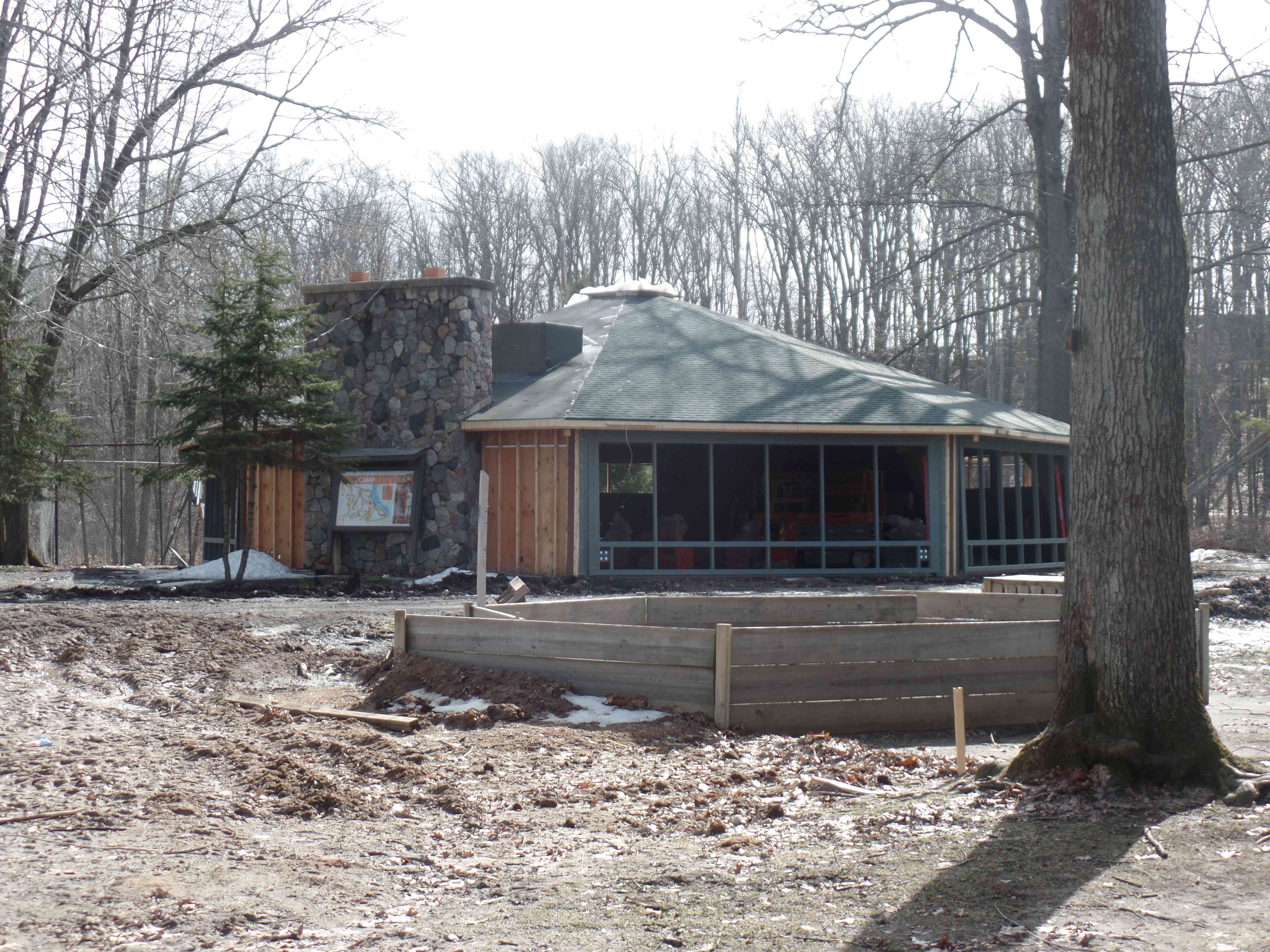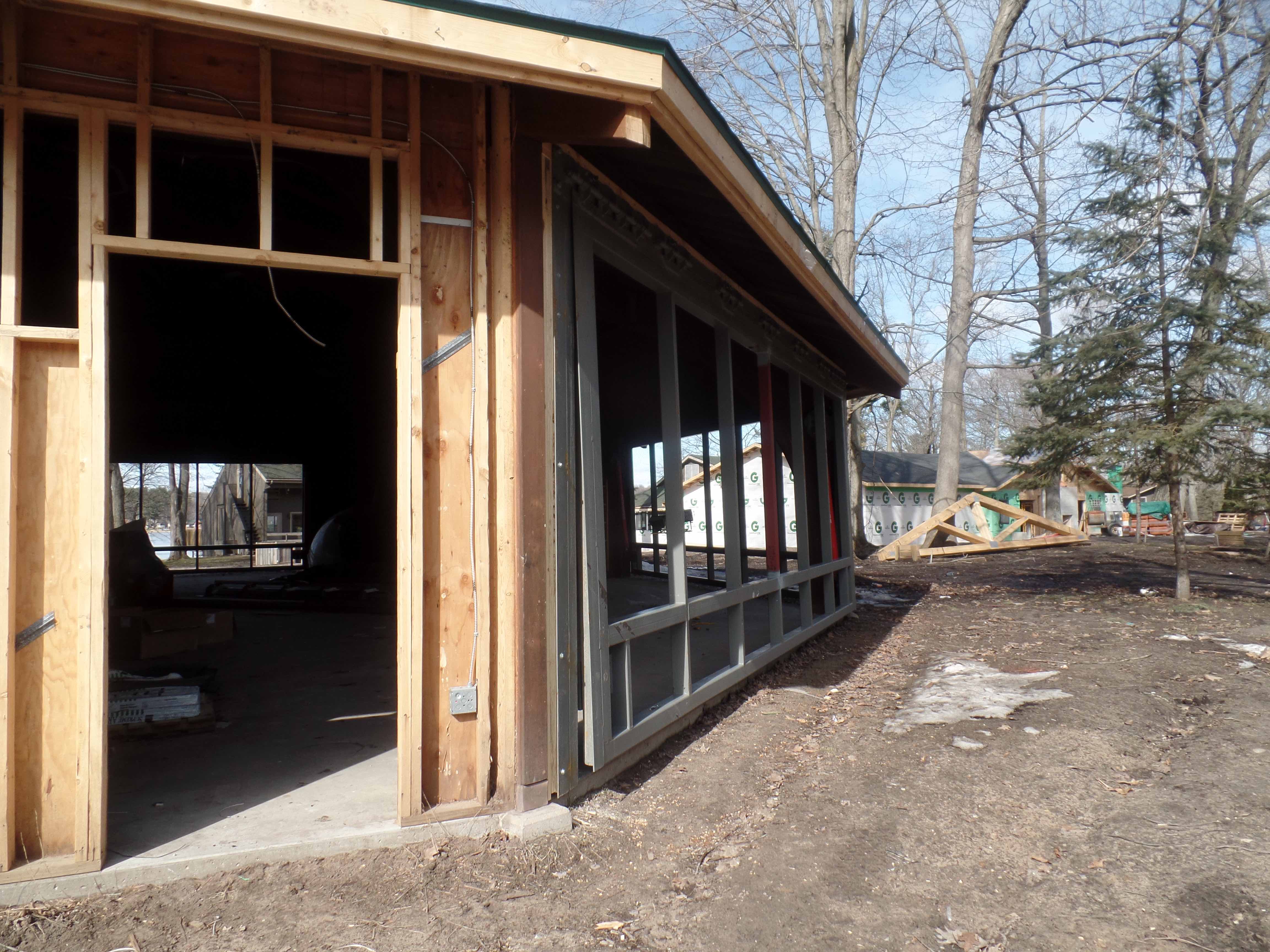 Another exciting event that happened in February was the start of this year's camp garden. Maura and Emily (aka Sweet T) set up an indoor growing space and planted 36 seeds. The seeds just began germinating and we are looking forward to growing our garden in variety and size as we head through March. The Camp Garden is used as a place for school groups and summer campers alike to learn about how plants grow, the importance of eating fresh and healthy, and the value in buying local, in season, and/or growing your own to help reduce your carbon footprint with regards to food transport.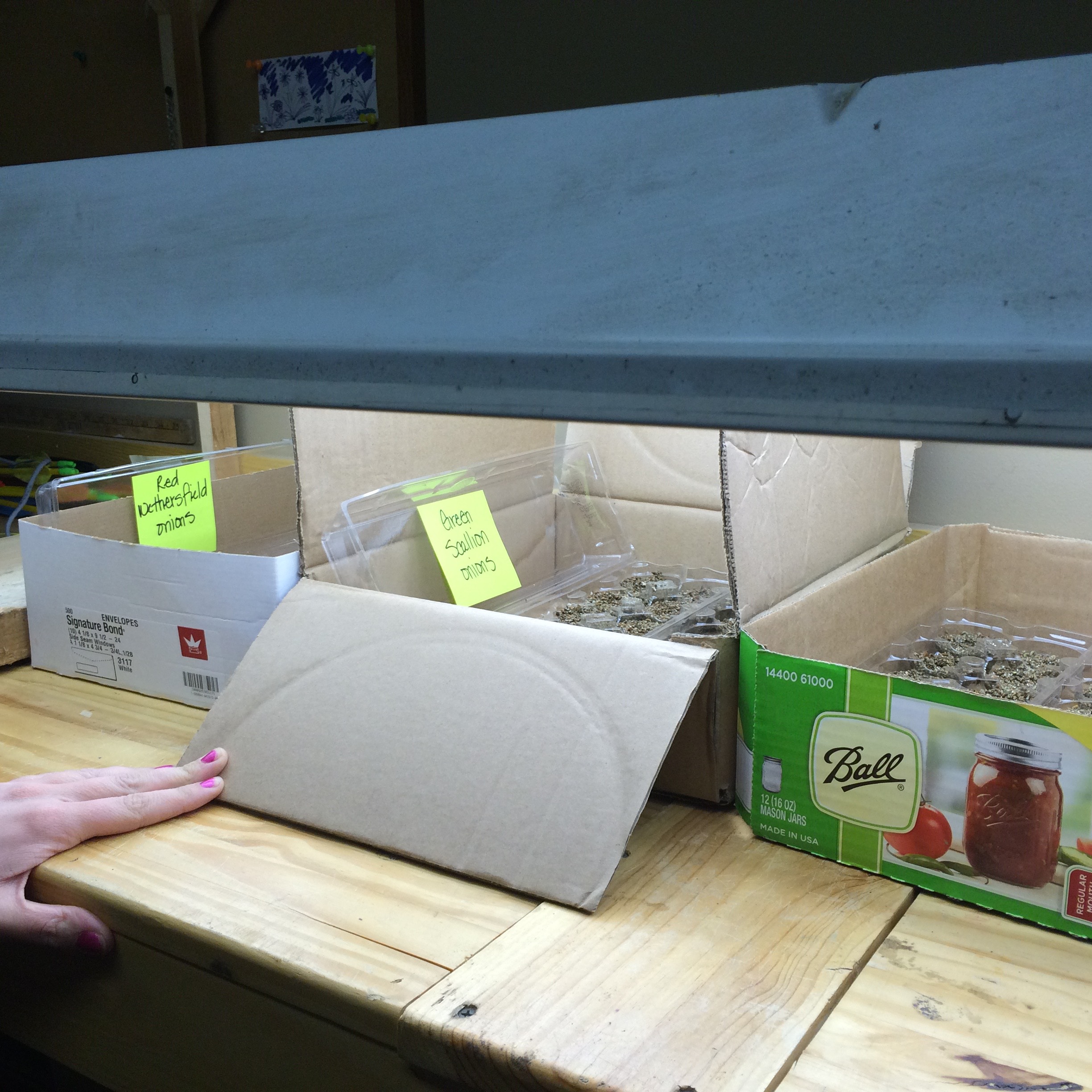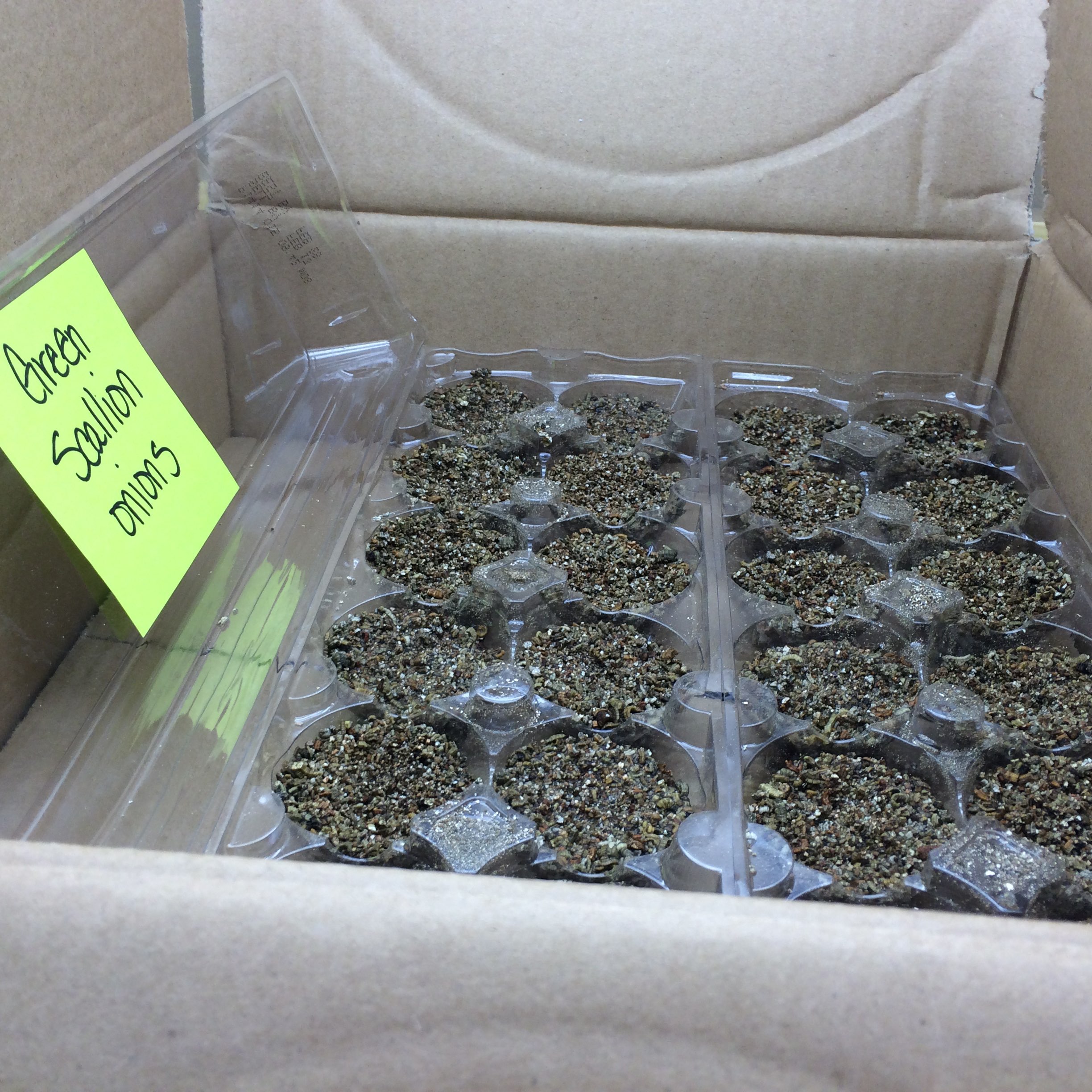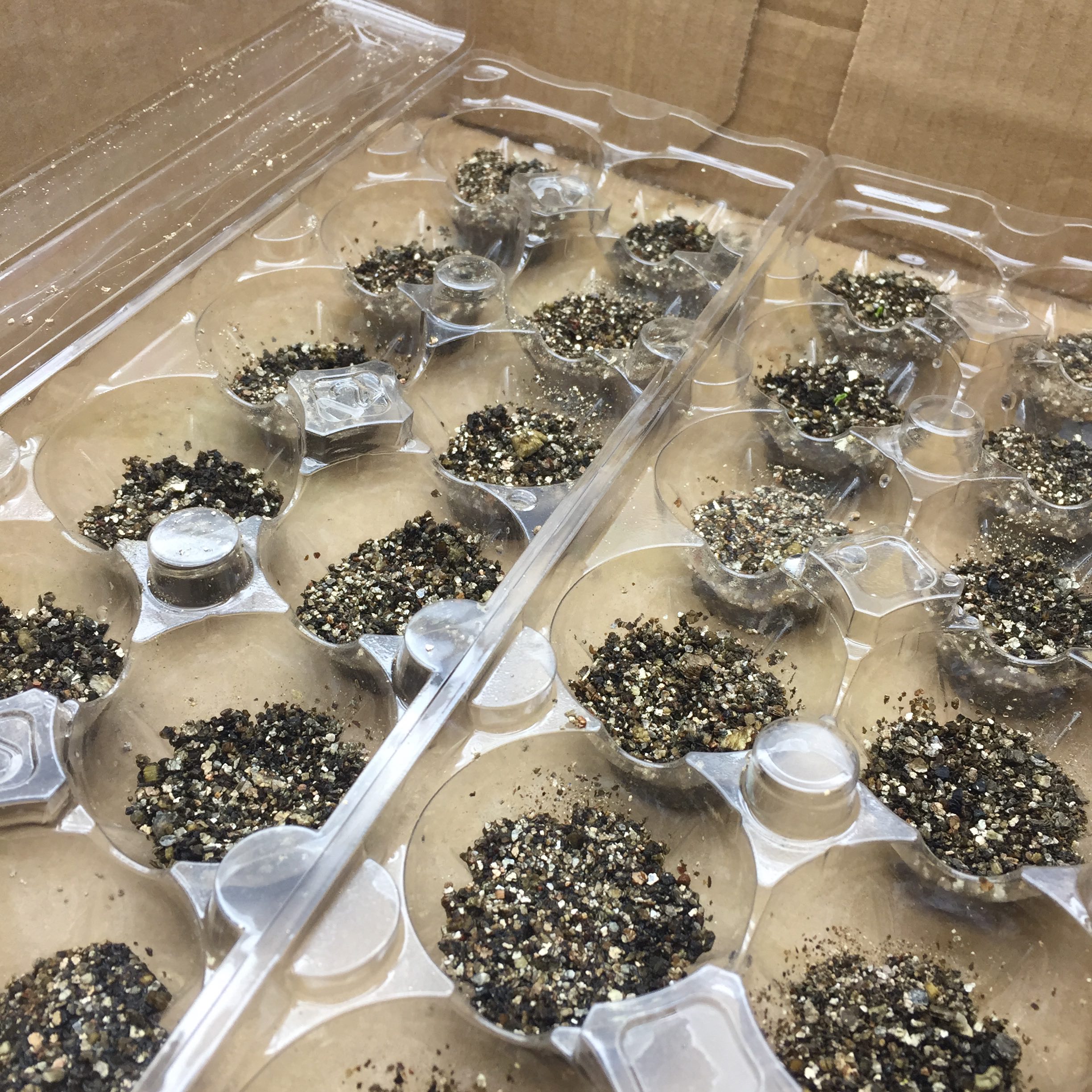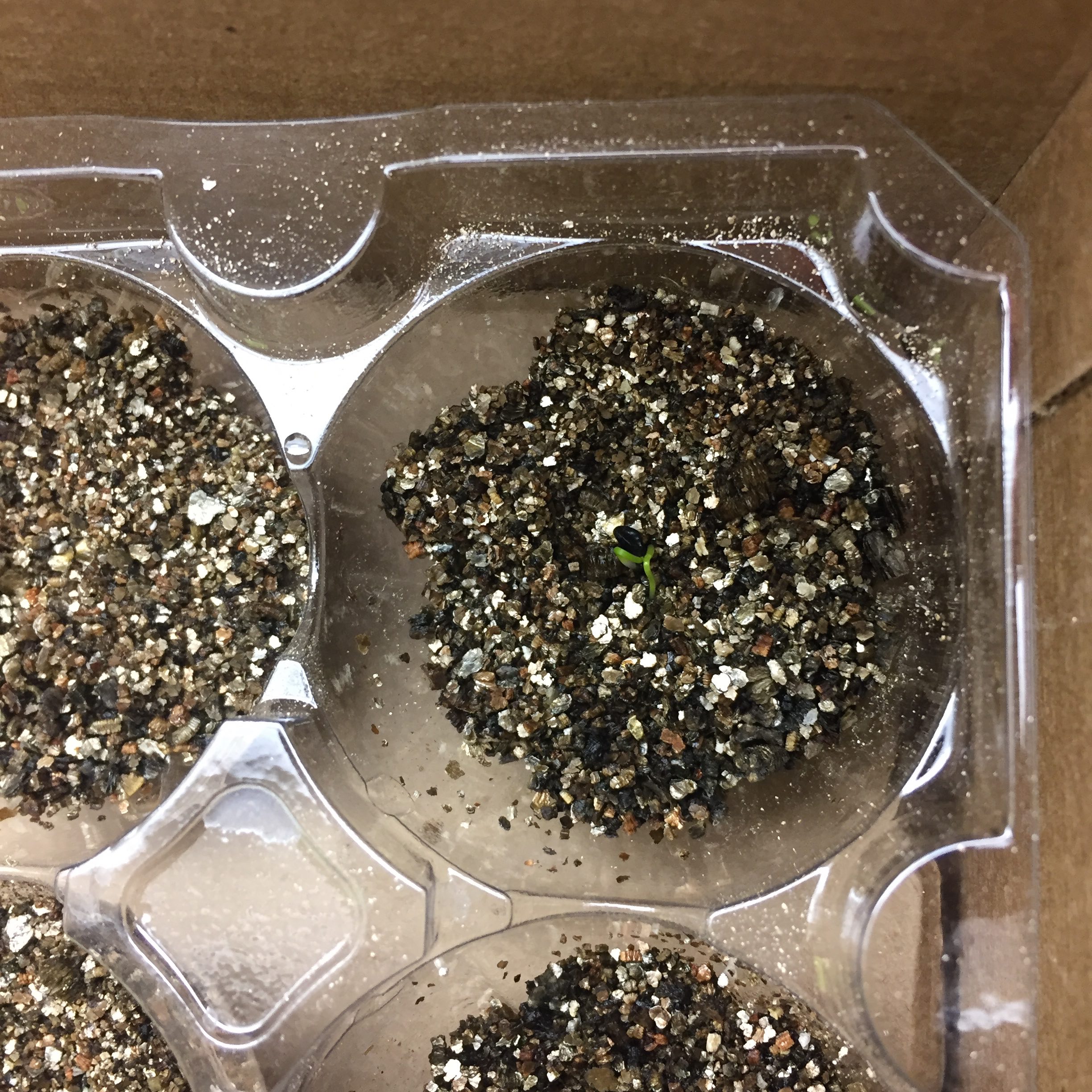 On February 26th, Jake and his wife, JJ, flew out to California to reunite with California campers on the Central Coast and spread the word about Camp Henry and its California connection. They had help from the Hotaling Family, Kenny and Kelly and their kids. A good time was had by all as they shared pizza and ice cream, pictures and videos of camp, and of course play several camp favorite games. Kids have been coming to Camp Henry from the Central Coast of California since 2011 and their numbers continue to grow as they return home and share their experience here with their friends in California.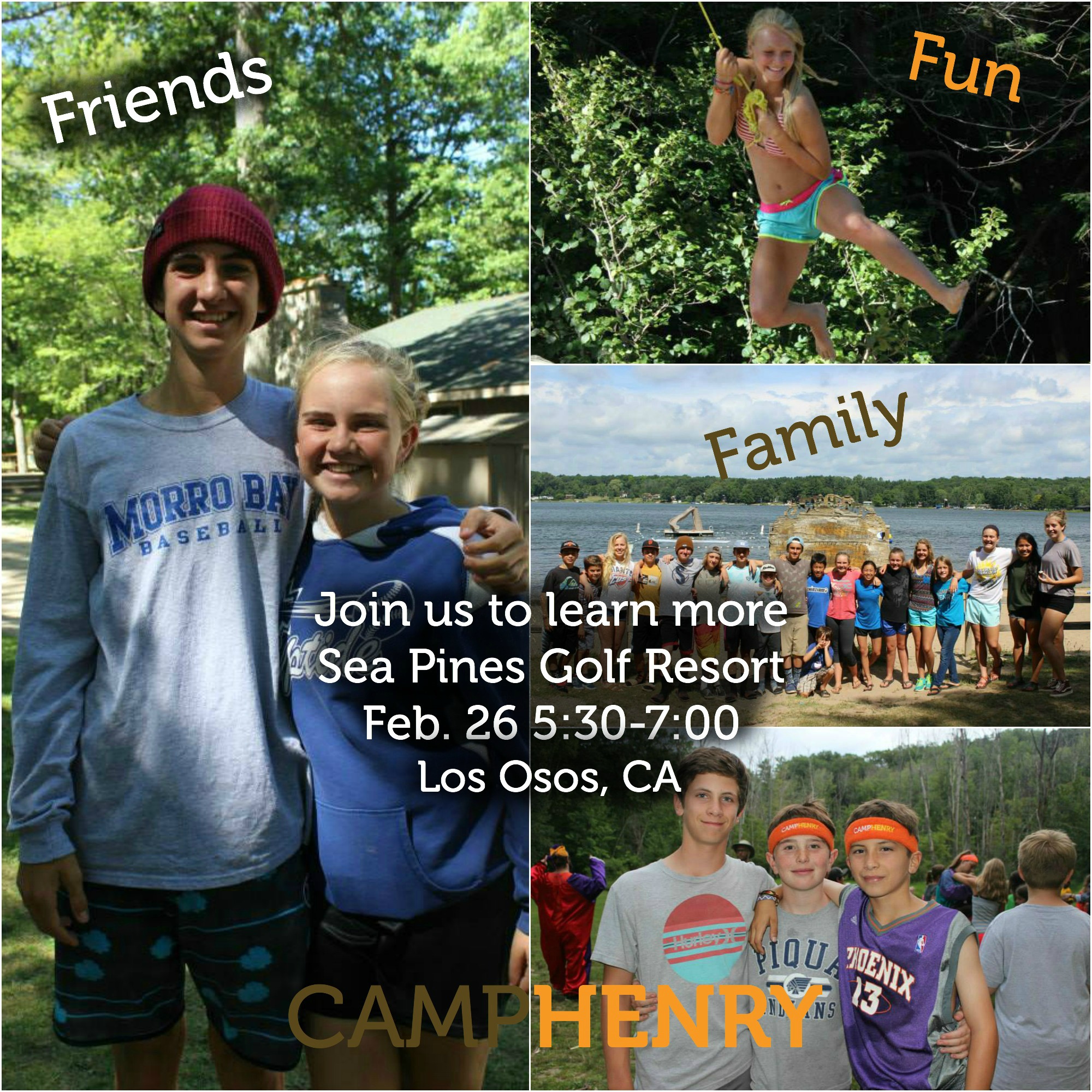 Even for a short month, you can see at lot was happening at Camp! Now, let's take a look at March! In early March, the year round staff will head south to Gull Lake Ministries for the CCCA (Christian Camp and Conference Association) Regional Conference. Last year's staff attended and had a blast bonding with each other, going to workshops and learning new things to bring back to camp, and networking with fellow camps. We are looking forward to another pickelball tournament among ourselves. Which team will win the championship this year?
The Camp Henry Board is headed up to Camp for their yearly board retreat in early March and are looking forward to seeing the construction progress as well as spending time with one another. Shortly after the Board Retreat, Camp Henry's next LIVE! Event is happening at 3 Mile Project. Don't miss out on this FREE event and bring your friends, just be sure to RSVP so that we can have enough pizza for all!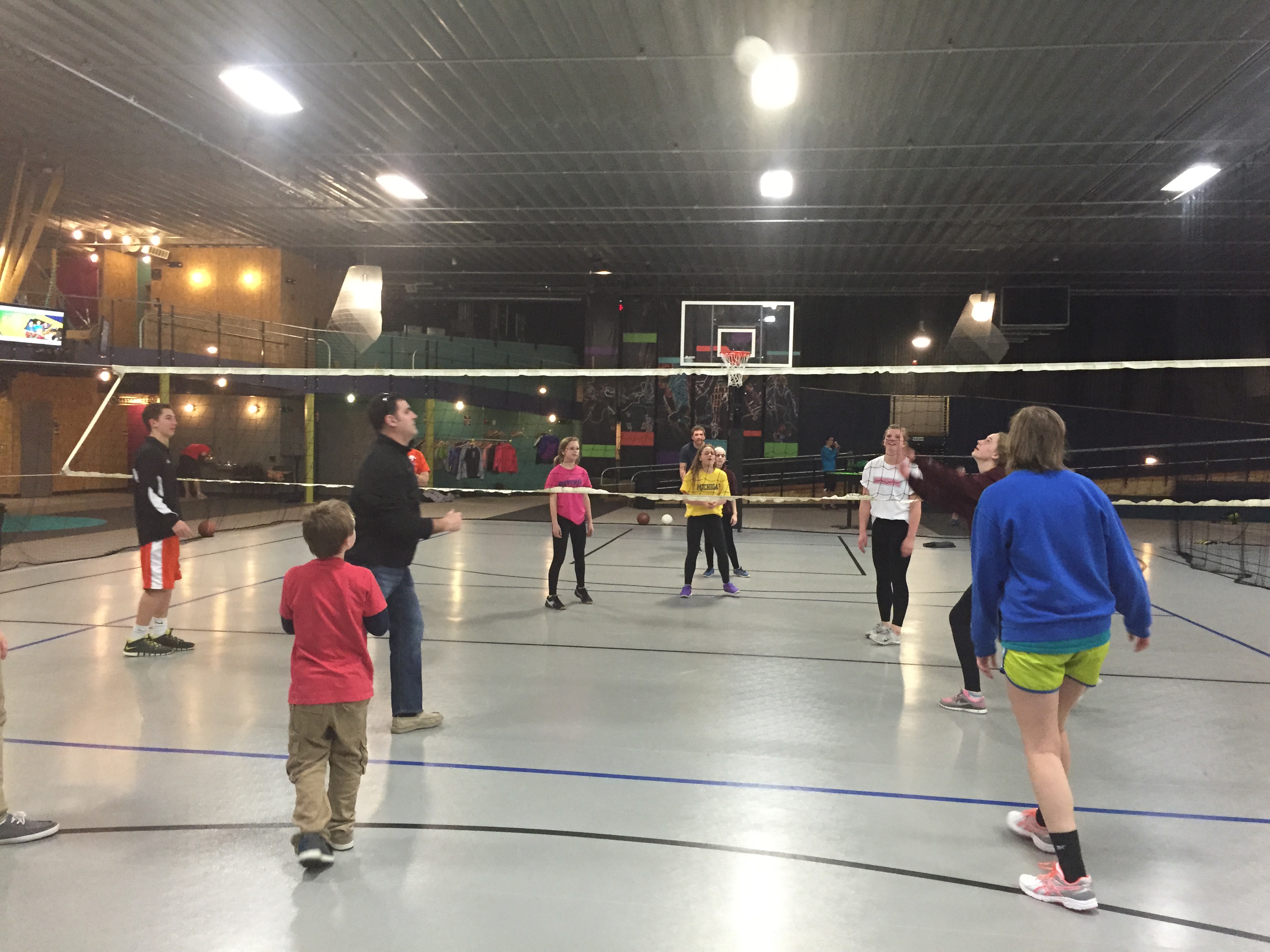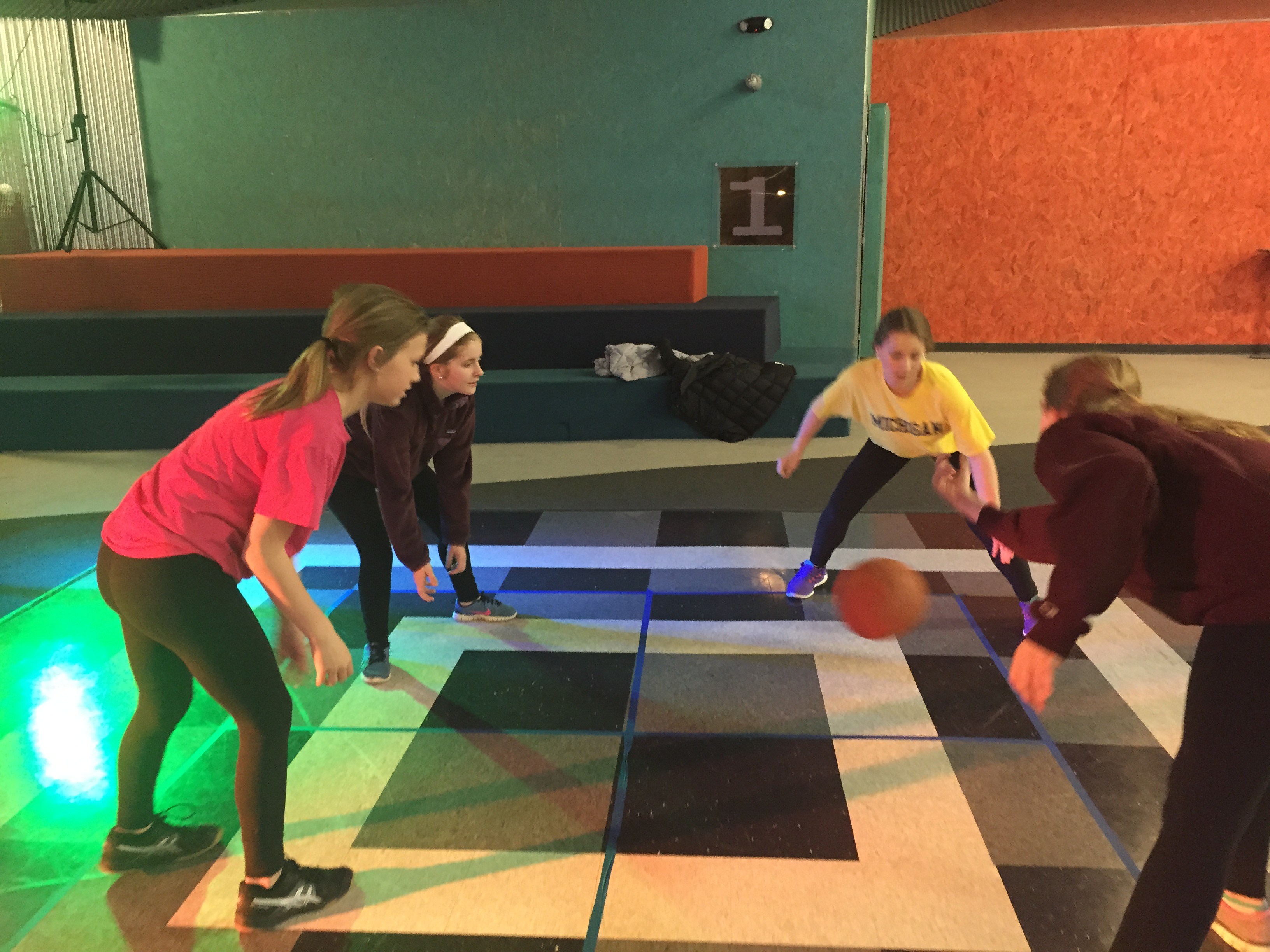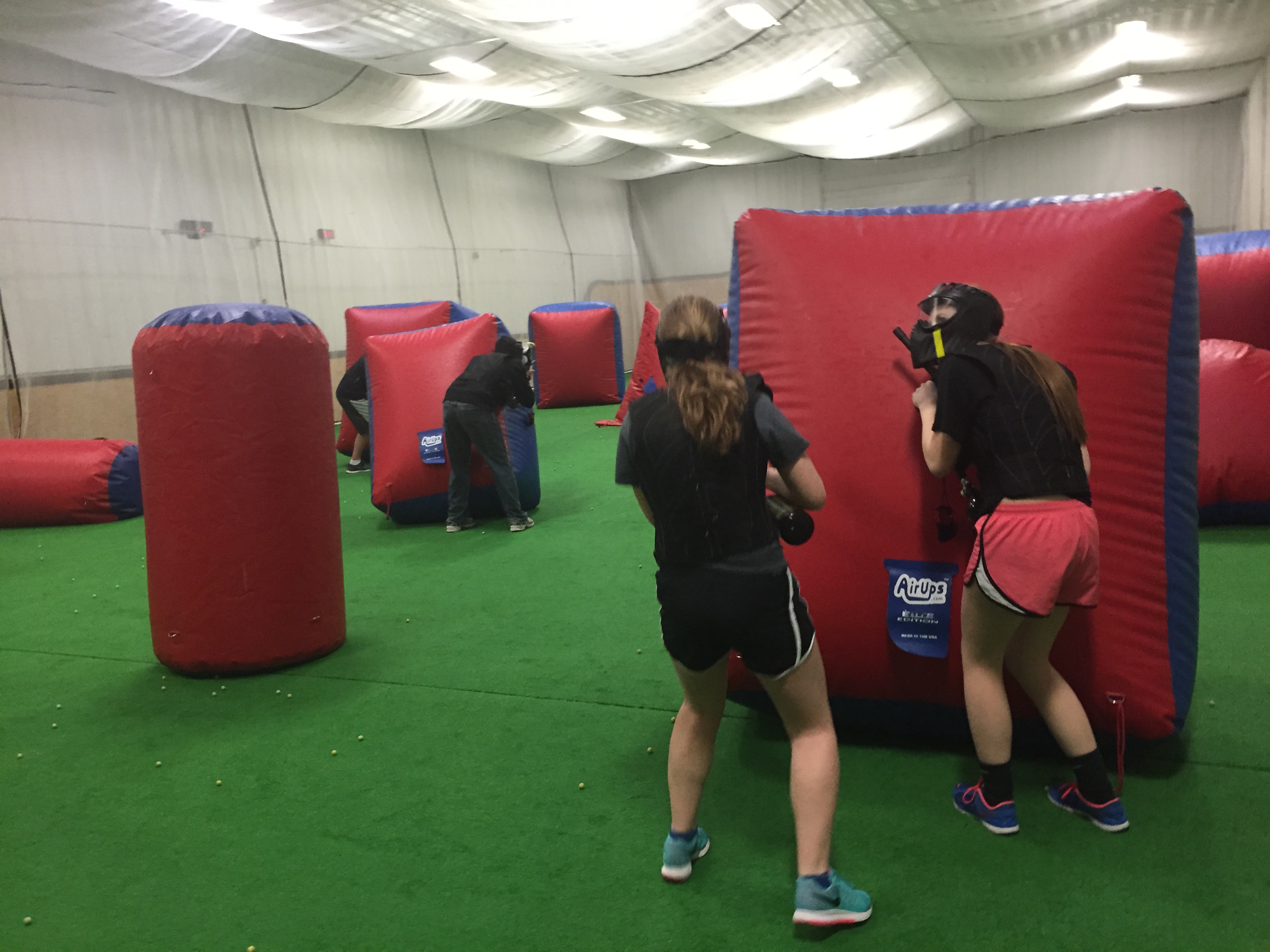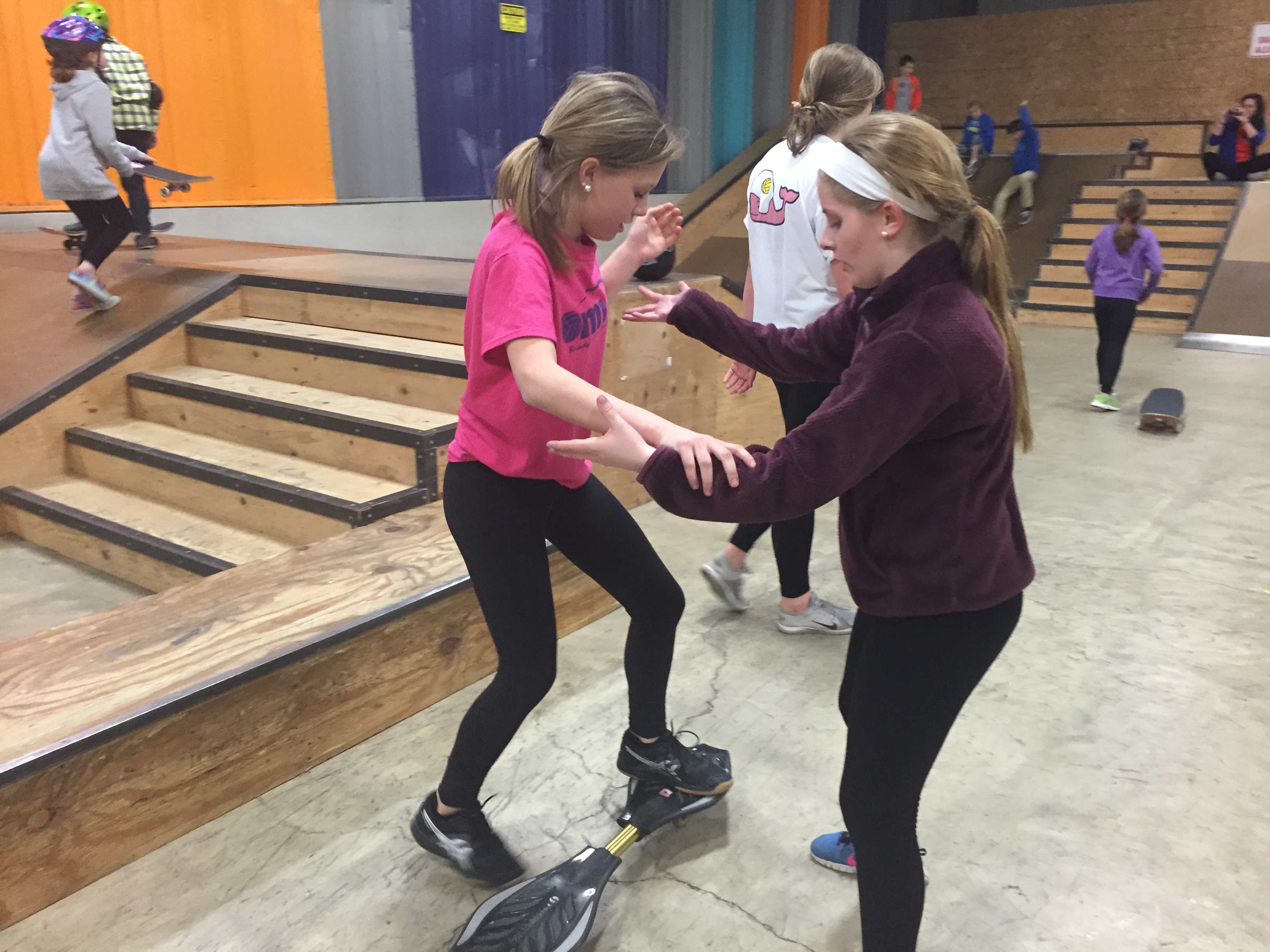 We are making our way to several expos to share Camp with the local communities. We would love to see you if you want to swing by our booth and try your hand at one of our games. We'll be at Rockford Expo on March 19th from 9 am - 3 pm. That same day we will also be in Forest Hills starting at 9:30 am through the afternoon. On March 26th, we will stay super local by going to the Newaygo Family Expo from 10 am to 1 pm.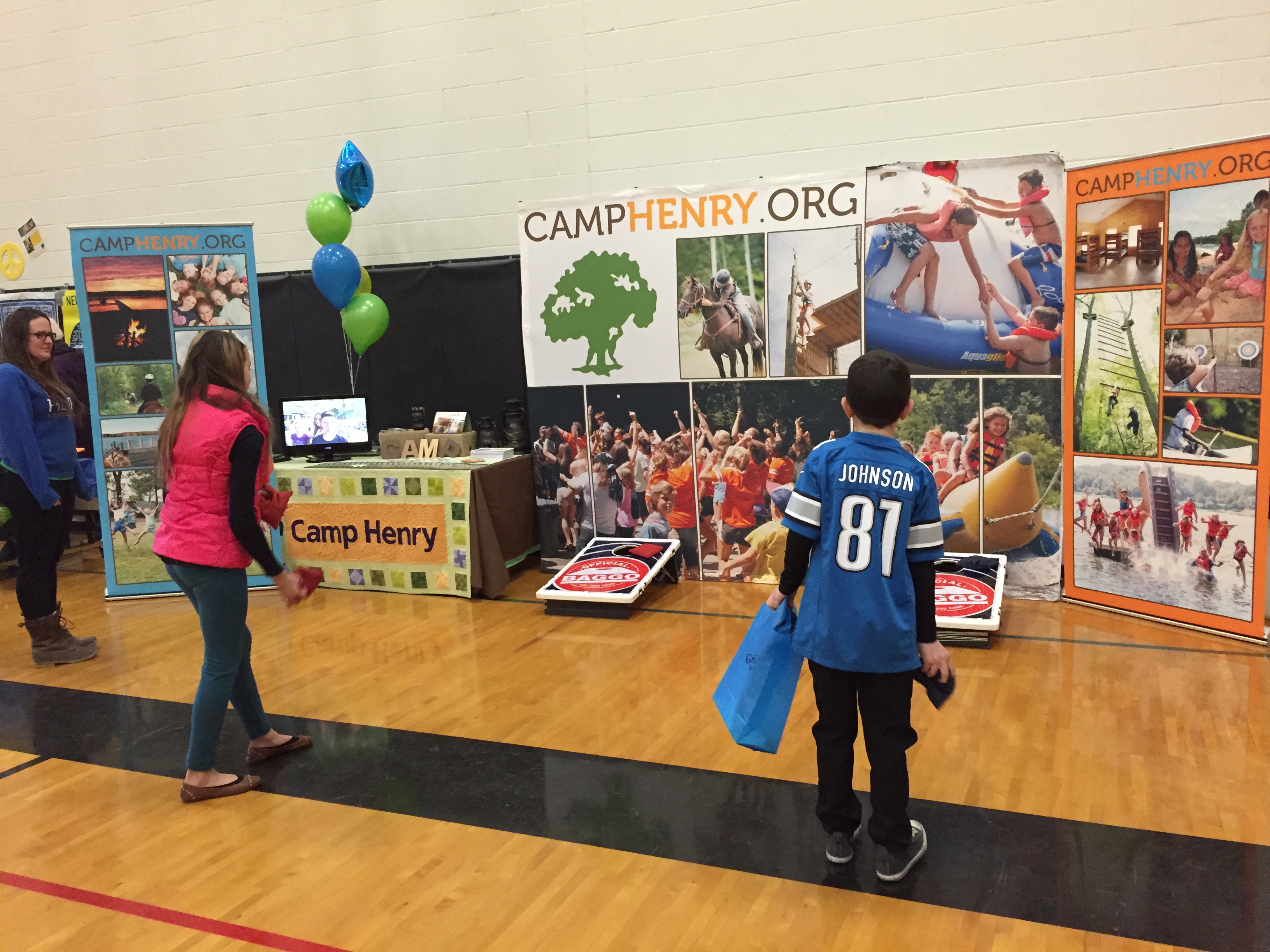 On March 23rd, Olive's of East Grand Rapids is hosting a fundraiser for Camp Henry's Scholarship Fund. Join us between 6 and 10 pm and 20% of proceeds will go toward the scholarship fund. Click here for more information. If you can't make it that night but would like to contribute, you can do so here.

 To wrap up the month, several Camp Henry staff will head to DeVos Children's Hospital in Grand Rapids to volunteer their time and spend time with the kids on March 29th. These are pictures from last year's visit!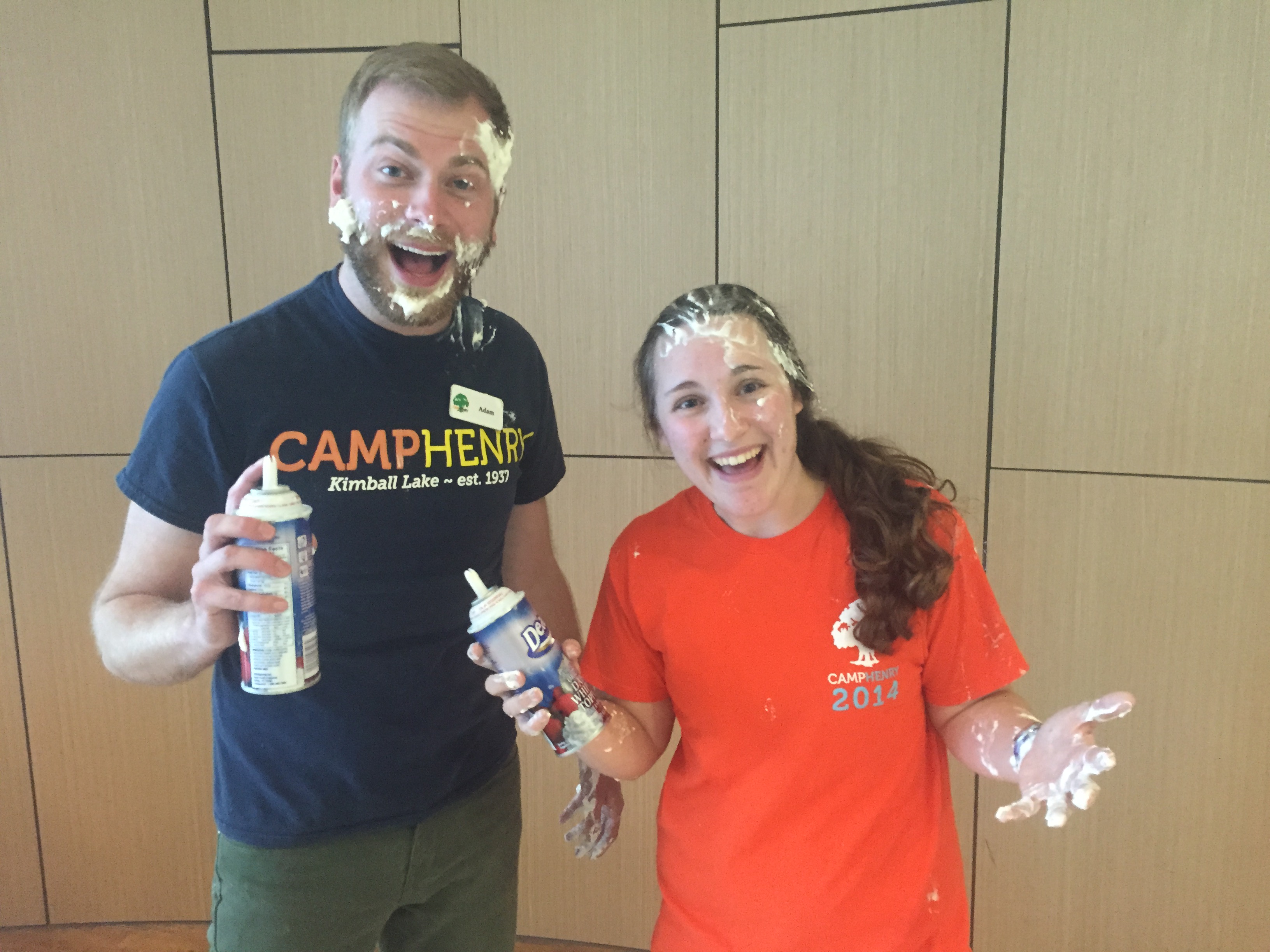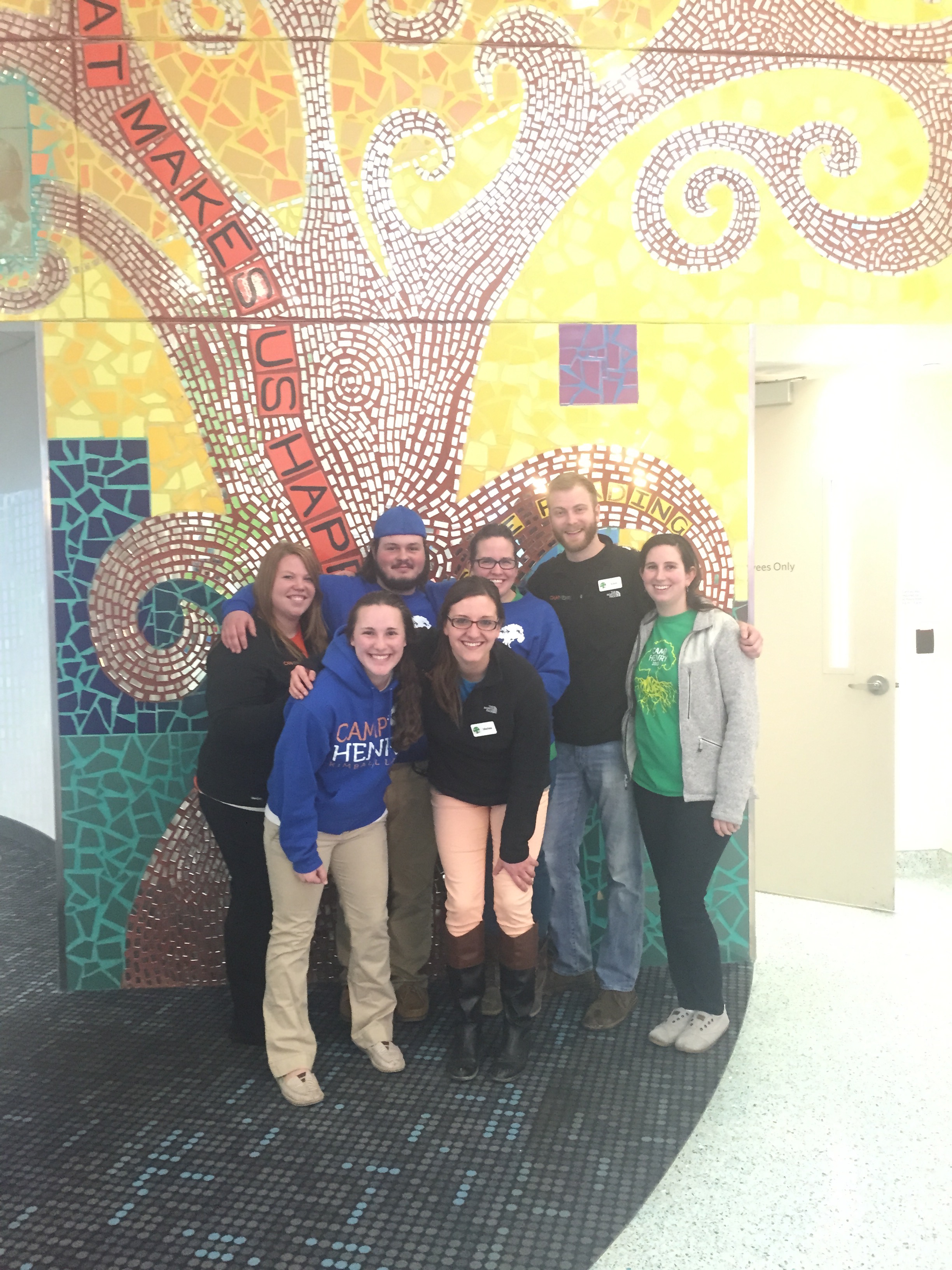 As soon as March is over, the Winter Park Spring Break Trip will get underway on April 1st as they start their drive across the country to the majestic Rocky Mountains. It's not too late to join us as we hit the slopes in Winter Park, CO for a week.
One month of 2016 has already passed and we are on to February! There are a lot of great things happening at Camp Henry and we want you to know how you can get involved or at least stay up to date! Before we share the February events,  let's take a quick look at what happened at Camp Henry in January 2016!
 The Dining Hall and Theather renovations are moving along even in the winter conditions. Here's a look at the progress!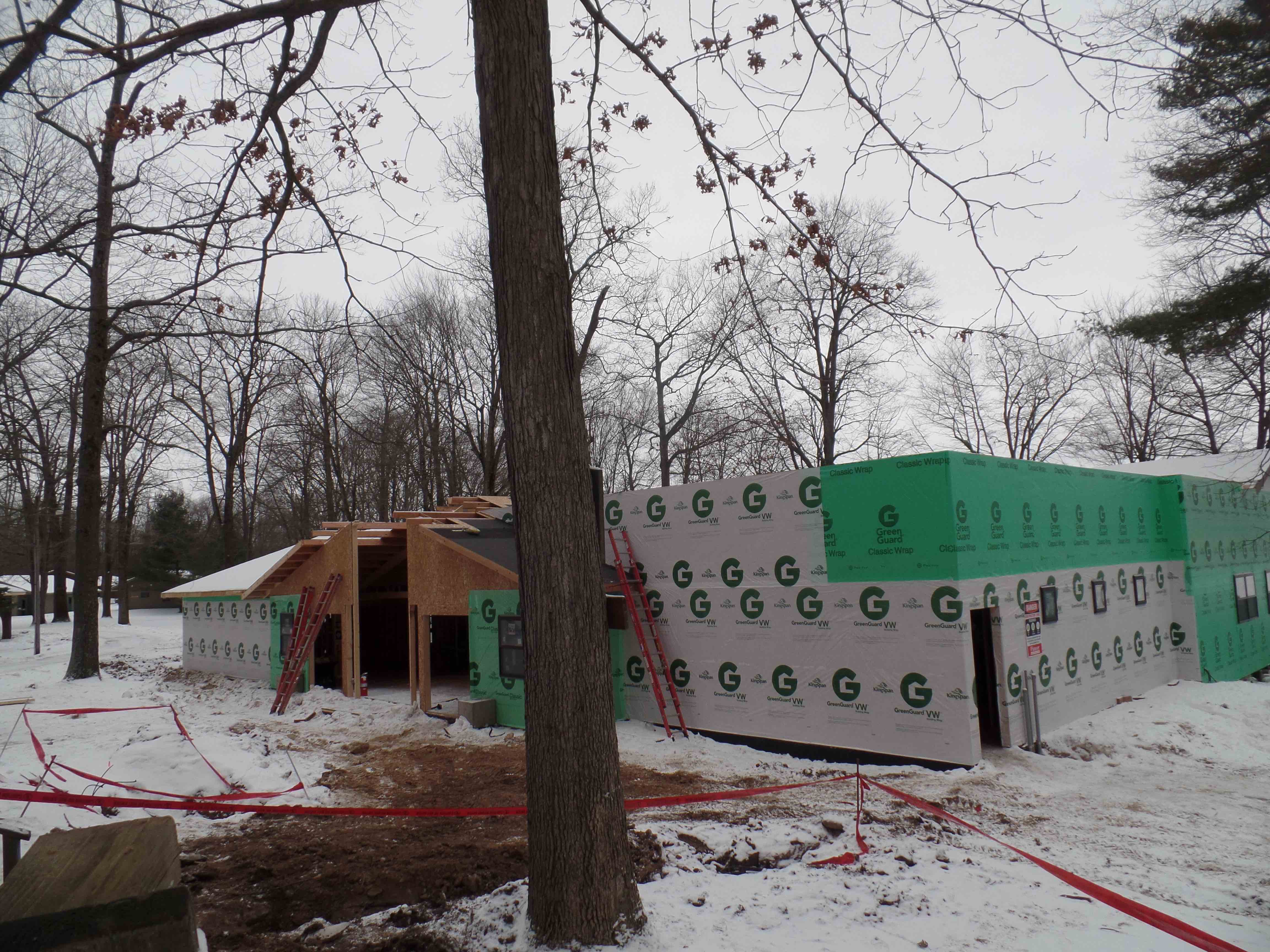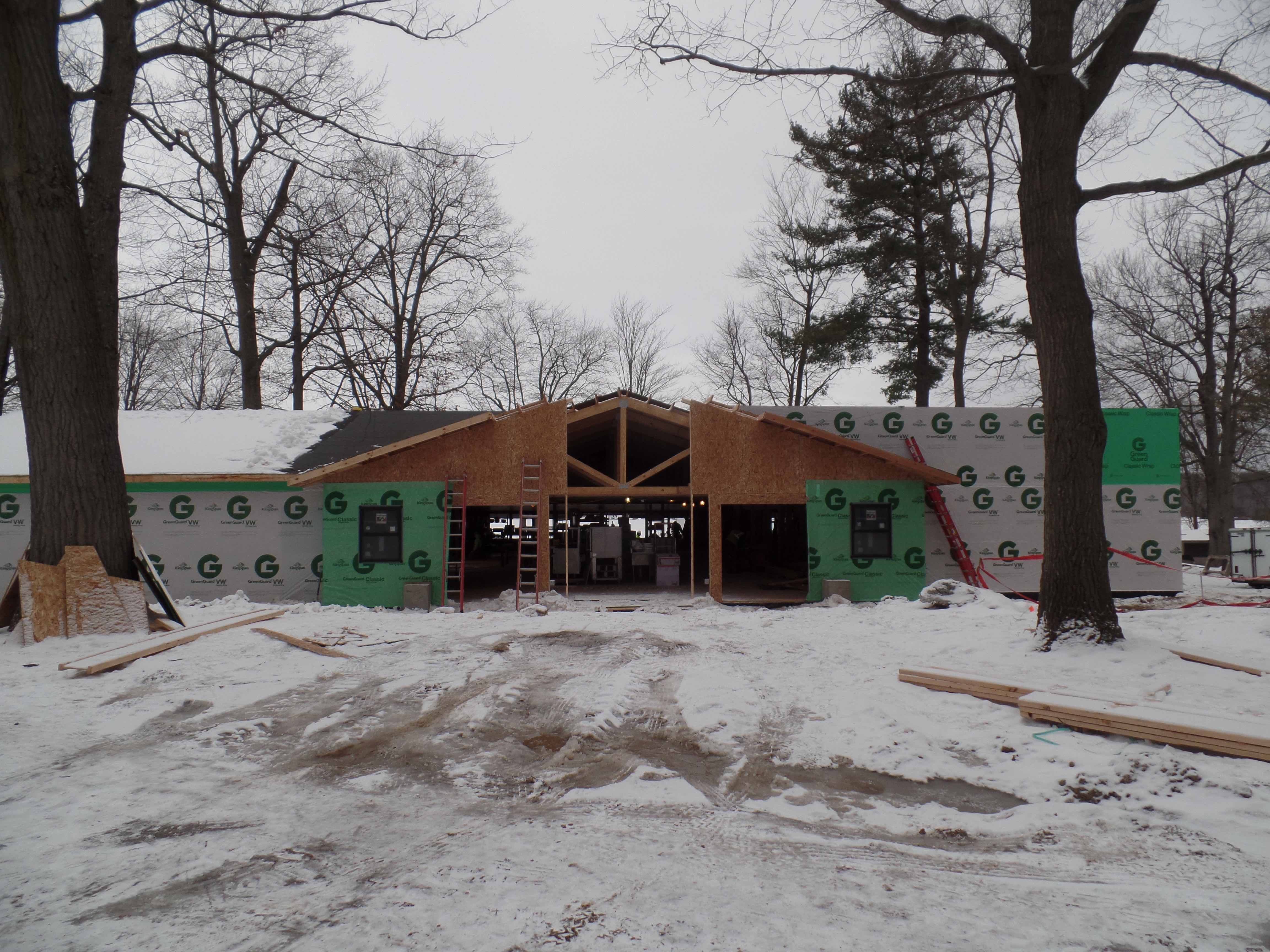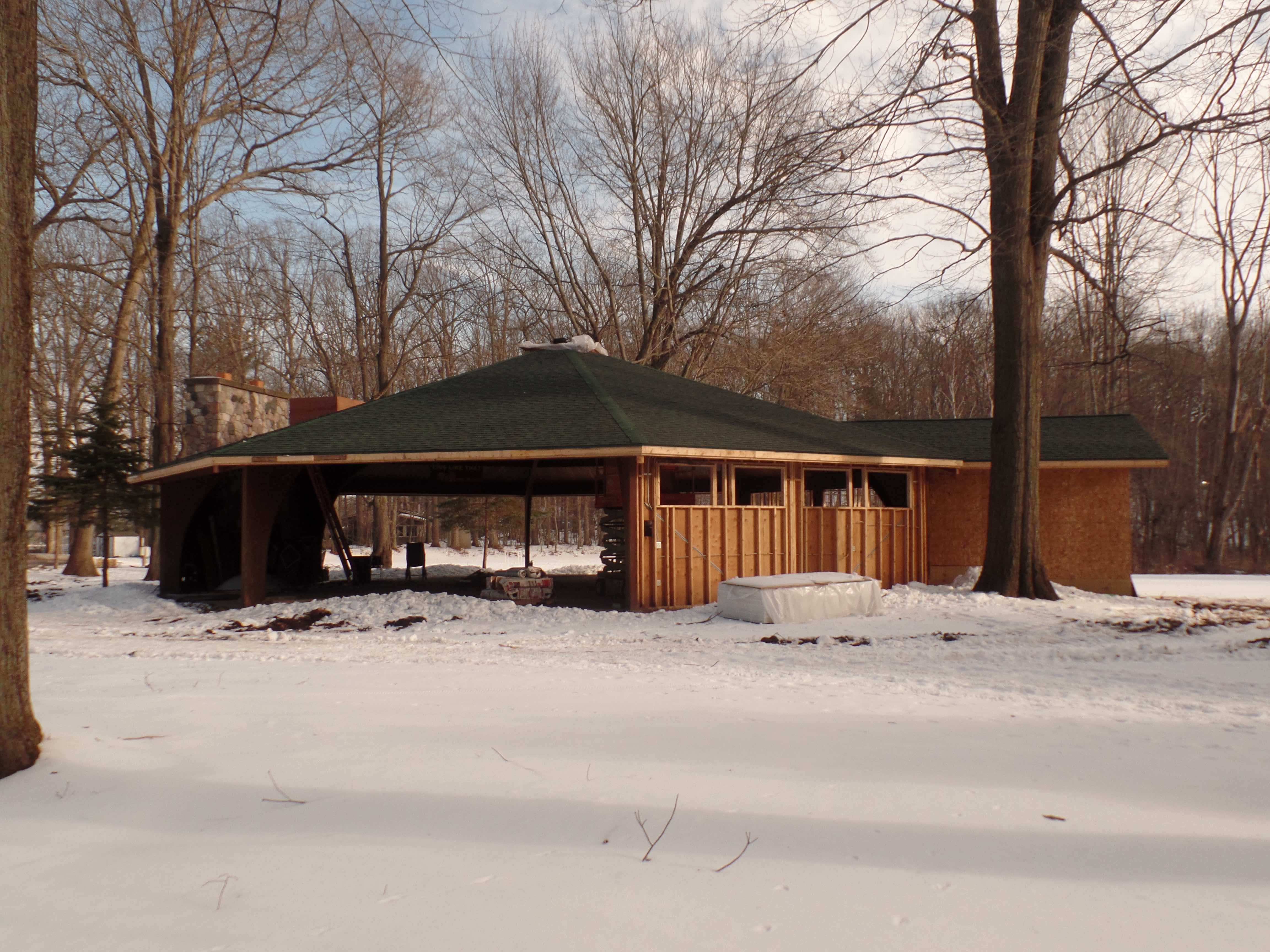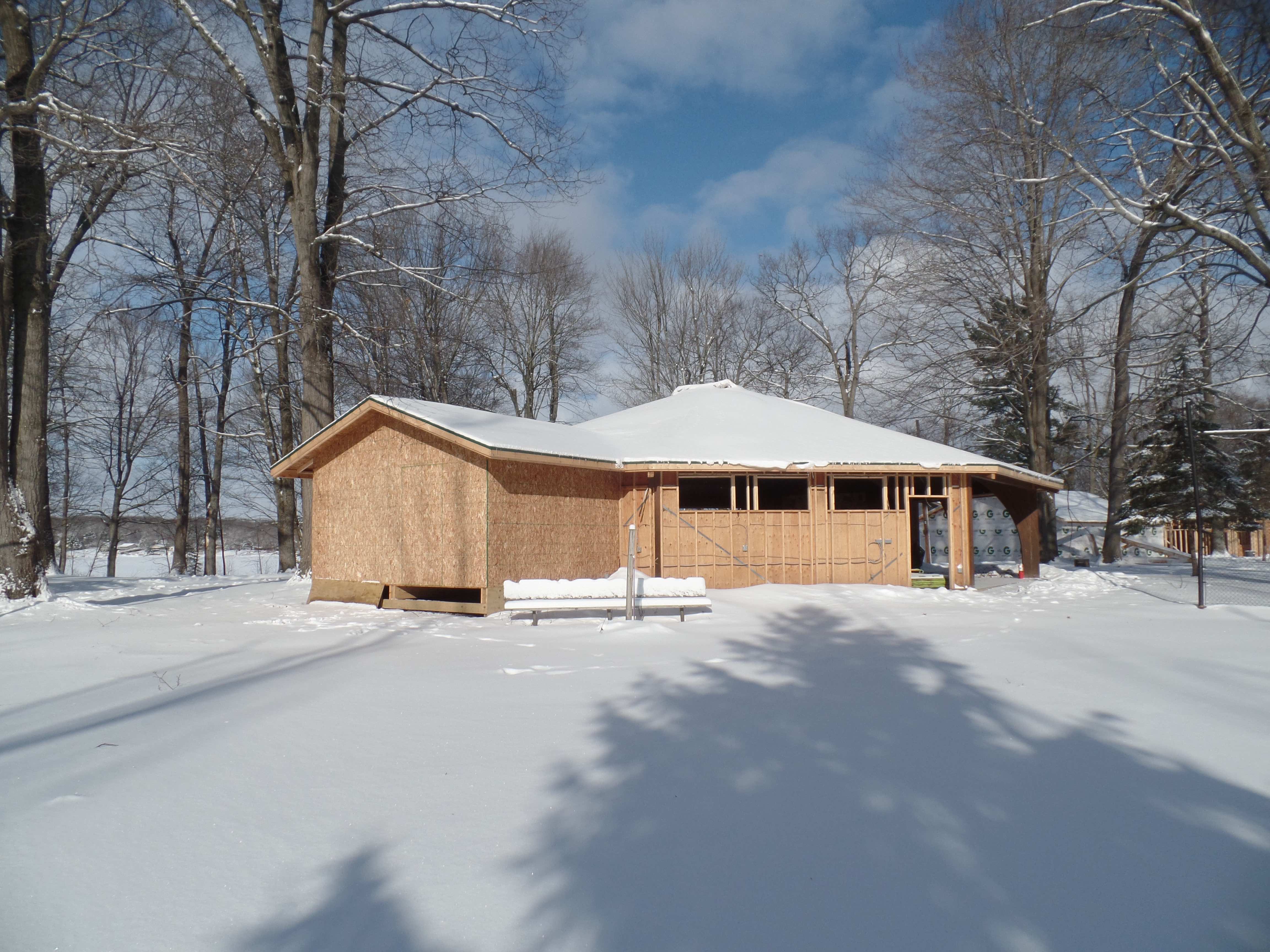 On Jan. 17th, the first Camp Henry LIVE! of 2016 at Rosa Parks was postponed to the 24th due to extremely low temperatures. The 24th was a hit with a good crowd of Camp Henry campers and staff skating together. Camp Henry year round staff memeber, Emily Thickens, better known as Sweet T, even tried her hand - or should we say feet - at ice skating for the first time!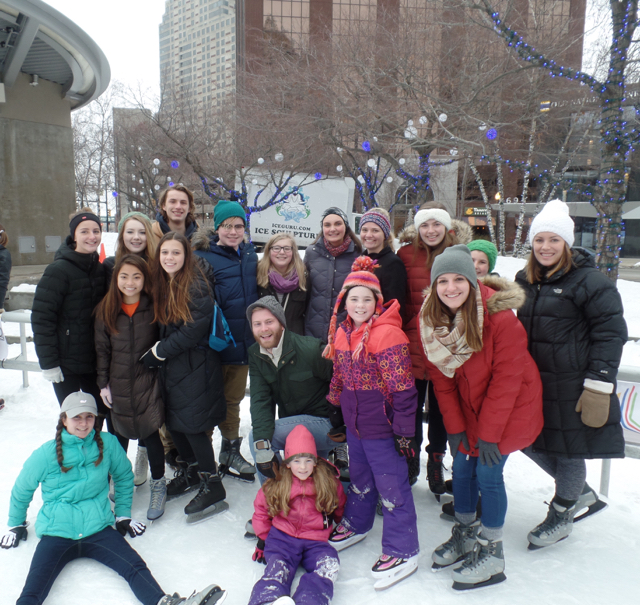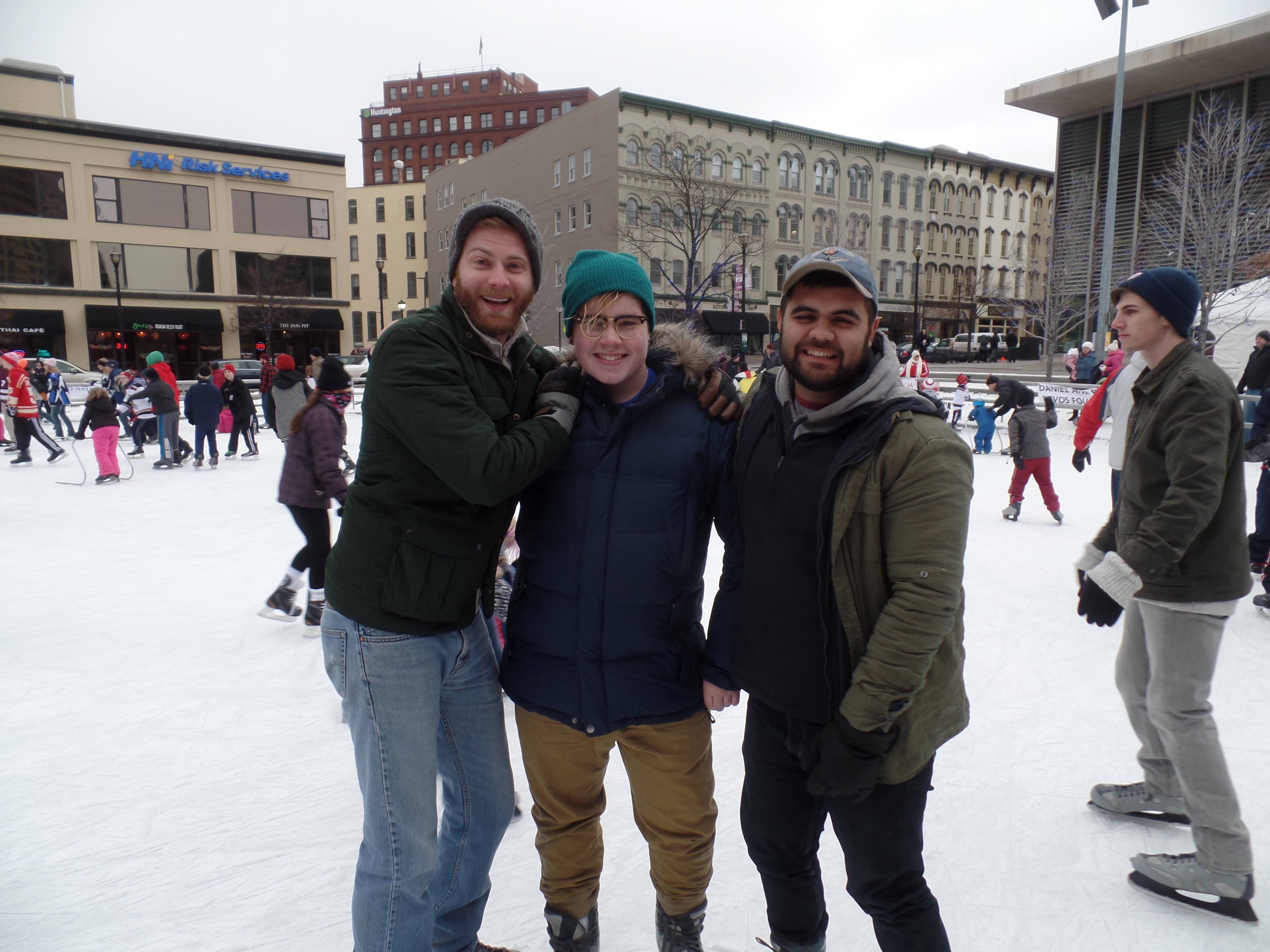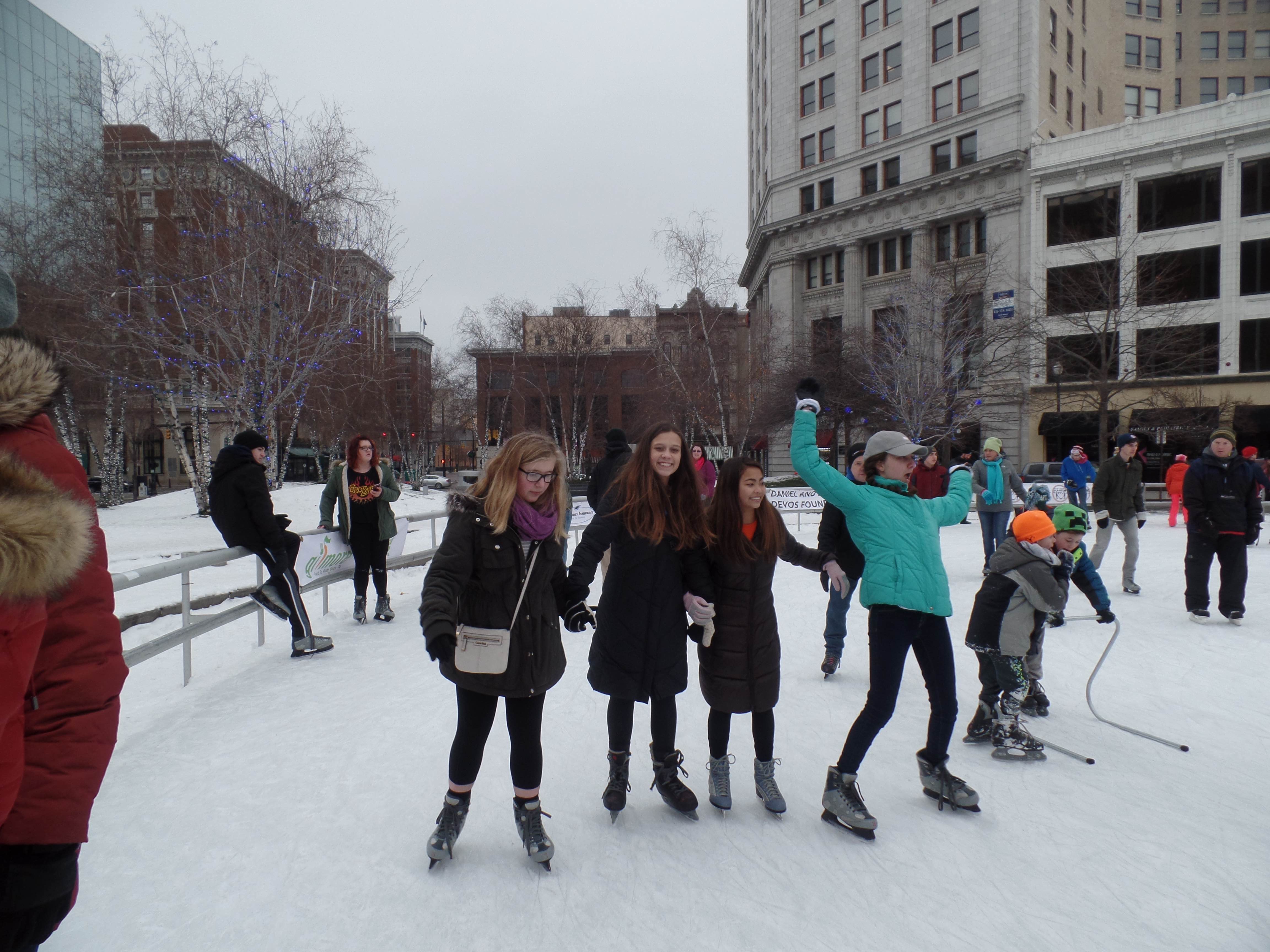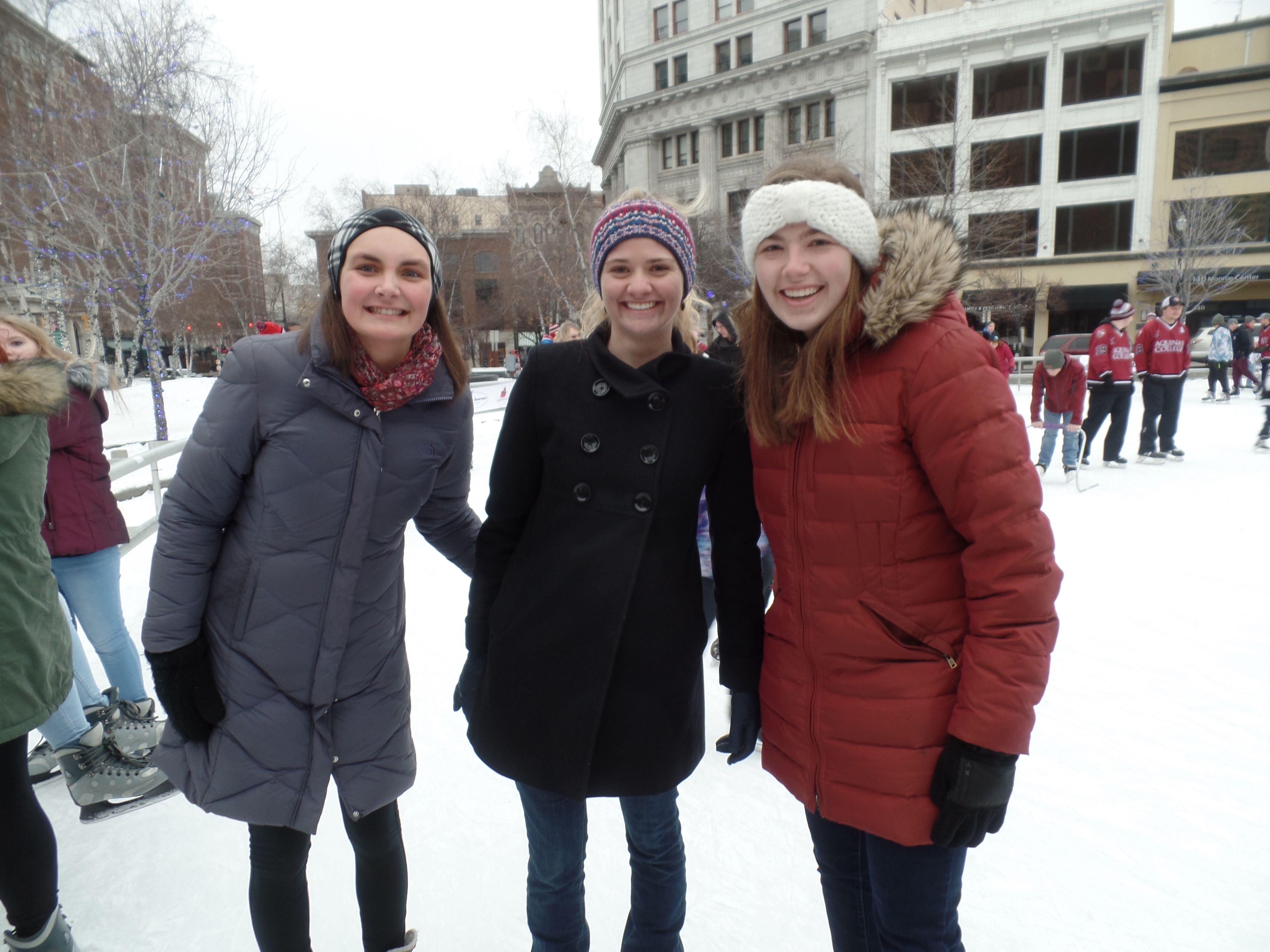 On Jan. 23rd, Camp Henry set up at DeVos for the Kids and Family Expo and made well over 500 s'mores for kids and adults alike. Its also estimated that we put at least 250 temporary tattoos on the kids. It was wonderful to see some returning campers and also have the opportunity to share the joy of Camp with lots of new, young families. Staff members also found a moose on the loose drinking juice, who they believe is named Fred.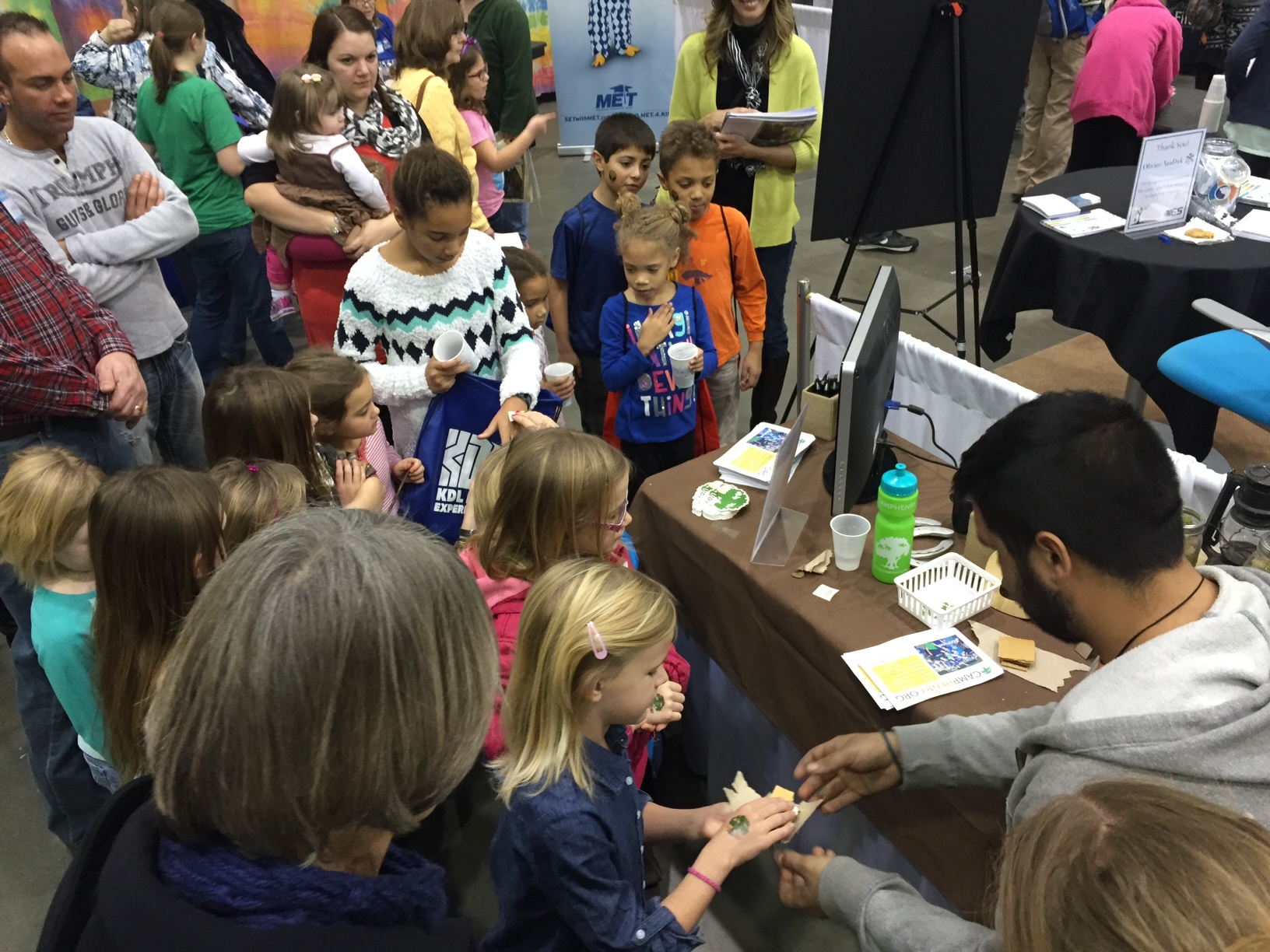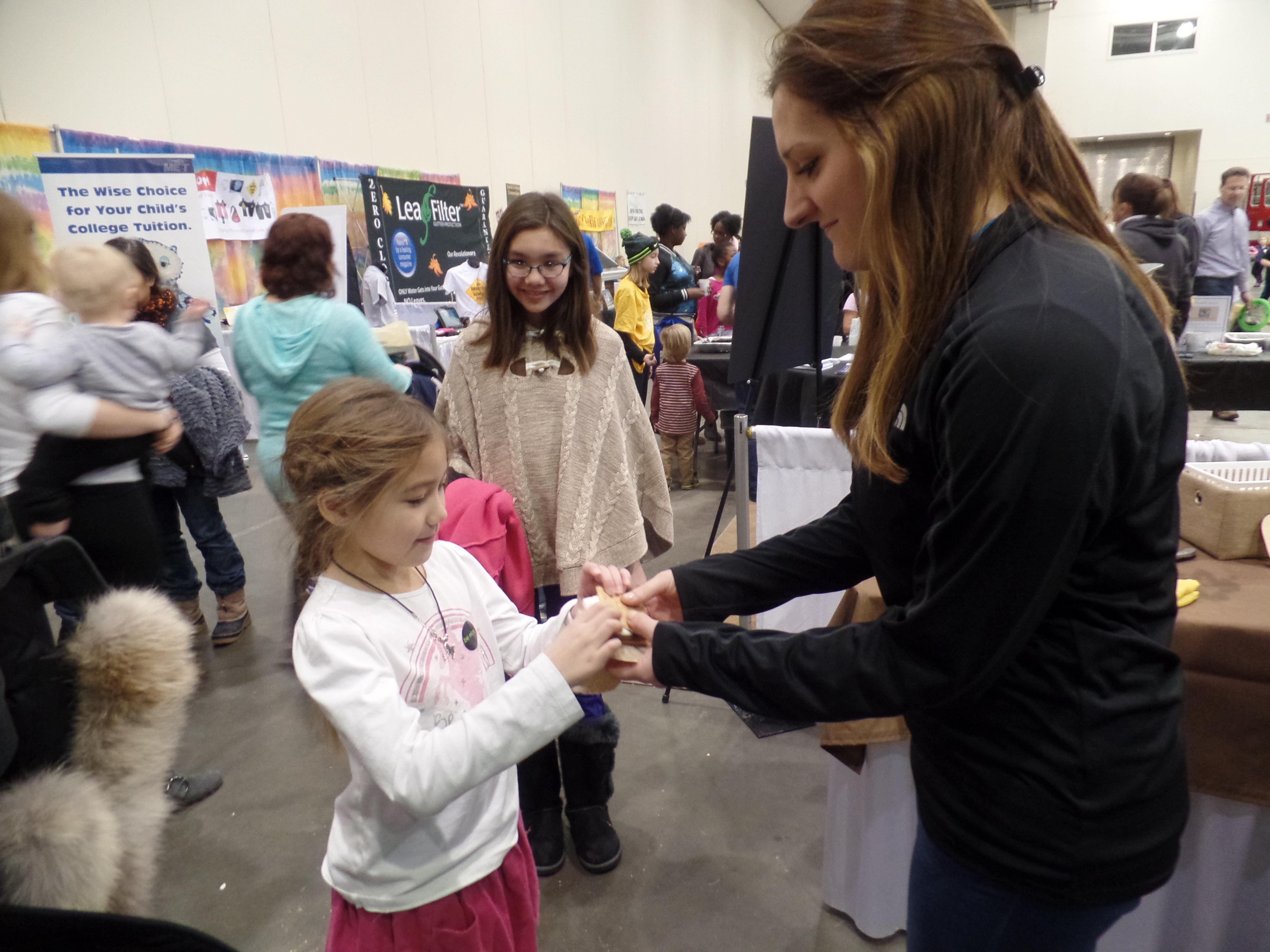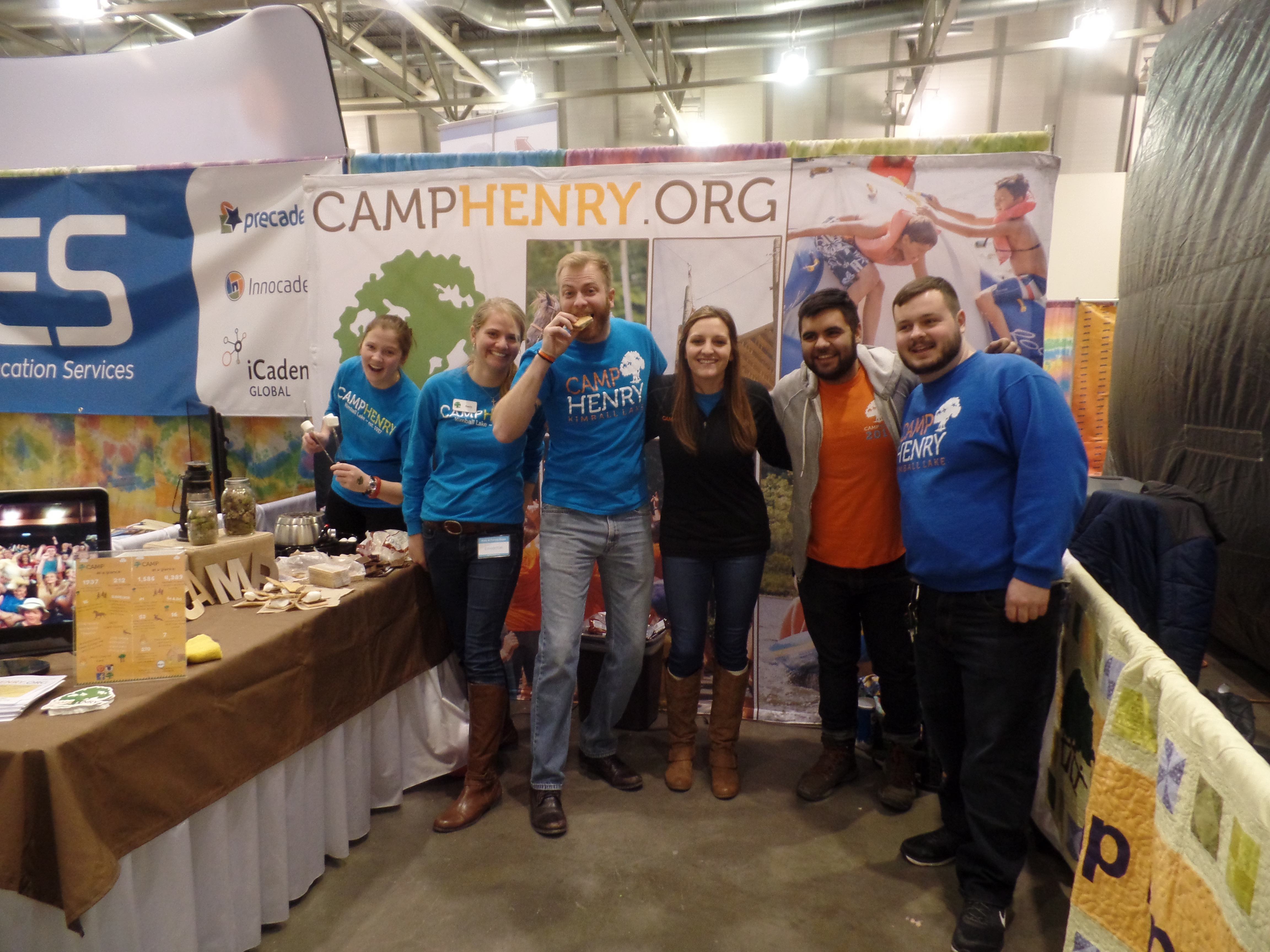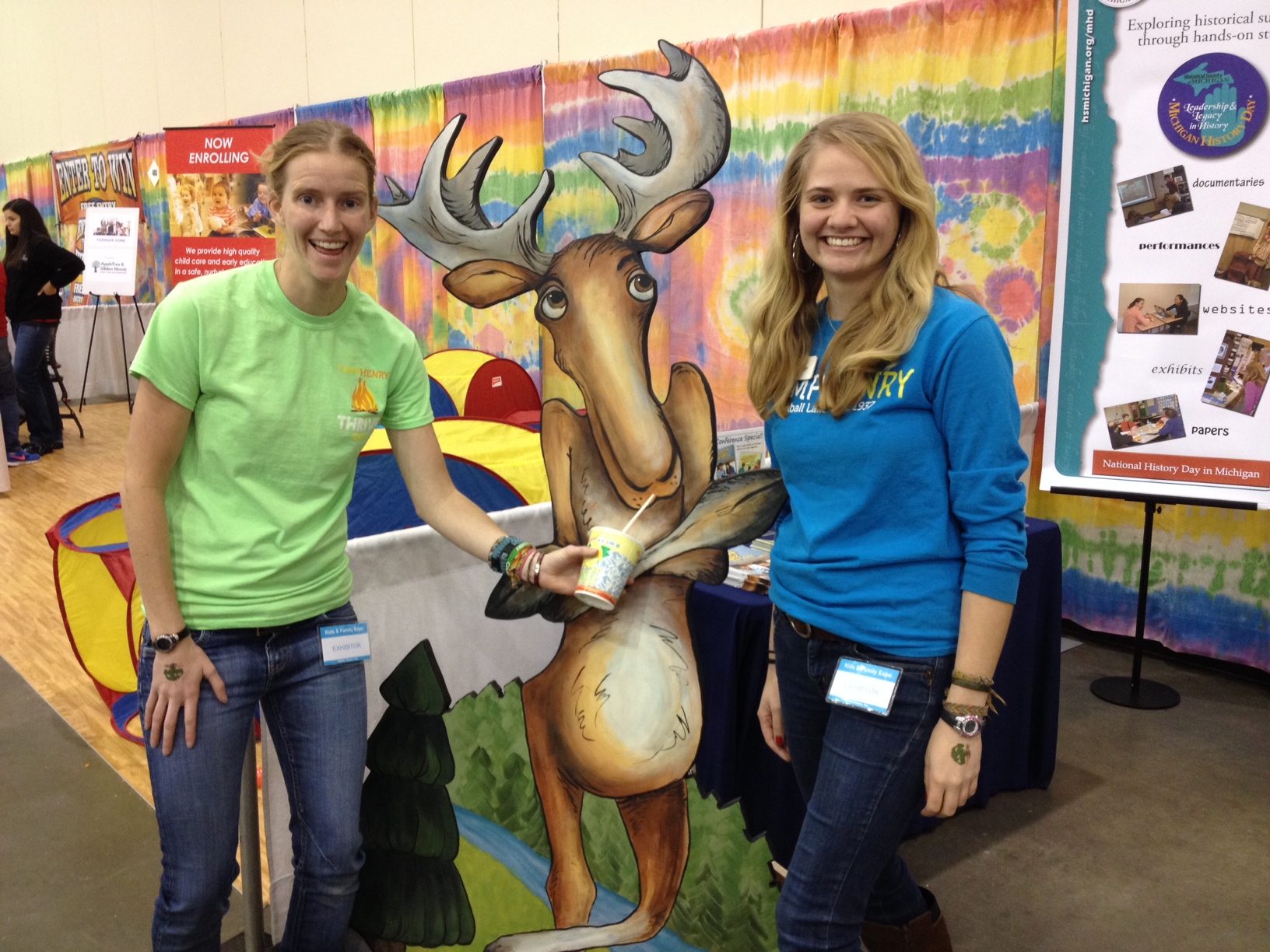 February starts quickly with a celebration of Camp Love! February 1st is I Heart Camp Day! Get involved by posting a picture or video of you or you and some camp friends with a sign that says "I heart camp!" Add the hashtag #iheartcampday and put it up on all of your favorite social media networks. Don't forget to tag Camp Henry or post to our wall so that we can see your love of camp! This is a global day of camp celebration so don't miss out on your chance to proclaim your camp love! Here's two fun videos - one is by your lovely Camp Henry summer staff from 2013 and the other is by the creators of I Heart Camp Day - to get you in the spirit!
February 5th is the day to join Camp Henry at Muskegon Winter Sports Complex for the 2nd Camp Henry LIVE! event of 2016. For only $15 you get to pick two activities from cross county skiing, or trail ice skating to sledding, or snowshoeing. Transportation from Grand Rapids is available at no extra charge but space is limited. This is a great chance to bring out a friend who hasn't been to Camp Henry before because both of you will score some toasty Camp Henry swag for coming! All are welcome, all ages and abilities! We hope to see you there! Click here for more information or to sign up. Don't miss out on your chance to sled 20 or more at a time with us!
We sled no less than 20 at a time
On February 20th and February 26th, we are calling all who would like to volunteer their time to help build new dining hall tables and benches! If you have any of the following tools, please bring them with you: drill, skill saw, and square. All skill levels are welcome! To learn more or to let us know you are coming, please email [email protected] or call 616-459-2267. Feb. 20th is from 9 am - 3 pm with lunch provided. Feb. 26th is from 2 pm - 8 pm with dinner provided. Come for the whole time or just part! All helping hands are welcome!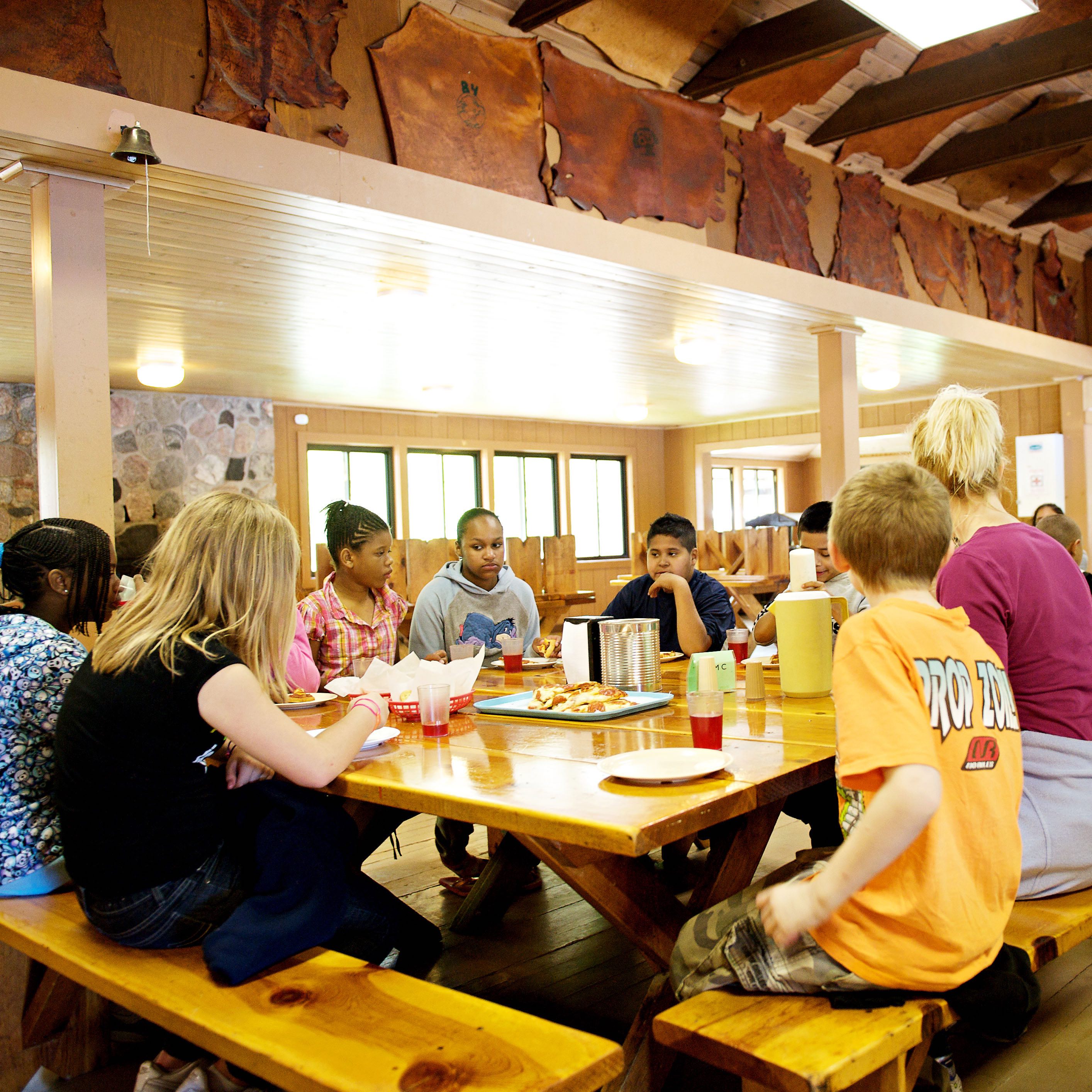 Also happening at the beginning of February is the start of registration for Camp Henry's 2nd Annual 5K Trail Run sponsored by Celebration! Cinema. Don't miss out on the chance to support Camp Henry's Scholarship Fund AND get out and get active in Camp's gorgeous natural setting! For more information, click here. If you are ready to register, go here! And if you would like to learn more about volunteering, we've got a spot for you here!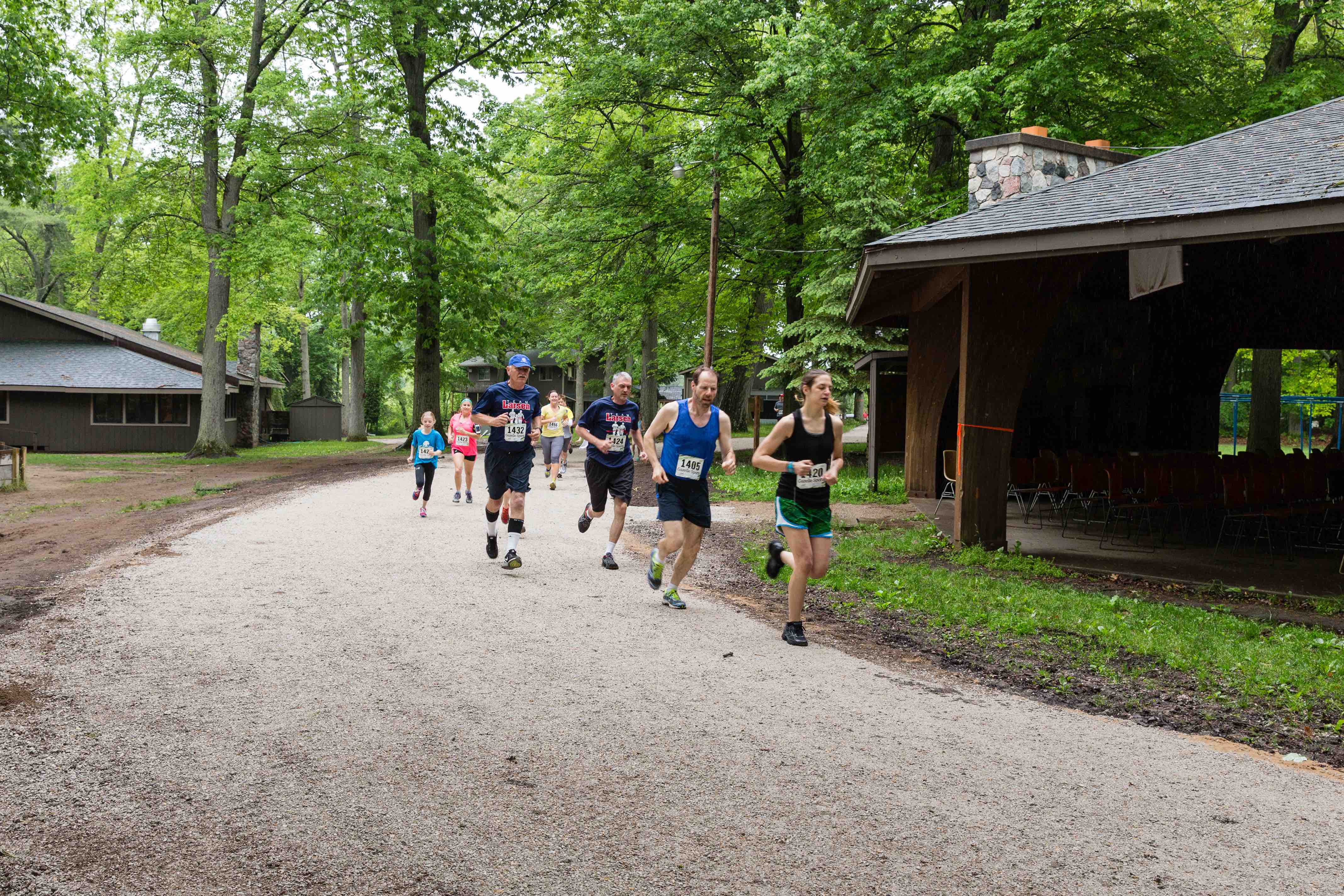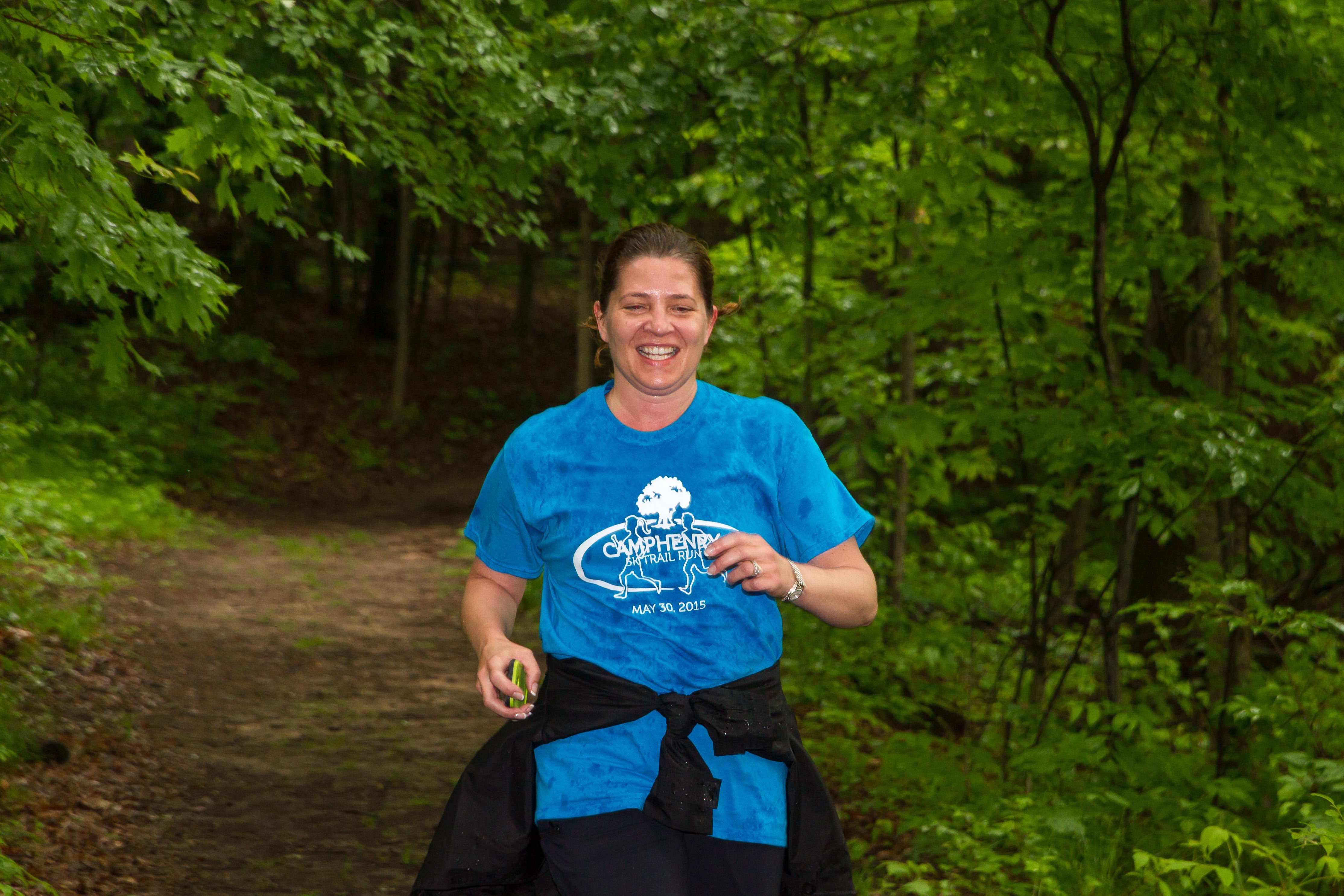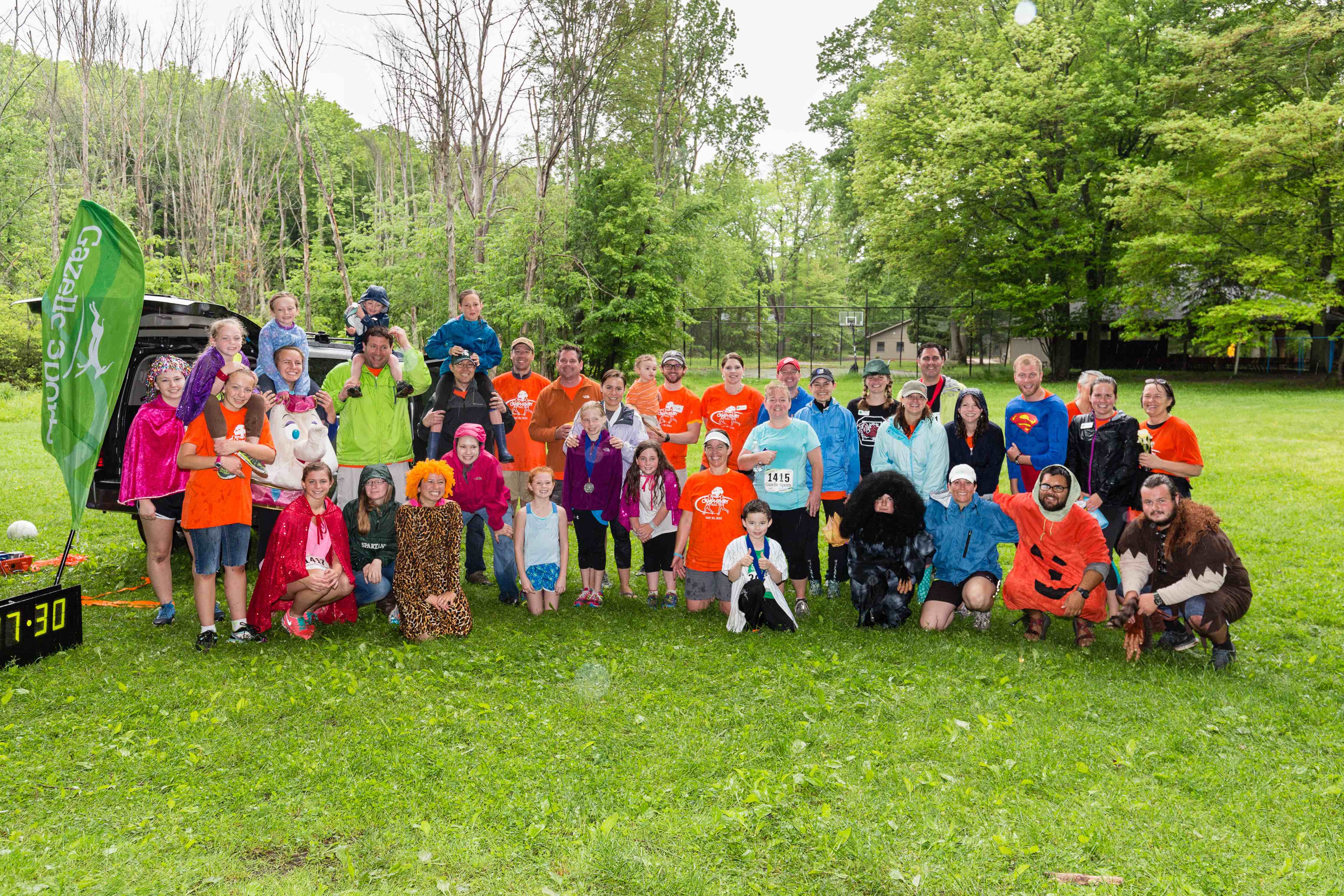 One more thing to be looking forward to this month is the launch of the 2016 Theme! Check back here for new blog posts this month on Adam's trip to Texas for the ACCT Conference and an interivew with Kenny and Kelly Hotaling.