2015 was an incredible year for Camp Henry. So incredible that we're taking a minute to look back on all the amazing adventures, exciting events, ridiculous records, mind numbing numbers, superb staff, and fantastic new facilities. If you only have 30 seconds to read, check out the 2015 at a glance infographic below. If you have more than 30 seconds, get comfy and lay back in a mental hammock as we take a trip back through all the fun events of 2015.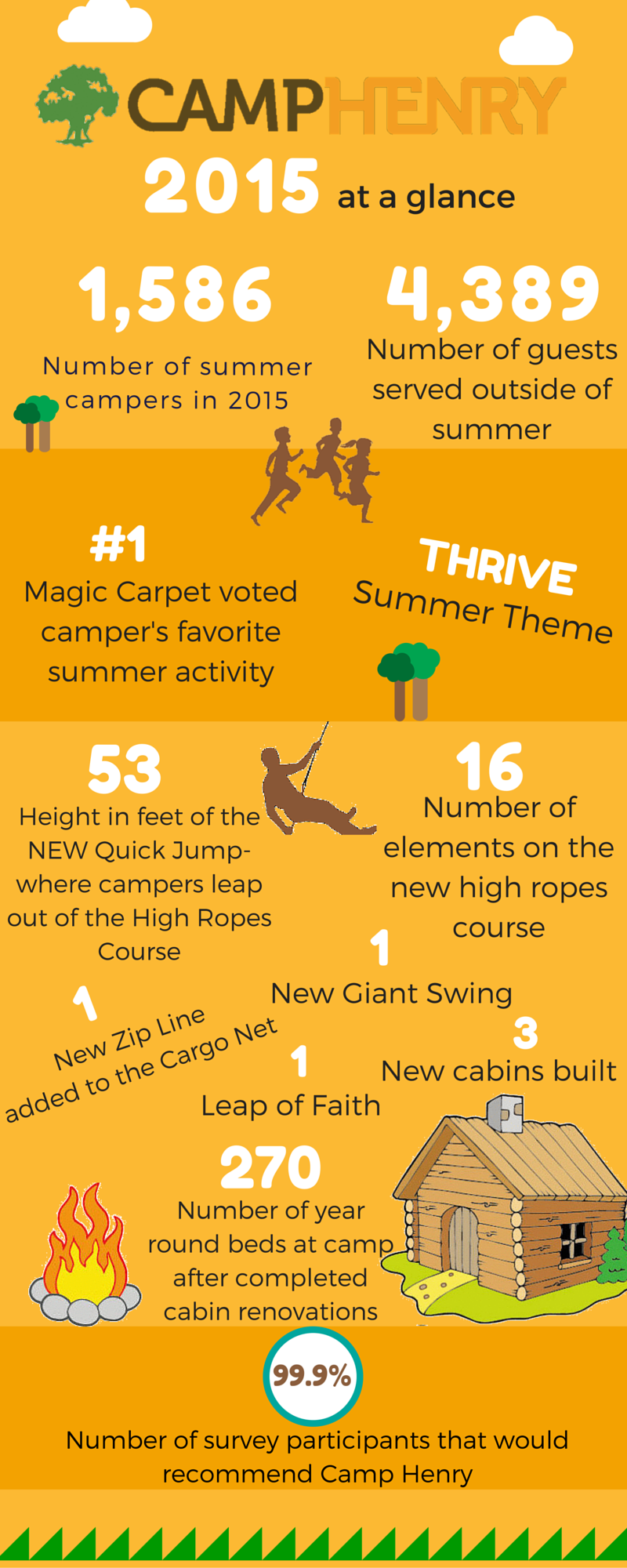 Like was mentioned above, we enjoyed a multitude of exciting events in 2015, including exciting Camp Henry LIVE! Events. There was ice skating at Rosa Parks Circle in Grand Rapids, a night of jumping at SkyZone, a plethora of activities at 3 Mile Project, and an afternoon at the ballpark for a Whitecaps game.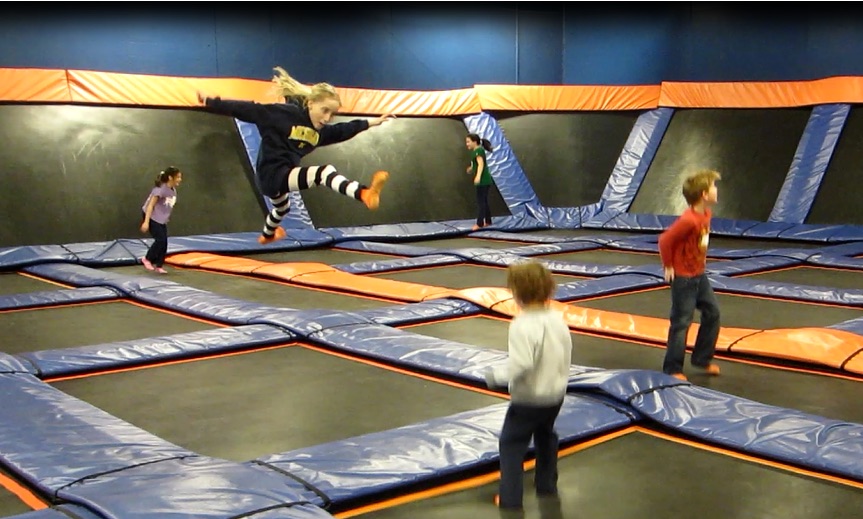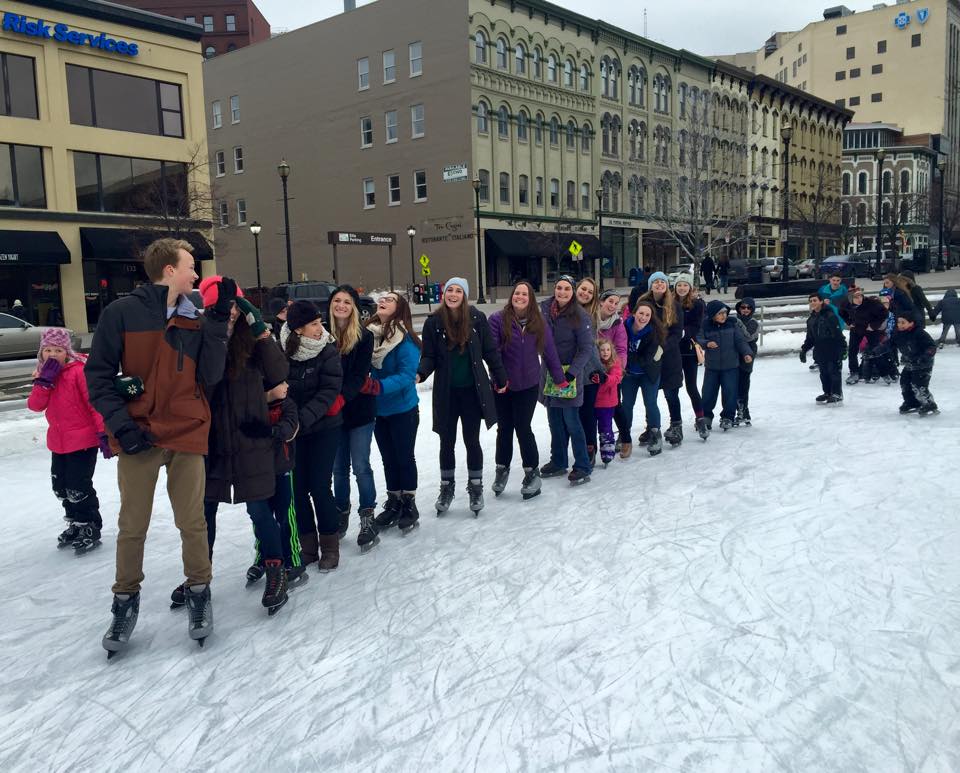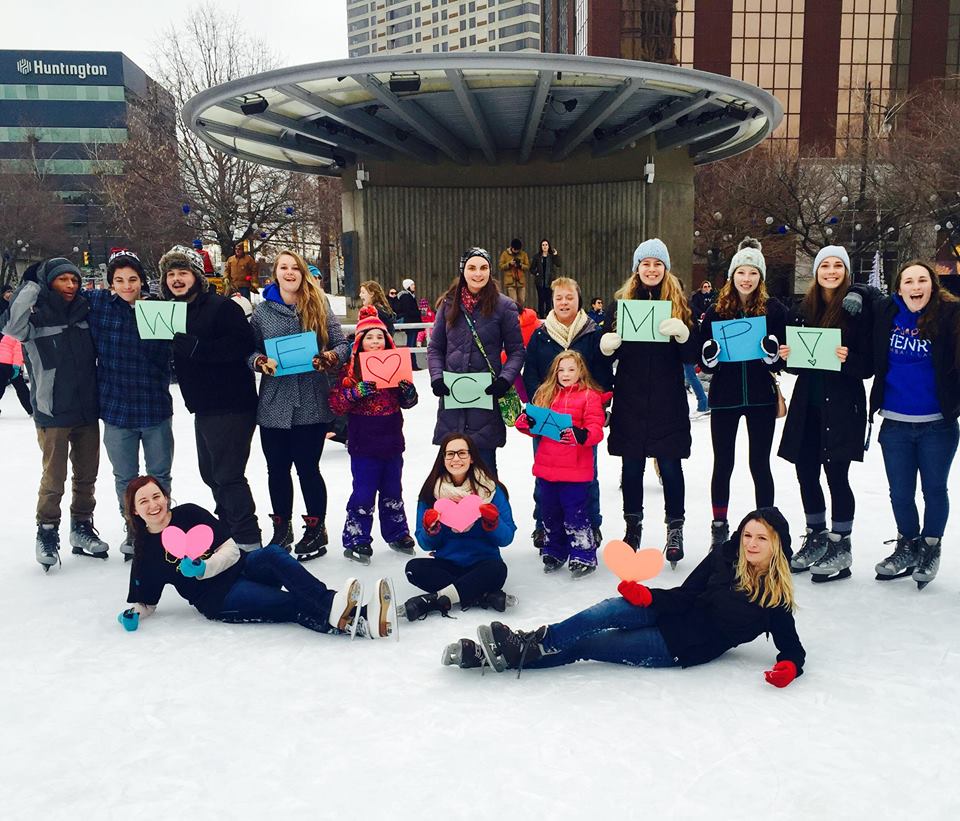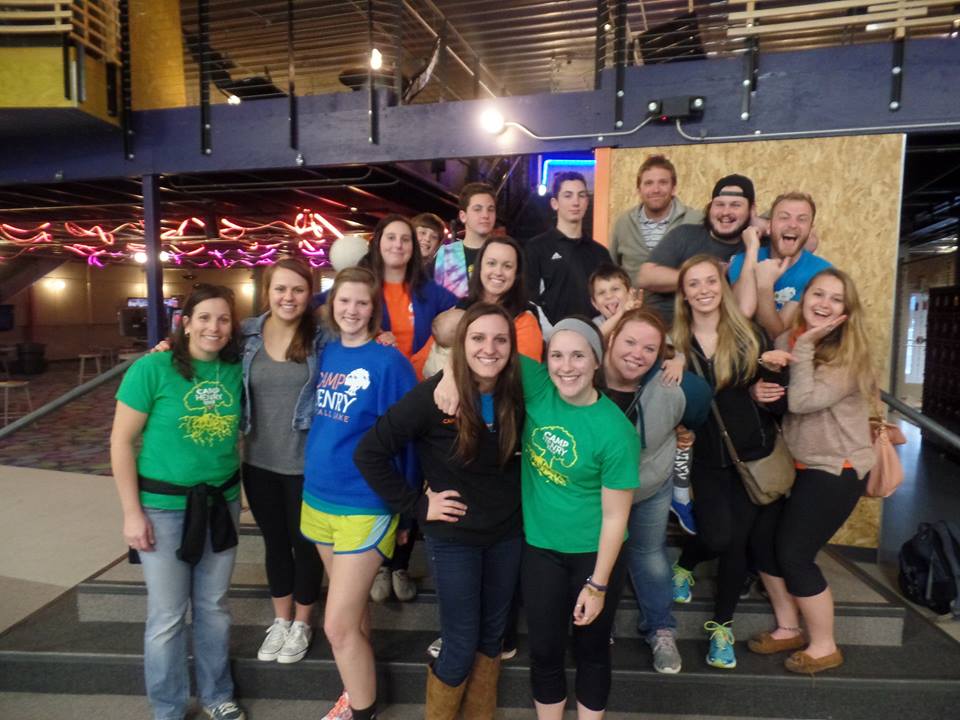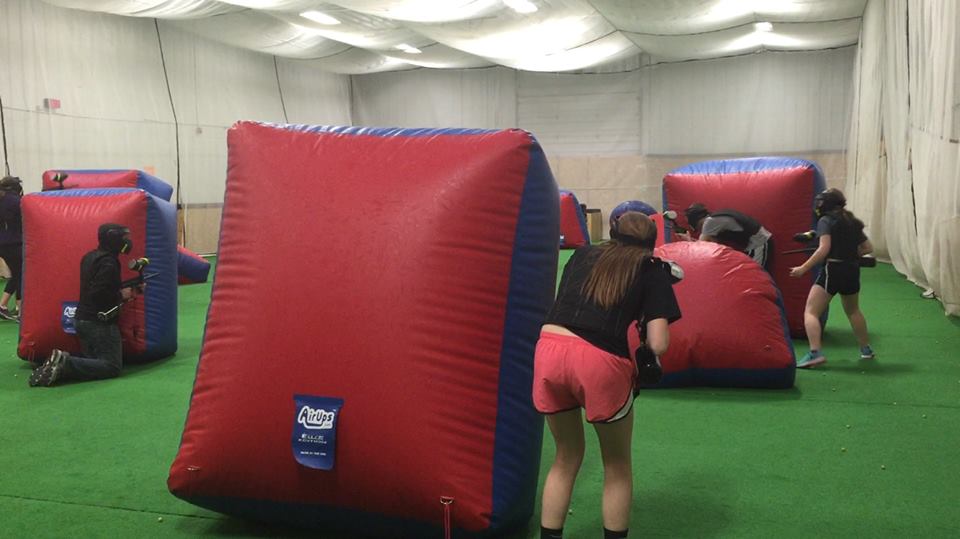 Join us in 2016 as we head to Rosa Parks Circle again on January 17th, 2016 from 2-4pm. Or get your louge on at Muskegon Winter Sportsplex in the evening on February 5th, 2016. And we already know we are headed back to 3 Mile Project on March 13th, 2016!
In April, we brought back the Spring Break Trip by heading out west to Winter Park, Colorado for a week of skiing, snowboarding, sledding, hiking, and copious amounts of camp shenanigans. Join us this year for our 2016 Spring Break Trip.
Also in April, we revealed our summer 2015 theme, THRIVE. We were so excited when we landed on this idea and we were able to began creating the material to support it during the summer. We wanted the campers to come to camp and learn that they didn't have to just get by or barely survive life. We wanted them leave knowing that they have the ability to be the best version of themselves through positive attitudes, hard work, and trust in God's love for them. We were made to thrive. And not just at camp, but in all aspects of our lives.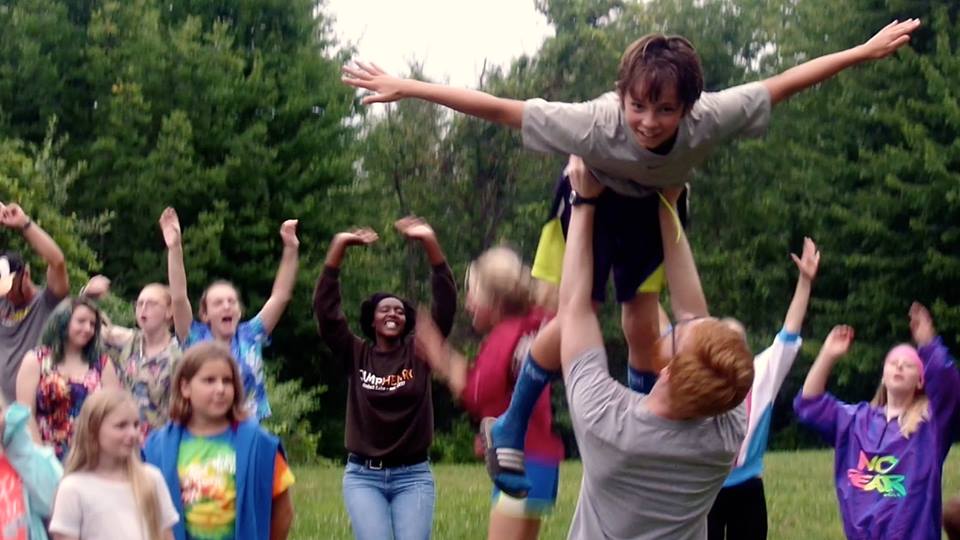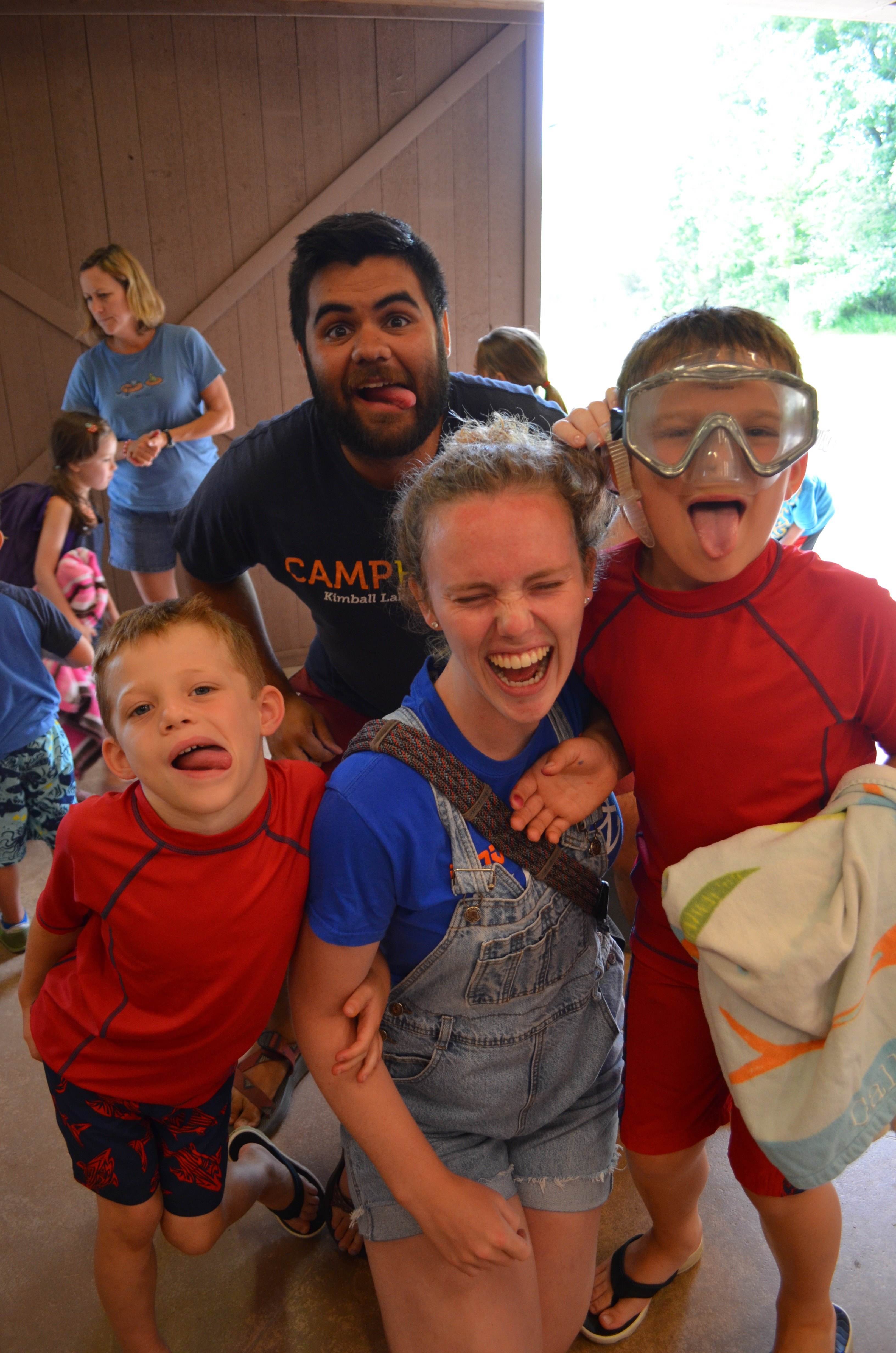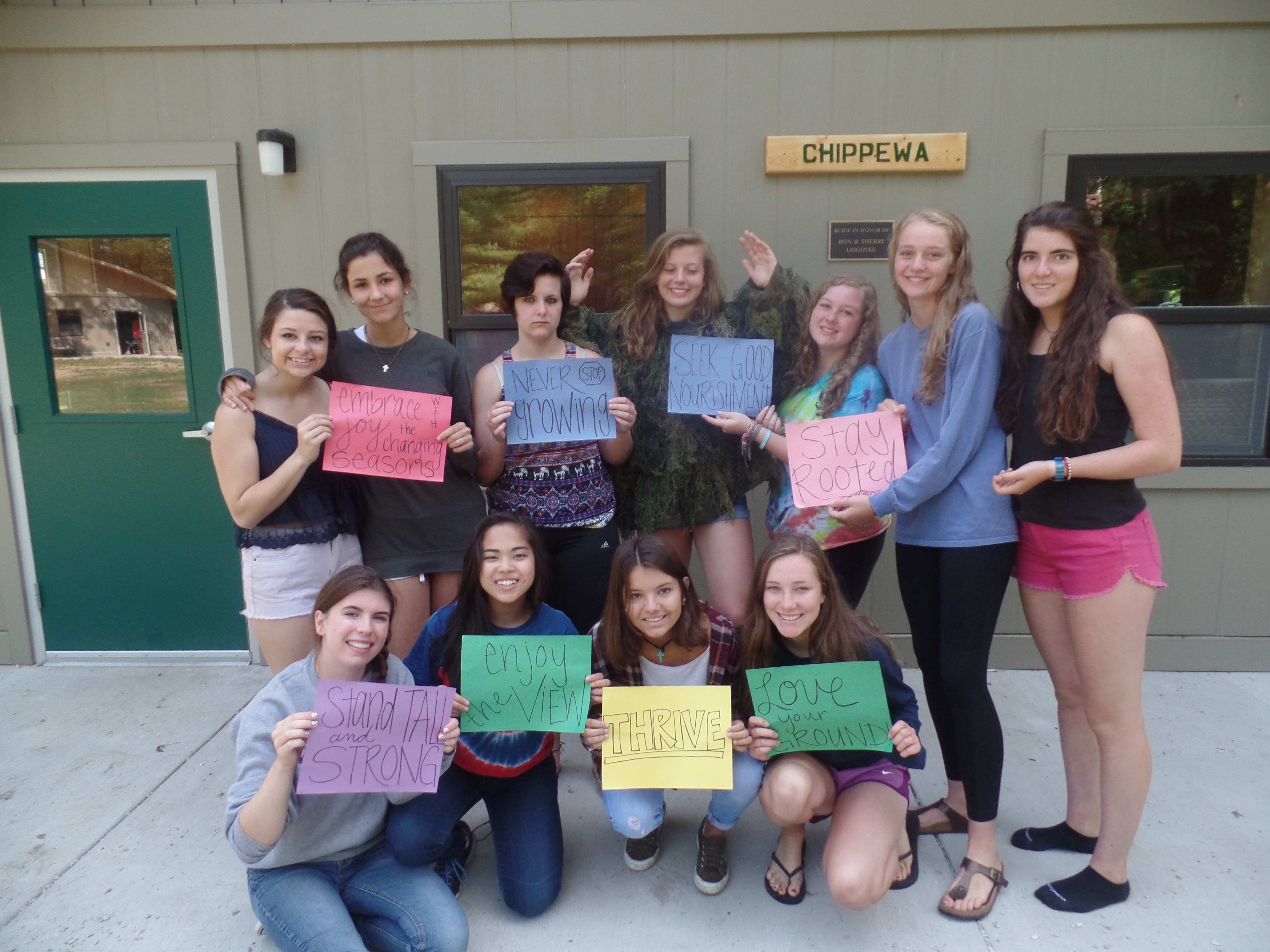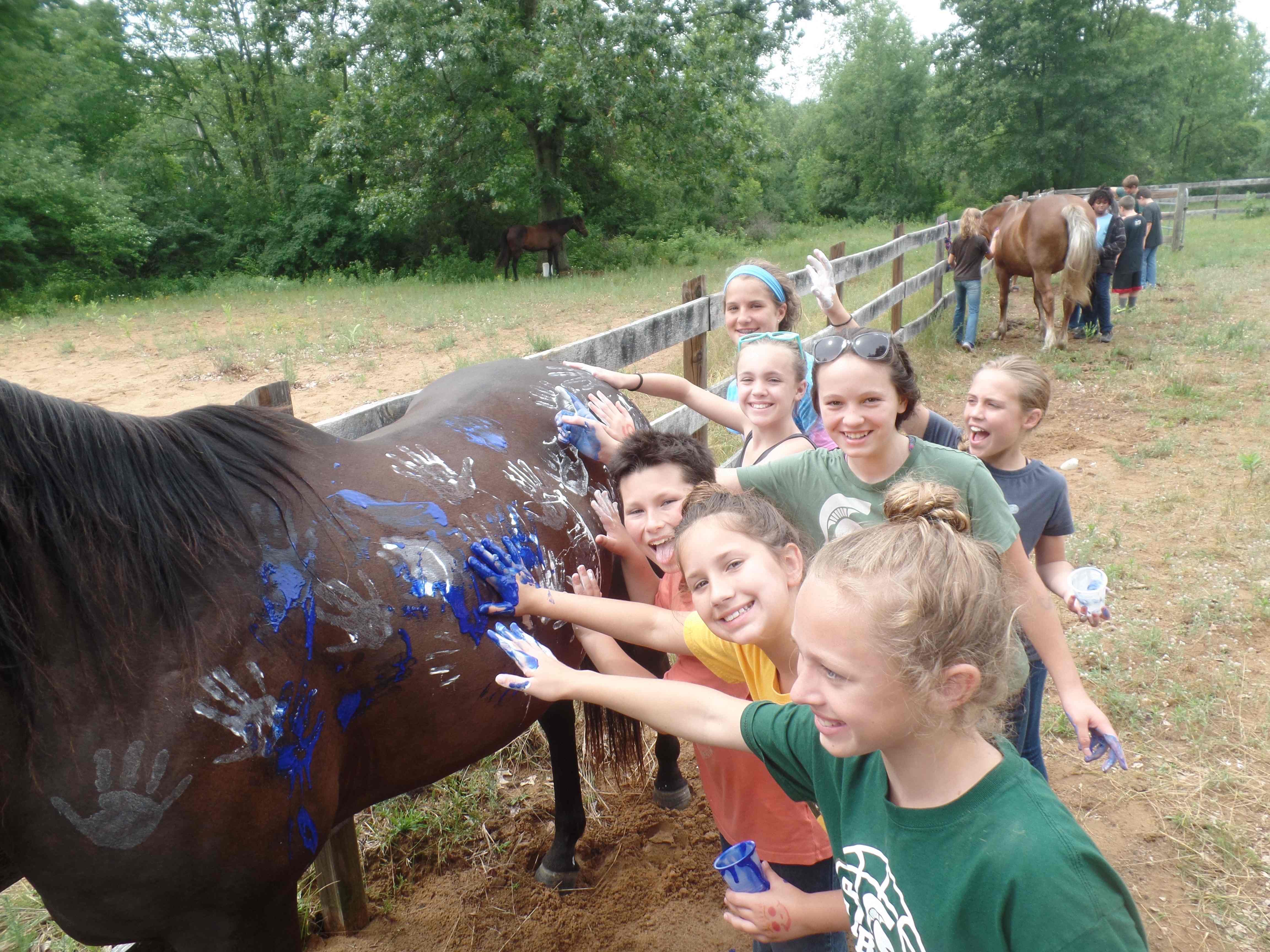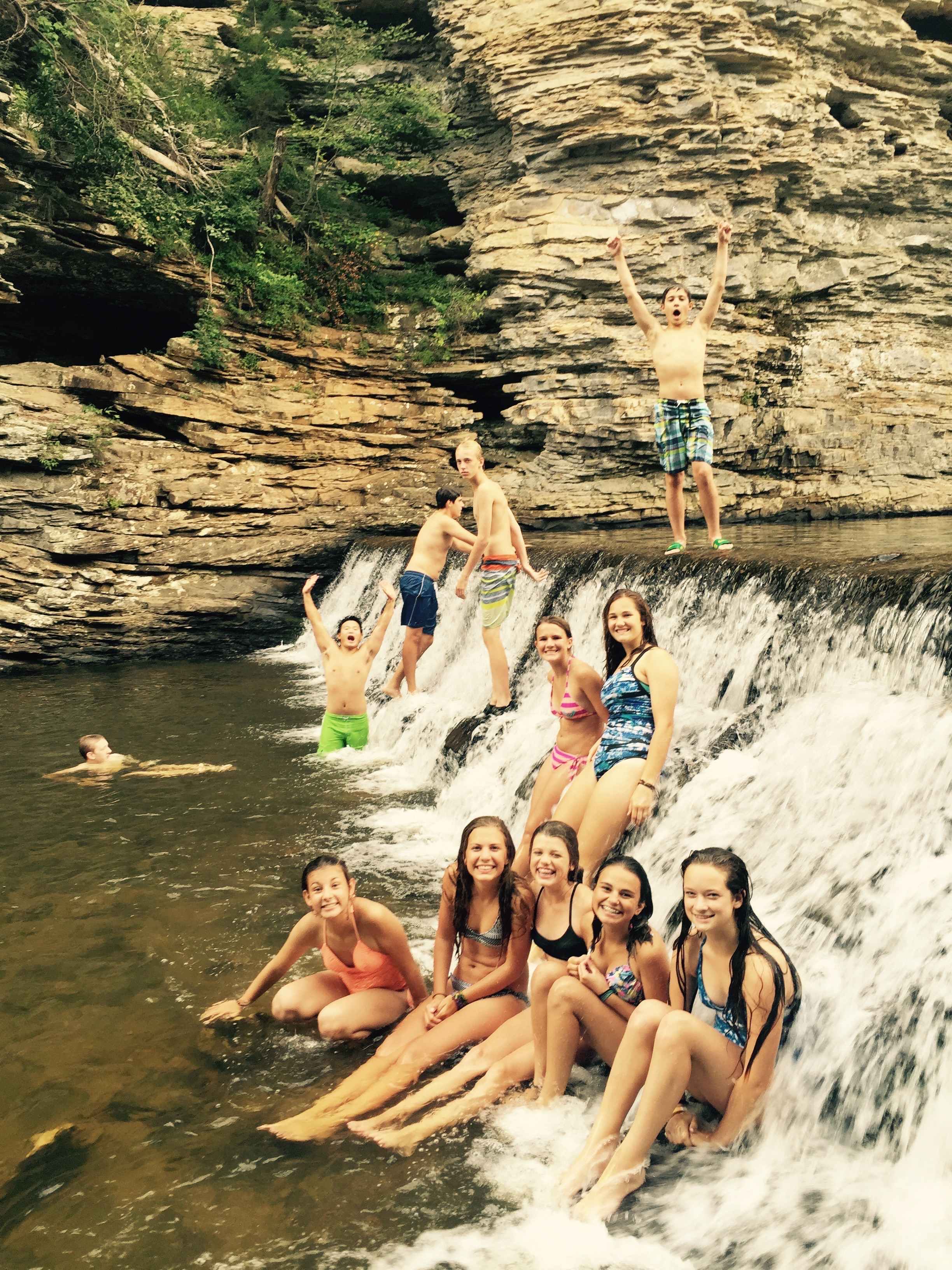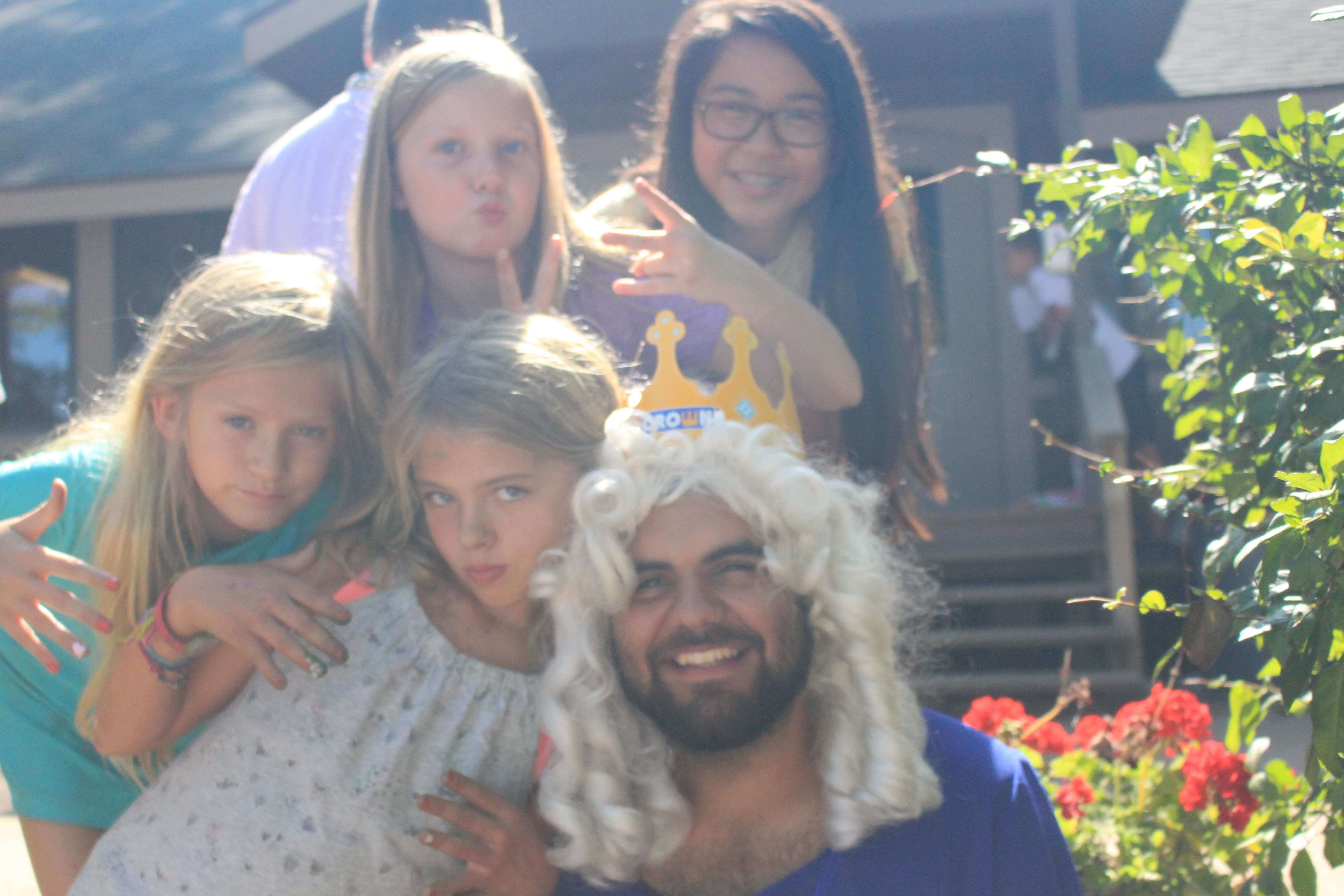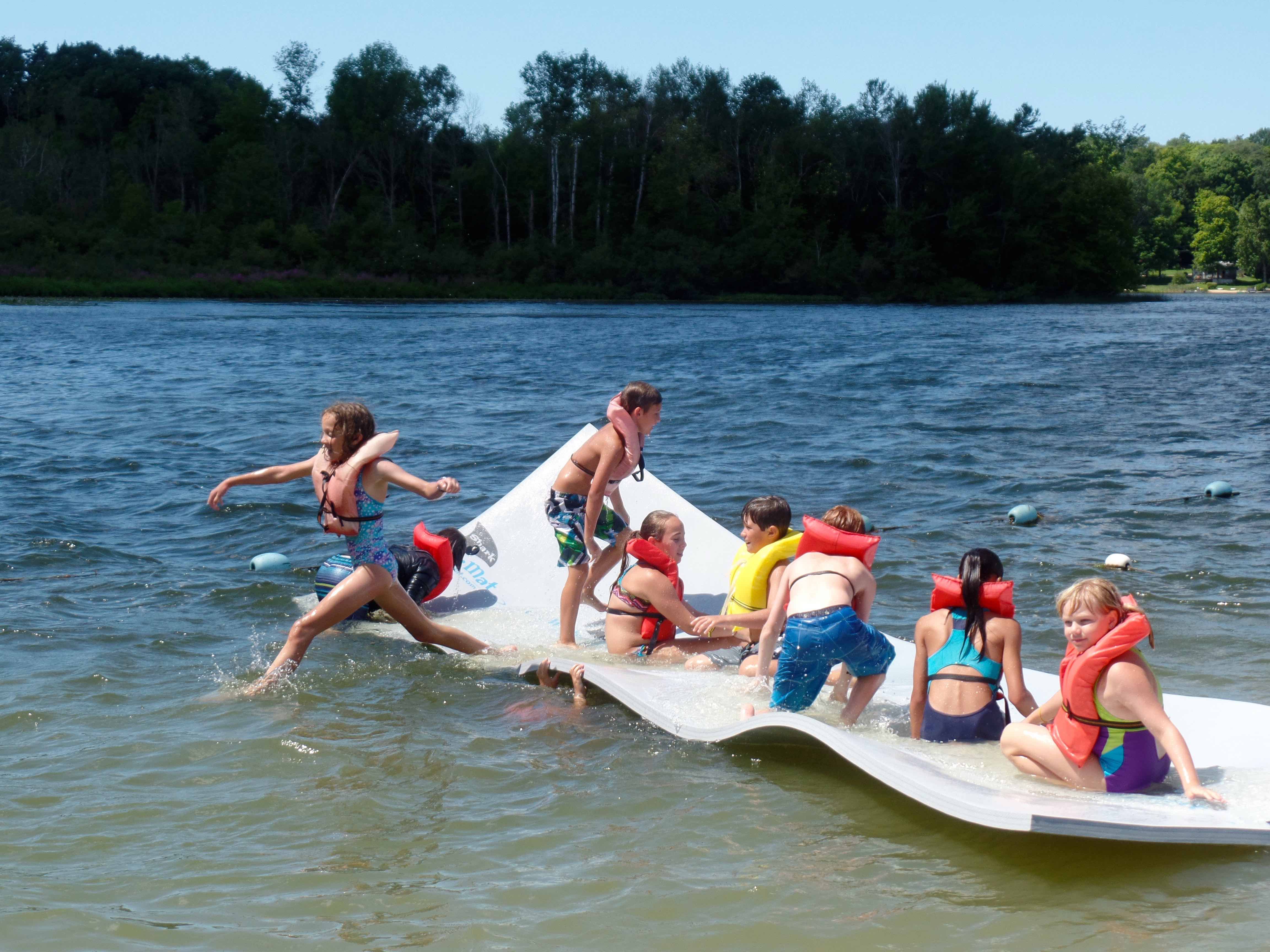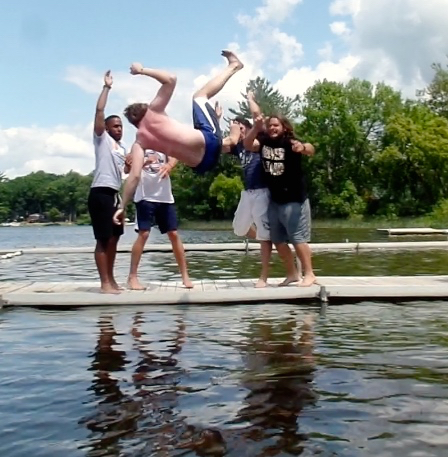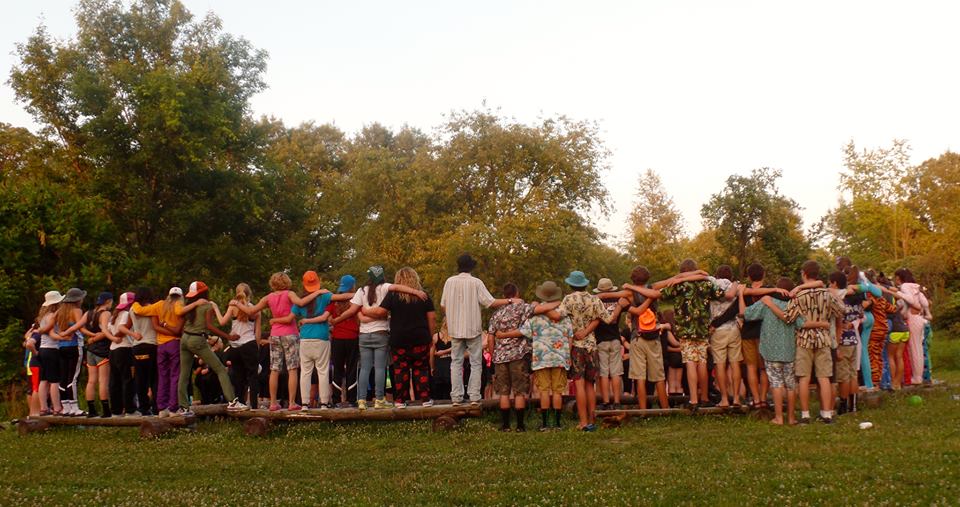 Daily chapel messages helped the campers learn to understand what thriving means, how to recognize and overcome barriers to thriving, what thriving looks like and also what it looks like to not be thriving. One parent shared with us in October that the idea of Thrive has become a core part of their family home life and that it has helped their child excel in many areas since leaving camp this summer.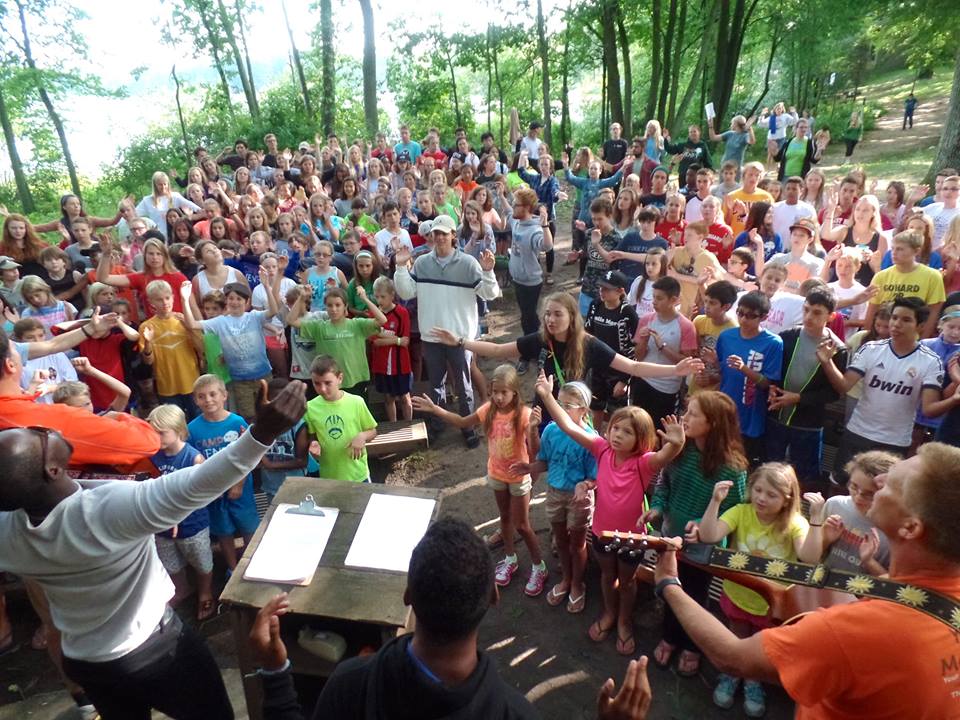 Year round retreats and school groups blessed the shores with their presence throughout the year and left refreshed, fulfilled, and equipped to tackle new challenges together. In addition to enjoying all of the new facilities projects and high adventure elements, many groups had a blast competing in the Camp Henry Amazing Race, learning about wild edible plants, trying their hand at the Photo Scavenger Hunt, and bringing out their inner engineer in Paper Brigades.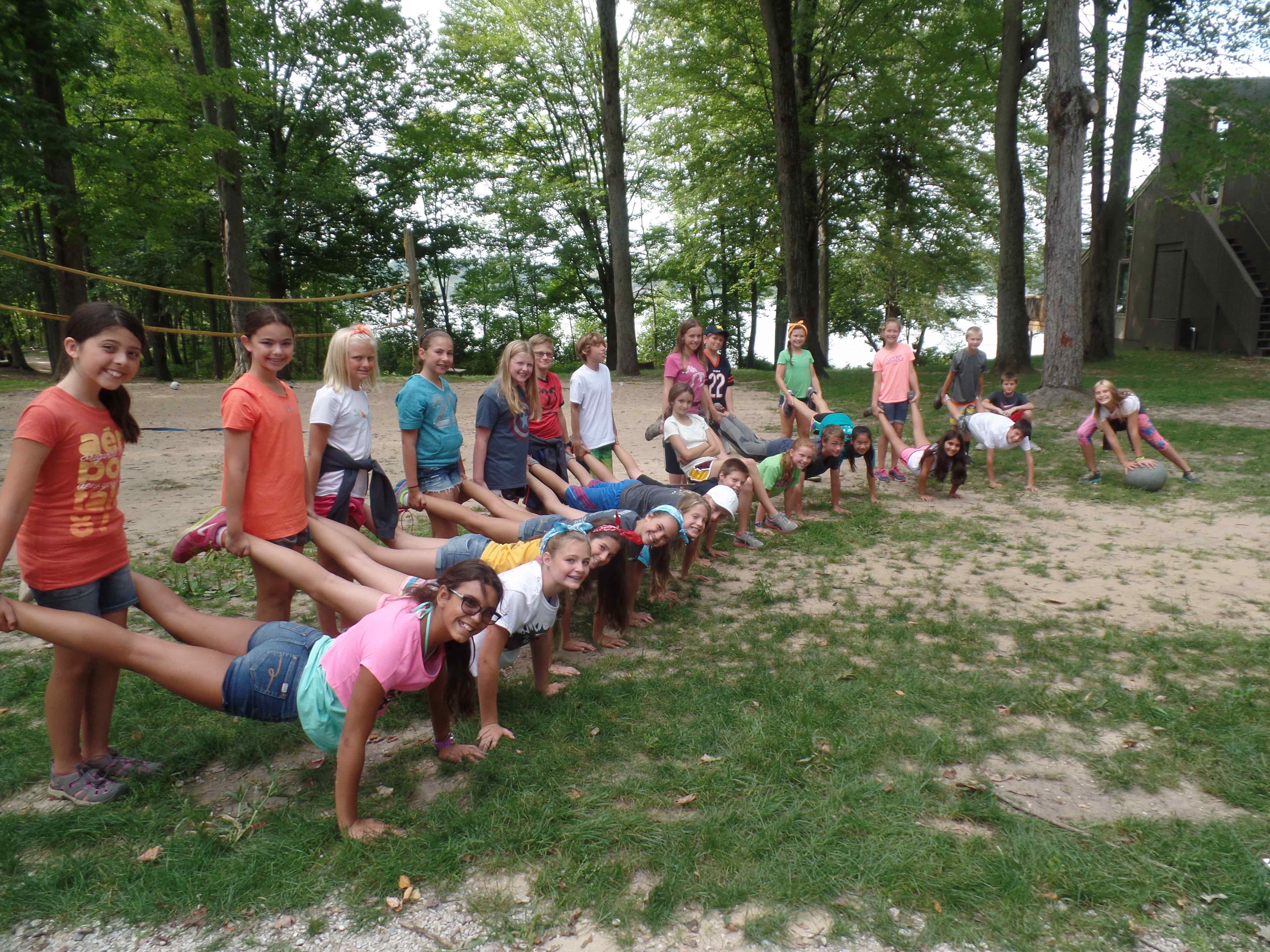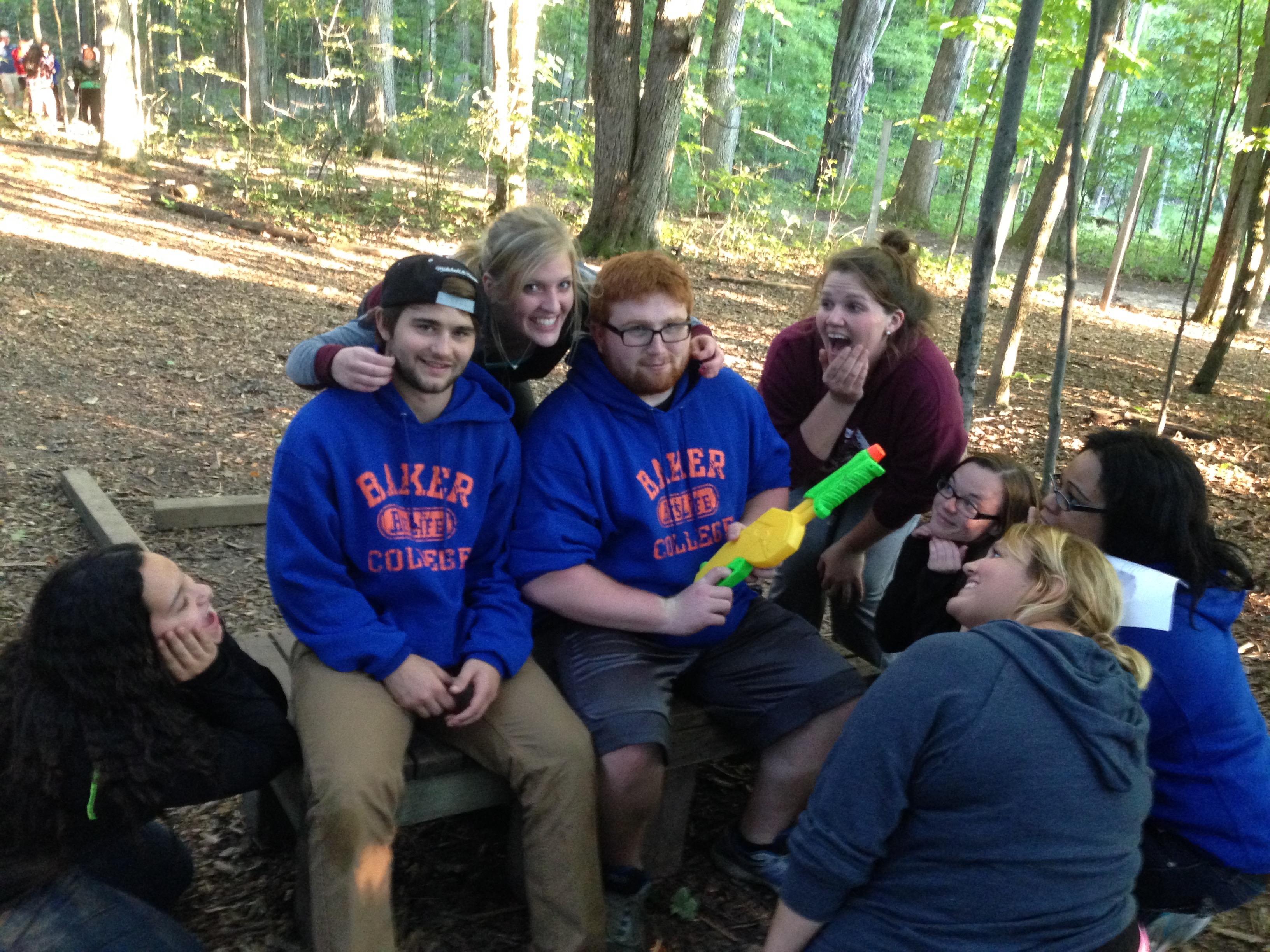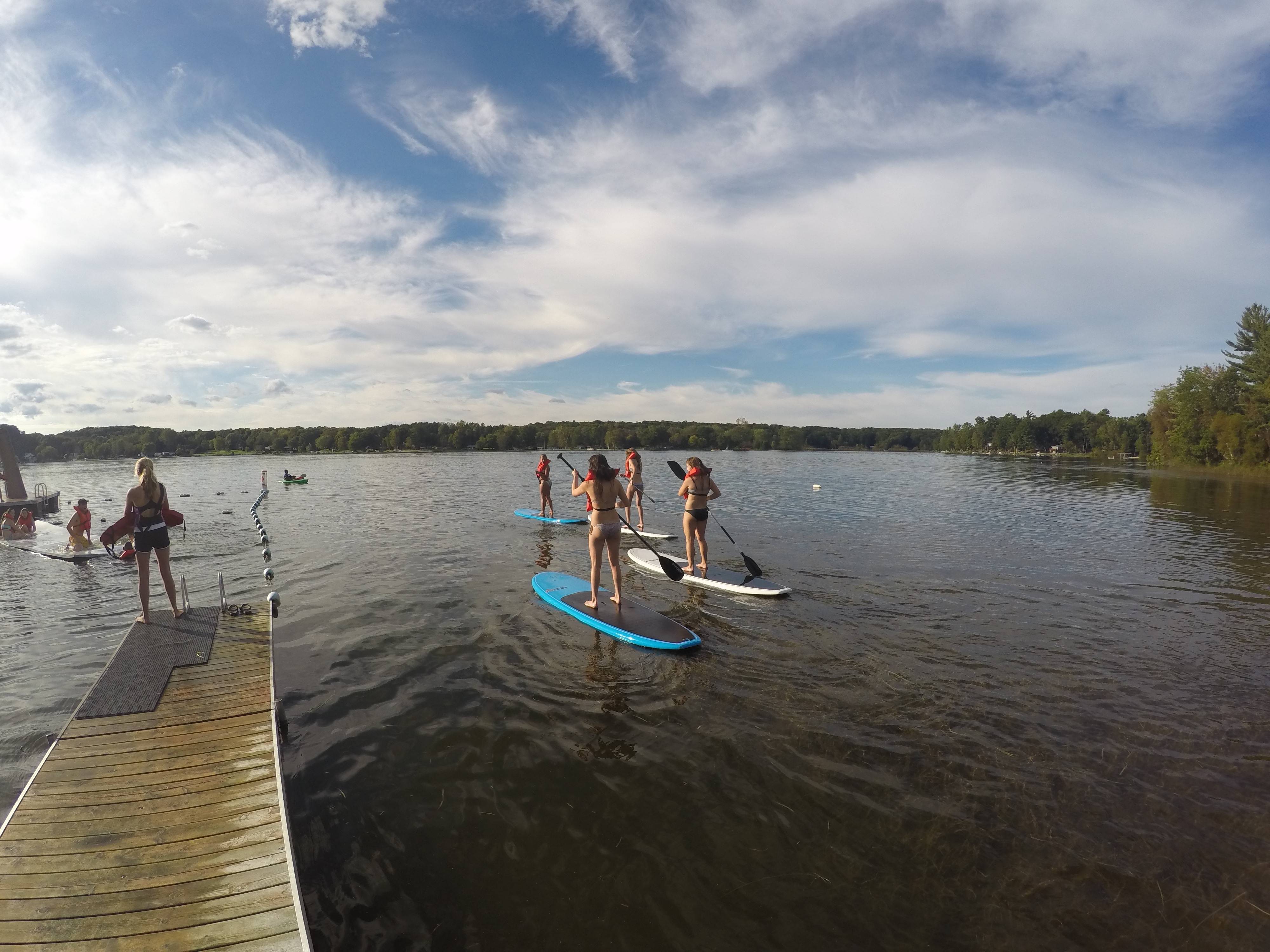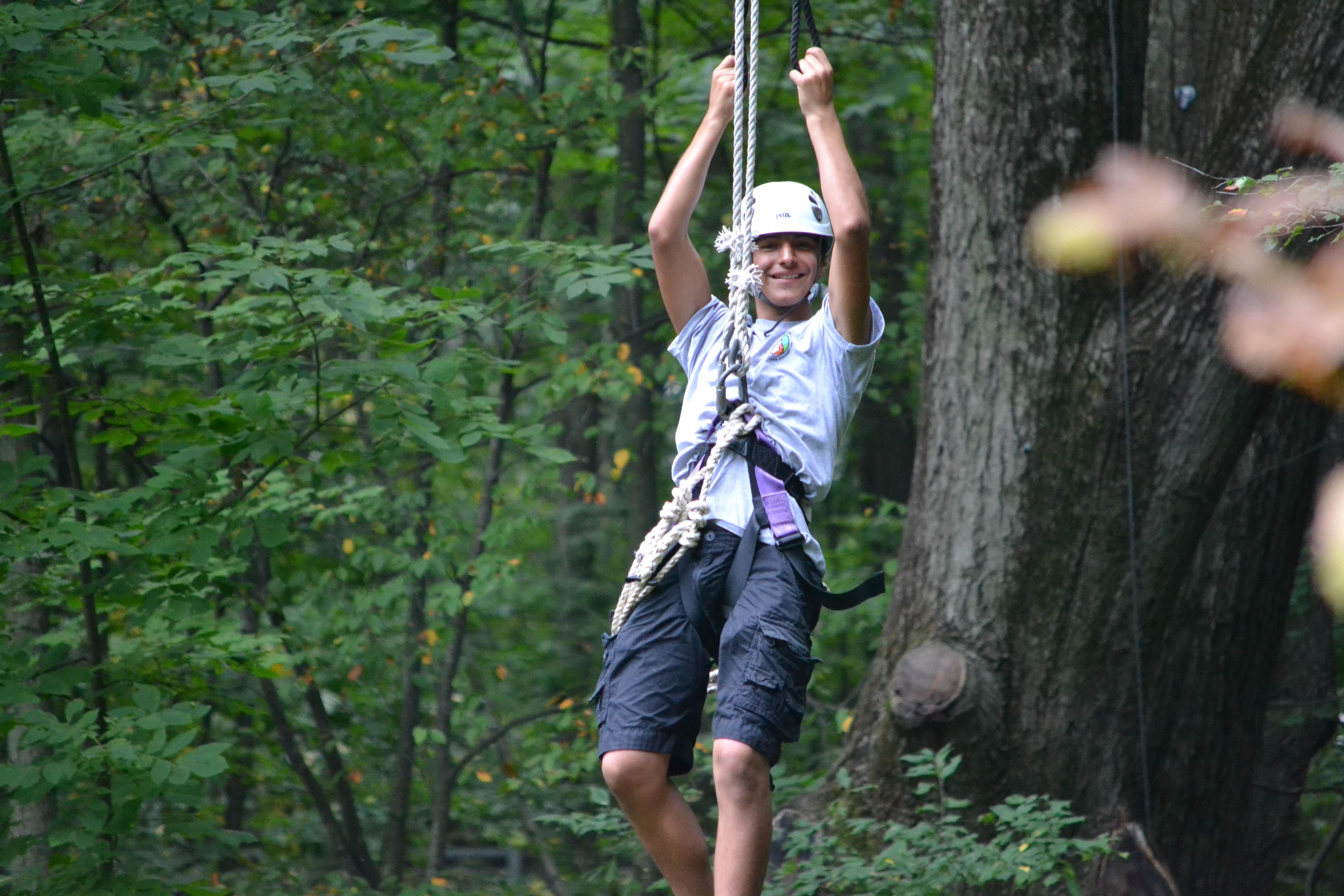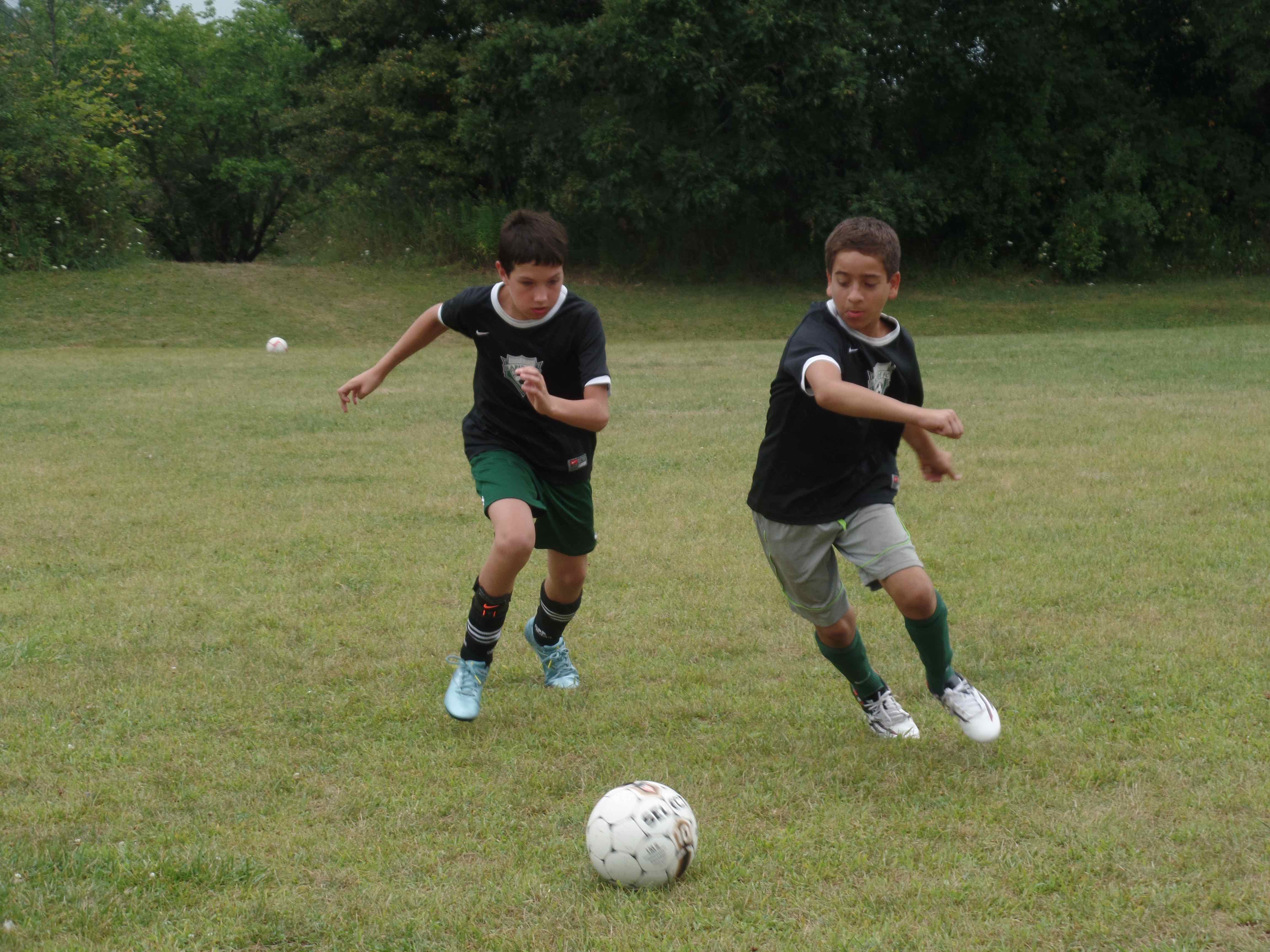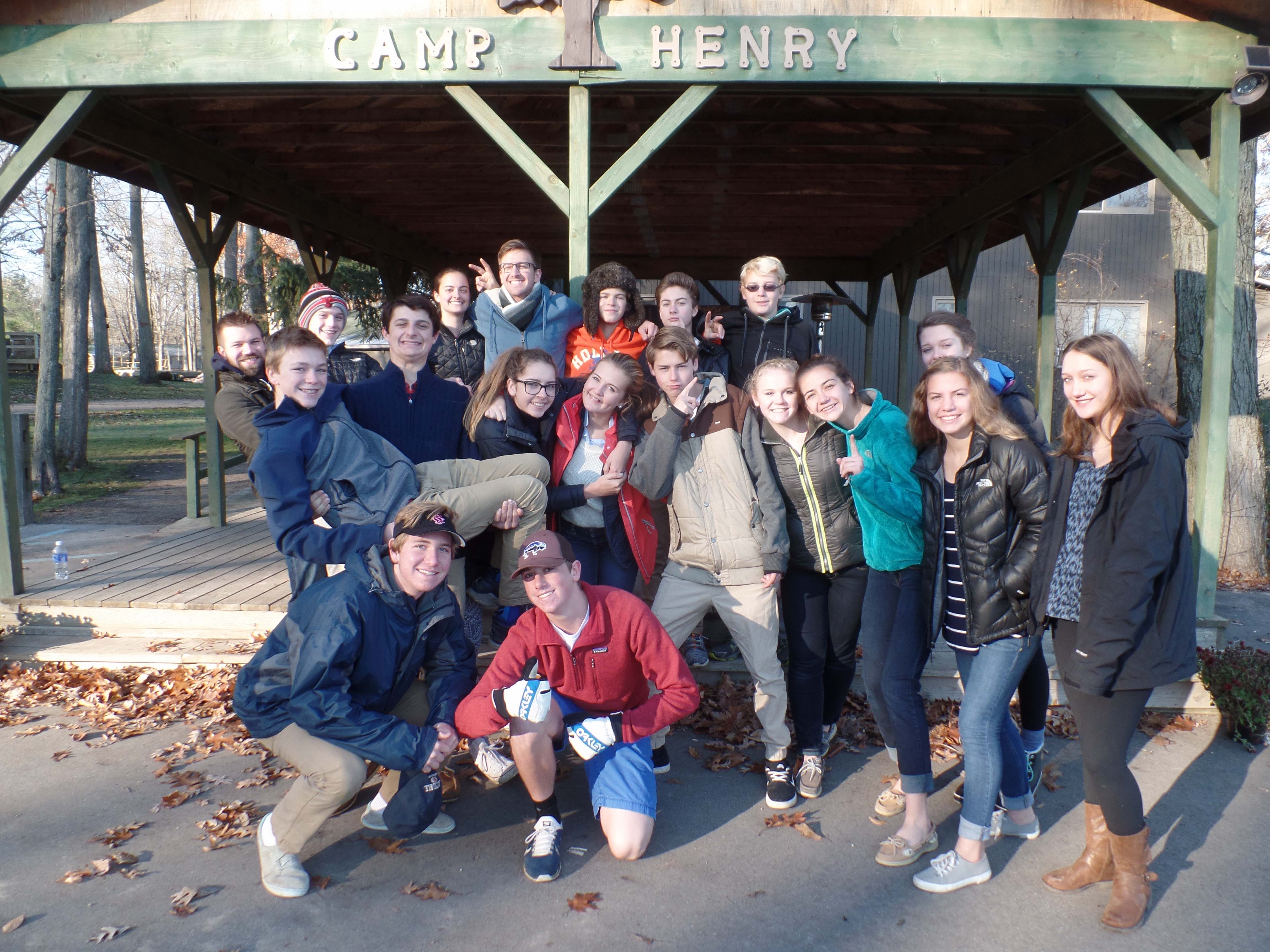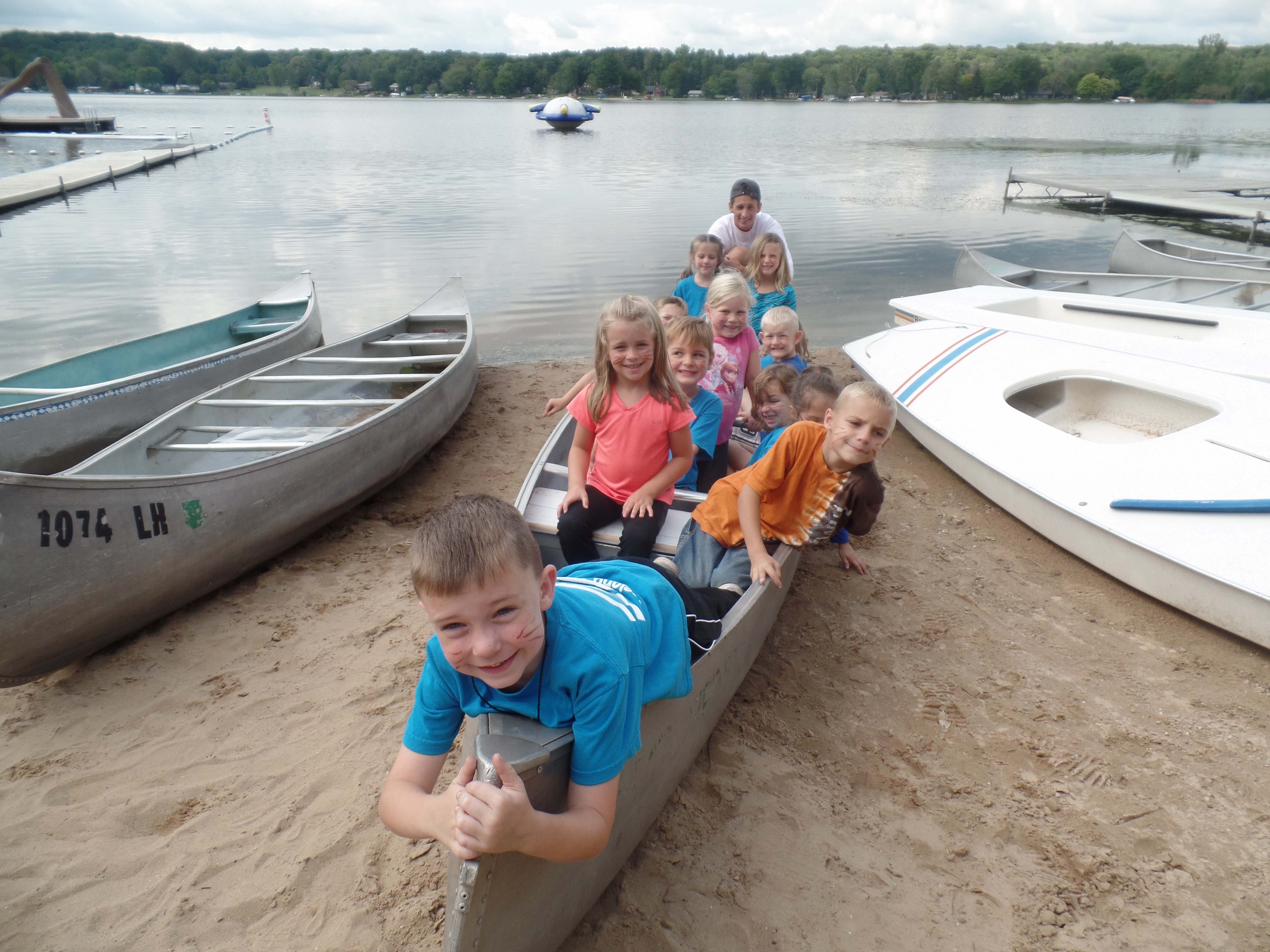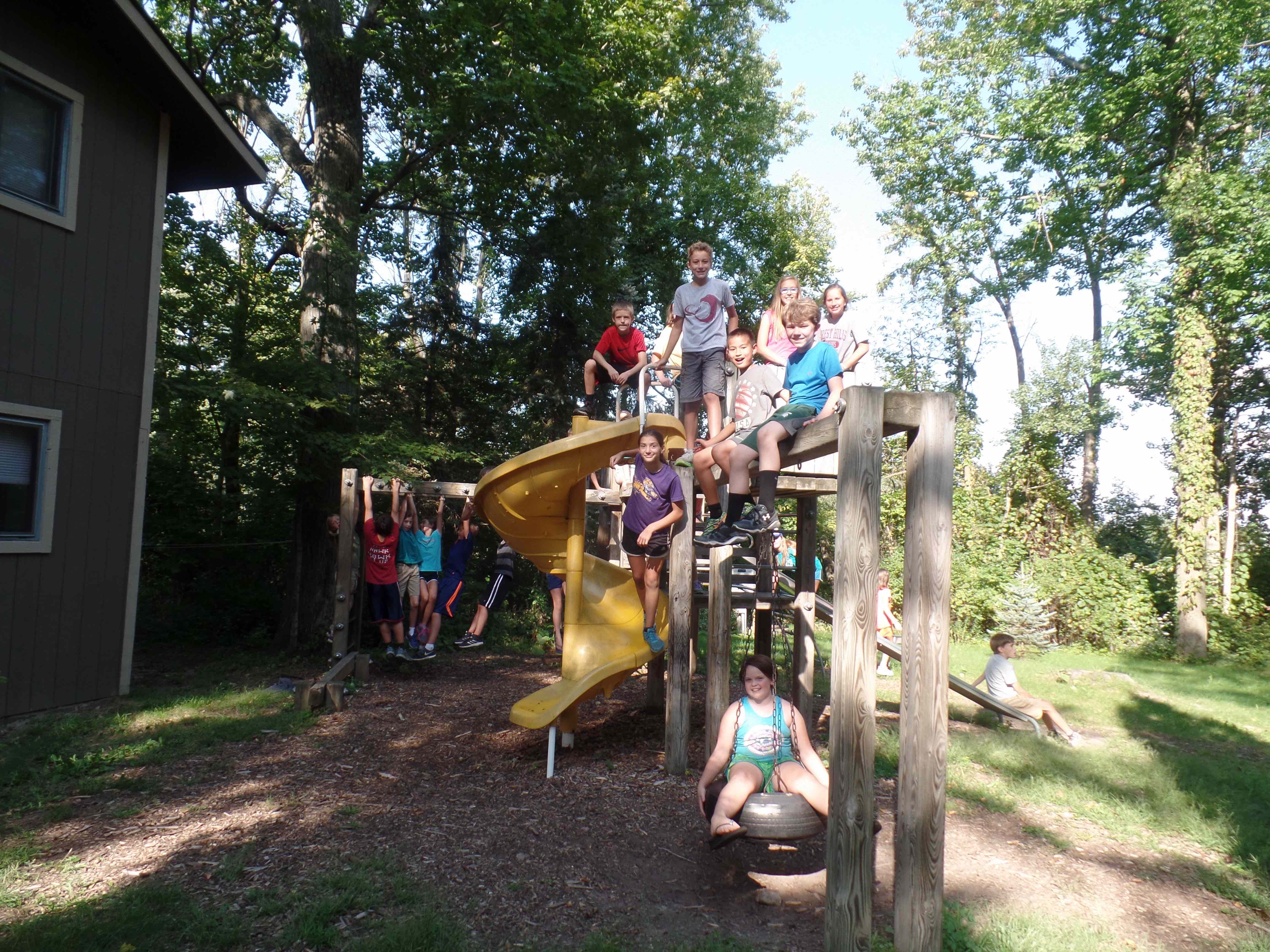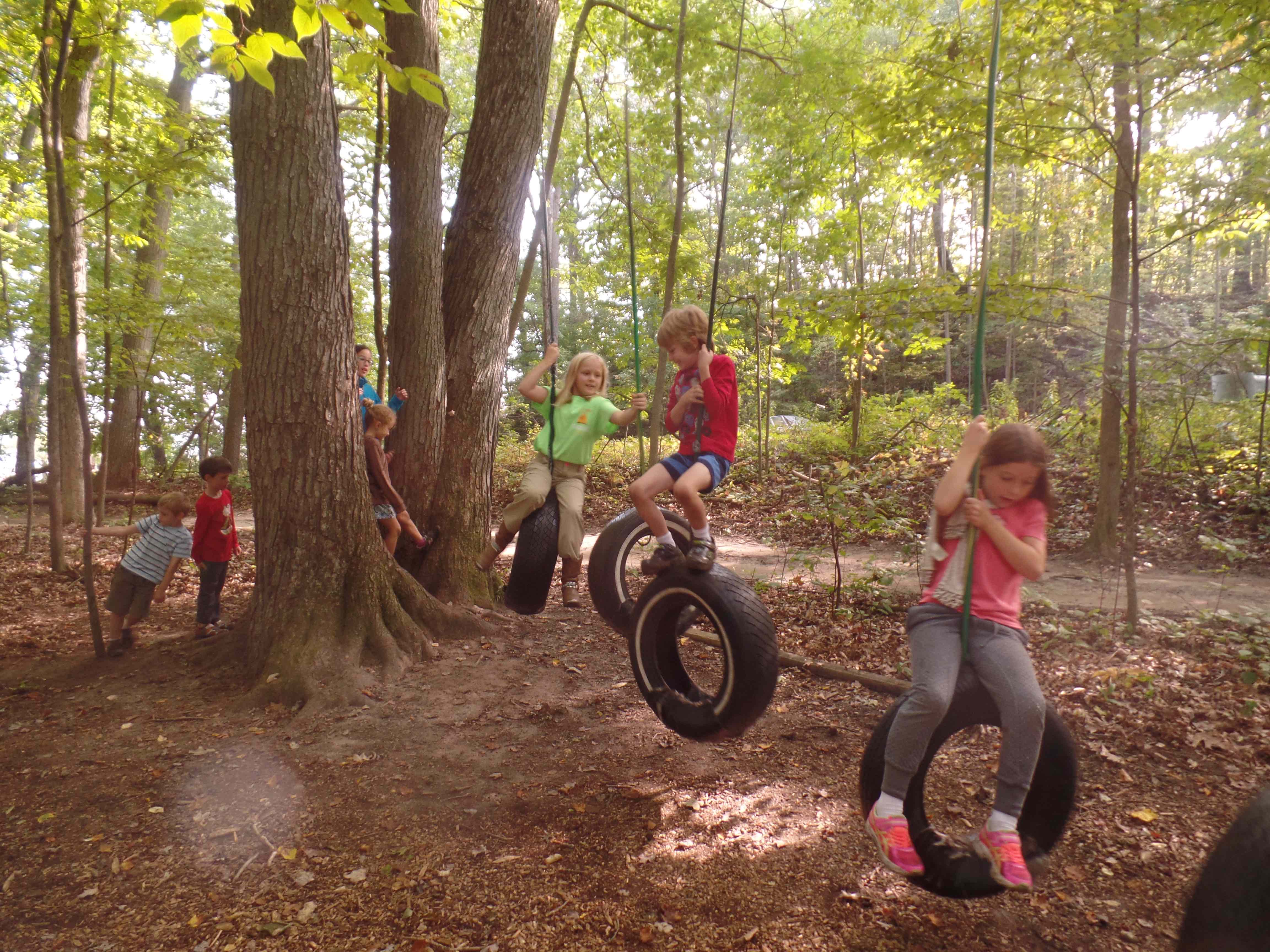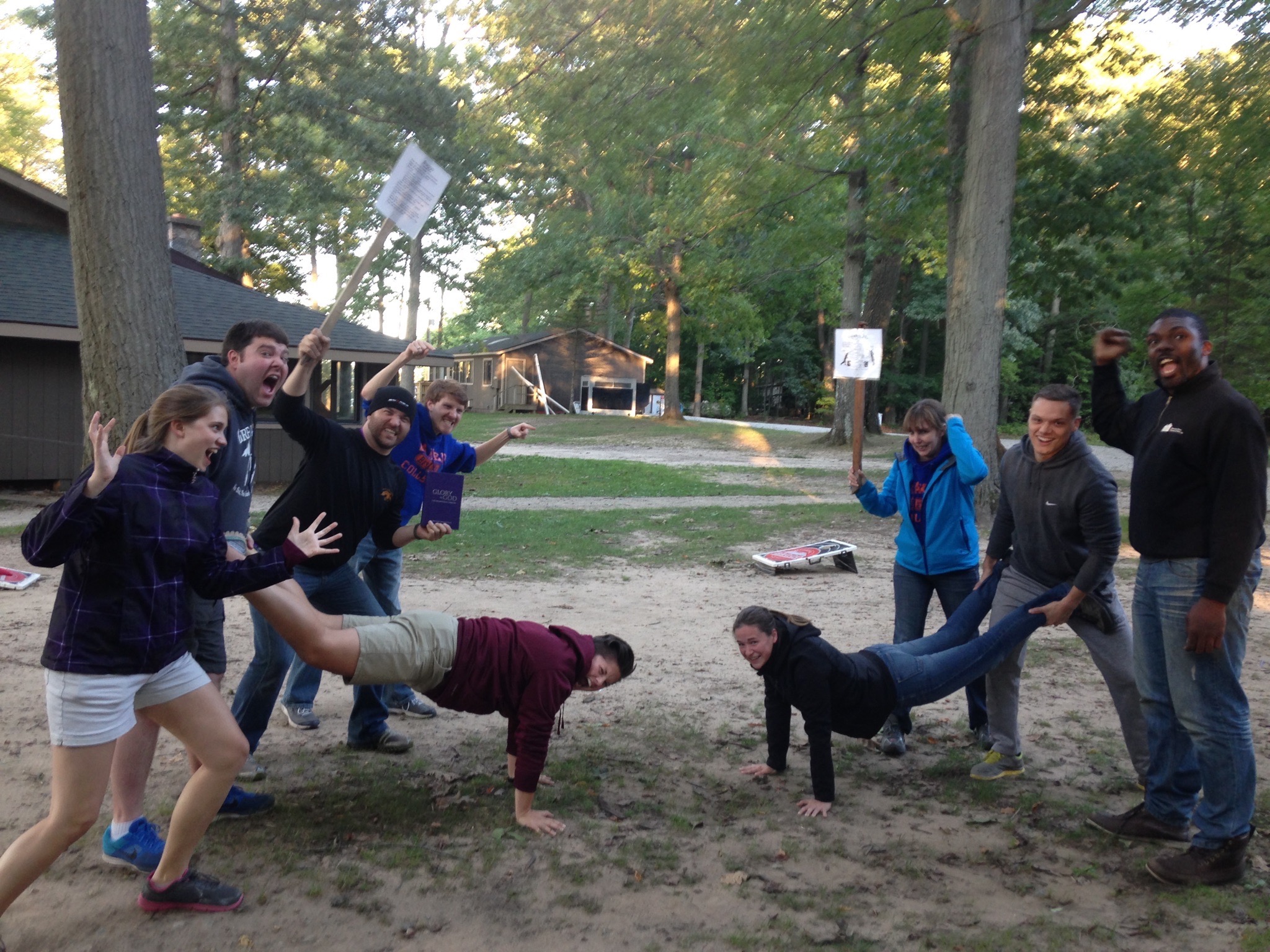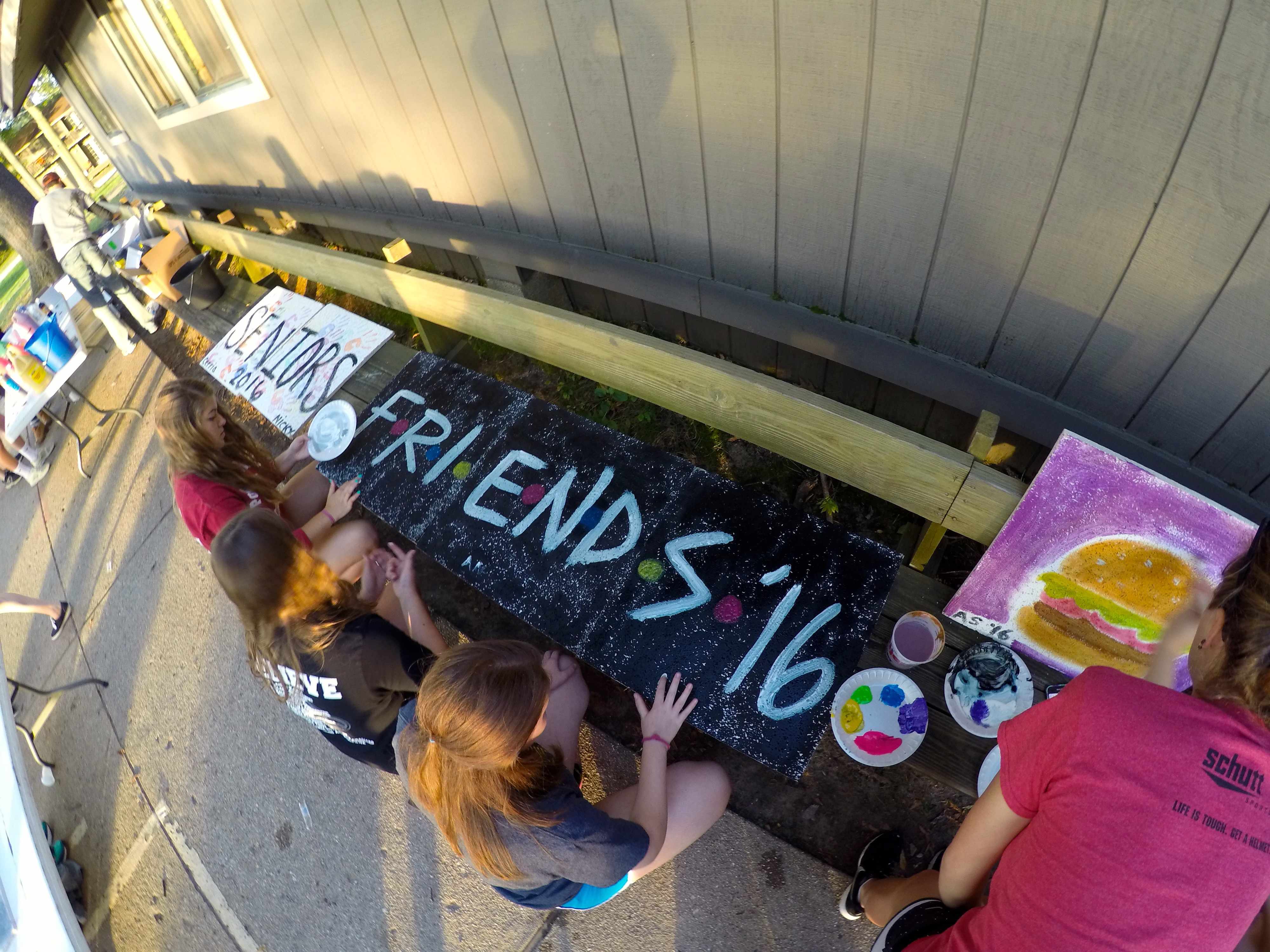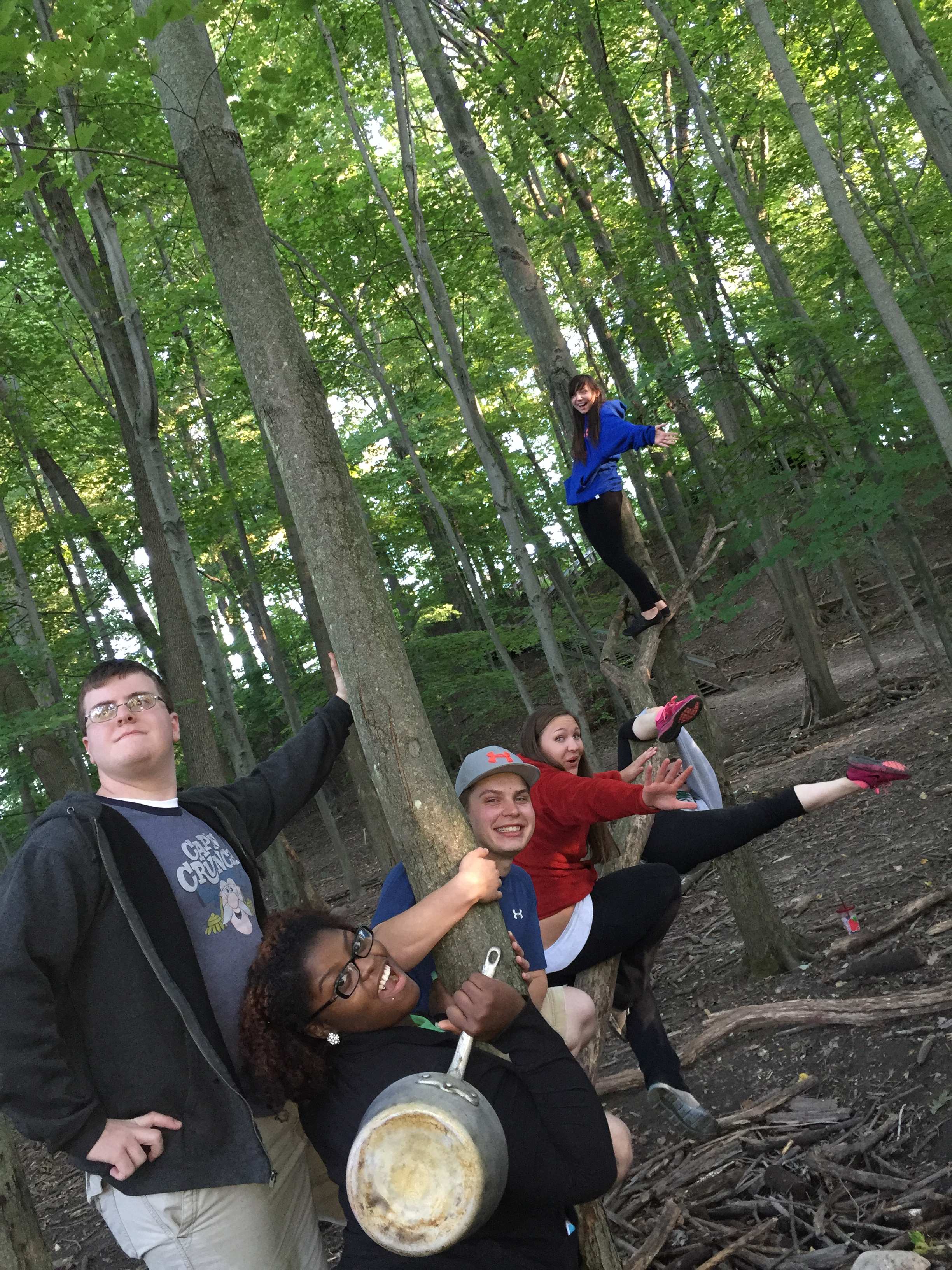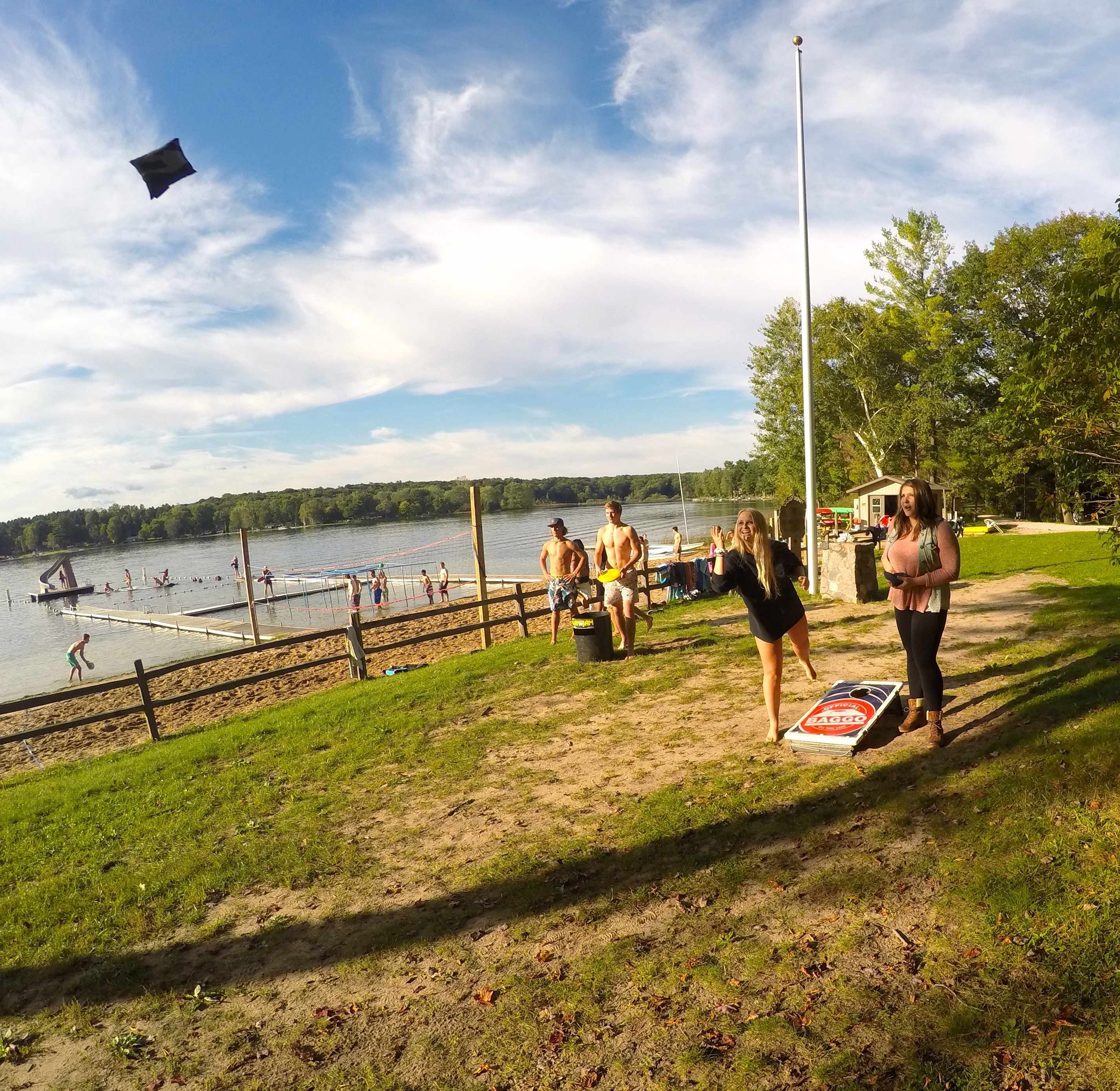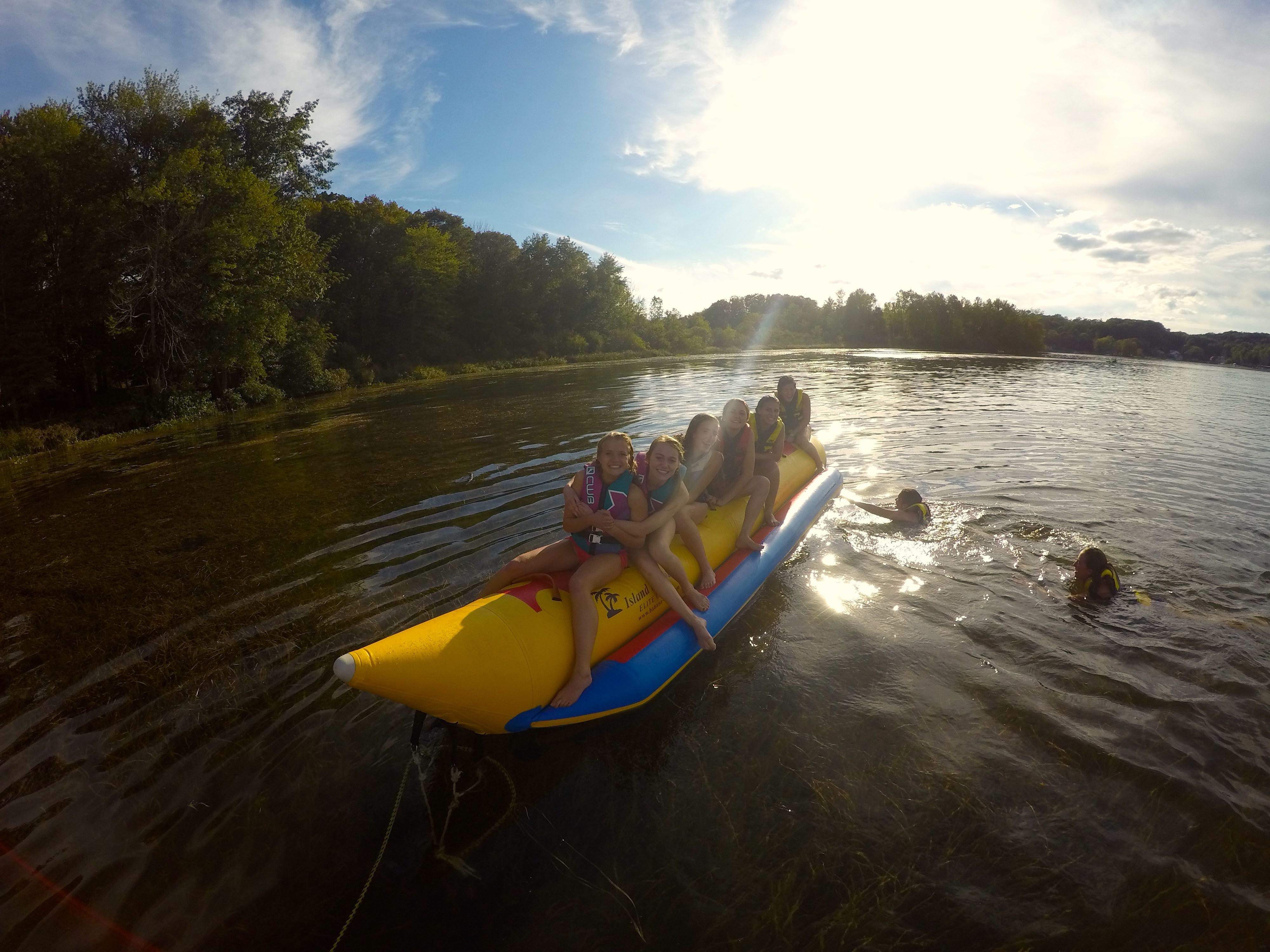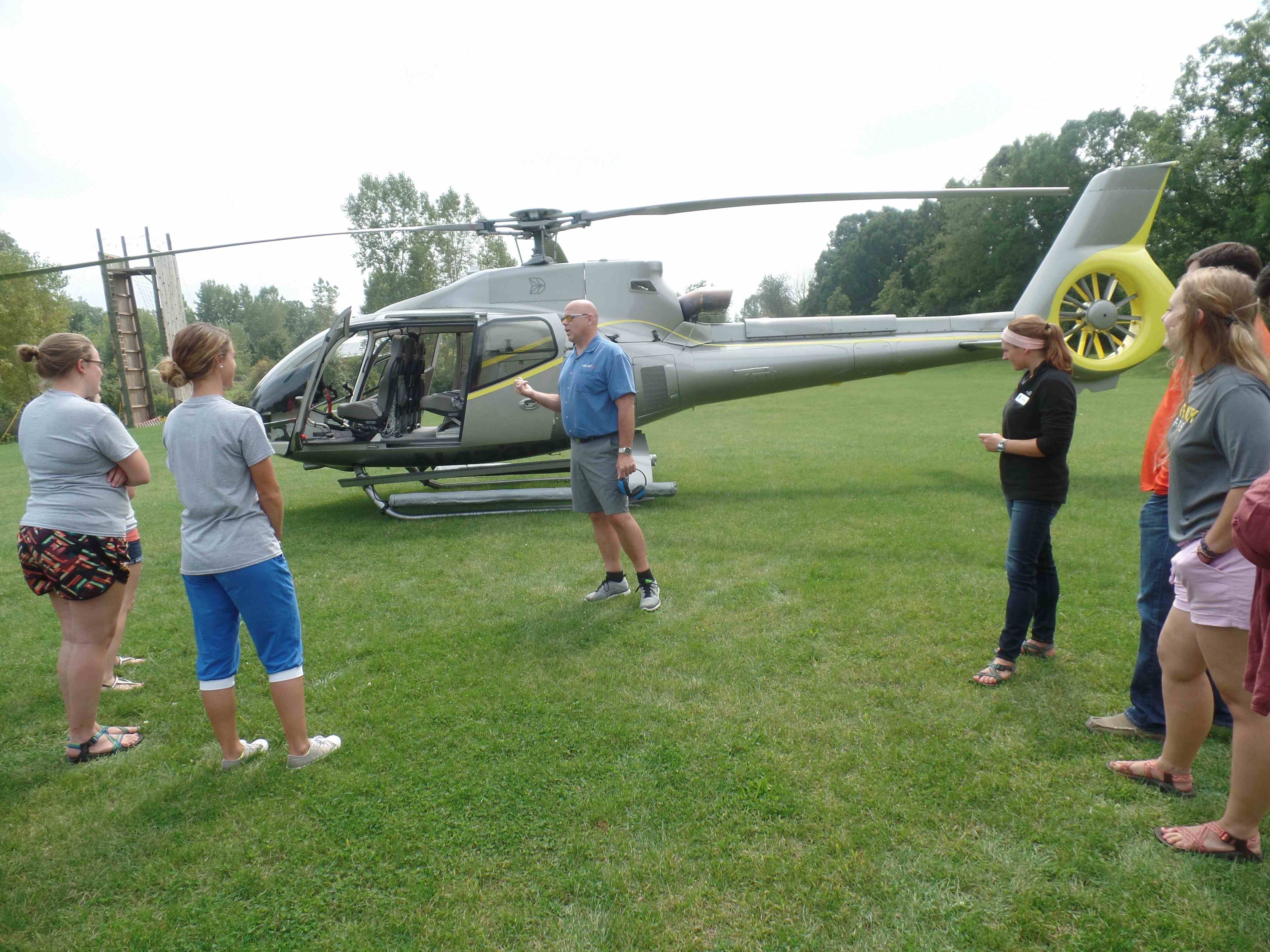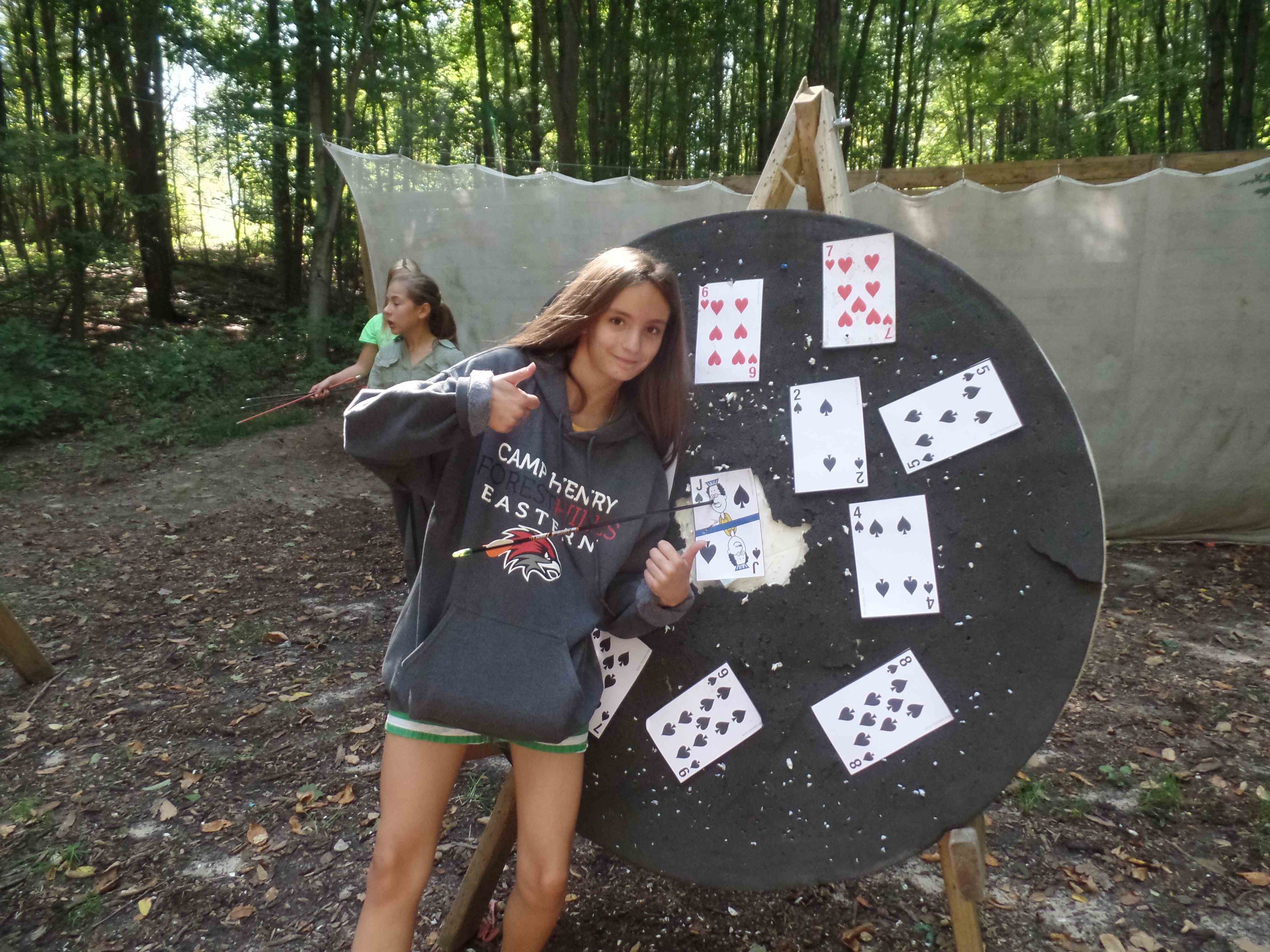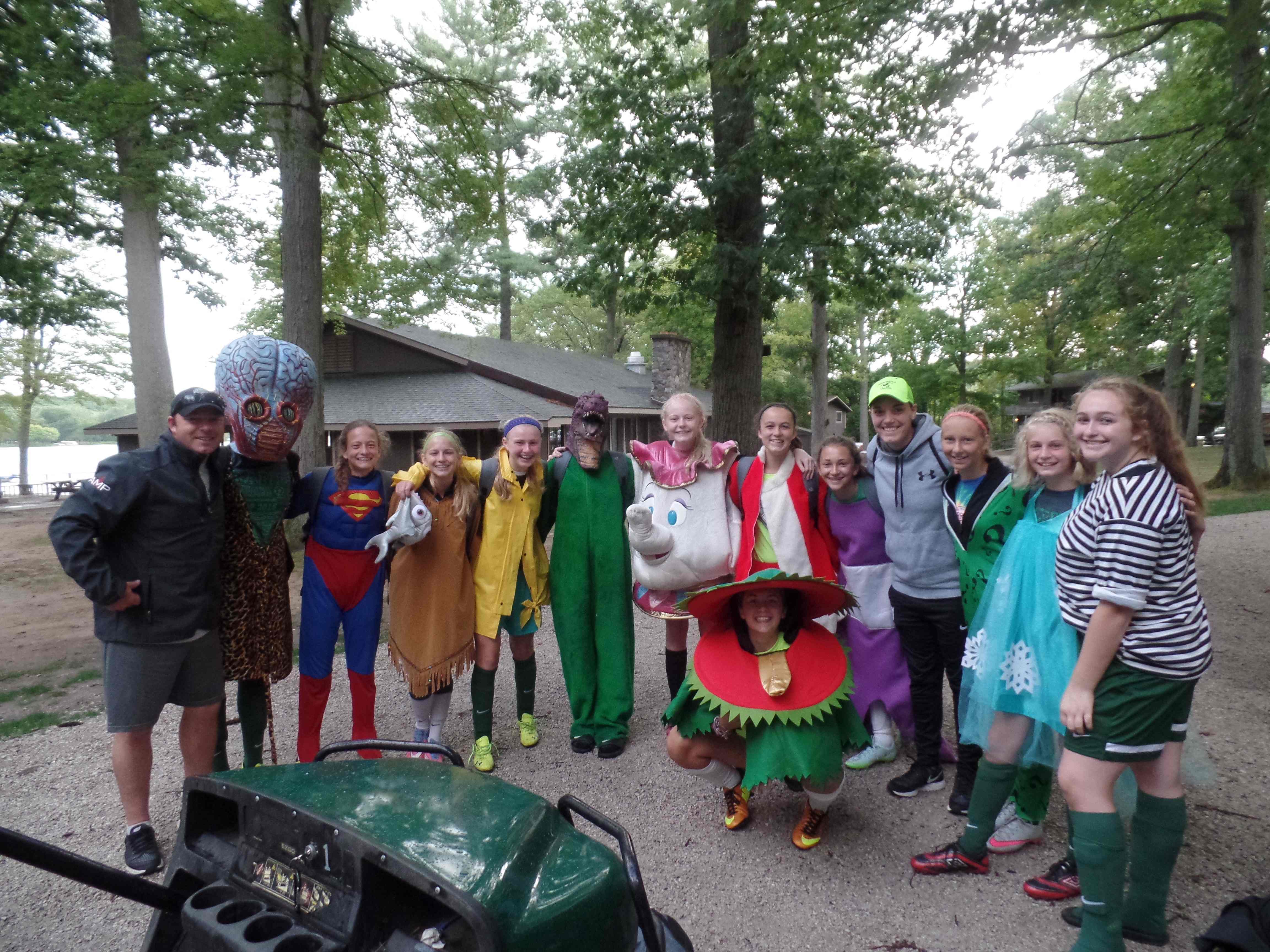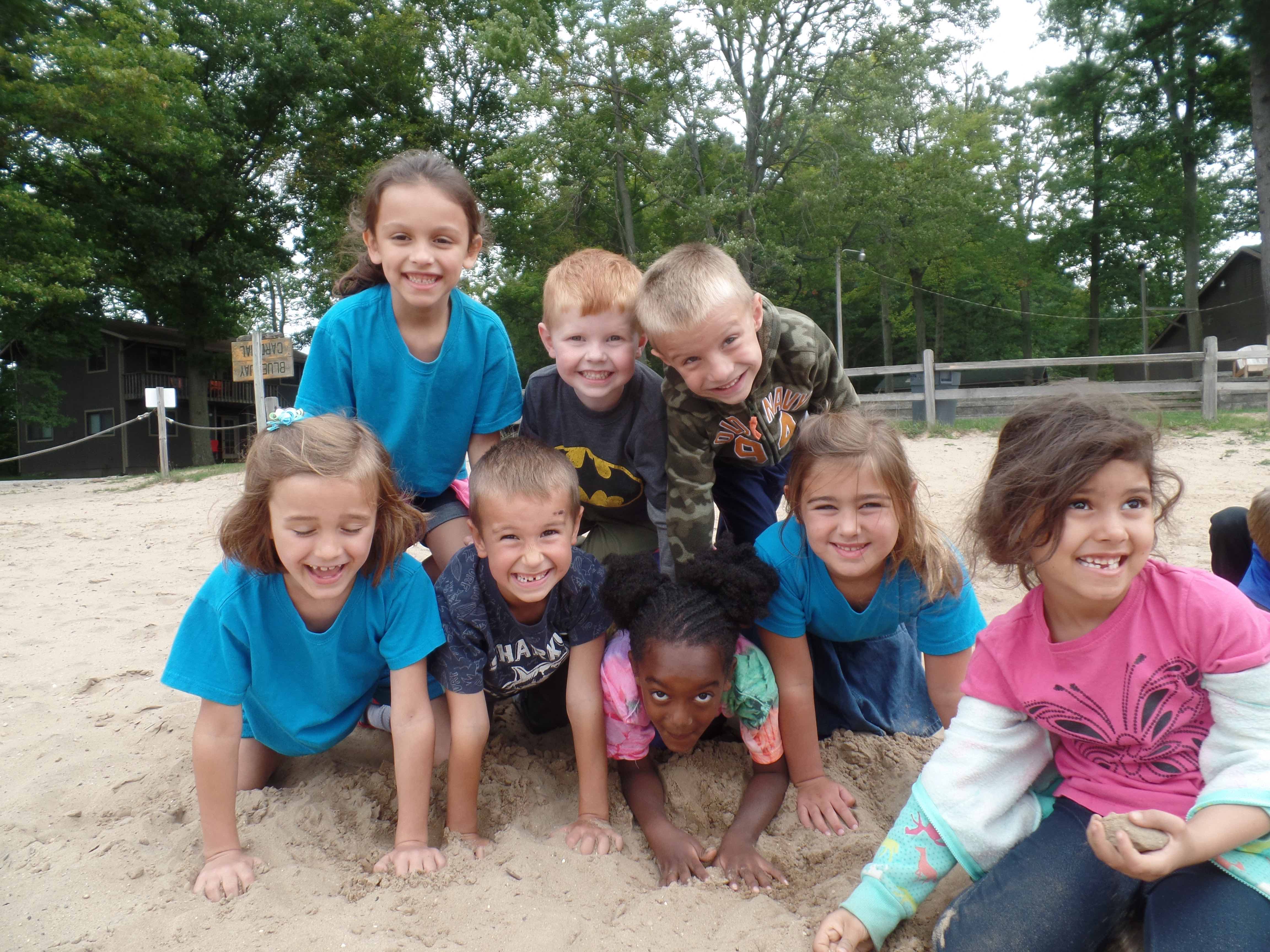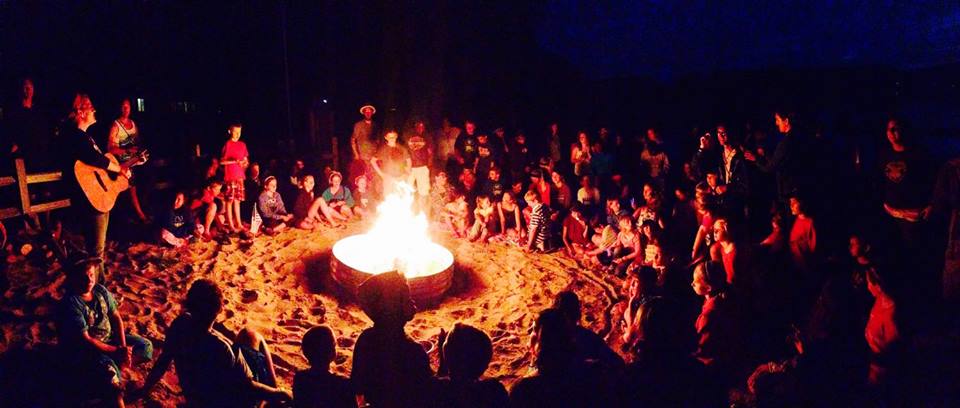 We had no shortage of construction to help boost year round bed space and improve our high adventure activities. The B-field recieved an upgrade with two standard soccer goals for soccer camp during the summer and sports teams during the school year. Through the support of many generous donations and supporters, we built three new cabins, one in Boys' Village and two in Girls' Village. This also meant that sadly we said our goodbyes to the last three cinder block cabins in Girls' Village. Behind the two new Girls' Village cabins, two apartments were built to help house special guests, group leaders and more. We were able to renovate the inside of Millar Lodge and add a spacious deck overlooking Lake Kimball. We also continued laying down durable pathways throughout camp to make it more accessible for those with mobility challenges. And the main entrance recieved a face lift with addition of ranch style entrance built using the old climbing tower poles.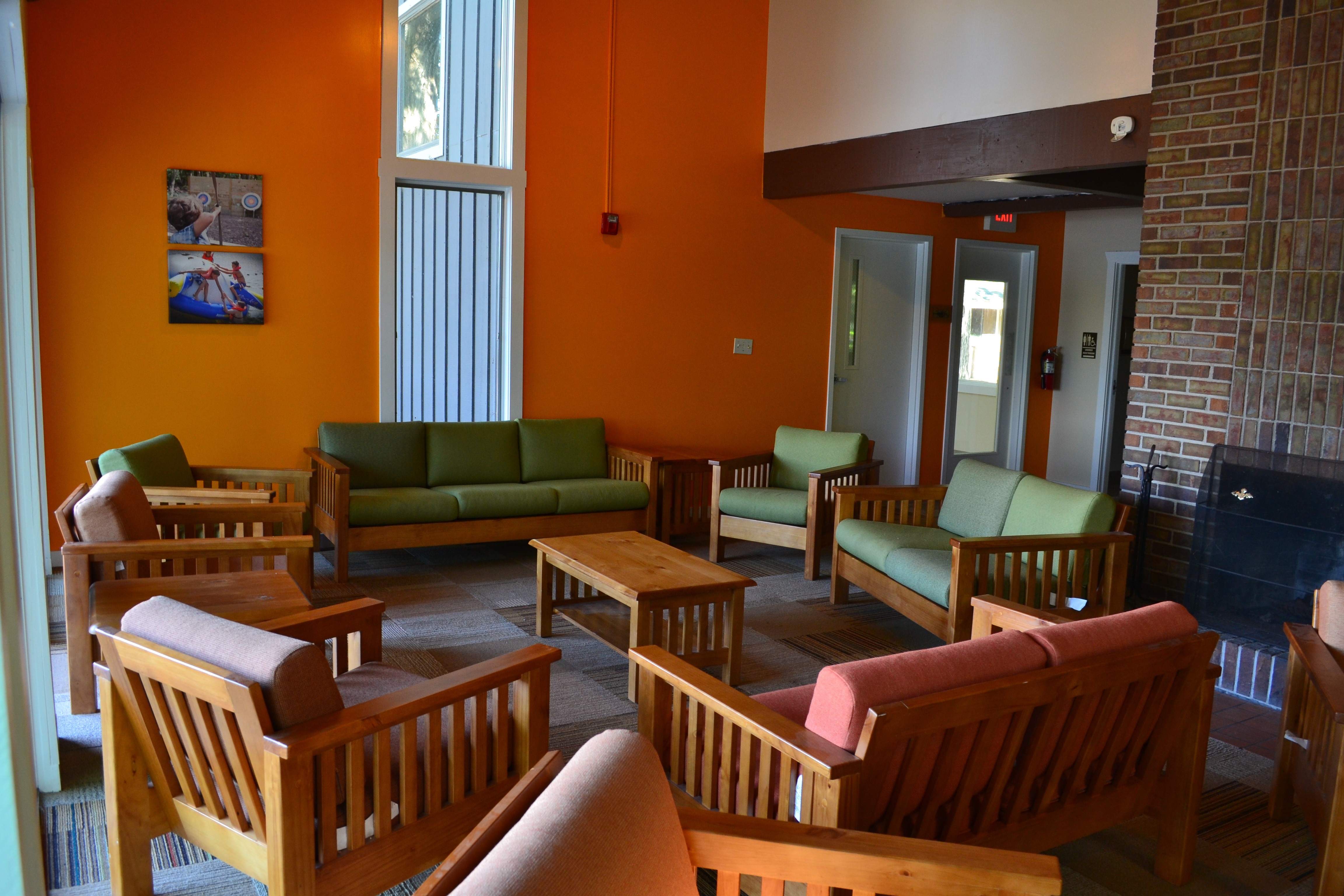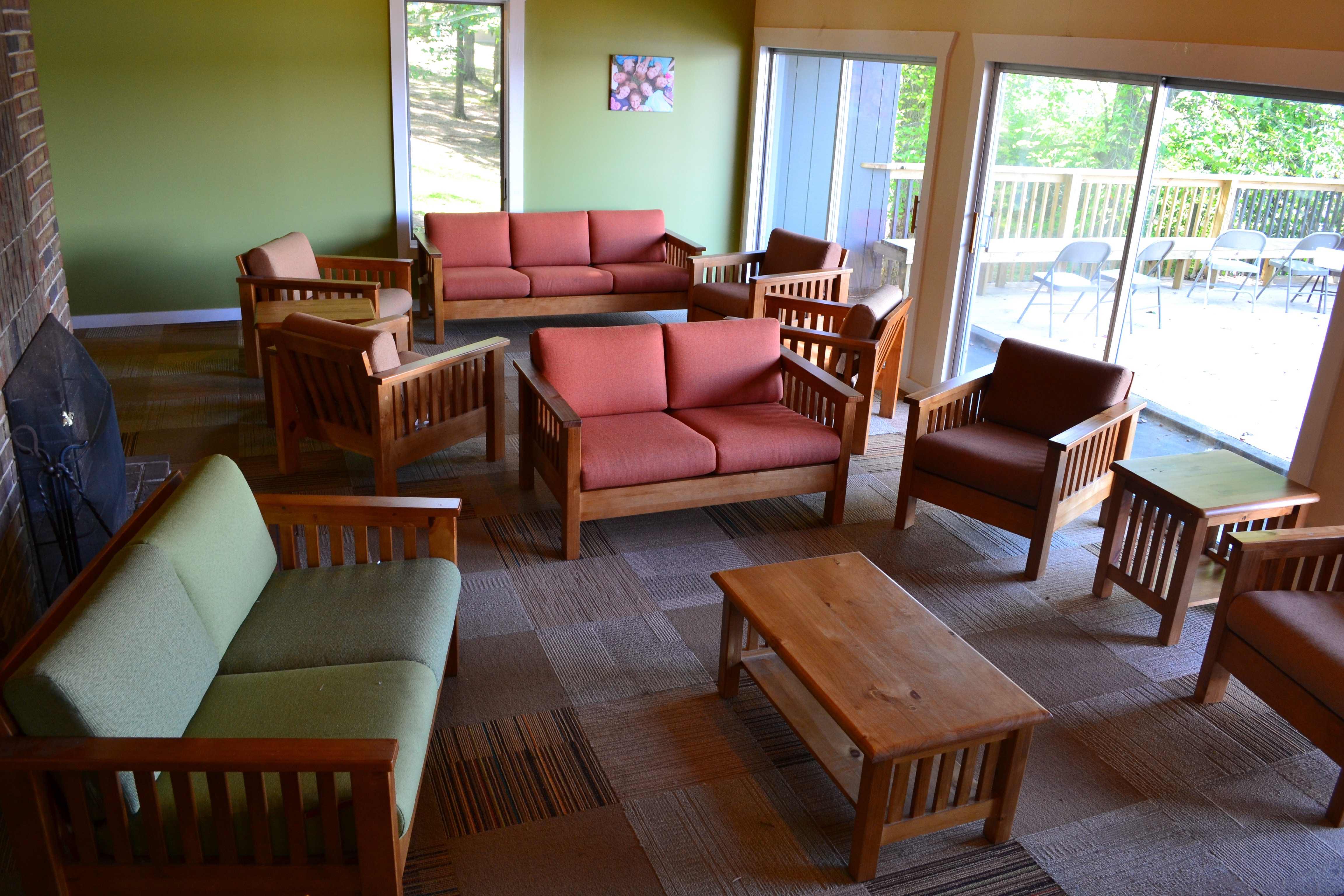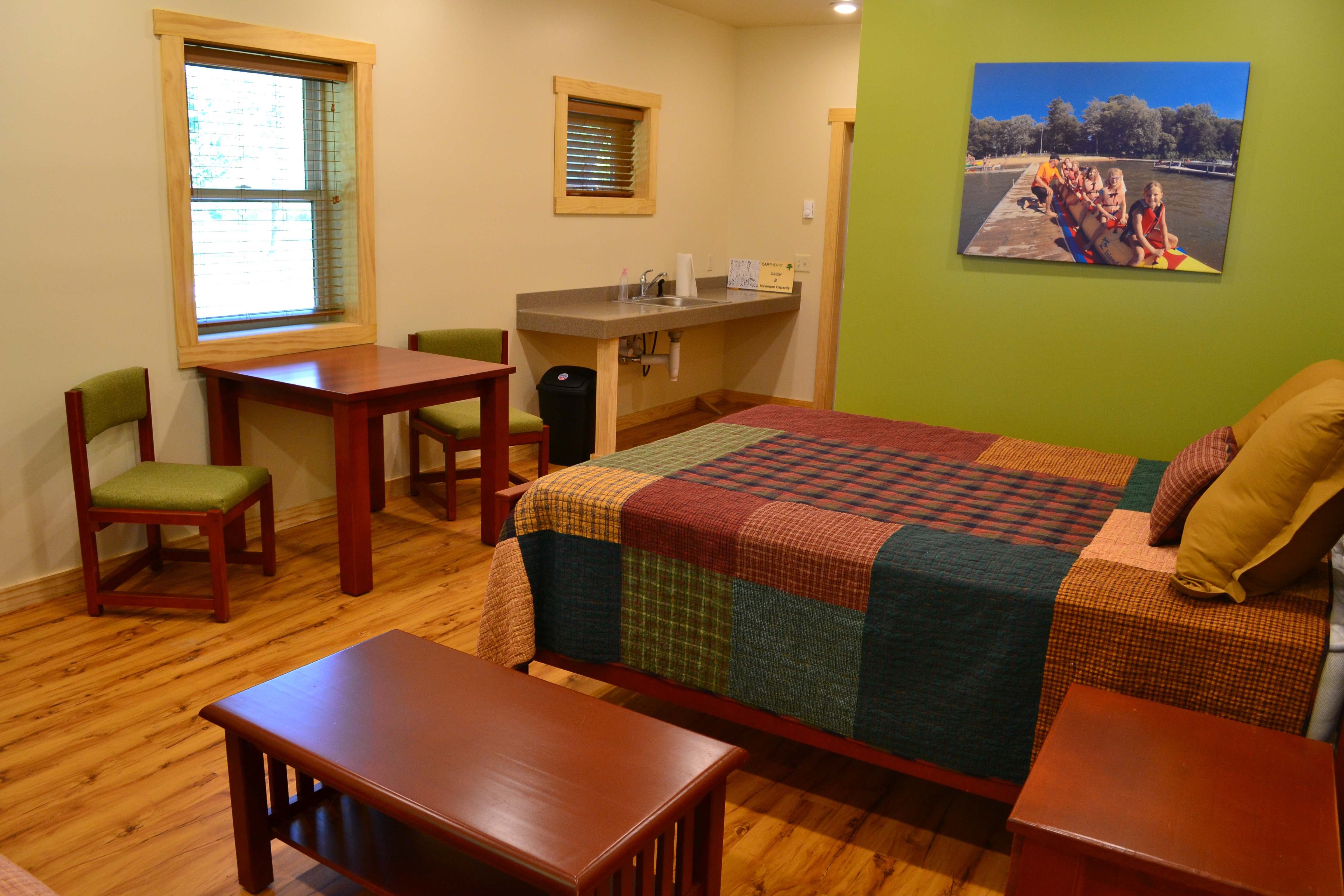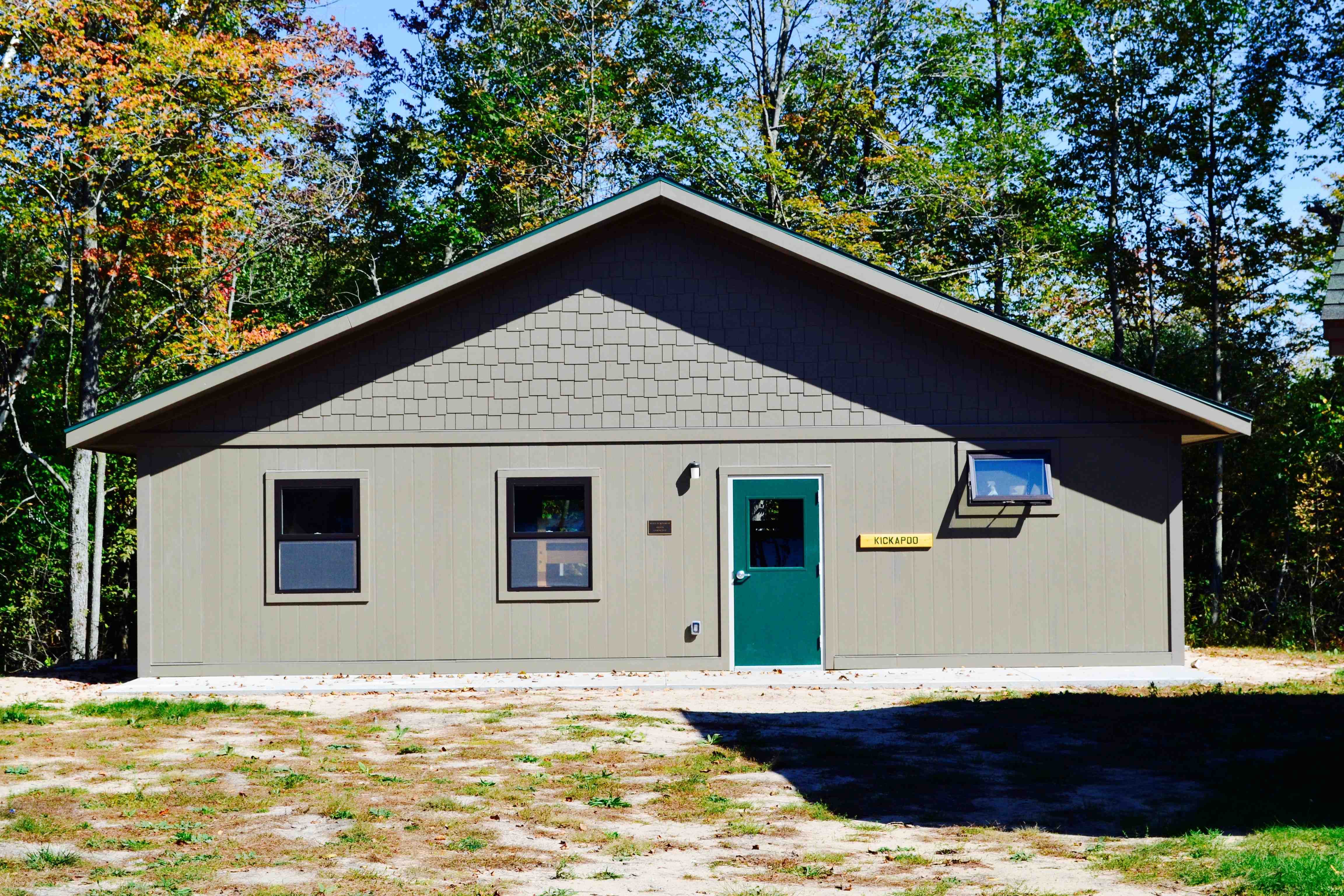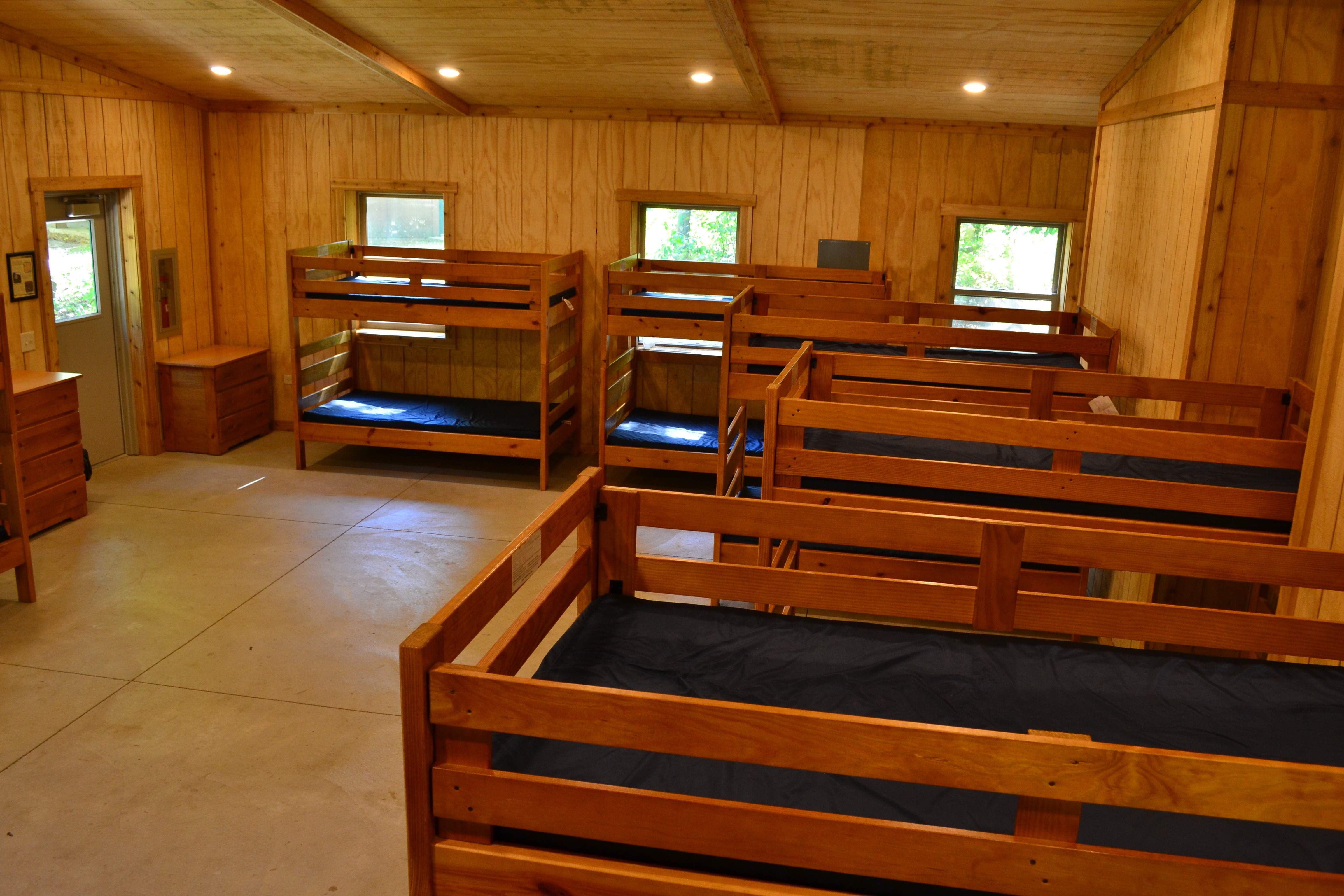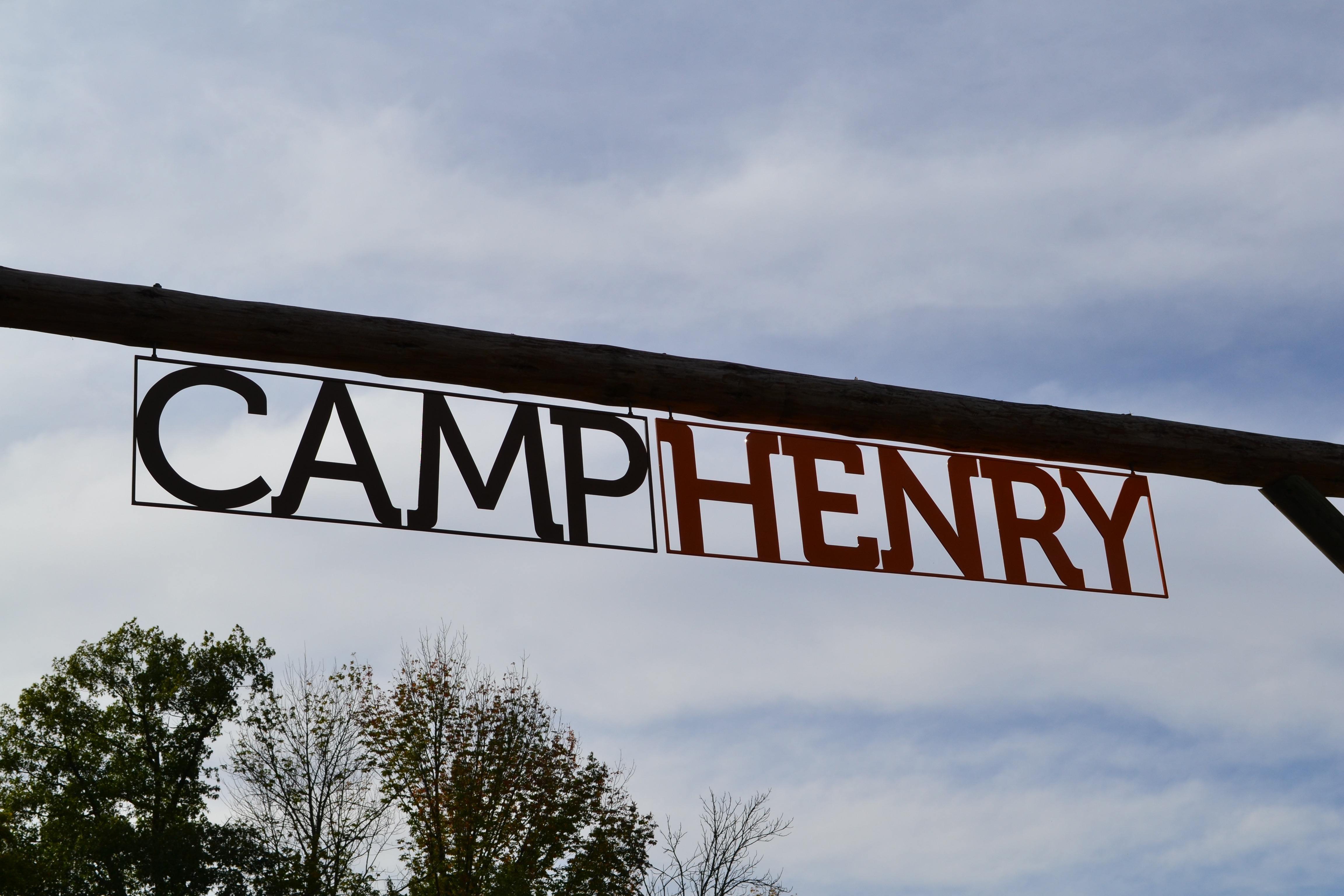 2015 Assistant Counselor Aiden "Beans" Wysocki chose Camp Henry to be the focus of his Eagle Scout Project and made several adirondack benches for us! They saw much use through the spring, summer, and fall.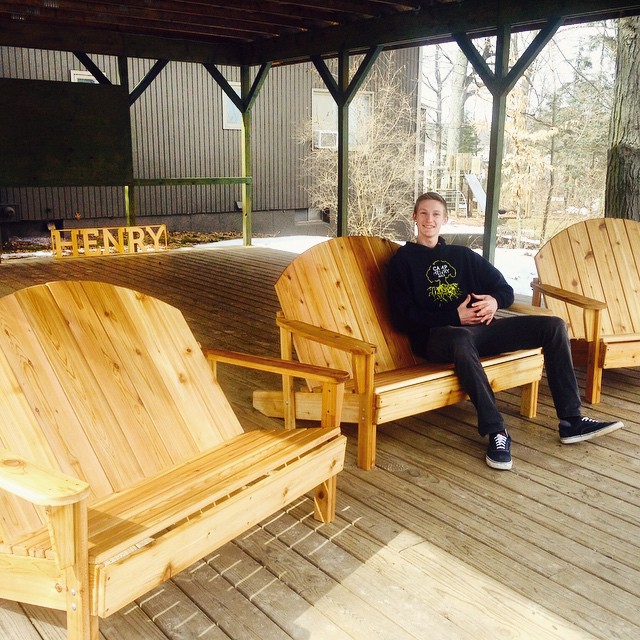 Our high adventure program recieved a face lift with a new high ropes course being built in November in the same location as the old course. There are 14 new elements to try up in the trees! A new exit was added with the thrilling QuickJump, a 53 foot drop out of the course. The Cargo Net recieved an additional zip line parallel to the existing zip line. And we added the Leap of Faith and the Giant Swing in November, which has already been enjoyed by many in the late fall.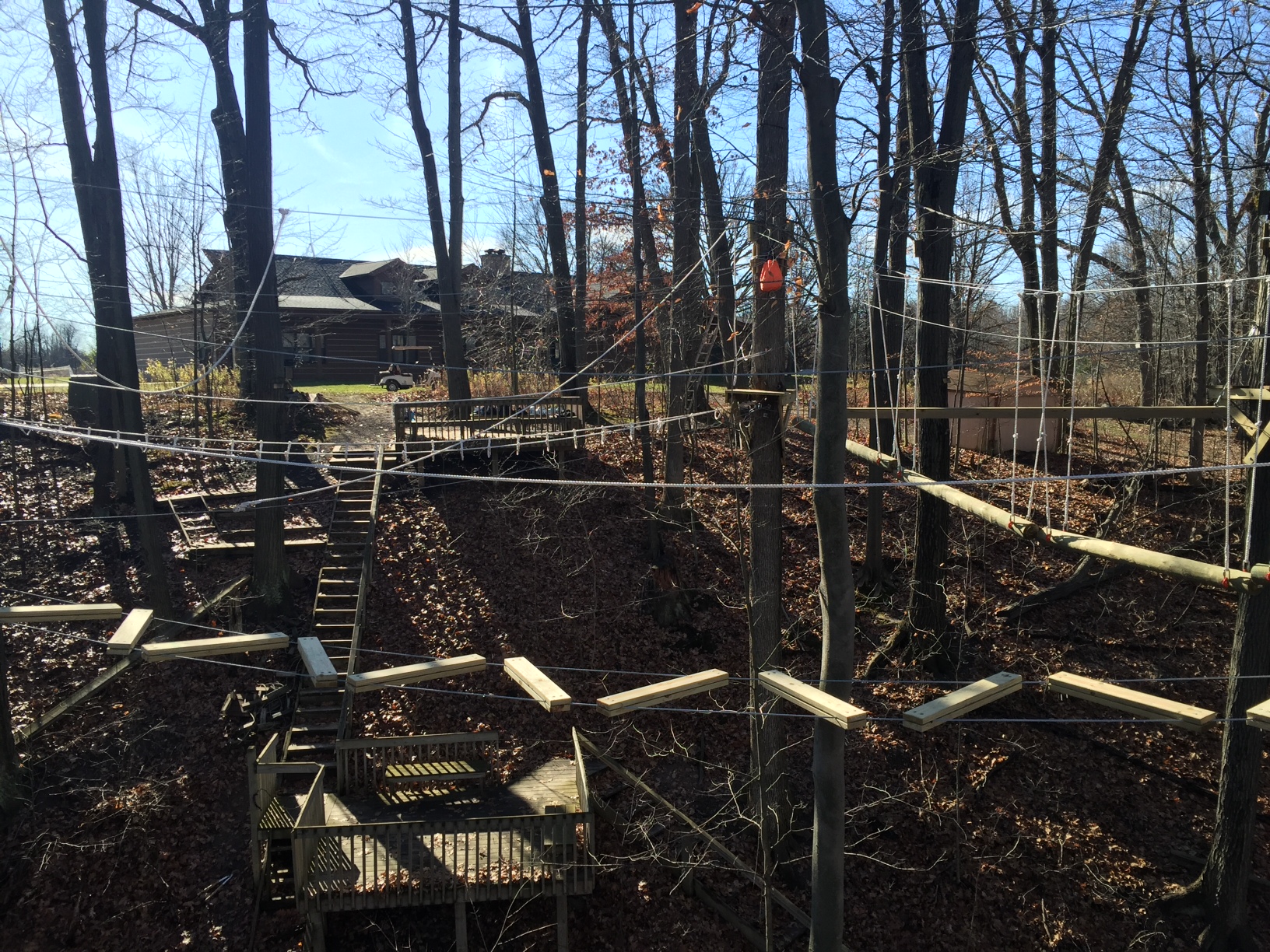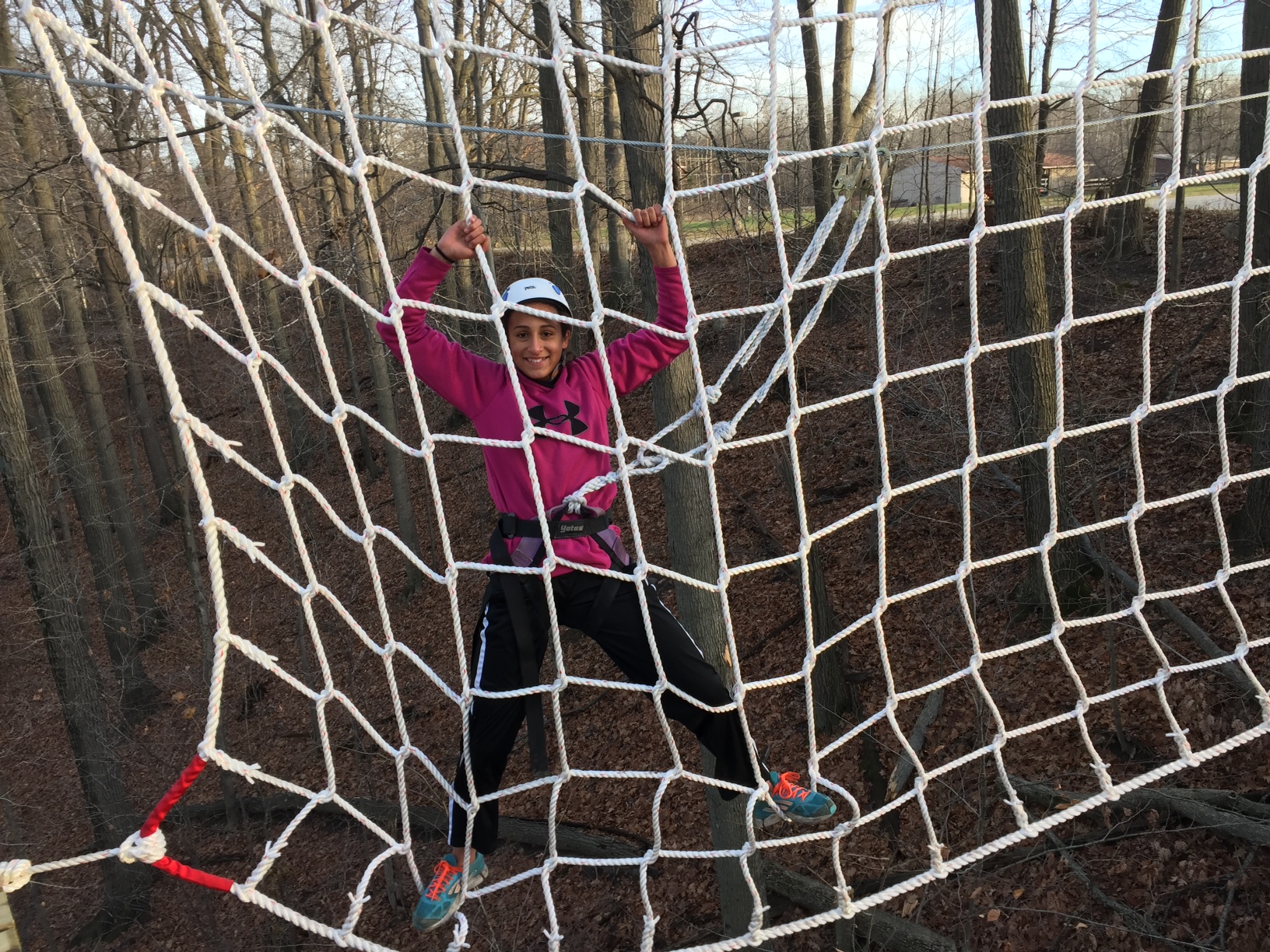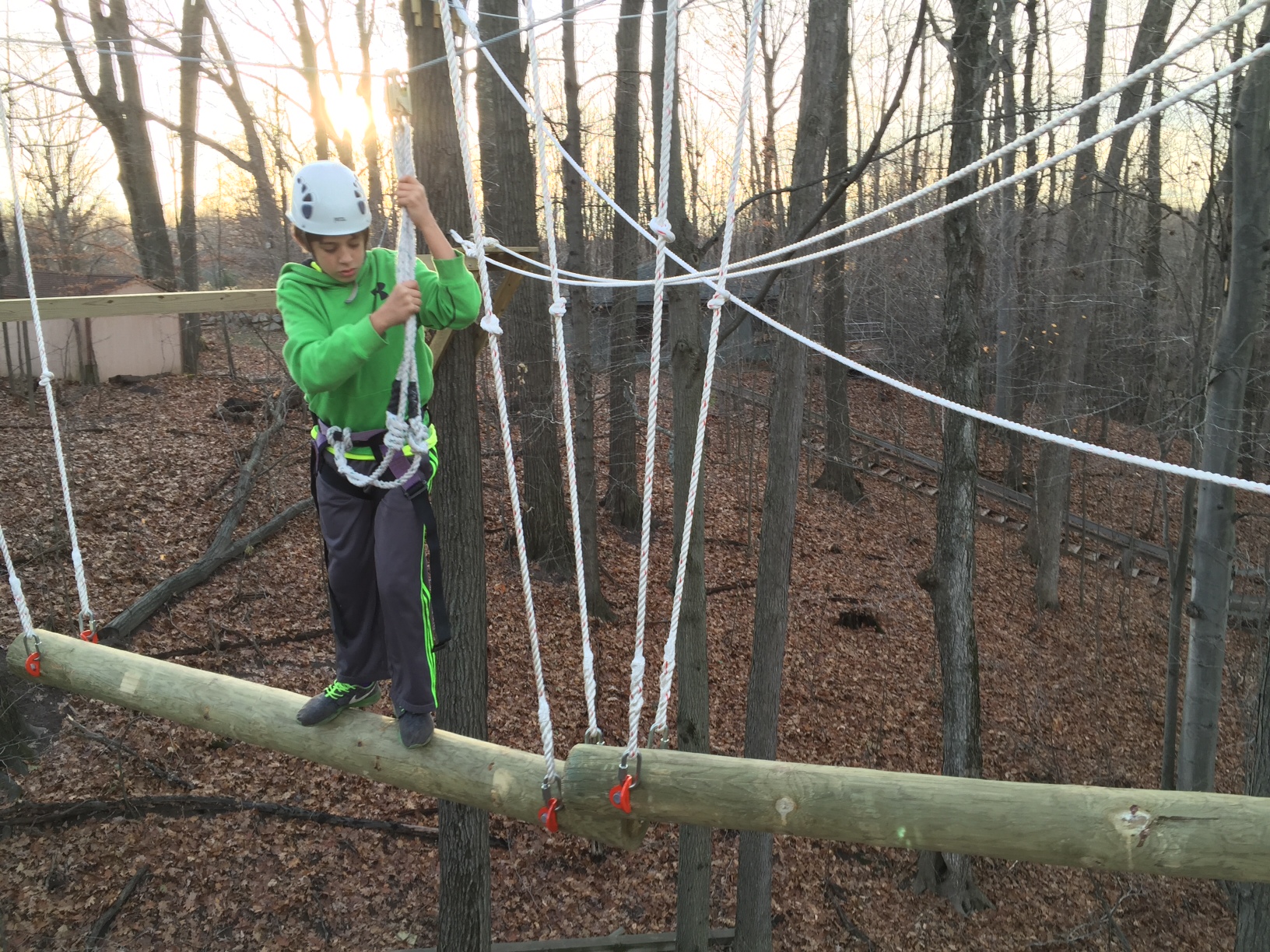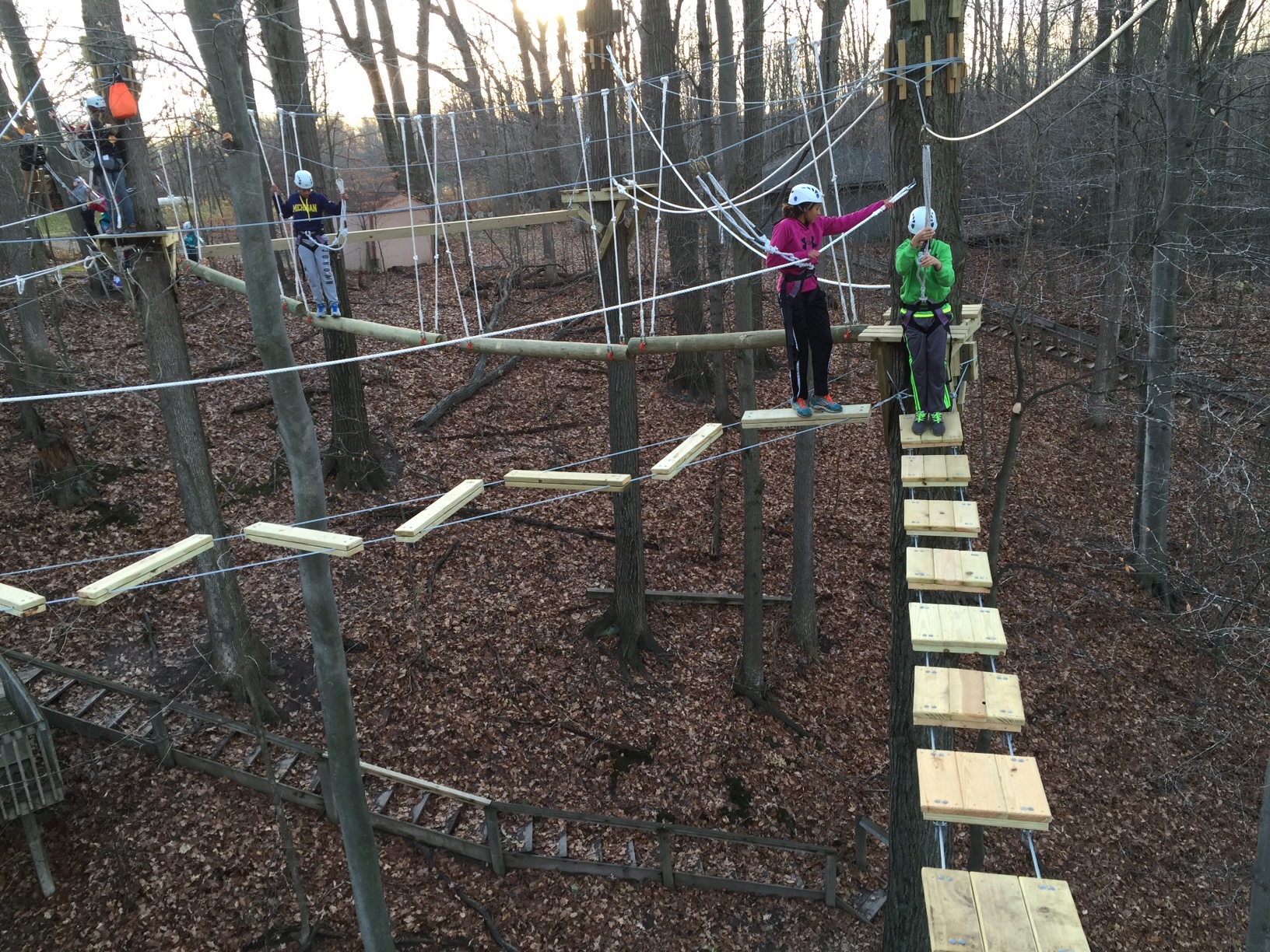 Year Round Events hosted by Camp Henry were a big hit as always! From Dad & Me Weekend, Family Camp, and Fall Festival to Mom & Me and New Year's Eve Camp, we celebrated lots of new and returning campers and families. If you haven't been to Camp during the year for one of these events, you should seriously consider coming this year. In 2016 we are looking forward to bringing back all the favorites again! New to 2015 was the Camp Henry 5K Trail Run in May (Don't miss it this year, it's set for May 7th, 2016!) and The Last Supper in November to celebrate the last meal in the Dining Hall before the $1.1 million dollar renovation began. Keep your eyes open for updates on the construction progress!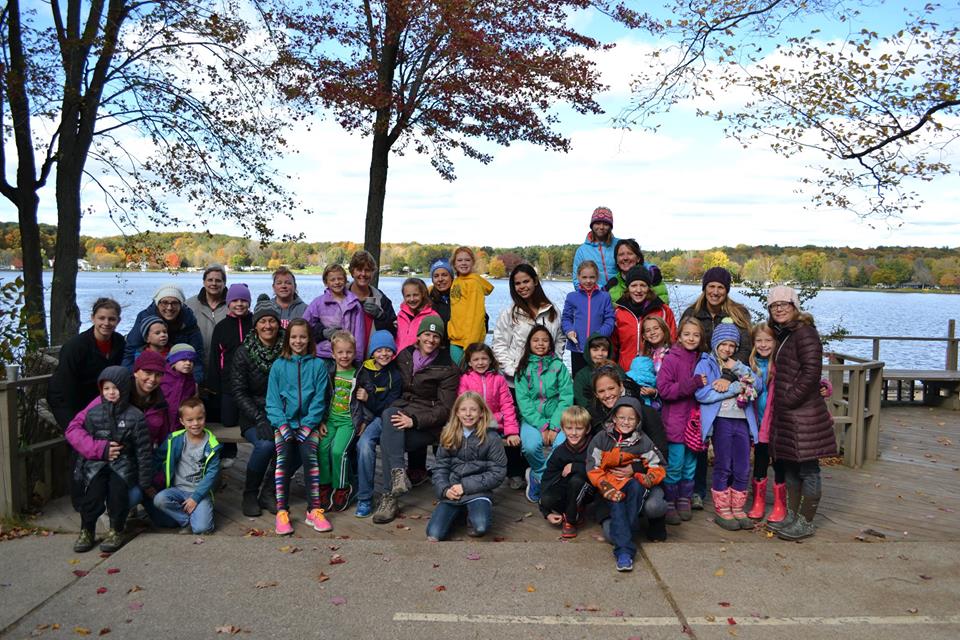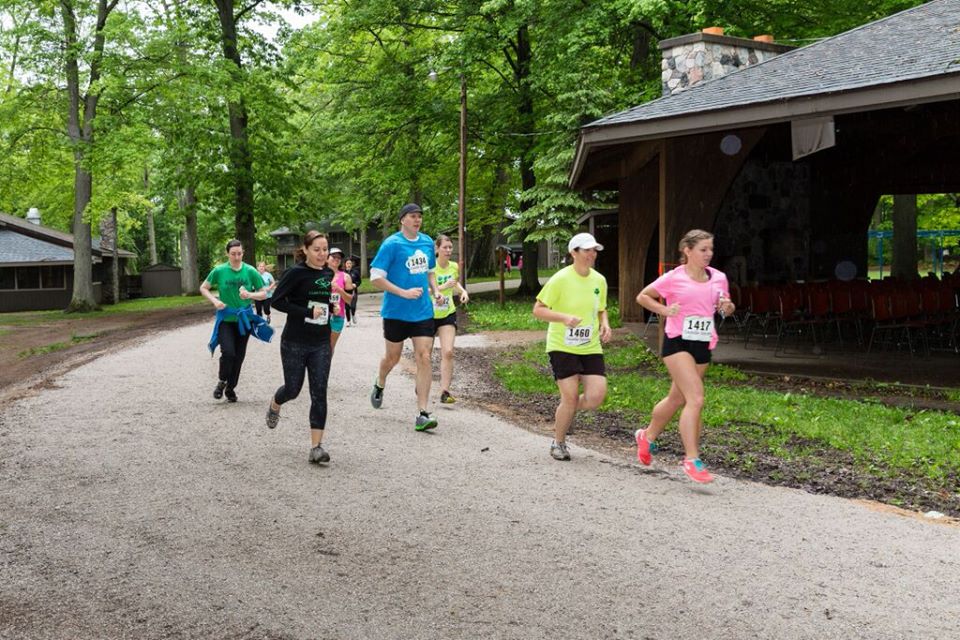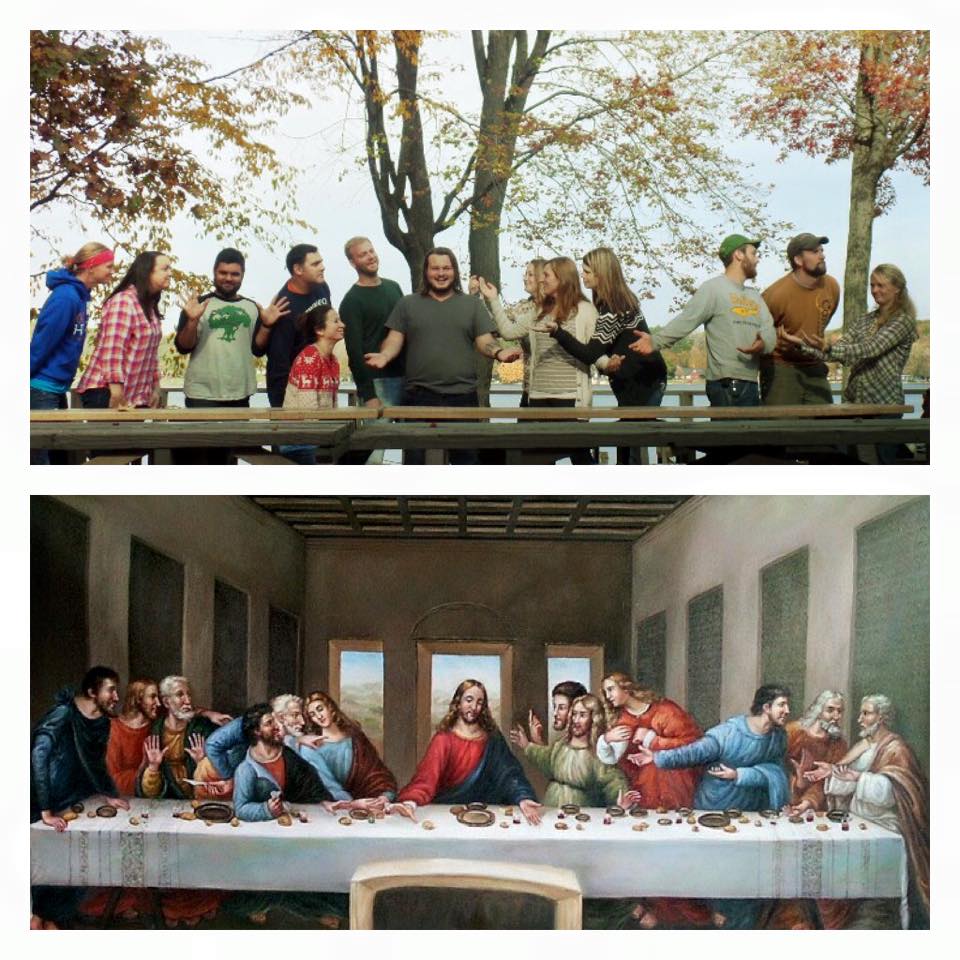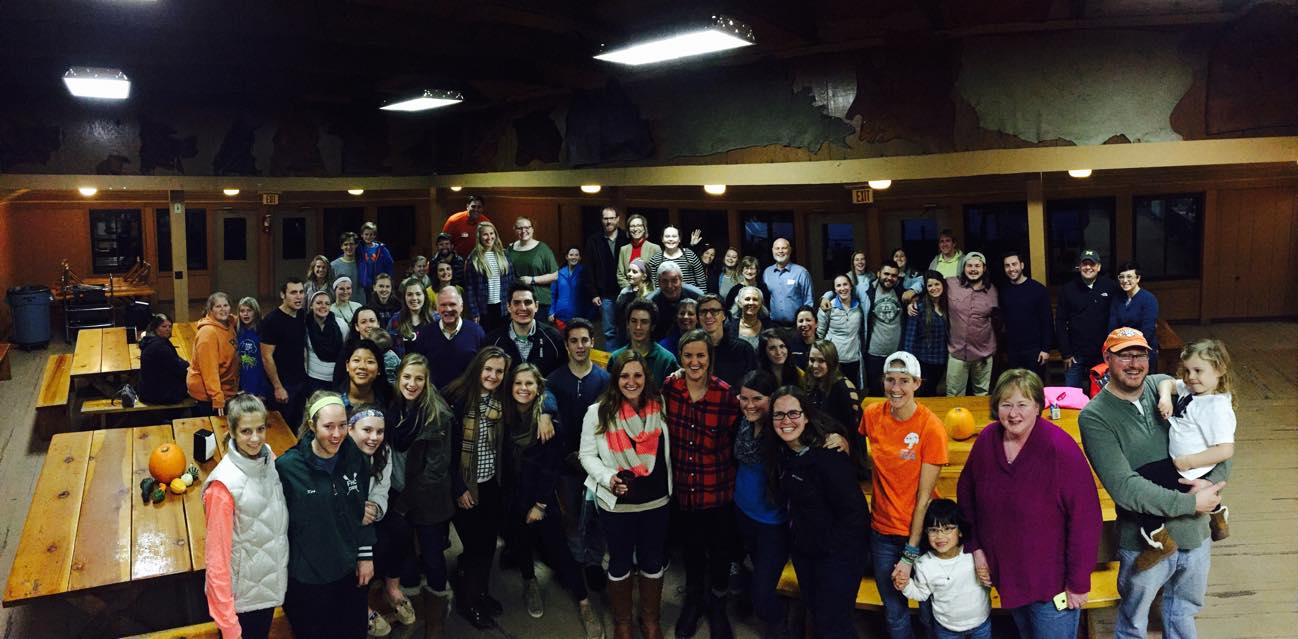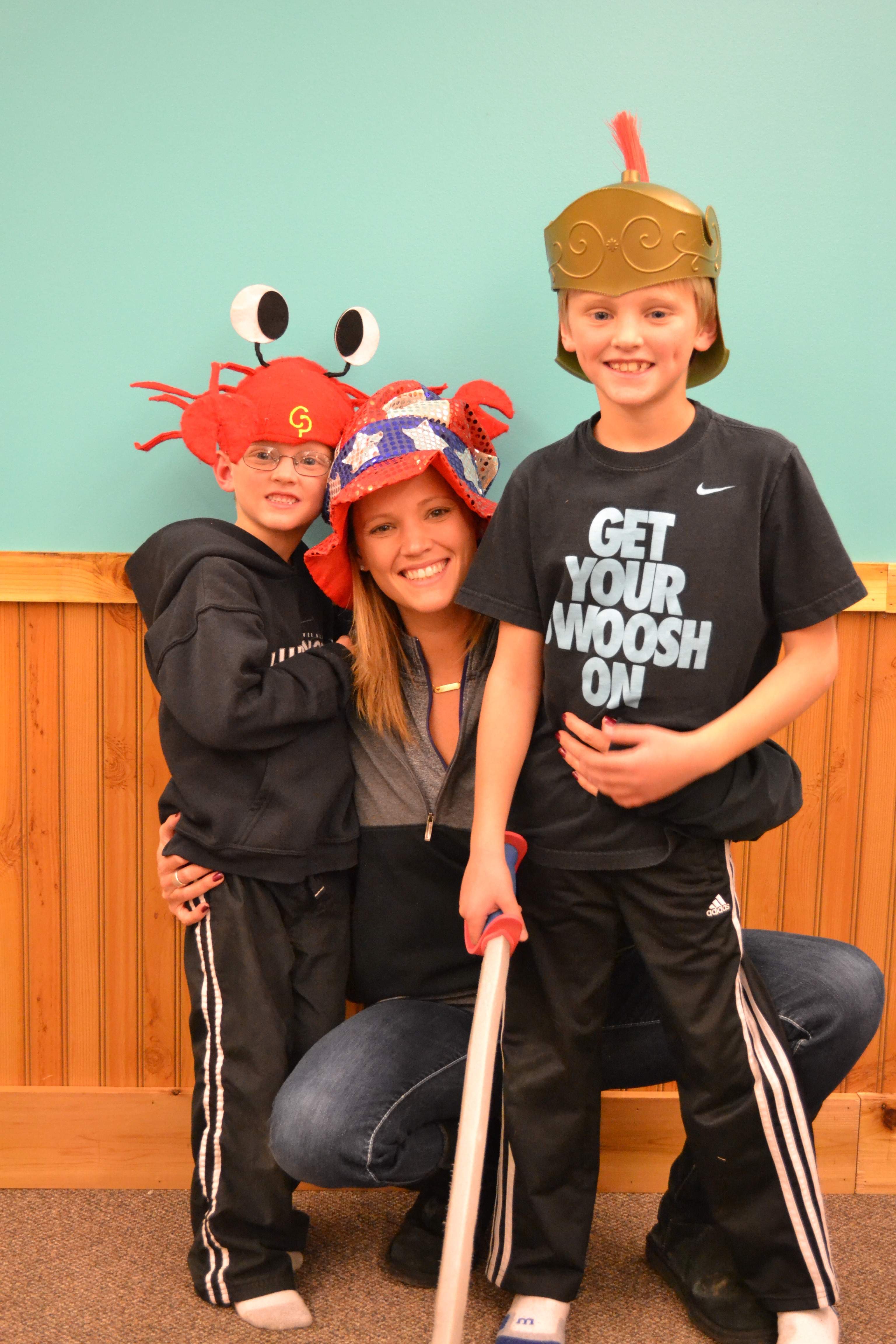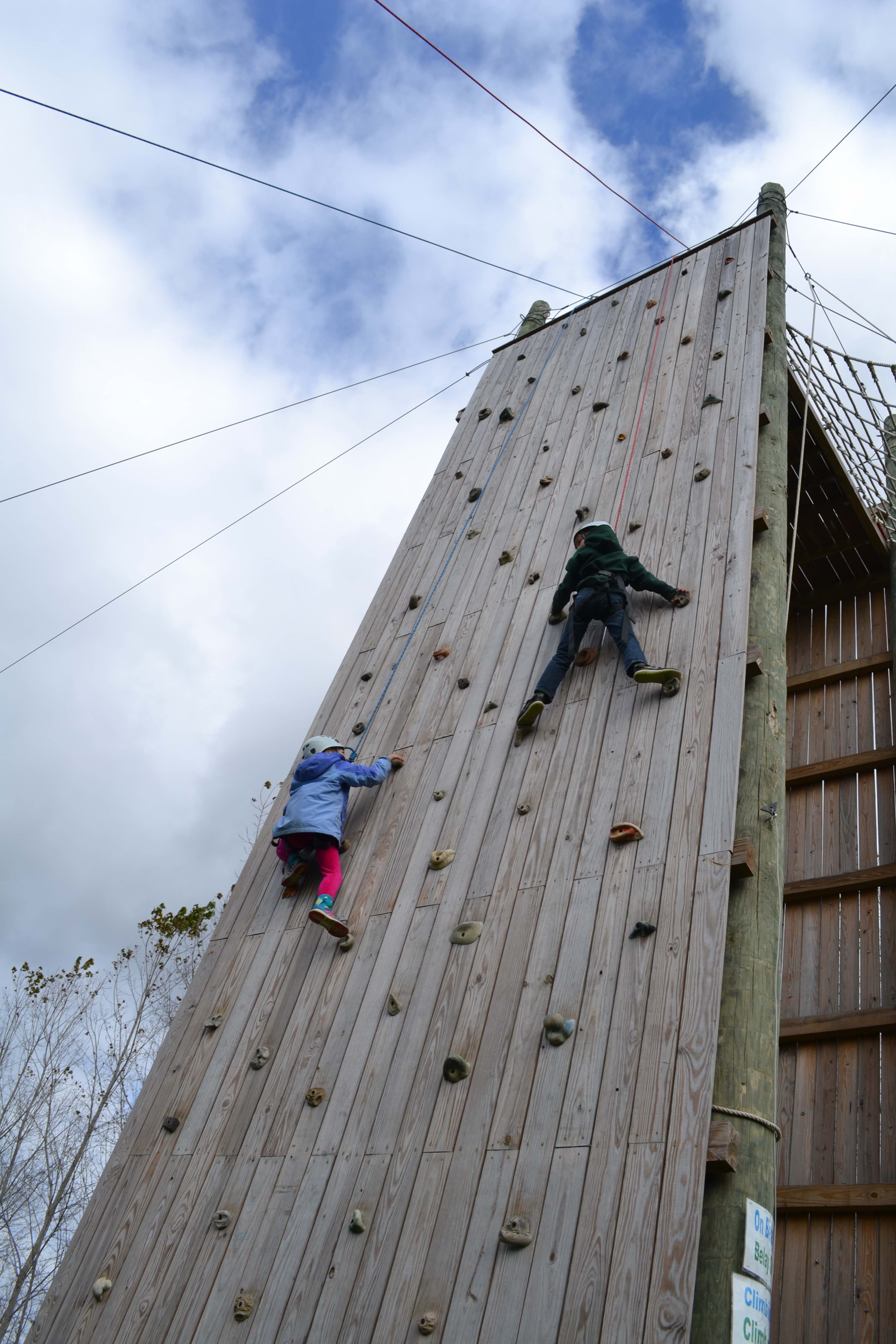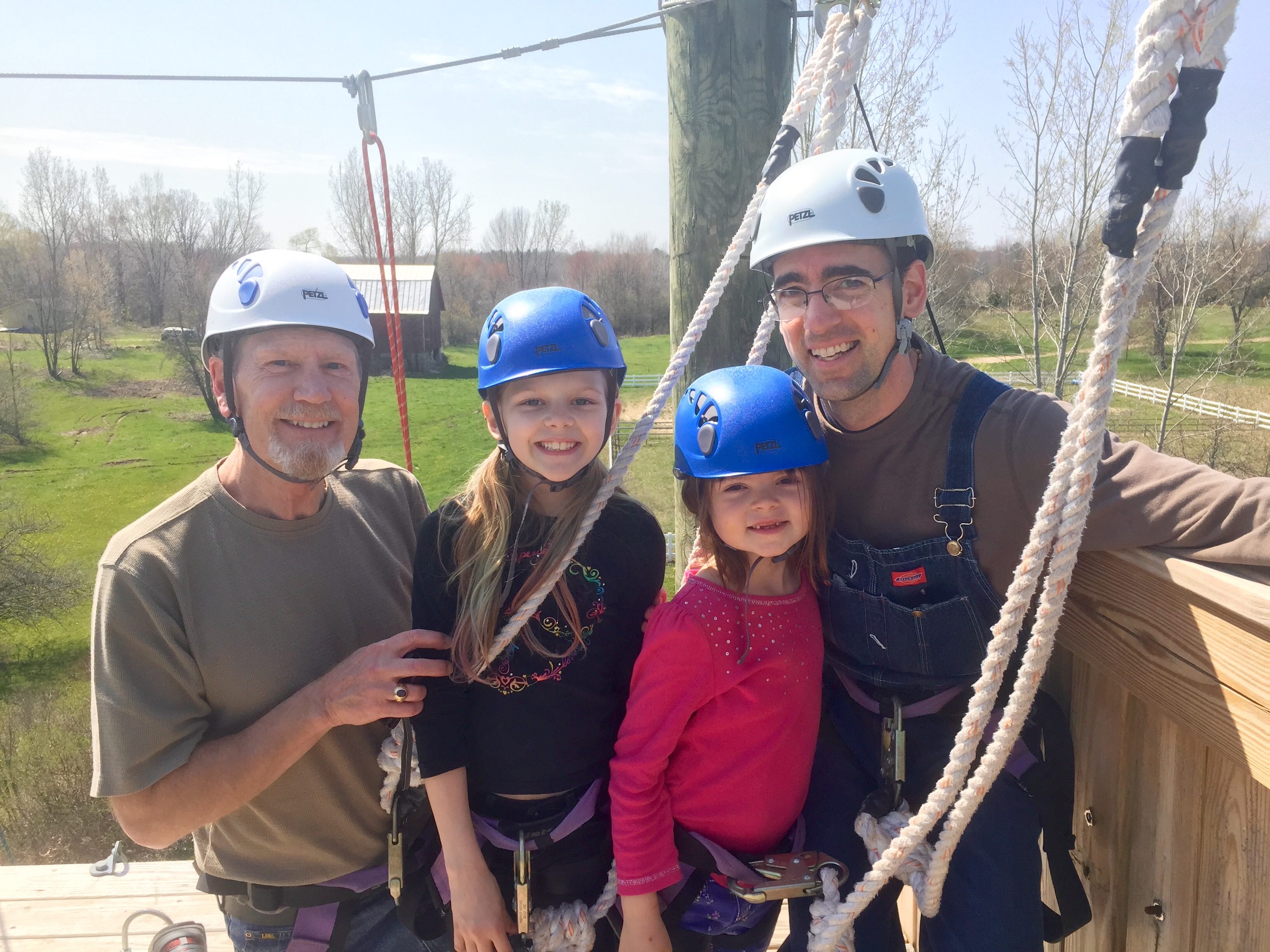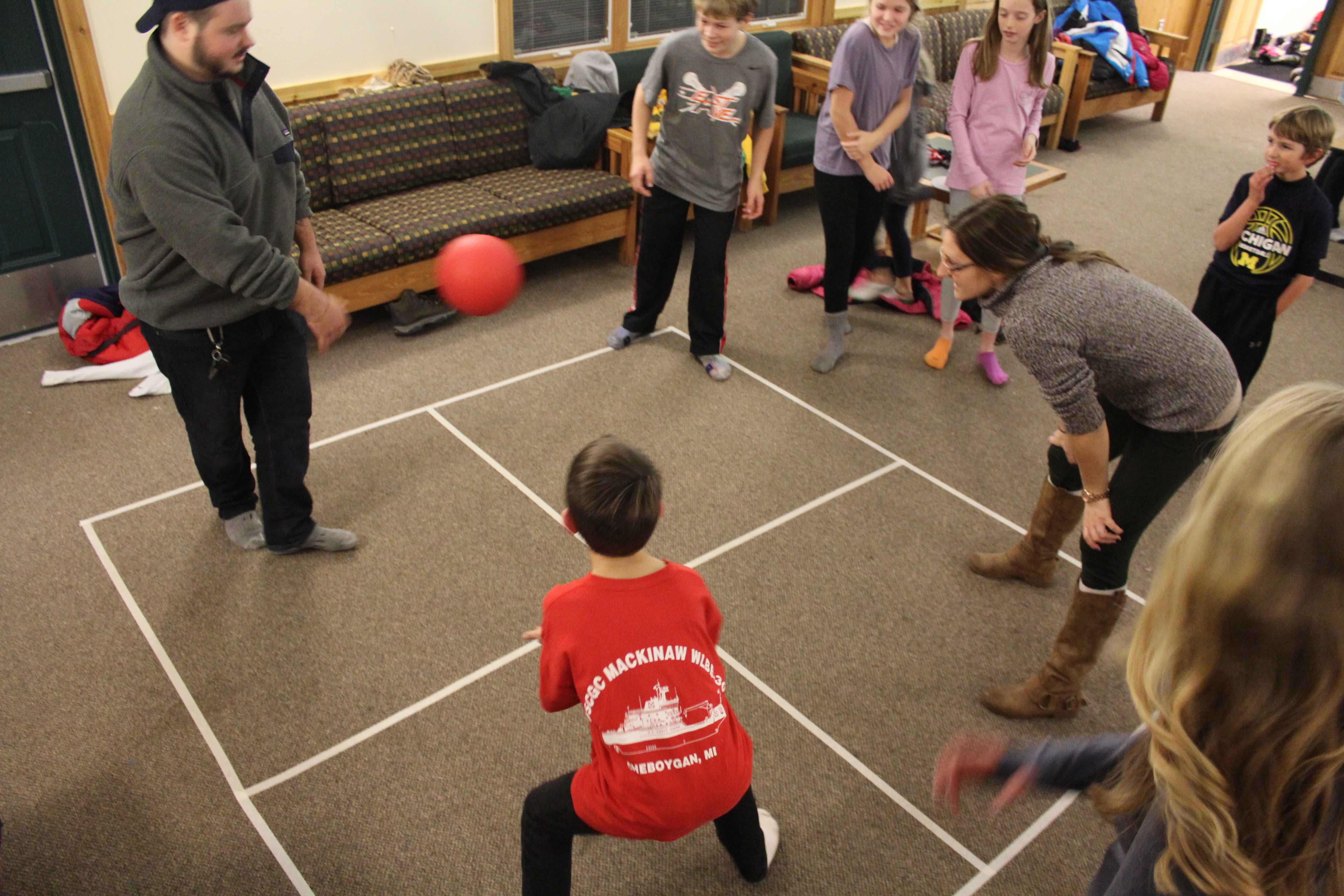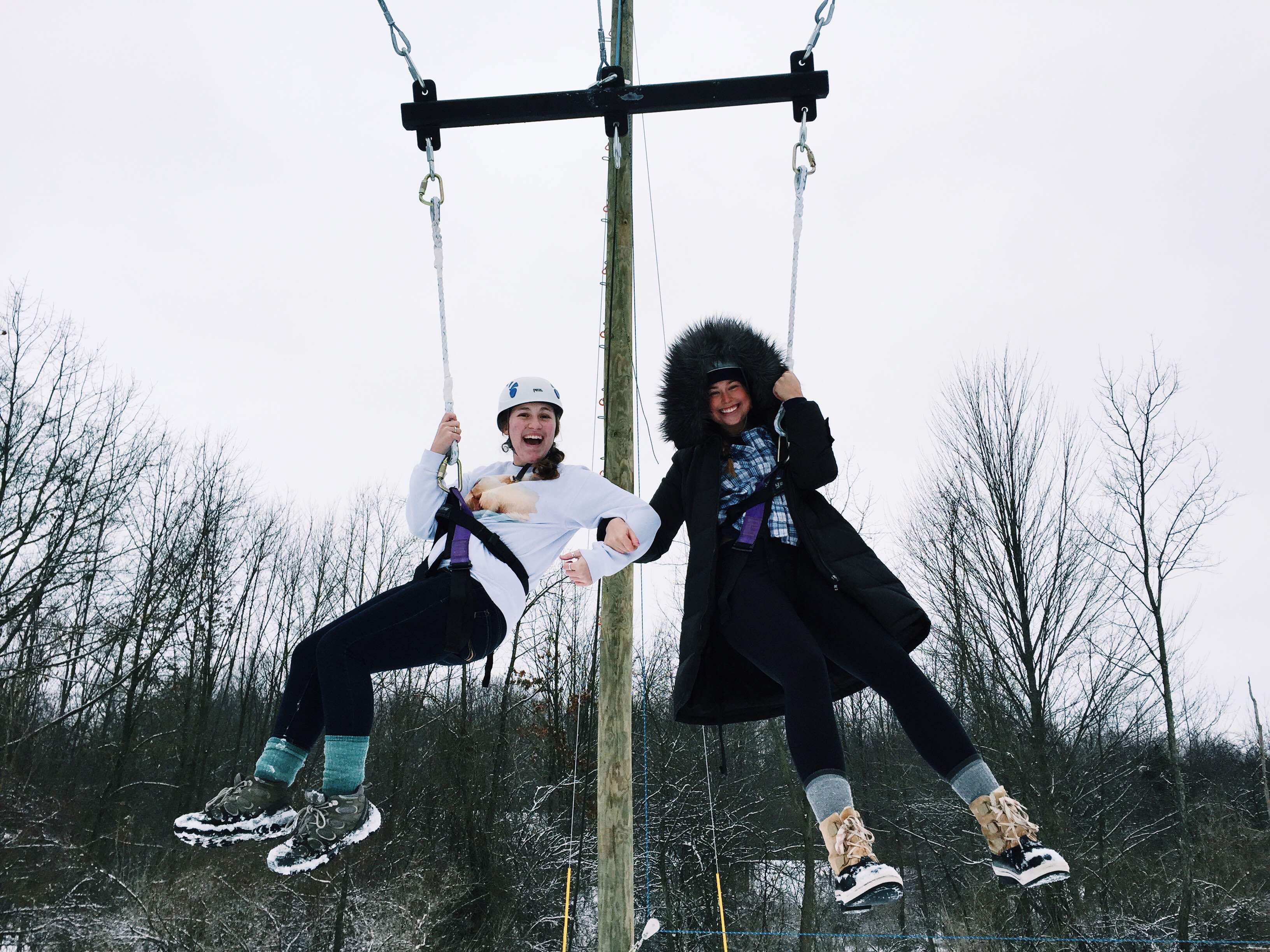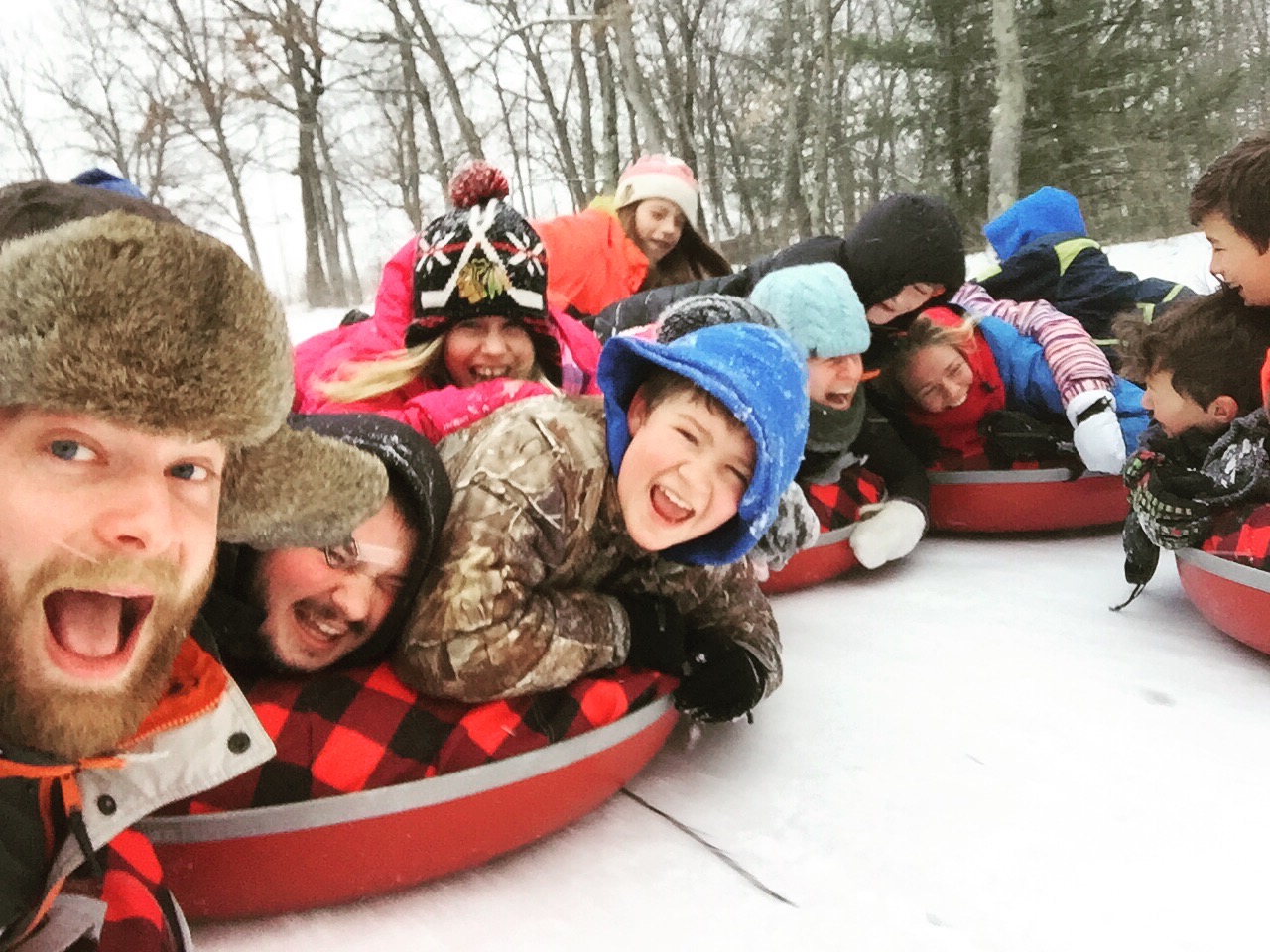 Camp Henry had the opportunity to serve almost 1,600 summer campers and over 4,300 year round guests in 2015. This lead to an epic amount of smiling faces, zany antics, life changing experiences, and many boat loads of fun. One of the most vital pieces to serving so many, is having a phenomenal staff. Without the staff, there'd be no one to love up on the campers and guests, no one to prepare the food, run the activities, share in the memories, add to the wonderful organized chaos, or plan the craziest of all camp games. Let's give our 2015 staff three cheers!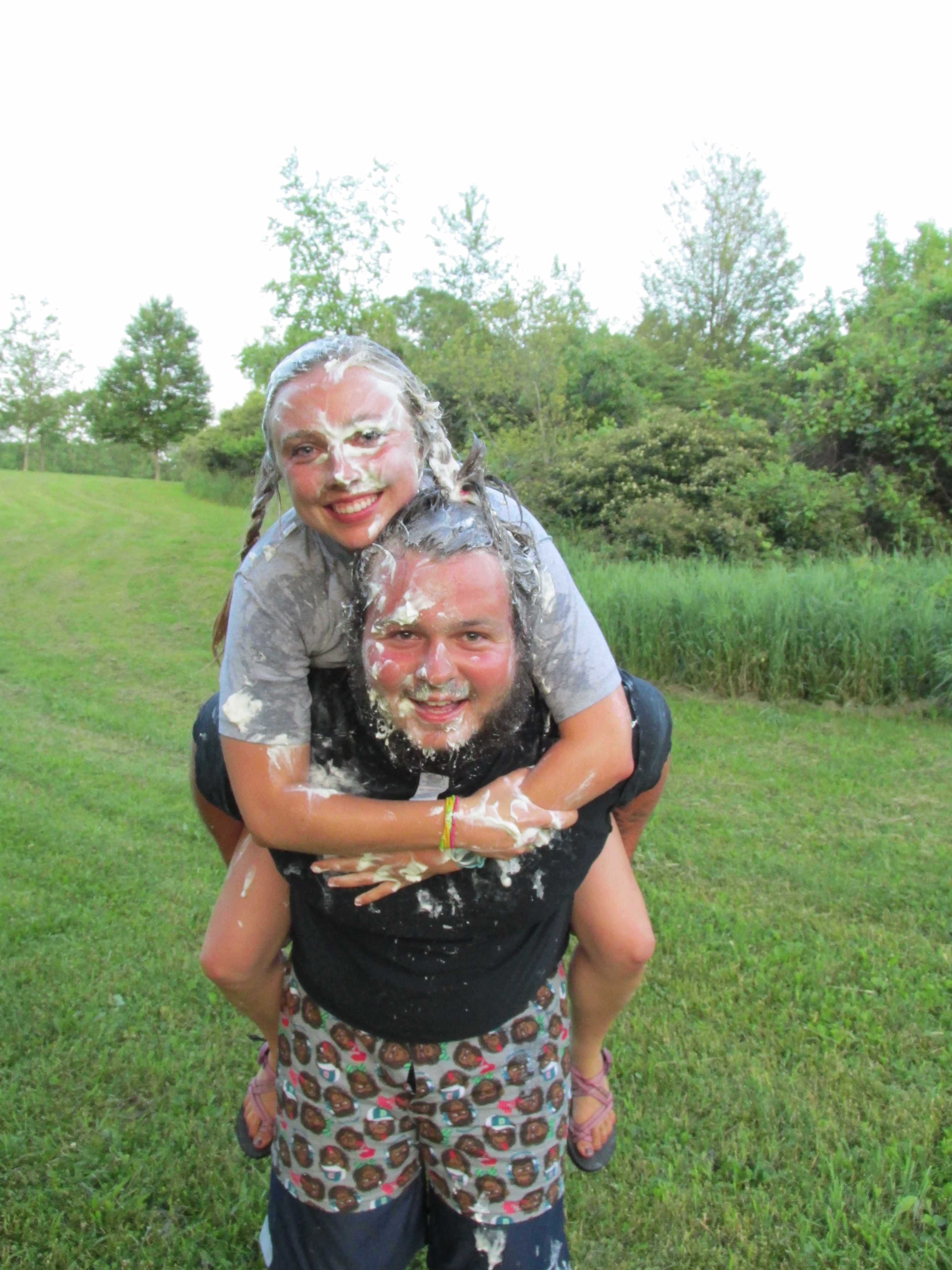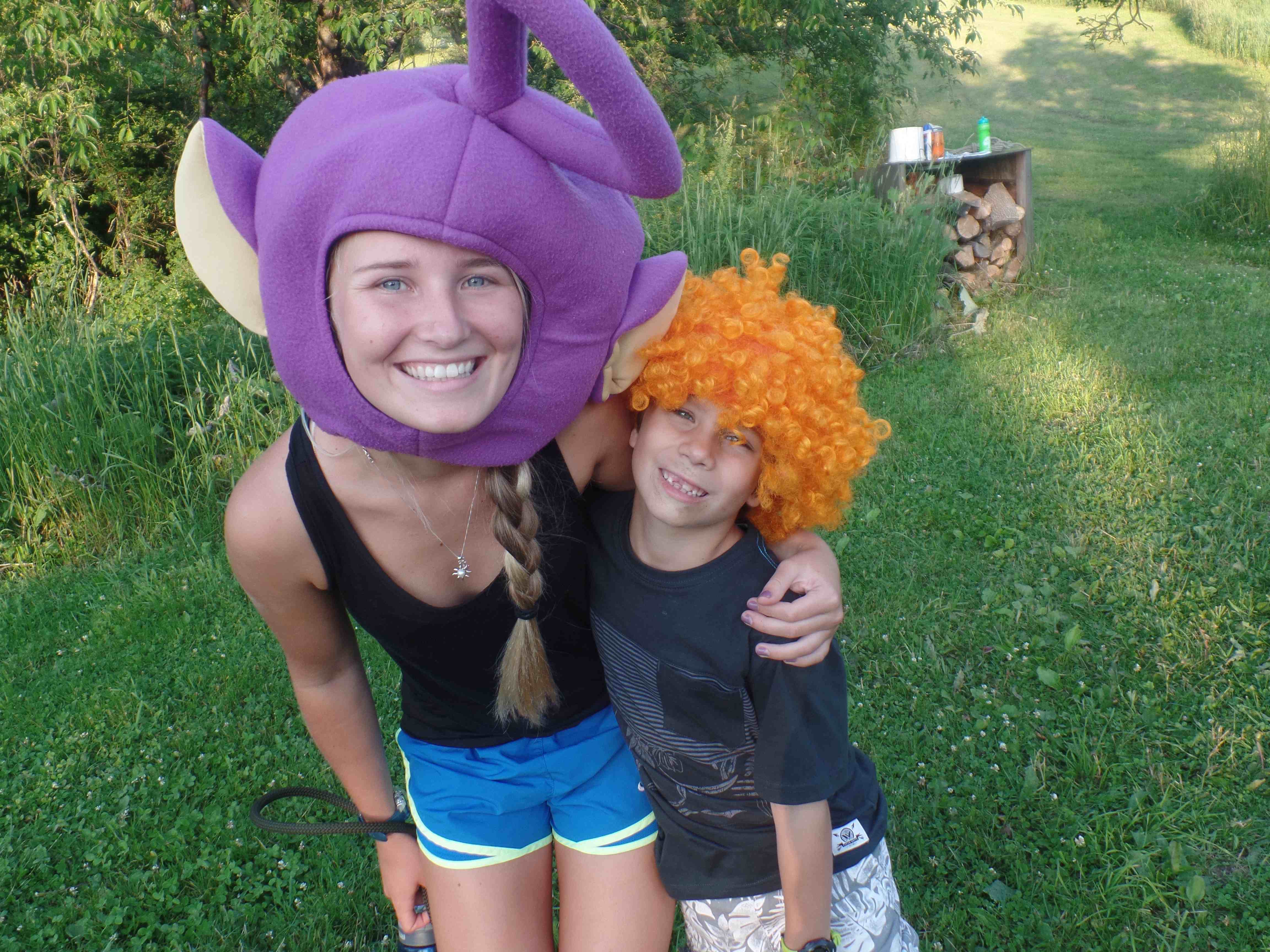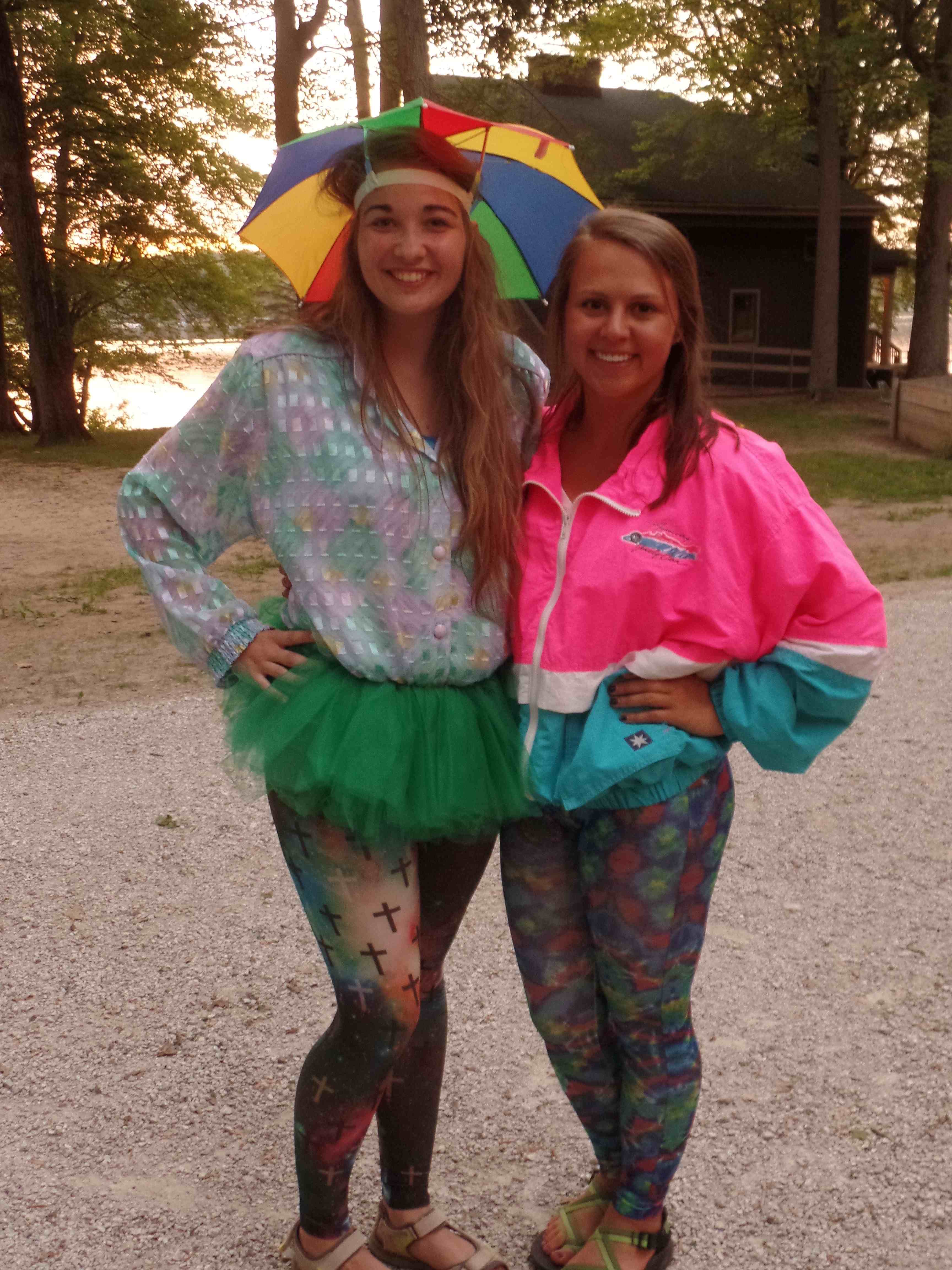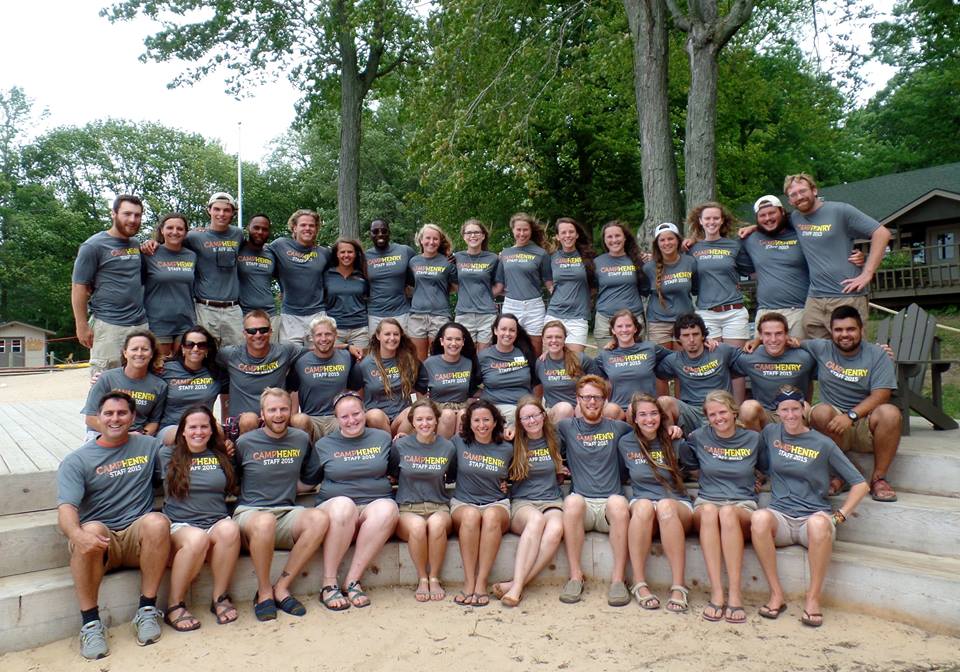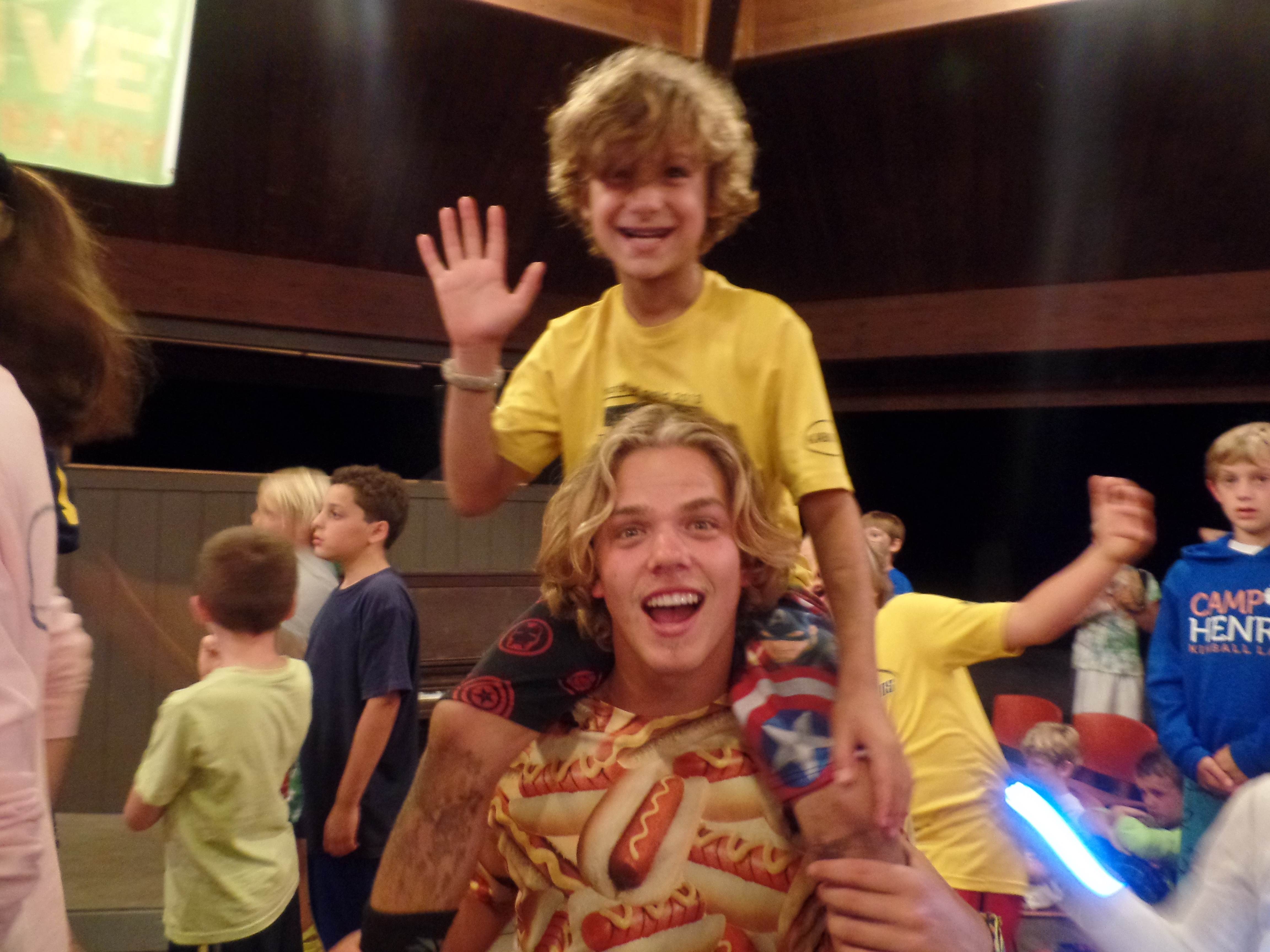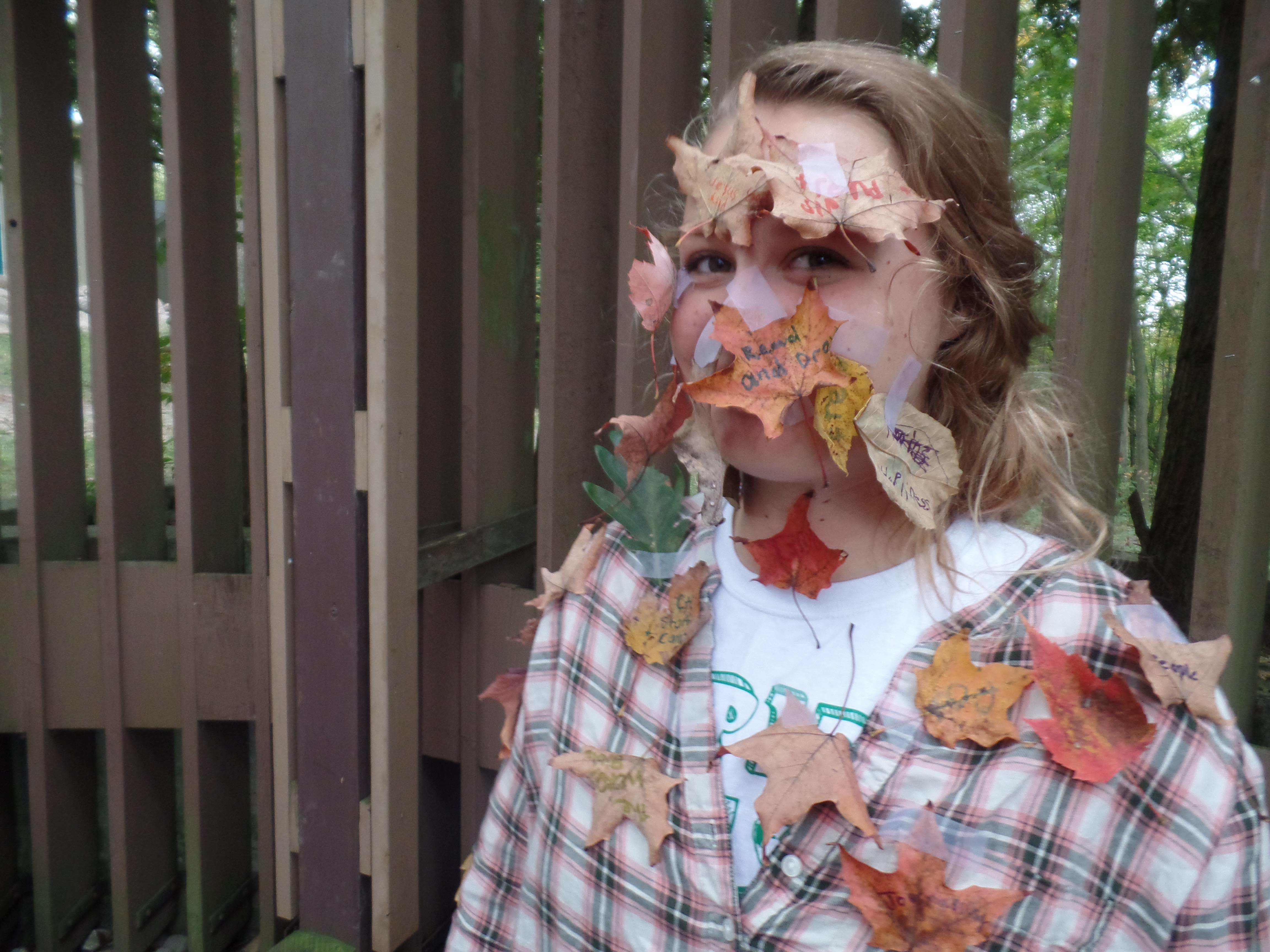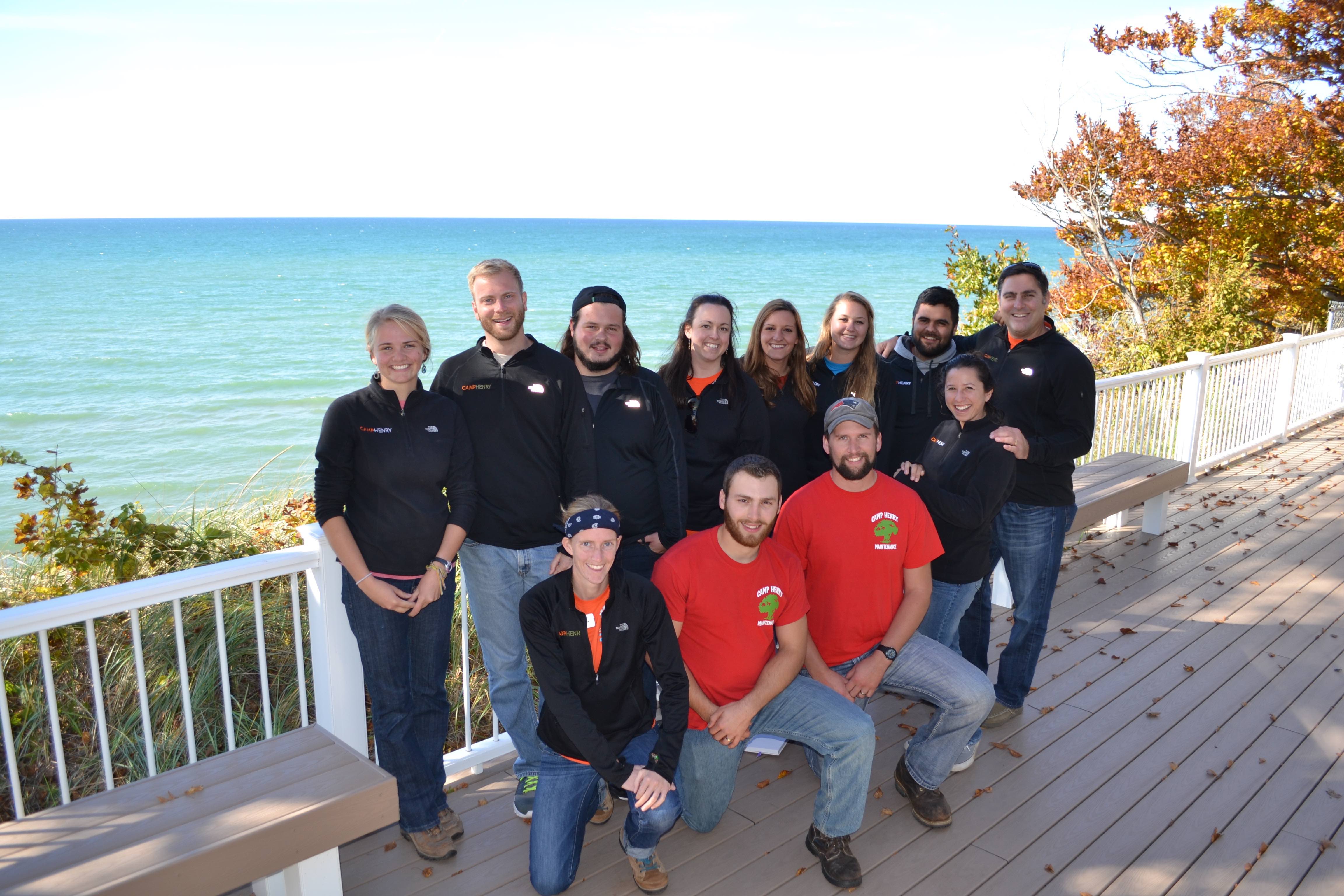 As our reflection on 2015 comes to a close, we hope you are as excited as we are for everything that happened and even more energized for what 2016 and beyond will bring, including more Lake Kimball sunsets like this one. We hope to see you all in 2016!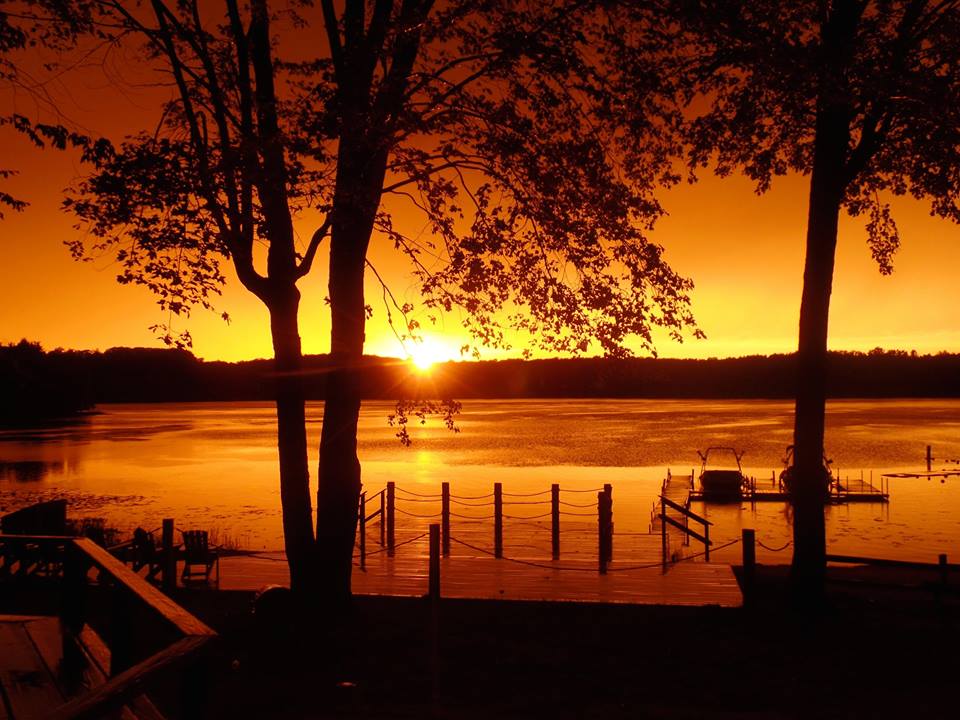 By Amy VanHaren
---
 There is a week at camp that is perhaps even more magical than all the rest.
A week when lights are hung around cabin doors and A-field games become reindeer games. When counselors fight over who gets to be one of five golden rings or the coveted partridge in a pear tree. When your cabin just might get a trip around the world or a serenade by the Boys Village Backstreet Boys.
It's a special time-warp week in the heat of summer when the animals attend chapel as part of the nativity scene, staff disappear to Tom's shed to become elves, and you get to carol cabin to cabin by candlelight (or, maybe, around the lake as part of a Flotilla).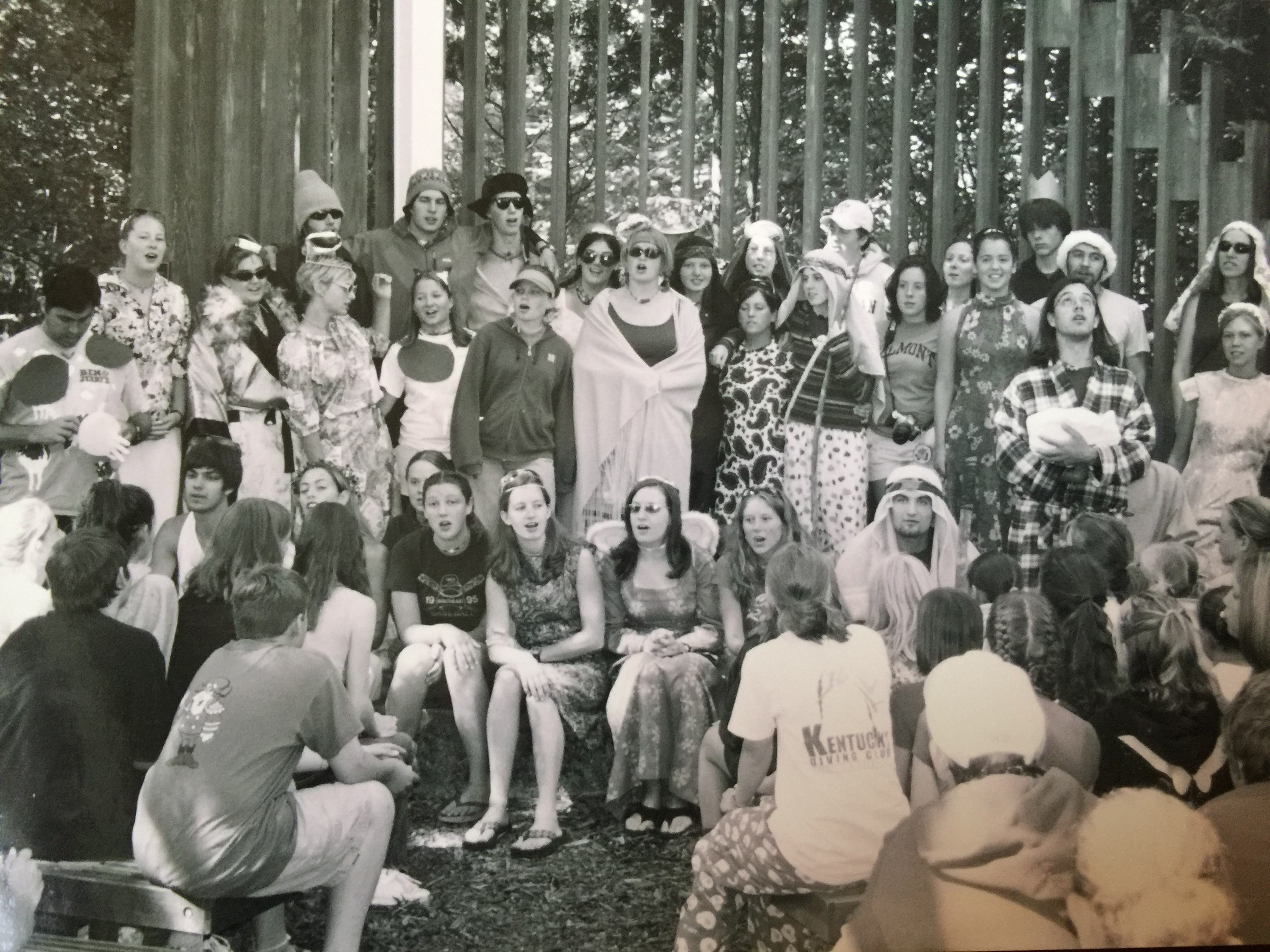 This joyful week is Christmas week, and it has always been my favorite.
I would guess it's a favorite of many, because if you really think about it, summer camp and Christmas are not all that different.
You spend the month before each arrives in a state of heightened anticipation, counting down the days. You can't sleep the night before. You want to be the first one to the tree - or check in table - on the day it arrives.
You sing some songs. You dress up a lot. You decorate (the tree or yourself). You make things for other people. You gather around a table, sit before a fire, and tell stories of mythical beings (one happens to wear a santa hat and slip down the chimney, the other, seaweed while slipping into cabins).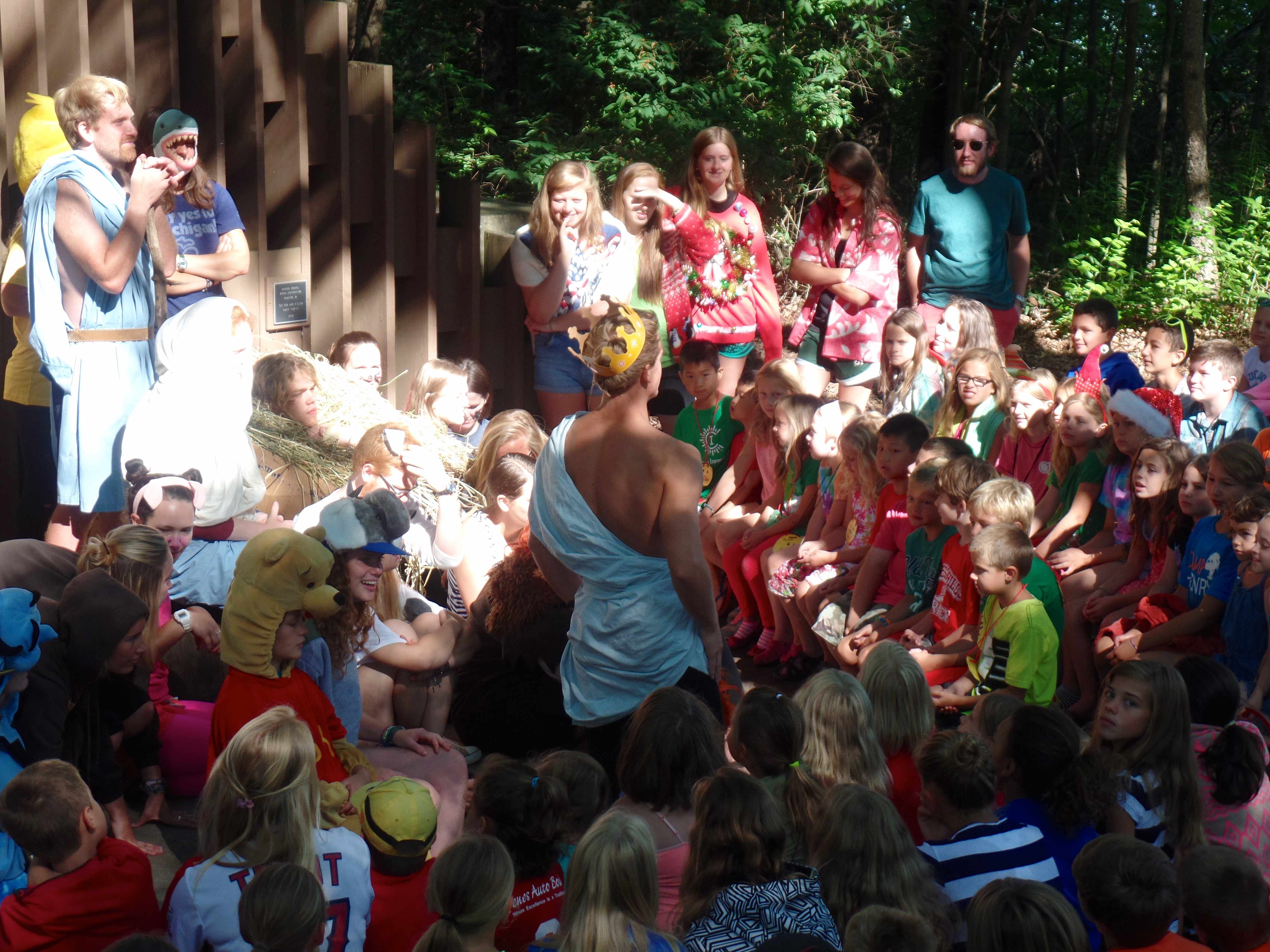 It goes way, way too quickly.
And when it's over, you feel sad, but you wake up the next day with warm memories and a full heart, already excited for next year.
Both come with much merriment and a whole lot of gifts (some you've asked for, others not so much), so in honor of both seasons, I present my top 12 Camp Gifts:
1. The Gift of Spontaneity.
You never know when you'll get picked to be a British Bulldog or what will happen during the Steeple Chase or whether or not you might have to carry someone around the table. There is structure to the days at camp but only enough so that you can rely on the rhythms, not enough to prevent creativity or adventure or teachable moments. The ability to veer wildly off course, to start a chant or throw in a new a rule in four-square, allows us to be playful and adaptable in ways the rest of the world does not.
2. The Gift of Nature.
Camp exists almost entirely outside. You move from place to place on dirt paths. You spend nights under the stars. You zip line among the trees and swim across the lake and ride horses through DeVries woods. On rainy days you slip and slide in mud. During capture the counselor you cozy up to bushes. You might even clean seaweed out of the red area if it's early in the summer. At every turn, you are exposed to all that our natural world has to offer and it shapes not only our time at camp but also our time beyond in meaningful ways.
3. The Gift of Friendship.
Bunkmate, Ottawa cabin, buddy call, Olympic team, fire toss, teen challenge, staff training. These are just seven out of 700 ways we make friends at camp. We're thrown together in unique ways and from it, we form tighter bonds with those we came with and new bonds with others we've just met. We make fast friends because we must, and lasting friends because we choose to. Whether for a week or a lifetime, camp is filled with opportunities to connect and those connections are what make the ride all that much more amazing.
4. The Gift of Self-Esteem.
This might be the biggest gift I ever received from camp: the chance to try out being me, being brave enough to really be me, and finding acceptance. We give of ourselves in spades while at camp, everything from our energy to our voices to our hearts...we give it all. And in return, camp gives us a safe environment to grow and flourish.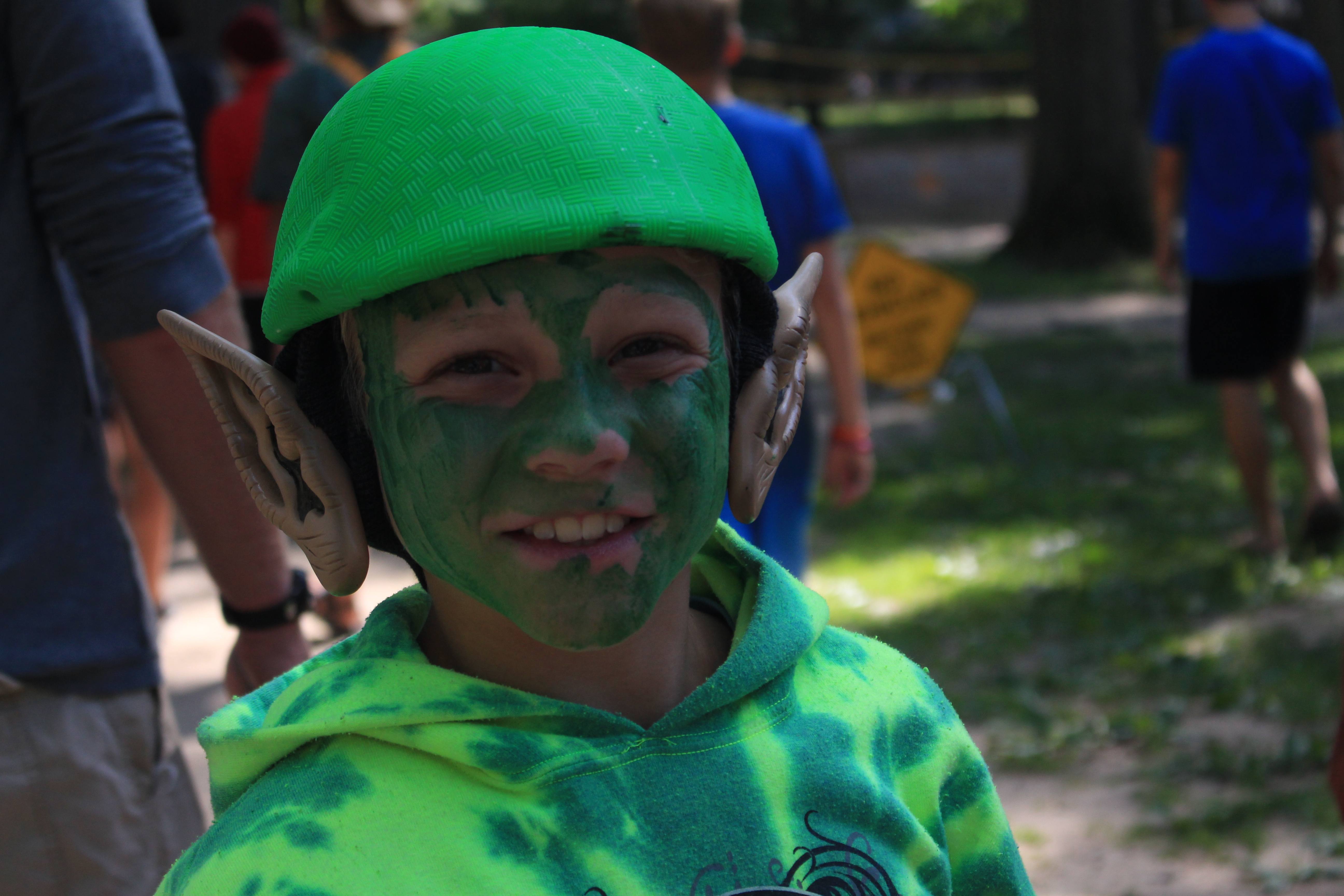 5. The Gift of Music.
Can you still hear it? Music fills the days and the nights at camp. We sing rounds in the chapel and rock out at PJ sing and look to the water during Witchy Ti Ti. We sing before meals and after. We sing at the talent show, on the deck during down time, and at every campfire. Those of us who can't sing a lick are encouraged to join in. Those who can, do so loudly and move us to tears. Some even write their own beautiful music. We sing as a form of expression, in silliness and reverence and together, as a community. The songs burrow into our souls and we take them with us. We sing the songs of camp in the backseat of the car all the way home and at our camp weddings and in the middle of the night to our babies. Somehow the camp soundtrack finds it way into the playlist of our lives.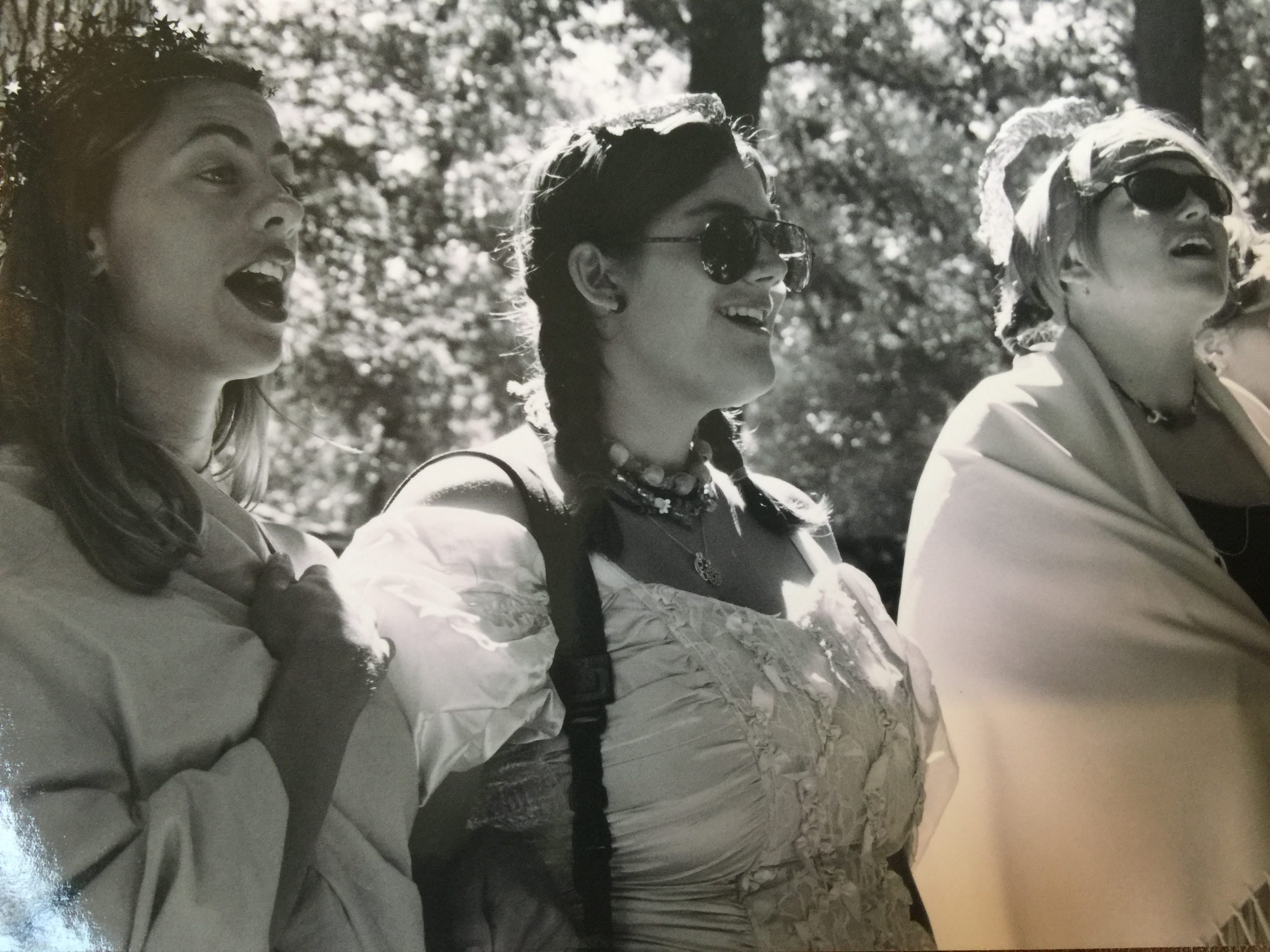 6. The Gift of Jake.
Where would we all be without a camp leader like Jeff Jacobs? (Or his wife JJ!?) Or Ron Goodyke, Steve Kadu, our favorite staff members, or any of the hundreds of people who have given their time, money, and hearts to Camp Henry year after year? Those who build and sustain camp are our treasured gifts.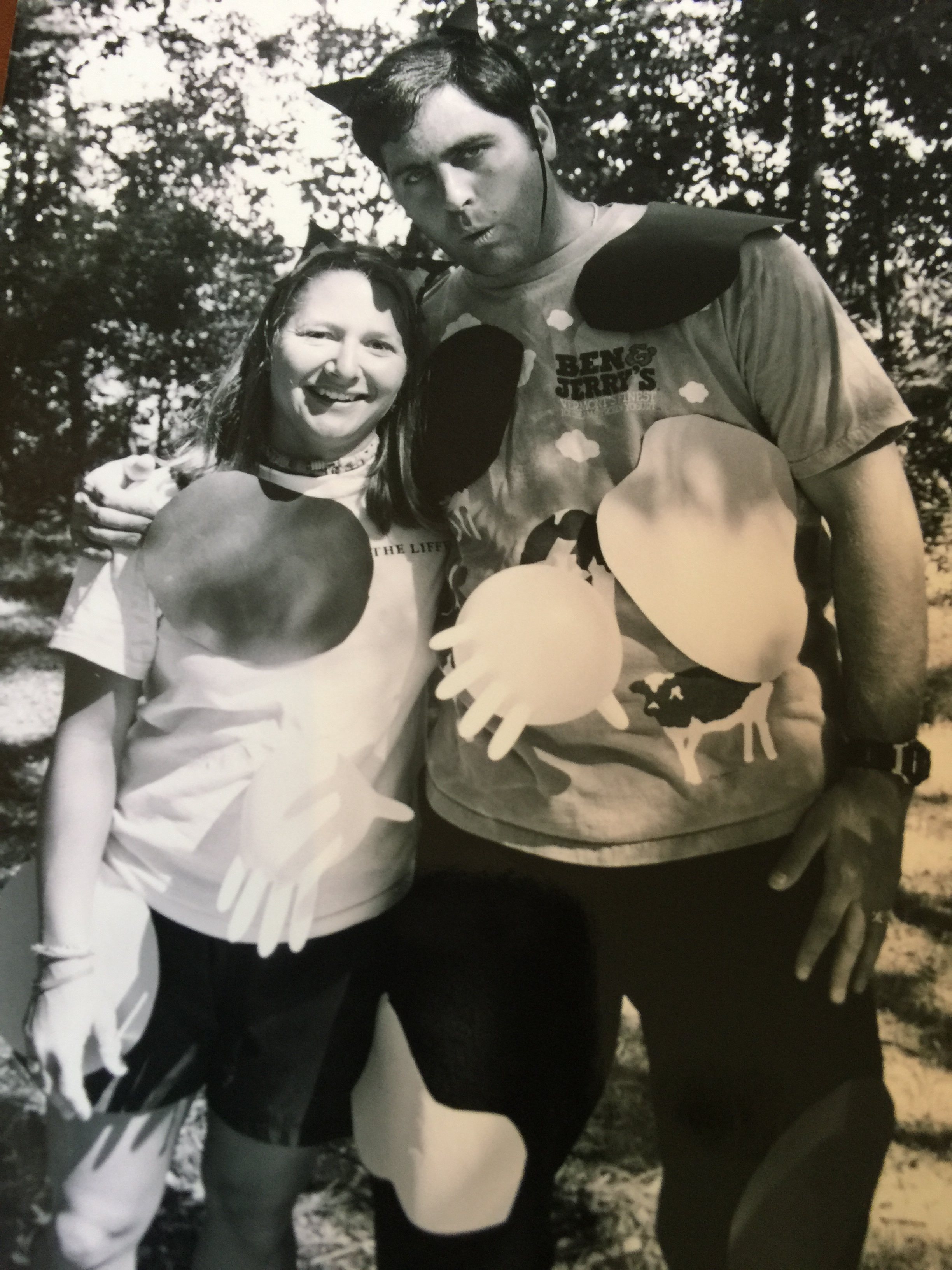 7. The Gift of Emotions.
Camp is a place of feeling. A place where everything somehow feels more real, raw, joyous, and sometimes sad. We gather on the shores and wear our hearts on our sleeves in ways we don't elsewhere. We hug actively. We laugh easily. We get fiercely competitive on the field and overly dramatic on the Idema stage. We fall in love (see #9 below). We feel every star in the night sky in our core and every relationship deep in our bones. Sometimes we sob when it's over and we frequently sleep for days to recover. There is risk in allowing yourself such emotional openness but there is even greater reward. Such feeling - learning how to feel, feeling our way forward, putting our feelings out there - is crucial in life and camp gives us a place to hone our skills.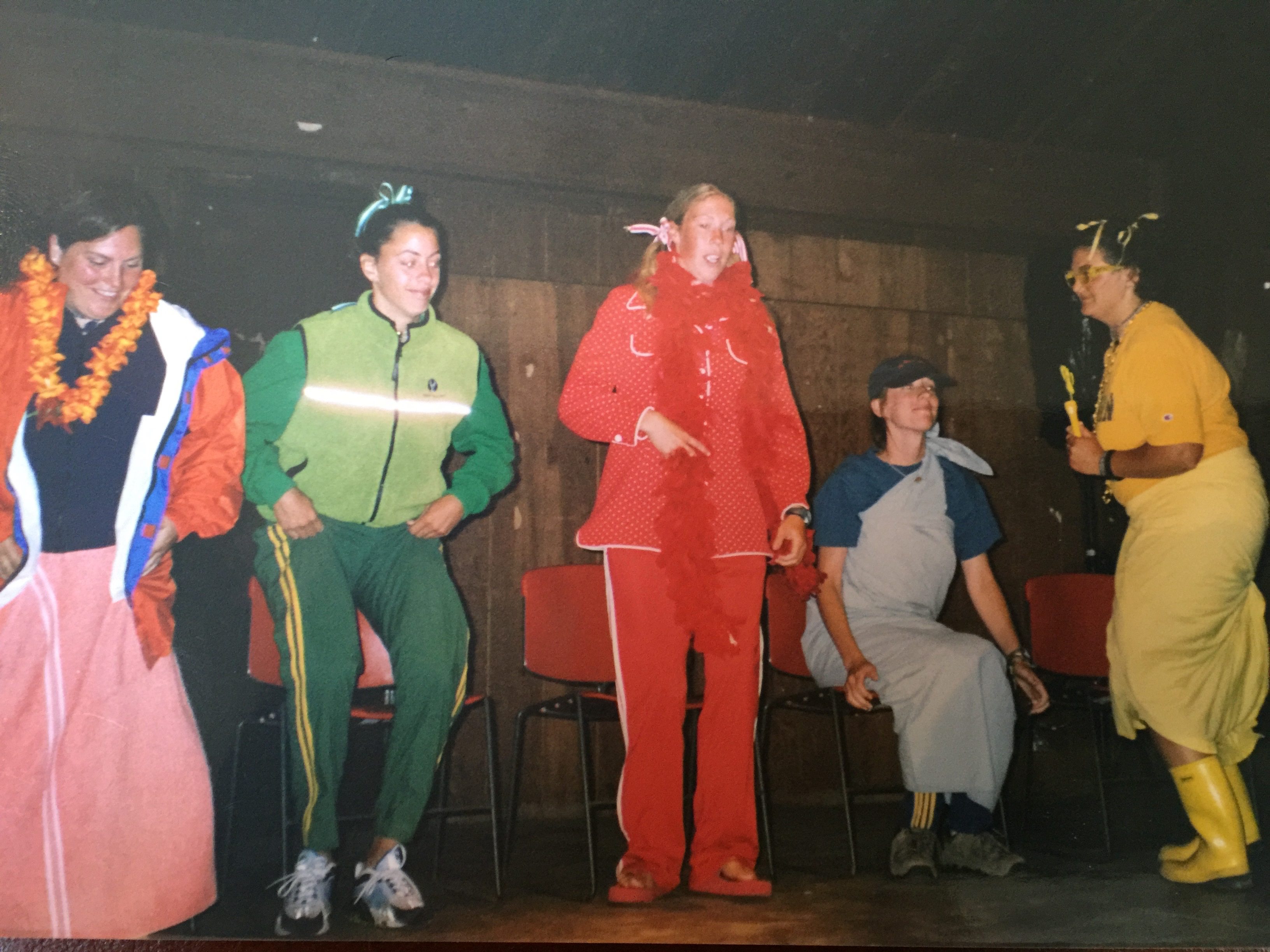 8. The Gift of Rest Period.
Period. We may fight it but what relief it is to pause and restore. How important to all the other gifts. (I'm talking to you future campers, embrace it!)
9. The Gift of Crushes.
The boy in your brother cabin. The waterfront director with the whistle. The girls counselor you hope you're paired with. (I'm sure your own are coming to mind at this very moment.) Camp is a place for crushes, and I mean more than just romantic. It's filled with friend crushes and crushes on athletic ability and crushes on someone else's amazing costume. We crush on counselors because they are role models who show us fearlessness and vibrancy, and other campers because they share our love of books or share nothing at all. It's a place where we learn to look up to people and to really look at people. Camp crushes give us hope.
10. Gift of shared experiences.
The real magic of camp might just lie in the fact that we've all been there. We've experienced it together. We have stood at the flagpole and collectively made someone eat from the gut bucket. We have checked in and bunked up. We've become women and warriors. We've gone through camp together, so we remain together. We're all Camp Henry people and better off for it.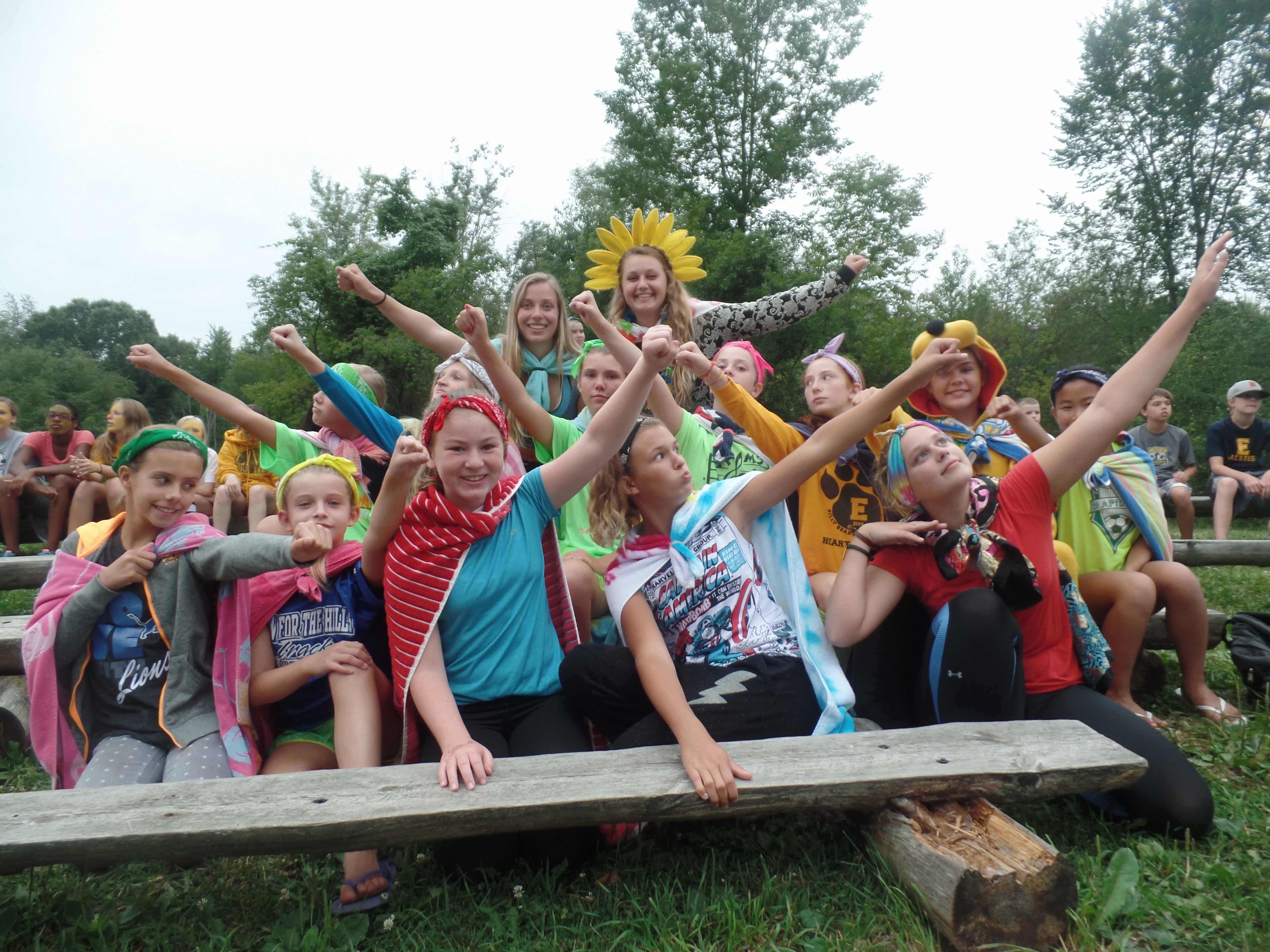 11. The Regift.
Camp is not so different from the Giving Tree. It shakes with joy when we're around and gives just what we need, at every age we need it: a place to play, love, adventure, plant roots, and sit in peace. Camp gives back and it does so over and over again, when we're physically present and even still when we've grown up and moved away.
12. The Gift of Immortality.
Because we're all going to live forever on the shores of Lake Kimball.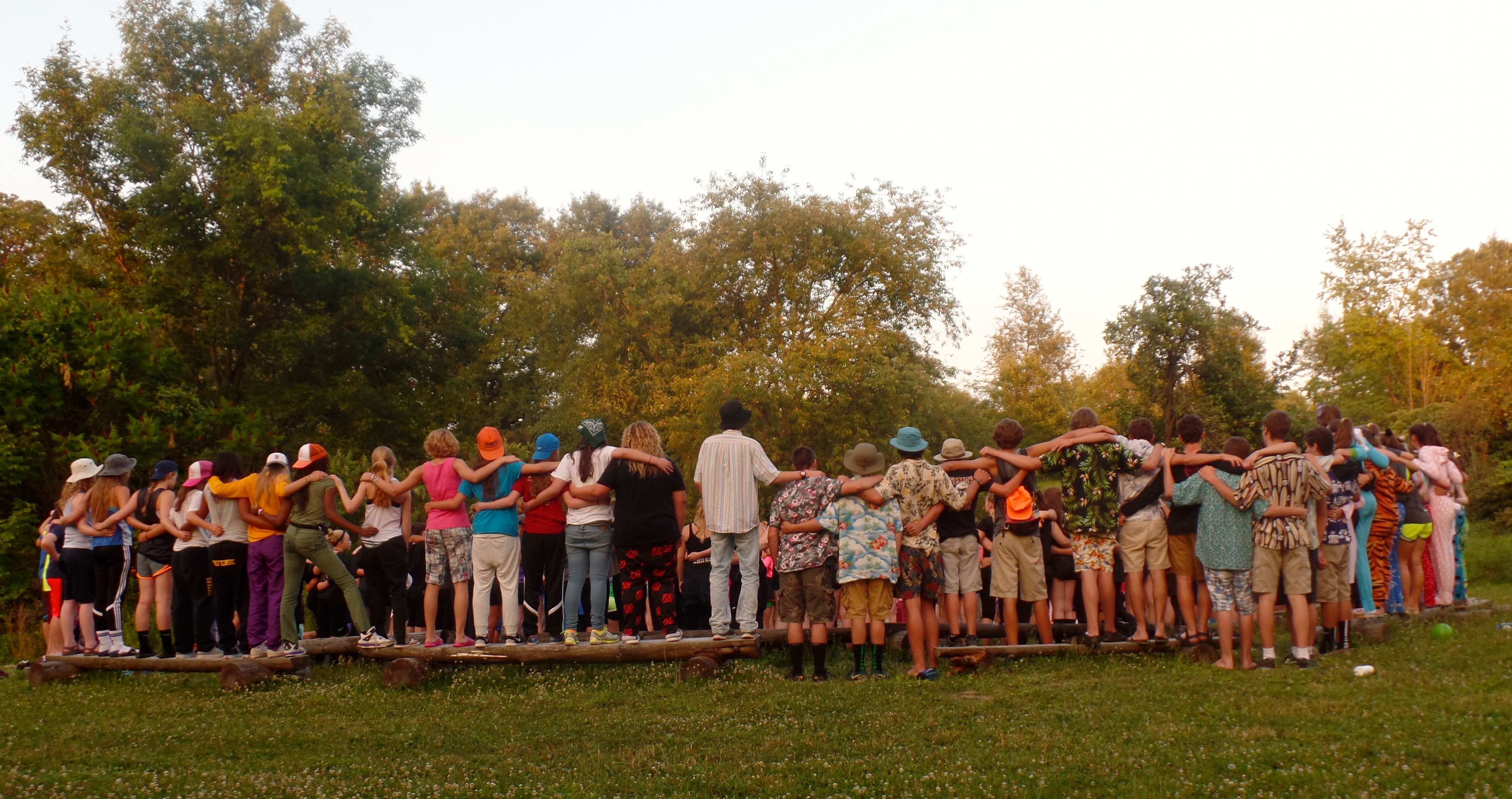 As time goes on, I think back on the multitude of gifts Camp Henry has bestowed (these twelve and so many more) and I feel compelled to also give back.
I dole out gifts in many ways. I like more camp photos on Instagram. I reach out to camp friends more frequently. I can't wait to send my kids to camp. And I support camp scholarships and initiatives like the improved dining hall because everyone deserves the gift of camp. Everyone deserves to sit squashed together on a bench, elbow to elbow, eating Helen's food, having the time of their lives and awaiting the next laking.
Here's to Christmas at camp and to camp at Christmas. I hope you look fondly on your camp gifts and have a very merry season!
- Amy
---
About the Author:
Amy is the owner of VanHaren Creative, a social media marketing company. Her first visit to Camp Henry was for mini-camp at age 7. She stayed in the Ottawa cabin and had so much fun she came back for an entire week that summer and kept coming back every year until she turned 17 when she went on work as Camp Henry staffer for 10 summers. Stay tuned for more posts from Amy and keep up with her on Facebook and Instagram.
Amy VanHaren is a regular alumni blog poster for Camp Henry. To see her previous posts, click here.