As summer is rolling right along, we've asked a few campers to write about their favorite parts and experiences at Camp Henry to share with all of you. Here is what Erin has to share about her experiences at Camp Henry and in Waterskiing and Wakeboarding Camp.
I've been going to Camp Henry for 6 years now and it has always been one of my favorite places to go in the summer. You get to try so many new things and meet so many great people. Everyday, you do some activities with your cabin and some with your brother cabin. You also get to choose some activities to do four mornings a week with anyone else in camp.
However, there are alternatives to the regular morning activities. For example, the past two years I have done water skiing and wakeboarding camp. I've gotten into wakeboarding and Camp Henry has an awesome program for people who like wakeboarding, water skiing, tubing, etc. that you get to do during the morning activities. It's so much fun and you get to learn new tricks, or if you've never done wakeboarding or water skiing before then you can learn how to.
Every night at Camp Henry you close off with some all camp games or campfires, which are always so much fun and I look forward to them everyday. Camp Henry is a great place to spend part of my summer and I will be going for as long as I can.
Erin Overholt is 15 years old and this summer was her 6th time at Camp Henry. She has loved going every time. Erin will be a sophomore at Forest Hills Northern High School. She wakeboards and snowboards and loves to play sports like basketball, soccer, cross country and crew. Erin also has a younger sister named Emily who also attends Camp Henry every summer.
As summer is rolling right along, we've asked a few campers to write about their favorite parts and experiences at Camp Henry to share with all of you. Here is what Quinn Kirby, a long time senior camper, has to say about her time at camp.
Ever since I started coming to camp six years ago, it has always been a place of complete and utter acceptance and support. Chapel is a feel-good experience every day, and the messages that flow so freely through the staff's skits are uplifting to anyone who hears them.
It isn't the sense of belonging that brings me back year after year, although that alone would most definitely keep me coming back. It's the camaraderie, the bonding with your cabin and the complete overflow of activities that makes camp seem more like an amusement park rather than just 200-acres of land.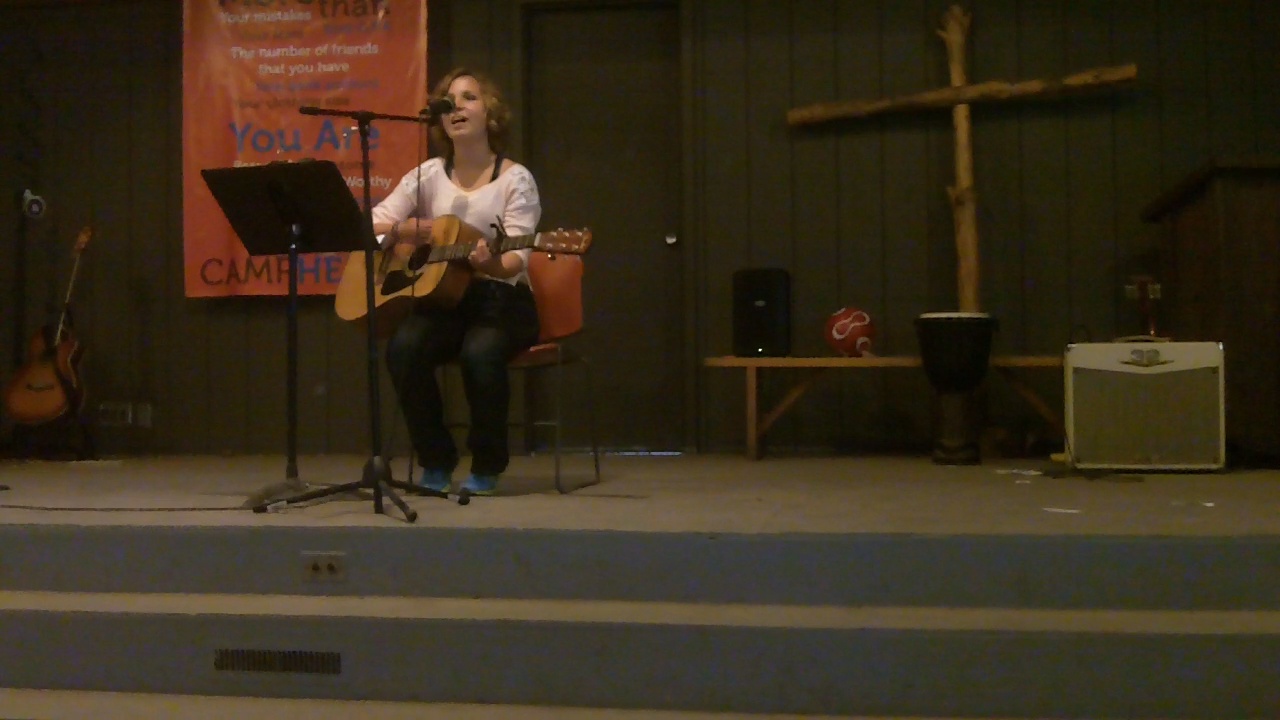 Take, for example, my personal favorite choice of a morning activity-rock camp. Rock camp is not, in fact, an intense, research-filled, daily expedition for quartz, petosky and other stones and minerals, but a fifty minute section of the day cut out completely for music. You never know what you're going to get each week. You could sing a barrage of Beatles songs, worship songs that make you feel like dancing, or secular songs that never fail to get everyone on their feet.
That said, at the end of the week, the camp enjoys a talent show where anyone can perform. This has become a personal tradition for me to write a song and sing along with my guitar. The support by the camp by the time I'm off stage is one of the happiest things I've ever felt.
Camp has taught me to love myself and to stand up for my beliefs, even if I'm the only one standing.
Quinn Kirby