This essay comes from long time camper, Raven Lucas. Raven started coming to camp years ago via recommendation of her cousin. She fell so in love with the sanctuary of acceptance, optimism, and love camp provides that she has been back every year since. Here is a little of what camp means to Raven:
Ode to Camp
 As I walk into camp, being immediately greeted by many warm, welcoming, familiar faces; I pick up my pace. The words of the camp song repeat in my thoughts. I take in my surroundings with full adoration for the beauty they hold. I feel the hugs of well missed people and venture to find the senior cabin- my cabin- Kiowa. Instantly, memories of birds singing harmonically throughout the trees are brought to life. The shouts of joy rumbling the tables in the dining hall, while the counselors watched with animated eyes, rush through me like a gust of wind, wrapping around me with an aura of genuine love and affection.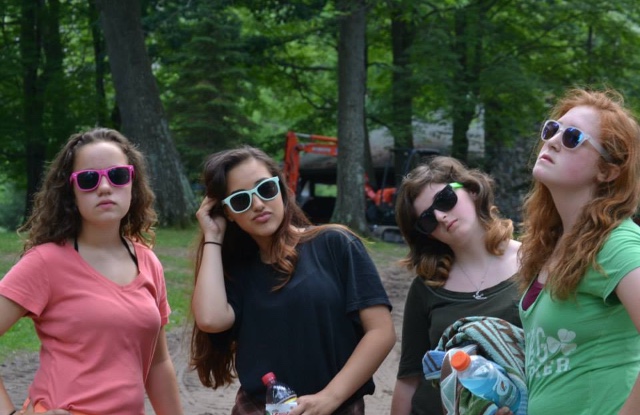 I smile, seeing the faces of new campers bunking in the youngest cabins, eagerness manifested in their expression as they long to acquire the knowledge and feeling of joy that camp life bestows upon you. I hear the usual "hip-hip" or "heey campers!" from Jake the director, and  know the true magic is about to happen. He gets that twinkle in his eye and a small mischievous smile as campers respond to his every chant and wish, then it's off to the races.  I get dressed in whatever crazy gear he tells us to wear and quickly find myself caught up in a crazy game of strategy outside.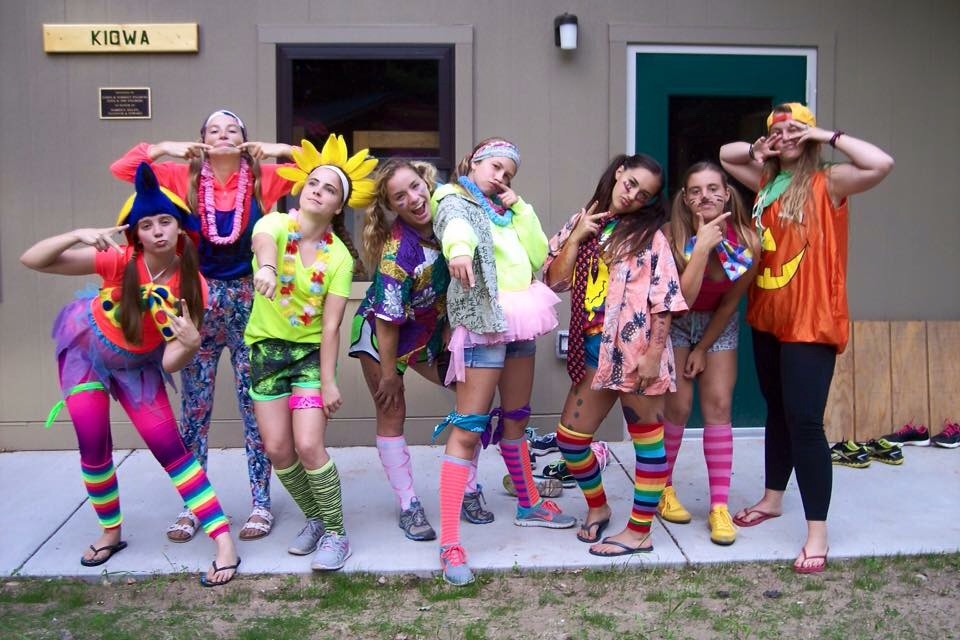 The wind whipping through my hair, and the sounds of laughter and shrieks fill the air and my legs run until they cry sore. I have paint in my hair and mud burning into my skin, coloring me darker than I am. Throughout the next hours I attend chapel, group activities, and create a bond with people from all across the world. I share stories of my life and opinions and they do, too; debates of silly topics or deep meaningful emotion. The nights consist of vespers on the floor, our bodies held close together in a circle as we voice our thoughts and pray hand in hand. In no time at all, camp comes to a close.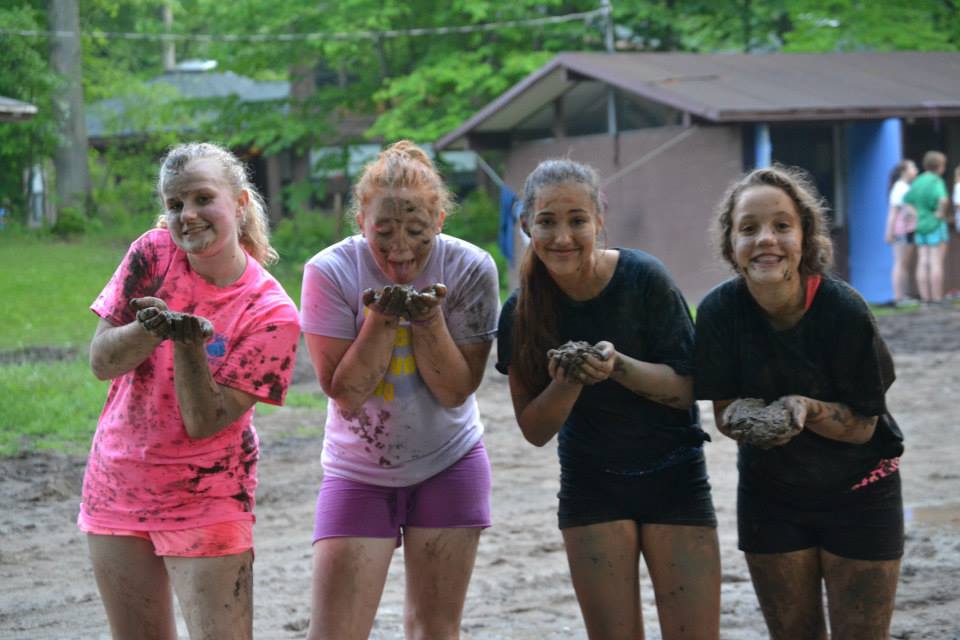 The scenery kisses me goodbye and I exhale on my bed as I long for camp to start all over again. Camp has taught me so many intricately beautiful lessons of life and how to love oneself and others. The words of the speakers and songs we go over in chapel move me like a weak tree swaying in a strong, soothing breeze. I taste the sweet flavor of new experiences and feel the wisdom grow through me as I strive to understand all that camp is and does. Camp makes me a better person, it teaches me valuable lessons that I wish everyone could know and cherish in their thoughts forever.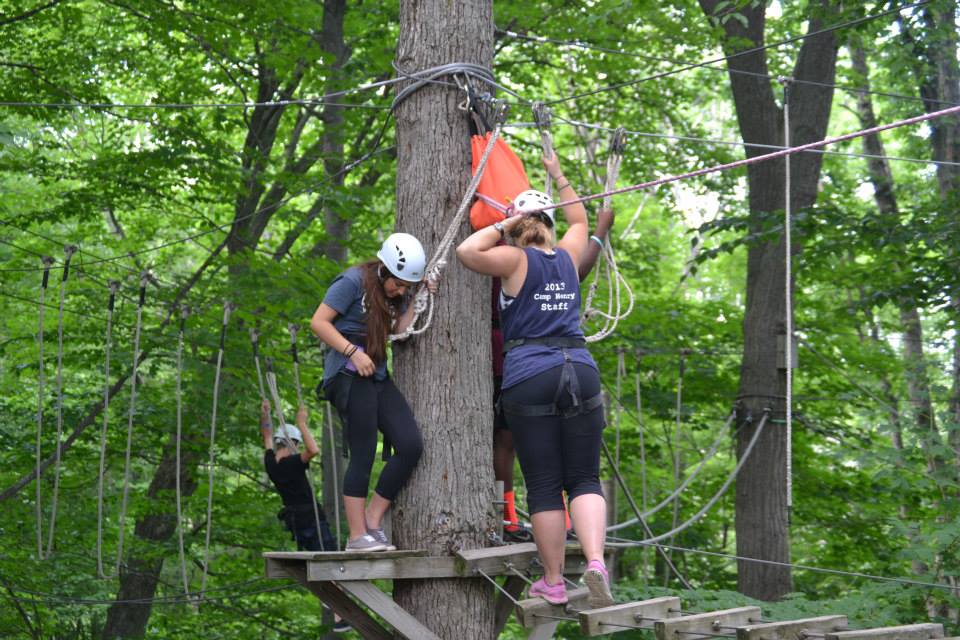 Surrounded by beautiful people with beautiful outlooks on life, camp was and is a place where I find pure joy and inner peace. It is a place where I can truly be myself without worrying about judgement or not fitting in. I know that there I am loved and cared about on a level that normal reality just doesn't offer me. I am always eager to attend and never ready to leave. It is my home, they are my family, and I'll never forget my sweet summer sanctuary.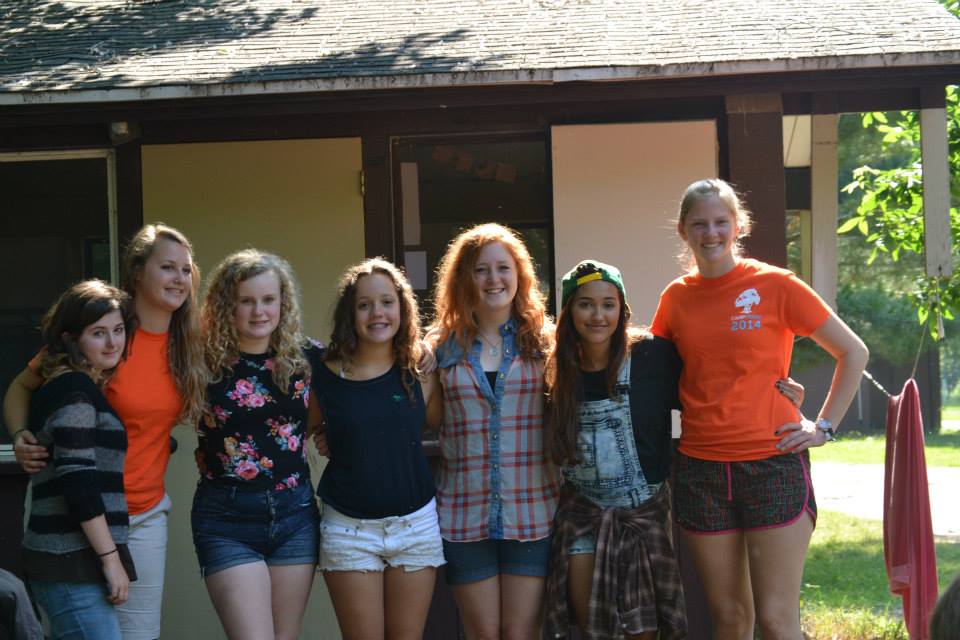 The Camp Henry staff has been putting a lot of time, energy, and thought into creating a theme that could continue to reflect on last summer's theme- You Are More. We wanted a tangible idea in which every camper could easily relate to for the rest of their days. With that, we find this summer's theme a continuance of instilling confidence, strength, and identity into every camper's hearts.
With that being said, we are very excited to introduce to you Camp Henry's theme for summer 2015 (drumroll please...)-
"THRIVE!"
The dictionary defines Thrive as an action to prosper, to be successful or grow and develop vigorously.
With this, there are many different ways to see something thrive. For example, when you think of a tree that is thriving, you might picture strong roots and branches that are simply flourishing with green leaves and bearing fruit. Or you might imagine a store that is thriving with all of its foot traffic through the doors, expanding locations and growing in revenue. The more I think about it, the more I want to see this word define the way I live my life.
Too often are we seeing ourselves living in the past or looking ahead for what's to come and not being fully present with what's happening right in front of us! We are so dialed in to this 'survival mode' of just 'getting through' a situation or experience in life instead of enjoying and thriving in it. We often find ourselves thinking:
If I can just get to this weekend...
If I can just get to summer vacation...
If I can just finish this school project...
If I can just get to graduation...
We get so caught up in the "if I can only get through THIS, then I can get to THAT."
I then ask myself, how many moments and opportunities in between are we missing out on with having this mindset? It all becomes an exhausting cycle that is not very fulfilling.
During this summer, we want to encourage all campers and guests to not only discover their true selves and love the skin they're in by digging into God's word; but also think about how we can extend those experiences past camp and thrive in everything we do! We were not meant to struggle to make it through the week, the day, or the next hour. We were not meant to be held back by anxiety, worry, and fear; we are meant to live out the life we have and live it abundantly by knowing God and making Him known!
 It is easy to identify something that is thriving and we hope that after your time spent at camp, you will see yourself thriving and not just surviving.