Mama Munch wraps up the 2013 Rooted theme by taking a look back at the impression Camp Henry has made on her life during her time here. Her wisdom and insight will be greatly missed.
"Last month I moved to Grand Rapids. It has been a time of transition for me as I've left my position at Camp Henry to head to seminary in January. It is with a heavy heart that I left a place I love so much and will miss each day. I am so thankful for God's little reminders - especially in this time of change. The other day I unpacked a box that contained many camp memories. Among them were some notes I had from a chapel I led this past summer entitled "Advice From A Tree." It could not have come at a more perfect time, and as we all transition into the last month of the year, I wanted to share the message again and ask us to always remember our roots.
A tree gives us the following advice:
1. Stand tall and proud.
2. Go out on a limb.
3. Remember your roots.
4. Drink Plenty of water.
5. Be content with your natural beauty.
6. Enjoy the view.
Camp Henry will always be a place that means a lot to me because of the many ways it has enabled me to follow the tree's advice. It has given me the confidence to stand tall in what I believe. It has encouraged me to take risks and be vulnerable. It has reminded me of the importance of community and to stay rooted in God's love. It has reminded me that I need to nourish myself with truth. It has challenged me to accept myself for who I am. And of course, it has made me appreciate God's creation.
Perhaps the thing I appreciate most, is that Camp Henry isn't just a wonderful place. It is something that I can carry with me in my heart always, wherever I go. The lessons I have learned and the ways God grew me during my time at camp don't end with a summer or a season or a job. And my challenge for all of you is to take another look at that tree today. What lessons of from camp do you need to be reminded of? Are you living out the version of yourself you love most? Are you pursuing God as much as He is pursuing you? Are you staying connected to the Camp community?
Stay rooted, my friends."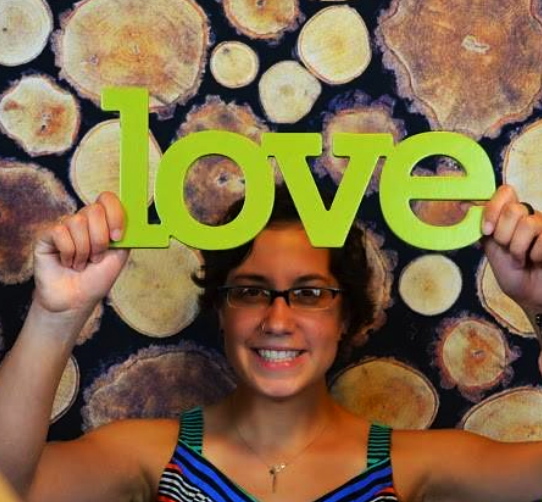 Ashleigh "Mama" Munch, Program Director 2011-2013