By: David Simpson, Ph.D.
I still remember the day in May when we met with Jake Jacobs from Camp Henry. Our students had previously attended a day camp; however, having experienced an overnight camp in a previous school district, our team was intrigued about what Camp Henry could do for our students. Shortly after the meeting, we decided to ask our 6th grade teaching staff if they were interested in going to Camp Henry for a 3 day/2 night camp experience. It was a resounding YES! From that point on, things moved at a lightning pace! Our camp experience was scheduled for the following October and we had so much to do. Looking back, I still can't believe we pulled it off in going to camp for the first time in such a short time frame!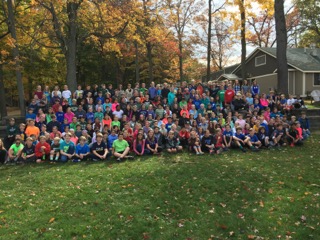 "Do not follow where the path may lead. Go instead where there is no path and leave a trail." – Ralph Waldo Emerson
Central Woodlands had never gone to an overnight camp before. However, the culture of our school is reflected in the preceding quote from Emerson. We are not satisfied in simply taking the road that we have always been taken; we want to discover new trails of experiences! At CW, our focus has been on supporting the development of Deeper Learning within our students. We saw Camp Henry as a vehicle to help our students develop these competencies.
The six Deeper Learning Competencies are:
MASTER ACADEMIC CONTENT
WORK COLLABORATIVELY
THINK CRITICALLY & SOLVE COMPLEX PROBLEMS
COMMUNICATE EFFECTIVELY
LEARN HOW TO LEARN
DEVELOP ACADEMIC MINDSET
Knowing at CW we work hard at developing deeper learning in students, Camp Henry was the PERFECT opportunity to support our goal to support the six Deeper Learning Competencies! The following are some proficiency indicators of the Deeper Learning Competencies.
• Adjust and try something different when my approach is not working
• Work productively with others toward shared goals, doing my part in a timely manner
• Offer respectful, specific, and helpful feedback to others
• Put effort into my work and persist despite difficulties
• Use reflection on my work to learn and grow
Collaboration and the ability to work with others are so important to us at CW. Camp Henry provided the perfect kick-off for our 6th grade students. They were able to spend 3 days immersed in experiences that helped them develop closer bonds with their classmates, foster collaboration, and help them develop perseverance in facing obstacles!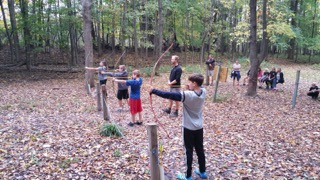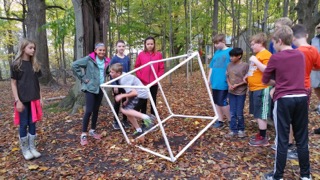 We were nervous in that this past fall was our first time taking our students to an overnight camp. We couldn't have been more pleased with the staff and experience our students had while at Camp Henry. They were pushed to work with each other, problem solve and most importantly…have fun!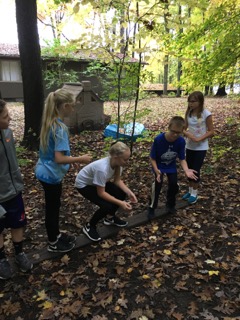 As a result of Camp Henry, I have noticed a big difference with the culture and leadership of our 6th grade class. Their time spent at camp helped to create bonds that have lasted the entire school year and provided so much positive leadership to our school. I see students collaborating in class and depending on each other…just like they had to at Camp Henry. I see students preserving through challenges…just like they did at Camp Henry. I see students displaying empathy towards one another…just like they did at Camp Henry.
My lasting memory from our Camp Henry experience continues to be from the Giant Swing experience. One of our students supported her classmates by being part of the "pull team." However, she was adamant from the start that she was not going to have any part in trying the swing! It was "just too scary!" The Giant Swing was definitely out of her comfort zone! Through the encouragement of her classmates and the staff at Camp Henry, I could see her body language start to shift from someone who had decided to not try, to someone who was starting to think about giving the experience a chance. By the end, she had made the choice to try, to conquer her fears! She put that harness on and did it! Her smile was reason enough for us to be at Camp Henry! This was deeper learning at its finest!
I couldn't imagine a better way for CW to support our Deeper Learning Competencies than to start the year at Camp Henry!
About the Author:
David Simpson is the principal of Central Woodlands, a 5th/6th grade school in Grand Rapids, Michigan. His passion has been in empathy-based hacking towards Deeper Learning in schools! In addition, David has been working with schools to creature cultures of thinking based on the work of Dr. Ron Ritchhart from Harvard's Project Zero. David received his Ph.D. in K-12 Educational Administration from Michigan State University with a research focus on teacher learning in informal and formal settings. Follow him on twitter at @davidsimpson512