Jake: From a Mother's Perspective
By Wendy Jacobs
Wendy is the mother of Jeff Jacobs, aka Jake, the Executive Director of Camp Henry
---
Jeff, or Jake as he is known at Camp Henry, began attending Camp Henry as a 9 year old soon after we moved to Michigan from Ohio. I thought it would be a good place to meet some new friends...little did I know it was the beginning of a long term relationship with such a special camp. It is a huge part of his life as he has gone from camper to counselor, program director and then summer camp director to now he is the Executive Director! His love for Camp Henry shines through with his enthusiasm for making sure each camper has the best week of their lives at camp as well as his ideas for new programs (like spring break trips and off-site trips for teens), and new facilities. Yet he also retains the old traditions of camp.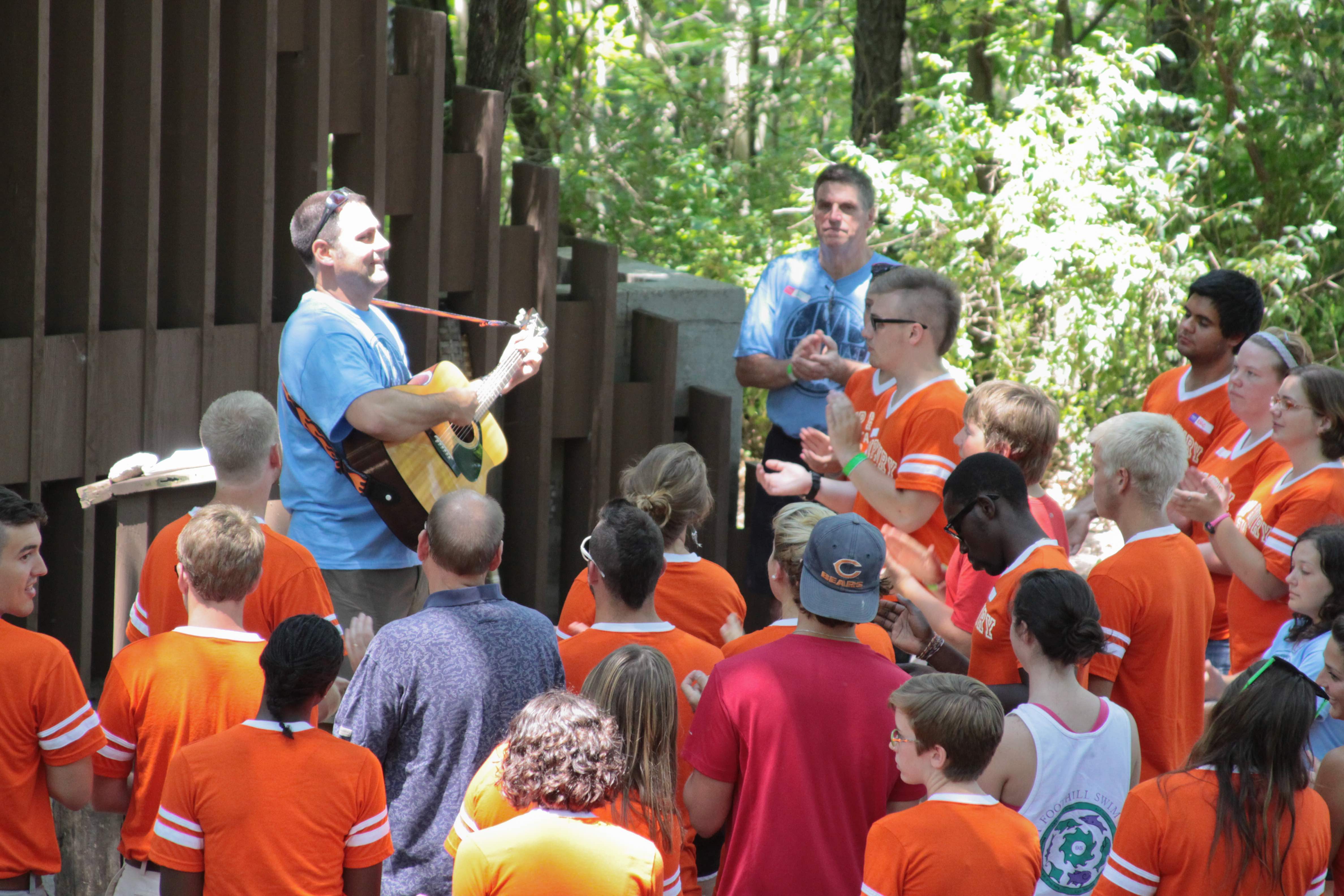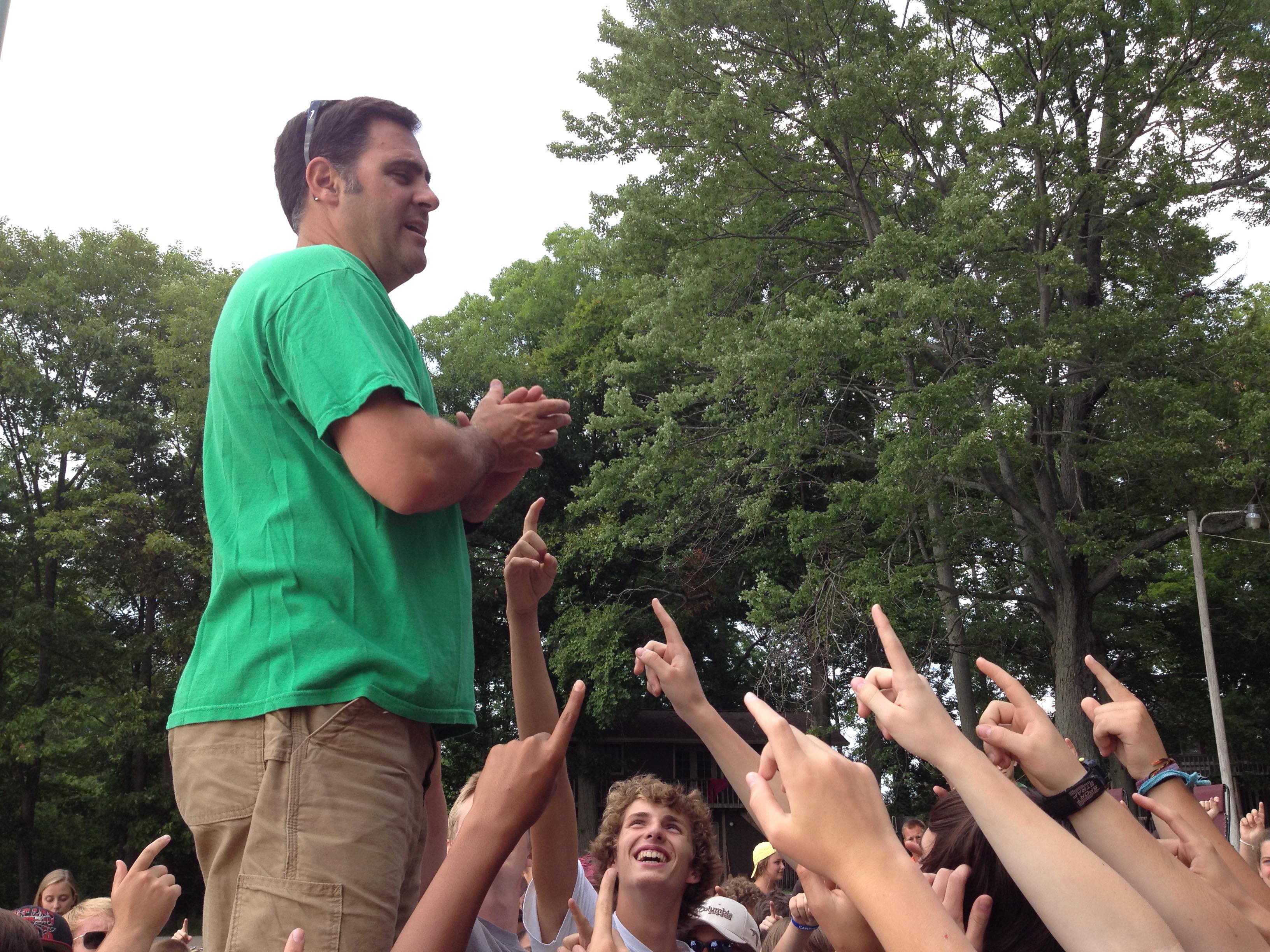 Our car can practically drive to Newaygo and the shores of Lake Kimball all by itself due to the many trips we've made there. Each summer Jake would invite us to come and share the various events, from the Indian campfires, with the horses picking up each cabin of campers, to observing Olympics week, watching talent shows, attending chapel services, to having the experience of eating in the dinning hall, or for special cook-outs, on the deck. During the years that he and J.J. (his wife) traveled from California to run the summer camp, it was a bonus for his father and I to be able to spend time with our grandchildren!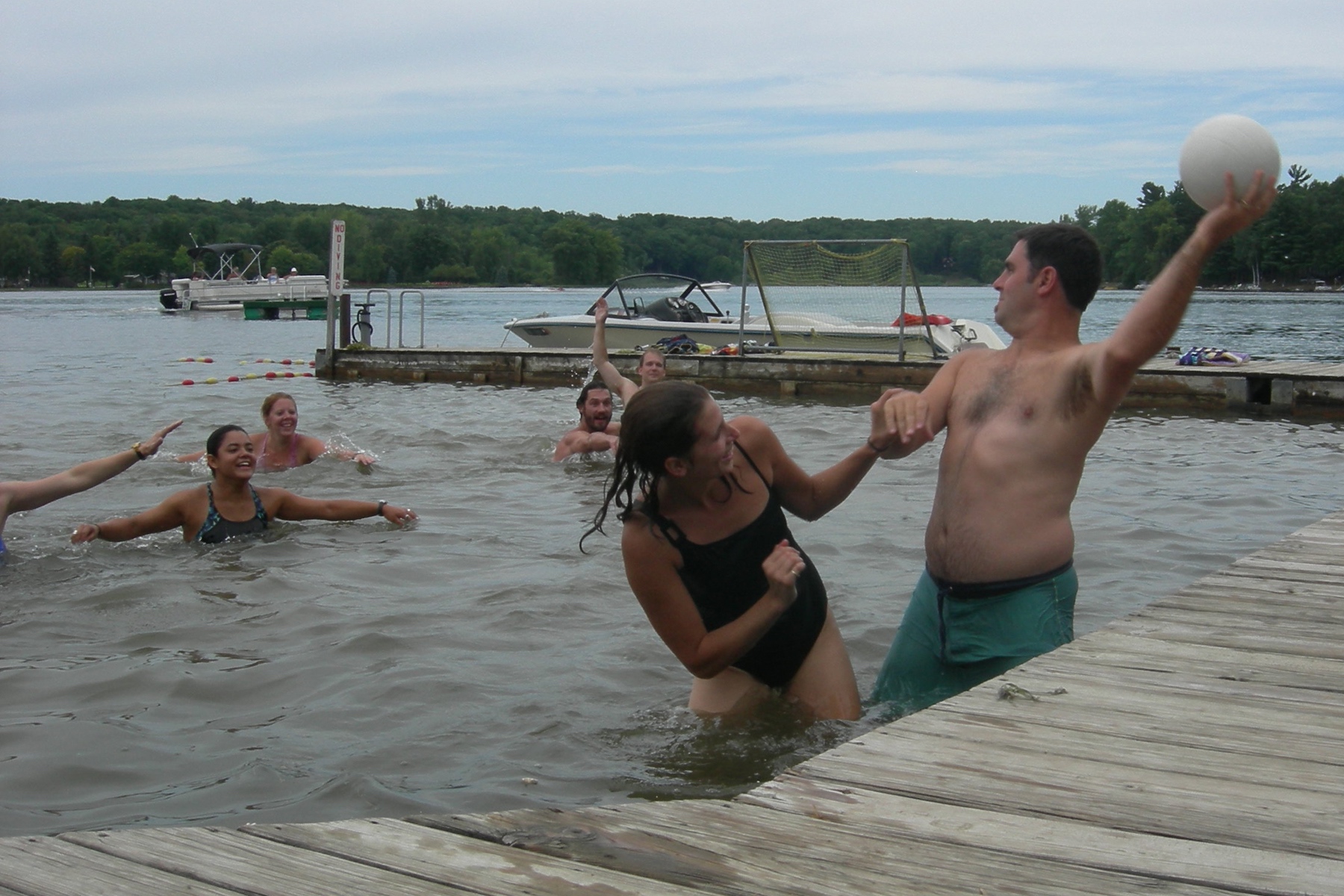 I'll never forget my first experience at the Indian campfire when Jake came across the lake dressed as an Indian and paddling a canoe to begin the traditional campfire. It was all so impressive and you could hear a pin drop. The campers were so engrossed in the ceremony!
Camp holds such a special place in Jake's life that when his first son was born, he was named Levi HENRY Jacobs! And where do you think he was baptized?....at the Camp Henry chapel!
Now he has three sons and what a joy it is for him to have them there as campers! Also now many of his high school and college friends are sending their children to old Camp Henry, old Camp Henry.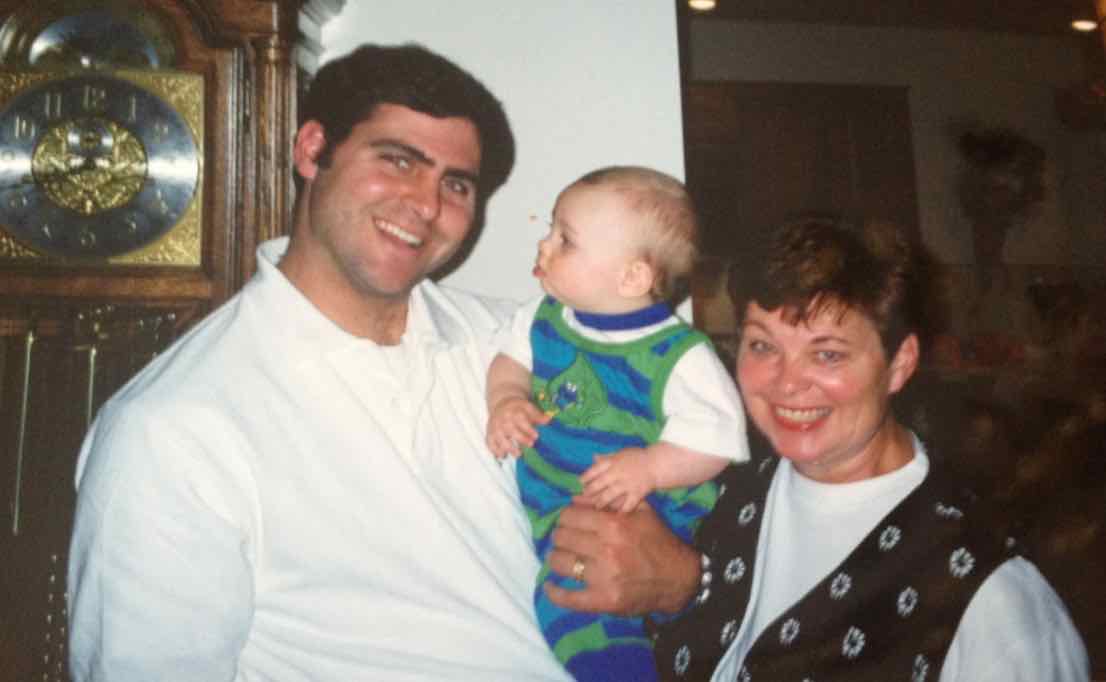 I know I'm a very proud mother, but I think Camp Henry is so lucky to have such a dedicated person at the helm. Jake is so knowledgeable of the camp history while at the same time he has great vision for the future. Any parent sending their child to camp should know that he will be in good hands with such a caring and capable director along with such a competent staff.
 Here's a poem that captures the impact Jake has on Camp Henry.
C amper,counselor,summer director, and executive director too
A well qualified man for the job to do.
M any friends made and a role model too -
P lus camper numbers growing - new cabins going up.
H elping each camper - being the best he can be,
E njoying a week at Camp Henry -
N ature, boats, games and songs
R elating to counselors all week long.
Y es, sad when the day comes to leave ---
But plans will be made to come back once more
To that special place Kimball -right on the shore!
---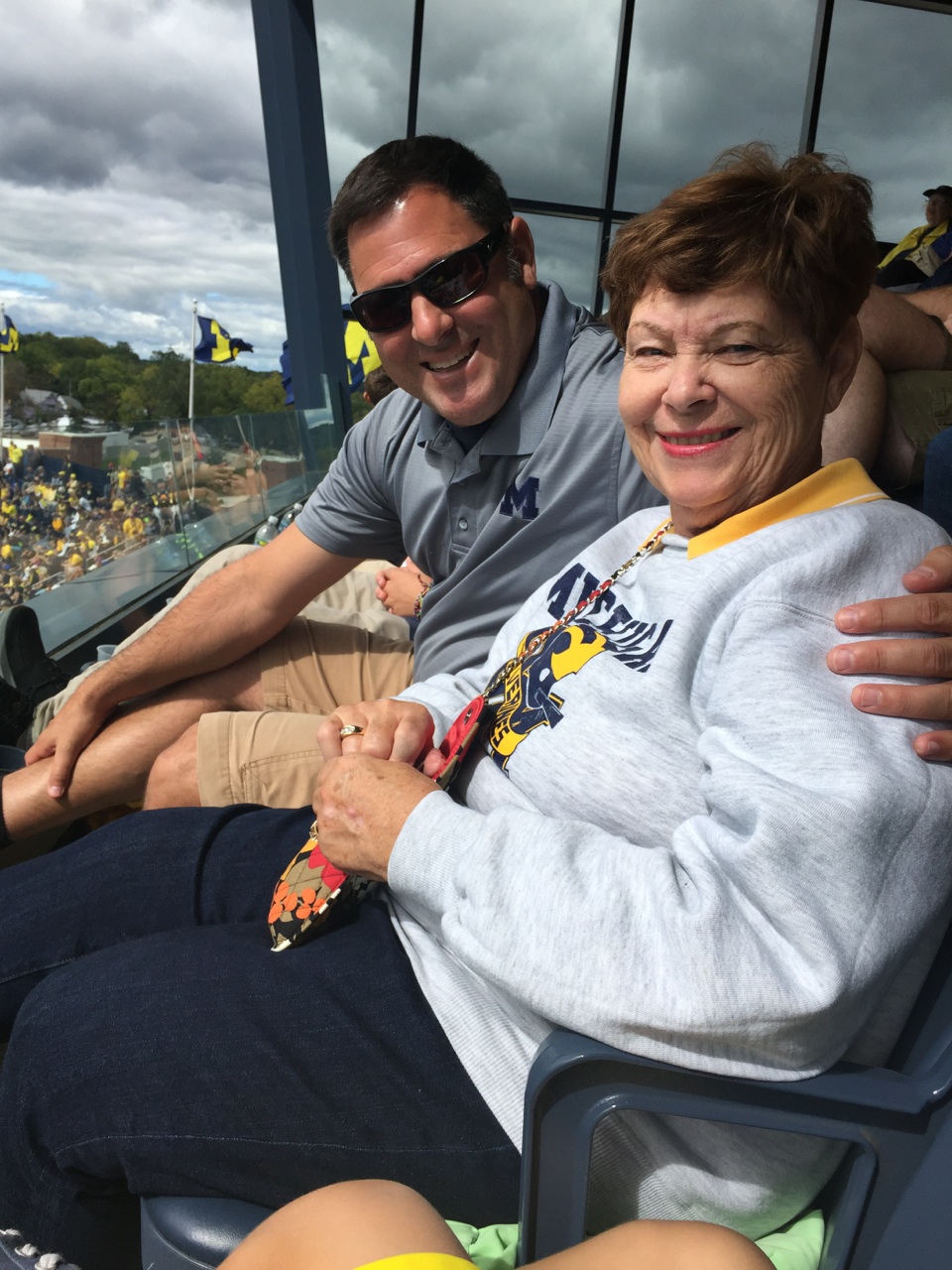 The Twelve Gifts of Camp
By Amy VanHaren
---
 There is a week at camp that is perhaps even more magical than all the rest.
A week when lights are hung around cabin doors and A-field games become reindeer games. When counselors fight over who gets to be one of five golden rings or the coveted partridge in a pear tree. When your cabin just might get a trip around the world or a serenade by the Boys Village Backstreet Boys.
It's a special time-warp week in the heat of summer when the animals attend chapel as part of the nativity scene, staff disappear to Tom's shed to become elves, and you get to carol cabin to cabin by candlelight (or, maybe, around the lake as part of a Flotilla).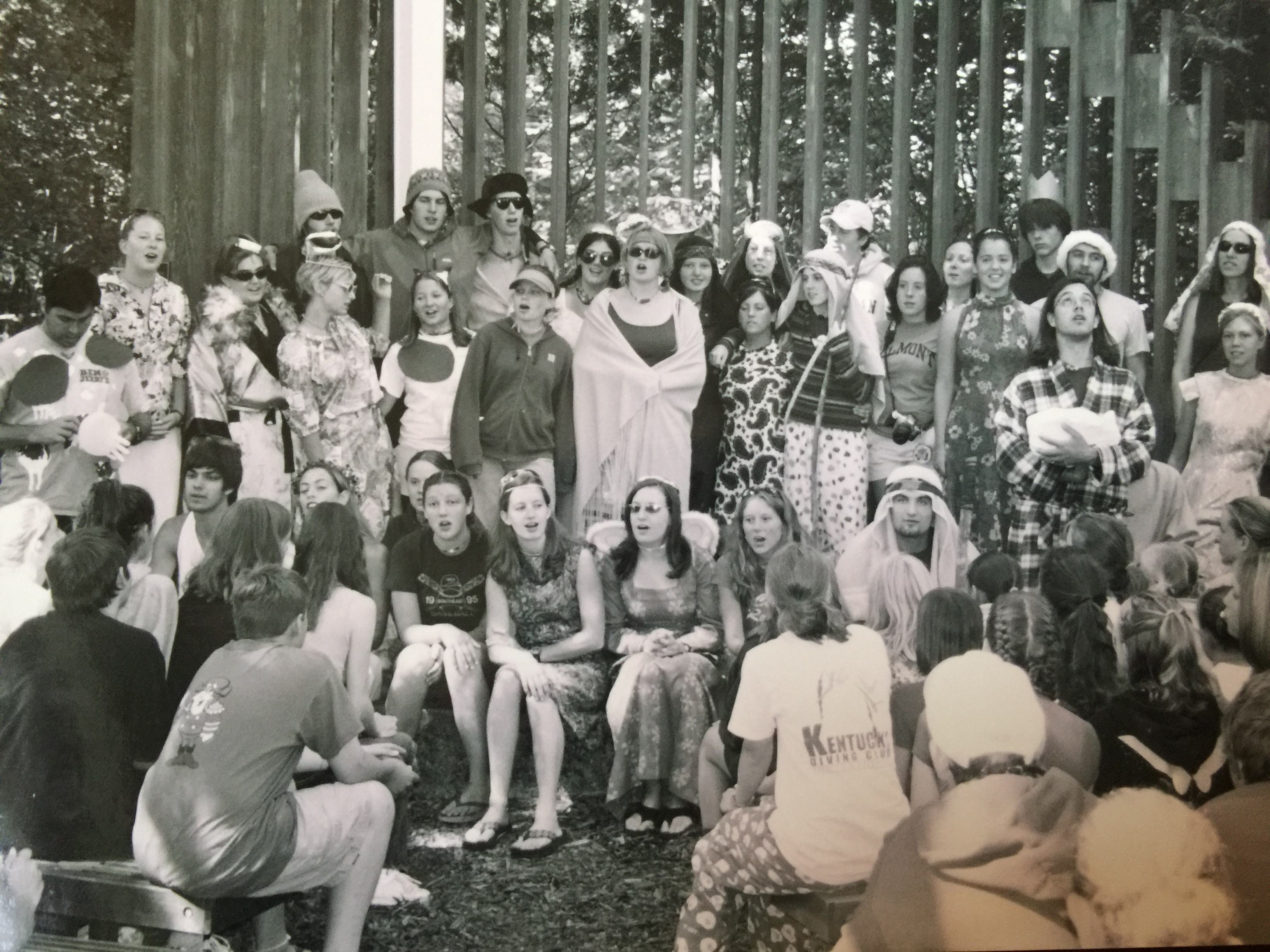 This joyful week is Christmas week, and it has always been my favorite.
I would guess it's a favorite of many, because if you really think about it, summer camp and Christmas are not all that different.
You spend the month before each arrives in a state of heightened anticipation, counting down the days. You can't sleep the night before. You want to be the first one to the tree - or check in table - on the day it arrives.
You sing some songs. You dress up a lot. You decorate (the tree or yourself). You make things for other people. You gather around a table, sit before a fire, and tell stories of mythical beings (one happens to wear a santa hat and slip down the chimney, the other, seaweed while slipping into cabins).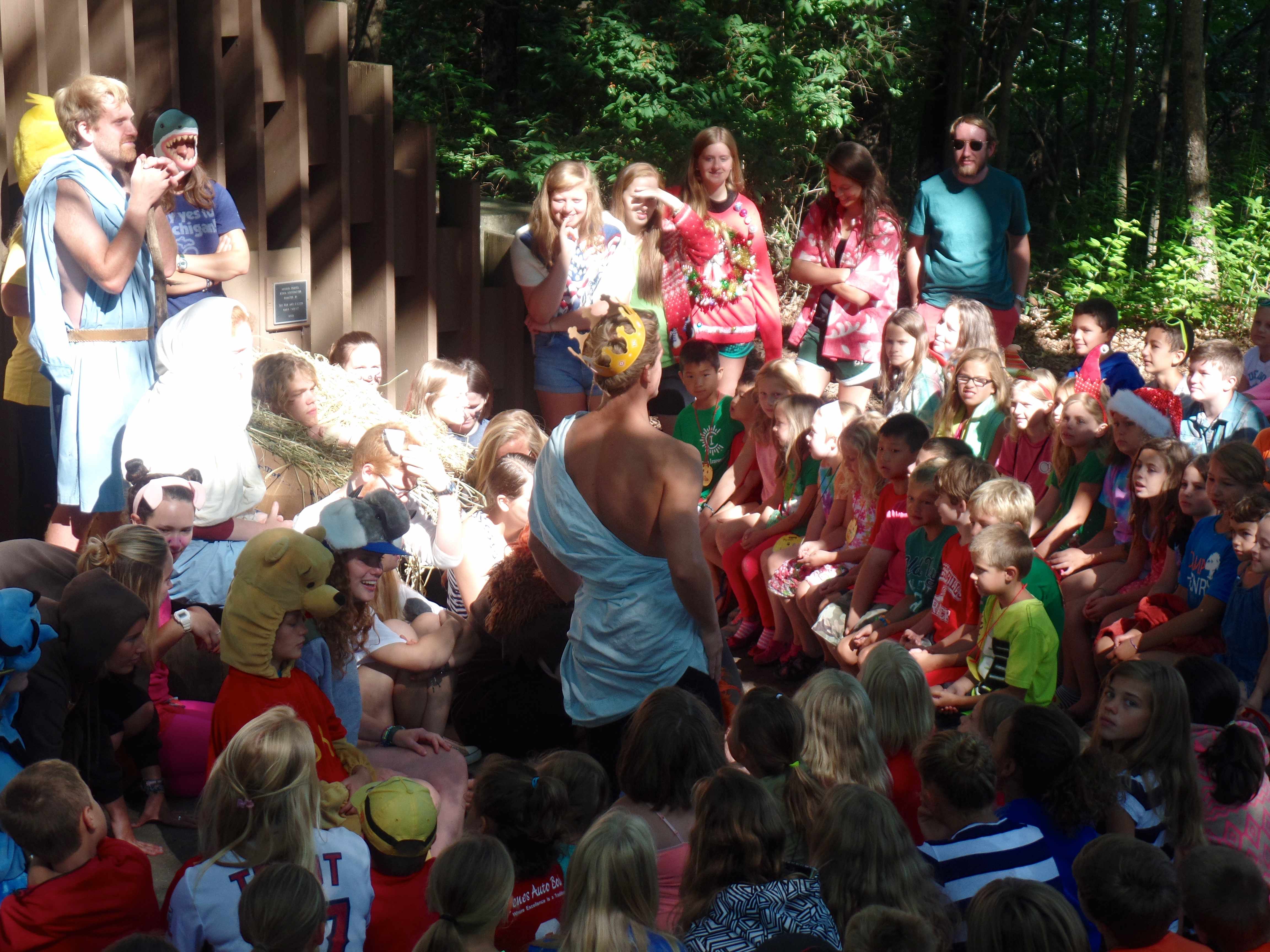 It goes way, way too quickly.
And when it's over, you feel sad, but you wake up the next day with warm memories and a full heart, already excited for next year.
Both come with much merriment and a whole lot of gifts (some you've asked for, others not so much), so in honor of both seasons, I present my top 12 Camp Gifts:
1. The Gift of Spontaneity.
You never know when you'll get picked to be a British Bulldog or what will happen during the Steeple Chase or whether or not you might have to carry someone around the table. There is structure to the days at camp but only enough so that you can rely on the rhythms, not enough to prevent creativity or adventure or teachable moments. The ability to veer wildly off course, to start a chant or throw in a new a rule in four-square, allows us to be playful and adaptable in ways the rest of the world does not.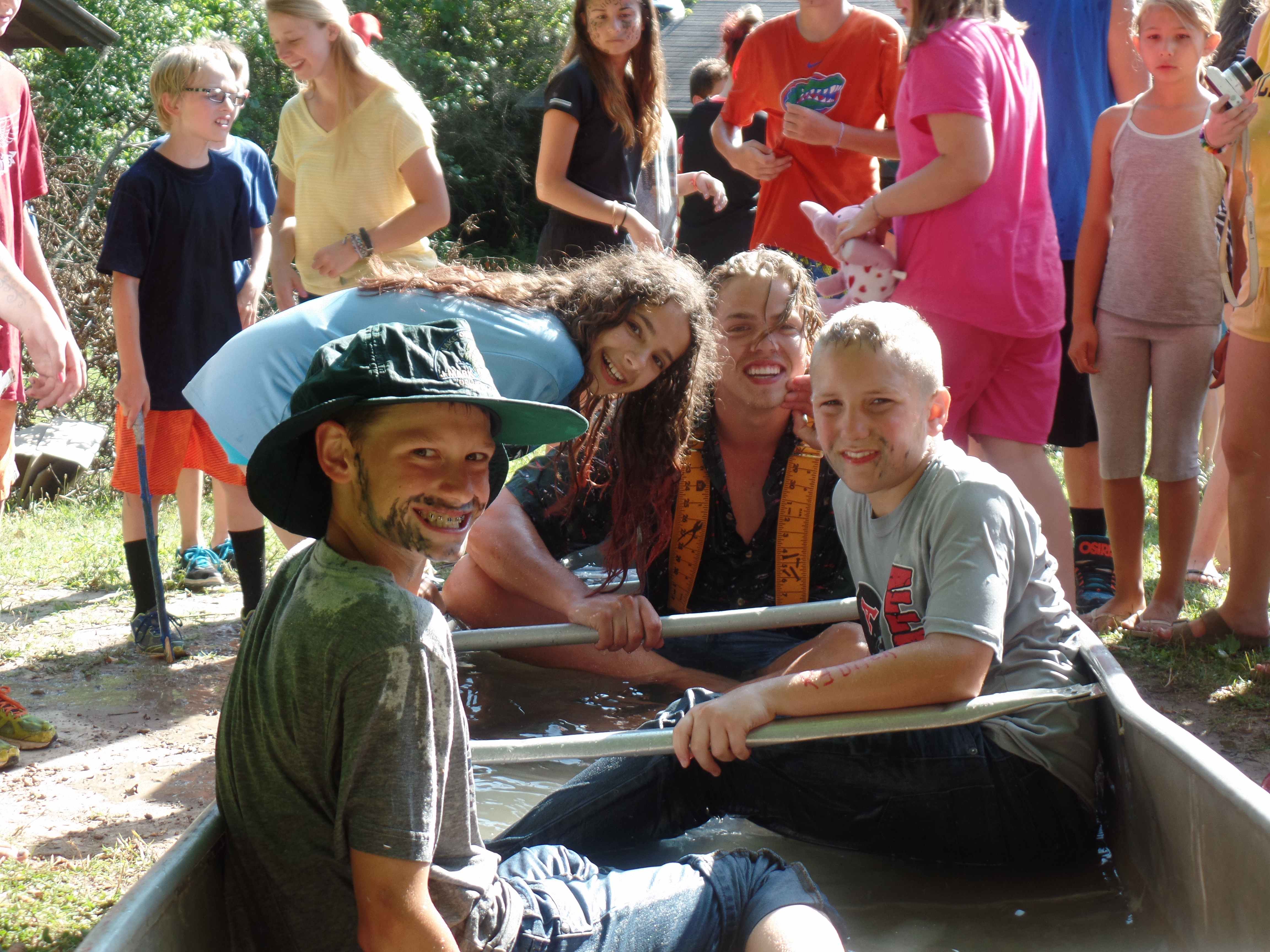 2. The Gift of Nature.
Camp exists almost entirely outside. You move from place to place on dirt paths. You spend nights under the stars. You zip line among the trees and swim across the lake and ride horses through DeVries woods. On rainy days you slip and slide in mud. During capture the counselor you cozy up to bushes. You might even clean seaweed out of the red area if it's early in the summer. At every turn, you are exposed to all that our natural world has to offer and it shapes not only our time at camp but also our time beyond in meaningful ways.
3. The Gift of Friendship.
Bunkmate, Ottawa cabin, buddy call, Olympic team, fire toss, teen challenge, staff training. These are just seven out of 700 ways we make friends at camp. We're thrown together in unique ways and from it, we form tighter bonds with those we came with and new bonds with others we've just met. We make fast friends because we must, and lasting friends because we choose to. Whether for a week or a lifetime, camp is filled with opportunities to connect and those connections are what make the ride all that much more amazing.
4. The Gift of Self-Esteem.
This might be the biggest gift I ever received from camp: the chance to try out being me, being brave enough to really be me, and finding acceptance. We give of ourselves in spades while at camp, everything from our energy to our voices to our hearts...we give it all. And in return, camp gives us a safe environment to grow and flourish.
5. The Gift of Music.
Can you still hear it? Music fills the days and the nights at camp. We sing rounds in the chapel and rock out at PJ sing and look to the water during Witchy Ti Ti. We sing before meals and after. We sing at the talent show, on the deck during down time, and at every campfire. Those of us who can't sing a lick are encouraged to join in. Those who can, do so loudly and move us to tears. Some even write their own beautiful music. We sing as a form of expression, in silliness and reverence and together, as a community. The songs burrow into our souls and we take them with us. We sing the songs of camp in the backseat of the car all the way home and at our camp weddings and in the middle of the night to our babies. Somehow the camp soundtrack finds it way into the playlist of our lives.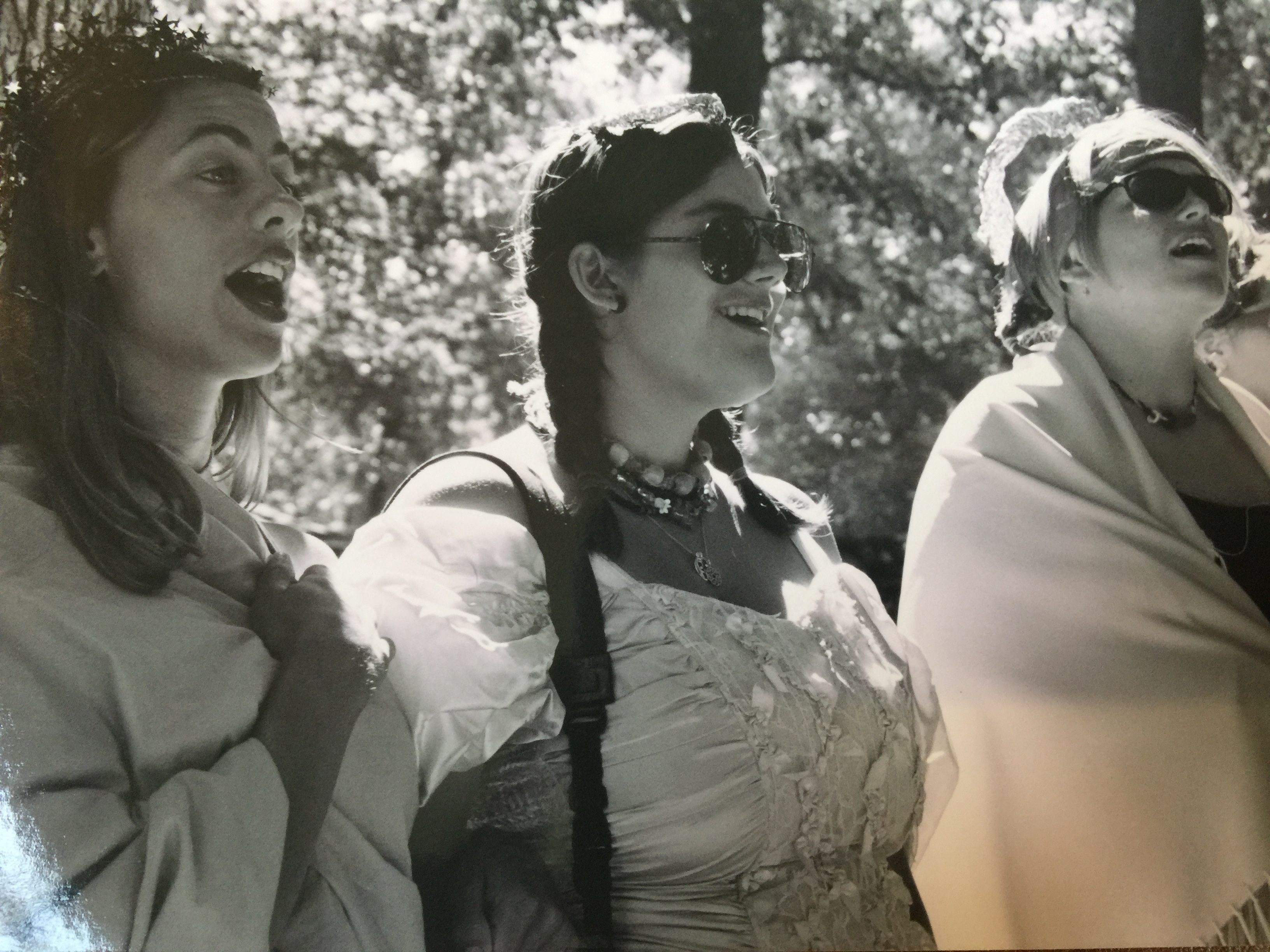 6. The Gift of Jake.
Where would we all be without a camp leader like Jeff Jacobs? (Or his wife JJ!?) Or Ron Goodyke, Steve Kadu, our favorite staff members, or any of the hundreds of people who have given their time, money, and hearts to Camp Henry year after year? Those who build and sustain camp are our treasured gifts.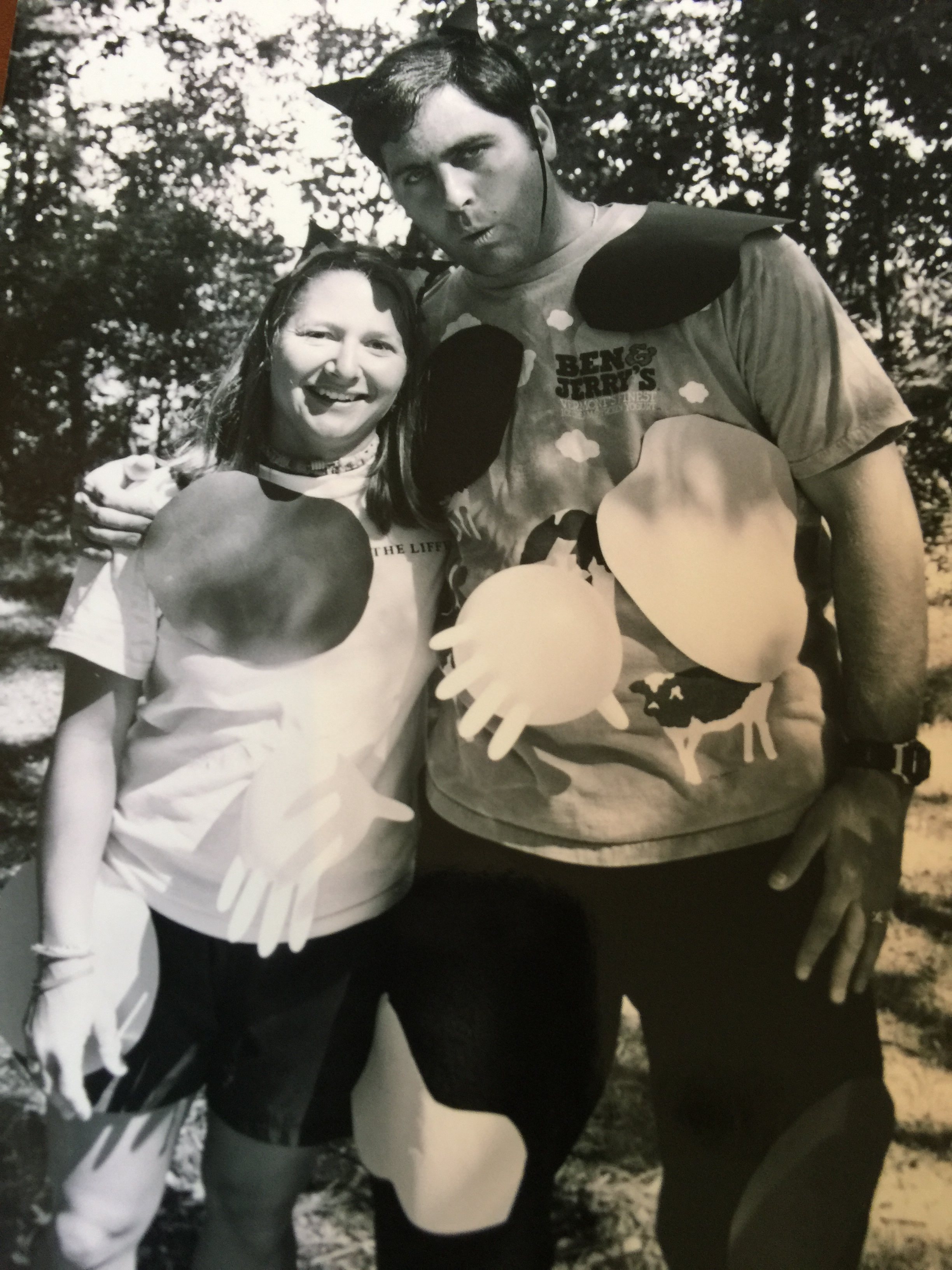 7. The Gift of Emotions.
Camp is a place of feeling. A place where everything somehow feels more real, raw, joyous, and sometimes sad. We gather on the shores and wear our hearts on our sleeves in ways we don't elsewhere. We hug actively. We laugh easily. We get fiercely competitive on the field and overly dramatic on the Idema stage. We fall in love (see #9 below). We feel every star in the night sky in our core and every relationship deep in our bones. Sometimes we sob when it's over and we frequently sleep for days to recover. There is risk in allowing yourself such emotional openness but there is even greater reward. Such feeling - learning how to feel, feeling our way forward, putting our feelings out there - is crucial in life and camp gives us a place to hone our skills.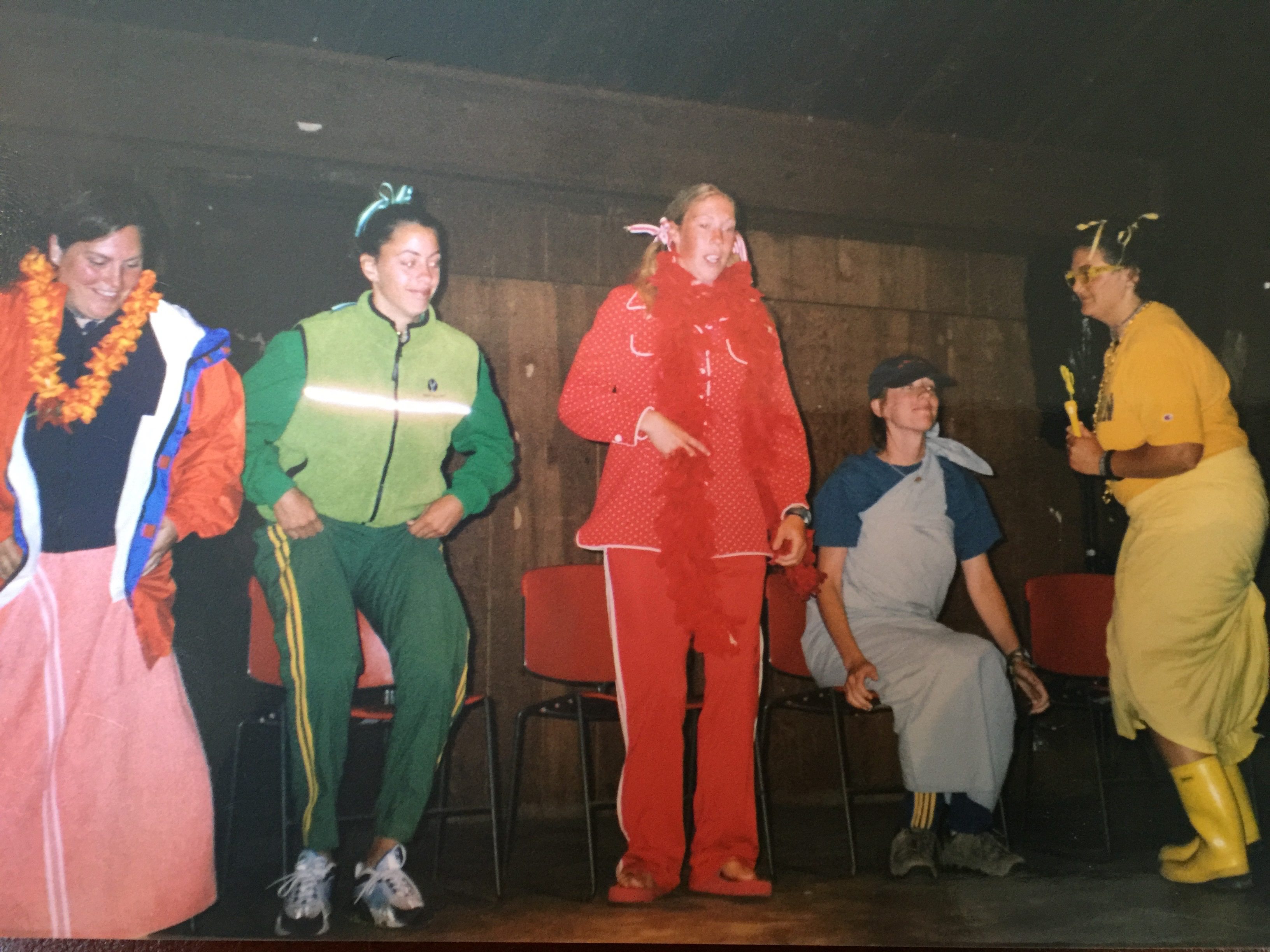 8. The Gift of Rest Period.
Period. We may fight it but what relief it is to pause and restore. How important to all the other gifts. (I'm talking to you future campers, embrace it!)
9. The Gift of Crushes.
The boy in your brother cabin. The waterfront director with the whistle. The girls counselor you hope you're paired with. (I'm sure your own are coming to mind at this very moment.) Camp is a place for crushes, and I mean more than just romantic. It's filled with friend crushes and crushes on athletic ability and crushes on someone else's amazing costume. We crush on counselors because they are role models who show us fearlessness and vibrancy, and other campers because they share our love of books or share nothing at all. It's a place where we learn to look up to people and to really look at people. Camp crushes give us hope.
10. Gift of shared experiences.
The real magic of camp might just lie in the fact that we've all been there. We've experienced it together. We have stood at the flagpole and collectively made someone eat from the gut bucket. We have checked in and bunked up. We've become women and warriors. We've gone through camp together, so we remain together. We're all Camp Henry people and better off for it.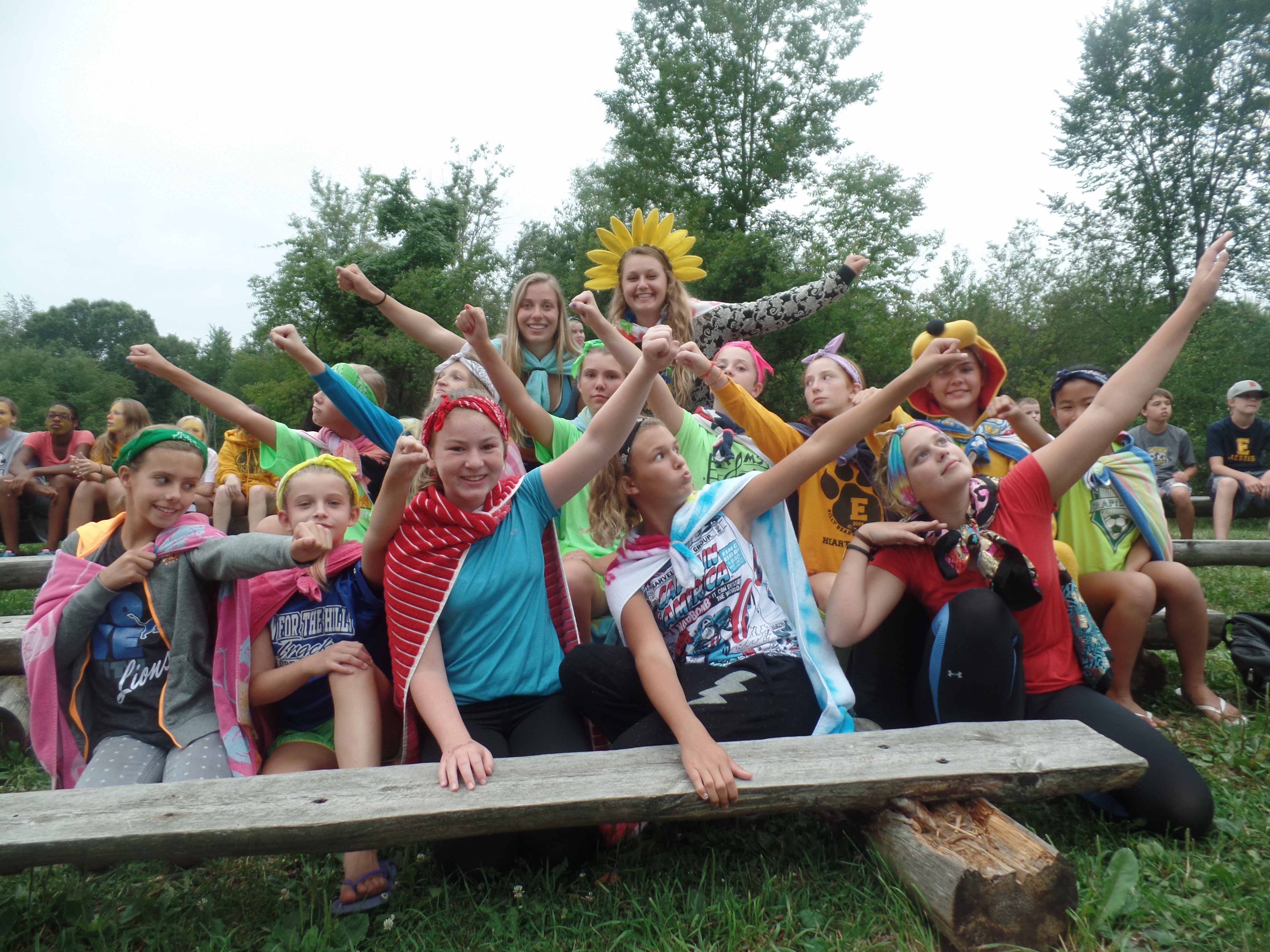 11. The Regift.
Camp is not so different from the Giving Tree. It shakes with joy when we're around and gives just what we need, at every age we need it: a place to play, love, adventure, plant roots, and sit in peace. Camp gives back and it does so over and over again, when we're physically present and even still when we've grown up and moved away.
12. The Gift of Immortality.
Because we're all going to live forever on the shores of Lake Kimball.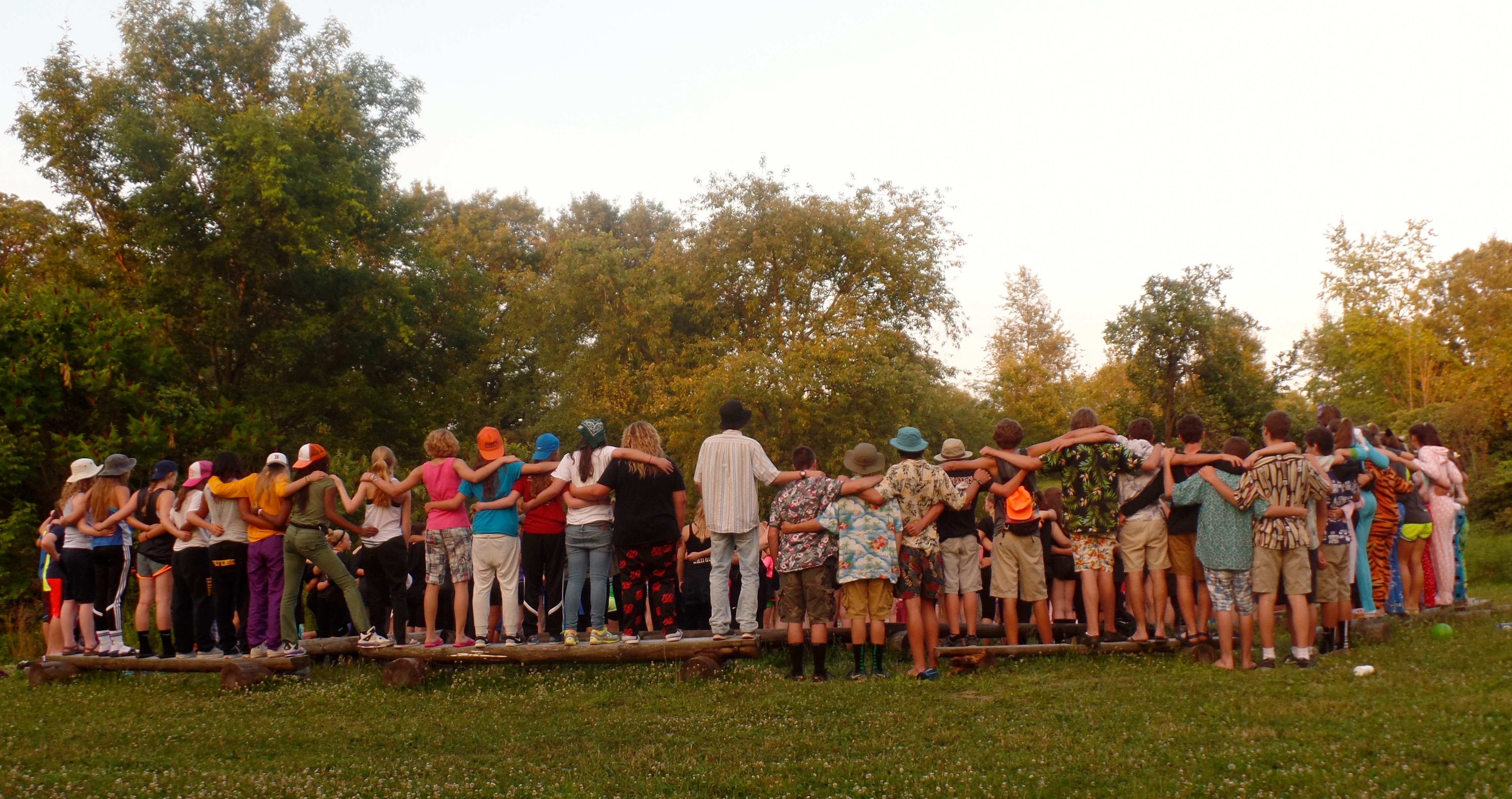 As time goes on, I think back on the multitude of gifts Camp Henry has bestowed (these twelve and so many more) and I feel compelled to also give back.
I dole out gifts in many ways. I like more camp photos on Instagram. I reach out to camp friends more frequently. I can't wait to send my kids to camp. And I support camp scholarships and initiatives like the improved dining hall because everyone deserves the gift of camp. Everyone deserves to sit squashed together on a bench, elbow to elbow, eating Helen's food, having the time of their lives and awaiting the next laking.
Here's to Christmas at camp and to camp at Christmas. I hope you look fondly on your camp gifts and have a very merry season!
- Amy
---
About the Author:
Amy is the owner of VanHaren Creative, a social media marketing company. Her first visit to Camp Henry was for mini-camp at age 7. She stayed in the Ottawa cabin and had so much fun she came back for an entire week that summer and kept coming back every year until she turned 17 when she went on work as Camp Henry staffer for 10 summers. Stay tuned for more posts from Amy and keep up with her on Facebook and Instagram.
Amy VanHaren is a regular alumni blog poster for Camp Henry. To see her previous posts, click here.
Day Camp ROCKS! Day Camp ROCKS!
Ever wonder how to get a sampler of camp without sleeping over? Well, I have the answer for you if you are between the ages of 5-8 or have children between the ages of 5-8. DAYCAMP at Camp Henry is the answer!
Every Friday night as I sit in the audience at the Camp Henry Talent Show, I am in awe of how many Day Camp "alumni" are up on stage, grown up to "big campers". Gobs of kids that started out at Day Camp and then found the courage to become a sleep-over camper fill the cabins each week. It is such a pleasure for me to be able to watch them grow into the amazing young people that they are. Maddie, who is now on staff at Camp Henry started out as a camper at Day Camp. She was up at the Nicely Center the other day and found her name on the Day Camp "skin". Here she is, 18 years old, going off to Africa for a year before she begins college, all grown up, and she still remembers her Day Camp experience fondly. Jake and JJ's kids, Levi, Luke and Logan, have all been day campers. My girls, Emma, Grace, and Jane, have all been day campers. Many previous staff members' kids have come full circle and have been day campers.
I have had the privilege of being the Day Camp Director for the past 8 years. Day Camp is a wonderful opportunity for children ages 5-8 to come to Camp Henry and do many of the activities that sleep over campers do, except they get to sleep in their own beds at night tucked in by mom or dad. A typical week at Day Camp looks a lot like regular camp including raising the flag, singing songs, arts and crafts, B-field games, horseback riding, tie-dying, mini-talent show, hearing stories, learning of God's love, making friends, swimming in Lake Kimbell, and of course, eating in the dining hall.
We somehow pack a ton of stuff into 6 short hours a day. Many local kids come from the Newaygo, Fremont area and many kids come up from Grand Rapids on the van provided by Camp Henry. The vans are often driven by former staff members of Camp Henry who are now moms that want their kids to have the same amazing experience that they had. The van leaves Westminster Presbyterian Church in the morning at 8:30 and returns at 4:30. The day campers are tired, dirty, and full of stories about their action packed day.
As a mother, I look back at photos of when my girls began at Day Camp. They were missing teeth, had knots in their beautiful hair, were covered in mud, had "red juice moustaches", wearing their tie-dyed shirts proudly, and most importantly, they were smiling! They were loved unconditionally by their counselors, they were immersed in God's love and they were allowed to just be "kids." They weren't watching television, playing video games, or rushing off to soccer practice, but they were encouraged to just "play", build forts, get dirty, chase frogs, wear silly face paint, and express themselves for who they are. Their experience as campers began as day campers and I am forever grateful.
When I was young (a hundred years ago), I went to a Girl Scout sleep over camp and was terribly homesick. I wrote my parents a letter in my best cursive explaining how much I missed them and how badly I wanted to come home. I have that letter framed and hanging up in my house now. The letter is funny and makes me smile now, but I vividly remember the feelings I had while I was there at camp with "Sea shell" as my counselor. It was all so new to me and the other girls seemed to be so much more experienced with camp than I was. I wish that I had the opportunity to attend day camp as a youngster as a prequel to camp because I think that I might not have been quite as homesick for my first experience as a sleepover camper. I took a couple of years off after Girl Scout camp, and later returned to sleepover camp and managed much better the next go around. Thank Goodness!
I am blessed each summer because I get to see these young day campers begin their love of Camp Henry. I also am blessed because I get to see my own children grow into the best version of themselves due to the love shown at Camp Henry.
Day Camp really does Rock!
Kelly Hotaling, Mom and Day Camp Director
Sublime to the Ridiculous
This essay comes from long time camper, Amy Androw. Amy has been a part of camp for many years and just spent her last summer as a camper here on the shores. While applying to colleges, Amy used this as her essay topic to exemplify the true impact that camp has on an individual and how it will remain a part of her for the rest of her days.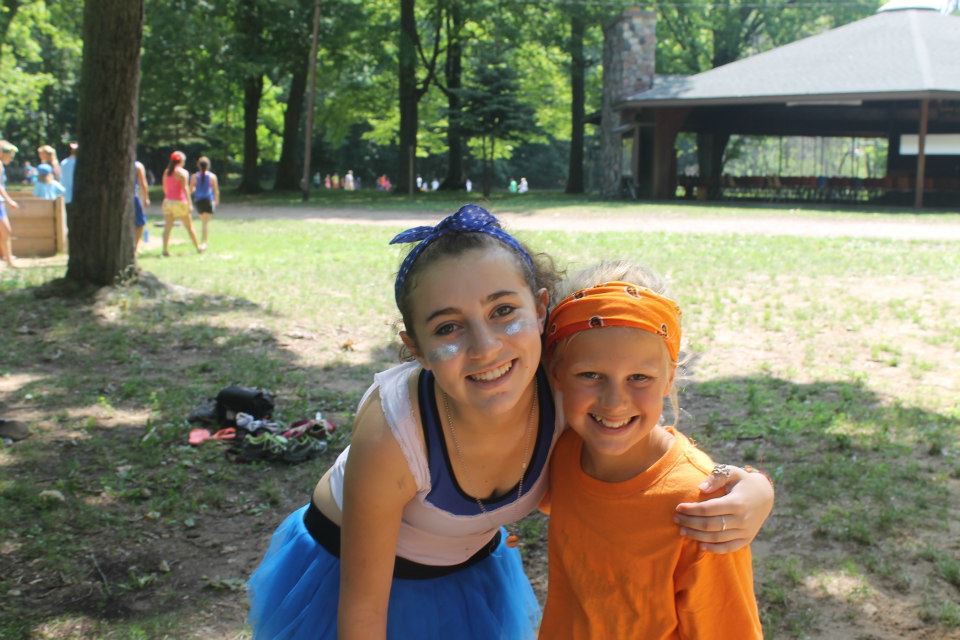 Sublime to the Ridiculous
"Every summer, my parents joke that I go from the sublime to the ridiculous. But I think it's the other way around. From September to June, I attend a high school in Winnetka, Illinois. It is located in a privileged suburb, attracts top students, is highly competitive, has an extensive college counseling department, and facilitates social, academic, and athletic pressure. During June through August, however, I go to a small summer camp in Newaygo, Michigan. It is in a rural area, rich in history & tradition, inclusive to all and even extends a scholarship program to low income families. Their focus is not entirely on educational programming but is intentional about providing a positive life changing experience to ALL who come. It is located on a beautiful lake and exudes tranquility.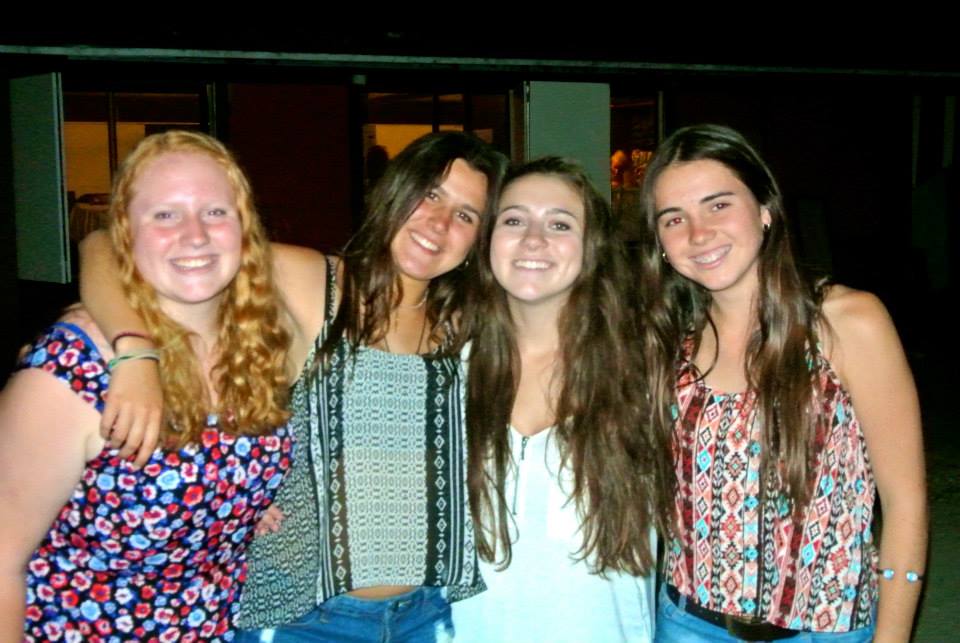 After nine months at my high school, Camp Henry is a place to refresh, renew, and recharge. The pace is slow, the air is fresh, the lake is clean (relatively), and the counselors believe that every camper deserves kindness, respect, support, and warmth. Essentially, it is the exact opposite mind-set that I view my school to possess.
Camp Henry is a Christian-based environment, to which I am half Jewish. But there is no conflict between the values of camp and my personal values. From the director on down, the philosophy, and therefore behavior, takes the best part of Christianity— kind acts, warm connections, encouraging words, and selfless gestures— and leaves the prejudices behind. There are wild activities, night time pranks, and the occasional challenges, but Camp Henry is committed to providing a comforting and loving haven for all the campers. I have attended this camp since I was eight-years-old, several years for a six-week period. I have backpacked in Alaska, slept on the beaches of Lake Superior, helped cook beef stew over a campfire, cleaned the bathrooms, made dozens of friendship bracelets, and in general lived with compassion and without fear of judgement in a way that would be utterly foreign to my high school atmosphere. Sometimes it is hard to reconcile those hard-driving, overly anxious, and overachieving pressures with the relaxed and gentle people at Camp Henry. In fact, I think my classmates would be surprised that I derive so much pleasure from such a simple place.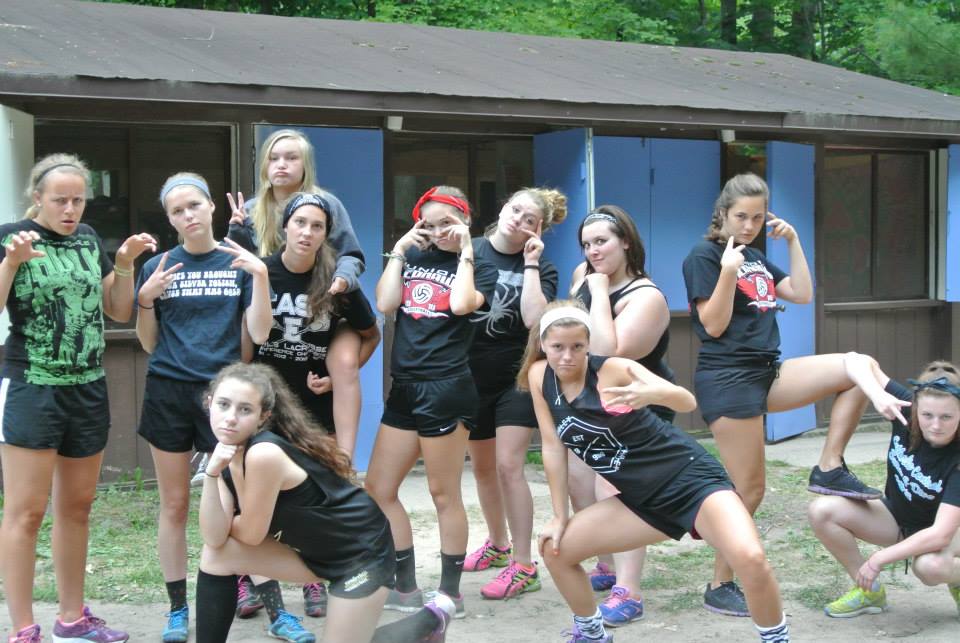 I realize that Camp Henry is a little piece of paradise where everyone is more generous, friendly, and complimentary than people in the real world. But I have learned how to take some of that goodness back to reality with me, and try to keep it alive under any circumstances. As much as Camp Henry and my high school differ, they also provide a balance in my life. I use kindness and selflessness in the way I interact with people, yet still use the knowledge and ambition I have derived from school. Nonetheless, as I look at the cycle of my life during the year, I am absolutely convinced that in June I go from the ridiculous to the sublime."
Amy has spent the last 10 summers on the shores and hopes to keep a strong connection with the camp family. Amy is currently a senior at New Tier High School in Chicago, Illinois and plans to later attend college for political science.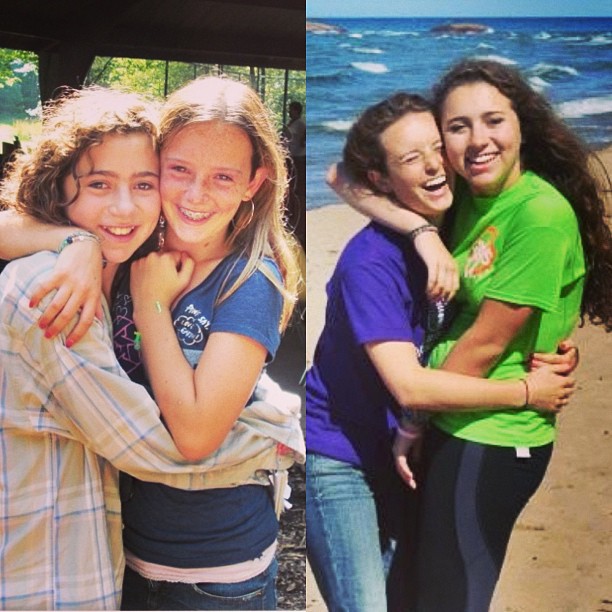 7 Reasons to Work at Camp Henry this Summer
1.You get to spend your entire summer outdoors amongst the beautiful Camp Henry setting. Sure beats being indoors and having to work.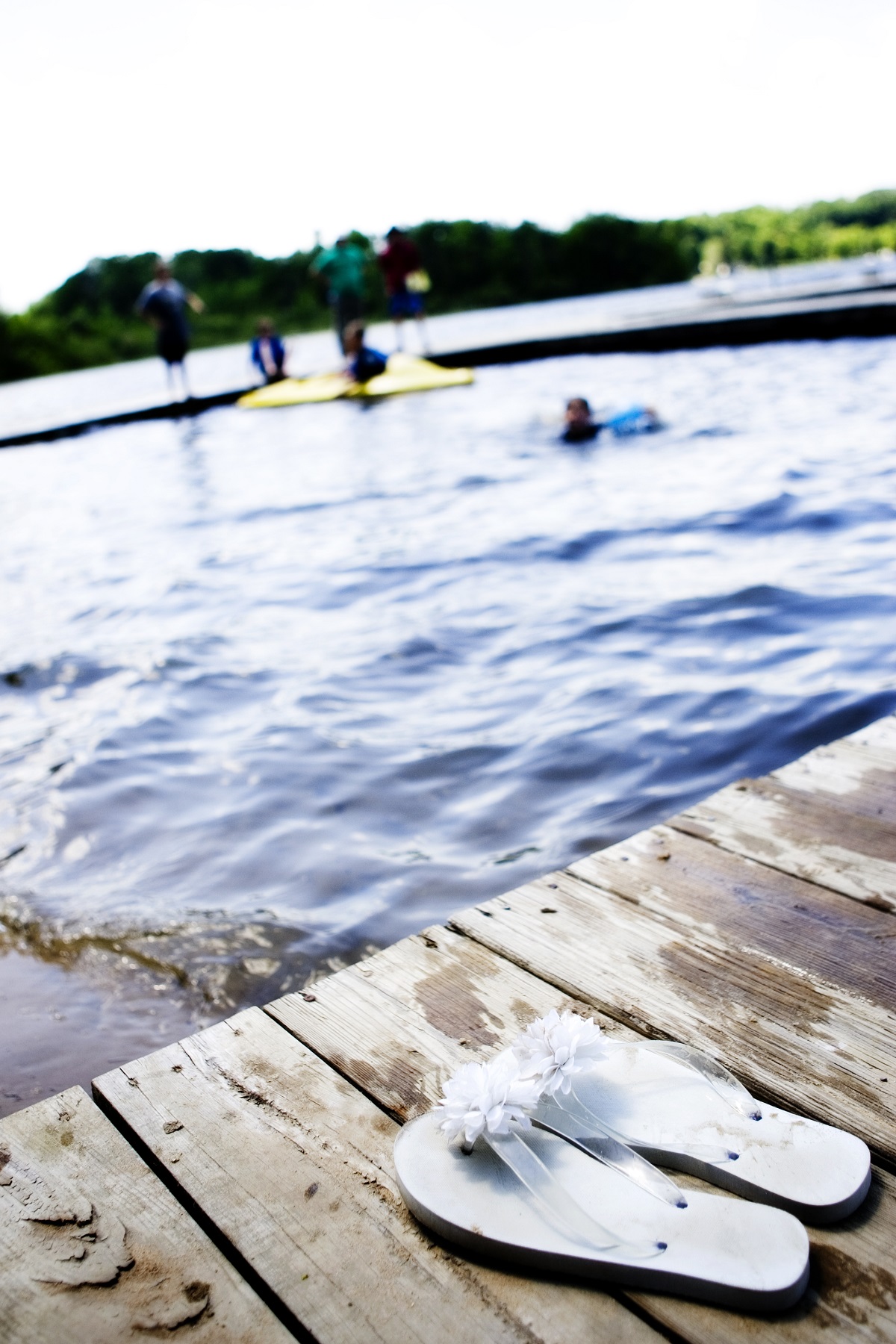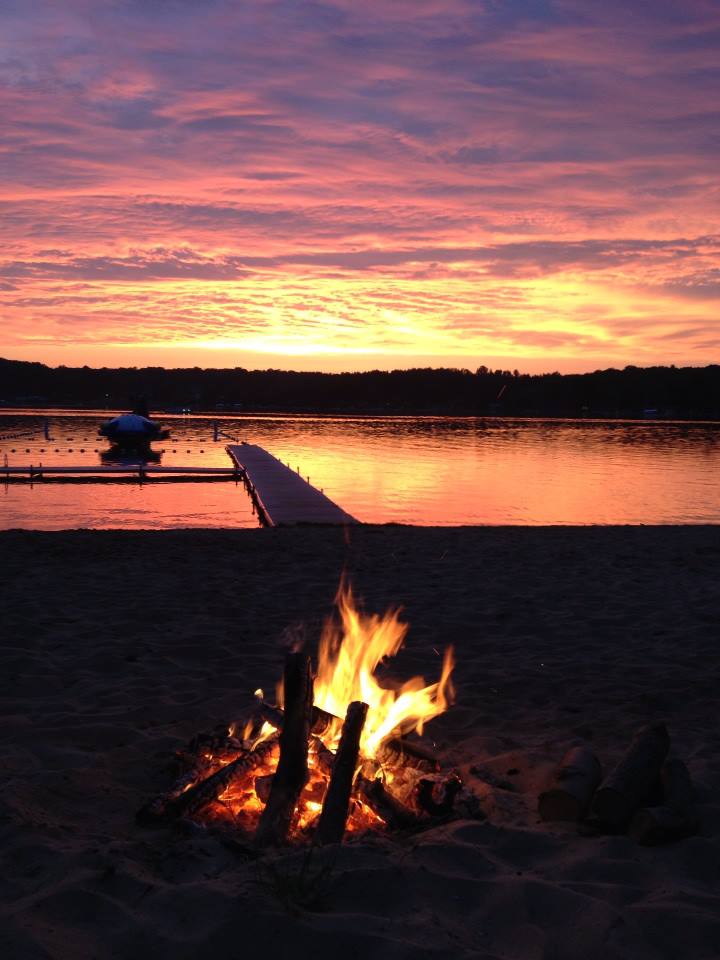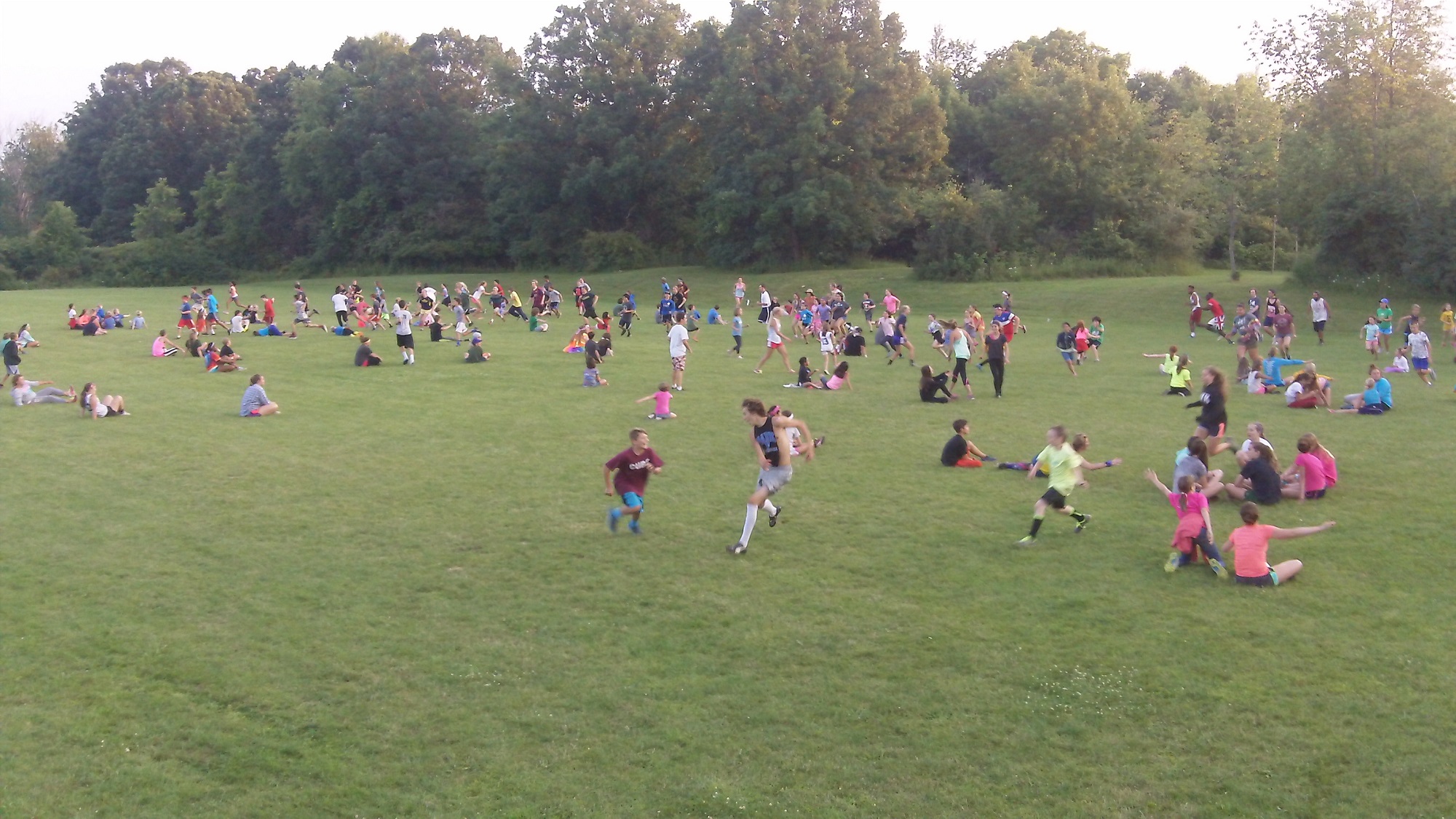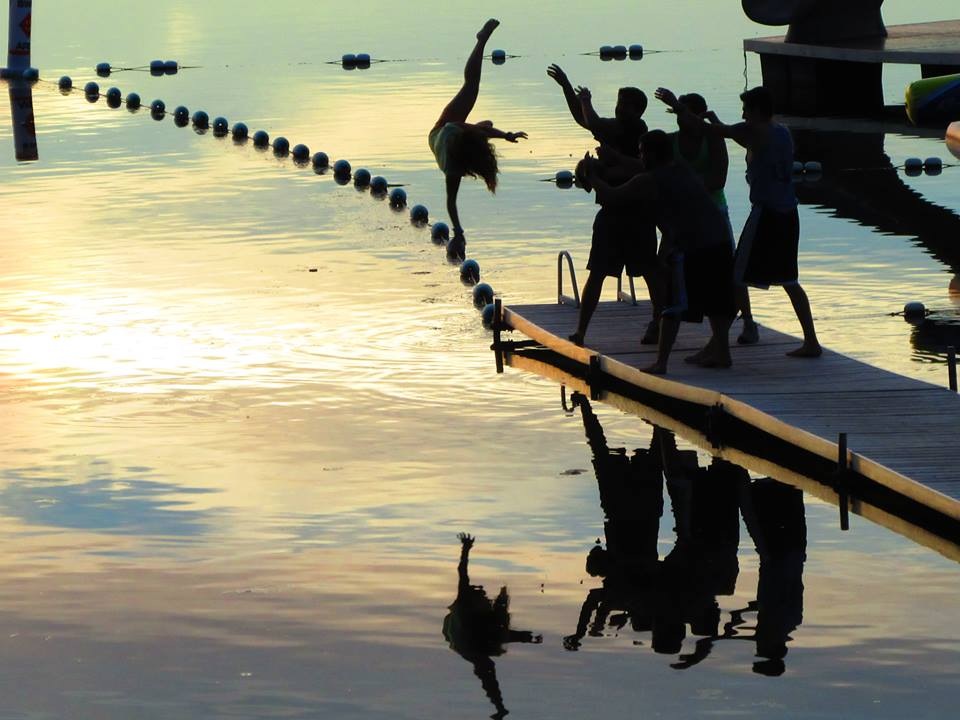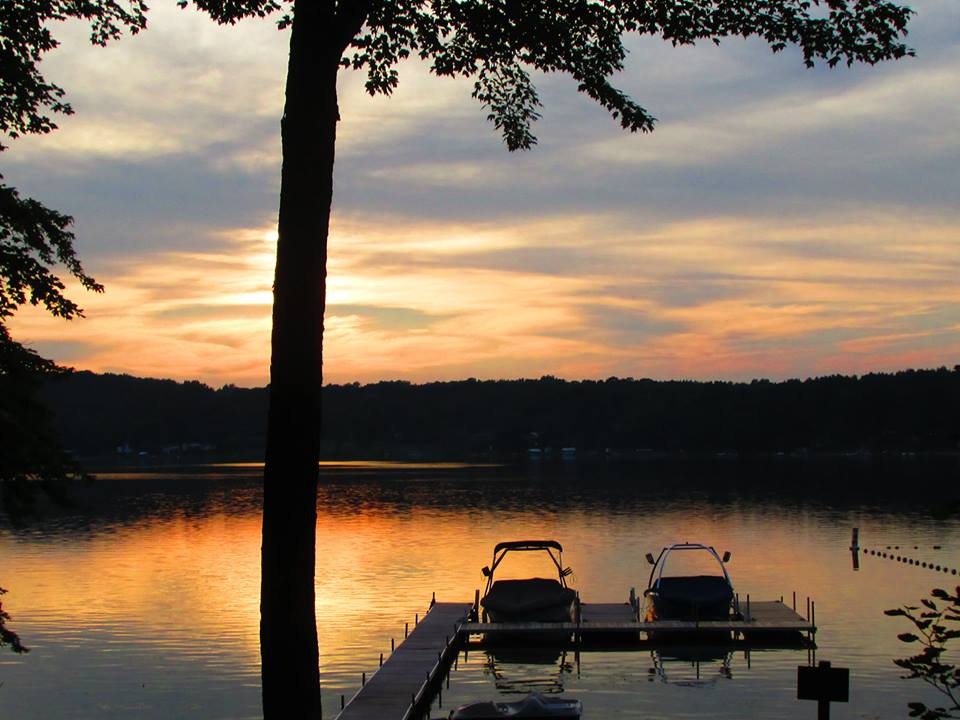 (If that's not enough to convince you there are still 6 more reasons!)
2. You can participate in adventurous activities like horseback riding, rock climbing, zip lining and riding on the big banana!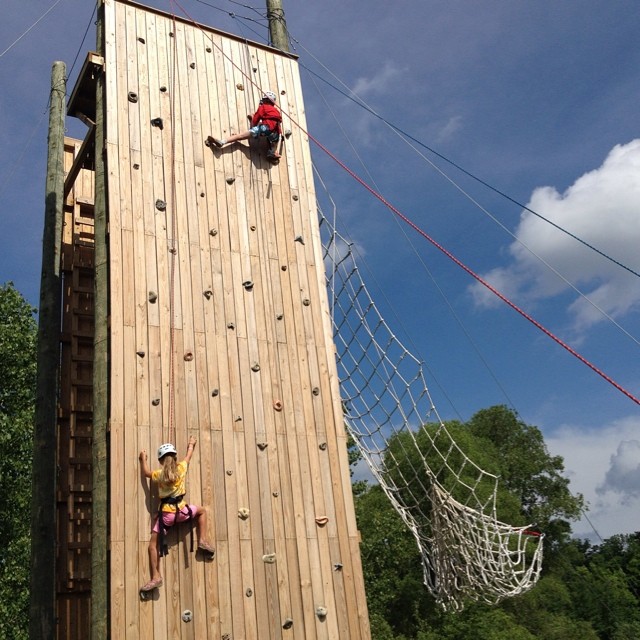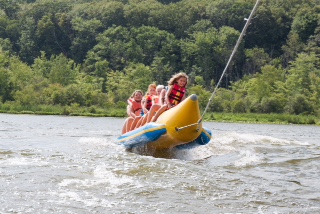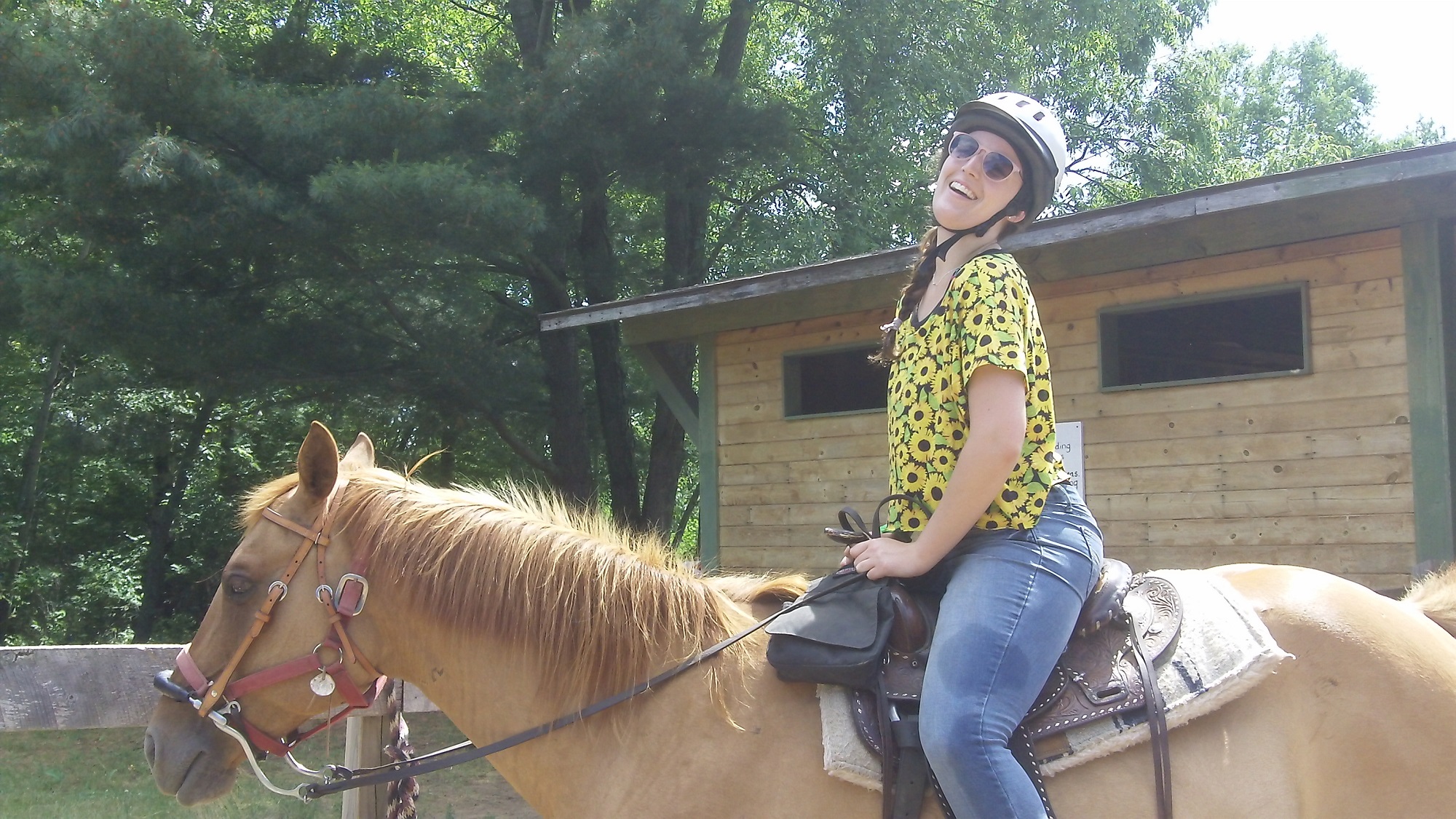 3. You get to do zany things that are out of the norm like stomp in a muddy puddle, wear a crazy wig, dress up like a pirate, and paint your face.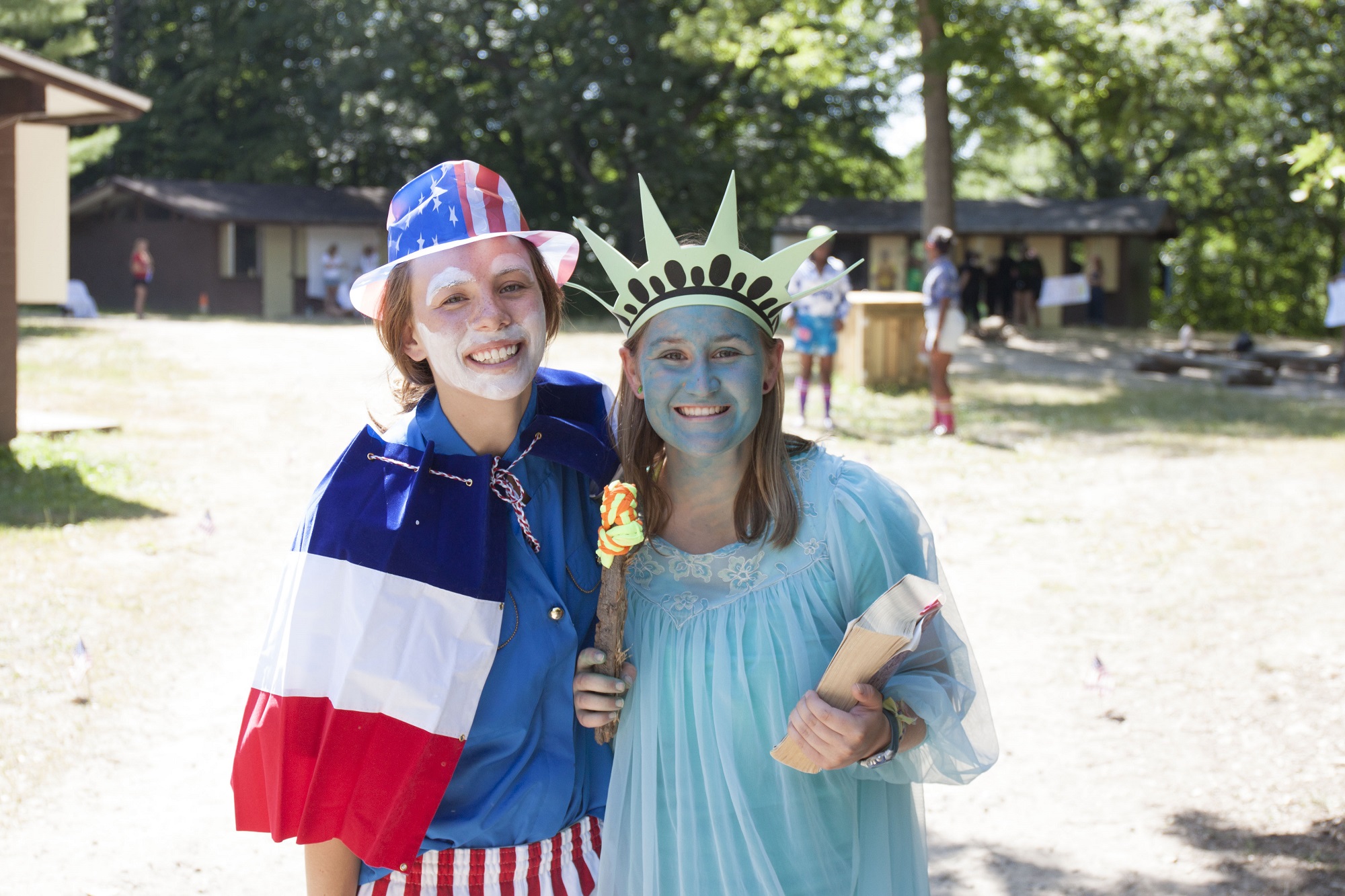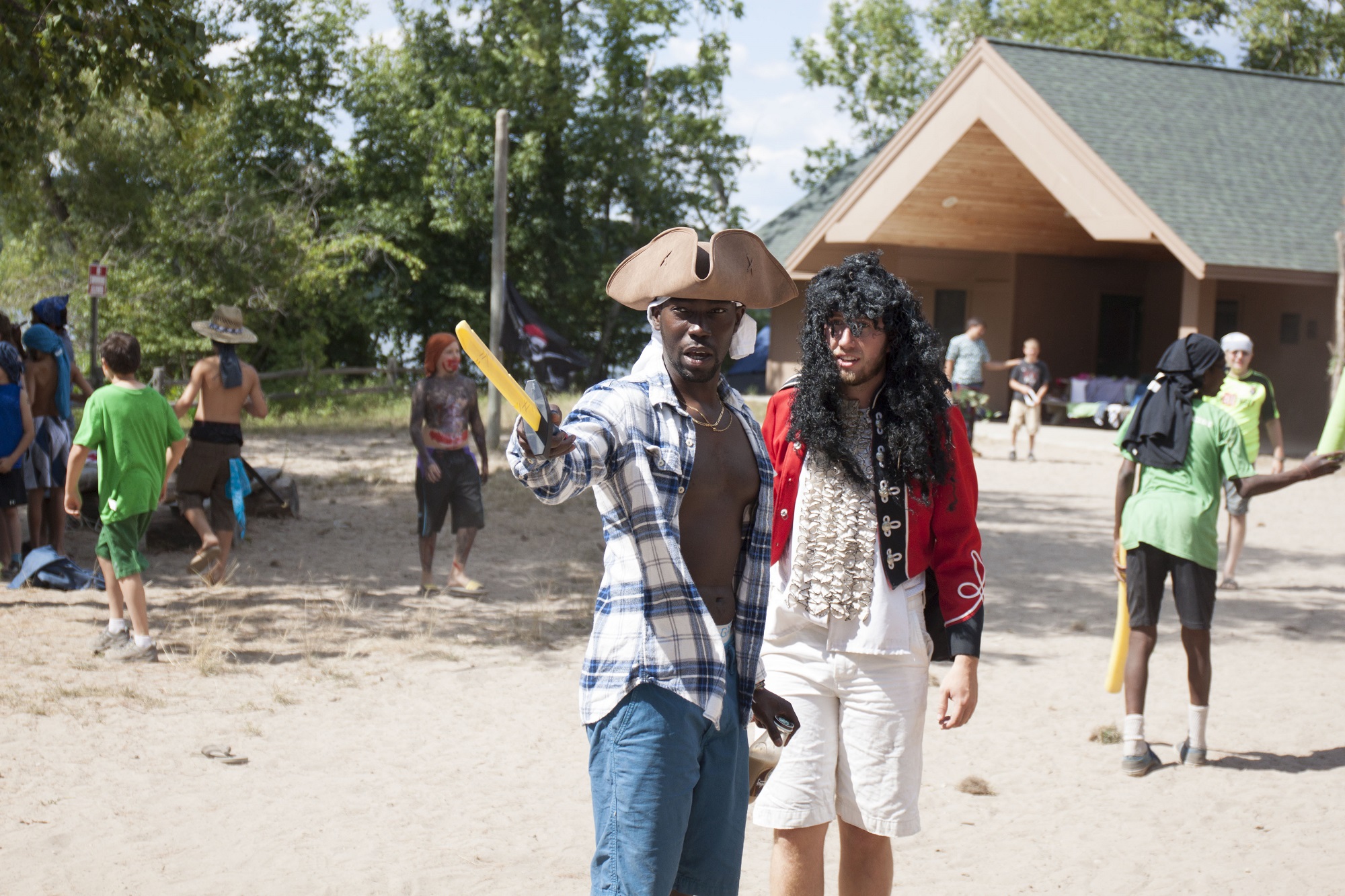 4. You get paid to eat s'mores, play with fire, go star tipping, sing and dance, throw your peers in the lake, conquer the wooden spoon challenge, watch the sun set, and eat pizza with chocolate milk.
5. You will meet some pretty amazing people and I can safely say that camp friendships are one of a kind that last a lifetime.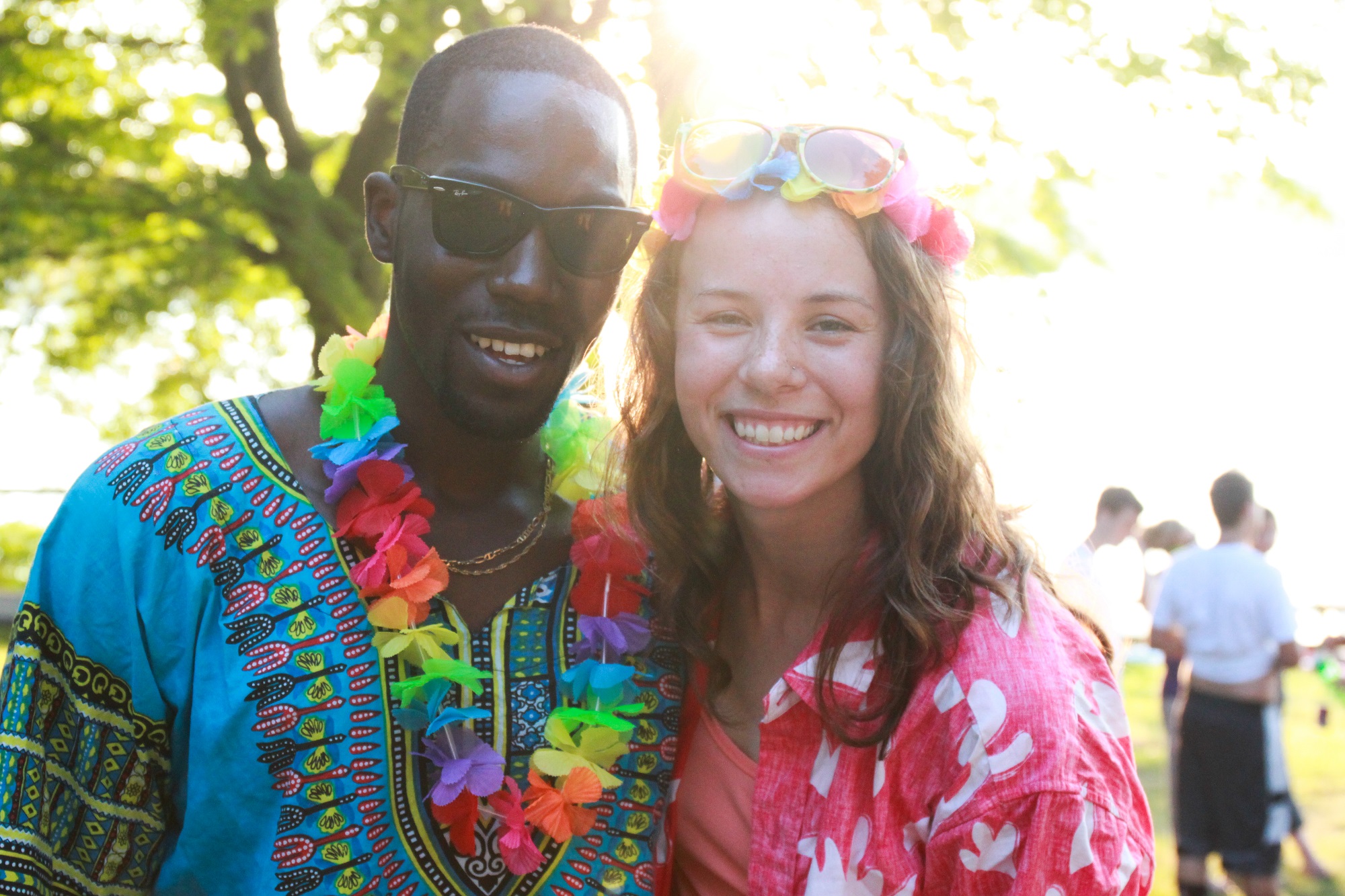 6. The memories you make at camp cannot compare to anything else.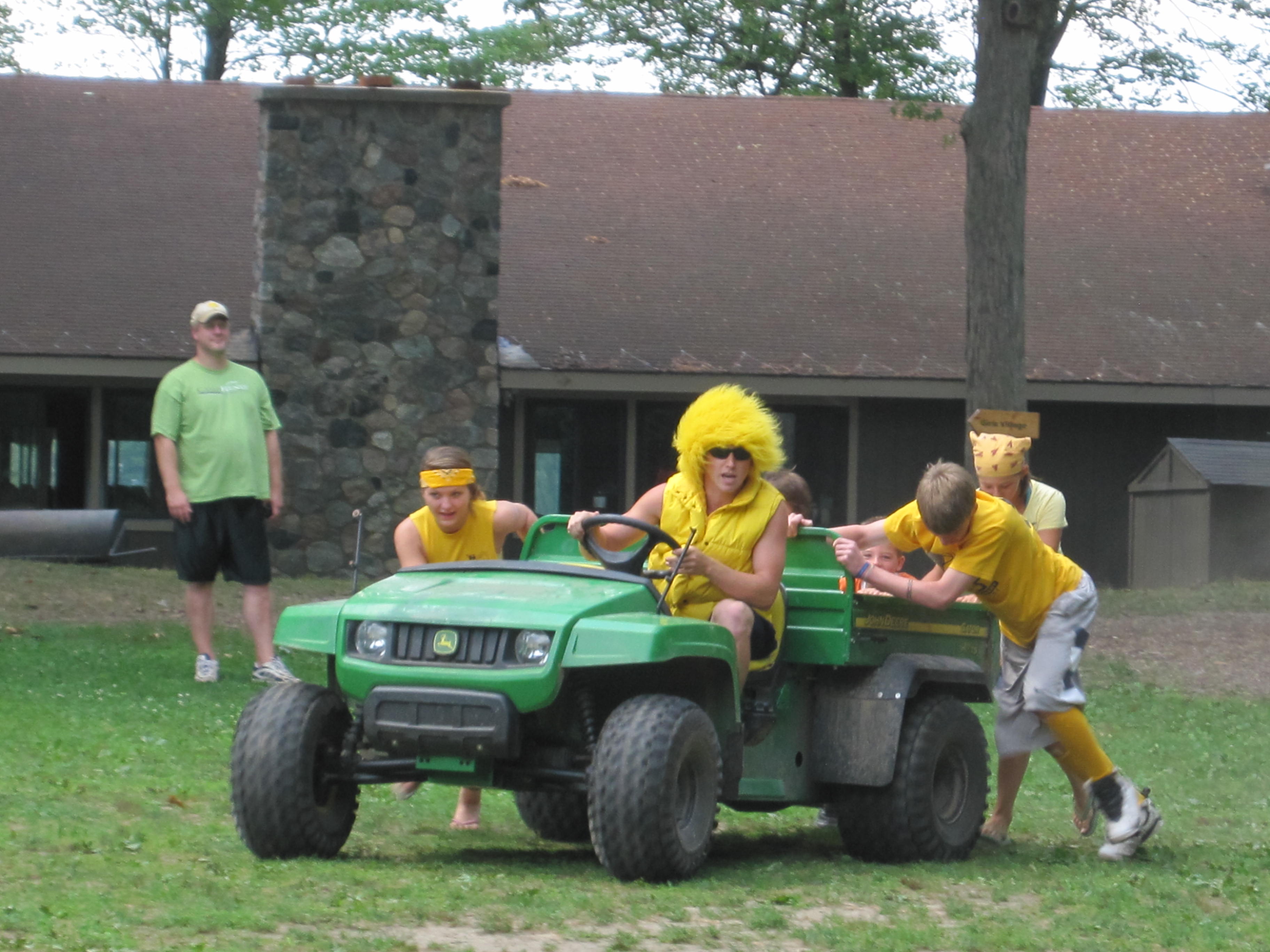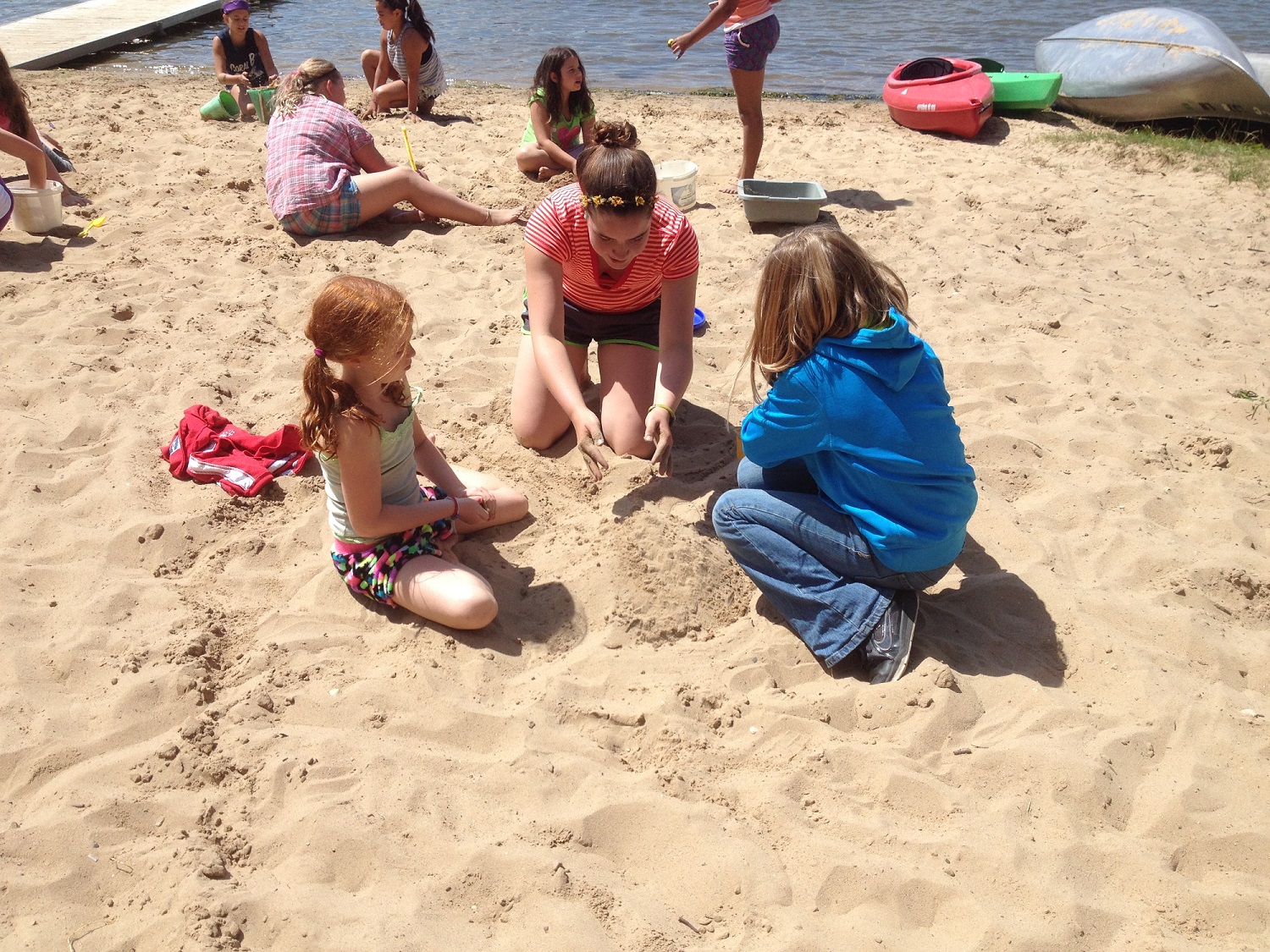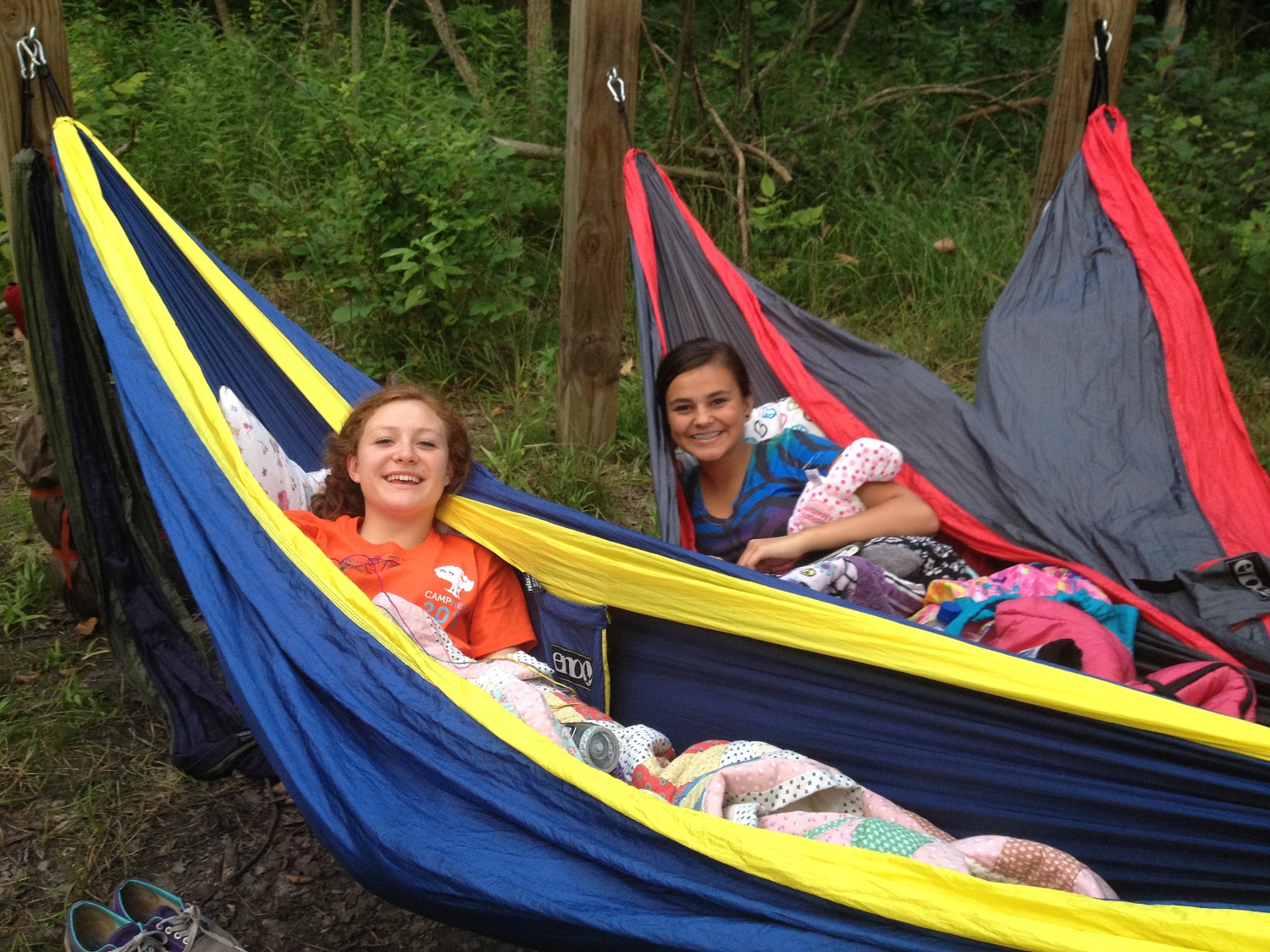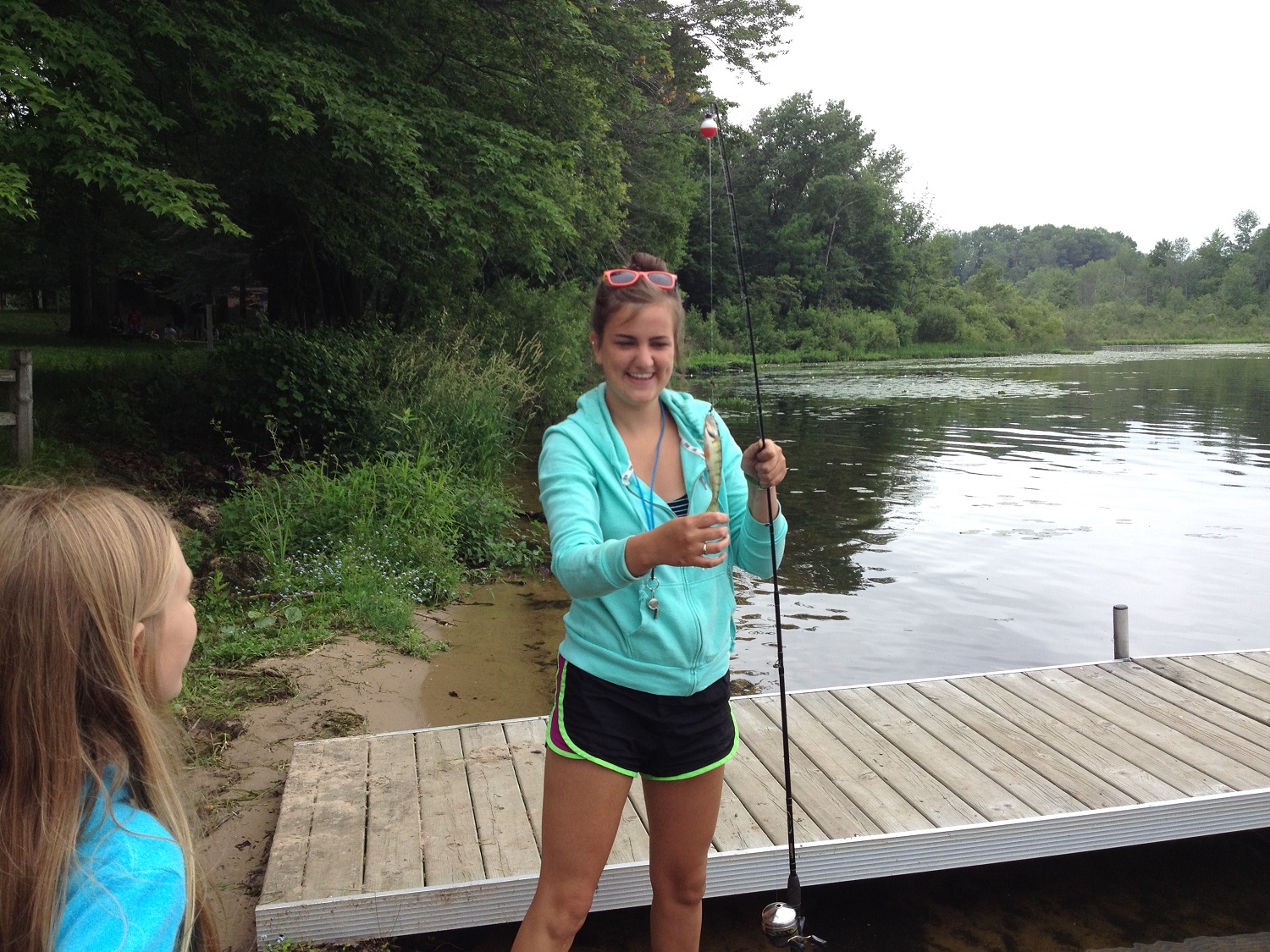 7. And the best part- you get to be somebody's hero, make a lasting impression on a child's life and show every camper that they are important, valued and loved.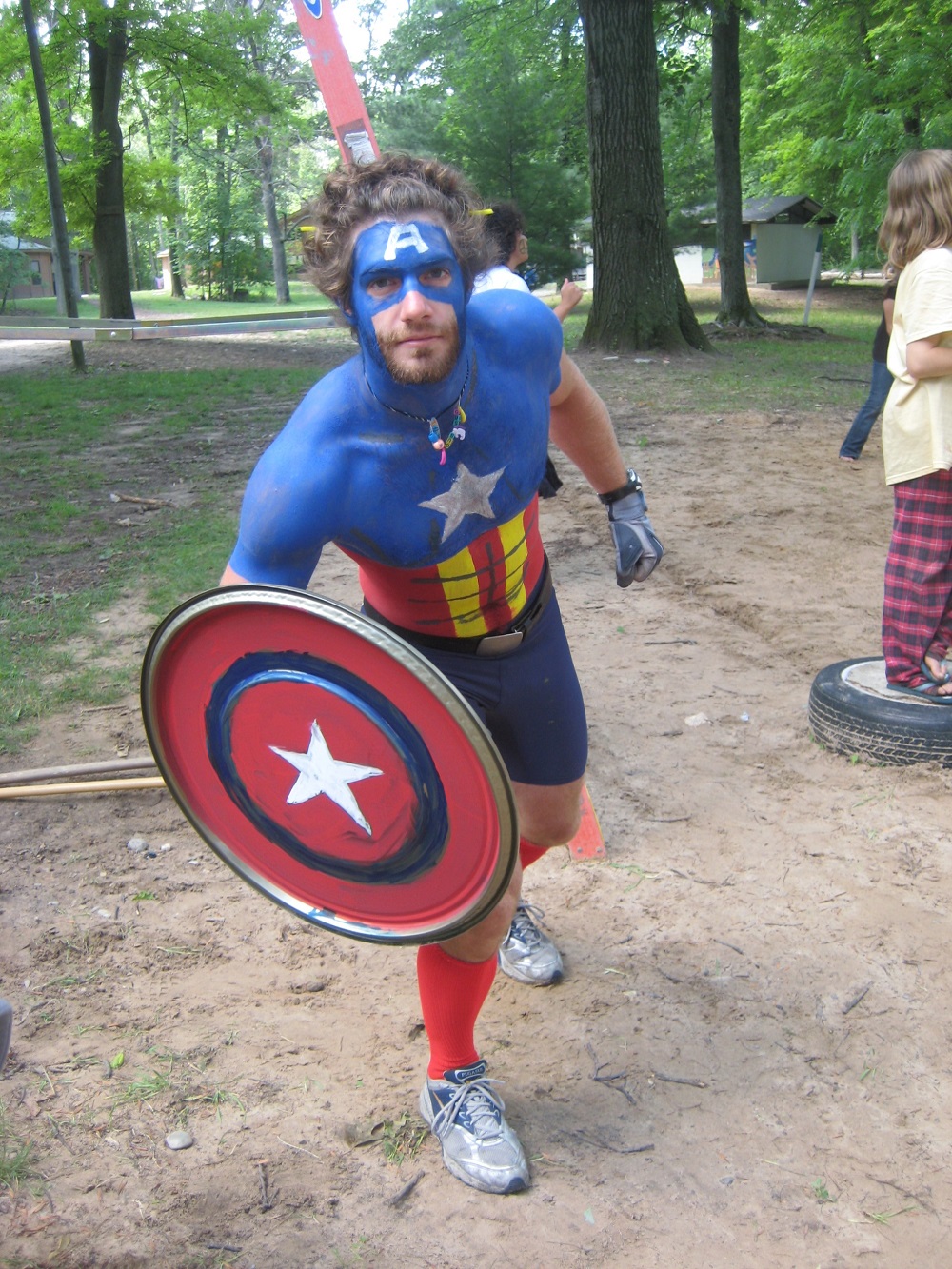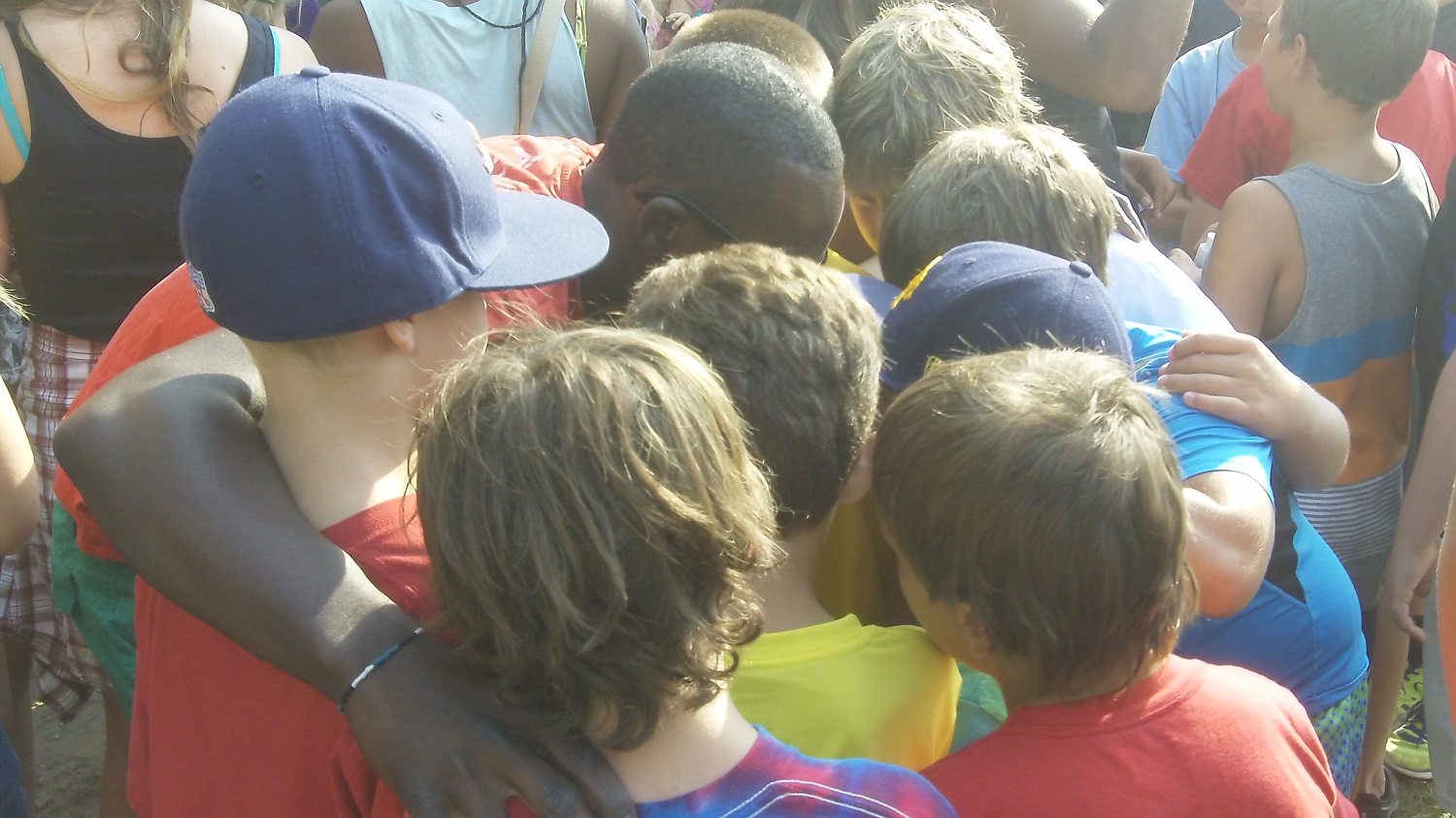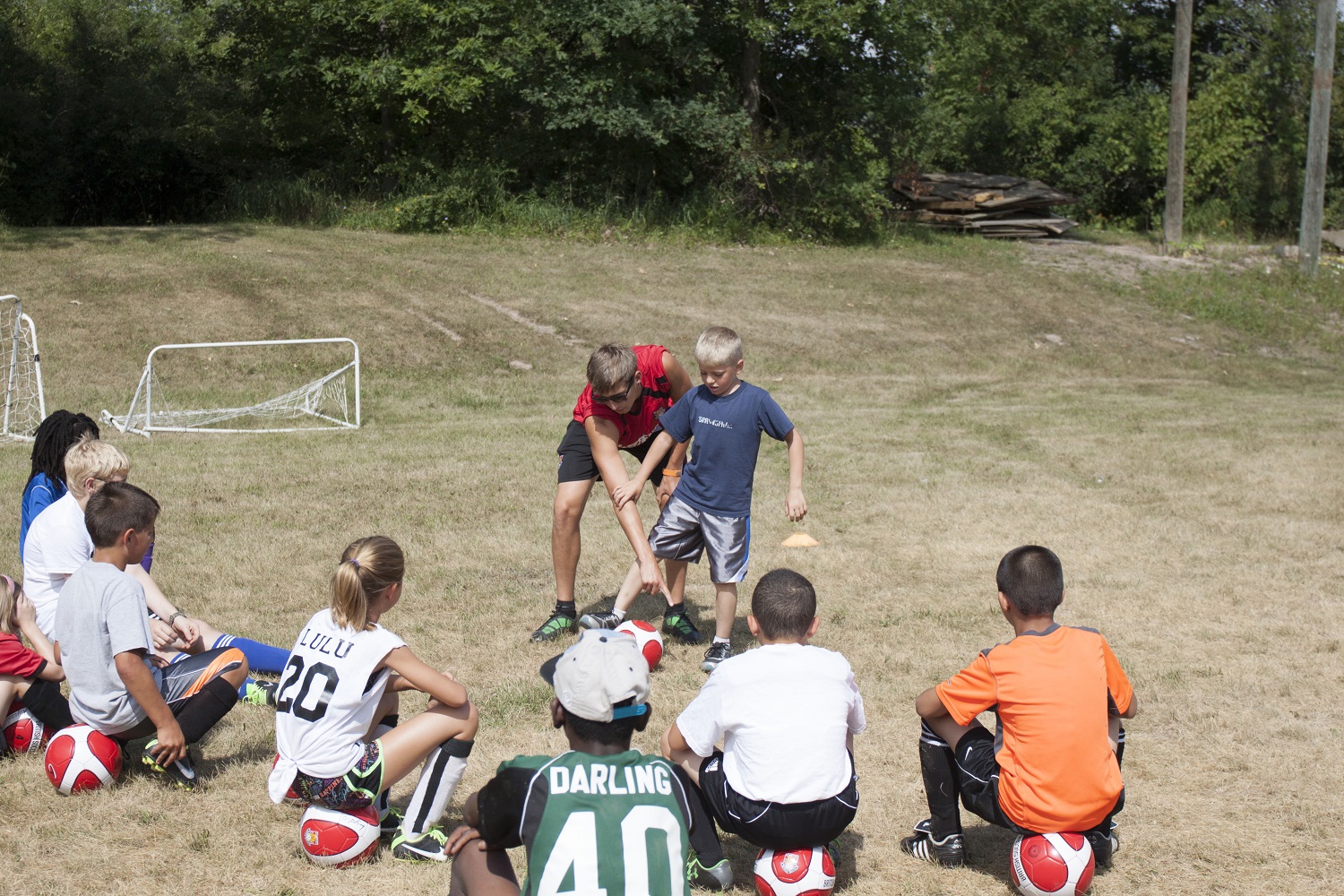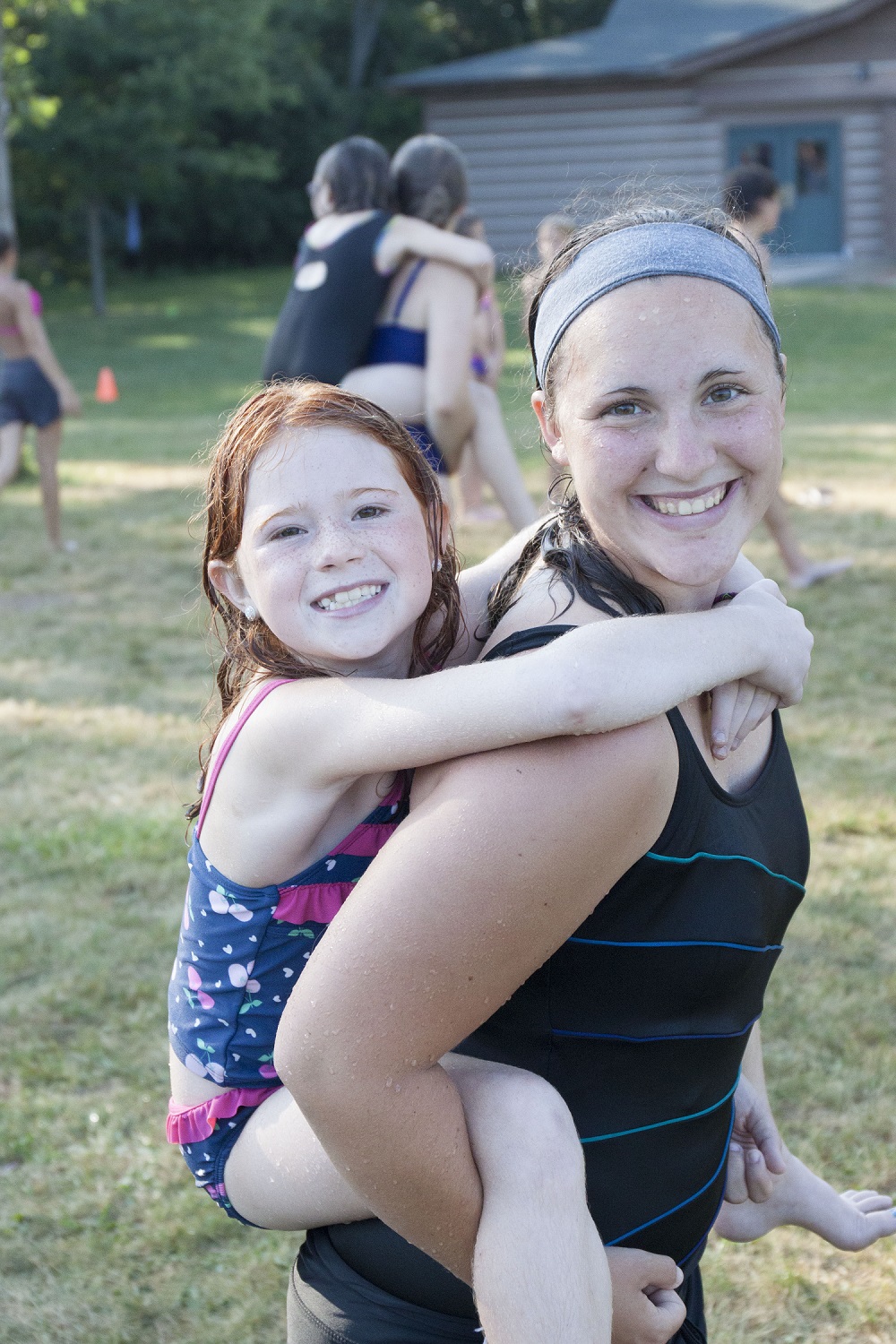 One thing I can guarantee is that you will start the summer off not knowing what to expect, but 10 weeks later, you will wish it never had to end.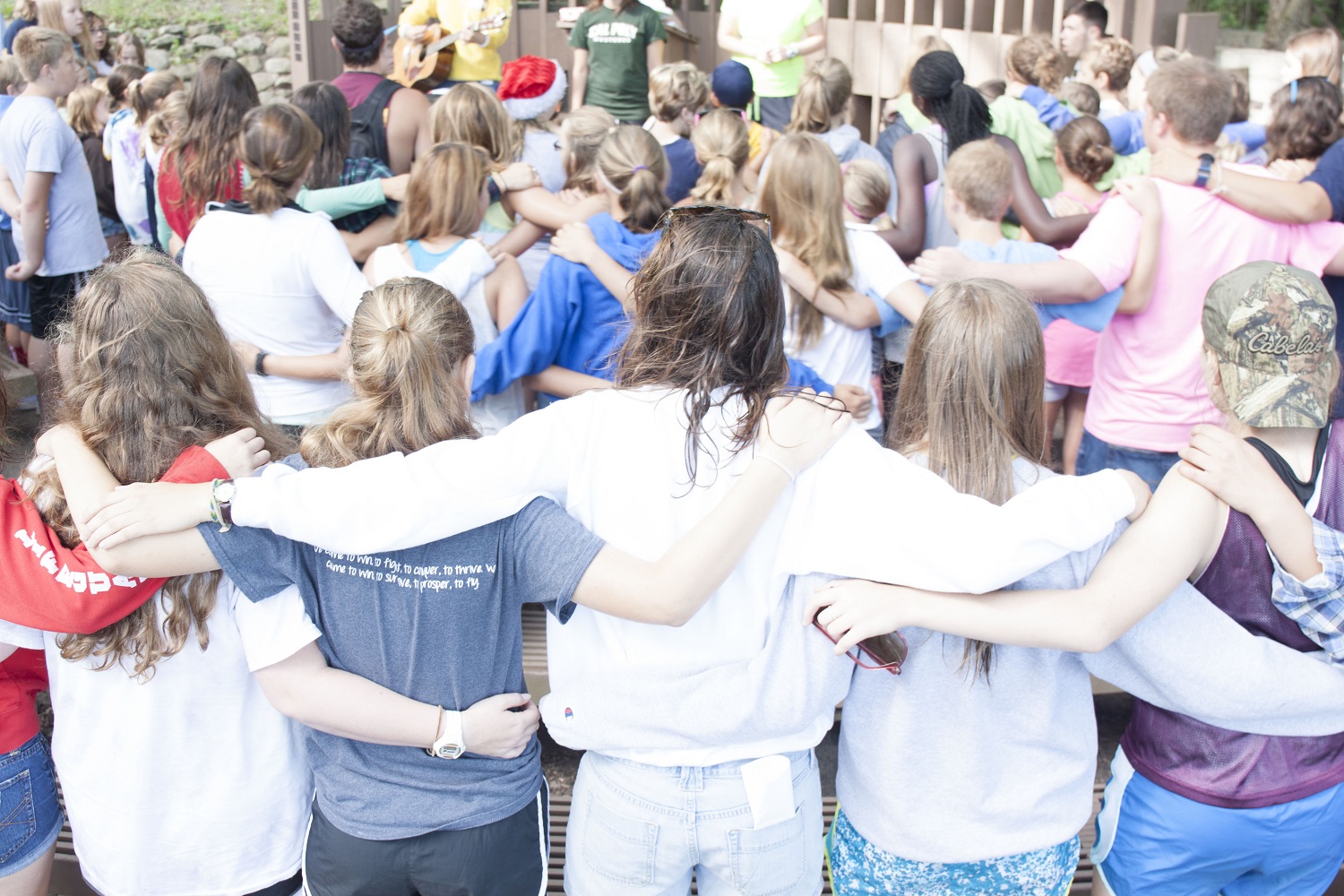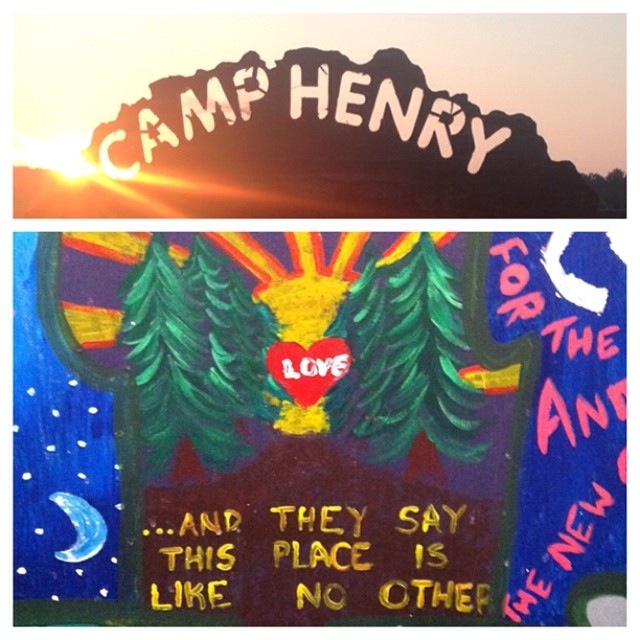 To find out more about becoming a staff member at Camp Henry,