From Camp Self to True Self
This post comes from another long time camper and current summer camp counselor, 'Burly' Ben Waterhouse. We asked Ben what it means to be ones 'camp self' and how it has made such a lasting impact on his life.
"When thinking about camp, so many memories comes to mind. I often see myself raving not only about the awesome activities we get to do like riding the big banana, or jumping in the mud pit, but also the vespers, chapels and cabin group connections that have shaped me in more ways than one.
One of my most prominent memories was during Friday night chapel when Kenny Hotaling asked me to speak about my faith journey and how camp has helped guide me. The biggest highlight was witnessing how camp extends love to truly every individual; just as Christ does. At camp we are surrounded by people who are constantly encouraging us and pouring positive energy into our lives. I knew from the first minute of stepping foot onto camp that my life would never be the same. I was shown God's love in so many different ways throughout my years as a camper.
Now in my time of being a staff member and being a few years older and wiser, I have found that it is much easier to show my faith from when I was a younger camper. It is very easy actually. Regardless of where you are, if you act just like you do while you are at camp, then you will be showing your Christian values. I have always thought that the words you speak are the most important aspects of representing oneself, but what's more important are your actions. Your actions will show what your heart reflects better than what you say. I try to live out my Christian faith in my everyday life by being who I am at camp all the time.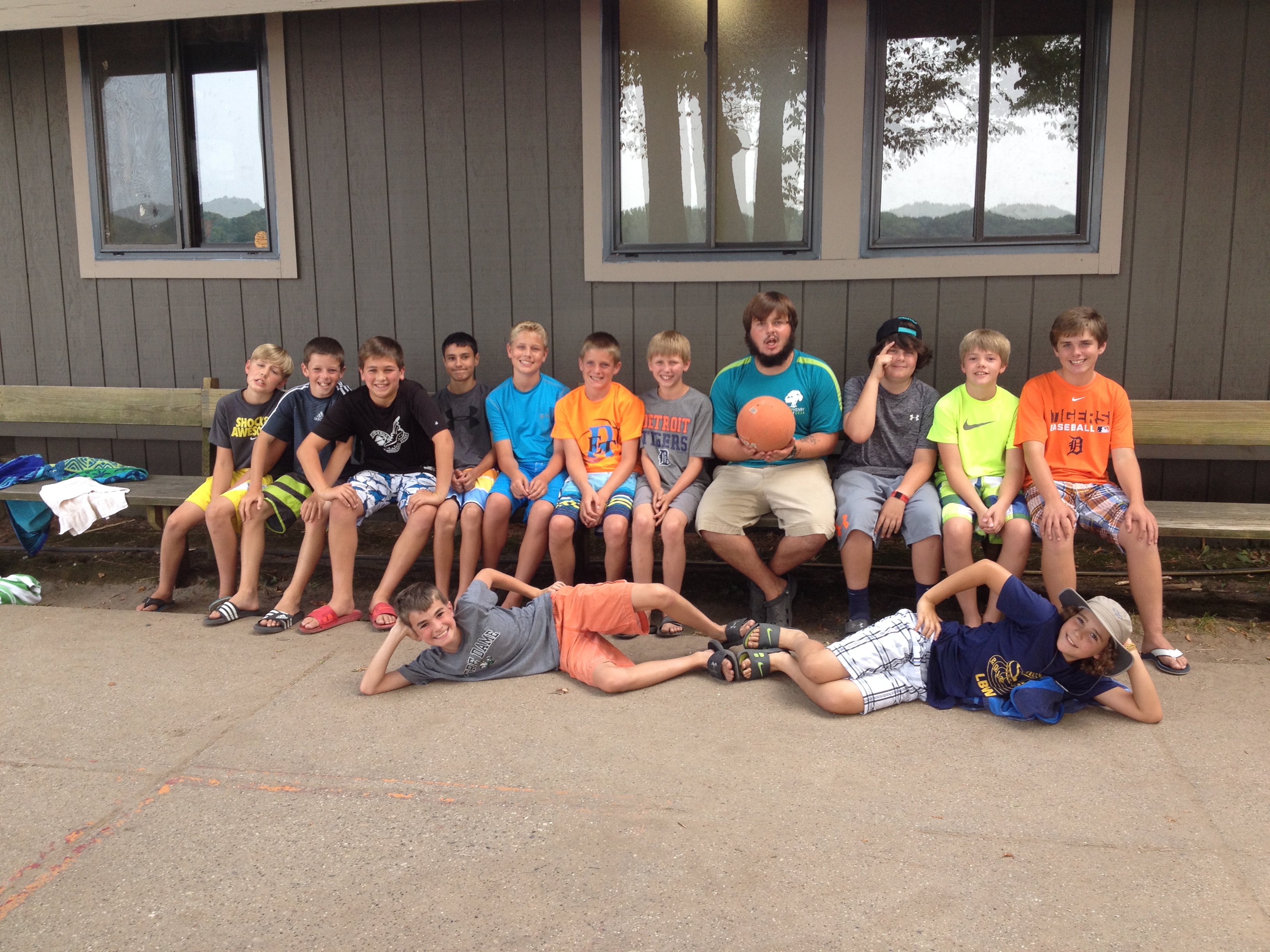 In my daily life I try to keep the mindset of being the biggest kid. I think one of the greatest parts of being a kid at heart is to live to my fullest potential and realize that if I glide through life just enough to get by, it won't be as fulfilling. As kids we go all out in every game we play and everything we do; not necessarily because we want to win but because of the simple fact that we are playing amongst our friends- which is all the joy we need. I love being a kid at heart because I can see the simple things and enjoy them.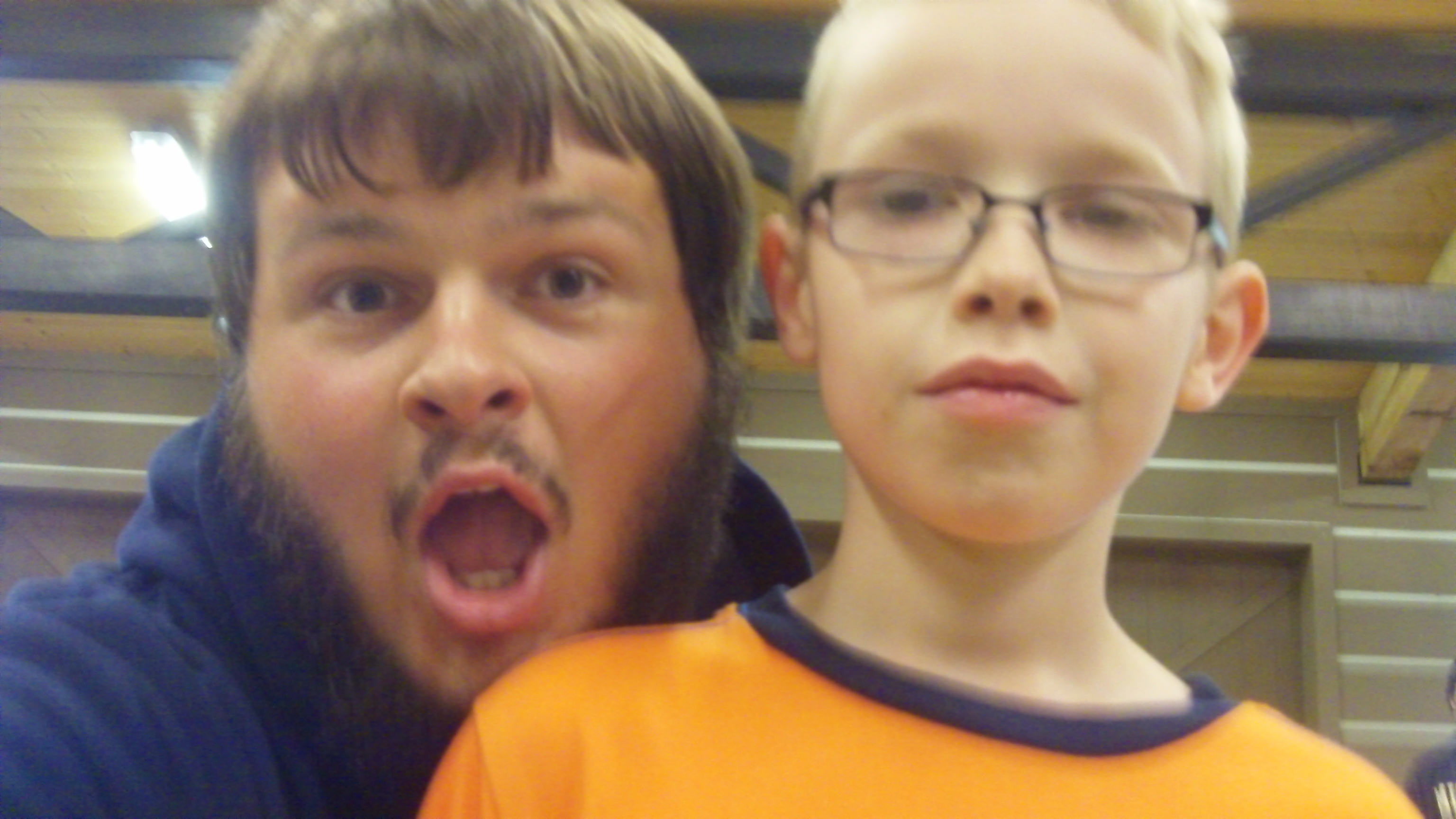 My encouragement for everyone is to not lose their inner kid and to remember how they act at camp and to bring it out wherever they go. We can all spread our Christian values by extending camp's grace to the rest of the world. Embrace that inner child that we all have! Go have a spontaneous game of basketball, or eat your food with just your hands, or break into song! Whatever it is, remember the joys of being a child of God and know that He is with us through all of it. That is how I learned that my "camp self" is not only my best self but also my true self."
-"Burly" Ben Waterhouse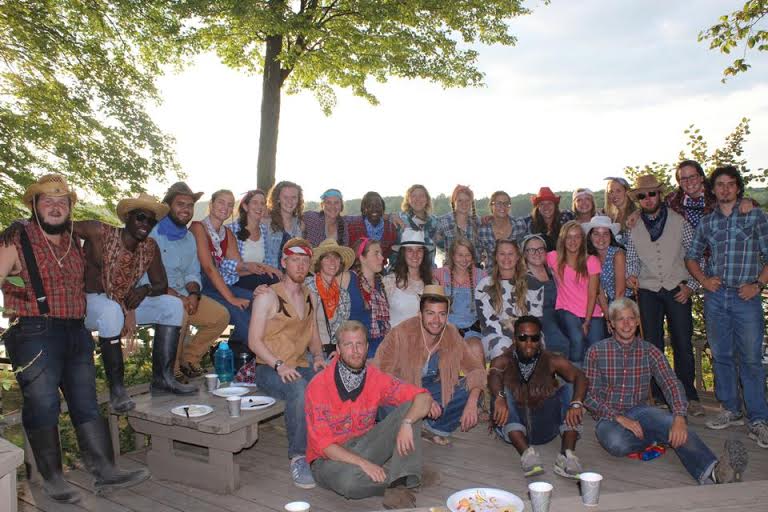 10 Reasons You Shouldn't Come To Camp
Thinking about coming to camp? While that sounds like a great idea, I want to make sure you know what you're getting yourself into. I've been at Camp Henry for over 10 years now, and there are a few things they don't tell you in the brochure. Here are a list of 10 reasons you should not come to camp. If you can overlook these, camp is probably the perfect place for you!
1.It's quite possibly the ugliest place on Earth. Don't believe me? Just look at the sunsets- not even worth a second glance.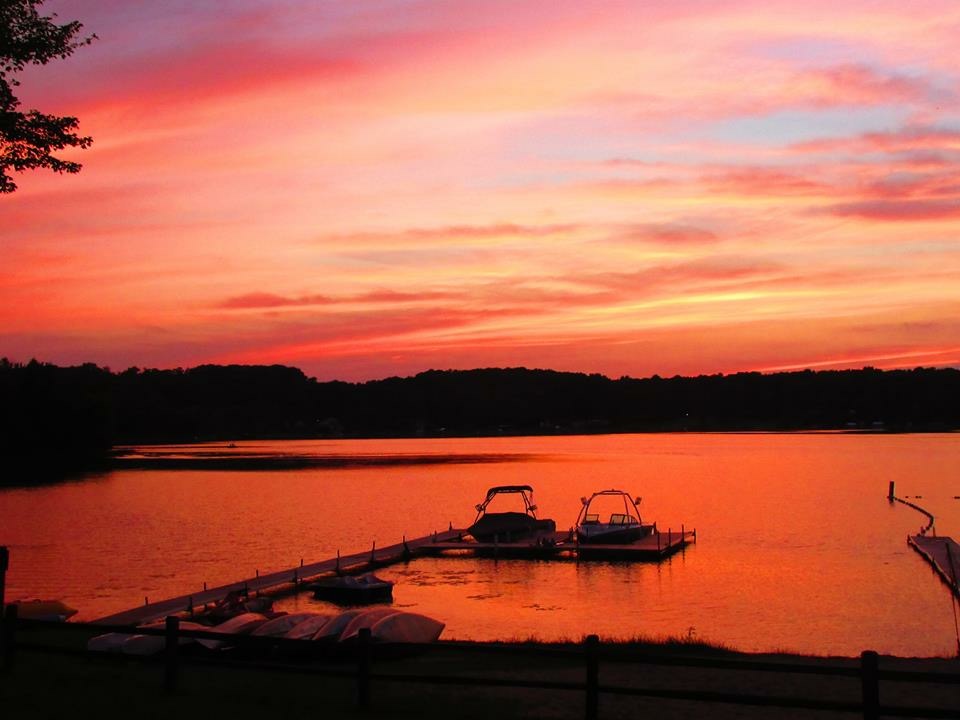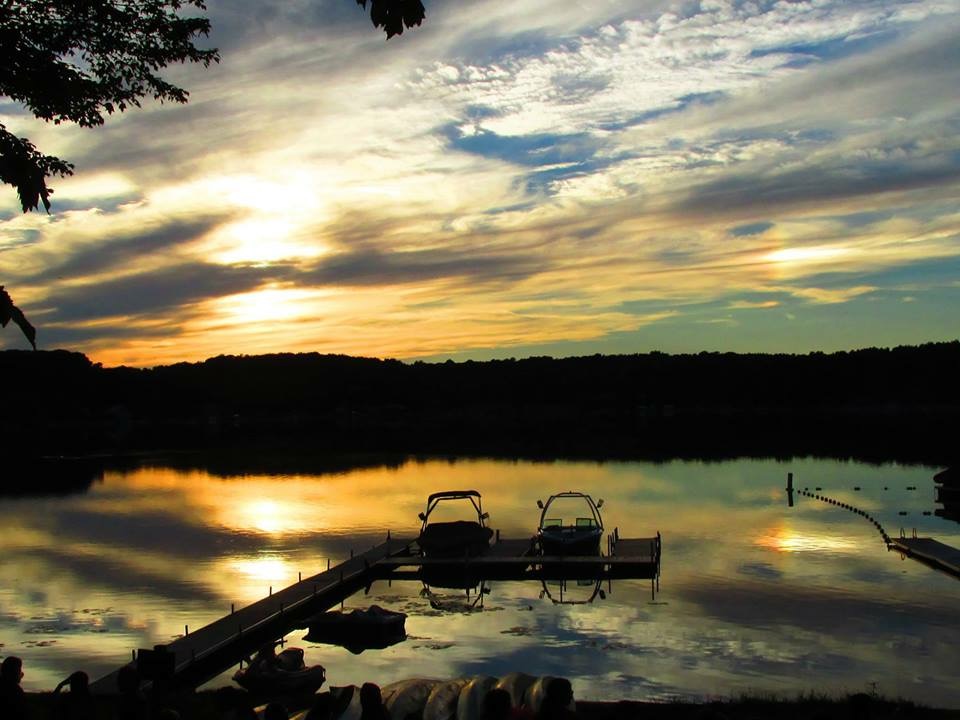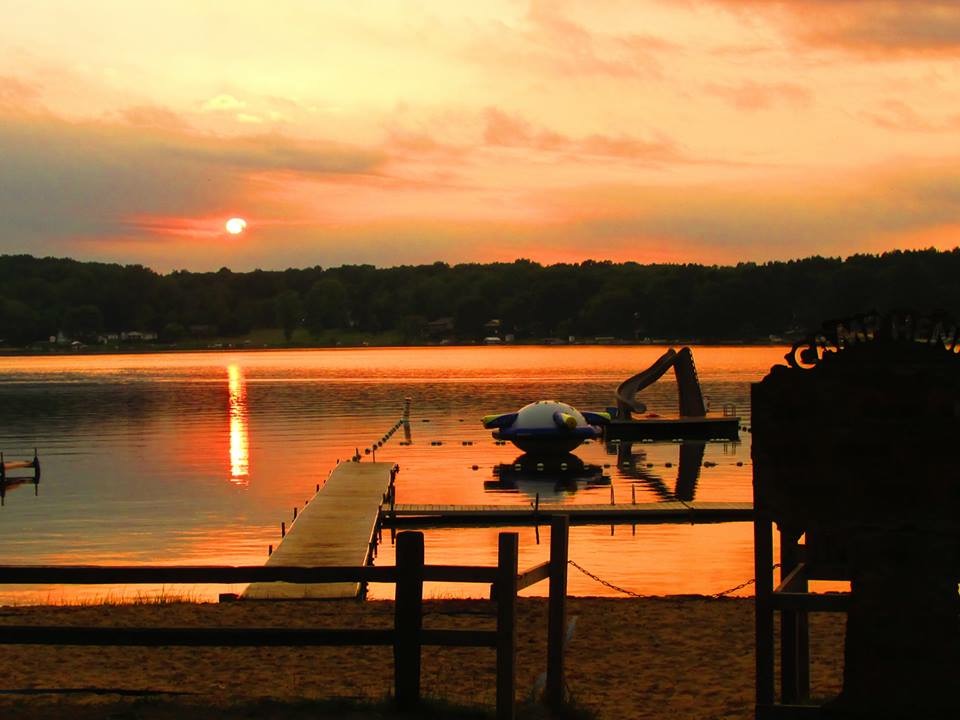 2. You're encouraged to get as dirty as possible, paint your face, jump in the mud, and slip n' slide down the slippery slopes. Sounds boring and gross if you ask me.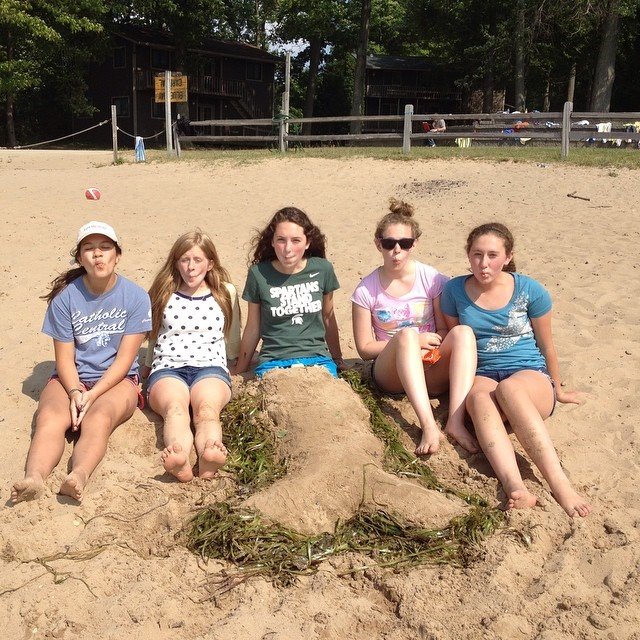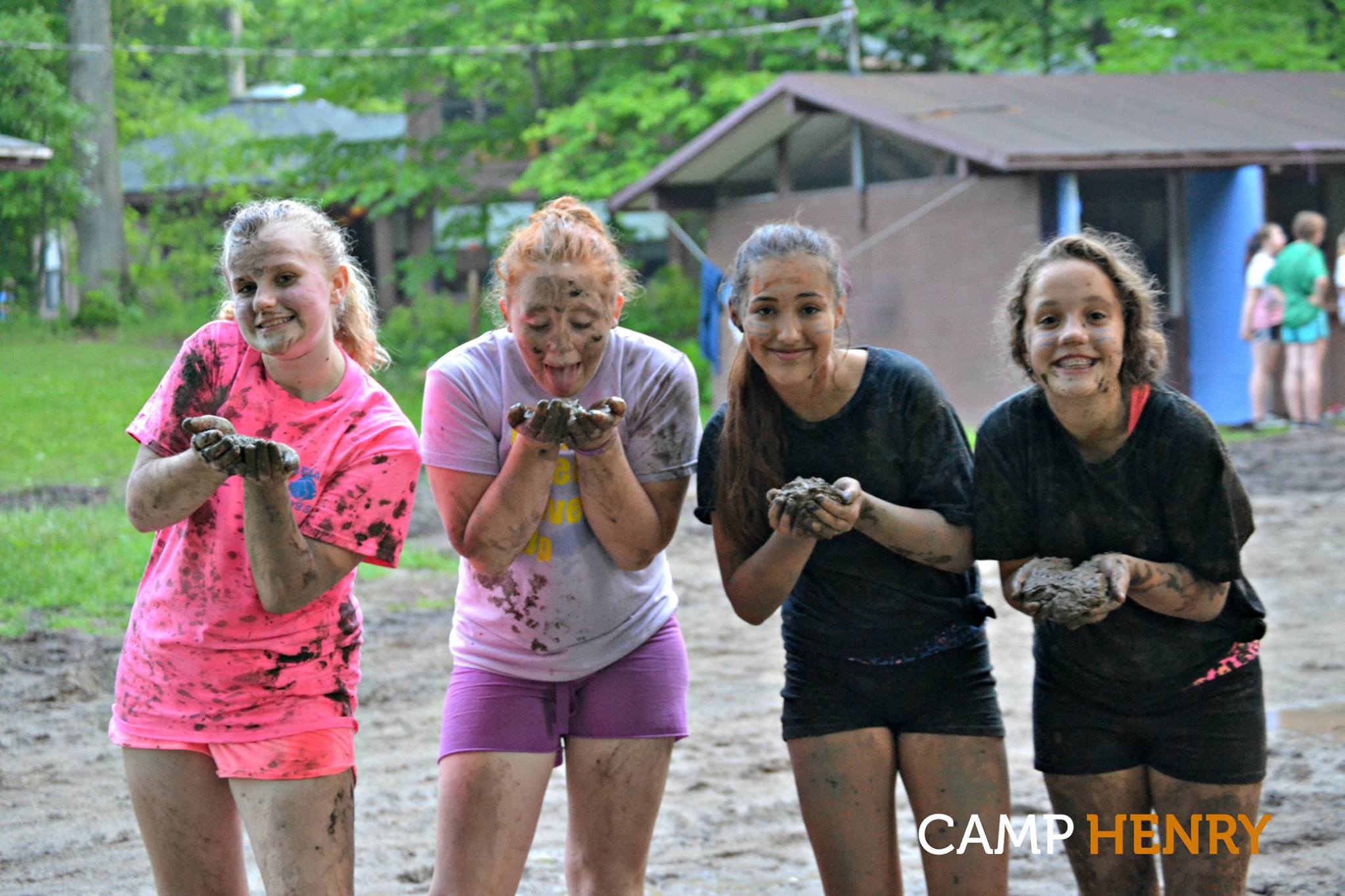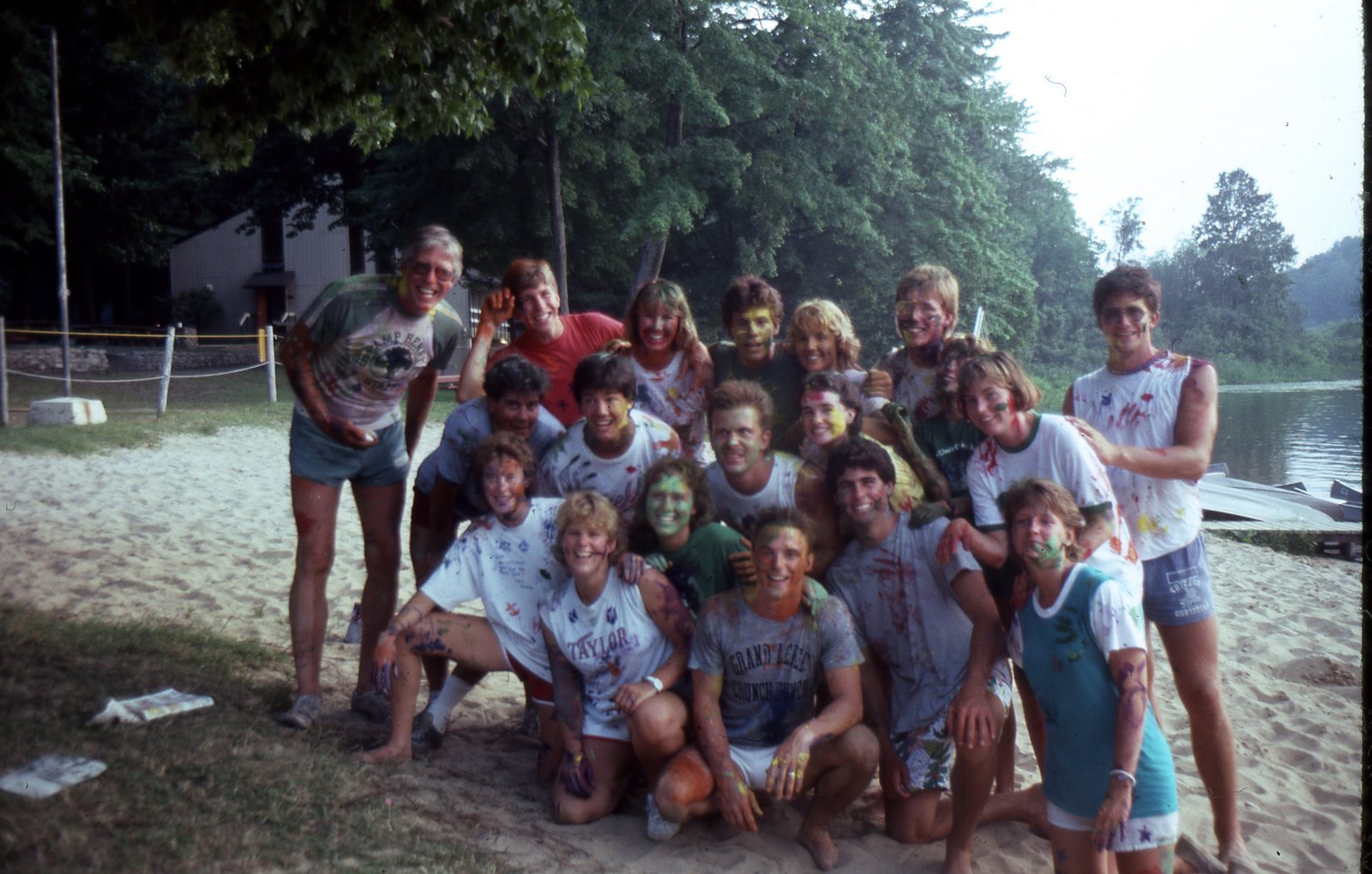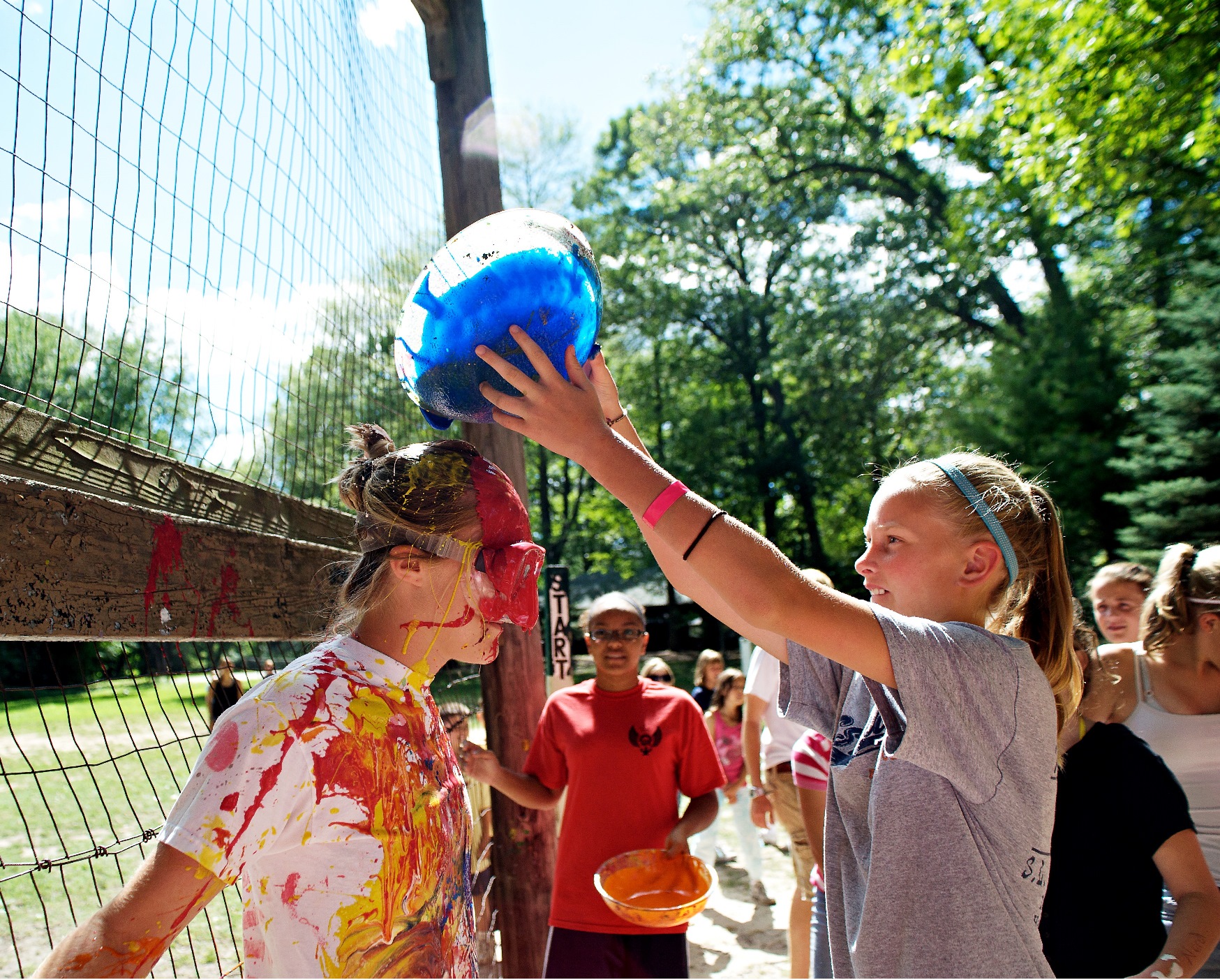 3. You're forced to interact with strange people from all across the world and listen to them share their stories and traditions. Oh my days- who loves a British accent, anyway? Come on- you're a mess if you do.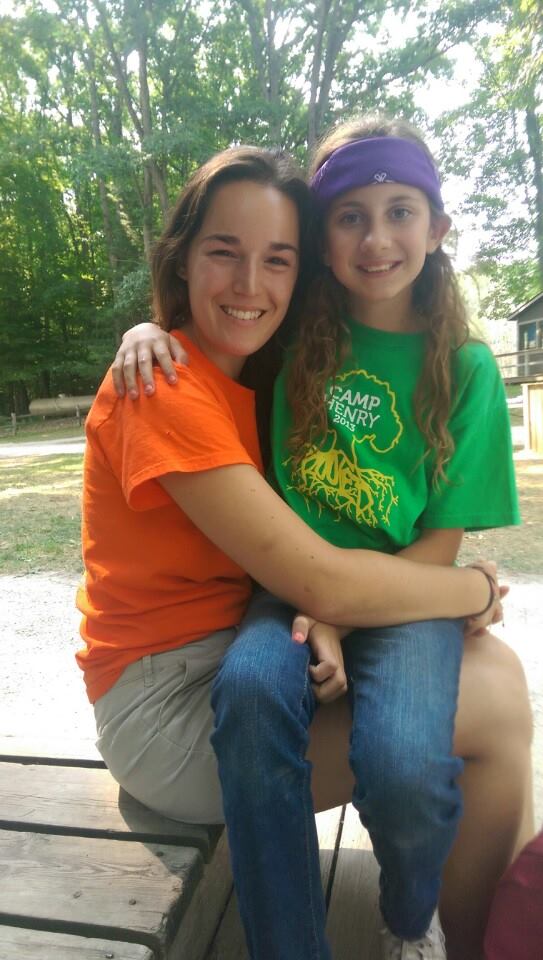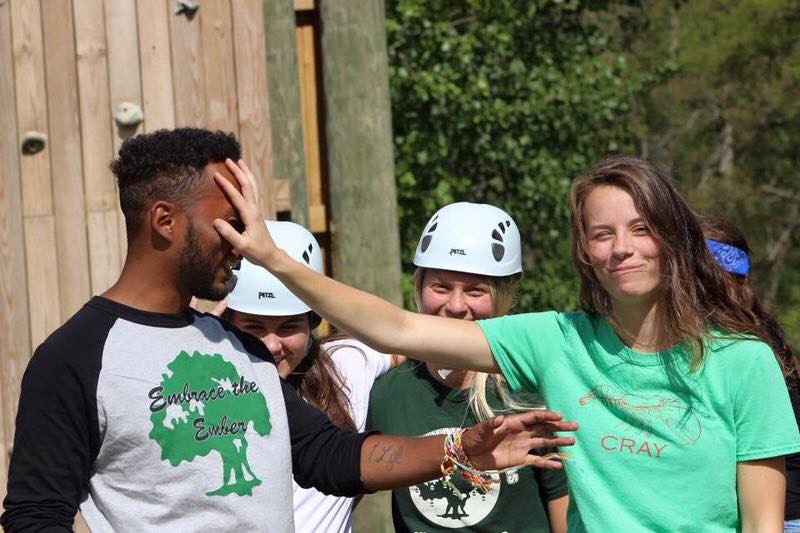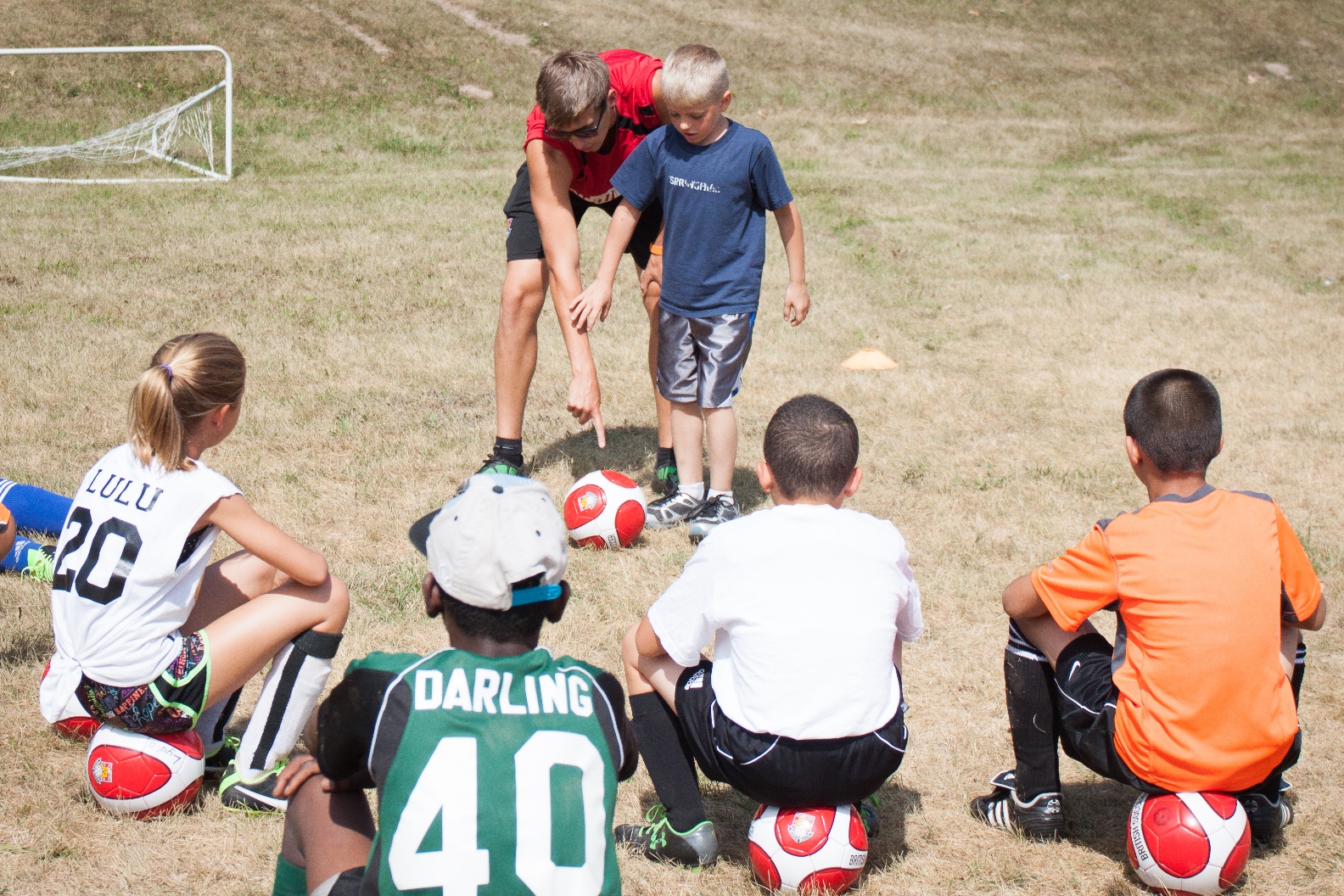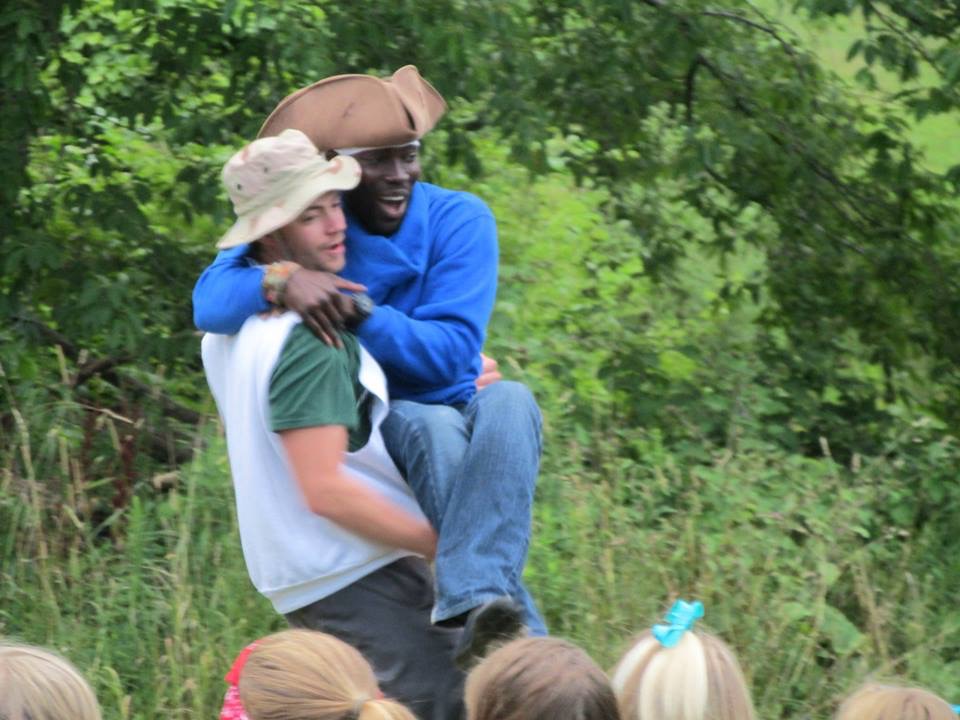 4. You spend the entire week participating in extremely boring activities such as climbing the Tator Tot, riding horses, rock climbing, zip-lining, and tubing on the Big Banana. Don't put me down for that.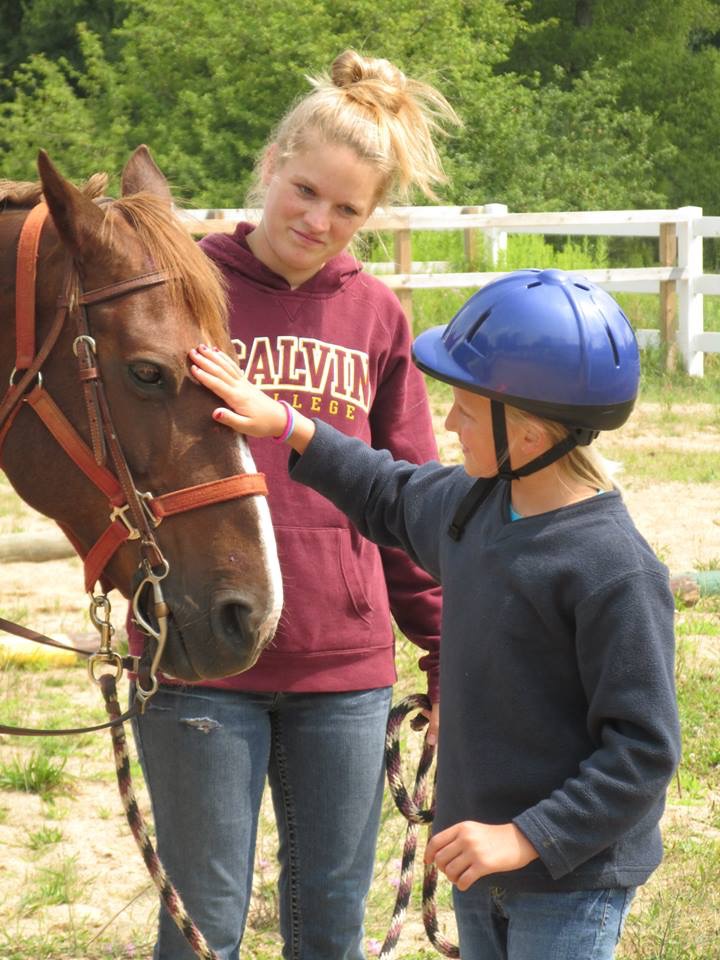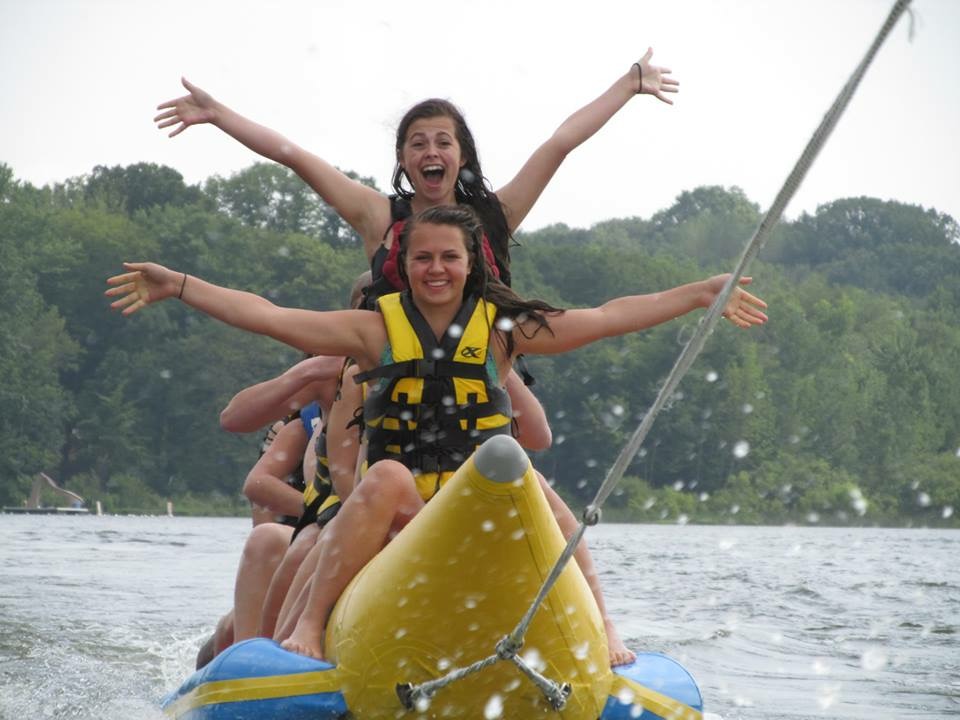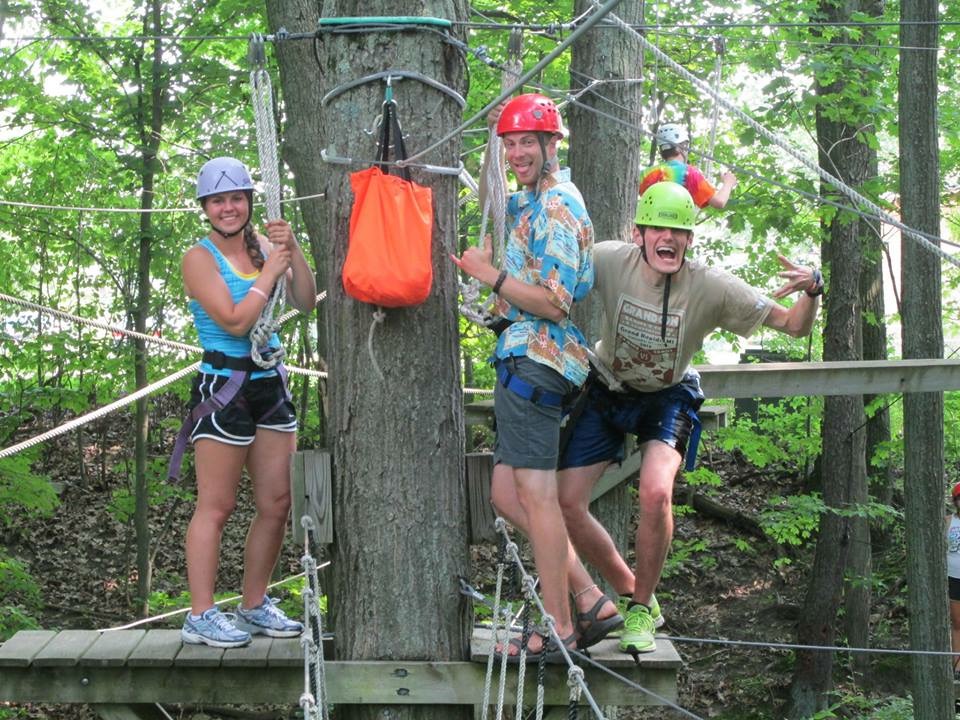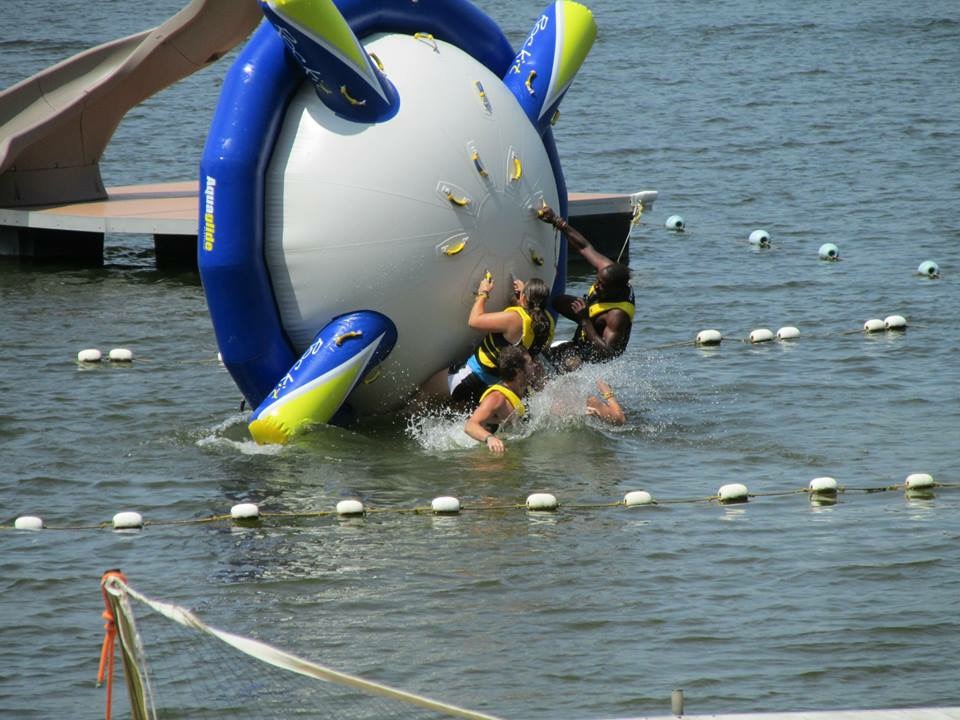 5. It's hard to make life-long friends when everyone at camp is so welcoming, accepting, encouraging and loving all the time… how rude.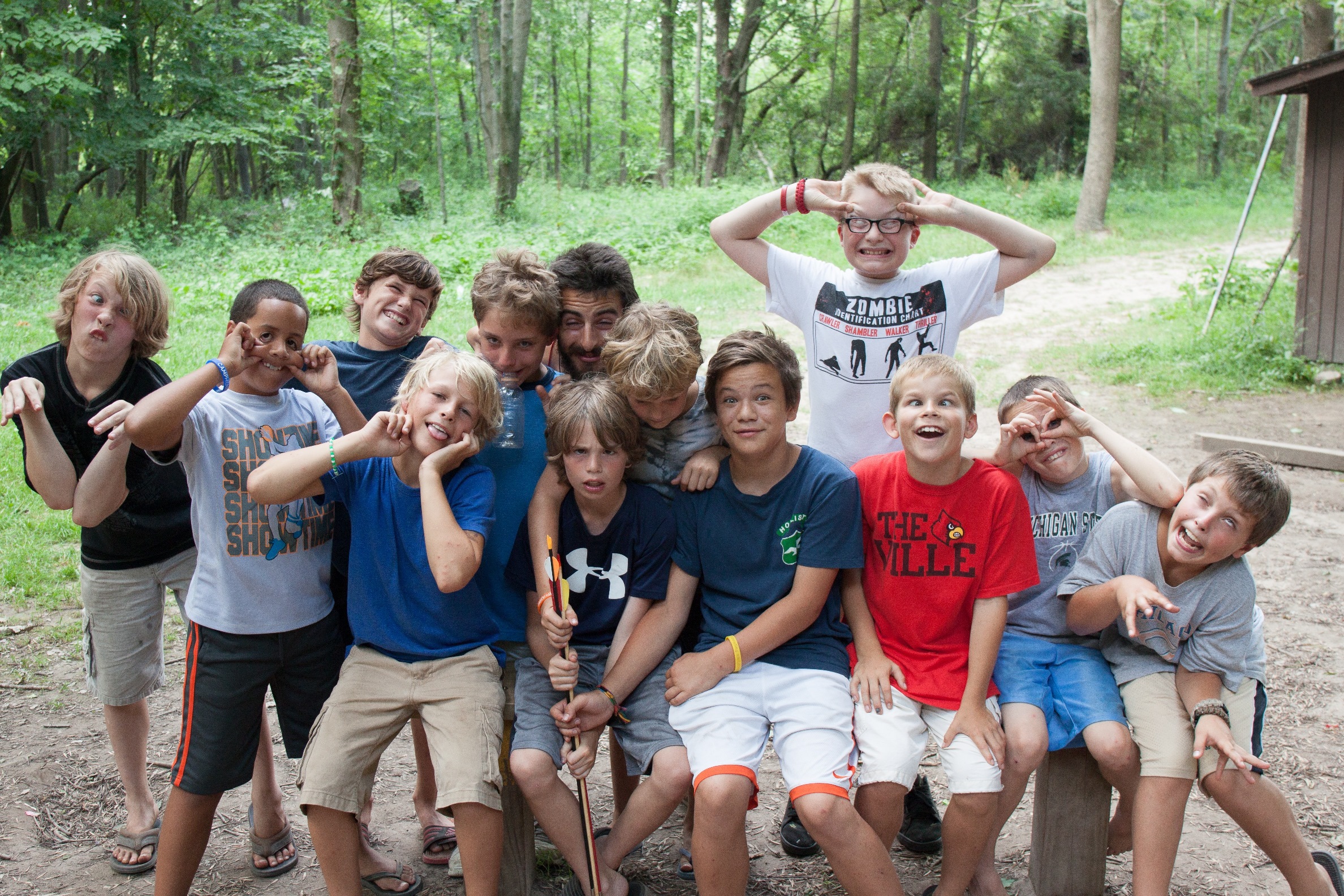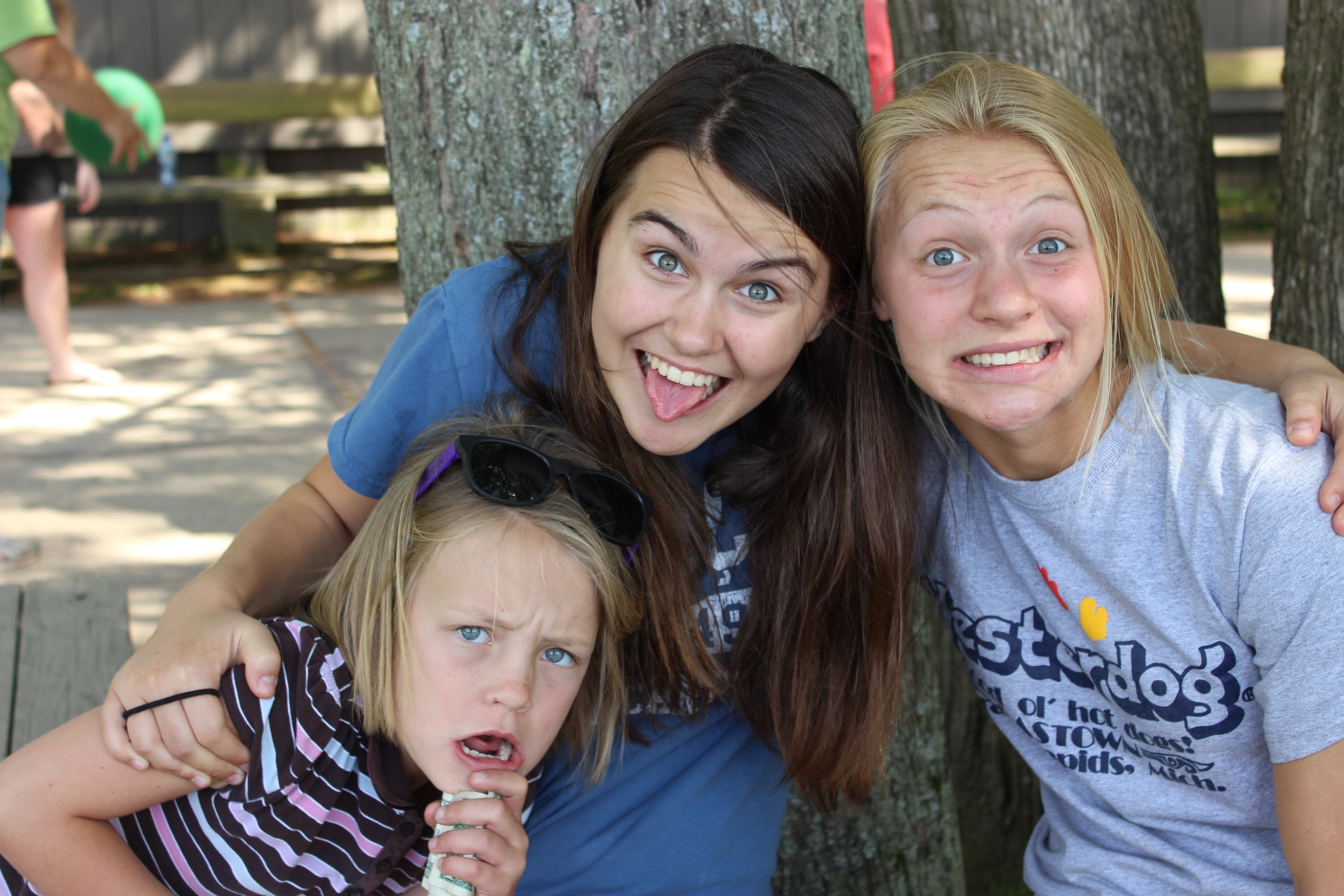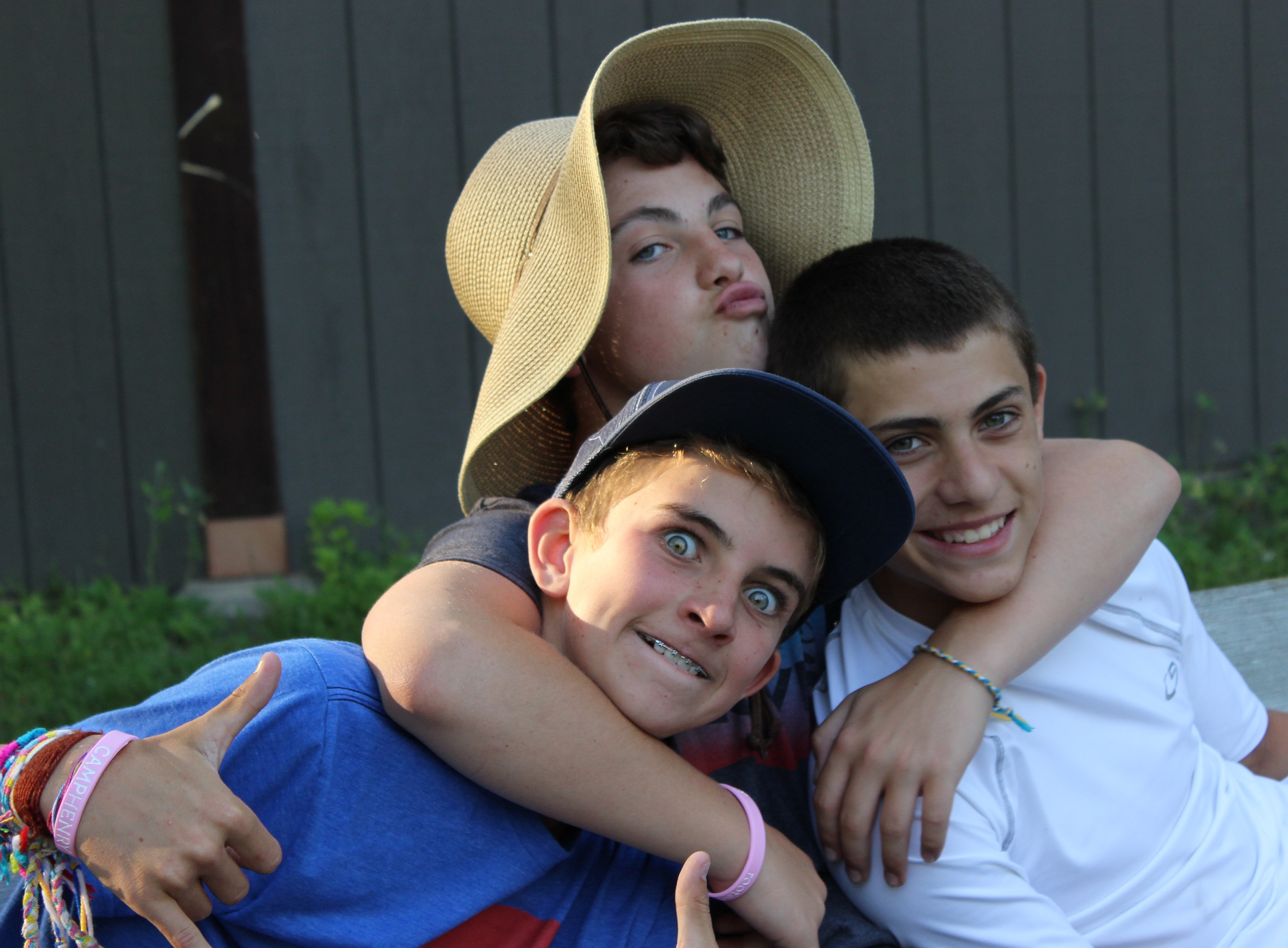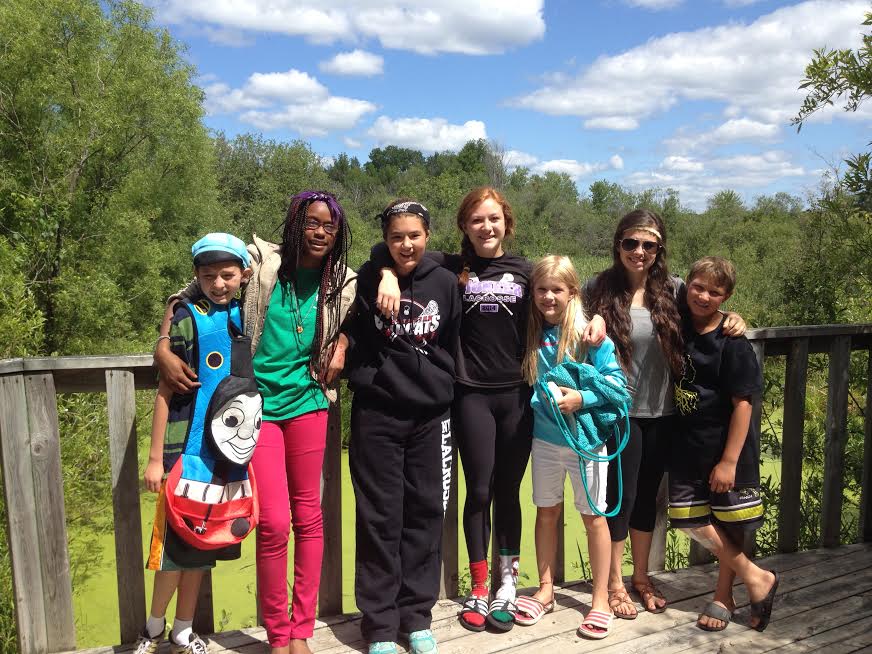 6. You have to go an entire week without electronics. Who wants to unplug, unwind, and spend time in community when they could be scrolling Facebook for the 300th time in one day? I won't have time to post videos of people doing cool things if I'm stuck at camp doing nothing, so no thanks.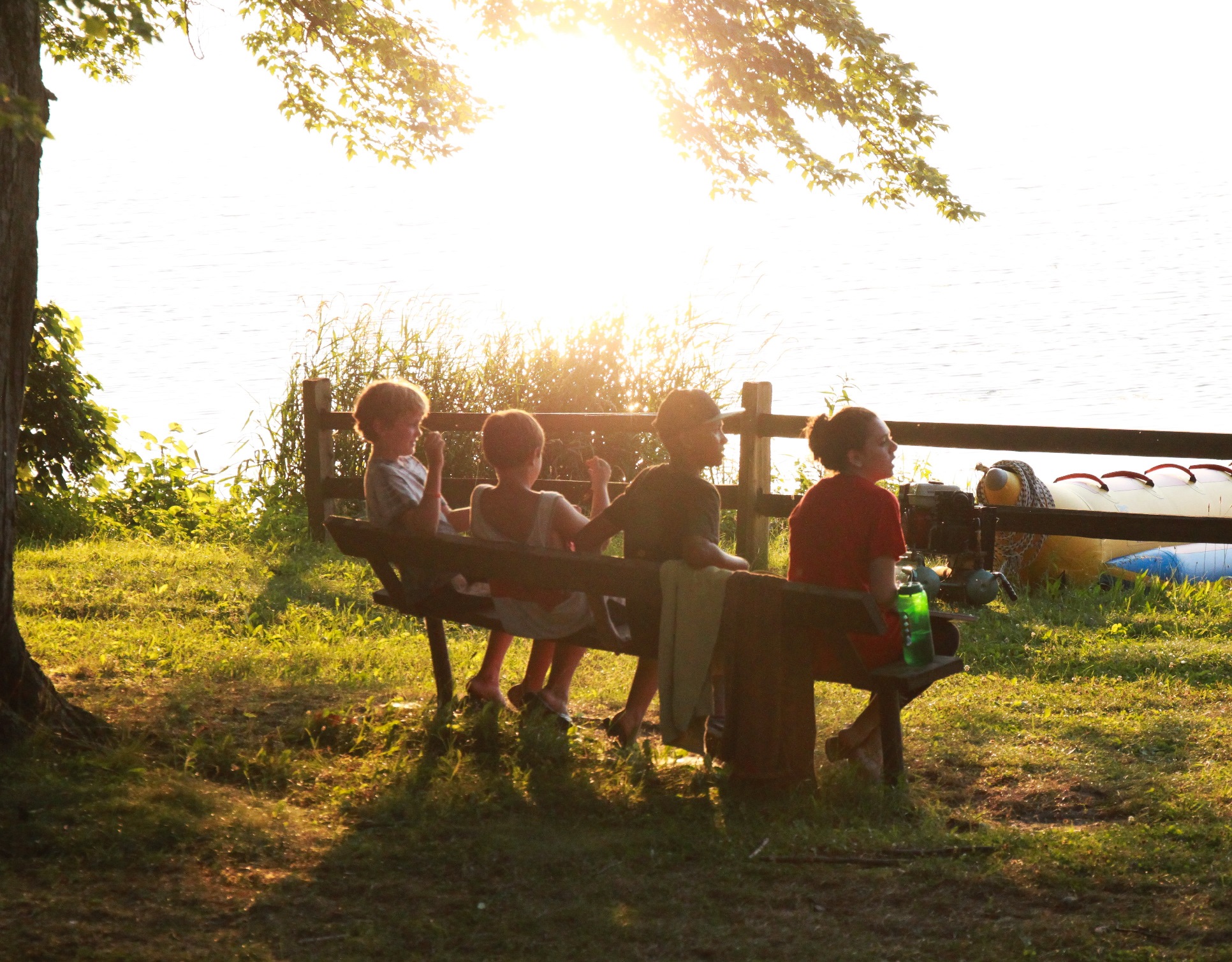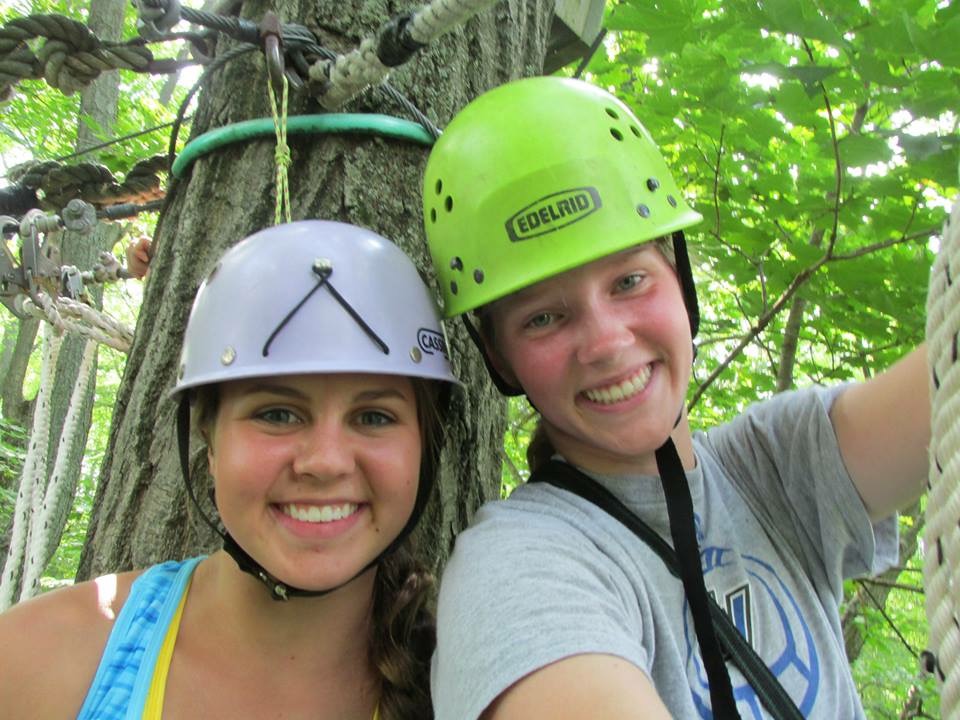 7. The people there wear ridiculous costumes, chant for no reason at all, and walk around complimenting you all day. Who wants to be a part of such a negative environment?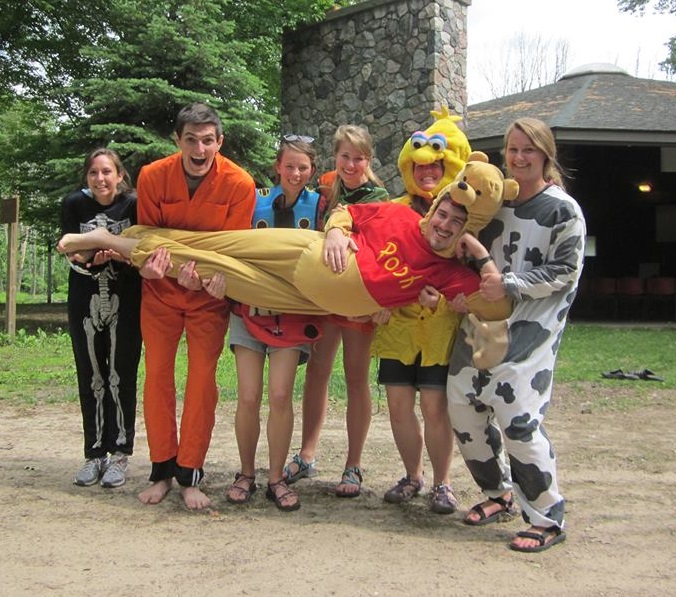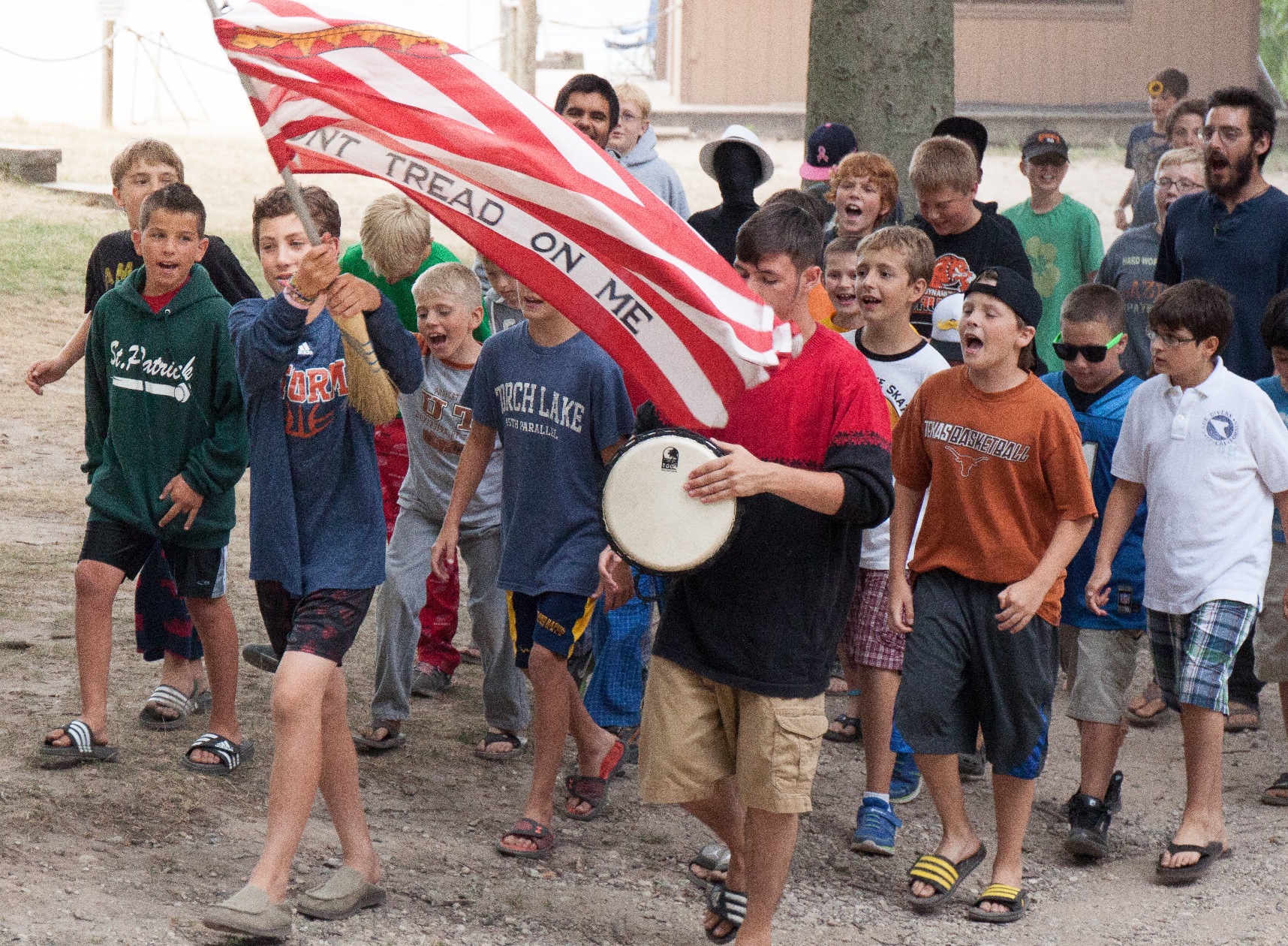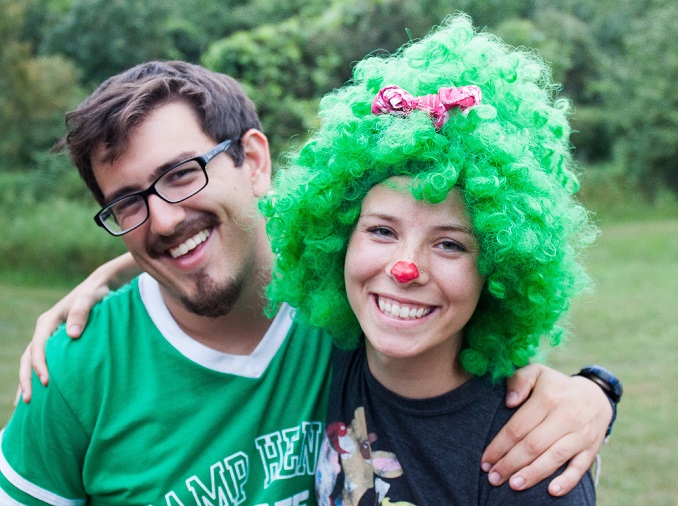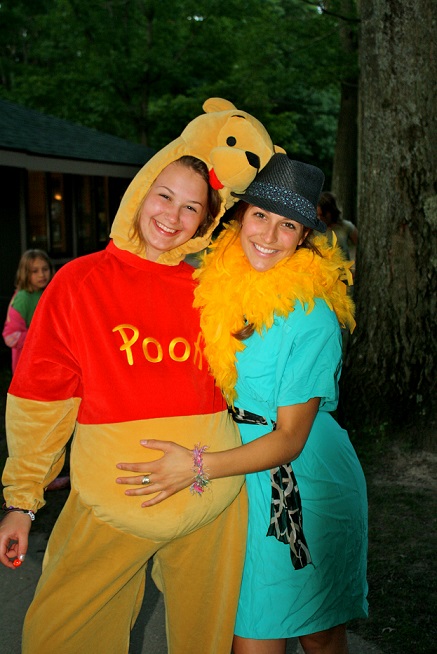 8. Once a week you have to camp outside and cook dinner over a fire. Who wants to sleep in a hammock, lay under the stars, or sit around a campfire with their cabin mates? Not me. And don't even get me started on the beef stew- it's so terrible I can't stop eating it.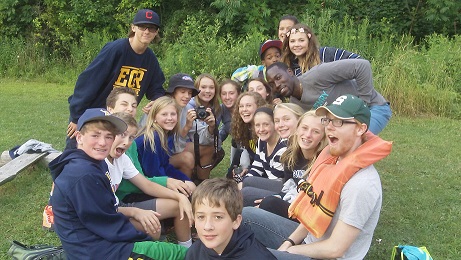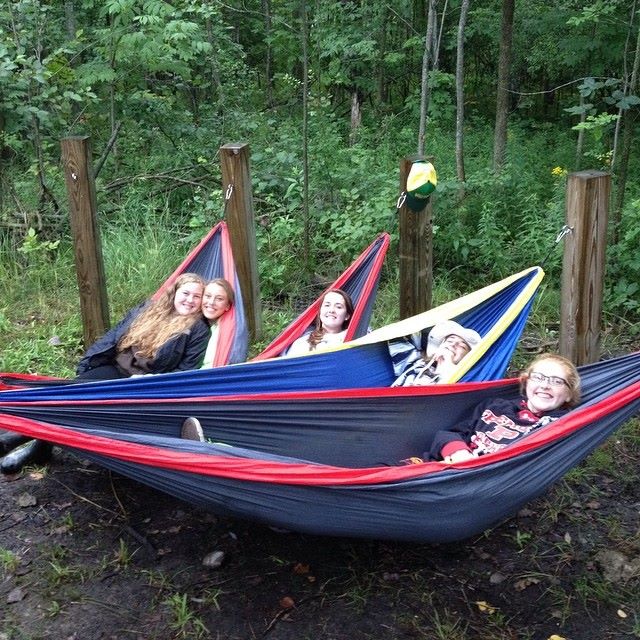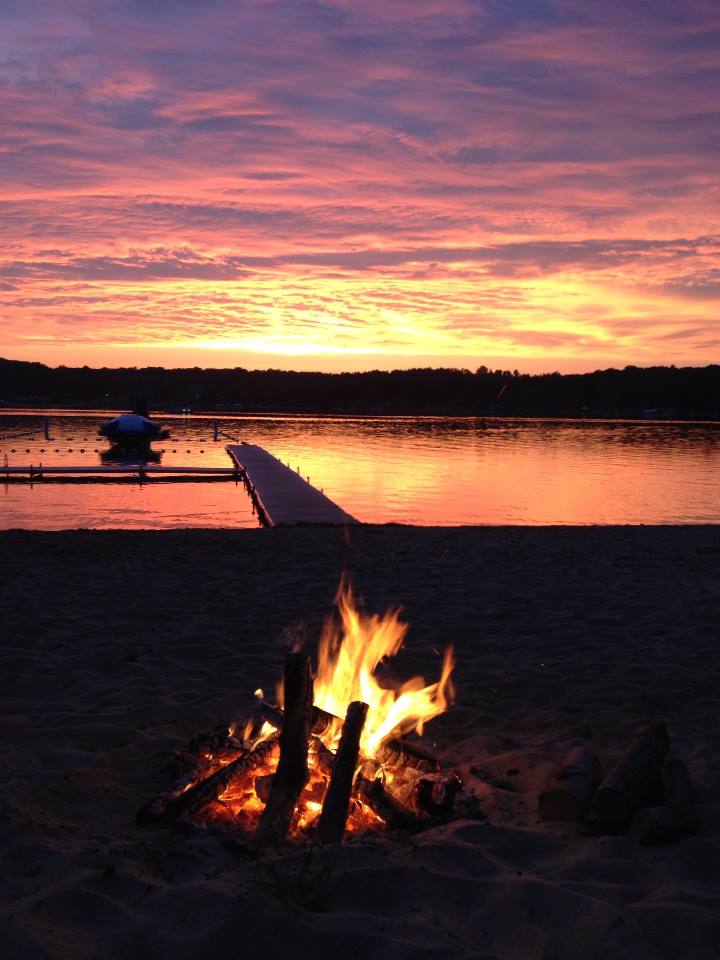 9. You spend the whole week challenging yourself, trying new things, and growing as a person. No thanks, sounds like way too much work.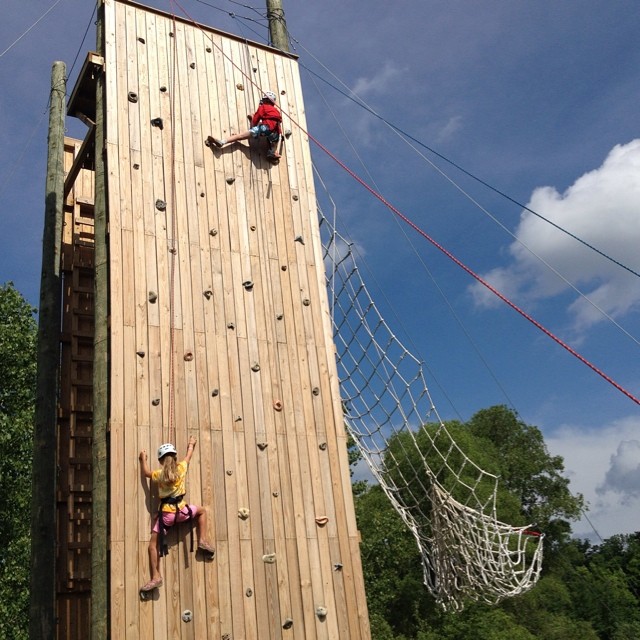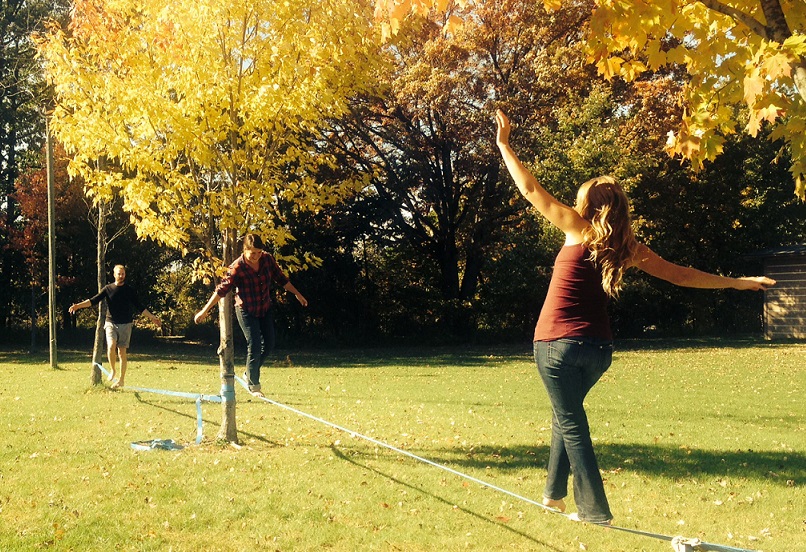 10. You have to go to chapel every day, watch super boring skits, hear how amazing you are, and learn how great God's love for you is. What a shame- just count me out right now.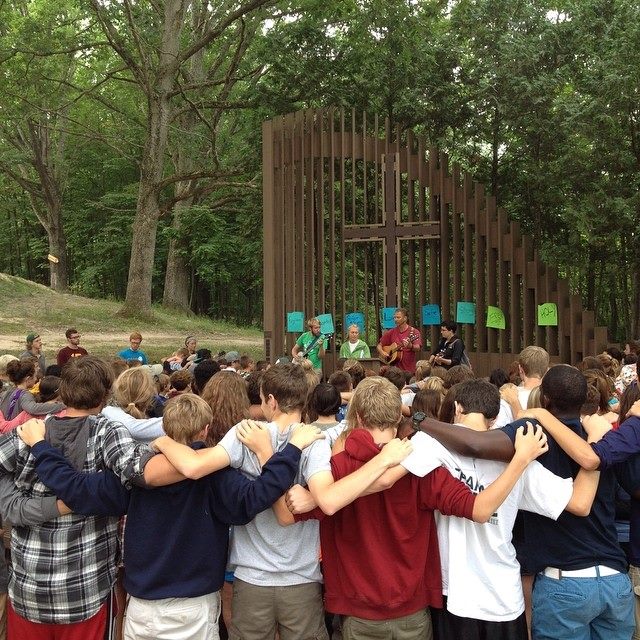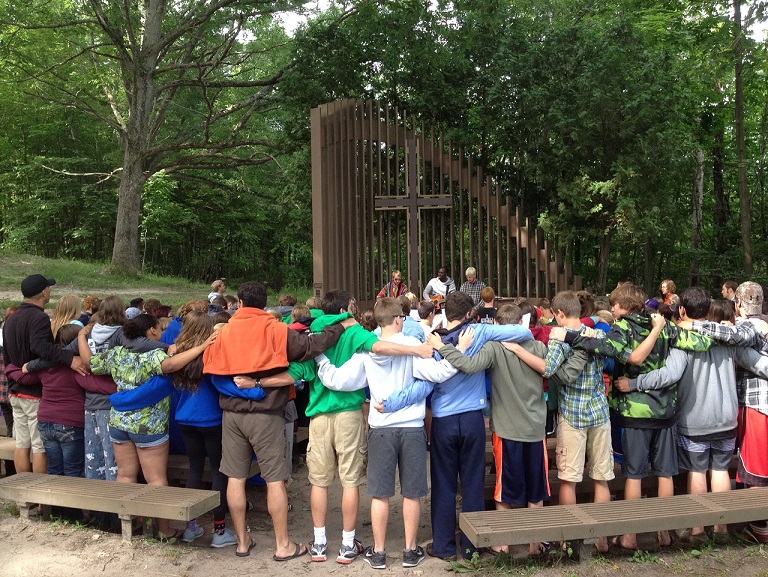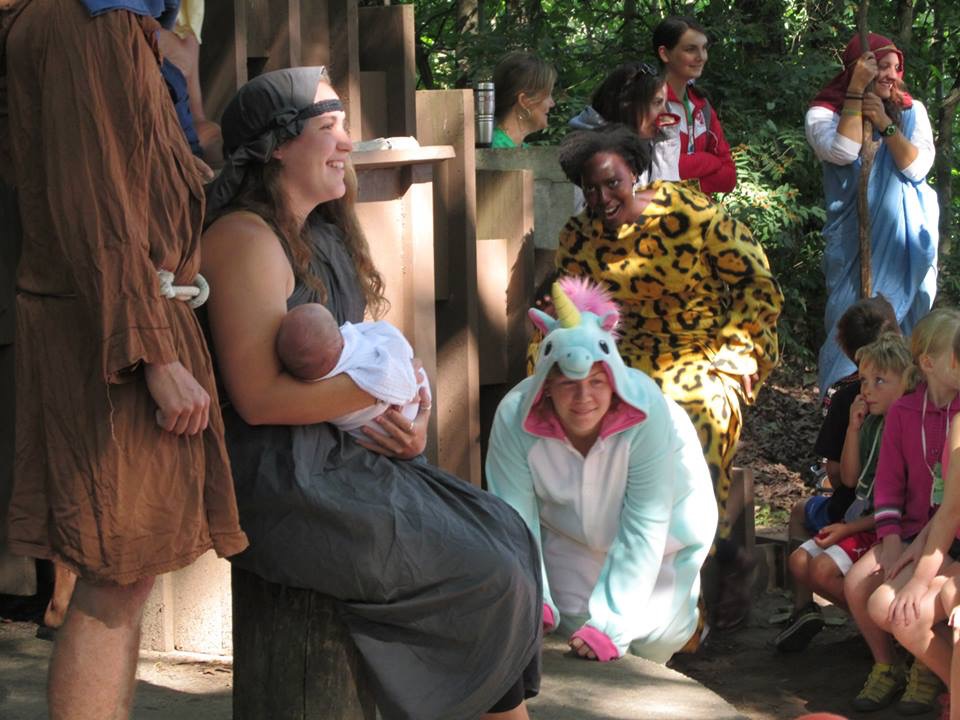 Basically, camp is a really boring place where nobody would want to go. It's a shame I've been there for ten years now!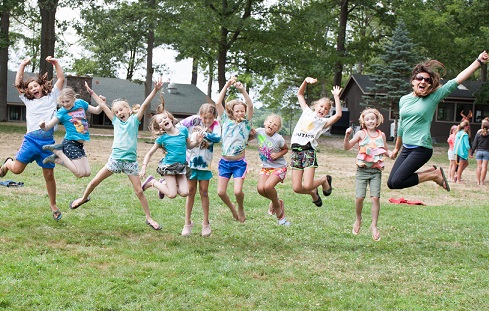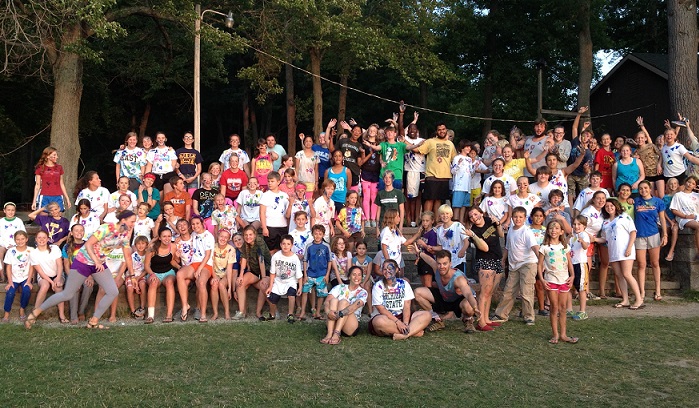 Ode To Camp
This essay comes from long time camper, Raven Lucas. Raven started coming to camp years ago via recommendation of her cousin. She fell so in love with the sanctuary of acceptance, optimism, and love camp provides that she has been back every year since. Here is a little of what camp means to Raven:
Ode to Camp
 As I walk into camp, being immediately greeted by many warm, welcoming, familiar faces; I pick up my pace. The words of the camp song repeat in my thoughts. I take in my surroundings with full adoration for the beauty they hold. I feel the hugs of well missed people and venture to find the senior cabin- my cabin- Kiowa. Instantly, memories of birds singing harmonically throughout the trees are brought to life. The shouts of joy rumbling the tables in the dining hall, while the counselors watched with animated eyes, rush through me like a gust of wind, wrapping around me with an aura of genuine love and affection.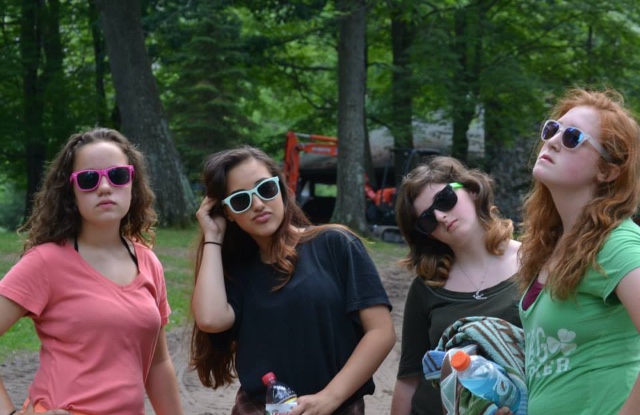 I smile, seeing the faces of new campers bunking in the youngest cabins, eagerness manifested in their expression as they long to acquire the knowledge and feeling of joy that camp life bestows upon you. I hear the usual "hip-hip" or "heey campers!" from Jake the director, and  know the true magic is about to happen. He gets that twinkle in his eye and a small mischievous smile as campers respond to his every chant and wish, then it's off to the races.  I get dressed in whatever crazy gear he tells us to wear and quickly find myself caught up in a crazy game of strategy outside.
The wind whipping through my hair, and the sounds of laughter and shrieks fill the air and my legs run until they cry sore. I have paint in my hair and mud burning into my skin, coloring me darker than I am. Throughout the next hours I attend chapel, group activities, and create a bond with people from all across the world. I share stories of my life and opinions and they do, too; debates of silly topics or deep meaningful emotion. The nights consist of vespers on the floor, our bodies held close together in a circle as we voice our thoughts and pray hand in hand. In no time at all, camp comes to a close.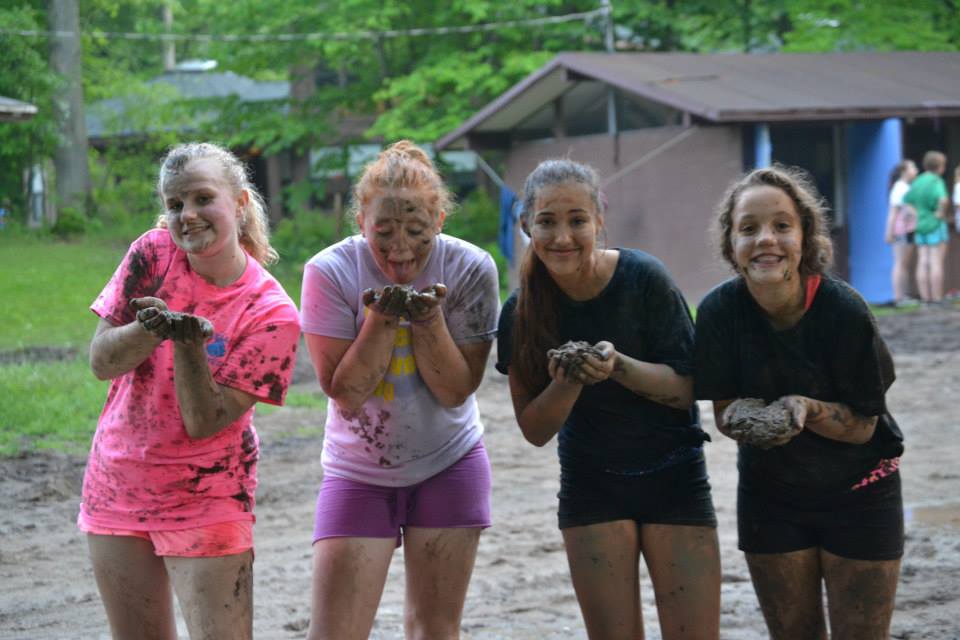 The scenery kisses me goodbye and I exhale on my bed as I long for camp to start all over again. Camp has taught me so many intricately beautiful lessons of life and how to love oneself and others. The words of the speakers and songs we go over in chapel move me like a weak tree swaying in a strong, soothing breeze. I taste the sweet flavor of new experiences and feel the wisdom grow through me as I strive to understand all that camp is and does. Camp makes me a better person, it teaches me valuable lessons that I wish everyone could know and cherish in their thoughts forever.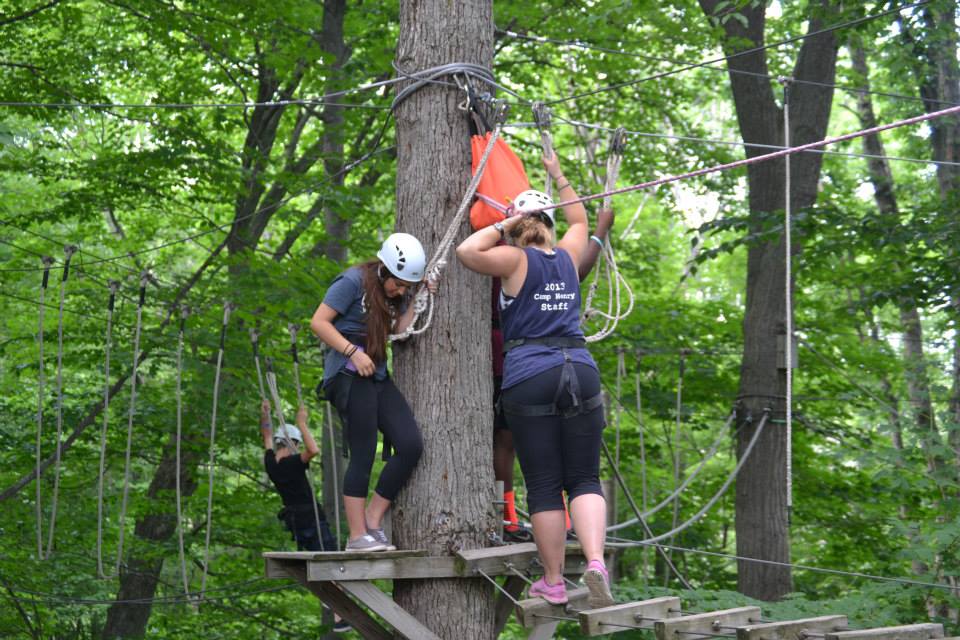 Surrounded by beautiful people with beautiful outlooks on life, camp was and is a place where I find pure joy and inner peace. It is a place where I can truly be myself without worrying about judgement or not fitting in. I know that there I am loved and cared about on a level that normal reality just doesn't offer me. I am always eager to attend and never ready to leave. It is my home, they are my family, and I'll never forget my sweet summer sanctuary.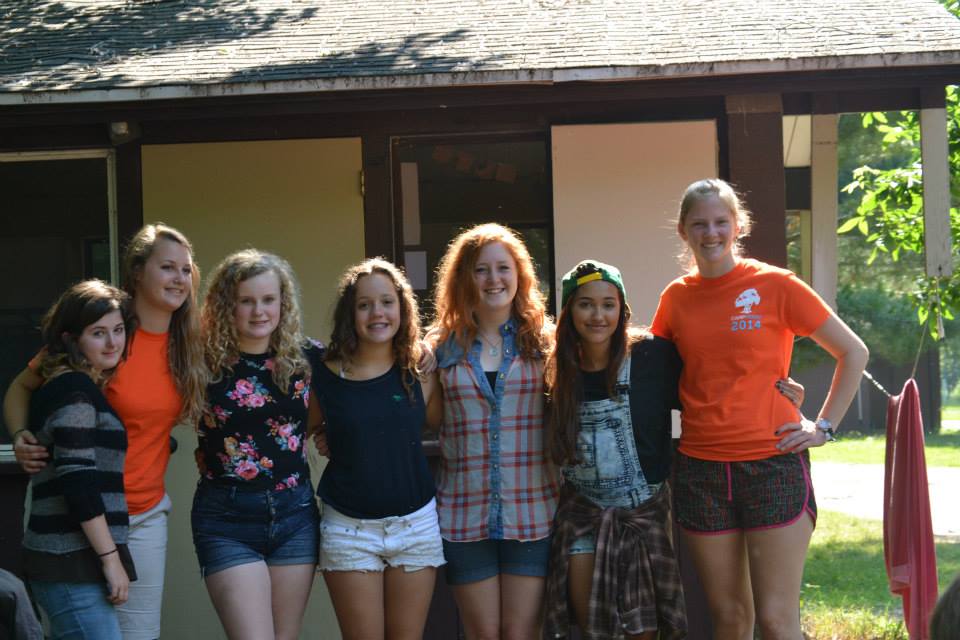 Wake's Up!
As summer is rolling right along, we've asked a few campers to write about their favorite parts and experiences at Camp Henry to share with all of you. Here is what Erin has to share about her experiences at Camp Henry and in Waterskiing and Wakeboarding Camp.
I've been going to Camp Henry for 6 years now and it has always been one of my favorite places to go in the summer. You get to try so many new things and meet so many great people. Everyday, you do some activities with your cabin and some with your brother cabin. You also get to choose some activities to do four mornings a week with anyone else in camp.
However, there are alternatives to the regular morning activities. For example, the past two years I have done water skiing and wakeboarding camp. I've gotten into wakeboarding and Camp Henry has an awesome program for people who like wakeboarding, water skiing, tubing, etc. that you get to do during the morning activities. It's so much fun and you get to learn new tricks, or if you've never done wakeboarding or water skiing before then you can learn how to.
Every night at Camp Henry you close off with some all camp games or campfires, which are always so much fun and I look forward to them everyday. Camp Henry is a great place to spend part of my summer and I will be going for as long as I can.
Erin Overholt is 15 years old and this summer was her 6th time at Camp Henry. She has loved going every time. Erin will be a sophomore at Forest Hills Northern High School. She wakeboards and snowboards and loves to play sports like basketball, soccer, cross country and crew. Erin also has a younger sister named Emily who also attends Camp Henry every summer.
Rock On!
As summer is rolling right along, we've asked a few campers to write about their favorite parts and experiences at Camp Henry to share with all of you. Here is what Quinn Kirby, a long time senior camper, has to say about her time at camp.
Ever since I started coming to camp six years ago, it has always been a place of complete and utter acceptance and support. Chapel is a feel-good experience every day, and the messages that flow so freely through the staff's skits are uplifting to anyone who hears them.
It isn't the sense of belonging that brings me back year after year, although that alone would most definitely keep me coming back. It's the camaraderie, the bonding with your cabin and the complete overflow of activities that makes camp seem more like an amusement park rather than just 200-acres of land.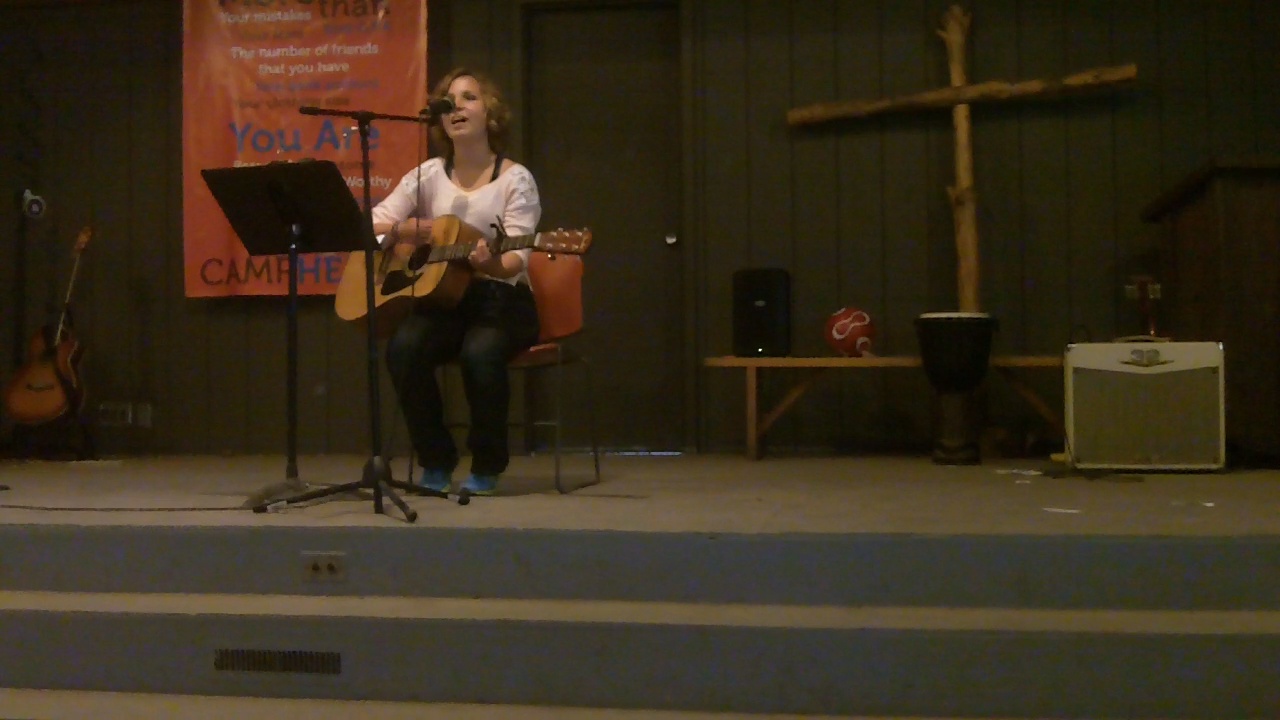 Take, for example, my personal favorite choice of a morning activity-rock camp. Rock camp is not, in fact, an intense, research-filled, daily expedition for quartz, petosky and other stones and minerals, but a fifty minute section of the day cut out completely for music. You never know what you're going to get each week. You could sing a barrage of Beatles songs, worship songs that make you feel like dancing, or secular songs that never fail to get everyone on their feet.
That said, at the end of the week, the camp enjoys a talent show where anyone can perform. This has become a personal tradition for me to write a song and sing along with my guitar. The support by the camp by the time I'm off stage is one of the happiest things I've ever felt.
Camp has taught me to love myself and to stand up for my beliefs, even if I'm the only one standing.
Quinn Kirby