Meet the Campers
Over the past 8 years, we have had over 10,000 campers come to Camp Henry for summer camp and we have nearly 1,200 campers signed up to come this summer already! But why do they come? What is it that makes them want to come or return year after year? You can ask any staff member, past or present, and they can give you a million reasons why. But that still doesn't answer why the campers return year after year. So we asked several campers to tell us what they love about camp and why they keep coming back! We found that regardless of age, each camper fell in love with Camp Henry, tried new things, challenged themselves, made new friends, learned how to work as a team or cabin, and grew as a individual during their time here.
In our last blog post, you had the opportunity to hear from one of Camp Henry's long time campers, Molly Malnor, about the impact camp had on her life and why she loves camp. Here's another opportunity to get to know more about the campers that come to Camp Henry and why they love it. I'll let their responses do the rest of the talking. Here's a quick introduction to the campers, followed by their responses to our questions about why Camp is awesome and what they love the most!
The Campers
Meet Allie Cole
Allie is 6 going on 7 in June and she first attended Camp Henry as a family camper at the ripe old age of 13 months.. The first time she went to camp by herself was when she was 5 and attended day camp. She is very excited to be attending mini week for the first time this summer. Allie found out about camp through her older sisters, Katelynn and Kimberly. Allie's favorite activity at camp is riding the horses.
Meet Katelynn Cole
Katelynn is 9 years old and first attended Camp Henry as a family camper at the age of 3. Yes, she is one of Allie's big sister! She has also been a day camper for 3 years and a mini week camper for one year. Katelynn's favorite activity at camp is skittle skattle battle because you get to eat skittles!
Meet Nadia Bowman
Nadia first came to camp when she was 9 years old. She has been coming for 8 years but she first heard about Camp Henry through her cousin. Nadia has been a camper for many different kinds of camps, from mini week to frontier, water sports, teen challenge and service crew. She is looking forward to her first summer as an AC or Assistant Counselor.
Meet Kurt Swieter
Kurt started coming to Camp Henry when he was 7 years old. This will be his 11th summer on the shores. Before attending Camp Henry, he spent time at his grandparent's cottage on Lake Kimball and couldn't wait to be old enough to come to camp. Kurt enjoys playing the various all camp games and loves a good game of four square.
Meet Catherine Croft
Catherine came to Camp Henry for her first summer when she was 14. She has come back three years in a row and is now looking forward to be an AC. She found out about camp through her friend, Ellie, and decided to come because it sounded like a fun place. Catherine loves going to Chapel every morning and looks forward to nights around the campfire, singing songs and watching silly skits.
Meet Raina Rodriguez
Raina, like Catherine, didn't discover Camp Henry until she was in her teens. But that didn't stop her from loving it! Her first camp experience was Olympics Week and she had a blast! Raina's favorite camp activity is outdoor cooking, making s'mores and hobo pies!
The Questions
What is your favorite morning or cabin activity?
"My favorite is definitely vespers. It gave us a chance to bond with each other along with a brother cabin as well" Raina
""I like the nature hikes, especially the wetland trail" Katelynn

"My favorite cabin activity would have to be on the first night where we all dress up to a theme of our choice. One year my cabin was lumberjacks and another year we all dressed up in rainbow colors." Nadia

"I liked doing water-ski camp. I also love foursquare and outdoor cooking." Kurt


What is your favorite camp song?
"Country roads, Where Have All the Flowers Gone?, Lord of the Dance, Big Yellow Taxi and Washed by the Water." Kurt
"I love the "peel banana" song [banana song] and "frog in the bog" [rattlin bog song]." Catherine *you don't even have to know the name of the song to love it!

"The banana song" Katelynn

"The chipmunk song" Allie

"Sing Hallelujah to The Lord is definitely my favorite" Raina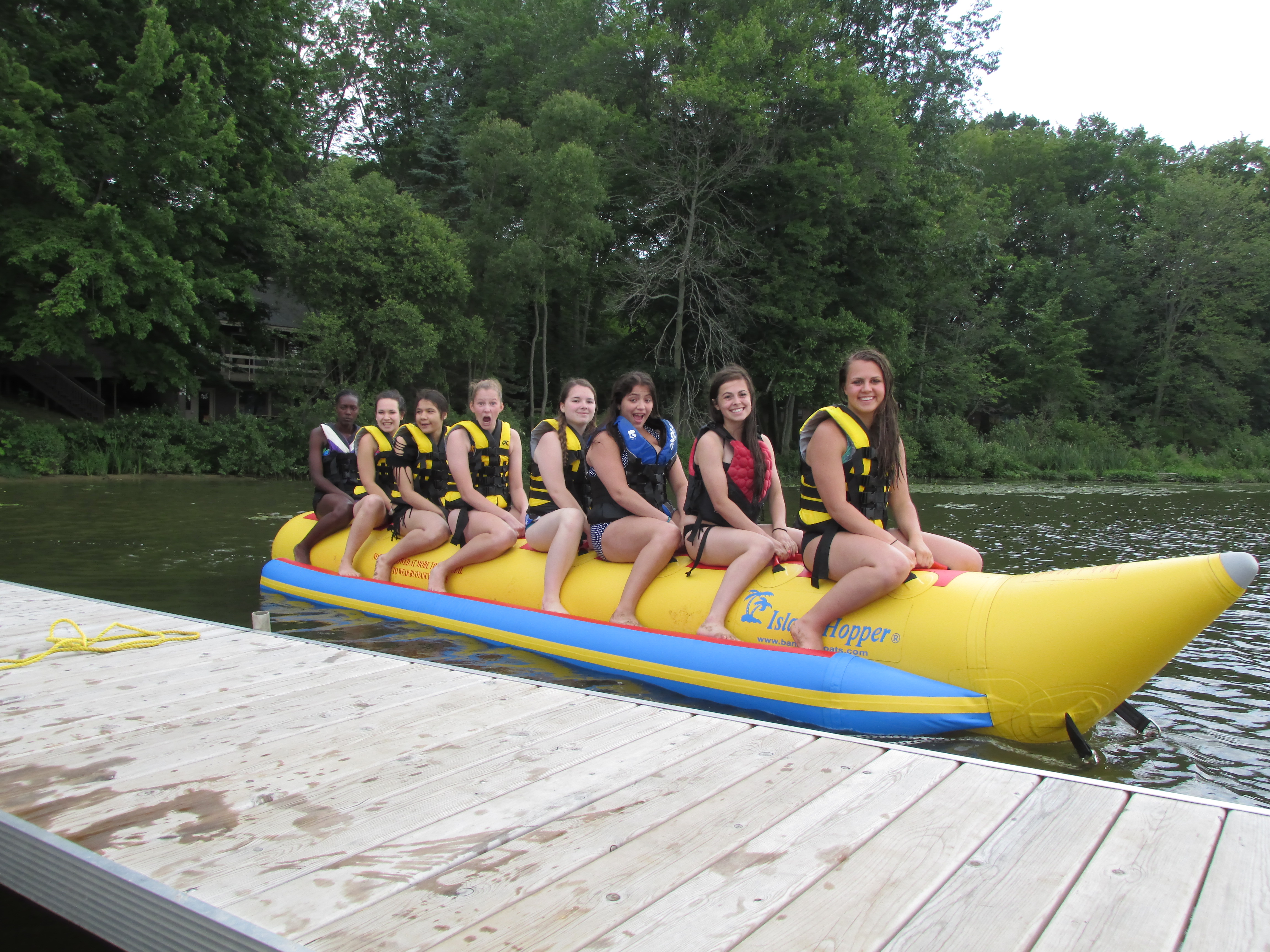 Have you tried anything new while you were at Camp Henry? How did it go? Were you scared or excited to try it? Were you glad you tried it?

"Banana boat and slide on the raft. I was scared but after not so scared, but still kind of scared. Going down was fun but going underwater was scary." Allie

"Every year I try something new at Camp, from doing my first lake swim to walking blind folded along the high ropes course. It is so amazing to try something new at camp because you have so much support from your cabin mates and staff. It is very exciting to try something new. At first I was really hesitant but once I took my first stroke or my first step, I knew I could do it. My favorite new thing I tried at camp was going down the zip line on the high ropes course for the first time. I was so scared at first and it took some time, but with my cabin and counselor supporting me, I knew I could do it." Nadia

"The high ropes course. I was always afraid of heights, it was a great to challenge myself and know that my friends and counselors were supporting me. After I was done it was great because I felt as though I had conquered one of my fears." Kurt

"I tried the ropes course and the zip line. I was very scared because I'm not a huge fan of heights, but I decided that I would regret it later if I didn't try it. I was so glad I tried it because it ended up being a lot of fun and it made me happy that I was able to overcome my fear." Catherine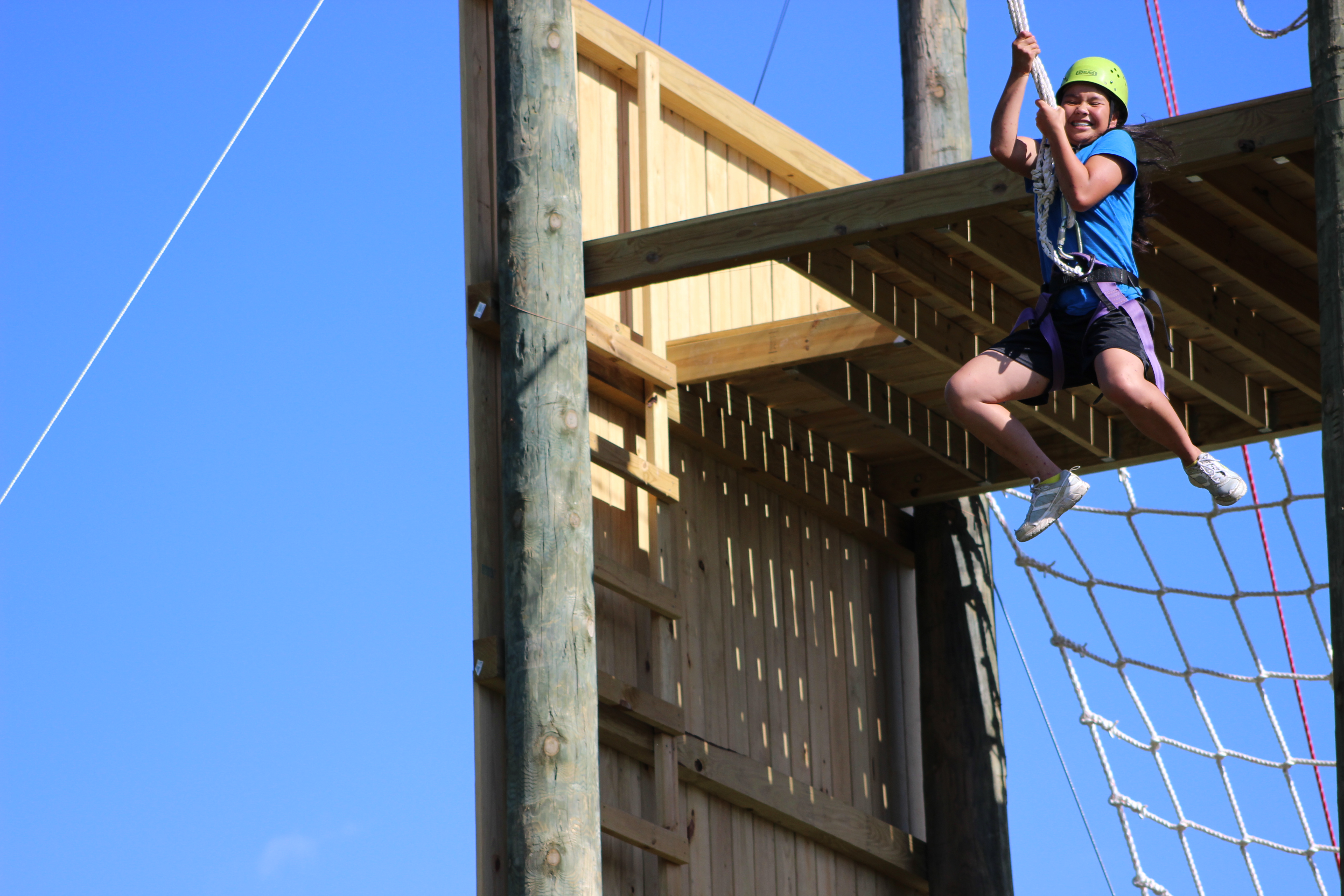 What is your favorite food at Camp?

"Pizza, chocolate milk, and ice cream on the first night." Kurt
"Quesadillas!" Allie

"The outdoor cookout burgers!" Raina
"My favorite food at Camp is the French toast." Catherine

Who do you look up to the most at Camp Henry? Why?
"I look up to the counselors the most because they relate well to the campers and always know what to do when there is a challenging situation." Catherine
"I look up to Jake or Kelly the most and I look up to them because they always know what to do and they are really fun." Katelynn
"Who I look up to the most would be the counselors and the staff at Camp because all of them are so nice, patient, and selfless. They are the prefect role models to follow. I think those are ideal qualities in a good Camp counselor." Nadia

"Probably Kirty. Everyone loves her and she loves everyone. I've only had 2 weeks with her at camp but she has definitely inspired me." Raina

"Claudia the AC, because she is fun and she likes to play with me." Allie
"David. He's a great guy, he's interesting, he shares great stories and his faith. It is cool because even though he is in England, he still is looking out for me, or sending me a message every once I a while. He's always there to talk to. I really look up to him, and want to have a positive influence on campers lives just as he did on mine." Kurt
What is your favorite evening activity?

"Capture the flag, I enjoy the all-camp games." Kurt
"My favorite nighttime activity would have to be PJ sing. It's so much fun because we all just get to sing and dance to our hearts content." Nadia

"My favorite nighttime activity is the campfires because I like the songs we sing and the skits we get to watch." Catherine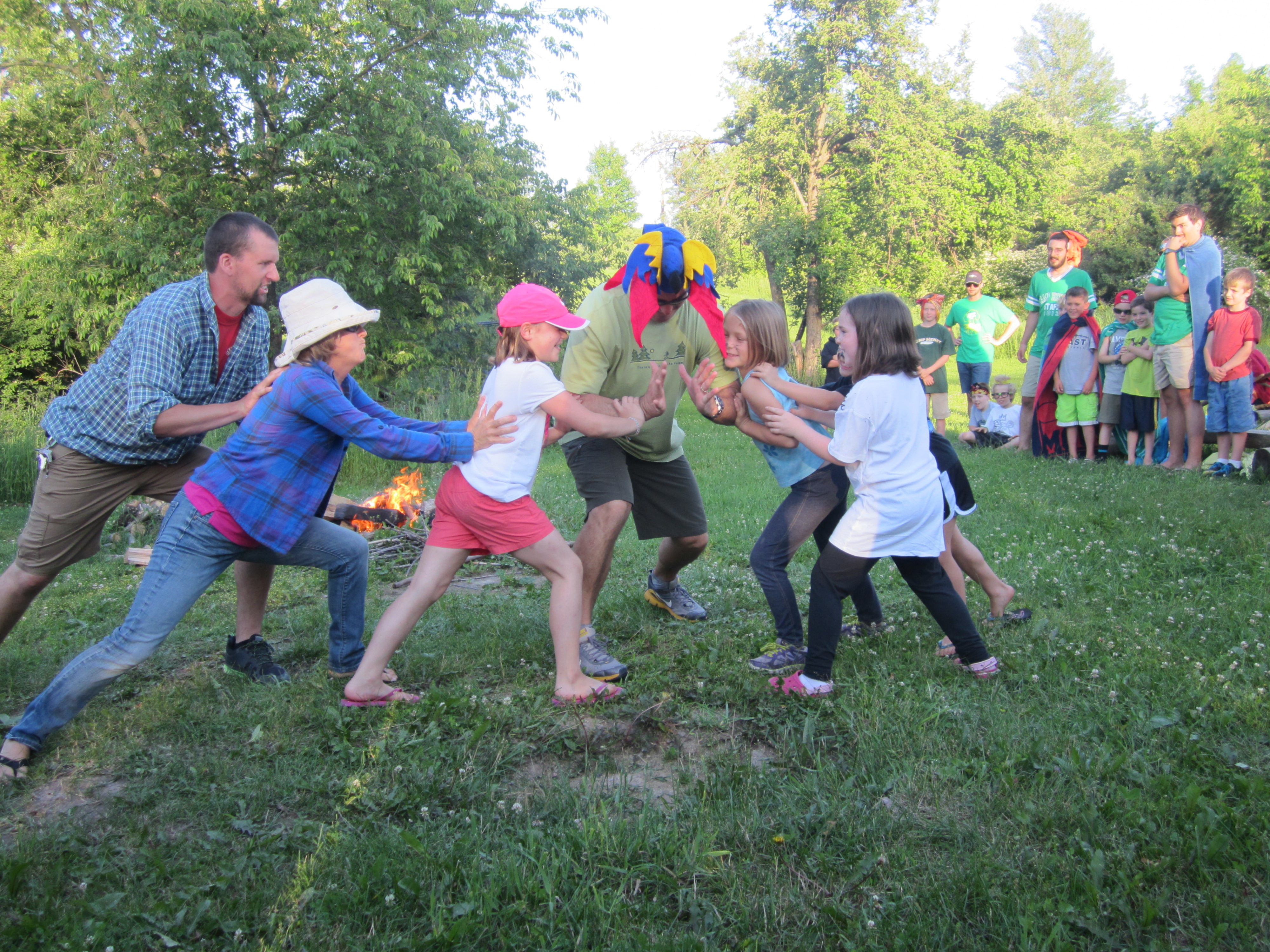 If you had the opportunity to tell a brand new camper something about Camp Henry, what would it be?

"I would tell them that they just found their second home & they'll never be the same. Especially after the sacred ceremony on the last night or the beach bonfire if you do Olympic Week." Raina

"I would tell them my favorite things about camp horseback riding or swimming and what they get to try." Katelynn

"If I had the opportunity to tell a brand new camper something about Camp, it would be, to be your inner crazy self and don't be afraid to make mistakes or try something new. Camp Henry is a place where you can be yourself and no one will put your down for it. You can be crazy and others will be crazy with you." Nadia

"Try new things, go out on a limb, and enjoy every second of it." Kurt

"I would tell them that they are going to have an unforgettable week full of adventure, laughter, friendship, and fun" Catherine

"I would tell them that it is lots of fun." Allie

Do you want to work at Camp Henry when you are old enough? And if so, what job at Camp Henry would you like?
"Yes, I would want to be wrangler" Allie

"Yes, I would be an Assistant Counselor" Katelynn
"I would love to be a counselor, I always looked up to my counselors and admired them. I can say they have all influenced me to be a better person, and I would like to do the same for campers." Kurt
"I would LOVE to be a counselor if my future college schedule allows that to happen. I've loved my counselor and they're inspired me. I want to be able to do the same for other kids!" Raina
"I would definitely love to work at Camp in the near future. It would be so much fun! I think any job at camp would be great because no matter what job I would have, I would still be at Camp and be surrounded by a loving family." Nadia
What was your favorite part of going to a specialty camp?

"I did the [Teen Challenge] trip to Alaska in 2012. It was a life changing experience and I was able to share it with my best friends. It was cool because before the trip we had a meeting a to talk through the itinerary and meet everyone. Everyone knew everyone through other camp related experiences, but there were two girls new to Camp Henry. Before the meeting was over it was like these girls had been to camp for 10 years and they really meshed with the group. By the end of the 2 weeks we were all so close." Kurt
"My favorite part about going to these camps is participating in the activity for the week and meeting new people who are also interested in the same adventure as you are. Like riding horses for a whole week and wake boarding everyday. Teen Challenge is also really great because you get to experience new places like South Manitoulin and Pictures Rocks. Service Crew is really fun too because I get to give back to a place that has already given me so much." Nadia

"I have been a part of a teen challenge camp. My group went to West Virginia for a white water rafting and rock climbing adventure. My favorite part about going to the camp was meeting new friends, overcoming fears, and the crazy fun car ride to West Virginia and back. I also cooked a cake over a fire for the first time!" Catherine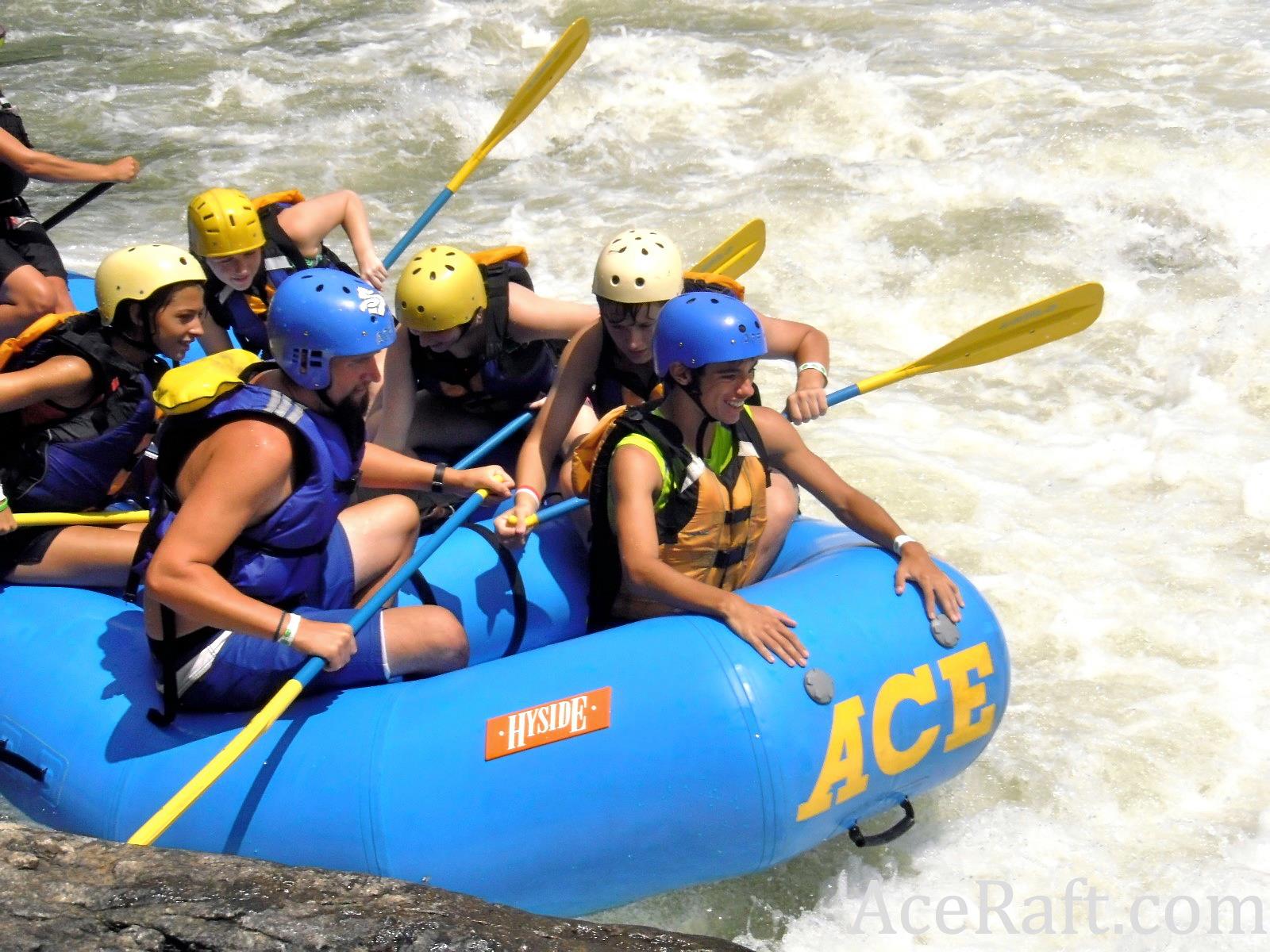 If you had the opportunity to help other kids get to Camp Henry, for example, participating in IronKid, would you help?
"Yes! And we are doing IronKid" Allie and Katelynn
"I would definitely love to help other kids get to Camp because I think every child should experience such a wonderful place. It's a place where everybody can goof around, have fun, and make new friends. I would be very interested in participating in IronKid." Nadia

"Yes, I think everybody deserves to go to summer camp. This is the reason I am doing Camp Sunshine, I want to give people the opportunity to go to camp who are not usually able to."

"I would definitely help other kids get to Camp if I had the opportunity. I would help because I don't want anything to get in the way of those kids missing out on the amazing Camp Henry experience." Catherine

"I would! I've been a kid who has applied and used scholarships because my mom couldn't quite afford camp for both my brother and I." Raina

If you were in charge of Camp Henry for one day, what would that day look like? (You get to choose what everyone does!)

"Well, it would be a little bit of each activity that you can get to. I would cram as much camp in as I could!" Katelynn

"We would play capture the flag and have night chapel with all the classic songs." Kurt

"The only thing I would add to a perfect Camp Henry day is a huge paint fight!" Raina

"Lots of horseback riding and swimming" Allie

What is it about Camp Henry that makes you continue to come back each year?
"The thing about Camp Henry that makes me continue to come back each year is the atmosphere. The people I'm surrounded by give off an energizing vibe. Everyone is respectful and cares about one another. I learn something new every day when I'm at Camp Henry, and I have a blast doing it." Catherine
"I keep coming back to Camp Henry because I love having fun and meeting new people. And Camp is the perfect place to do that. It's also a good place to go and be a part of nature and see shooting stars in the clear sky. I enjoy singing, playing games, and swimming in the lake. Everything about Camp is just so wonderful; the people, the food, the activities, etc.." Nadia

"There is just something about it I can't put into words that makes it different from any other place in the world. So many different types of people coming together to share the best week of their lives in a happy Christian environment. There is just something really special about Camp Henry." Kurt

"It's my second home and I'm homesick for it all year. I can't explain why." Raina
Well, there you have it, straight from the campers! Who's excited for summer 2014?! We are! We hope you are, too! Spots are filling up fast, so if you haven't signed up for Camp Henry yet, better do it now!
If you are interested in learning more about Camp Henry, you can give us a call at 616-459-2267, continue browsing our website, take a look at our 2014 brochure or check our Facebook page! Here's a link to our summer 2014 promo video as well!
Last Year as a Camper
Long time camper, Molly Malnor, takes a moment to reflect on her 8 summers spent at Camp Henry before she enters her last year as a camper.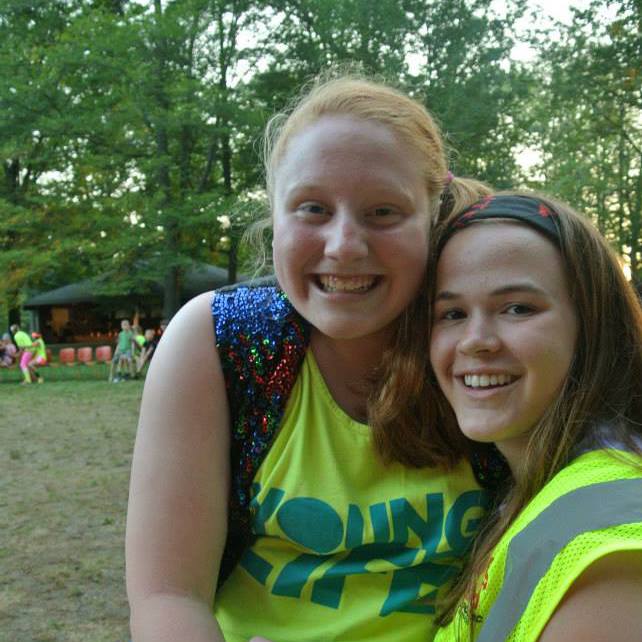 The first time I ever saw camp, I was much too young to be able to officially be a camper, but my parents and some family friends dropped off the kids who were lucky enough to spend a week at Camp Henry. It was always irritating being the youngest of three, but now I appreciate it more than ever. Thanks to my brothers who both went to camp sporadically through the years, I realized their fault, and started at age 9 and have gone every year since. That's eight whole years that my life has been influenced by the wonders of camp. Now, I am looking forward to pulling past the Nicely Center and lugging all of my camp baggage to a cabin for my last week as a camper, and while I'm sad to see my time go, I am more than excited to see what week six has in store for me this summer.

My first year I was in Shoshone Cabin, with Barbara as a counselor. Little did I know I was meeting friends I would see and get to know for years to come, and people who continue to inspire me to this day. Counselors and campers alike, I have learned so much about the world, other people, and myself. That is a feat. It really is. The ability that camp has to change people's lives never ceases to amaze me. For a long time, I really thought that camp magic was the power to make me a whole different person, more outgoing, fun loving, and overall, happier. In reality however, camp gives ME the power to be myself. Every week I've spent at camp has given me little pieces of information about myself, and that is a unique experience that I doubt most people will be able to have- unless they get to spend time on the shores.

Throughout this year I have been anxiously awaiting this summer at camp, and what that means for me, is looking at old pictures, and daydreaming about the wonders of camp. One of these camp throwback sessions, I was looking on the camp website, pretending that the weather was as nice as I wish it were, and reminiscing about my fondest camp memories. On that browse, I found the section of the site that gives the mission of camp. Ten adjectives are listed there: "Christian, Leadership, Tradition, Education, Diversity, Safety, Relationships, Teamwork, Sustainability, Fun". All are so astoundingly true. I also realized, that these were the qualities that I loved about camp, and their ability to shine through camp people. All ten are incredibly important to me; they are qualities that are influential in my day to day life and have been instrumental in making me who I am today.

Leadership is something that I've always strived to add to my personal repertoire. Looking at all the role models who have shown me their leadership at camp, it has made it so much easier for me to step into leadership opportunities in my school and community. Being an older camper last year gave me some insight into being able to cope with wild campers, lead activities even when people might not be thrilled to have been put in that group, and help to give advice to campers who might be going through tough times. Thanks to the most incredible staff people I've ever encountered, I've been able to find some resemblance of a leadership quality in my own personality, and used it to boost my success as a High School student.

Diversity is something special that camp adds to my life. I really try to put myself in situations to learn about different ways of life, and broaden my horizons, but most of the time, I have embraced diversity at camp. Diversity to me is being surrounded by people who have life stories that give you a new perspective on situations you may have never encountered. Learning about the various girls I've been so honored to spend time with at camp, it has taught me that people can rarely be judged fairly based on appearances or first impressions. This has also helped me want to get to know people who I may have been nervous to approach before my brilliant camp experiences.

Relationships are probably my favorite piece of camp that I carry with me today. Firstly I have gotten to know so many fabulous people who I still call my friends. Not only am I able to encounter new people and form relationships I otherwise might not be able to make without camp, but I have maintained many as well. It seems funny how there are people who go to my school, and I probably would not have had the opportunity to know well, but going to camp has made it possible. Making lasting friendships in approximately 45 minutes with the help of a plunge in the lovely lake Kimball has helped me learn to try and form bonds with varying people and taught me to be open to all different types of people.

The Christian aspects are also incredibly close to my heart because of how much they have helped me grow as a person, and camp always shows me that I still have so much room to grow. This past year, on one of the final nights of the week, my cabin sat in a circle on the floor of Ottawa cabin, and filled out each others last vesper papers. These sheets have a bare tree, and the idea is to fill out ways that your cabin mates are either rooted, or have grown. For our whole cabin people had little leaves labeled 'faith' which represents our growth in it, and that is the absolutely profound magic of camp.

Every now and again I remember all of the night chapels I have cried during, and I'm constantly thinking all of the worship that happens on the shores and I'm so glad to have been blessed enough to be a camper for these many years, and look forward to making new memories in 2014. Although I went to camp for multiple weeks for a few summers, I am now limited to just one as I struggle to schedule a hectic summer prior to my senior year. As I look forward to joining the group of my peers that have outgrown their days as campers, and even though many of the staff members have since moved on to different jobs and locations, my camp stories and memories, and theirs I'm sure, will remain favorites for years and years to come. Because as you may know, a camp friend is a friend forever and a day.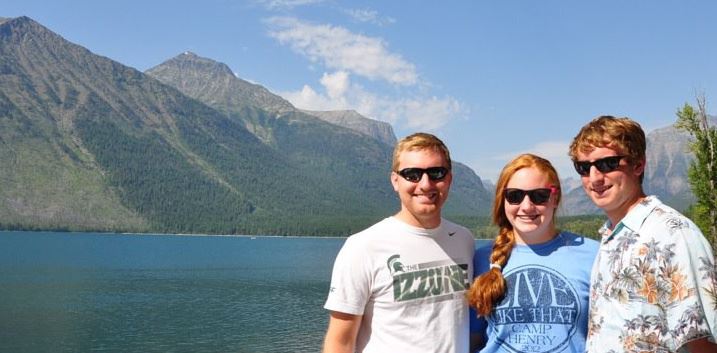 Molly will be a senior at East Grand Rapids in the fall and is looking forward to her last summer on the shores as a camper.

Why "Camp Friends" are the Best
By definition, a camp friend is simply someone that you meet at camp. It may be someone you met as a camper or someone you had the pleasure of working with on staff for a summer. Camp friends know you better than most. They have seen you act a fool at opening camp fire, they have been with you on a camp out when a massive storm blew at 3 am, they have cried with you at Friday chapel during Week 8, they have laughed with you during skit night, they have loaned you their grooviest polyester threads for disco banquet and they helped you wash peanut butter out of your hair after Dutch Auction. Hands down, these friends are, to quote my camp friend Kelly Hotaling, "the best in the west."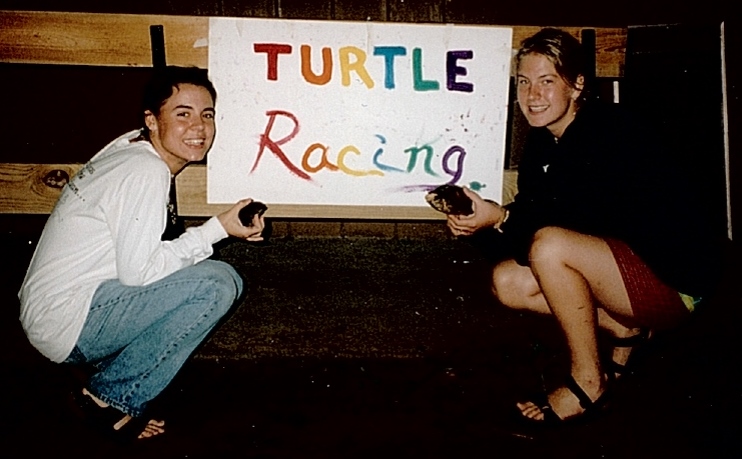 The summer between 4th and 5th grade my family relocated from the Detroit area to Grand Rapids. To make the big move seem less traumatic, my grandparents sent me to Camp Henry and lucky for me, my best friend Angela was able to come too. I remember it like it was yesterday; we were in Apache cabin and our counselor was Stephanie Litton. I recall having butterflies in my stomach as we waited to jump in the lake and take the swim test and how excited I was to see that our first meal was pizza and chocolate milk. During that week I met some new friends who went to the school I would be attending in the fall and on the first day of school I was so grateful to see a few familiar faces. When I got a little homesick for my old friends back in Detroit, I always knew I would see my best friend Angela for a week a camp every summer despite the fact that we now lived two hours away instead of around the corner. Having "camp friends" from my old home and now my new home made all the difference in helping me with this transition.
In the mid-90s when I was on staff, "camp friends" were your entire life for the summer. This was before cell phones, Facebook, Instagram, twitter, etc. Back then there was a one payphone in Millar that everyone used to contact those back in the "real world." I remember distinctly having discussions with my non-camp friends about my lack of communication May – August. If it was an emergency, family and friends knew to call Millar and keep their fingers crossed that someone would answer – and then be able to locate me. Saturday day offs were spent with camp friends. Rarely did we even consider heading back to Grand Rapids or our respective schools to visit our "other" friends. The main concern was who was driving to the laundry mat, what time the Taco Bell in Fremont opened, what we needed to pick up at Wal-Mart for the upcoming week and when Palmer Tie Dye Weekend would be. We traveled in packs, always together.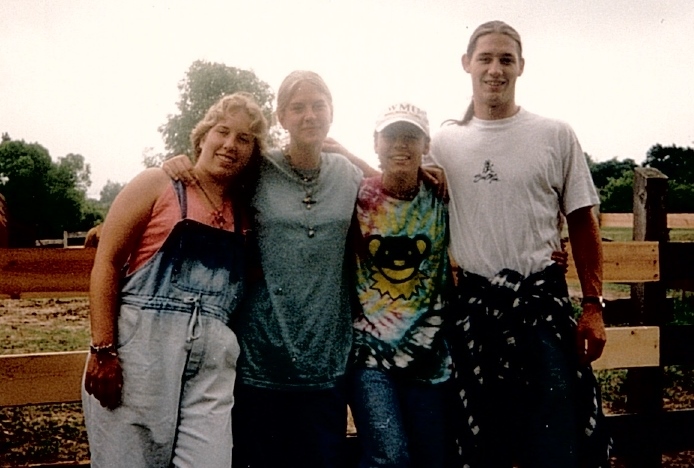 Eventually we all grew up. We graduated from college, started attending camp weddings and then camp baby showers. I am so grateful that my camp friends were present when I married by husband and loved when they loudly chanted for him to carry me around the gazebo at our reception. These camp friends are now not only special to me but also special to my daughters. My girls love looking at my photo albums and hearing stories about the fun, crazy and now probably unsafe things we used to do at camp. If I close my eyes I can still hear Chris McCleary and Cary Fletter singing "Forever and a Day", Katy Kozal's voice as she called "HORSES!!" at feeding time in the corral, Mark Penning giving the best weather report anyone has ever heard ("sunny skies and a high near 90!"), Jody Waclawski's giggle and Jake singing Big Yellow Taxi at a PJ Sing. No matter how much time goes by, when I see these camp friends it is like no time has gone by at all. We will always be united by that special bond of time spent together on the shores of old Lake Kimball.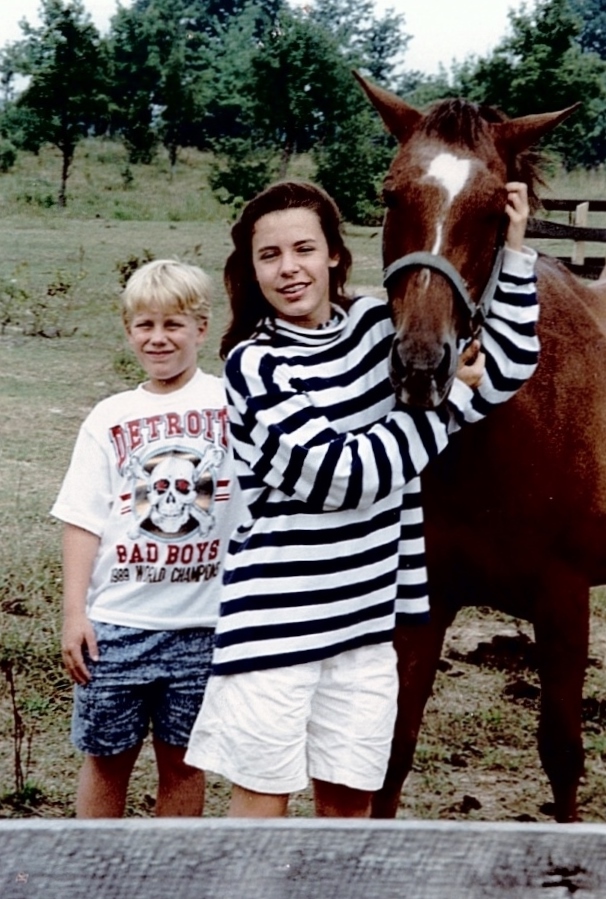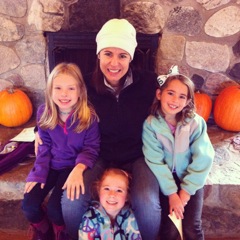 Sarah (Carrington) Nelson began her camp journey during the summer of 1985. She has been a camper, Assistant Counselor, Counselor and Wrangler. Currently she is a camper parent, Camp Henry Board Member and works part time at MVP Sportsplex.
ANNOUNCEMENT: The Impact of Camp Traditions
This announcement (yes, I have another one, I have them all the time) is to tell you why my heart belongs to Camp Henry and how the traditions I have experienced here have helped shape me into who I am today.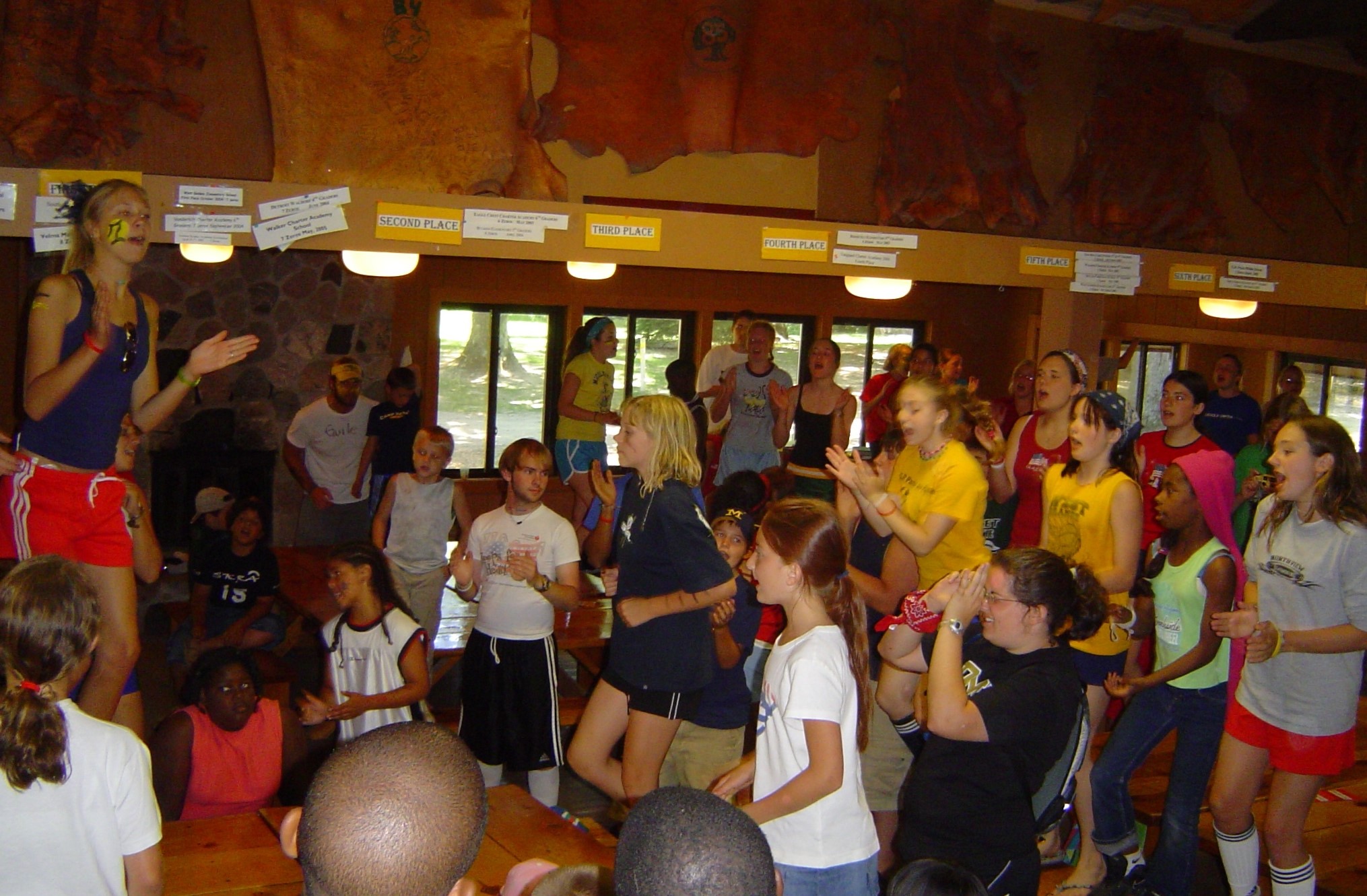 Some people believe the stereotype that camp is solely a place you go to get dirty, sing silly songs, have a lot of fun, and run around playing weird games. In some aspects, that is a lot of what we do at camp, but it is also so much more.
During my ten years at Camp Henry, I have experienced countless crazy camp traditions. I have learned that behind every ten minute announcement song, wacky campfire skit, and absurd dining hall chant lies years and years of memories, friendships, and gut-splitting laughter. I learned that camp is a place filled with tradition, a place for kids to relax, have fun, experience nature, and connect with other kids in a stress-free environment.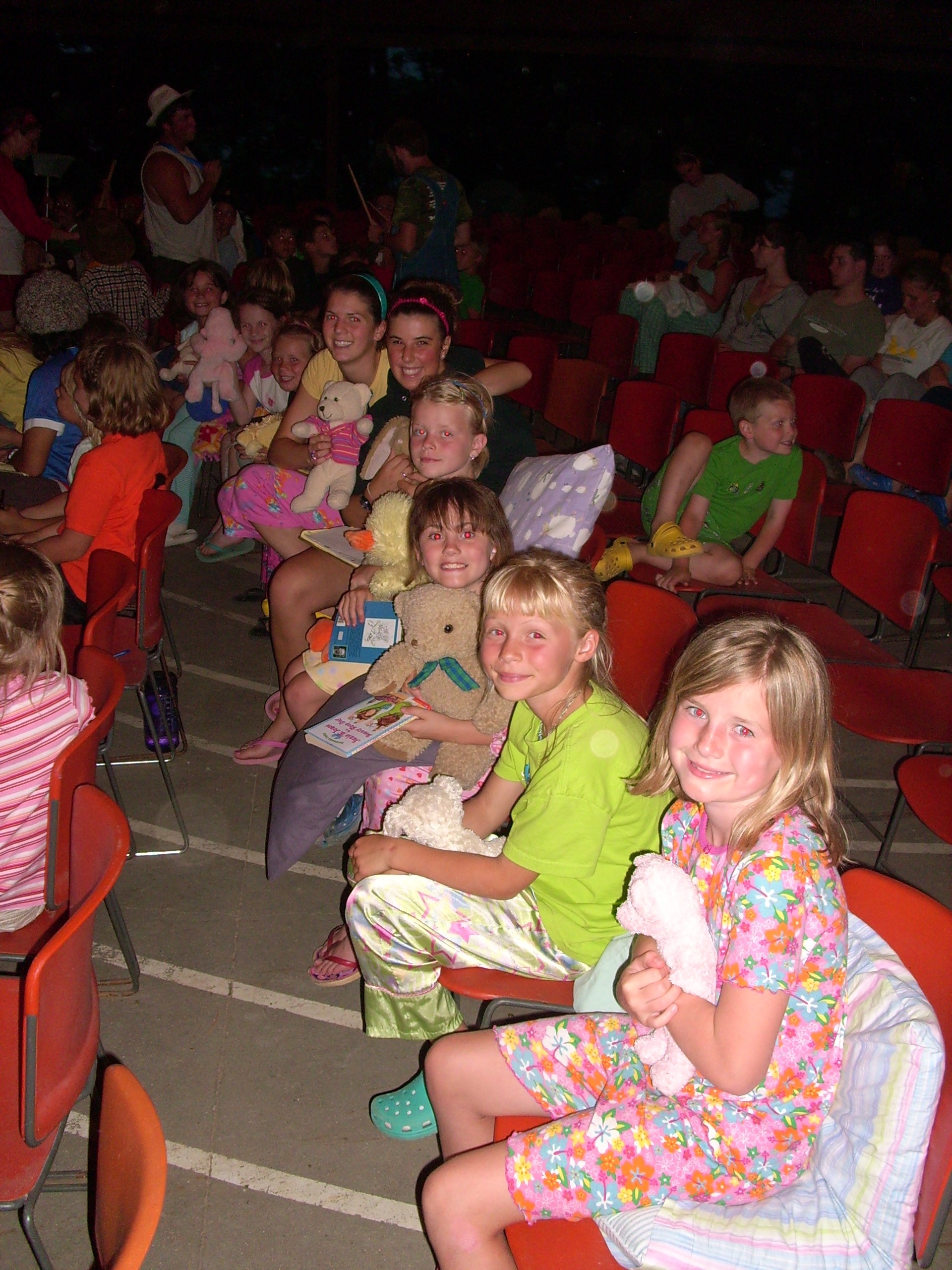 As I look back on my time at camp, I realize that these traditions, although seemingly pointless, have had a large impact on my life as well as countless other campers and staff. I, like so many others, came to camp as a nervous, excited, starry-eyed child afraid of not fitting in or making friends. However, each day at camp taught me new lessons and traditions that would eventually help lead me to becoming the person I am today. It is through every wacky tradition I have been able to feel truly connected to camp and form relationships that will last forever and a day.
Camp Henry is entwined with traditions, each one an opportunity for campers to instantly build connections and slide into the camp community. Each tradition, no matter how big or small it may be, is also a chance for campers to challenge themselves, take risks, and grow in confidence and strength. I think most returning campers will agree that the Chipmunk song is not just a song, Smuggle is more than just an excuse for staff to tackle campers and hide in trash cans (sort of!), B-field games are more than just an excuse to run up a ridiculously steep hill, and yes, still wearing the paint from Potato Round-Up three days later is indeed a fashion statement.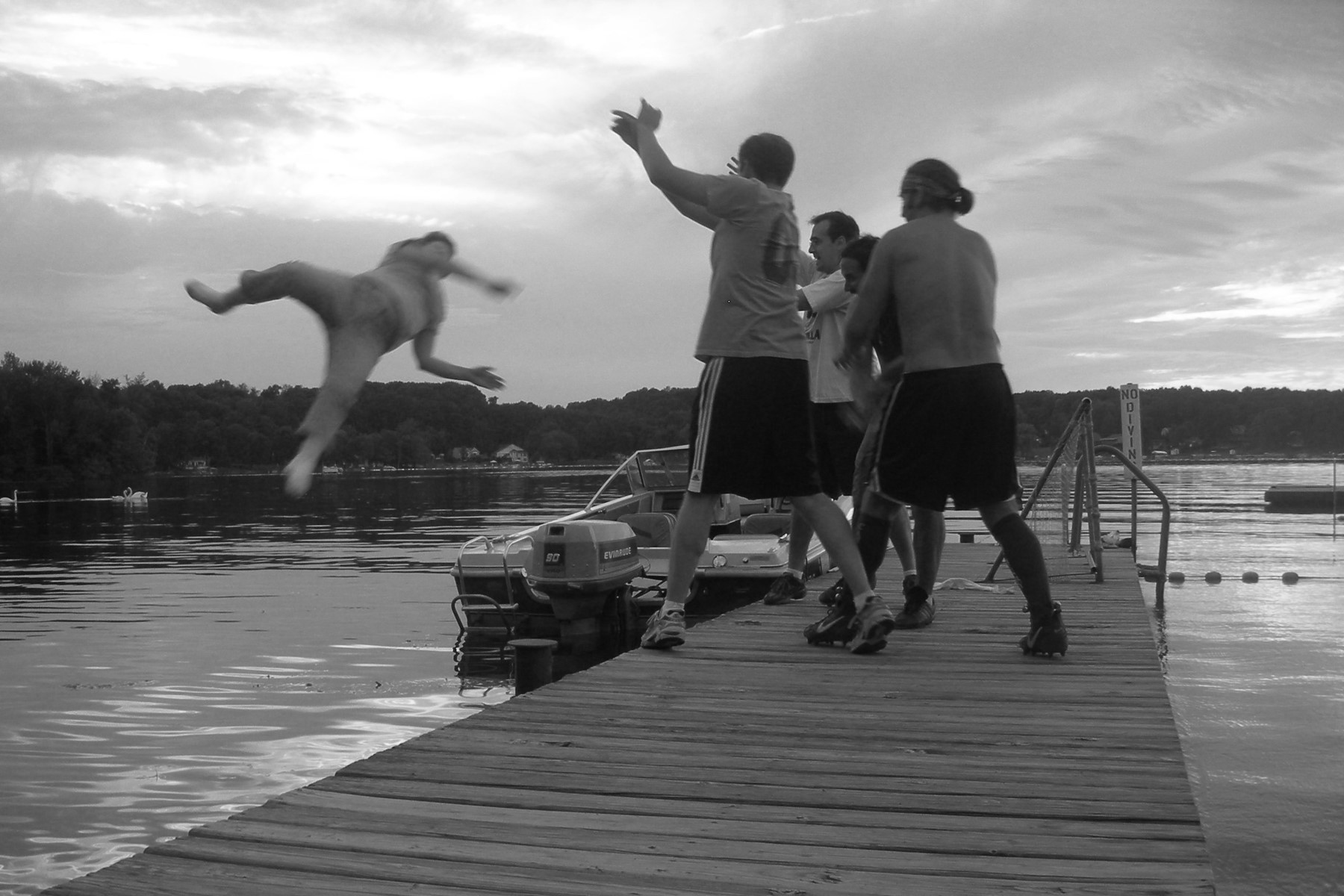 I will never forget witnessing staff members getting thrown in the lake for no real reason at all (i.e. running over a chipmunk with the golf cart or 'stealing the magic of camp'), sweating from nerves watching fire-tossing celebrations (javelin throws, anyone?), crying from laughter at the Opening Campfire skits (When in doubt- Sit, Stand, Kneel for the Three Horsemen), or even crying from heart-wrenching emotion at a great Vespers (cabin in tears = success).
No matter what happens in life, I will always believe pizza and chocolate milk is the best meal on a Sunday, beef stew (stirred with a stick) is a must on campouts, and the Sacred Ceremony and Night Chapel are by far the best ways to end a week at camp.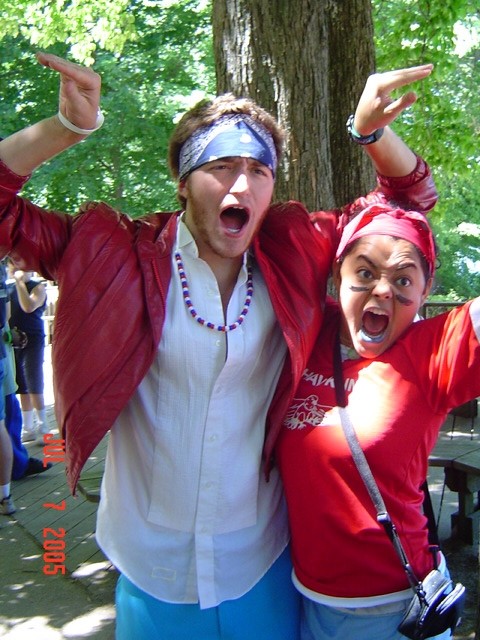 Each activity, chapel message and shared meal has brought me closer to my cabinmates, staff, and God. Most importantly, it is through amazing traditions that I have learned to live simply, be confident in who I am, stand up for what I believe in, and never forget to see the world the way God intended it to be.
Although camp traditions, despite the name, change over time, I will always feel connected to camp because of the experiences they have provided me. While we may not always play the same games, sing the same songs, or share the same stories, I know that these traditions will continue to grow and develop as time goes on to make camp the best possible place it can be.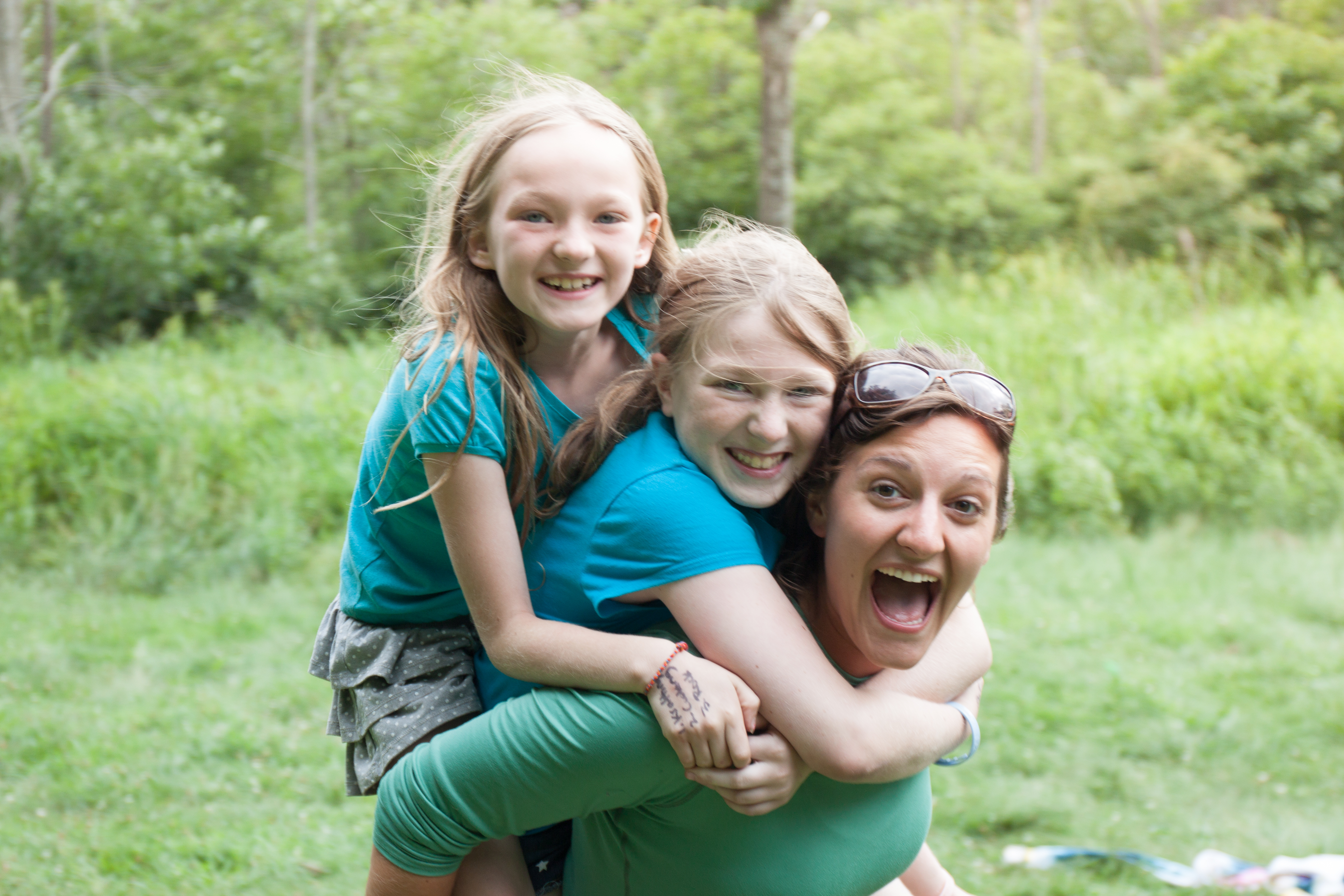 Marissa Vargo joined the year round staff at Camp Henry in March 2014 after she graduated from Central Michigan. She has spent her summers growing up on the shores as a camper, AC and summer staff member. She enjoys a good round of Smuggle and spending time on the waterfront. You may recognize her from the IronKid video in our last blog post. She's the one swimming on top of a frozen Lake Kimball.
Summer 2015 Theme Reveal
The Camp Henry staff has been putting a lot of time, energy, and thought into creating a theme that could continue to reflect on last summer's theme- You Are More. We wanted a tangible idea in which every camper could easily relate to for the rest of their days. With that, we find this summer's theme a continuance of instilling confidence, strength, and identity into every camper's hearts.
With that being said, we are very excited to introduce to you Camp Henry's theme for summer 2015 (drumroll please...)-
"THRIVE!"
The dictionary defines Thrive as an action to prosper, to be successful or grow and develop vigorously.
With this, there are many different ways to see something thrive. For example, when you think of a tree that is thriving, you might picture strong roots and branches that are simply flourishing with green leaves and bearing fruit. Or you might imagine a store that is thriving with all of its foot traffic through the doors, expanding locations and growing in revenue. The more I think about it, the more I want to see this word define the way I live my life.
Too often are we seeing ourselves living in the past or looking ahead for what's to come and not being fully present with what's happening right in front of us! We are so dialed in to this 'survival mode' of just 'getting through' a situation or experience in life instead of enjoying and thriving in it. We often find ourselves thinking:
If I can just get to this weekend...
If I can just get to summer vacation...
If I can just finish this school project...
If I can just get to graduation...
We get so caught up in the "if I can only get through THIS, then I can get to THAT."
I then ask myself, how many moments and opportunities in between are we missing out on with having this mindset? It all becomes an exhausting cycle that is not very fulfilling.
During this summer, we want to encourage all campers and guests to not only discover their true selves and love the skin they're in by digging into God's word; but also think about how we can extend those experiences past camp and thrive in everything we do! We were not meant to struggle to make it through the week, the day, or the next hour. We were not meant to be held back by anxiety, worry, and fear; we are meant to live out the life we have and live it abundantly by knowing God and making Him known!
 It is easy to identify something that is thriving and we hope that after your time spent at camp, you will see yourself thriving and not just surviving.