Fundraising for Summer Camp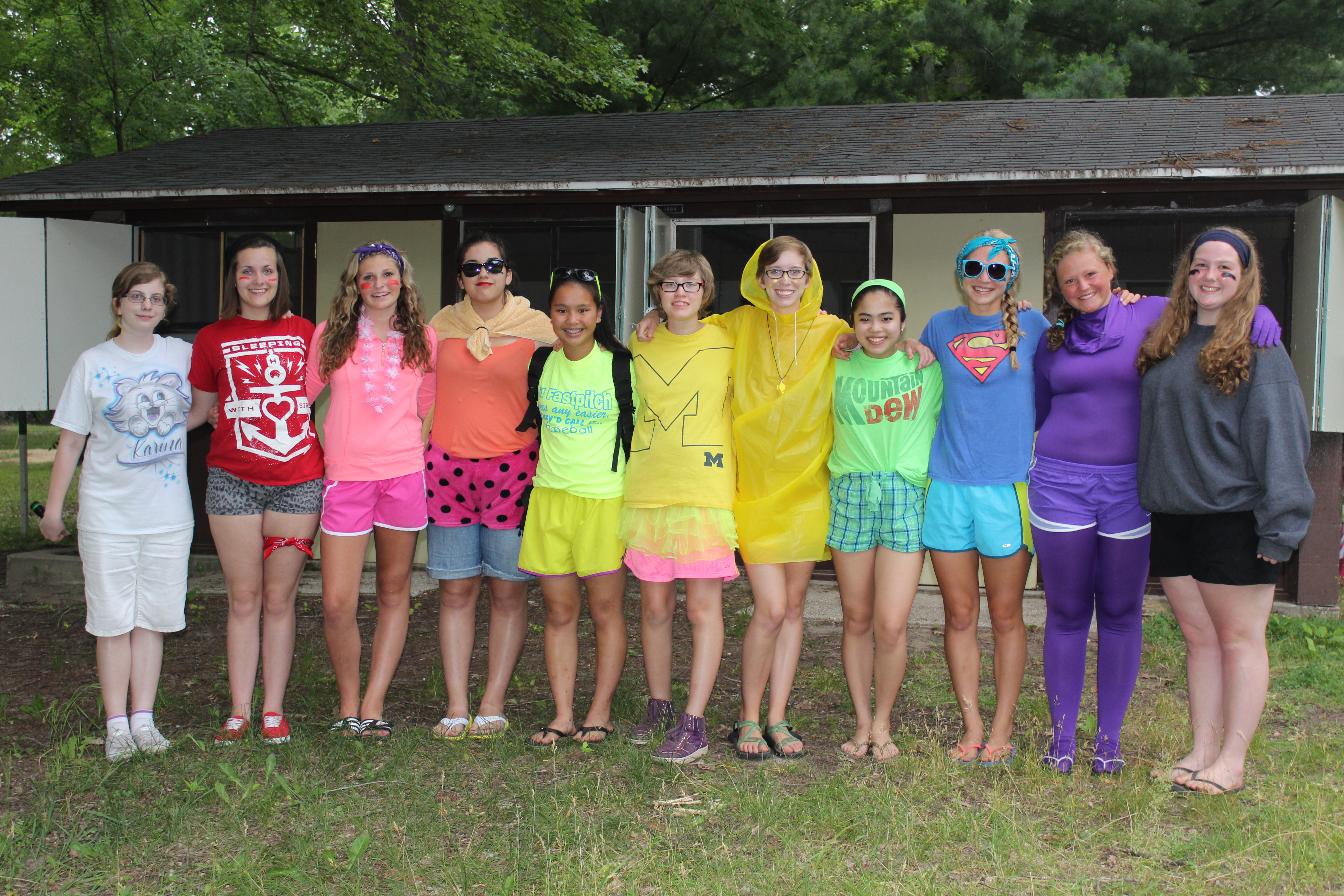 When you are a kid, summer camp means s'mores, horseback riding, swimming, awesome food and campfire songs. As a parent, summer camp means money. This can often be a struggle, especially if you have multiple children you want to send to camp. Most of you are already aware that having a Camp Henry experience is one of kind and with that, we want every youth to have that opportunity. The costs associated with camp are a small price to pay compared with the valuable lessons that are instilled in the youth. While some of us are fortunate enough to have the cash to pay for an amazing week at camp, the reality is that most of us do not have the money just lying around.

Since summer camp is mostly for the kids, getting them involved as much as possible with raising the funds is important and there is no reason why it can't be a fun and rewarding experience.
Here are a few fundraising tips that you can try:
1. Camp Henry Sponsorship Letter
Thousands of youth have raised their program fees by asking for donations from friends, families and businesses. This is so easy, and just takes a little of your time to write and send the letters. Start with family, friends, friends of friends and then move on to businesses. It's as simple as sharing what a week at camp means to you. If you can, include some photos and let them know you when you are going and what you will be doing. You can try following up with a phone call to ask if they are interested. It is also very valuable to let them know you will report back to them on your experience and what their contribution allowed you to do, so be sure to send them a thank you note! You will be surprised at the results from just a few hours' work.
2. Crowdsourcing Websites
The World Wide Web opens up your fundraising network to far beyond your immediate contacts. Crowdsourcing websites are very common and VERY successful. Set up a profile on a crowdsourcing website such as Gofundme.com- Invite all your friends and online network to support you by making donations online. Think of it like a personal blog, where you can list your fundraising goals, camp details, pictures, videos, etc. You can then send this to all your Facebook and email contacts and people can donate easily online! Other sites include fundly.com and youcaring.com.
3. Recycling for Cash
This is a great method ANYONE can use. Numerous recycle centers pay money for cans and bottles that can be recycled. Try friends, family, colleges, restaurants etc. produce THOUSANDS of recyclable materials every night that may just go to waste. Ask if you can collect them and turn them in for cash! You may also like to organize specific bags and write your name and Camp Henry on them and hand them out to those helping you so they remember to put them in the bag. Offices often have recycle bins that they actually pay a company to come and collect. Why not ask them to give you their cans and bottles? You can also ask offices to donate empty printer cartridges which recycle for up to $25 each. Some youth have reported collecting $800 in less than a week just from pro-active recycling! You can simple search online for recycling centers in your area.

There are many opportunities to raise funds for camp; you just have to be open to putting in the time. Other traditional fundraising options could include:
• Bake sale –Mmm...cookies
• Car wash – Best if done on a warm day!
• Baby-sitting- Who doesn't love coloring and playing at the park?
• Yard Sale – Great way to remove clutter from your life and get that spring cleaning done. As the saying goes, one man's trash is another man's treasure.

Good Luck! Fundraising is not hard; it just takes time and dedication to the cause.
The amount of time and effort you put into your fundraising should reflect the amount of success.

Contact [email protected] if you have any more ideas, questions, or success stories that you would like to share.
Six Things That Getting Messy at Camp Taught Me About Life
What Getting Thrown in the Lake, Rolled in Ketchup, and Stamped in Paint Taught Me About Real Life

If you have ever been to summer camp you will no doubt know the true meaning of 'getting dirty'. Not just 'it's been days and I need a shower dirty' or 'I've been painting dirty'. I mean, real, "the entire dust bowl from the A-field is resting on my face, Lake Kimball's finer bacteria have taken up residence under my bathing suit, mustard has pretty much sealed my eyes shut" kind of getting dirty.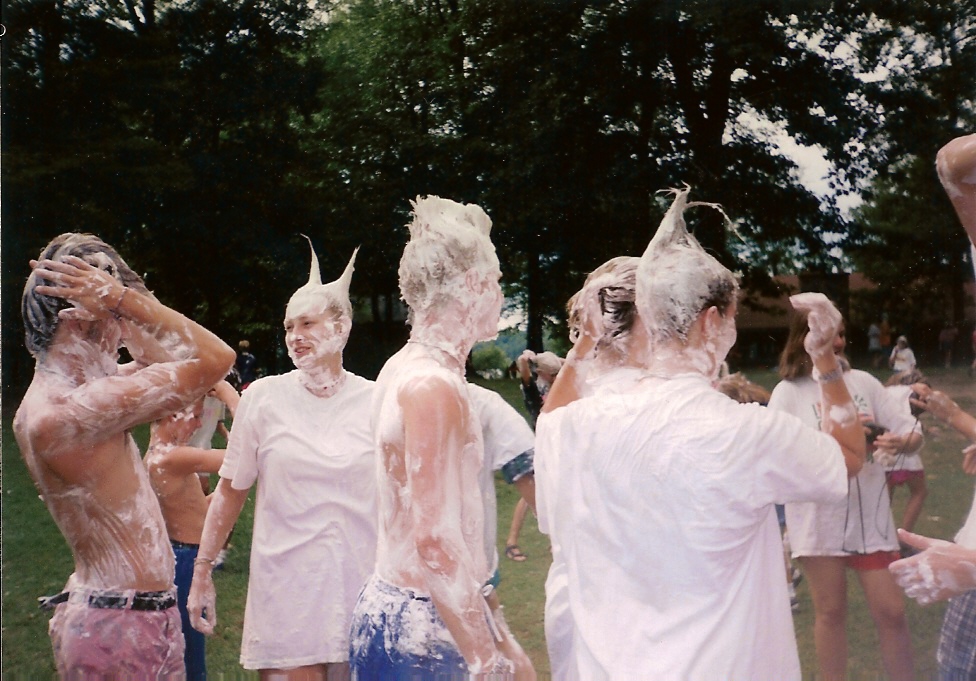 You summer camp staffers, in particular, will know what I mean when I say a shower that comes out in only a dribble and provides no actual warmth might just be the most amazing shower you've ever taken. (Water pressure noise - now!)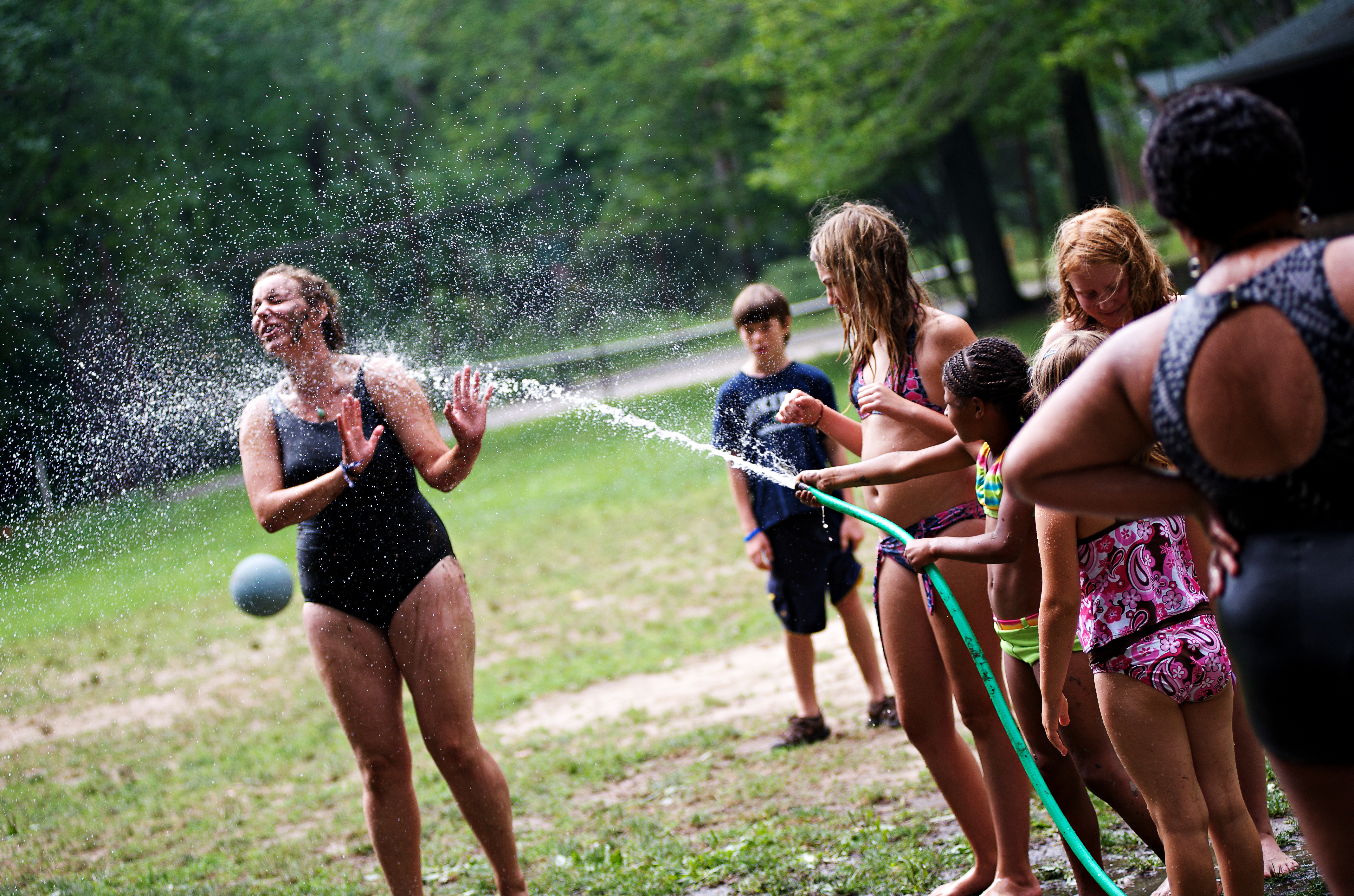 There is a whole lot of mess-making going on during the glorious days and hours of Camp Henry summers and while from the outside, it sounds pretty awful and disgusting, from the inside it is truly something special. There is a magic in letting go of your clean existence and diving in to the dirt to fully experience the tastes (pancake from the gut bucket?), the smells (a mix of the "coral" and beef stew smoke in your hair) and the feelings (dried Indian campfire paint on your forehead) that make up what summer camp is all about.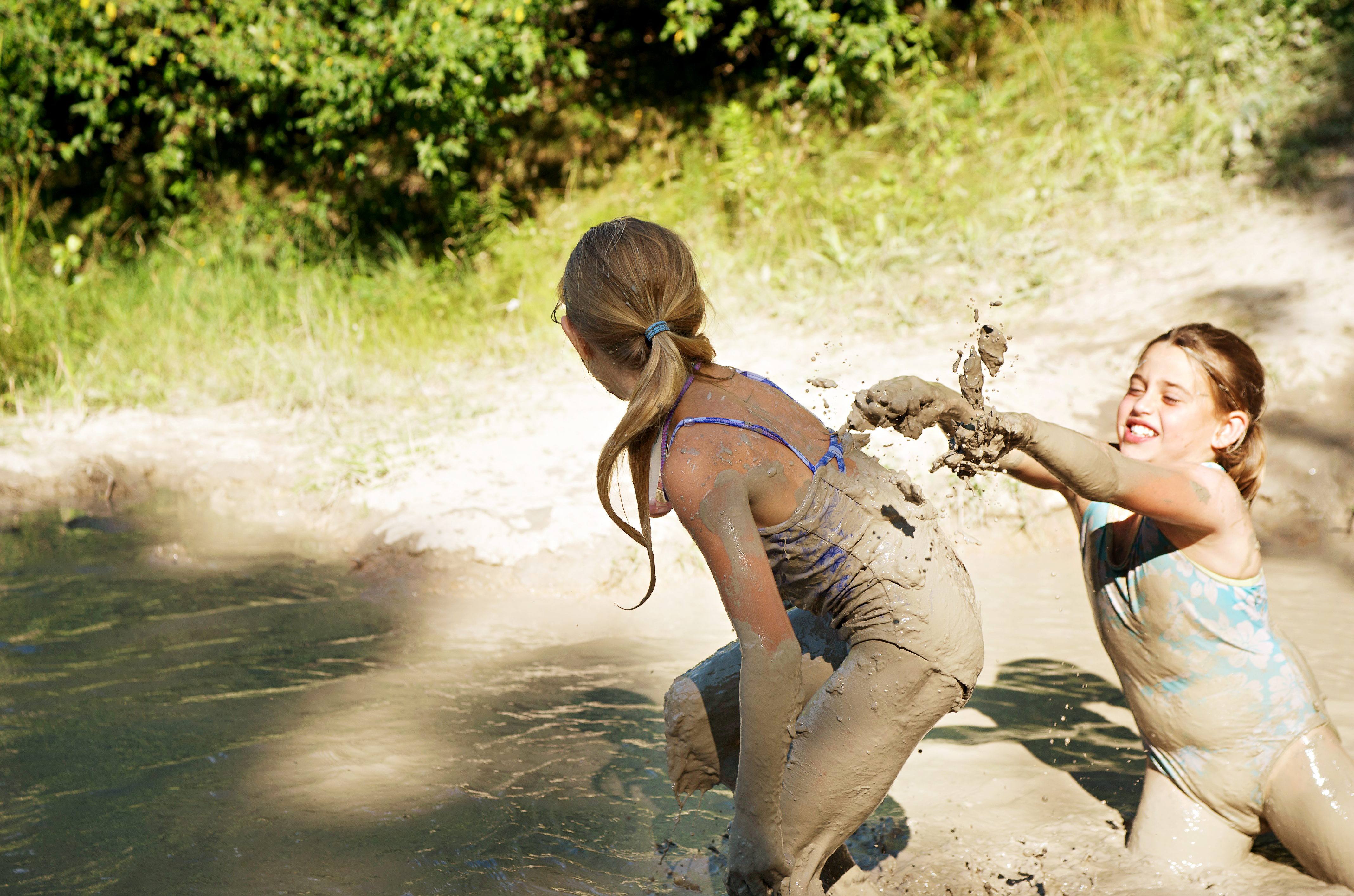 Getting dirty is what gets us into the game, into the spirit of camp. It's what forms our memories and fills our pictures and becomes the foundation for the stories we tell over and over.
(Be honest, the only story you tell about the banquets where you dressed up instead of going in overalls or wild wigs was the one where you fell over a bench and pretty much face-planted in a giant bowl of spaghetti. Oh wait, that might have been me. And technically, that's pretty close to getting messy.)So why do we do it? Why do we cherish the mess so much when normal, non-camp goers, have enough sense to run away? What exactly does all this dirty-ness teach us?
I've come to find out in my years since Camp Henry that the answer is: a great deal. All those messes, layers of dirt and grimy tactile assaults, have actually been influential life lessons.
Six Things that Getting Messy at Camp Taught Me About Life:
1. The Bog Walk is not as scary as you think.
Upon following my counselor out beyond Kiowa cabin through waist-deep mud, all I could think was: deadly bugs, snakes, and rusty metal are about to attack my shins; how will I ever get the mud off my Keds?; why, exactly, is this 'fun'? Upon returning, unscathed, from that terrifying walk, and bragging to others about the adventure, all I could think was: I survived the fear of the unknown. I learned the value of risk-taking, and no matter how many times I faced a Bog Walk in my days to come - starting over in six new states, taking on a job I wasn't qualified for, even motherhood - I knew that I could slosh through and survive.
2. Potato Round-Up paint fades away but the collective experience does not.
Running around the A-field, being attacked by cold paint and semi-recognizable potato stamps may sound like a B-grade horror movie you want to watch and avoid; however it's a rite of passage not to be missed. The paint washes off - usually in the Red Area to the tune of "Scrub your head, scrub, scrub..." - but the experience you've shared with 100 other people does not. That paint bath is what binds you all together. It's better to be in the heart of the mess because that's where the friends are. Some of those I have smeared paint on are still my closest companions today. (And while older, we aren't above a good paint fight.)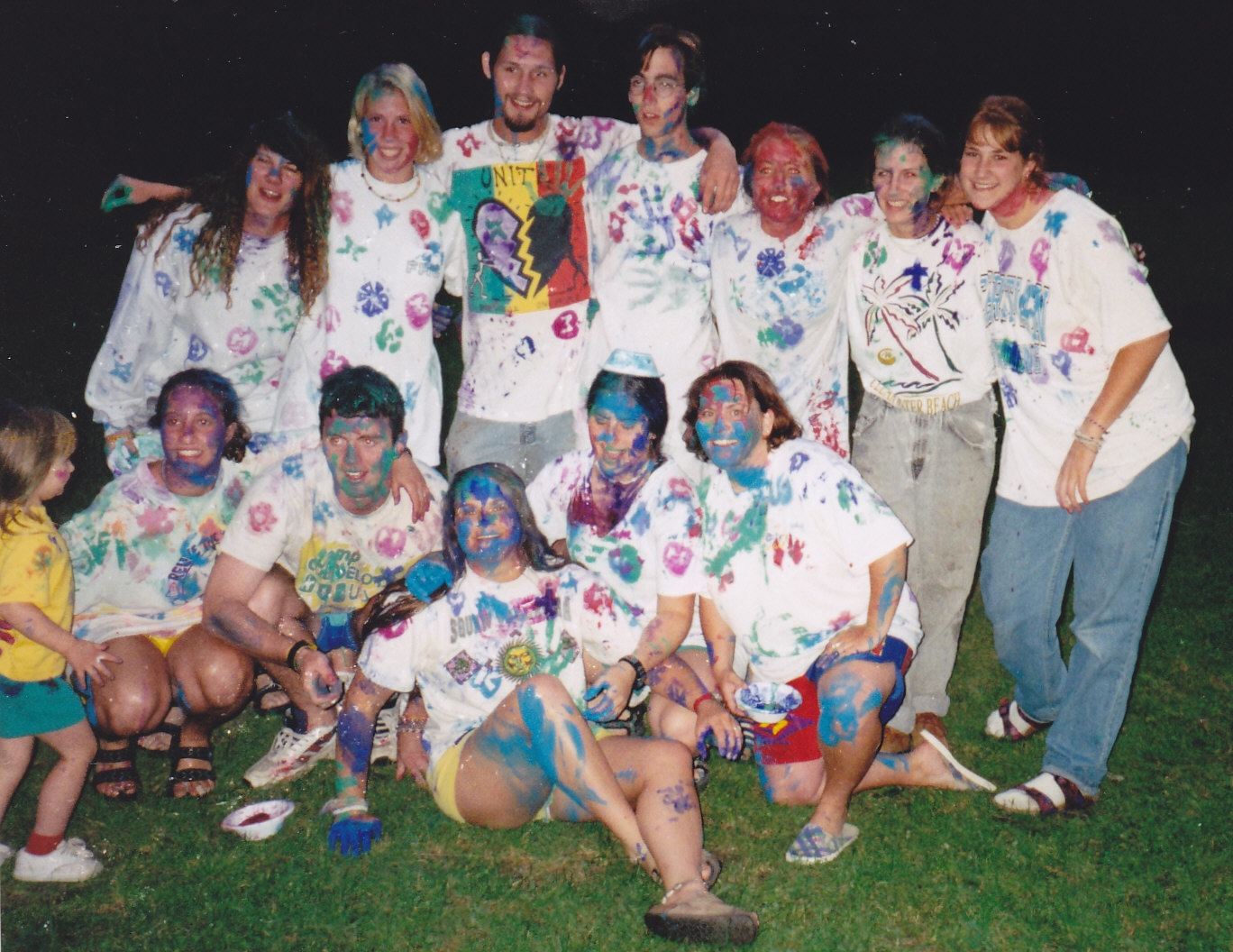 3. A Good Laking is all in the release.
If you have the fortune to be a Camp Henry staff member you will undoubtably have the "fortune" of getting thrown in the lake. It is a bit frightening: four individuals stealing you -fully clothed - powder-donat-ing you through sand, swinging you closely over wood and then (hopefully) launching you high enough - right side up enough - to make a painless lake entry. But it's also a competitive challenge. If you're going to get laked, it might as well be the best laking yet. It might as well be exhilarating. You have to trust that you will clear the dock. You have to relax and work with the team so you get good height. You have to mentally assist so you put on a good show. All those years of lakings taught me how to lean into a challenge at work; how to soar when others were watching; how to remain limber; and how to go for it so the plunge was really refreshing and worthwhile.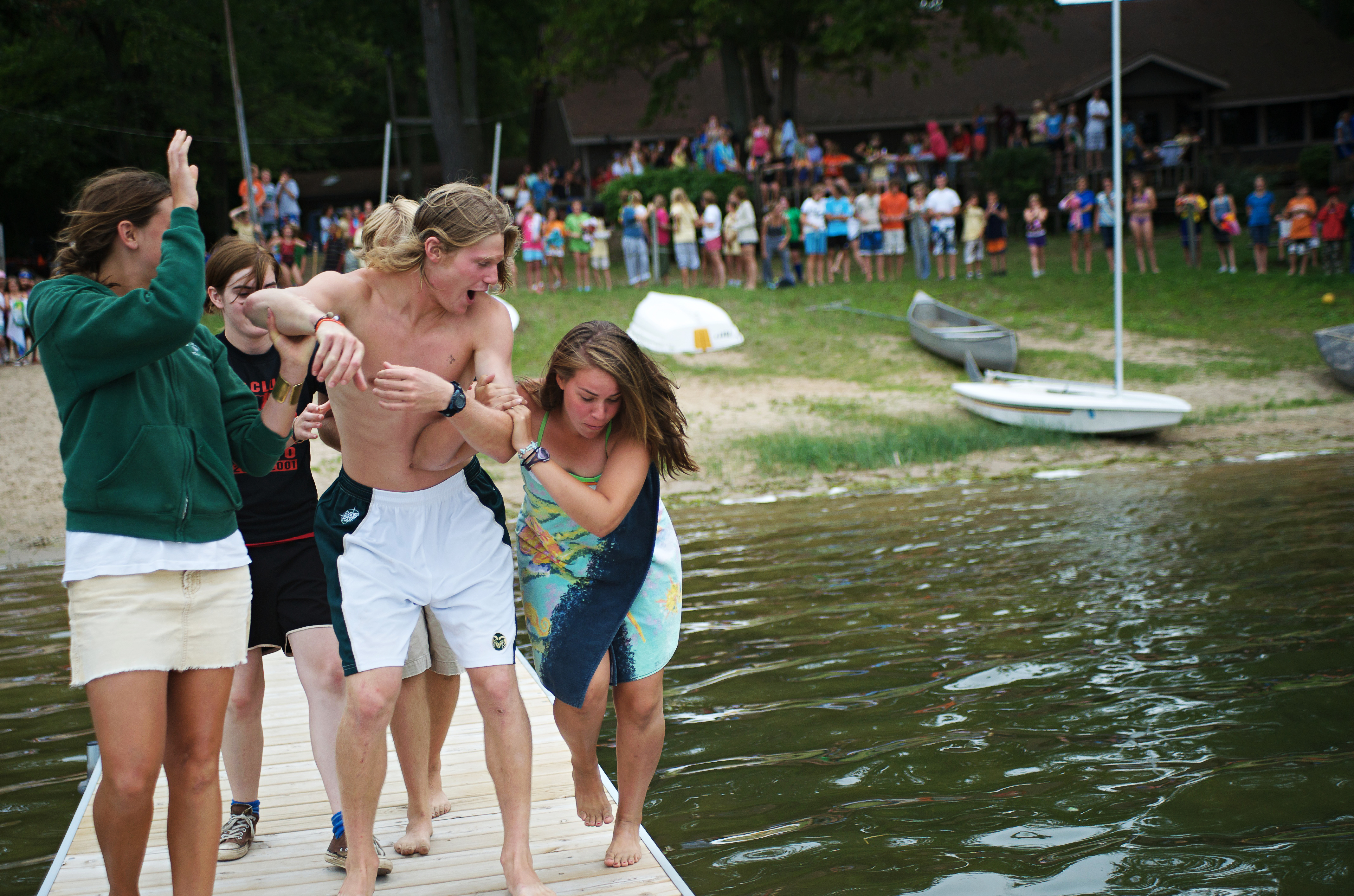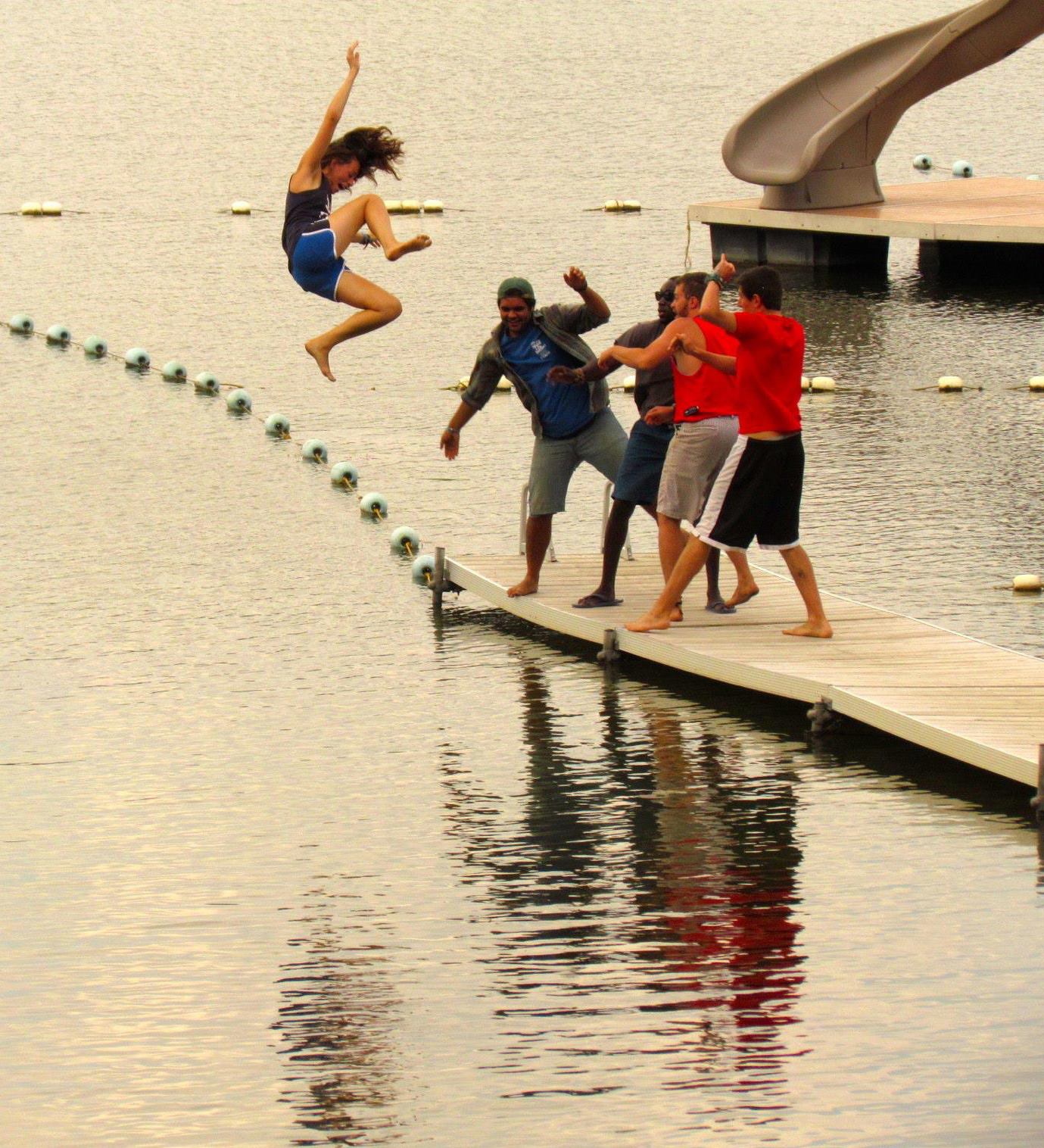 4. The Dutch Auction is not really about you.
There is nothing like the experience of being chosen as the "Human Hot Dog" or "Human Squeegee" and being dragged across Idema Theater through ketchup, mustard, last week's cole slaw, sour milk and tater tots. But here's the thing, you are chosen for the honor. Campers want to see you at your finest, filthiest and I know because I was both a selector and a selectee. When your name is called at the Dutch Auction, you have the (mostly disgusting) pleasure of sacrificing yourself for the joy of others and in return, you get the pleasure of knowing that people care enough about you to see you submerged. This strange irony has occurred to me many times as a parent as over and over again you give in to the mess for the good of another person. Whether it be syrup down the pants or poo on your pants, it's all done in the spirit of love.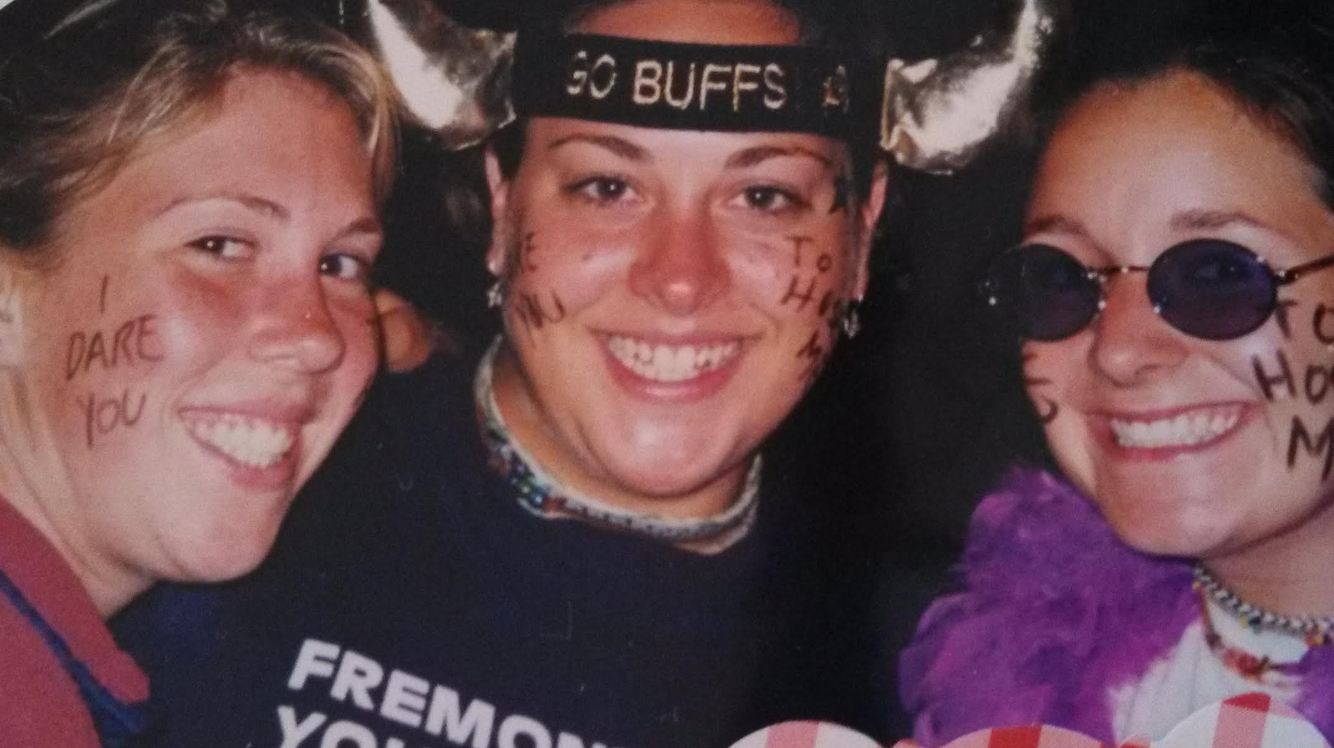 5. Mud Mud is always the best choice.
It's raining and you have a few options: friendship bracelets and rock painting in Arts and Crafts, charades in Idema, or ultimate frisbee in the mud on the A-field. The answer is this: it's ALWAYS more fun to go out in the rain. The mud is the vehicle for the reward not the obstacle. This nugget remains true about pretty much everything. Find the motivation and go out to play Mud Mud.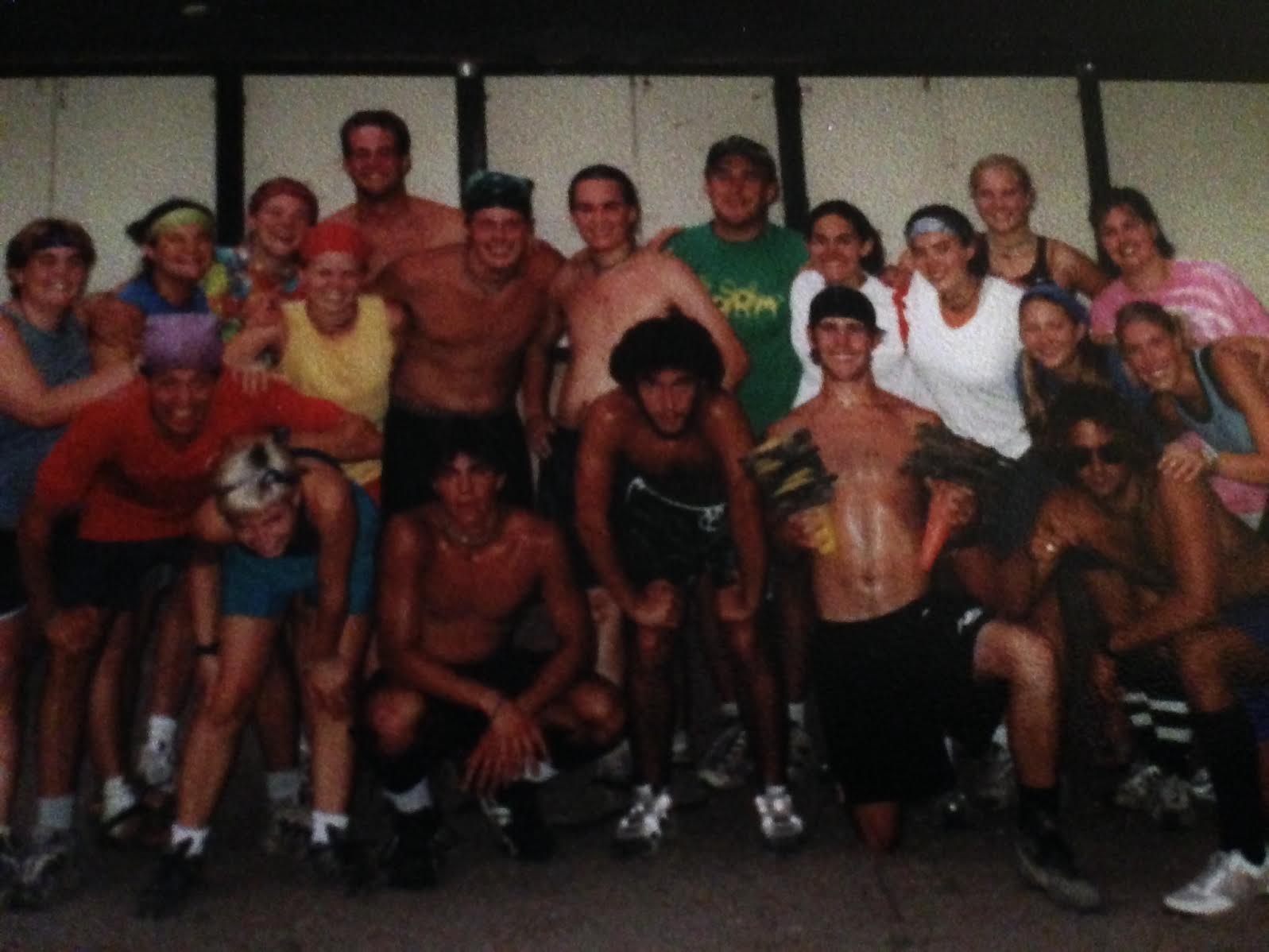 6. Your Indian Campfire face paint says a whole lot about who you are.
No memory of camp excites me more than the end-of-the-week Indian Campfire. That dark journey up the hill, the sound of horses and drums, the 'will the spirit of the fire be with us or not?' anticipation - there was so much to look forward to. But it's the face paint - and the costumes - I donned for the big event that stick with me the most. What you chose to put on your face represents your personality. Your creative vision. Your love of camp's sacred culture. I never took it lightly (nor under-appreciated Gretchen Carothers or Nick Koster and some of the artistic geniuses who transformed my face). I selected every feather, every color, for a reason and those days gearing up to be Summoner or Chief of Fire shaped my early sense of creativity, my fashion, my personal style. The Indian Campfire taught me that all of life is an opportunity for self-expression.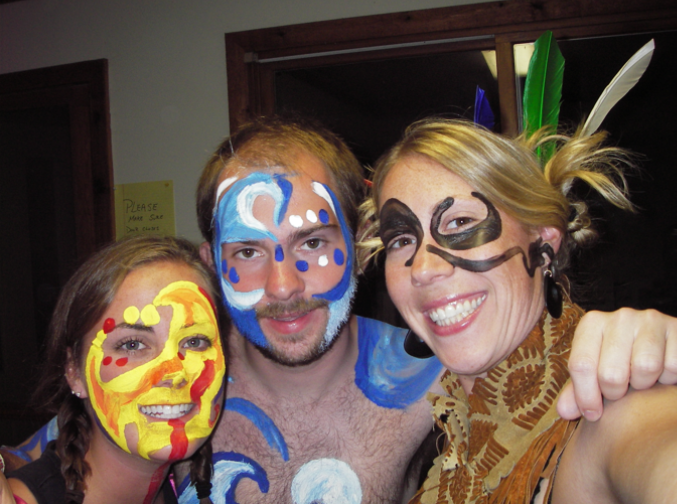 Now it's your turn, tell us your stories and memories. As a camper or staffer which messy moments meant the most to you?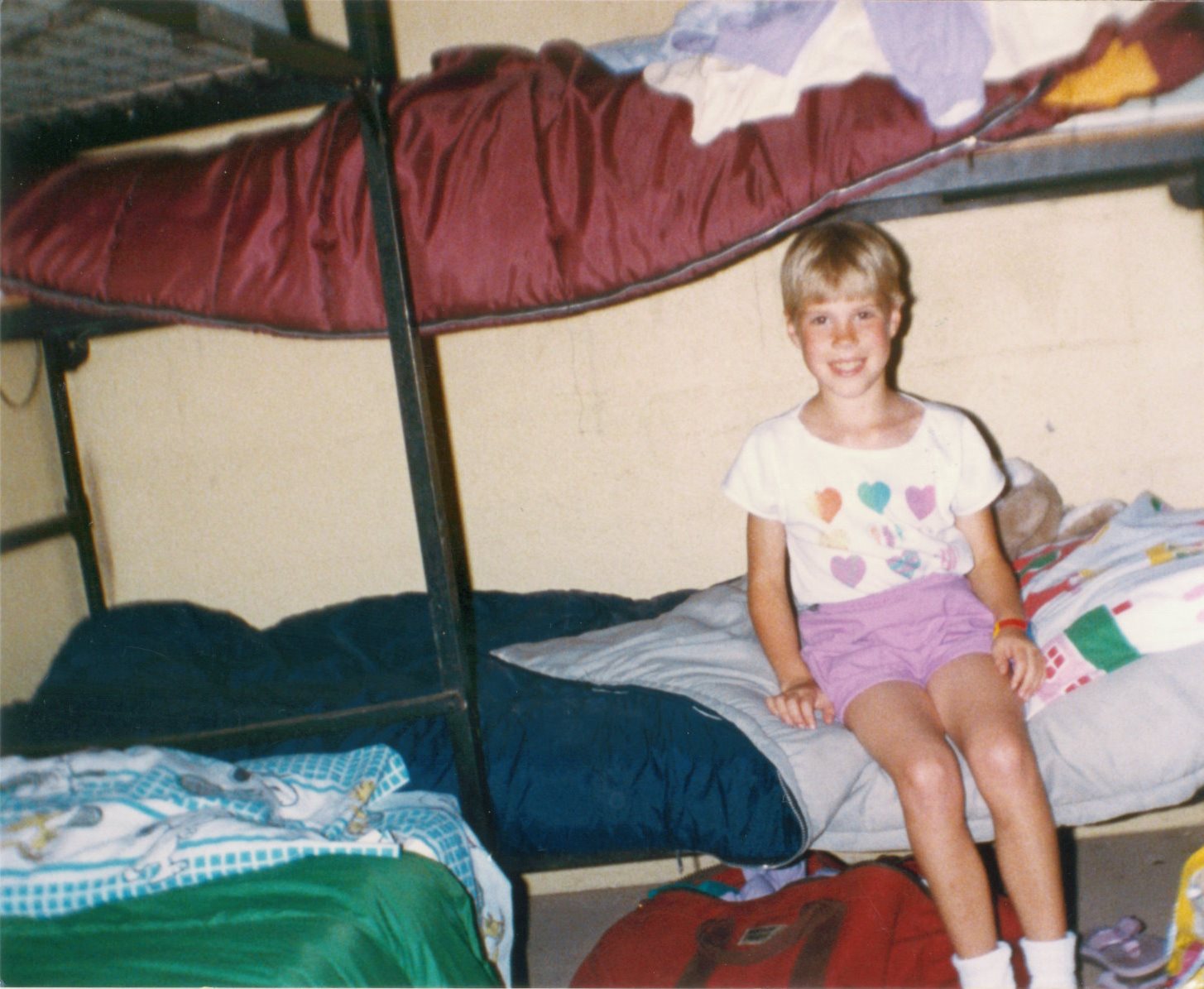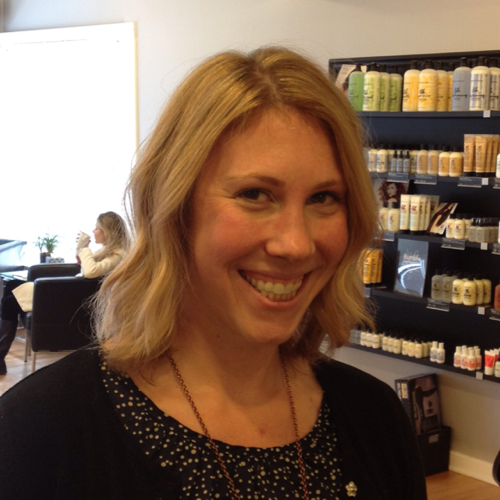 Amy VanHaren is the owner of VanHaren Creative, a social media marketing company. Her first visit to Camp Henry was for mini-camp at age 7. She stayed in the Ottawa cabin and had so much fun she came back for an entire week that summer and kept coming back every year until she turned 17 when she went on work as Camp Henry staffer for 10 summers. Stay tuned for more posts from Amy and keep up with her on Facebook and Instagram.
The Awesome You
Have you met the Awesome version of yourself today? Natalie Barlow, a speaker from The Anima Series, shares how a simple change in how you view who you are can your world. Your identity in Christ is often far different than what the negative messages of this world and your own mind lead you to beleive.
You are Awesome. It's time to let the real You, light up the world!
If you liked this video, check out The Anima Series on YouTube. Parental warning, The Anima Series deals with many real life topics and some are meant for a mature audience.
18 Reasons Why I Can't Wait for Another Summer On The Shores
Jennie "Bieber Fever" lists out the top 18 reasons why she (and any other returning campers) can't wait for another summer on the shores of ol' Lake Kimball.
You Are More
2014 Theme Launch
Throughout the Summer of 2014, Camp Henry's theme will be You Are More.
Together we will discover who God says we are and how to embrace our identity in Him.
You are more than what this world says about you.

You are more than how tall or short you are
You are more than how others see you
You are more than your clothing size
You are more than an honor's student
You are more than the words you speak
You are more than the meds that you take
You are more than the choices that you make
You are more than the mistakes that you make
You are more than the things that you have done right
You are more than a star athlete
You are more than the funny things that you do
You are more than a victim
You are more than your past
You are more than the numbers of friends that you have
You are more than your swimming ability
You are more because your heavenly Father loves you no matter what. Here's who God says you are.
You are free (Romans 8:2)
You are safe (Romans 8:35)
You are included (Ephesians 1:13)
You are holy (Colossians 3:12, Ephesians 1:4)
You are forgiven (Colossians 3:13)
You are chosen (1st Peter 2:9)
You are beloved (Romans 1:7)
You are victorious (1st John 5:4)
You are a new creation (2 Corinthians 5:17)
You are strong(Philippians 4:13, Colossians 1:11)
You are a Friend of God (James 2:23)
You are blessed (Ephesians 1:3)
You are accepted (Romans 15:7)
You are loved (Colossians 3:12, 1st Thessalonians 1:4)
You are fearfully and wonderfully made (Psalm 139:14)
Check back each month for a new theme related blog post! And follow us on Facebook, Twitter or Instagram for #youaremoremondays and more theme related material