By Wendy Jacobs
Wendy is the mother of Jeff Jacobs, aka Jake, the Executive Director of Camp Henry
---
Jeff, or Jake as he is known at Camp Henry, began attending Camp Henry as a 9 year old soon after we moved to Michigan from Ohio. I thought it would be a good place to meet some new friends...little did I know it was the beginning of a long term relationship with such a special camp. It is a huge part of his life as he has gone from camper to counselor, program director and then summer camp director to now he is the Executive Director! His love for Camp Henry shines through with his enthusiasm for making sure each camper has the best week of their lives at camp as well as his ideas for new programs (like spring break trips and off-site trips for teens), and new facilities. Yet he also retains the old traditions of camp.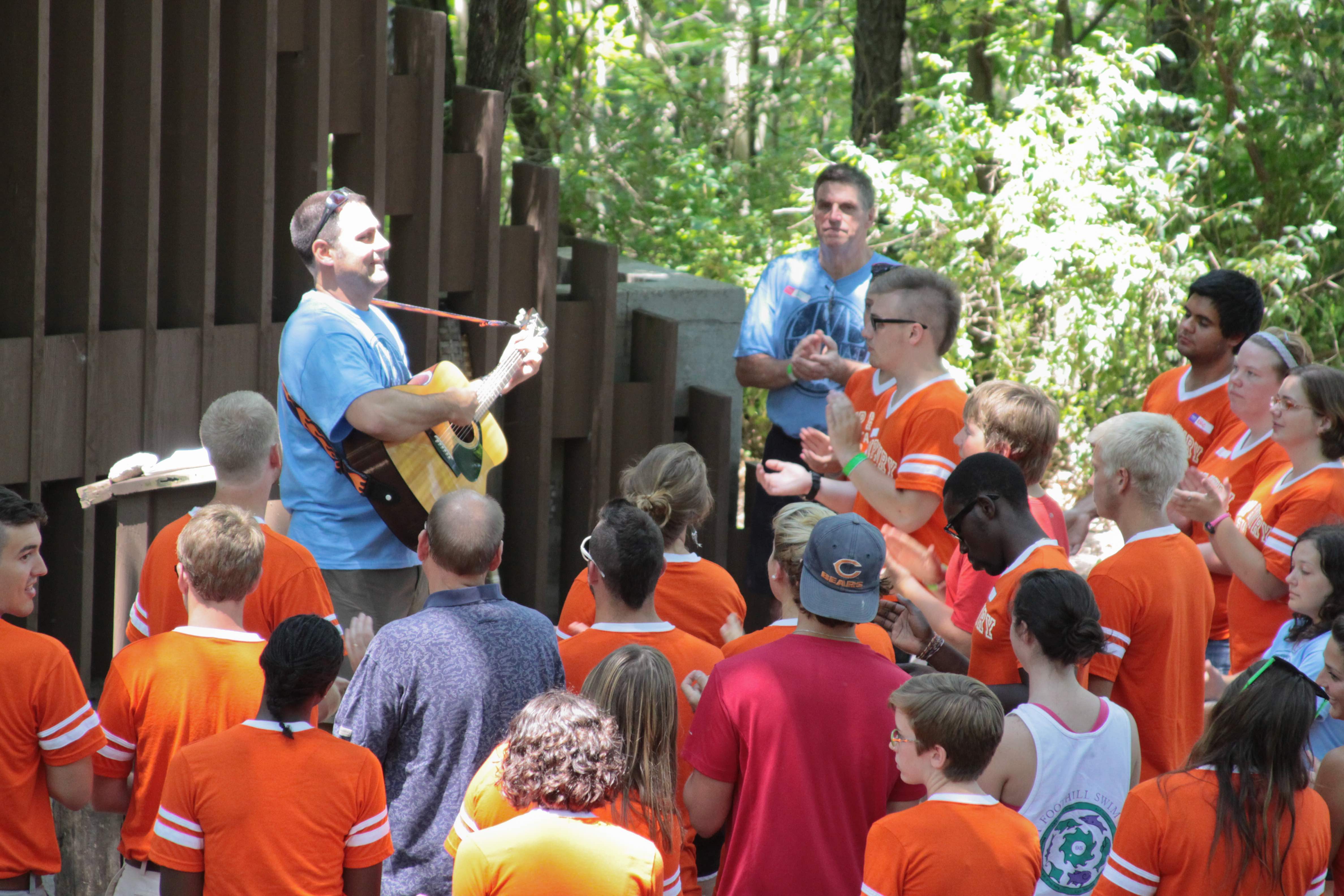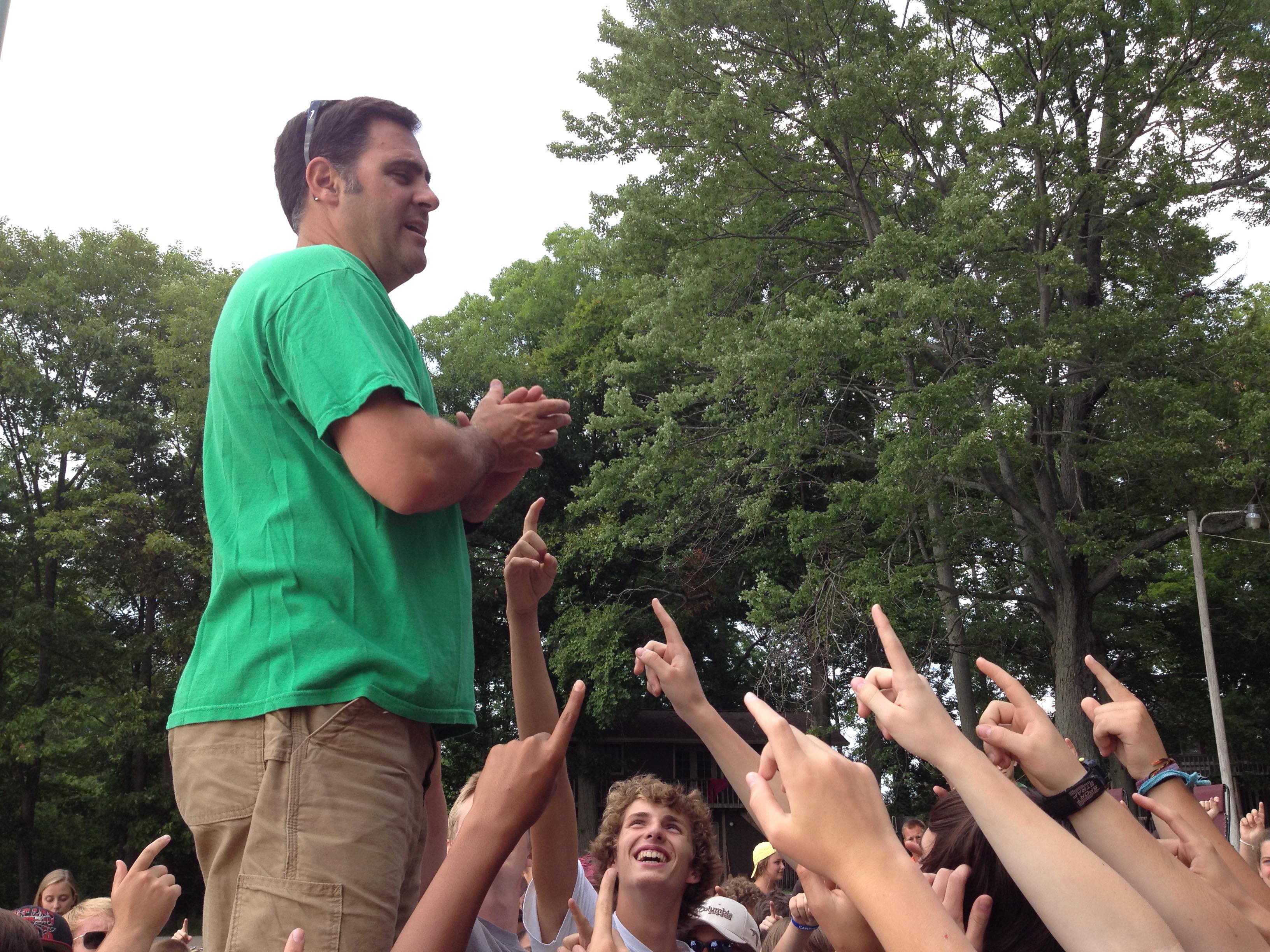 Our car can practically drive to Newaygo and the shores of Lake Kimball all by itself due to the many trips we've made there. Each summer Jake would invite us to come and share the various events, from the Indian campfires, with the horses picking up each cabin of campers, to observing Olympics week, watching talent shows, attending chapel services, to having the experience of eating in the dinning hall, or for special cook-outs, on the deck. During the years that he and J.J. (his wife) traveled from California to run the summer camp, it was a bonus for his father and I to be able to spend time with our grandchildren!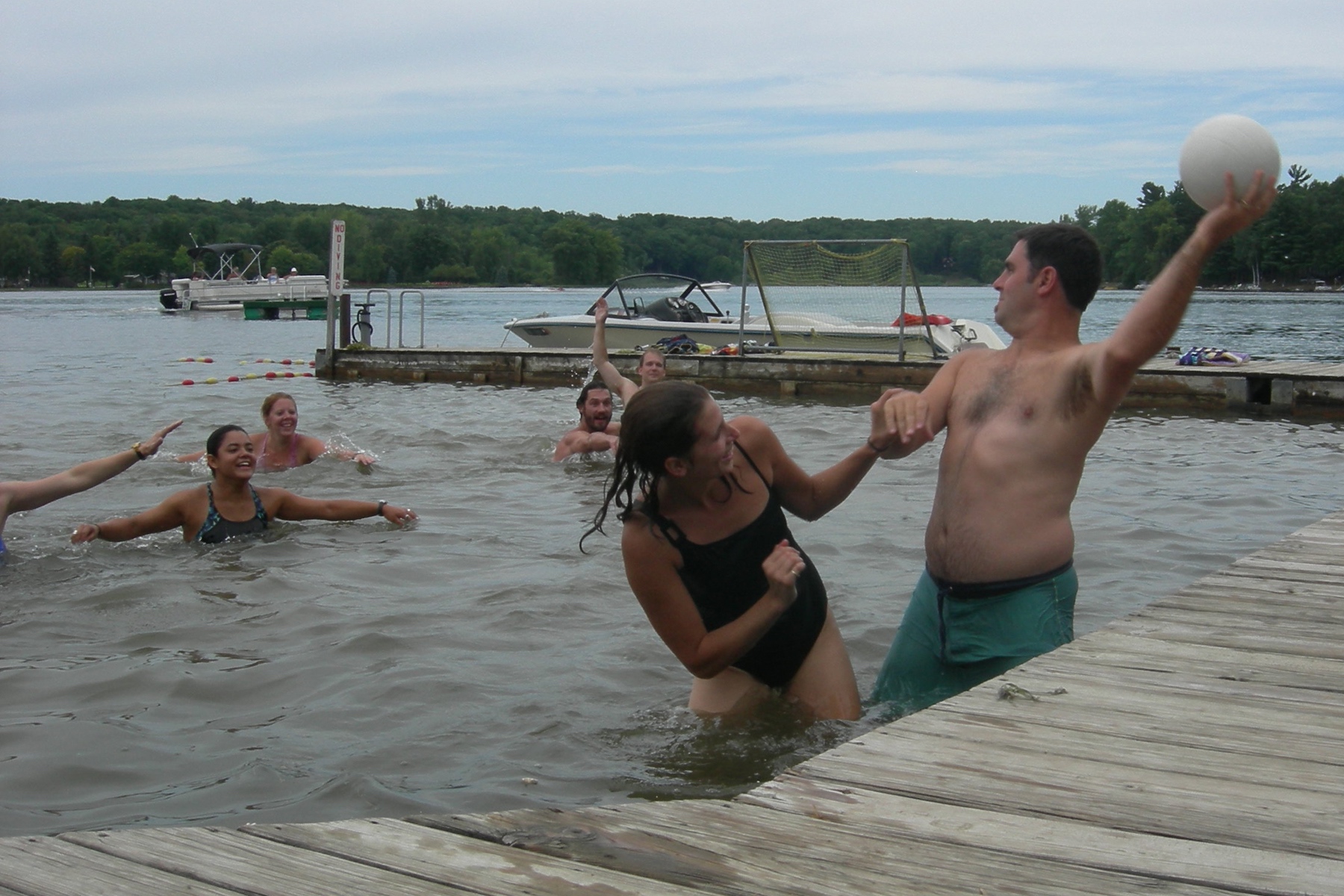 I'll never forget my first experience at the Indian campfire when Jake came across the lake dressed as an Indian and paddling a canoe to begin the traditional campfire. It was all so impressive and you could hear a pin drop. The campers were so engrossed in the ceremony!
Camp holds such a special place in Jake's life that when his first son was born, he was named Levi HENRY Jacobs! And where do you think he was baptized?....at the Camp Henry chapel!
Now he has three sons and what a joy it is for him to have them there as campers! Also now many of his high school and college friends are sending their children to old Camp Henry, old Camp Henry.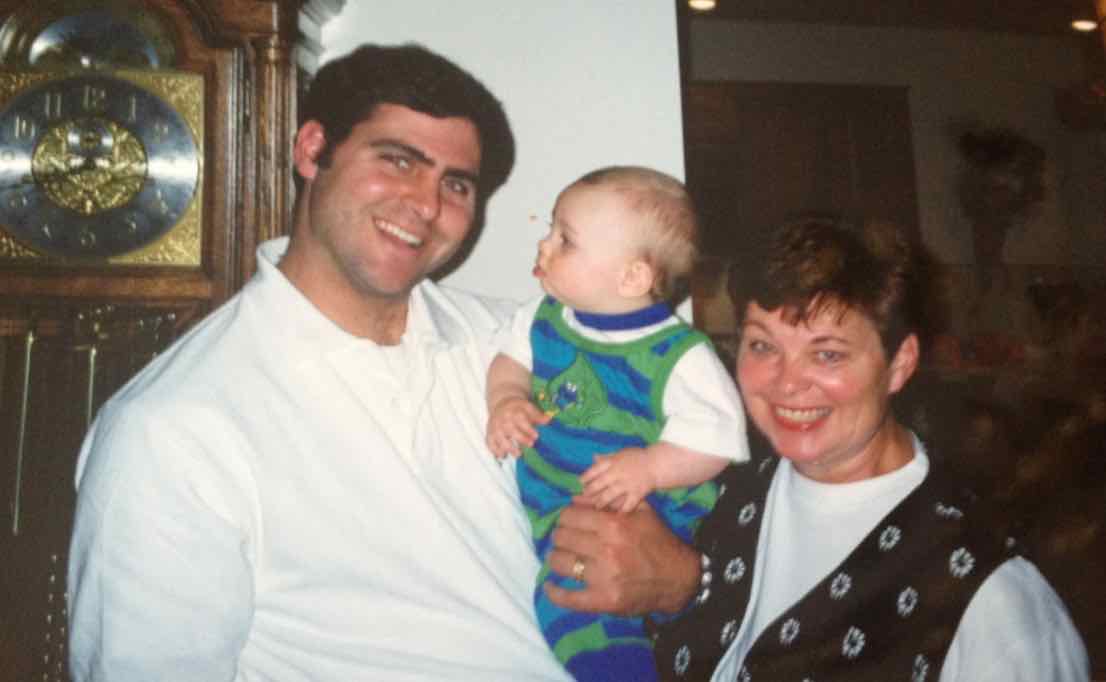 I know I'm a very proud mother, but I think Camp Henry is so lucky to have such a dedicated person at the helm. Jake is so knowledgeable of the camp history while at the same time he has great vision for the future. Any parent sending their child to camp should know that he will be in good hands with such a caring and capable director along with such a competent staff.
 Here's a poem that captures the impact Jake has on Camp Henry.
C amper,counselor,summer director, and executive director too
A well qualified man for the job to do.
M any friends made and a role model too -
P lus camper numbers growing - new cabins going up.
H elping each camper - being the best he can be,
E njoying a week at Camp Henry -
N ature, boats, games and songs
R elating to counselors all week long.
Y es, sad when the day comes to leave ---
But plans will be made to come back once more
To that special place Kimball -right on the shore!
---