Kelly Hotaling holds one of the most important positions at Camp Henry in the summer months, Camp Mom. There have been many Camp Mom's over the years and each serves selflessly as a mother to all the staff and campers. Kelly gains 40 new kids each summer in the form of the summer staff and each week turns through 200 campers, many of whom started in Day Camp years ago and have aged their way into overnight camp. She's always available to help in those motherly moments, yet she is also tough as nails, a fierce competitor in any camp game, and one of the goofiest "big kids" out there. She took a moment out of her busy days in California to be interviewed and so here's a glimpse at the wonderful Kelly Hotaling.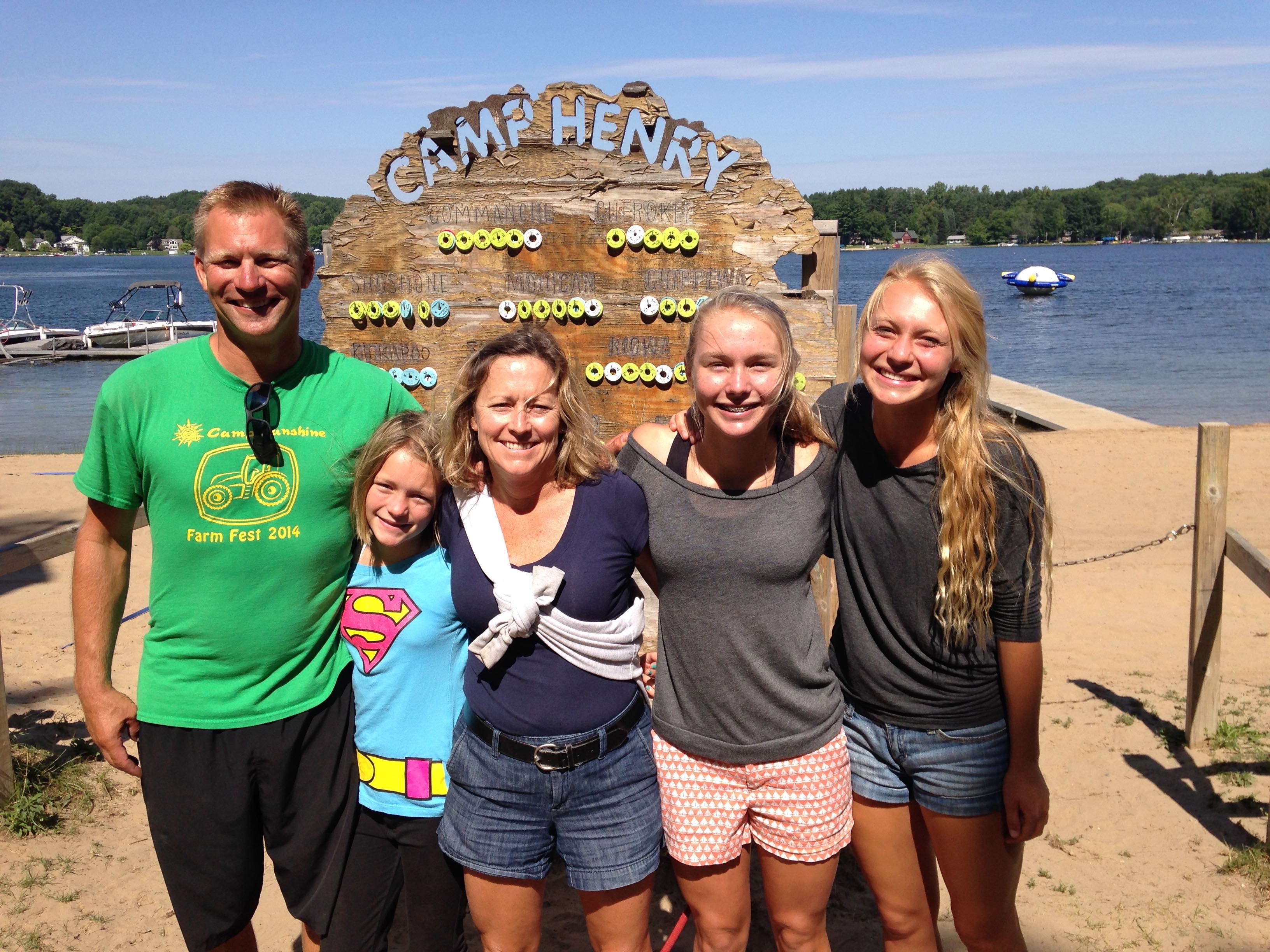 How did you first get connected with camp? Over 10 years ago, our very best friends, the Jacobs said, "You should come to this camp that we run in Michigan. " And Jake (Jeff as we knew him) said," Oh, and Kenny, you should be the Chaplain." Our response was, "No, that is crazy.
A. We have never been to Michigan.
B. We don't know anyone in Michigan.
C. I have a career and a mortgage.
D. We have a 6 month old baby!
E. Kenny said," I am not a chaplain. I am not qualified to do that." Jeff said said, "That's ok, all you need is strong faith and be great with kids."
What did we do? We prayed about it and we said that sometimes the Lord is subtle and sometimes the Lord puts situations right in front of you... this was one of those times that He put it right in front of us even though there were so many reasons why we shouldn't go. We said, "OK, we will go for ONE summer!"
What made you want to get more involved? Once we experienced one summer, we were hooked. The love of camp was everywhere. We grew closer to God and knew that perhaps our "mission field" involved a boat, some arts and crafts, zany songs, face paint and a bucket of mud.
How many years have you been coming to camp? This summer 2016 will be our 11th!! (the picture below is from our first summer on the shores!)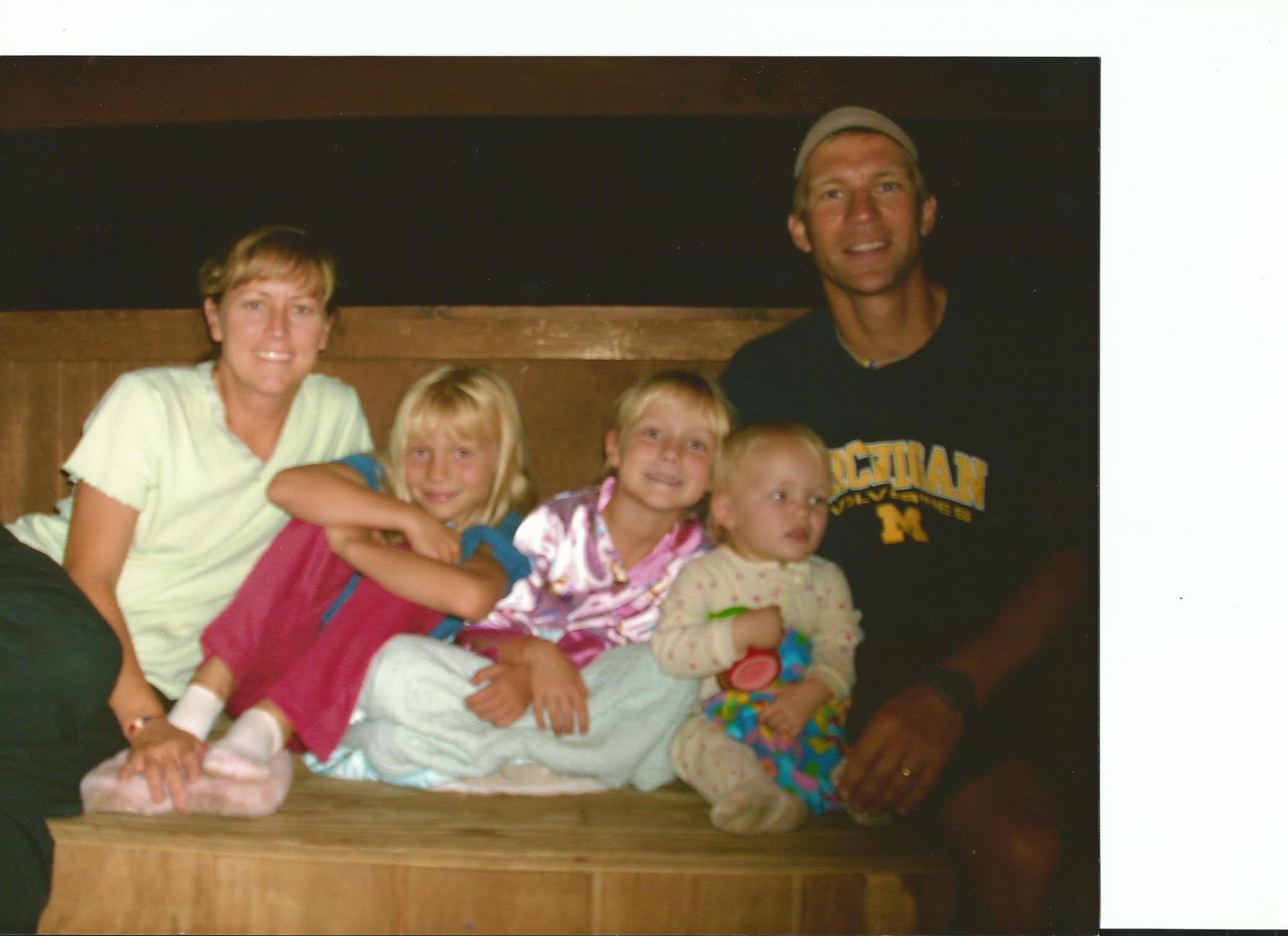 Did you attend camp growing up as a kid? If so, where, what was it like, what experiences do you still fondly reflect on now? I went to a girl scout camp for 1 week and was so homesick, I was miserable. I went to a YMCA camp on Catalina island 1 week which was great.
What would be your "ideal' day at Camp Henry? Lake swim, chapel, DAYCAMP, rest period, arts and crafts, capture the flag, grilled cheese and tomato soup, night chapel and reading a bedtime story to a cabin.
How has camp changed since you first came? Camp seems to change for the better each year. The staff inspires me and camp each year. Camp is more God focused which is ALWAYS better.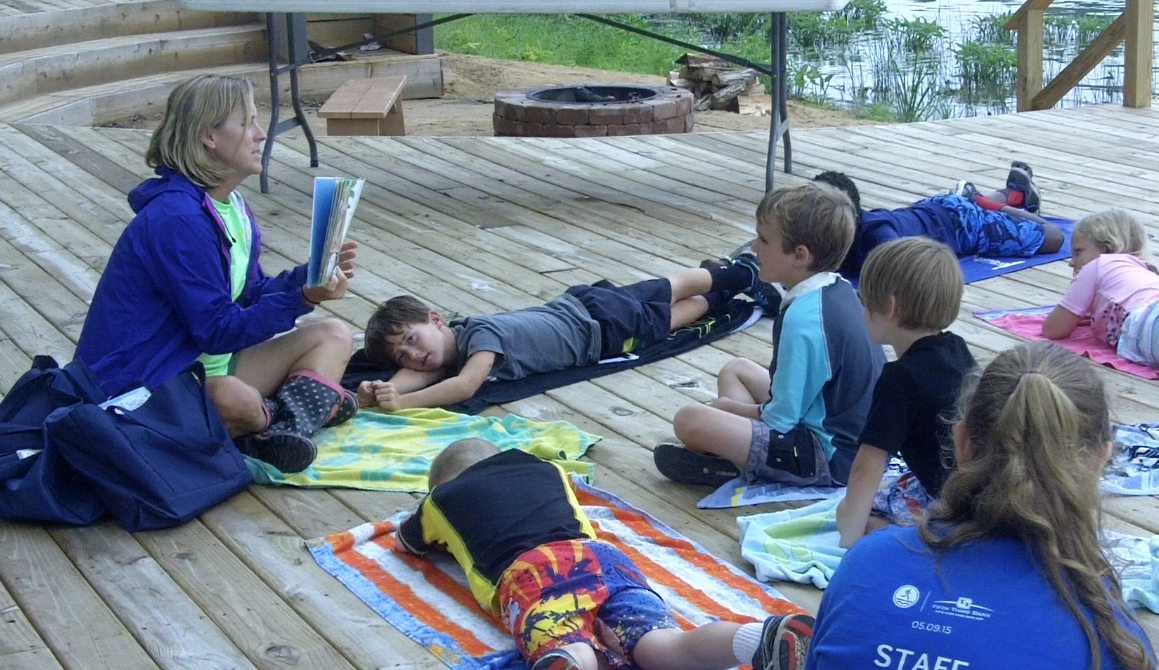 Many people would consider what you do each summer, taking the whole family across the country, living in small living quarters, etc., kind of crazy, what do you say to these folks? Absolutely true...many people in the "real world" think what we do is crazy, and many are quite envious. Many wish they could do it. It's hard to explain camp to people in the corporate world. It is really hard for them to grasp what we do; driving across the country each year, living in cramped quarters, working for love, not money, eating in a loud dining hall each meal, and being filled with unimaginable joy. I say that I'm so blessed that we have jobs that allow this to happen. Financially, it isn't perfect for us, but I always say that we do it as a memory maker, not a money maker.
What roles have you served/do you serve while at camp? Camp mom, day camp director, arts and crafts, dish washer, cook, driver, chaperone, lifeguard, medical assistant, referee
How has going to camp each summer effected your daughters? Oh my goodness! They are confident, Jesus loving, smart, adaptable, tolerant, athletic, grounded, caring young ladies much because of camp. They have perspective and goodness that I truly credit to Camp Henry. Their true red heart friends are from Camp Henry. They have had the most amazing roll models at camp which have helped mold them.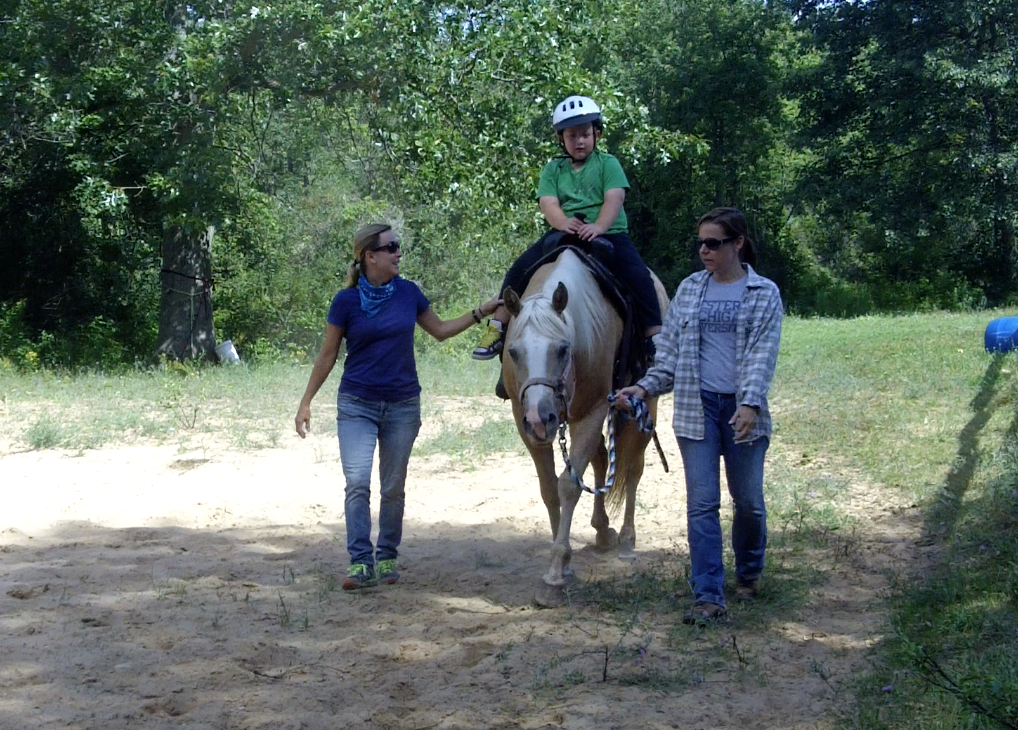 Any fun stories to share from your adventures across the country? Every year there are sooooo many. Arches National monument, Mt. Rushmore, hail storms, tornados, broken legs, sick kids, camping, Women's World Cup in Vancouver, Yellowstone National Park, mad libs, movies, books, stupid car games, visiting family in Colorado, playing songs in the car, laughing so hard that we all need to pee, having ice cream in each state we visit, Vegas, visiting family in Chicago, visiting friends in Colorado, exploding yakima box on I-80 with Emma driving, 112 degree heat in the desert, passing the "Pure Michigan" sign when we enter Michigan, and passing the "Welcome to California" sign when we return.
Any fun camp stories to share? Sooo many! The year of the great Blue House Flood, fixing the sewer with a "jump rope", living in same house as the Jacobs, staff camp out in the rain when it was raining inside our tent, super secret missions with JJ, Christmas carols, Christmas Santa on the Jetski...too many to list!
What do you do for a living outside of camp? I'm a physical therapist, mom, classroom volunteer, and coach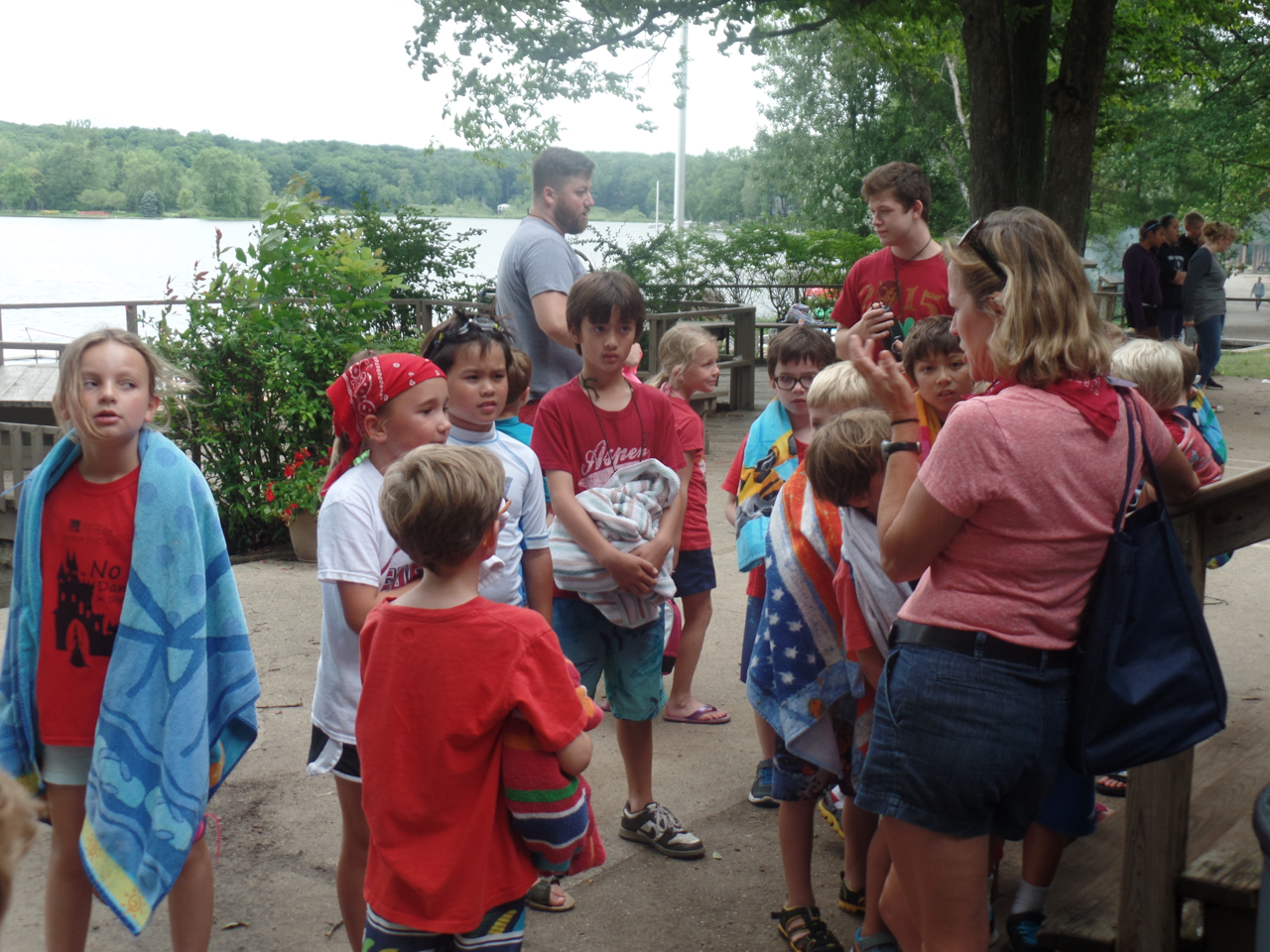 What are some of your hobbies outside of camp? Run, soccer, ski, read, movies, hike
Favorite camp meal? grilled cheese and tomato soup
Favorite camp activity to lead? Day camp talent show
Favorite camp activity to be a part of? Day camp talent show, waterfront activities, vespers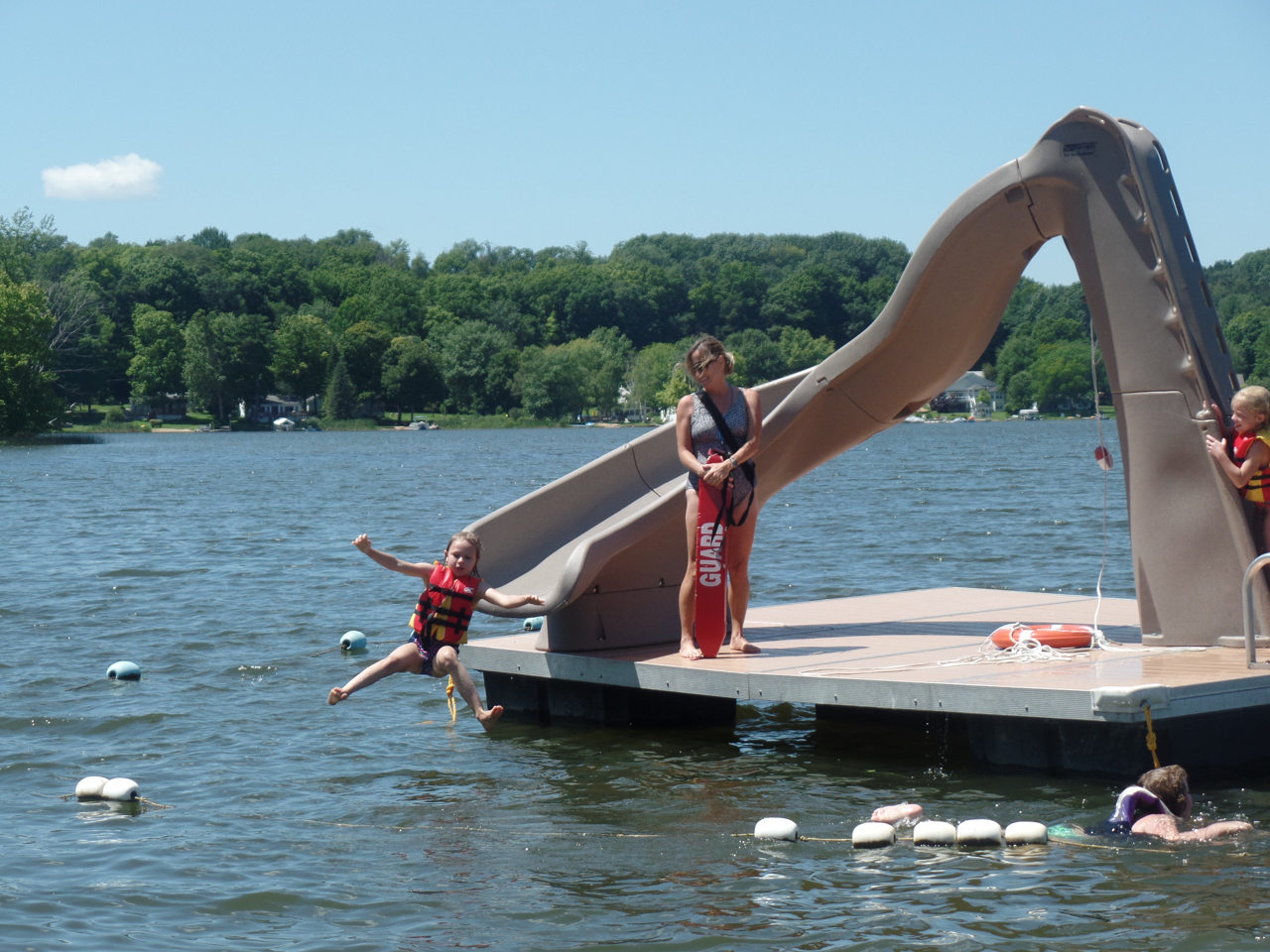 If someone was not sure whether they should send their kid(s) to camp, what would you say to them? I can speak as a mother that I have seen my own children thrive at camp and truly be the best version of themselves. The best part is when I see that version spill over to their everyday life which happens a lot. I see Jesus living in them. I experience their tolerance, their kindness, their bravery because of their experiences at camp.
What is your hope for Camp Henry's future? I hope that Camp Henry continues to grow, thrive and keep Jesus first.
What is your hope for your future with Camp Henry? I hope I'm there till I'm 100. :)