Saturday, Jun 03, 2017
The Camp Family
By: Michelle Anderson
What is it about Camp Henry? What makes it so special to those who have roamed its trails, played on its fields, swum in its waters, or laughed around its campfires? It's the sense of community it instills from the first time you walk in the dining hall, sing at the top of your lungs and catch a glimpse of the signatures hanging above your head letting you know you are not alone—you are not the first person to inhabit this special space and you will not be the last. While you may leave a footprint or two behind, the experience will stay with you for the rest of your life.
I first wandered onto Camp's grounds the summer of 1990, to pick up my brother from Blackfoot cabin. One year later, I had applied to be a counselor and was unknowingly embarking on an experience that would impact and inform my life in ways I could never expect and continues to do so today. Camp has always been a place that facilitates growth and actively encourages trying something new in a supportive environment.
During my time at camp, I have been a counselor, village leader, arts and crafts director, assistant program director and worked with school groups during the spring session. These are just titles and positions. What is not included in the official job descriptions of these roles involves small and large group facilitating, listening- really listening to what is being said and what isn't, walking up the frontier trail in the darks sans flashlight at 3:00 in the morning to help a sick camper to the health center, learning to drive a canoe trailer behind a 16 passenger van, drafting rainy day Plan B schedules only to be discarded for a Plan C or D option, asking a bee to give you some honey, crafting your improvisation chops, grilling hamburgers in 90 degree heat in the middle of July for the entire camp, chasing kids around the A-field attempting to stamp them with a potato covered in paint, making friendship bracelets, singing at a PJ sing until you lose your voice, reading The Lorax so many times the book is no longer needed, jumping off the green raft while lighting fireworks, spotting water-skiers and banana boat riders, riding bareback, cooking beef stew over an open fire (stirred with a stick), rainy campouts, waving goodbye at the end of a week to campers who don't want to leave—watching them exchange addresses with their new cabin friends—already planning when they will all return next summer, laughing with your friends until it hurts and sharing this experience with your fellow camp staff, knowing they are the only ones who understand what you are doing and why you are doing it. They are your camp family. In fact, I was fortunate enough to work with both my brother, Dan and my sister, Jessica during my time at camp—extending Camp's impact in my life.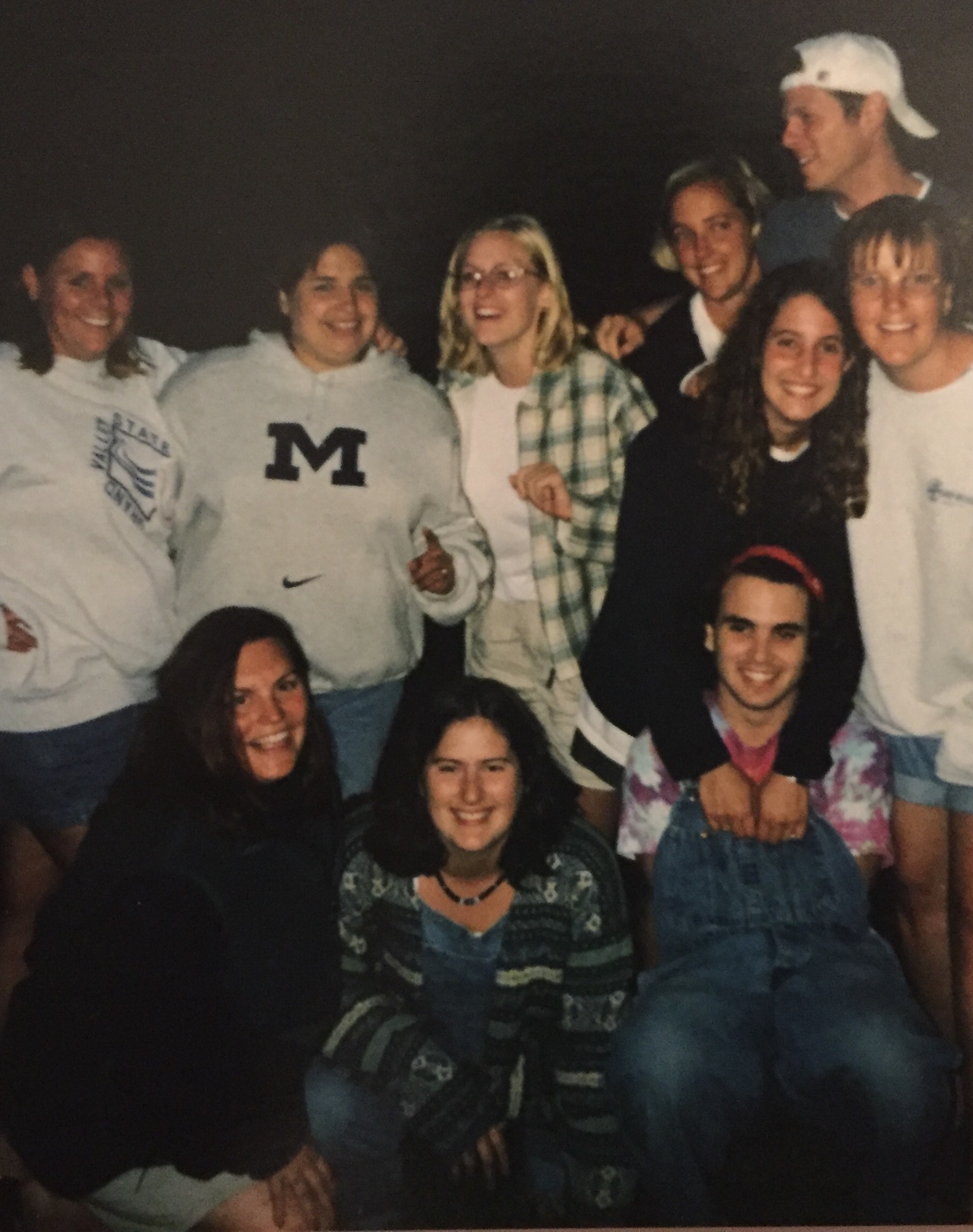 Left Picture - early 1990s Camp Staff

Middle Picture - 2000 camp staff trip to Sleeping Bear Dunes

Right Picture - The Andersons - Dan, Michelle, Jessica, summer 2000
The Camp Henry experience extends beyond the summer and each staff member's tenure while there. My time at camp instituted a change of major from elementary to secondary education after my first summer. It provided me with the dispositions to become an effective classroom teacher and work with students, the courage to apply to grad school and undertake the dissertation process, and the skills to prepare course schedules, advise students and manage an entire graduate department. The songs and skits are so embedded in my brain that I can break into the Banana Song or the Giving Tree to entertain my adorable nieces and nephew. Camp nurtured in me the ability to troubleshoot, attack problems with proposed solutions, and find my voice. Most importantly, my 15 years at Camp Henry provided me with a network of life-long friends from Maine to California, North Carolina to Colorado, DC to Michigan who I can count on for support, encouragement, and love. Experiences at camp are shared. They do not happen in isolation and the impact is infinite. Friends become family and your family is CAMP.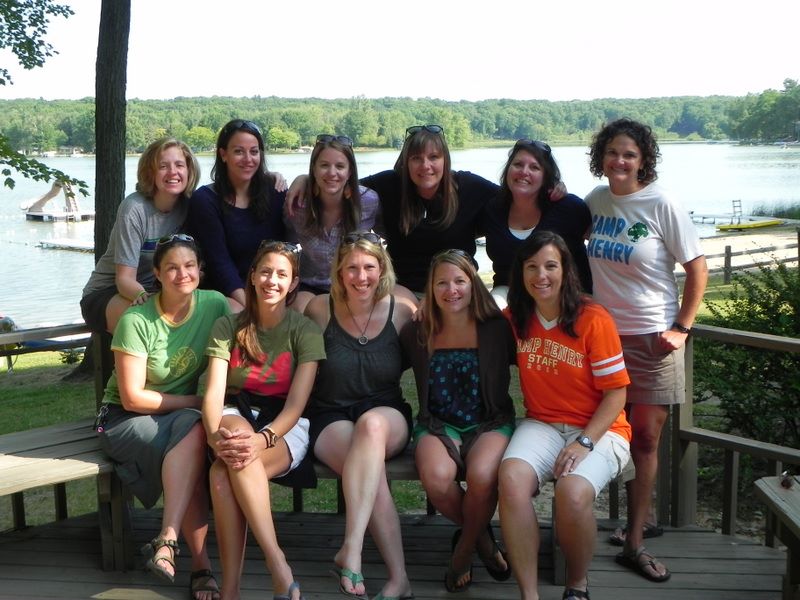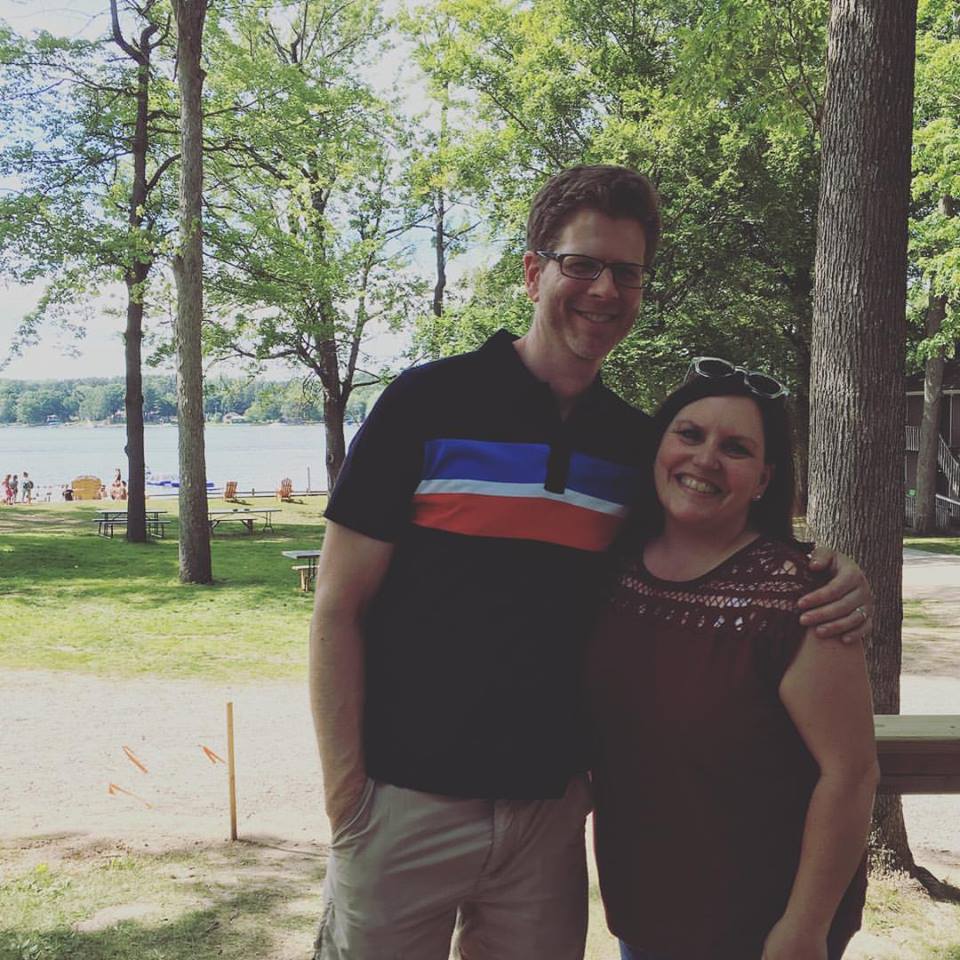 Left Picture - 2012 Camp Reunion
Right Picture - Mark Penning and me (1991-1995 staff) visiting summer 2016, dropping off his son (my god son) to camp for the first time.
Camp cultivates relationships and provides the space for them to grow. It is a family and does not matter if you are there for a day, weekend, or a summer. It immediately feels like home. As another summer of fun, friendships, and self-discovery approaches, I'd like to welcome you home. I hope to see you there!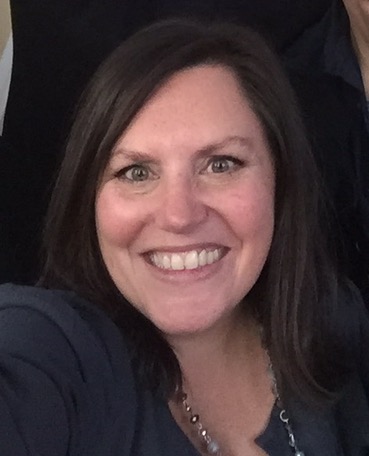 Michelle Anderson worked at Camp Henry from 1991-2006. Currently, she is an Associate Professor and Associate Dean of Graduate Programs in the School of Education at Felician University in Rutherford, NJ teaching courses in classroom assessment, teaching methods, and supervising student teachers. Beginning in July, Dr. Anderson will serve as the inaugural Dean of Academics for Lacordaire Academy in Montclair, NJ. In her spare time, she serves as the coordinator for the Emerging Filmmaker Competition at Montclair Film for student in grades 4-12 and serves on the Board of Trustees for the Montclair History Center.