FOOD SERVICE DIRECTOR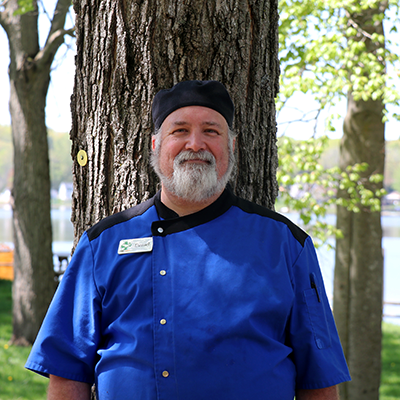 Daniel is a seasoned pro when it comes to food service. He has over 20 years of experience working in Christian college food service and over 10 years in Christian camping food service. His mission/life statement is "to fill my friends physically so that they may be more acceptable to what the Lord has to say".
Daniel is married to Tammy, who also likes to work in food service. Together they have three children, Dathan (Jamie), Abigail (Clark), and Micah. They consider Iowa and Arkansas as their other homes. Daniel's hobbies include: gardening, trail walks, and completing jigsaw puzzles.
Contact Daniel at 616-717-5568 or danielb@camphenry.org