Displaying items by tag: Camper blog
As summer is rolling right along, we've asked a few campers to write about their favorite parts and experiences at Camp Henry to share with all of you. Here is what Quinn Kirby, a long time senior camper, has to say about her time at camp.
Ever since I started coming to camp six years ago, it has always been a place of complete and utter acceptance and support. Chapel is a feel-good experience every day, and the messages that flow so freely through the staff's skits are uplifting to anyone who hears them.
It isn't the sense of belonging that brings me back year after year, although that alone would most definitely keep me coming back. It's the camaraderie, the bonding with your cabin and the complete overflow of activities that makes camp seem more like an amusement park rather than just 200-acres of land.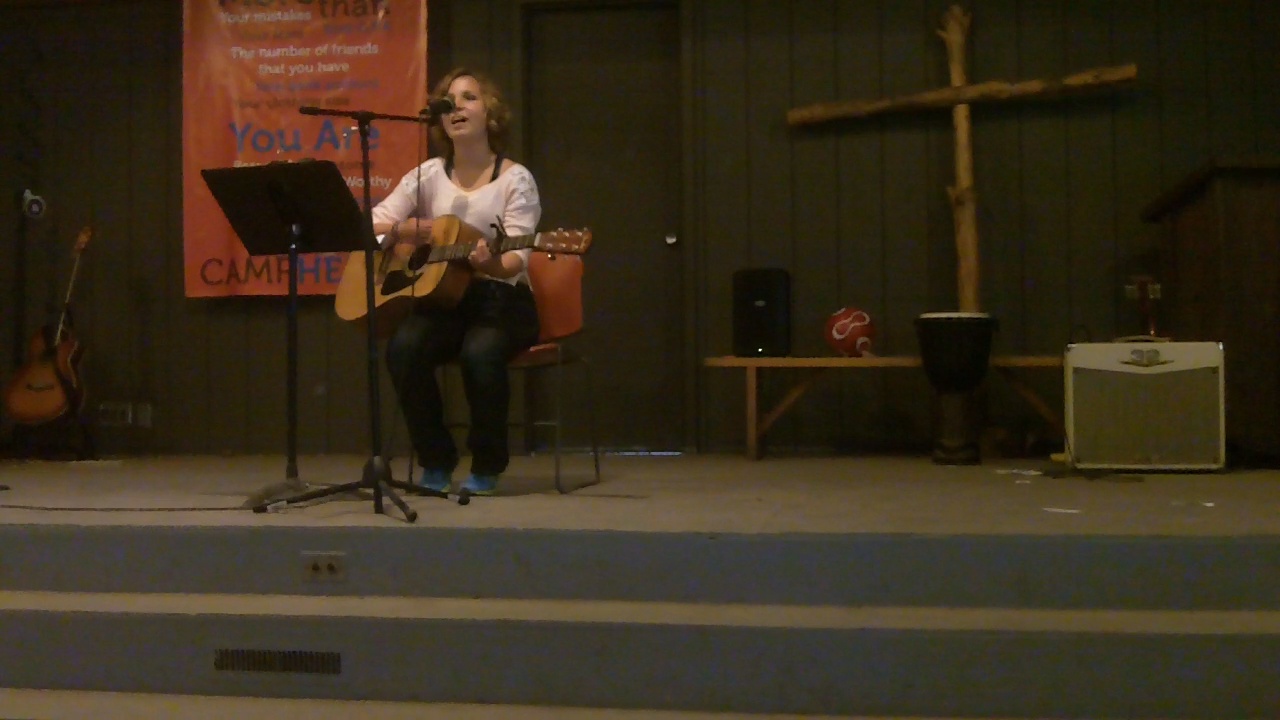 Take, for example, my personal favorite choice of a morning activity-rock camp. Rock camp is not, in fact, an intense, research-filled, daily expedition for quartz, petosky and other stones and minerals, but a fifty minute section of the day cut out completely for music. You never know what you're going to get each week. You could sing a barrage of Beatles songs, worship songs that make you feel like dancing, or secular songs that never fail to get everyone on their feet.
That said, at the end of the week, the camp enjoys a talent show where anyone can perform. This has become a personal tradition for me to write a song and sing along with my guitar. The support by the camp by the time I'm off stage is one of the happiest things I've ever felt.
Camp has taught me to love myself and to stand up for my beliefs, even if I'm the only one standing.
Quinn Kirby
Long time camper, Molly Malnor, takes a moment to reflect on her 8 summers spent at Camp Henry before she enters her last year as a camper.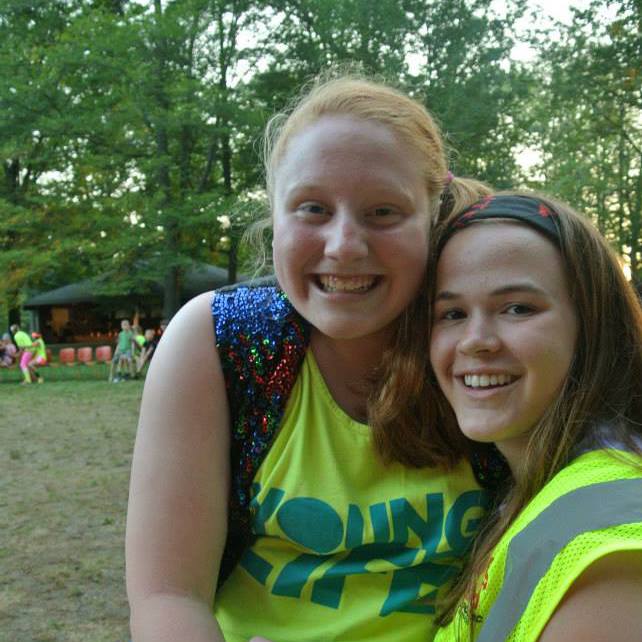 The first time I ever saw camp, I was much too young to be able to officially be a camper, but my parents and some family friends dropped off the kids who were lucky enough to spend a week at Camp Henry. It was always irritating being the youngest of three, but now I appreciate it more than ever. Thanks to my brothers who both went to camp sporadically through the years, I realized their fault, and started at age 9 and have gone every year since. That's eight whole years that my life has been influenced by the wonders of camp. Now, I am looking forward to pulling past the Nicely Center and lugging all of my camp baggage to a cabin for my last week as a camper, and while I'm sad to see my time go, I am more than excited to see what week six has in store for me this summer.

My first year I was in Shoshone Cabin, with Barbara as a counselor. Little did I know I was meeting friends I would see and get to know for years to come, and people who continue to inspire me to this day. Counselors and campers alike, I have learned so much about the world, other people, and myself. That is a feat. It really is. The ability that camp has to change people's lives never ceases to amaze me. For a long time, I really thought that camp magic was the power to make me a whole different person, more outgoing, fun loving, and overall, happier. In reality however, camp gives ME the power to be myself. Every week I've spent at camp has given me little pieces of information about myself, and that is a unique experience that I doubt most people will be able to have- unless they get to spend time on the shores.

Throughout this year I have been anxiously awaiting this summer at camp, and what that means for me, is looking at old pictures, and daydreaming about the wonders of camp. One of these camp throwback sessions, I was looking on the camp website, pretending that the weather was as nice as I wish it were, and reminiscing about my fondest camp memories. On that browse, I found the section of the site that gives the mission of camp. Ten adjectives are listed there: "Christian, Leadership, Tradition, Education, Diversity, Safety, Relationships, Teamwork, Sustainability, Fun". All are so astoundingly true. I also realized, that these were the qualities that I loved about camp, and their ability to shine through camp people. All ten are incredibly important to me; they are qualities that are influential in my day to day life and have been instrumental in making me who I am today.

Leadership is something that I've always strived to add to my personal repertoire. Looking at all the role models who have shown me their leadership at camp, it has made it so much easier for me to step into leadership opportunities in my school and community. Being an older camper last year gave me some insight into being able to cope with wild campers, lead activities even when people might not be thrilled to have been put in that group, and help to give advice to campers who might be going through tough times. Thanks to the most incredible staff people I've ever encountered, I've been able to find some resemblance of a leadership quality in my own personality, and used it to boost my success as a High School student.

Diversity is something special that camp adds to my life. I really try to put myself in situations to learn about different ways of life, and broaden my horizons, but most of the time, I have embraced diversity at camp. Diversity to me is being surrounded by people who have life stories that give you a new perspective on situations you may have never encountered. Learning about the various girls I've been so honored to spend time with at camp, it has taught me that people can rarely be judged fairly based on appearances or first impressions. This has also helped me want to get to know people who I may have been nervous to approach before my brilliant camp experiences.

Relationships are probably my favorite piece of camp that I carry with me today. Firstly I have gotten to know so many fabulous people who I still call my friends. Not only am I able to encounter new people and form relationships I otherwise might not be able to make without camp, but I have maintained many as well. It seems funny how there are people who go to my school, and I probably would not have had the opportunity to know well, but going to camp has made it possible. Making lasting friendships in approximately 45 minutes with the help of a plunge in the lovely lake Kimball has helped me learn to try and form bonds with varying people and taught me to be open to all different types of people.

The Christian aspects are also incredibly close to my heart because of how much they have helped me grow as a person, and camp always shows me that I still have so much room to grow. This past year, on one of the final nights of the week, my cabin sat in a circle on the floor of Ottawa cabin, and filled out each others last vesper papers. These sheets have a bare tree, and the idea is to fill out ways that your cabin mates are either rooted, or have grown. For our whole cabin people had little leaves labeled 'faith' which represents our growth in it, and that is the absolutely profound magic of camp.

Every now and again I remember all of the night chapels I have cried during, and I'm constantly thinking all of the worship that happens on the shores and I'm so glad to have been blessed enough to be a camper for these many years, and look forward to making new memories in 2014. Although I went to camp for multiple weeks for a few summers, I am now limited to just one as I struggle to schedule a hectic summer prior to my senior year. As I look forward to joining the group of my peers that have outgrown their days as campers, and even though many of the staff members have since moved on to different jobs and locations, my camp stories and memories, and theirs I'm sure, will remain favorites for years and years to come. Because as you may know, a camp friend is a friend forever and a day.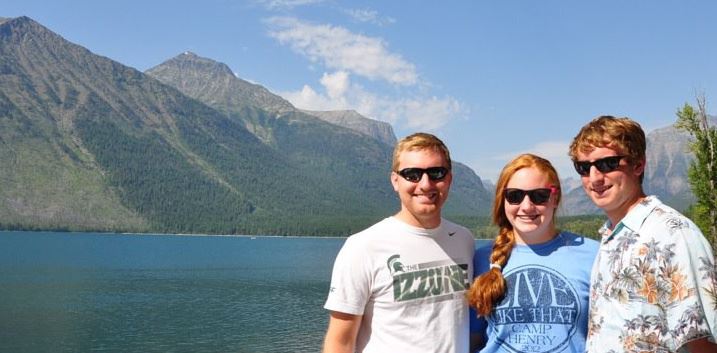 Molly will be a senior at East Grand Rapids in the fall and is looking forward to her last summer on the shores as a camper.